Art + Design
10 Aesthetic coffee table books that look amazing in your home
Instant sophistication
IMAGES: @INTERIORBYGINI/ INSTAGRAM | @HOORAYFORTHEDETAIL / INSTAGRAM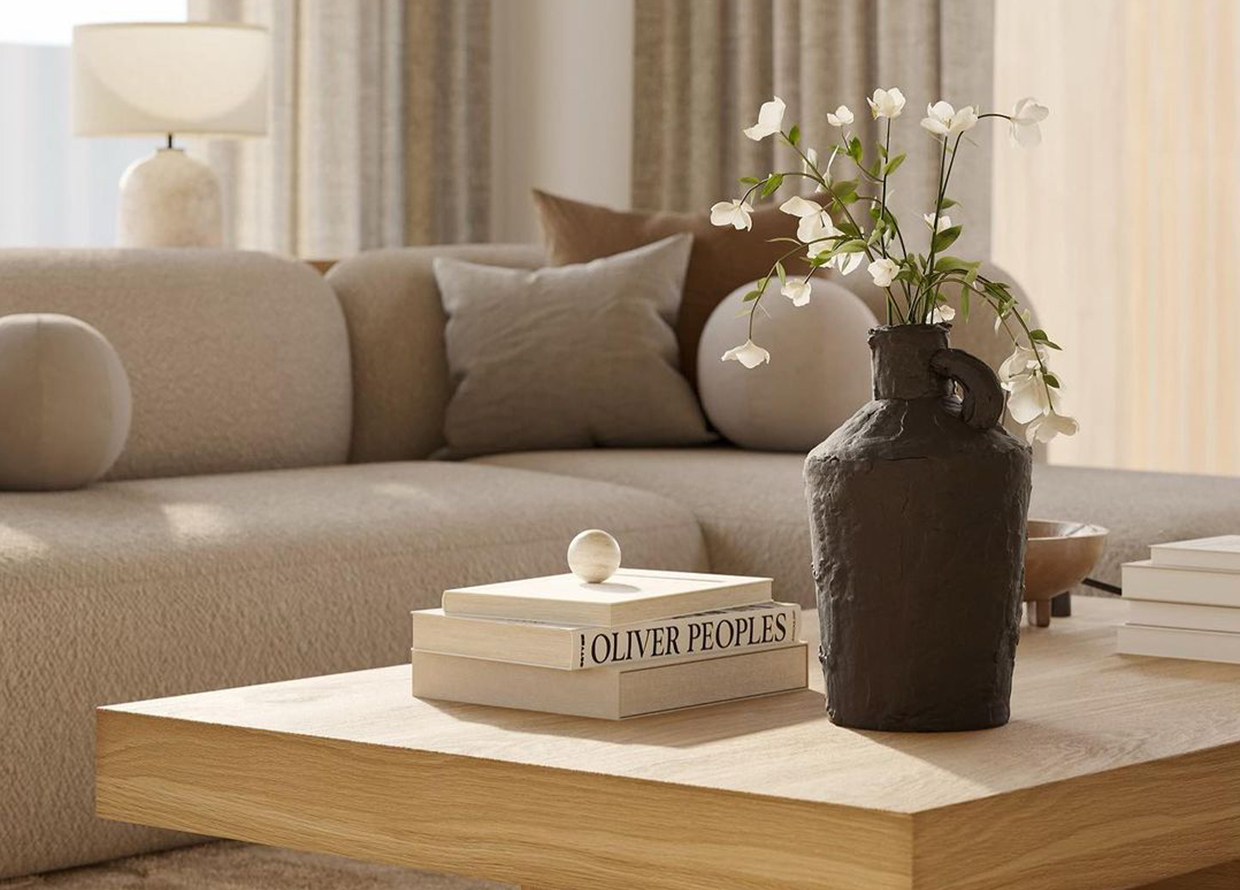 There are romance books, horror books, young adult books, and then there are coffee table books. That's right, these works are a specific genre of literature that serves a particular function. Coffee table books, also known as cocktail table books, are exactly what the name suggests: they go on your coffee table and are usually hard-covered with the purpose of piquing interest with your guests or casual reading to pass the time. You've most probably seen them in the background of your favourite influencer's home or as props in their flatlay photos.
View this post on Instagram
The covers of these books are usually just as beautiful as the inside, doubling as simple and stunning home décor items that will make you look like an interior designing aficionado. Naturally, a person's choice of coffee table book speaks volumes about their taste. Not sure which one (or two) to pick up? Ahead, we've gleaned a selection of aesthetic coffee table books to suit just about every interest and aesthetic for your consideration.
For the avid collector of eye-catching items 
View this post on Instagram
Got an eye for unique pieces and love adding to your collection? This title by Monica Khemsurov and Jill Singer is one that will not only redefine what you buy but will have your guests marvelling at its head-turning cover! It'll also look good perched upright as a fun poster of sorts. Peak inside this "anti-decorating book" and you'll find an educational and highly visual journey through Singer and Khemsurov's design philosophy when it comes to choosing the right objects for your home. Further, How to Live With Objects also provides tips, personal anecdotes and a deep dive into the world of vintage-hunting. We love a fun and informative piece of work!
Buy the book here.
For the whimsical dreamer living the cottagecore aesthetic
View this post on Instagram
It's 2023 and the cottagecore aesthetic is still alive and thriving. If you're one such person who loves all things cottagecore has to offer such as the concept of slow living, sustainability and mindfulness, The Cottage Fairy Companion by Paola Merrill is the coffee table book of your dreams. Filled with knowledge and tips on how to achieve the cottage living lifestyle, this read and its enchanting cover will encourage you to romanticise every aspect of your life and will look perfect in your rustic country farmhouse-styled home.
Buy the book here.
For the elegant reader of high fashion 
View this post on Instagram
Haute couture doesn't get more iconic than this tome which you've most likely seen in every home of a well-informed fashionista. Reflecting the timeless sophistication of the brand, the cover of the Chanel Catwalk doesn't need to do much to draw you in. Featuring over 180 collections of original catwalk photography in a beautiful black cloth-bound volume, this coffee table book is the definitive guide to and celebration of Karl Lagerfeld and Virginie Viard's greatest creations for the Maison.
Buy the book here.
For the globetrotters who appreciate breathtaking scenic photography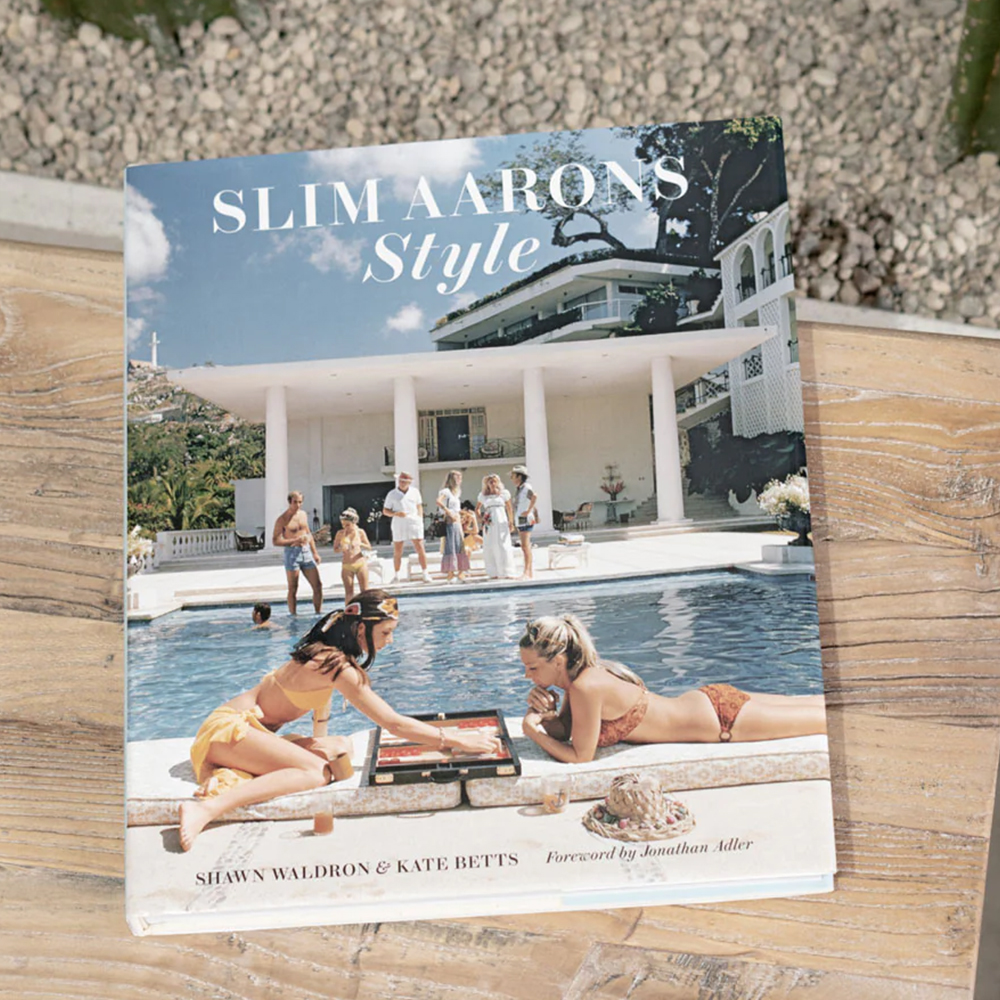 If there's one photographer who can instil wanderlust in you instantly, it's Slim Aarons. Lauded as one of his generation's most influential photographers, Aarons' eye for capturing high society and its pleasures is second to none. From bikini-clad ladies sun-tanning in summer palaces and men dapperly dressed on a fancy boat to splendid pools and gardens, Style is the perfect read for some lavish 'armchair travelling' as you journey to all four corners of the earth from the comfort of your own home. Plus, Aarons was known to capture high-profile figures so expect to see the Duke and Duchess of Windsor and actor George Hamilton among others in this world of grandeur, fashion and luxury.
Buy the book here.
For the art lover with colourful tastes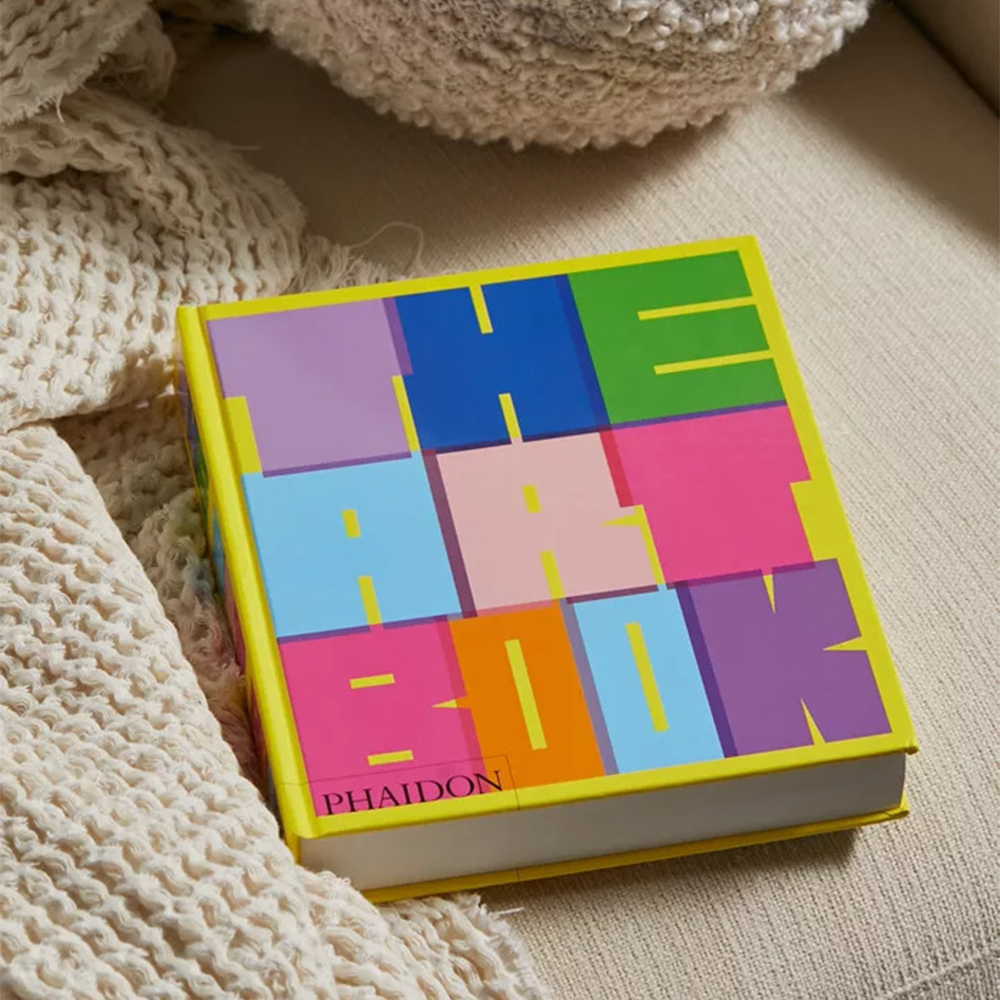 We don't mean to sound biased but we would like to think that someone who appreciates art is the mark of an individual with truly good taste. If you love art (or just want to give the impression to guests that you do), the bold colours of The Art Book by Phaidon Press will do the trick. First published in 1994, the critically acclaimed publication is one of the bestselling art surveys in the literary world. Recently revised in the 2020 edition, the first-ever fully illustrated art dictionary features over 600 of the world's greatest classic and contemporary artists, each with a key work and an explanatory text. Before you know it, you'll be well-acquainted with the A to Z of the art world, from Takashi Murakami and Cao Fei to Berenice Abbott.
Buy the book here.
For the pop culture vulture in search of captivating stories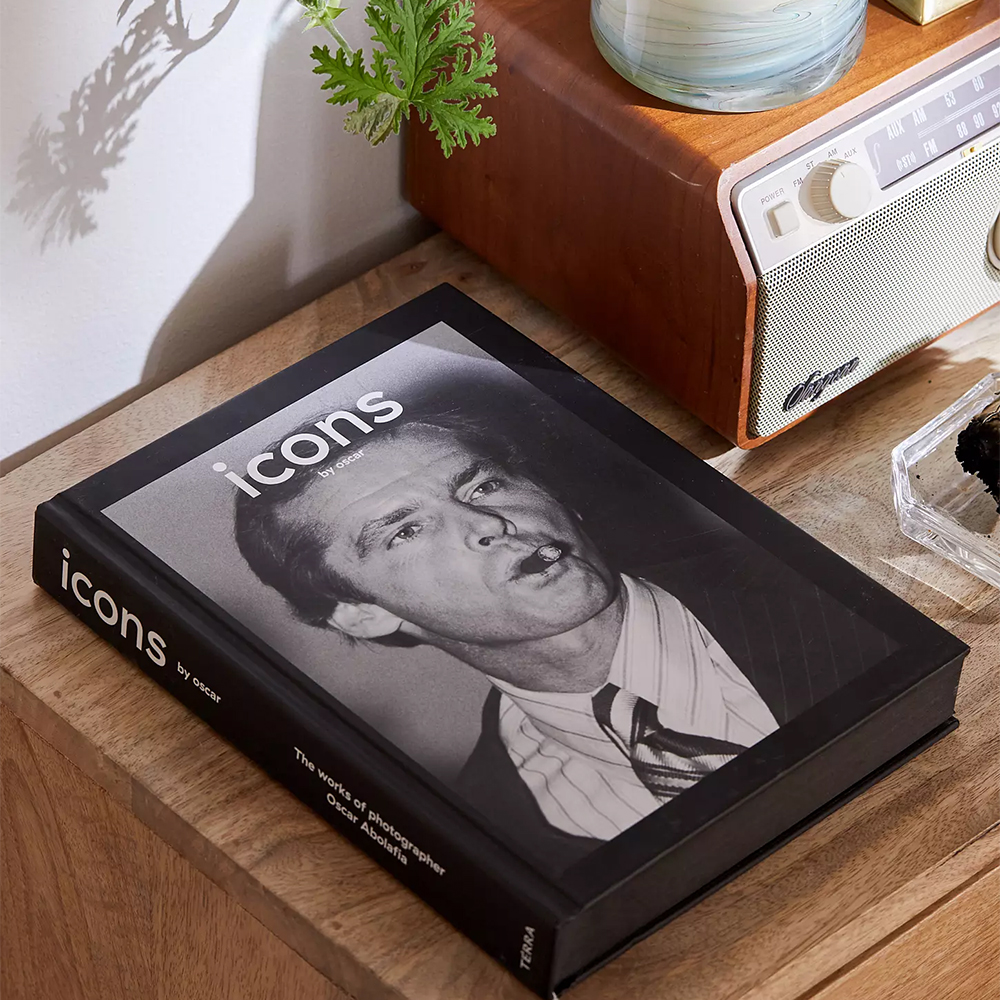 Very few photographers become so iconic that they are instantly recognised by their first name. For Oscar Abolafia, he's just that type of person. Over his 50-year career, the shutterbug made a name for himself for his outstanding photojournalism that captured many of our generation's most enduring stars including the Kennedys, Elvis Presley, Frank Sinatra, Twiggy, and so many more. In this treasure trove of more than 300,000 intimate and iconic photographs, travel back to the glitz and glamour of vintage Hollywood. With its effortlessly chic black and white book cover, Icons will definitely stir up interesting conversations around the coffee table.
Buy the book here.
For the fashion enthusiast who loves making a statement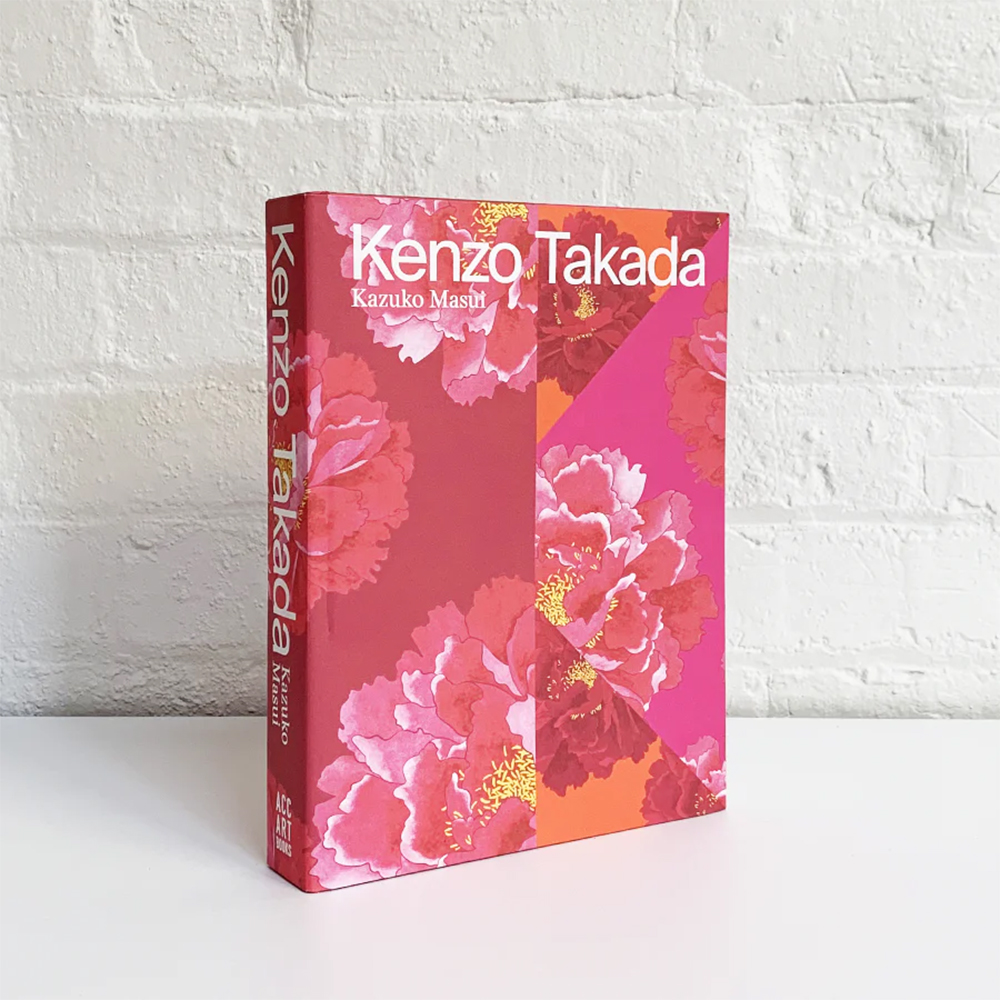 This tome on iconic Japanese designer Kenzo Takada will make a colourful addition to any living room. Known for his whimsical palette, pattern combinations and penchant for the opulent and exotic, Kenzo's style was an enigmatic blend of Parisian and Japanese influences. This book perfectly illustrates that with over 300 sketches from Kenzo's private collection, personal photographs and stunning imagery from his high-energy runway shows and creative process.
Buy the book here.
For the food-lover who also appreciates understated covers 
View this post on Instagram
Instead of coffee tables, this one will also go perfectly in your kitchen if you have an island or open shelves. In My Last Supper, Melanie Dunea asks 50 world-renowned chefs what their final meals would be. The answers are presented alongside playful, telling portraits that wonderfully reflect each chef's personality. Featuring names such as Ferran Adrià, Daniel Boulud and the late Anthony Bourdain, the back portion of the book is where you'll find one recipe from each landmark meal.
Buy the book here.
For the music connoisseur obsessed with rock-and-roll  
View this post on Instagram
For music lovers, nothing gets more legendary than this. 50 Years of Rolling Stone is a glorious documentation of the magazine's rise to prominence as the voice of music and a platform for powerful, era-defining photography. Inside, you'll find a selection of interviews with rock legends—Bob Dylan, Mick Jagger, Kurt Cobain and more—alongside iconic photographs from leading image-makers such as Annie Leibovitz and Mark Seliger.
Buy the book here.
For the die-hard Marvel fan in search of a hero piece 
View this post on Instagram
This Hulk-sized literary monument (we're not exaggerating when we say you'll probably have to prop it on the table to read it) is the definitive guide to Marvel Comics' illustrious history. From essays by comic historian and former Marvel editor-in-chief Roy Thomas and stunning vintage comic book images to a four-foot fold-out timeline, there are more than 700 pages of mighty history in 75 Years of Marvel Comics for the Marvel fan to soak up. Time to curl up on the couch and geek out!
Buy the book here.
For more book recommendations, head here.
| | |
| --- | --- |
| SHARE THE STORY | |
| Explore More | |