Culture
12 Best South-Korean slow living vloggers to follow and relax to
Embrace the ordinary
FEATURED IMAGES: @_PLAN_D / INSTAGRAM | @ON_DO__ / INSTAGRAM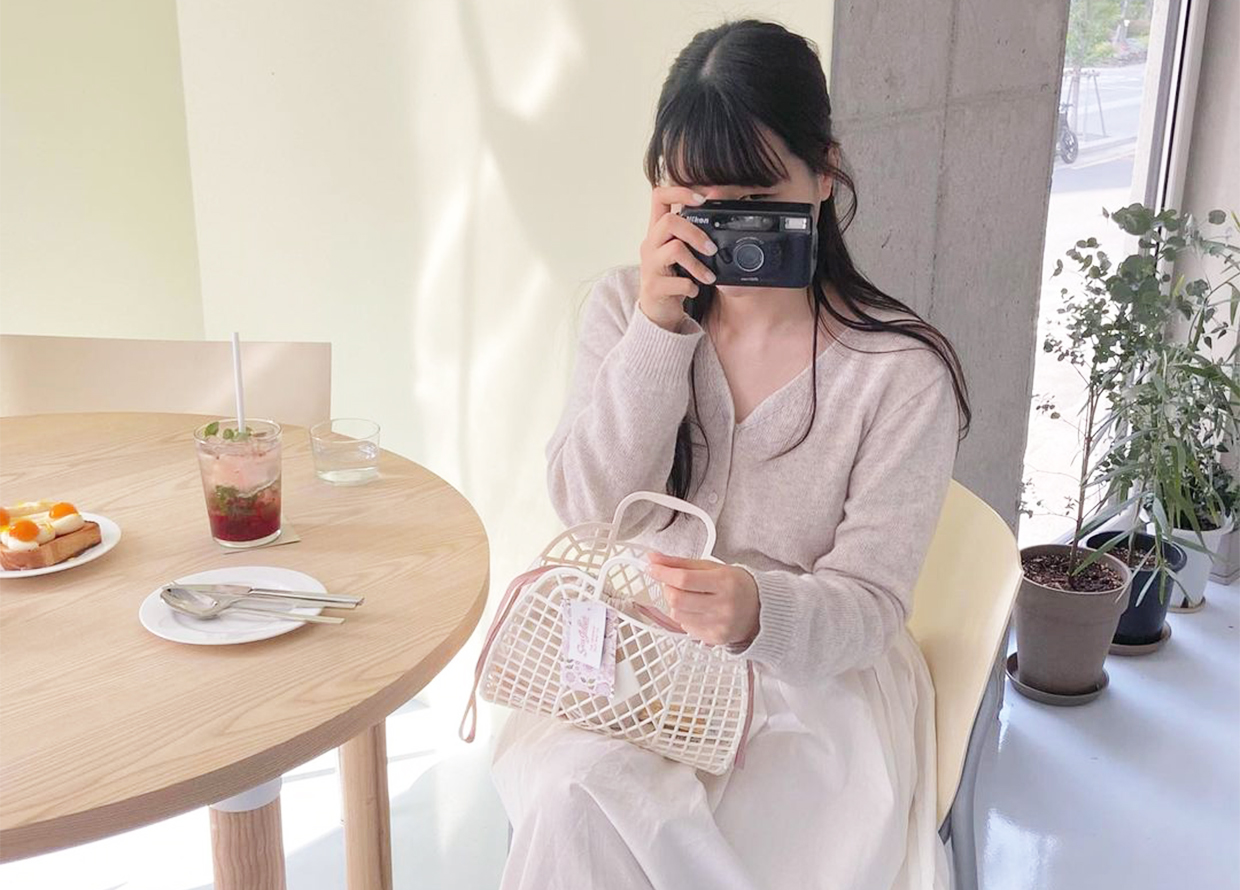 Imagine the following scenes: A woman wakes up and makes her linen bedsheets as the sun's rays pour in during the early hours of the morning. An egg sizzling away in a pan. A set of hands meticulously chopping up some green onions. The clinking of ice cubes in a glass cup as she makes her coffee. A view of a cosy space as she enjoys a simple meal while snuggling her furry friend.
All this time, you don't see her face or hear her talk. Everything she does—from the mundane chores and the recipe she makes to her musings about the latest show she's enjoying—is all explained in subtitles. There isn't any background music either sans for the quick intro and outro. Instead, you hear the sounds of her daily life or even pure silence at times, which she doesn't feel the need to cover up with the typical quippy song you so often hear.
View this post on Instagram
There is a community of lifestyle vloggers in South Korea who shoot videos just like this as part of the slow living movement. Showing us about 20 to 30 minutes of their everyday life, these silent and anonymous vloggers embrace the mundane and the ordinary. Much like what slow living embodies, they take their time to perform their tasks, practise mindfulness and gratitude for their simple yet rewarding life, find joy in the most menial things, and attempt to be as sustainable as possible. Most of them are also often single women living alone in their mid-20s to early 30s. 
View this post on Instagram
Apart from showing how one can lead a simple and fulfilling life, they also embody the notion of being comfortable and secure in one's own company. Indeed, after following these vloggers for many years, I myself have found the beauty in leading an introverted life and the fun of doing things on my own—whether that be shopping or discovering a new cafe. Given the silent nature of the vlogs, they're also incredibly soothing and meditative. I find myself watching their vlogs to fall asleep sometimes or to calm my nerves after a particularly stressful day.
Want to know what all the rave is about? Ahead, here are nine South-Korean vloggers to inspire your slow living journey.
Plan D
With 224,337,502 views on her channel, since she started uploading in 2018, Plan D is one of the most popular Korean lifestyle vloggers online. Her vlogs average about 1.2 million views and usually hit the half-hour mark, making them the perfect choice for unwinding at the end of the day. As she works as a freelance fashion designer, Plan D often shows off her delicate handsewn and stitching works (her most popular video is one recreating Blackpink Jisoo's hanbok).
She's also an avid camper, enjoys making jewellery and soaps as well as cooking up delicious food. With so many hobbies, it's no wonder her dedicated 1.69 million subscribers love her content as they are informative, engaging, and calming. She's also one of the few who speak to the camera, although she doesn't show her face, making her videos feel even more personal.
Ondo 
You can't talk about Korean lifestyle vloggers without mentioning her. Ondo is considered a very well-known figure in the YouTube world of slow living. Starting out in 2016, she is one of the earliest ones to film in this way and has amassed 134,275,438 views on her channel so far. Her daily vlogs appeal to a younger crowd as she enjoys several trendy hobbies such as tufting, crocheting, bullet journaling, cafe-hopping, and more. She even turned her passion into a business by opening her own studio, UOE Studio, where customers can learn how to bind journals, design pop sockets, and the like.
Instead of cooking up glorious meals like the other vloggers on the list, she's passionate about baking and you'll often find her trying out recipes for croffles, soufflés, and madeleines, among others. She also loves gifting her loved ones with her baked or sewn goods. Through this, viewers are also reminded of how important it is to take time to show those around you how much you care about them through whatever your love language is.
Nyangsoop
It's not often for a channel such as Nyangsoop's to exist. Why? Because one would need to live in a self-sustaining cabin house in the forest (she also had a hand in building it) and own a farm to grow their produce. The very picture of slow living, Nyangsoop offers a different and unique insight into rural life—the only vlogger on this list who doesn't live in the hustle and bustle of a city like Seoul.
Her videos are known for their stunning quality and Studio Ghibli-like aesthetic—think Howl's Moving Castle and Kiki's Delivery Service. She also shows her 1.1 million subscribers how to cook delicious and healthy food, how to maintain her house throughout the seasons, and what to do to pass the time in the middle of nowhere (her adorable cat Taco helps a lot with the last one).
Haegreendal
If you never thought being a housewife and doing chores could be turned into an aesthetic cinematic piece, Haegreendal will prove you wrong. With beautiful warm colours and high resolutions shots that seem out of a proper cooking show, her videos still have a personal touch. She usually starts out her vlogs with a sentiment that she will continue to circle back to throughout the video, much like a movie that has an introduction, climax and resolution.
For instance, her most popular video about using eggs in 11 different ways starts off with, "I disliked ordinary things when I was younger. I thought that the ordinary is shabby." By the end of the video, she muses that "ordinary dishes are special because there is a family that enjoys it together." From the comments, it's clear viewers are always comforted by Haegreendal's videos and how family-oriented they are, reminding them of the things that matter most in life.
Jihyun Kkung
One of the most recent vloggers on the list, Jihyun Kkung started posting on YouTube in 2019 and quickly became one of the most popular vloggers with 2.91 million subscribers to her name. She is mostly known for her food-centred videos wherein she cooks budget-friendly, simple and delicious dishes and desserts. While her YouTube journey began when she was a university student, Jihyun has since then started her own business and has multiple brand partnerships.
Despite having a busy schedule, the vlogger always manages to find time to cook proper meals (even packing hearty lunchboxes to work), go to the gym, and spend time with her cat, Pepper. Oh, don't miss out on the way she aggressively chops and flings the unwanted bits of her food into the sink—new and long-time viewers find it hilarious.
Heejo
Many of South Korea's silent and anonymous vloggers are freelancers or on part-time contracts. Heejo is no exception. If you're wondering what the average life of a freelancer in their 20s in Seoul looks like, she will give you a pretty good idea. Also like most slow-living vloggers in the country, Heejo is more introverted in nature and is a homebody. From visiting her favourite bookstores by herself to taking solo day trips, watching her videos will inspire you to put yourself first and enjoy your own company. As a bookworm and one of the few vegan Korean YouTubers, Heejo also regularly posts about her current reads and healthy plant-based dishes.
Fish13
Our first South Korean male slow-living vlogger on the list is known as Fish13, with over 600 000 subscribers on YouTube. He has garnered just under 100 million views on his channel and is known for his aesthetically-pleasing and calming camping videos. Specialising in solo camping, Fish13 shows viewers how he traverses harsh environments and weather with his impressive camping gear and setup. If you love camping and have the urge to escape the city to immerse in nature, his videos are perfect for you to learn something new and unwind after a long day, complete with rain sounds and thunder.
Hyonyeo
Unlike the other Seoul vloggers on the list, Hyonyeo shows what slow living could look like in the port city of Busan. While she is underrated with 150,000 subscribers, we think her content is worthy of this list as there is a lot for viewers to look forward to in her videos. Firstly, she is the owner of a beautiful cafe called Glass of Grass that serves equally pretty cakes, pastries and drinks. Audiences can watch her impressive baking and brewing skills—be sure to visit her cafe if you're ever in Busan!
She also loves to bring her subscribers around the city, whether it's the famous Haeundae Beach or hidden arts and crafts shops that one could spend the whole day in. Despite being a busy cafe owner, Hyonyeo consistently makes time for her hobbies such as brewing tea with one of her extravagant tea sets whilst reading a book or taking up piano lessons. Plus, she is the only vlogger on the list to show her face while filming—we love an outlier!
Deemd
Adulting can be a scary thing, especially when you're navigating it all by yourself in a big city (on that note, have you started on your taxes?). While it seems that everyone else on this list has it together, vlogger Deemd keeps it real with her relatable and honest videos. From failing job interviews to showing the lonely side of being solo in Seoul, the YouTuber's 997,000 subscribers find her content a breath of fresh air.
Her vlogs are mainly about a young adult's working life and the woes that come with that. Further, she travels to New Zealand and Australia often which gives more variety to her videos. She also does a lot of studying vlogs which are calming and perfect for those looking for motivation to hit the books.
Roha
Starting in 2019, Roha blew up in popularity during the Covid lockdown period and has amassed 605 000 subscribers on YouTube. Like many others on this list, her vlogs capture her daily life and menial tasks such as cleaning the dishes, buying groceries and the like. As a housewife and mother in her 20s, Roha reminds her audience that being a stay-at-home mum is anything but boring. As she cooks healthy meals for her adorable toddler (she is currently pregnant with her second child!) and tips on how to stay organised, the South Korean vlogger will show you how you can embrace life and find joy in the most ordinary of things.
Honeykki
Name a dish and Honeykki will teach you how to make it. With her top-notch cinematography and knack for creating the most salivating dishes, she has garnered over two million subscribers who regularly follow her vlogs. Known for being an excellent chef, Honeykki can plate up all sorts of dishes from shrimp burgers and seafood risotto to handmade jjajangmyeon. Not to mention, desserts such as choux pastries, croffles and strawberry cream buns, too. If you need more inspiration on what to eat or are looking to up your home-cooking skills yourself, check out any one of Honeykki's 'What I eat in a day' series for easy-to-follow steps—just don't watch it when you're starving!
Sueddu
With just under a million subscribers, Sueddu is a familiar face in the Korean vlogging scene since she started back in 2012. Real name Park Hae Ri, the YouTuber is famous for her cosy homebody and cooking videos. As a woman in her early 30s, Sueddu's content appeals to many young women who are not seeking to be courted, married or have children. Instead, her videos show how life can still be enjoyable and content by yourself (and an adorable dog) when you take it one day at a time.
Head here for more ideas on what to watch.
| | |
| --- | --- |
| SHARE THE STORY | |
| Explore More | |