Culture
BURO Book Club: 7 Motivational books on how to live unapologetically
Liberating reads
FEATURED IMAGES: @lets_talk_books / Instagram | @tashus_cafe / Instagram | @ottokeller.schlafen / Instagram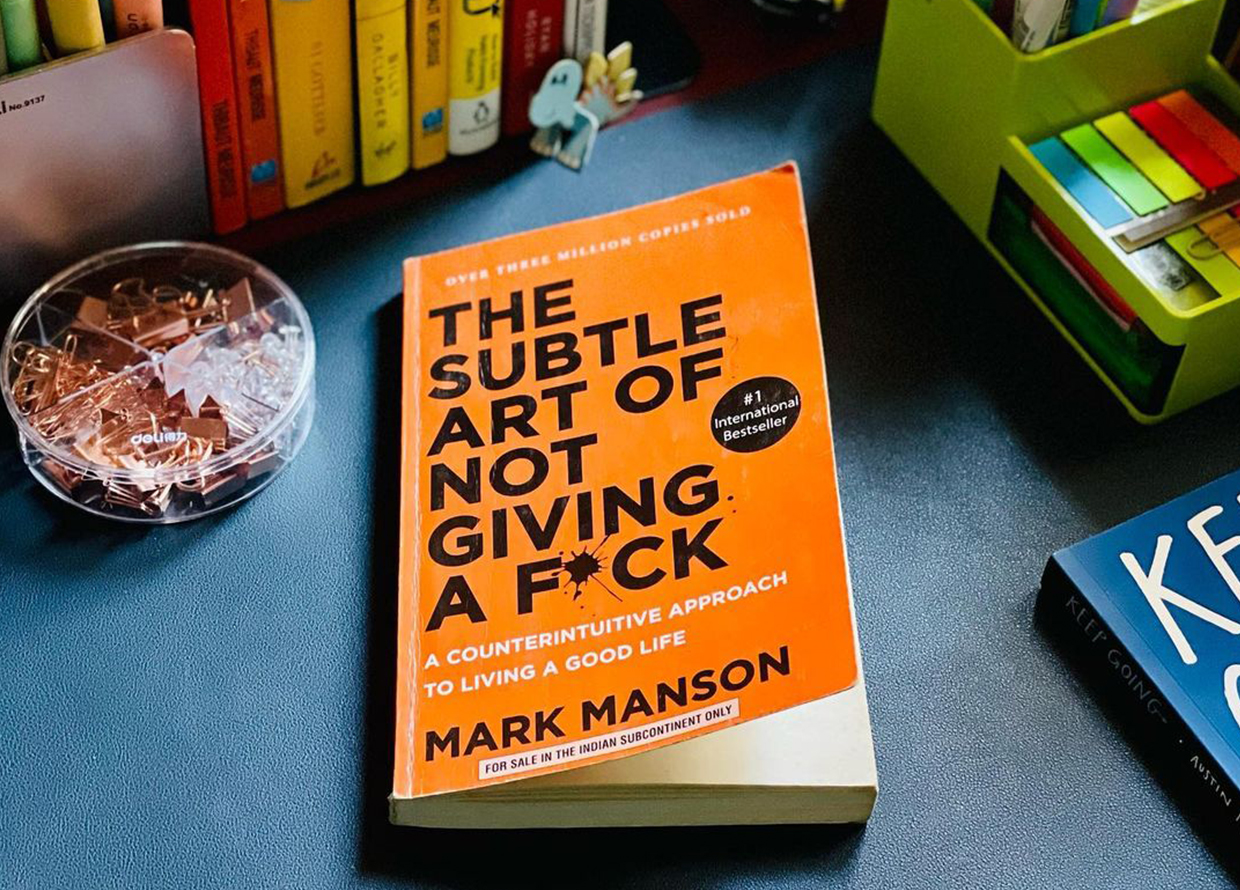 Do you find yourself constantly overthinking or second-guessing your every move and action? Keeping yourself up all night because you did something awkward and now everyone is going to remember you for it? Or are you experiencing serious imposter syndrome that is stopping you from trying out new things for fear that you might fail?
We all know how debilitating self-doubt and insecurities can be once they weasel their way into our subconscious, permeating into everything we say or do. Your mind can be a fortress but it can also be a prison for our self-limiting thoughts. In the spirit of Merdeka, we gleaned seven motivational books that can help you break free from such sentiments.
From learning how to be disliked to embracing all your awkwardness, these reads will guide you on how to be liberated from the confines of your mind and be bold in living your life.
The Courage to be Disliked by Ichiro Kishimi and Fumitake Koga
View this post on Instagram
In this profound and insightful philosophical book, Kishimi and Koga embolden you to be your truest self without caring about what other people think. A significant point they make is that you should focus on the task you have on hand without being interrupted. If others choose to talk behind their back about you, that is the task they have chosen for themselves and you should not let their task interfere with yours. Basically, Kishimi and Koga are asking you to side-eye those people and not even grace them with your energy.
12 Rules for Life: An Antidote to Chaos by Jordan B. Peterson
View this post on Instagram
World-renowned Canadian clinical psychologist Dr. Peterson takes up the hard task of summarising life into 12 simple and profound rules. In the best-selling self-help book, he provides life advice through essays and personal anecdotes using principles from psychology, philosophy, religion and more. Informative and humorous, Dr. Peterson will let you in on why skateboarding boys and girls should be left alone, and why you should always pet a cat when you meet one on the street. All 12 rules are designed to help transform your spirit and mind in order to live a life of freedom, discipline and adventure. 
If Only…: Finding Freedom from Regret by Robert L. Leahy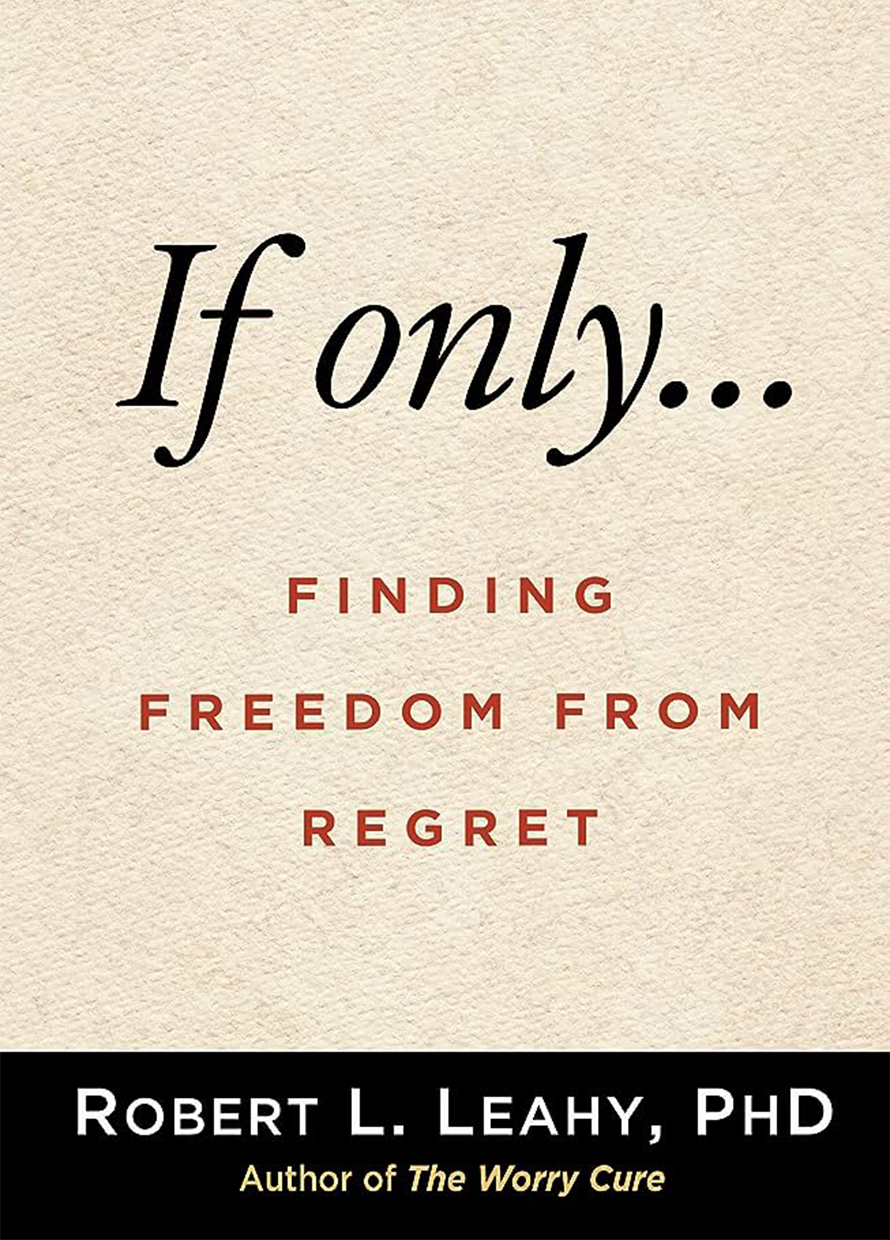 It's hard to find one person who doesn't feel some type of regret in their life. In fact, we would go as far as to say it's part of the human condition. Regret can be immobilising and mulling over what-ifs can fill you up with disappointment and shame that it becomes hard to look past it—but it can also be a powerful tool for self-knowledge and change. After all, you can't live in the present if you're stuck in the past. In this uplifting guide, psychologist Robert Leahy shows you how you can break free from regret using innovative cognitive-behavioural therapy and strategies. 
The Subtle Art of Not Giving a F*** by Mark Manson
View this post on Instagram
Always wanted to exude an IDGAF energy? This cult favourite book published in 2016 will help you achieve that. It has sold over 15 million copies, helping everyone around the world master the art of F-giving. American blogger and author Mark Manson lets you in on the metric system he uses to to distinguish what is worth your Fs and what isn't. Here's one: only give your Fs to values that you can control. The key is to not be completely indifferent but to say "f*** it" to unimportant things that are not within your control. Essentially, Manson is asking you to care less and try less—it's quality over quantity; the sooner you learn how to discern that, the better.
Quiet: The Power of Introverts in a World That Can't Stop Talking by Susan Cain
View this post on Instagram
"Why are you so shy?" 
"Why do you always stay in?" 
"You need to break out of your shell."
According to MBTI Global, around 56.8 per cent of the world is introverted and yet, they constantly have to deal with phrases such as the ones above. If you've ever been made to feel self-conscious or frequently defend your introverted nature, Susan Cain is here to tell you that being an introvert is your superpower. In a world that favours noise and chatter, Quiet stands up for the ones who prefer listening and observing, and celebrates the contributions of many introverts, such as Rosa Parks and Dr. Seuss, to society. Full of passionate arguments, extensive research and remarkable true stories, Cain shows the value and power introverts have and that you need not change your ways to meet the volume of the world. So go forth introverts, start your rebellion!
Kinokuniya | MPH | Popular
Cringeworthy by Melissa Dahl
View this post on Instagram
Like the rest of society, you've probably suffered from cringeworthy situations that end up in you facepalming yourself and replaying in your head over and over. But to Dahl, awkwardness—this universal yet under-appreciated emotion—is intriguing. Through her hilarious research into the theory of awkwardness, Dahl lays it all bare and embraces all things awkward and uncomfortable. No matter how embarrassing, Cringeworthy reminds you that there are still lessons to be learned from your most awkward moments and shares ways to handle them like a pro.
What to Say When You Talk to Yourself by Dr. Shad Helmstetter
View this post on Instagram
Remember how we said your mind can be a prison? You never realise just how damaging your inner thoughts can be and before you know it, it has taken you hostage and prevents you from trying new things and finding joy in life. If you have a pessimistic and even self-sabotaging inner voice constantly nagging you, Dr. Hemstetter has a way of reprogramming your self-talk in order to get your brain to believe more self-affirming thoughts. Through his careful selection of self-talk scripts and exercises, this self-help guide will demonstrate how transformative your inner dialogue can be when done right. 
The Four Agreements: A Practical Guide to Personal Freedom by Don Miguel Ruiz
View this post on Instagram
While this book may seem short with only 138 pages, do not be fooled by its size—it packs a lot of wisdom. Best-selling author Don Miguel Ruiz exposes how self-limiting beliefs can stop us from achieving happiness and create unnecessary suffering. The four agreements are: always be impeccable with your word, don't take anything personally, don't make assumptions and always do your best. In it, Ruiz goes in-depth on why each of these is so important and how to practise them. Because there are only four, it's also easy to remind yourself of these every day by using them as simple life mantras. 
For more book recommendations, head here.
| | |
| --- | --- |
| SHARE THE STORY | |
| Explore More | |