Art + Design
REXperience (RXP KL): A mind-bending immersive digital art gallery
Art beyond imagination
IMAGES: RXP KL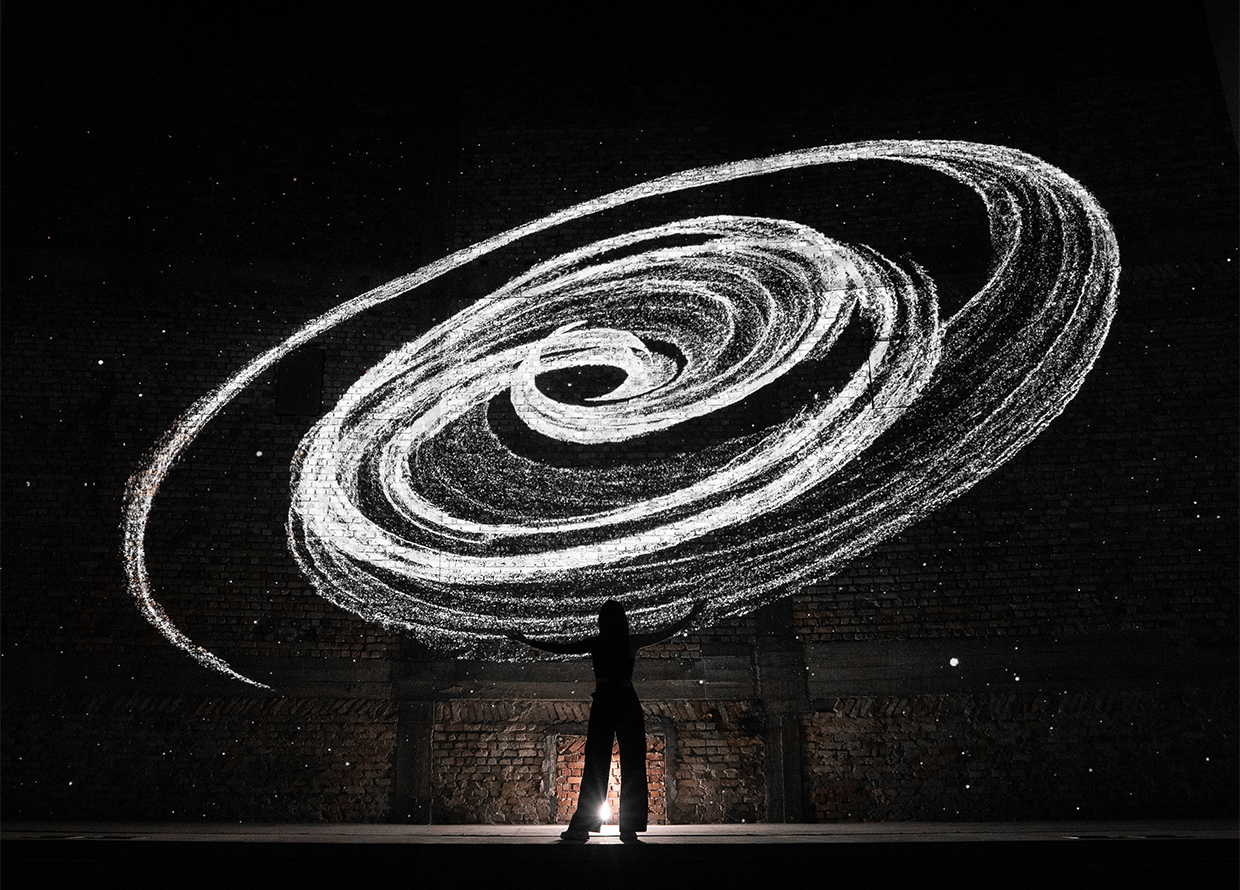 It's always an exciting time when a city invests in its arts industry. For Kuala Lumpur, the arrival of REXperience, also known as RXP.KL, is bringing renewed interest and attention to the city's artistic landscape. REXKL has long since been Petaling Street's cultural epicentre, bringing together artists, learners and explorers together under one roof. This September, the iconic cultural hub is reimagining the legacy of REX Cinema and is transforming it into a modern, immersive digital art space for all.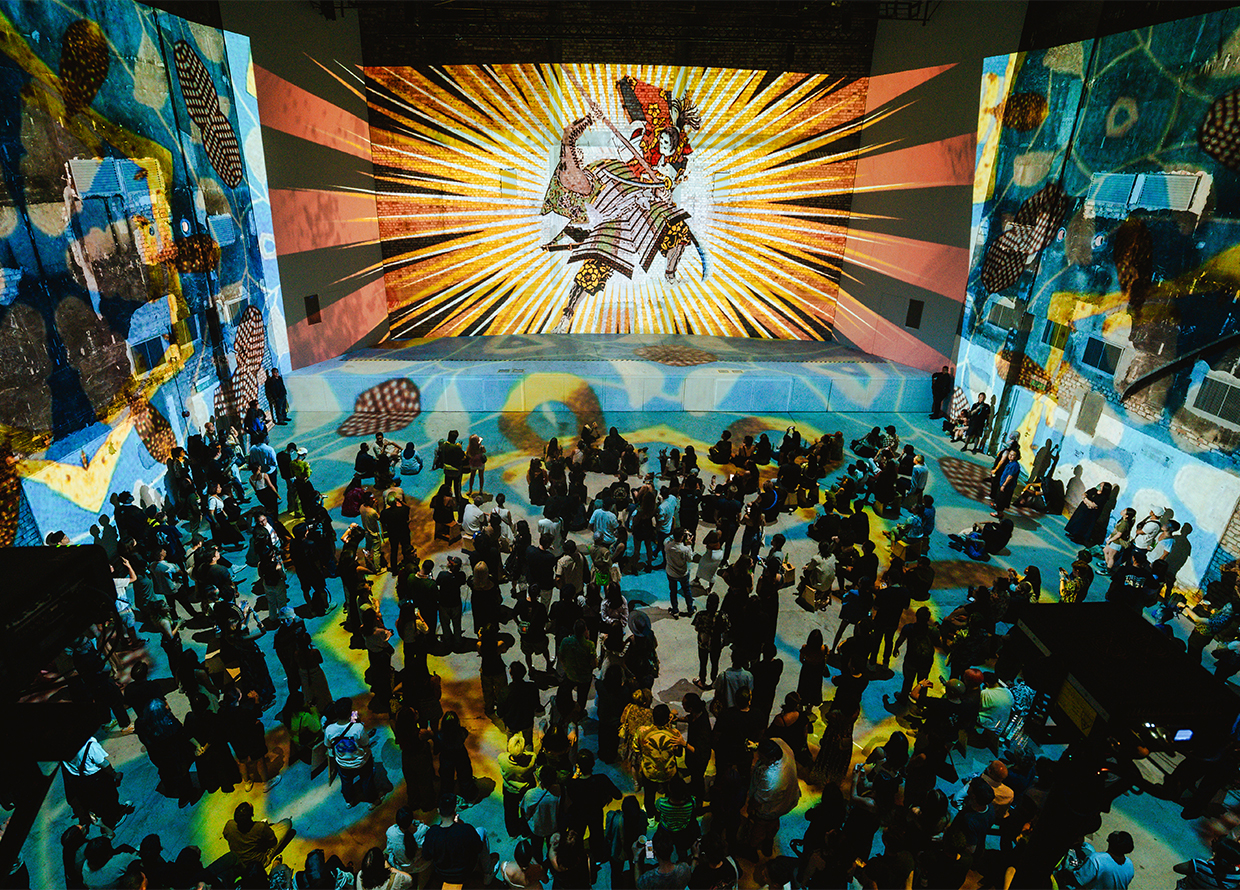 Equipped with state-of-the-art audiovisual tools, motion capture and sensor technologies, REXperience is crafting unique immersive experiences that transcend the concept of traditional art viewing. No longer constrained to paint and paper, the 8,000 square feet former cinema hall offers an escape into realms of wonder and imagination, where art is experienced, not just observed.
Other World Exhibit
View this post on Instagram
Celebrating the launch of REXperience is the inaugural exhibition titled Other World. This artistic voyage will take audiences on a journey through cosmic, natural, urban and abstract dimensions and explore stunningly crafted alternate realities. With three main immersive exhibits and interludes from international and local artists for your viewing pleasure, the one-hour show promises a transformative experience that honours the ever-evolving possibilities of art and its various forms. Ahead, here is a sneak peek at what to expect.
Annihilation by Colas Fiszman and Jonas Margraf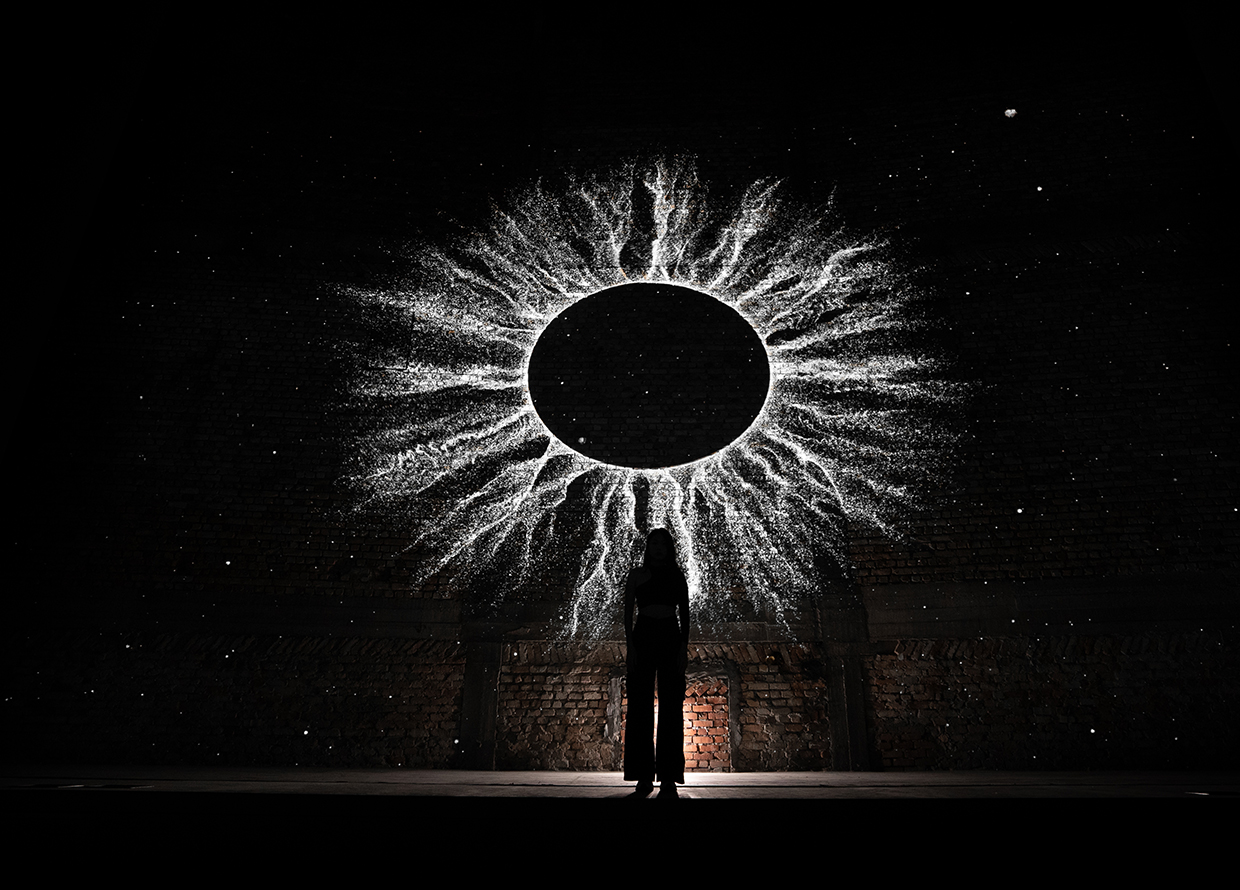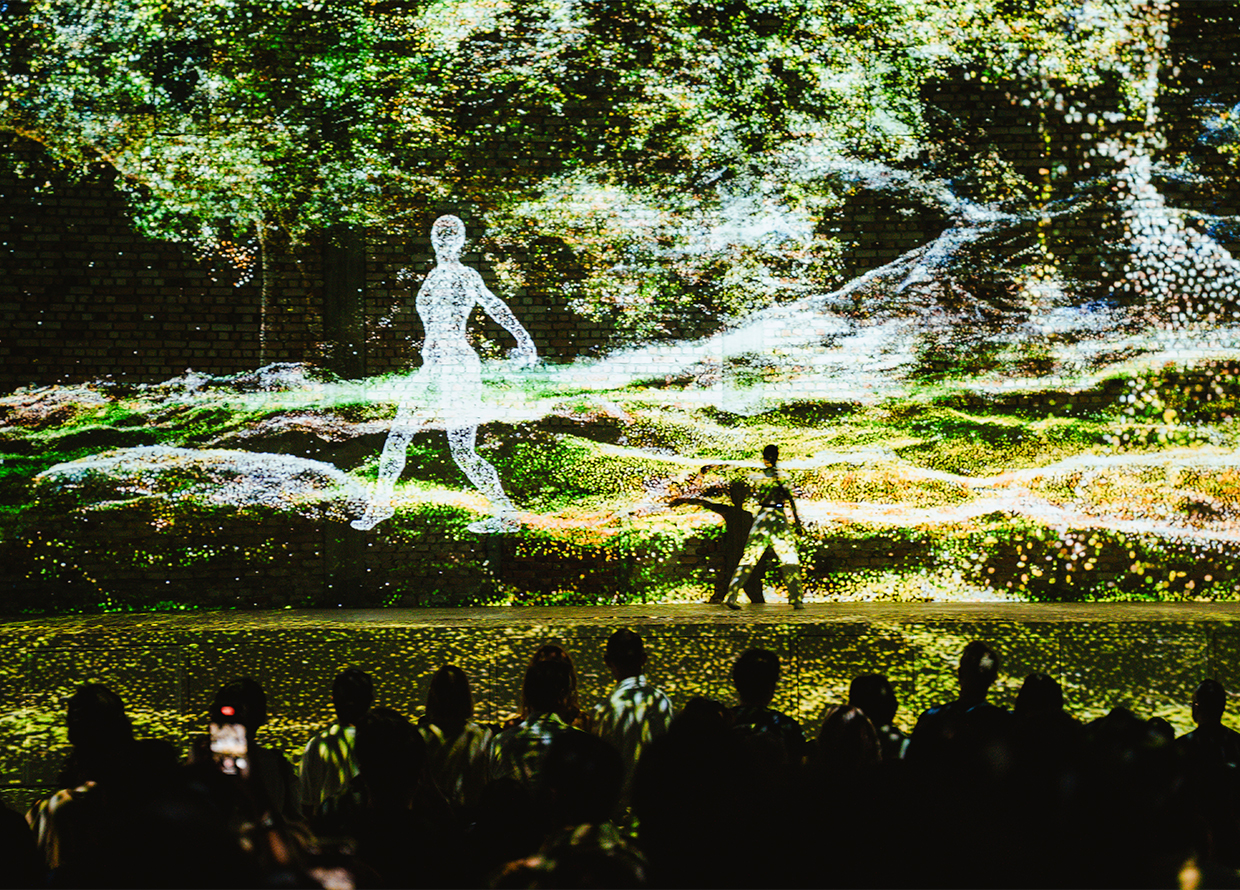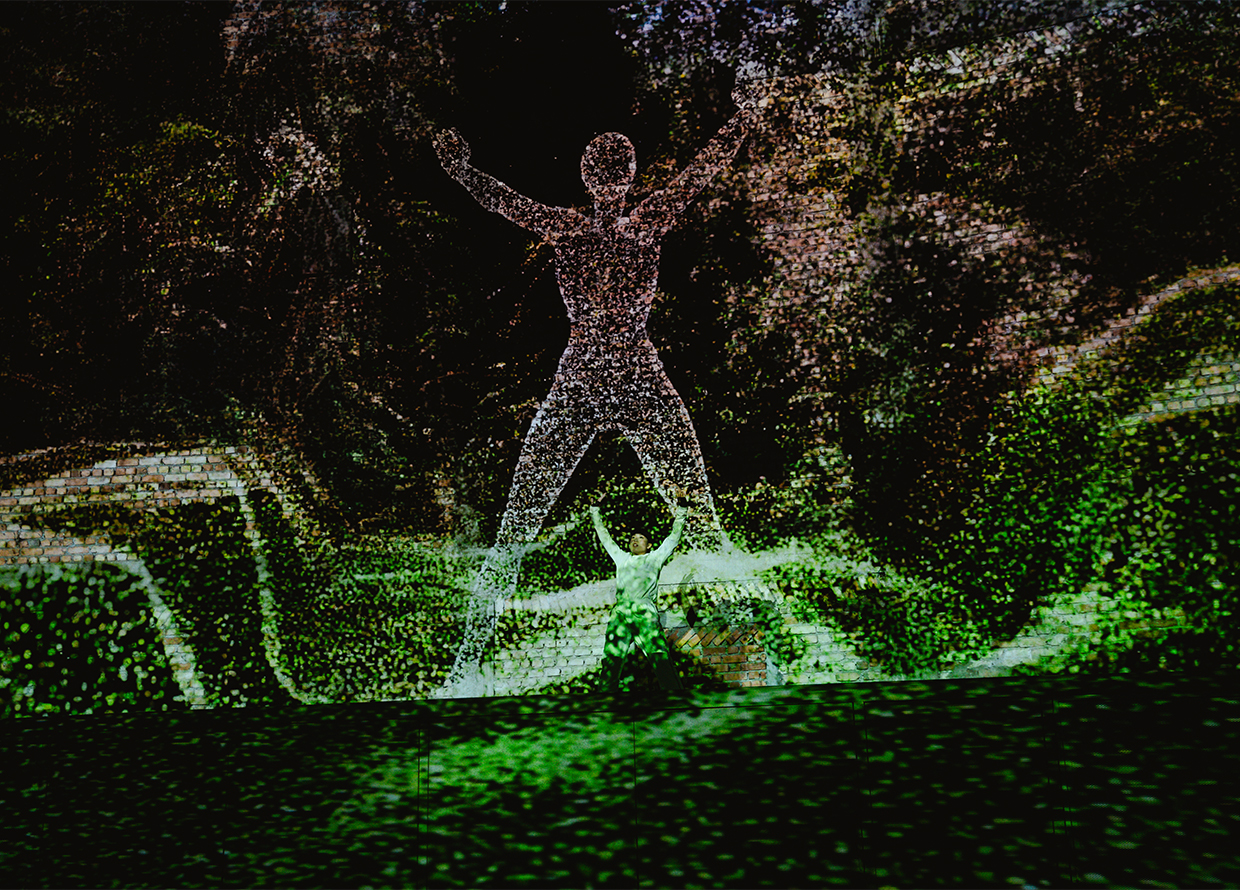 Prepare for a treat for your senses as dance, technology and music converge to create a spellbinding narrative. Featuring a captivating dance performance set within a dystopian realm, this multidimensional exhibit delves into the intricate connections between humanity and our complex relationship with technology through the fusion of dance, video, lasers and electronic music. Through cutting-edge motion capture technology, the dancer's movements are projected in real-time.
Hailing from Belgium, Fiszman is a seasoned digital artist with over two decades of experience in immersive creations through audiovisual performances and multimedia installations. With his background as a visual effects designer in blockbusters such as Guardians of the Galaxy, Doctor Strange and Fantastic Beasts, his work seeks to bridge the realms of art, science, and technology. Margraf is a Berlin-based composer and audiovisual artist whose oeuvre is made up of generative real-time media, synthesised sound and found textures. With his 360 spatial soundtracks, Margraf's immersive auditory landscapes contribute to Annihilation's stunning digital vistas.
Yume by Fahmi Hosnan and Ashish Khilnanicome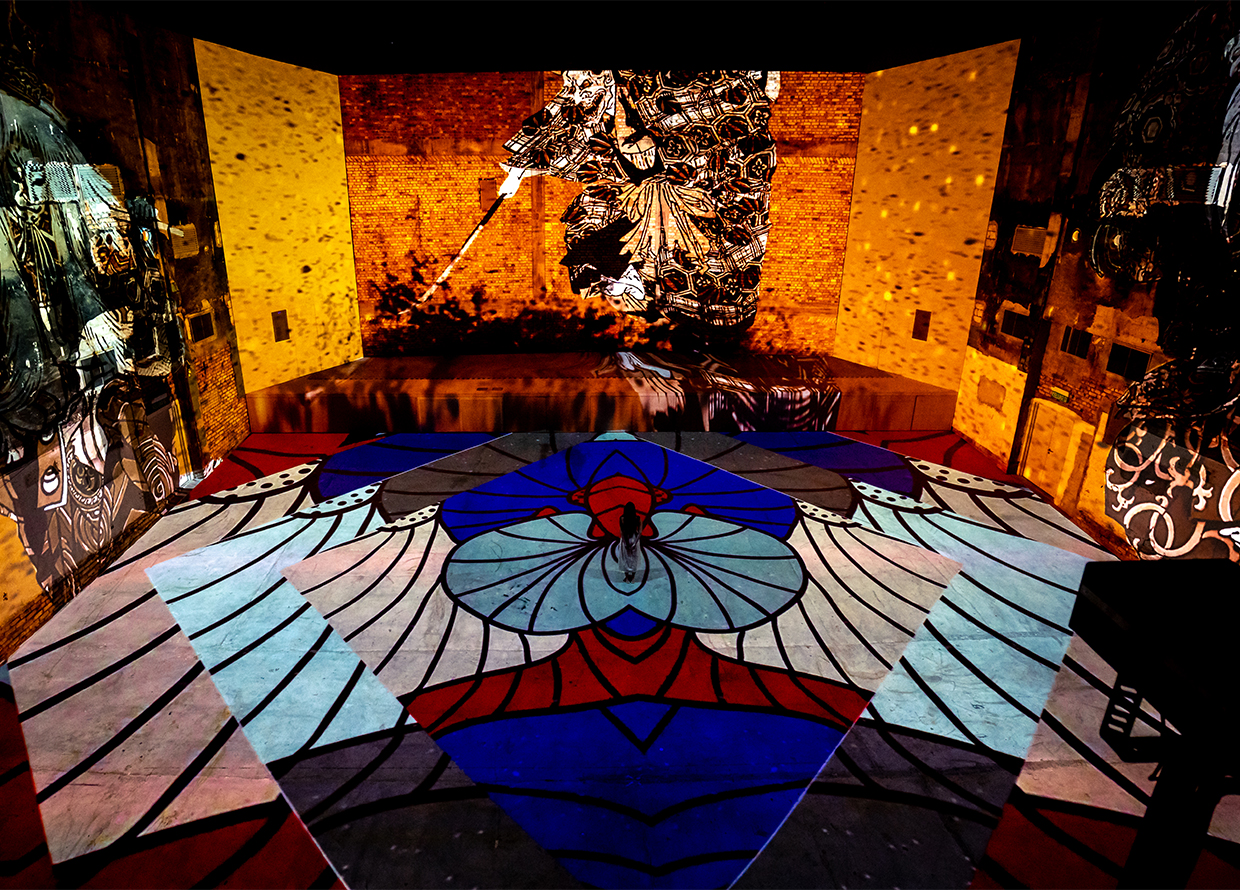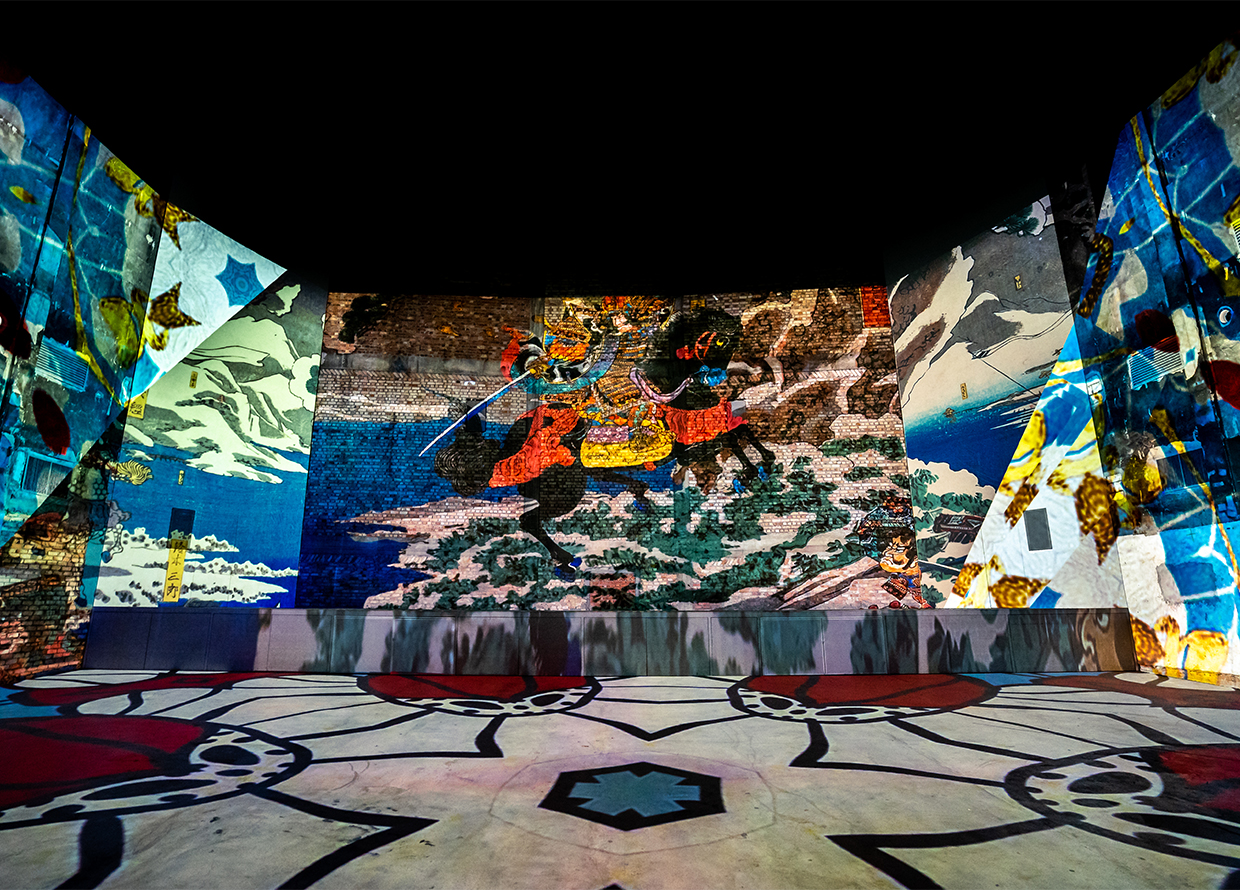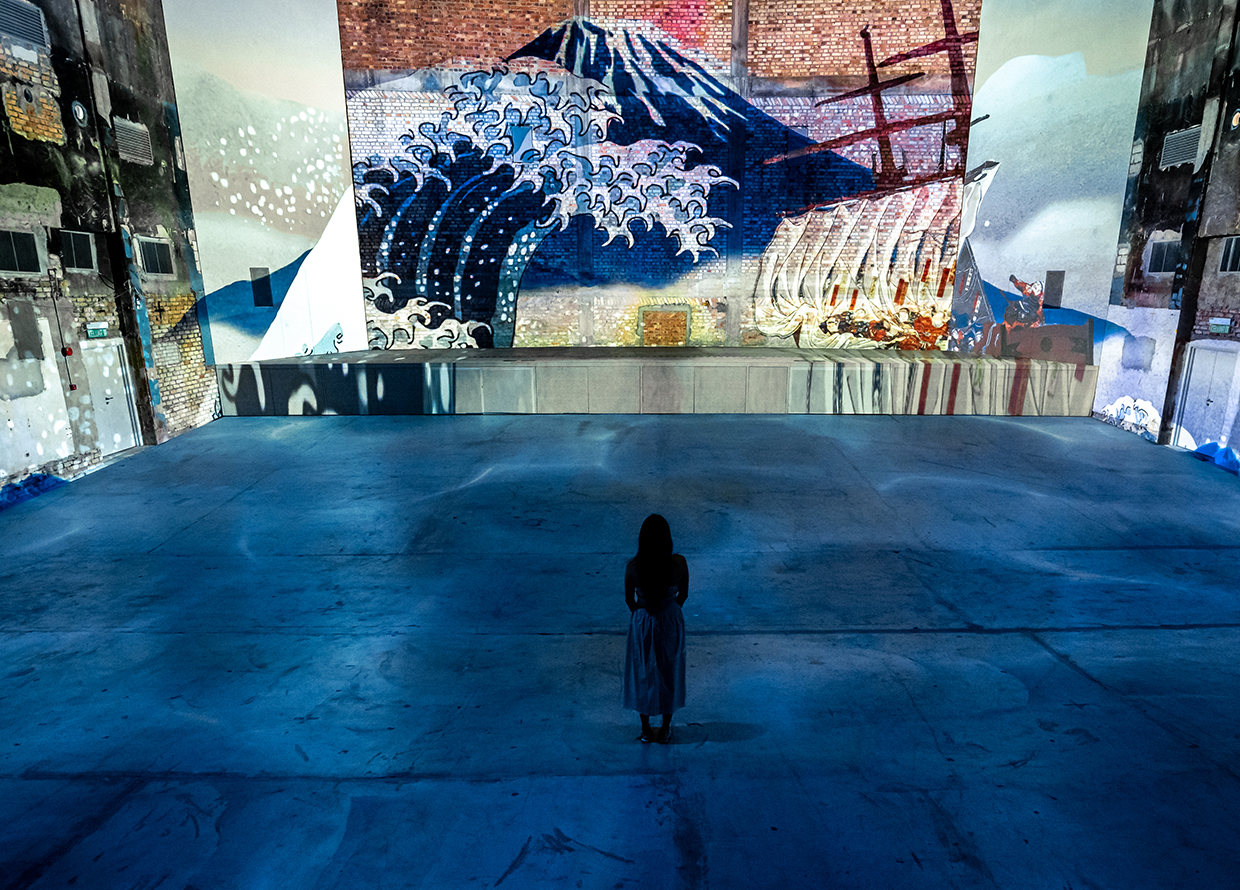 Yume isn't just an exhibition; it's an odyssey into the heart of art. Witness treasured and classic masterpieces come to life through projection and motion. Merging the past and present, Yume is a transformative odyssey that bridges history and innovation. From the landscapes of the iconic The Great Wave off Kanagawa to Kawase Hasui's Snow at Zozoji Temple, watch how these cherished artworks are reimagined in a fresh new perspective for modern audiences. 
Representing Johor Bahru, Fahmi Hosnan is a motion graphic artist with a background in computer graphic design and multimedia animation. His minimalist and contemporary design style with a touch of psychedelia comes to a head in Yume. For this immersive spectacle, he collaborated with audio/SFX artist Ashish Khilnani who is also an active Malaysian DJ and producer. When he is not performing at festivals such as Sarawak Rainforest Festival or spinning at popular KL nightlife spots, he is experimenting with various genres to expand his artistic expression.
Foreign Nature by Julius Horsthuis and Ben Lukan Boysen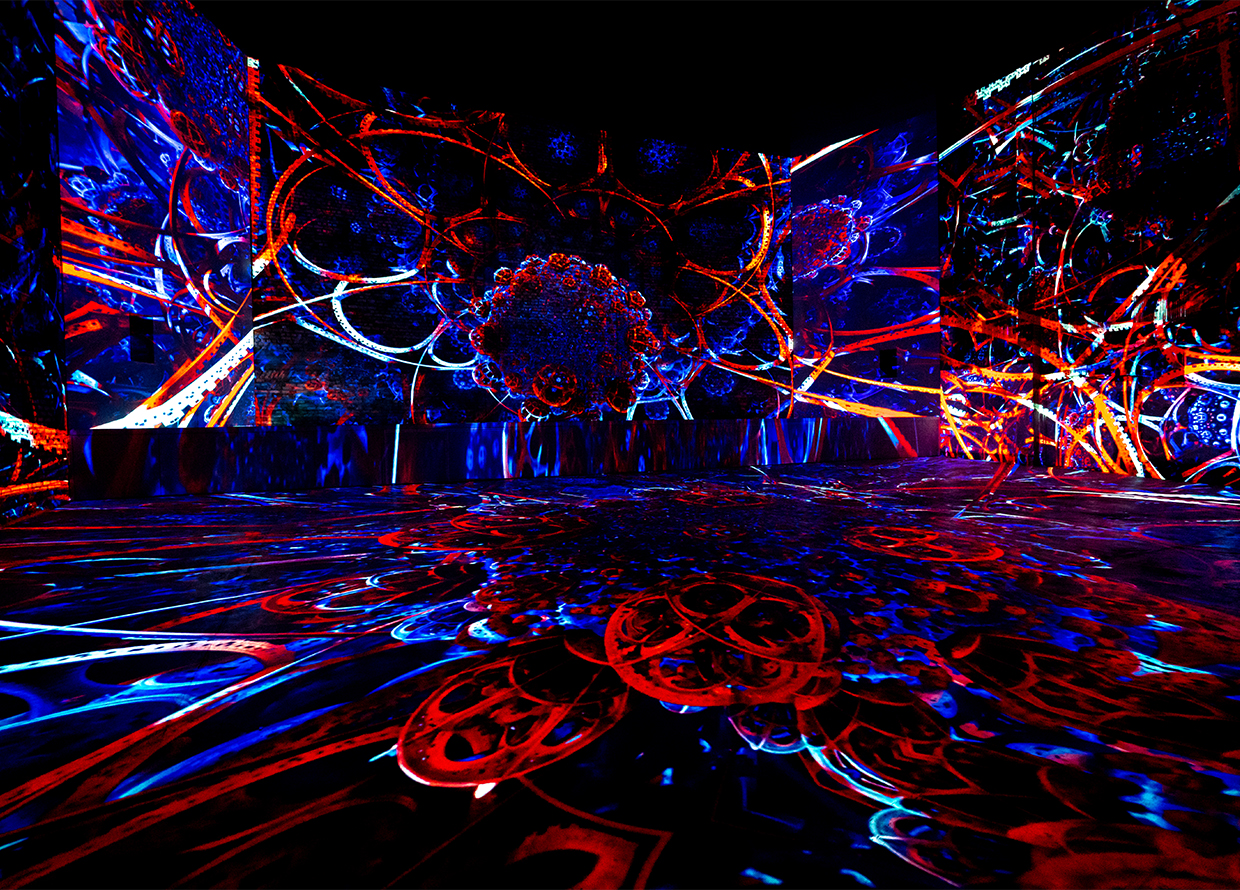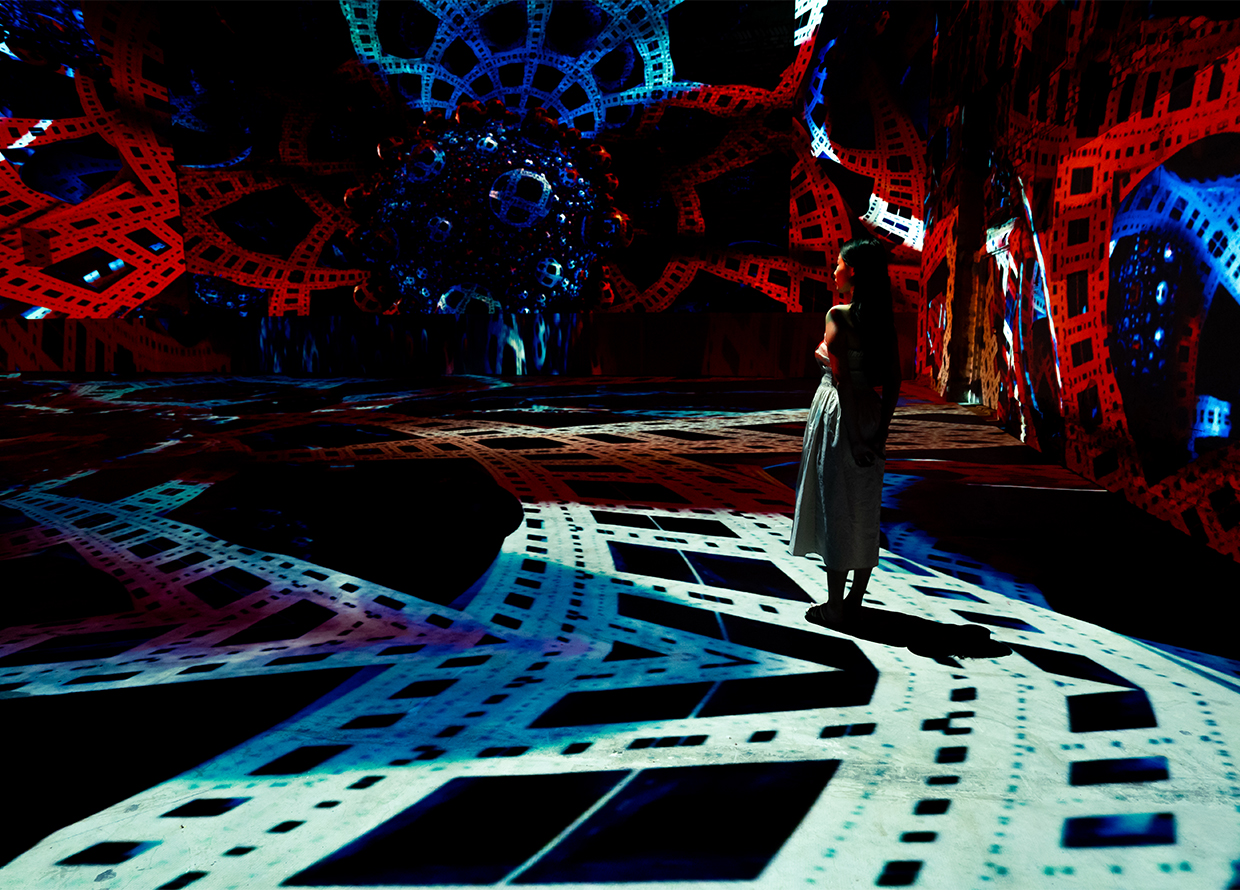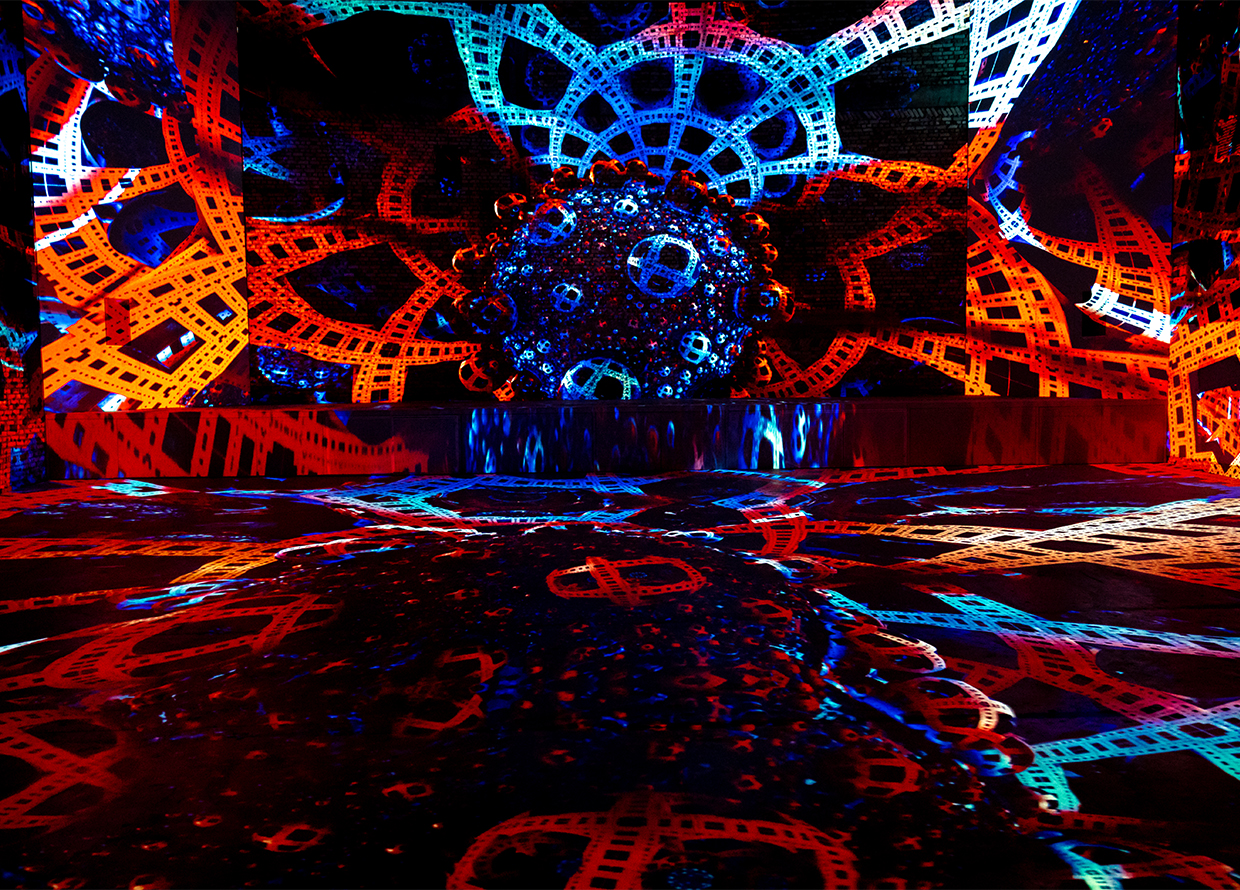 The world around us is beautiful and contains minute details not visible to the naked eye. Unveiling nature's hidden geometry, this exhibit is an exploration of the universe's intricate fractals and mesmerising patterns. Go on an enchanting journey into the realm of mathematical landscapes in which nature's beauty is revealed through the use of computer-generated fractals. Almost akin to a psycho-nautic experience, Foreign Nature promises to be a mind-altering voyage through surreal dimensions where mathematical wonders and artistic expression work in true harmony.
Born in Amsterdam, Julius Horsthuis is a digital artist who is celebrated for his exclusive use of fractals to uncover magical new worlds. Bending the boundaries of space-time, Horsthuis creates entrancing films that transport viewers on imaginative journeys through geometric patterns and mathematical formulas. Ben Lukas Boysen is a Berlin-based composer, producer and sound designer who crafts sonic landscapes that blend ambient, electronic and experimental elements. 

VISIT REXPERIENCE (RXP.KL)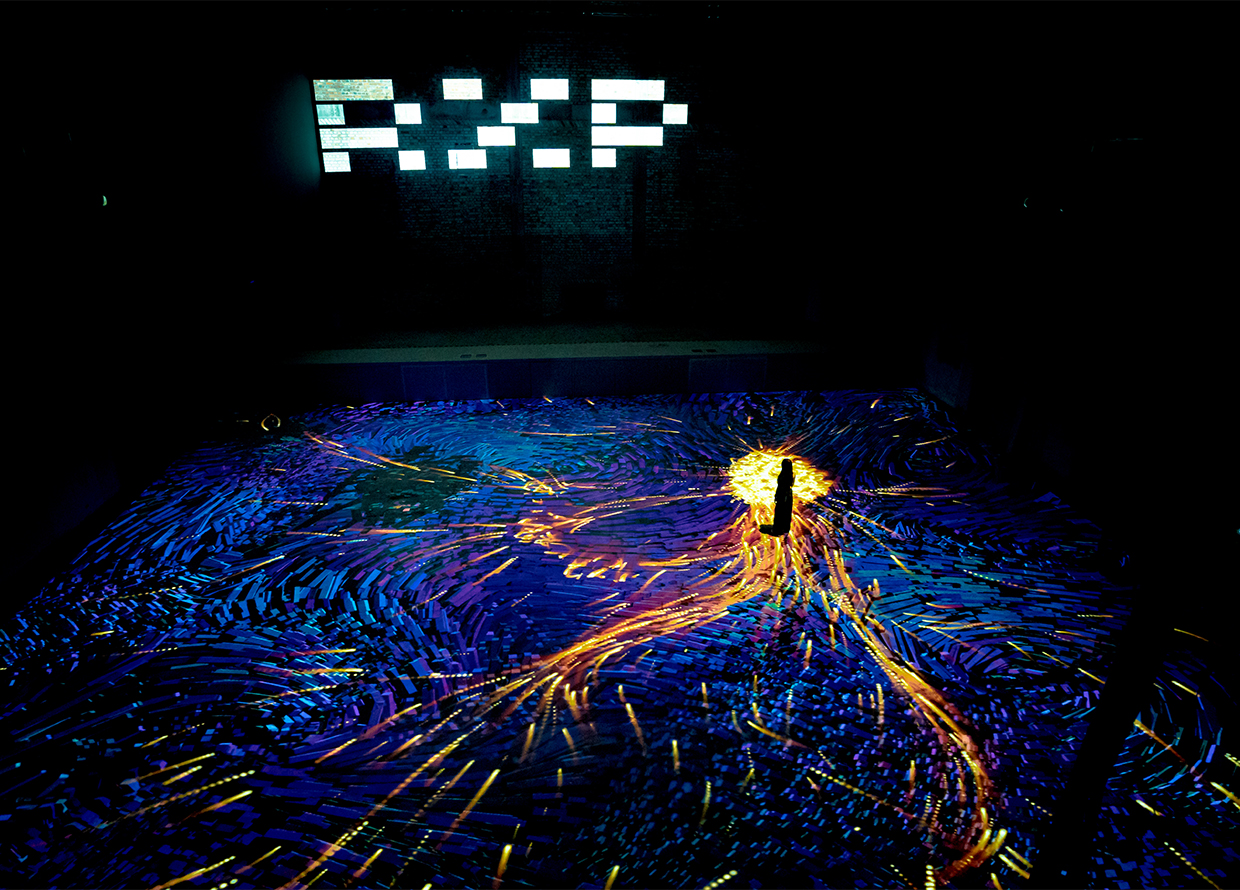 Address: REXKL, 80, Jalan Sultan, City Centre, 50000 Kuala Lumpur, Wilayah Persekutuan Kuala Lumpur
When: 20 September 2023 to 20 January 2024
Opening hours: 10am to 10pm daily 
Price: RM80 (with live performance), RM60 (without live performance) per person
For more art-related reads, head here.
| | |
| --- | --- |
| SHARE THE STORY | |
| Explore More | |