Fashion
9 Visionary East Asian fashion photographers to follow right now
Asia rising
Featured images: @lesliezhang1992/Instagram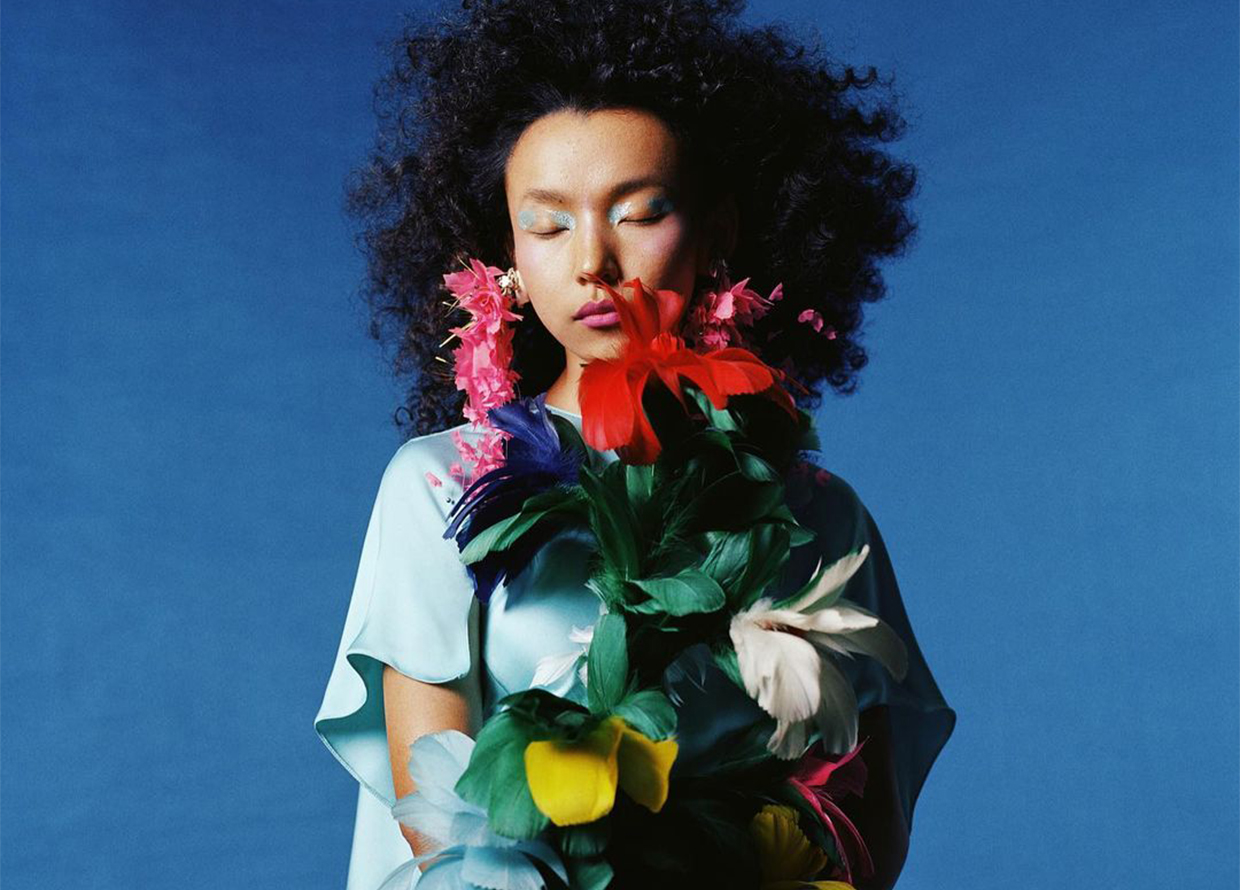 Who are the East Asian talent behind some of fashion's most exciting editorials, campaigns and projects? Ahead, we shine a spotlight on the new generation of photographers reclaiming and changing the narrative around East Asian identities through the fashion image and beyond:
Hong Jang Hyun
View this post on Instagram
With more than 20 years of experience under his belt, Hong Jang Hyun is one of the Korean photographers who contributes to the ever-present Hallyu wave. In addition to the aesthetically appealing shots of Hoyeon Jung, V of BTS and Song Hye Kyo, his recent works feature Jennie of Blackpink for her Calvin Klein capsule collection. Despite his immense success, Hong is always eager to pass on his expertise through an apprenticeship with aspiring photographers. He also runs a studio—Yong Jang Kwan Studio, which he started with his colleagues, and many of those who work there have made a name for themselves in the fashion scene.
Zhang Ahuei
View this post on Instagram
Leave it to Zhang Ahuei to flawlessly blend the magnificent splendour of Mother Nature with humankind in photographs. A quick glimpse at her Instagram account reveals her love for the ocean and blooming flowers, drawing attention to the emotions carried by the two separate realms. Whether the characters are in the heat of the desert or out by the sea, they will stand out to express the narrative. Beyond the flora and fauna, the Taiwanese photographer is not hesitant to execute close-up photoshoots—highlighting Oriental beauty to the rest of the world. 
Zhong Lin
View this post on Instagram
Next on the list is Malaysia's own Zhong Lin, a self-taught photographer whose vibrant, sensuous images hold a cinematic quality that almost feels synaesthetic. Fusing elements of nature, surrealism and different cultures, her images reflect the diverse environment she grew up in, and have been featured prominently in top fashion publications around the world as well as for campaigns. Project 365, for instance, came about when she found herself stuck in Taiwan at the beginning of the pandemic and decided to challenge herself to photograph and publish an original image on her Instagram every day for one year.
Alex Leese
View this post on Instagram
British-Chinese photographer Alexandra Leese first broke into the industry with her Boys of Hong Kong series in 2018, which celebrated the diverse forms and beauty of Asian masculinity. Drawn to the human condition, the Hong Kong-raised talent creates images that have an anthropological sense to them, with a visual grounding that's often stamped across identity and intimacy. Her project Me + Mine, in particular, was created over lockdown, featuring 44 nude portraits of women around the world––including Leese herself––shot via Zoom, to explore the relationship women have with their bodies.
Hanna Moon
View this post on Instagram
Previously assistant photographer to British photographer and filmmaker Tyrone Lebon, Hanna Moon now regularly contributes to publications from British Vogue (her first cover was with Gemma Chan) to Dazed, as well as brands such as Acne Studio, Adidas, Gucci, Supreme and Valentino. The London-based, South Korean talent's inauguration into fashion culture was through the launch of A Nice Magazine, created by Moon for her graduation from Central Saint Martins in 2014. In 2019, she also hosted an exhibition at Somerset House with fellow photographer Joyce Ng, titled English As a Second Language to challenge ideas of beauty and style through an exploration of their respective cultures and otherness.
Luo Yang
View this post on Instagram
Luo Yang has an eye for the imperfect beauty of her generation. Girls, her decade-long photographic exploration of women born in the '80s, cemented her as a prominent figure in the new wave of Chinese photography through its candid showcase of the different sides, shapes and faces of modern Chinese femininity and womanhood. Her intimate portraits stand out in the way that they hold a mirror to their subjects, portraying them in their most unfiltered, authentic state. Since then, Yang has turned her lens onto male, gender-fluid and transgender adolescents in China, Hong Kong and Thailand through New Generation, a project that aims to dispel societal stereotypes and celebrate the courage and freedom to be yourself.
Cho Gi Seok
View this post on Instagram
Anyone in the know about Korea's rising creative talents will definitely know who Cho Gi Seok is. The South Korean photographer has a keen eye for the surreal and creates otherworldly portraits that are distinct for their vibrant colours and recurring motifs of bodies, nature and technology––his work often juxtaposes the natural and artificial to explore the concept of coexistence. Whether it's naked bodies sprouting USB cables or faces covered in orchids, there's something quite dystopian and utopian about the creative's images, an approach that also bleeds into his conceptual contemporary streetwear label Kusikohc.
Zeng Wu
View this post on Instagram
Since debuting in 2013, Hunan-born, Shanghai-based image-maker Zeng Wu has quickly made a name for himself as one of the most well-known experimental Chinese contemporary fashion photographers. A regular collaborator with top Chinese fashion publications, Wu's images are a combination of sharp portraiture and raw shots, presented through a futuristic, slightly surrealist aesthetic and saturated hues that make us reflect on fashion's artistic paradigm.
Leslie Zhang
View this post on Instagram
Considered by many a leading figure of his generation, Leslie Zhang is best recognised for his bold yet romantic portrayal of contemporary Chinese culture. The Chinese talent found his niche in the fashion photography landscape, in which he approaches the medium as a way to celebrate the beauty of the mundane every day. Working both digitally and in analogue, his images often reference Chinese iconography of the late 20th and early 21st century, as well as the visuals of Mando- and Canto-pop music videos.
Discover more stories about photography here. 
| | |
| --- | --- |
| SHARE THE STORY | |
| Explore More | |