More often than not, coffee table books aren't just placed on the tables for our eyes only—they are partly there for our guests too; to pique interest and spark conversation. The outside of these books are usually just as beautiful as the inside, doubling as décor for the living room. Naturally, a person's choice of coffee-table book speaks volumes about their taste. Not sure which one to pick up? Here, we've sussed out a selection of coffee table books to suit just about every interest (and living room) for your consideration:
If you're a minimalist with an appreciation for product design…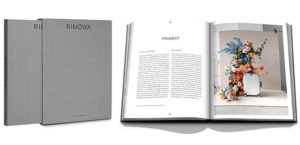 2018 marked 120 years of functional and practical luxury design for Rimowa. To celebrate, the revered luggage brand released a self-titled coffee table book that delves into its history as well as the people behind it, along with beautiful images of its notable campaigns and collaborations with the likes of Supreme and Fendi. Plus, the cover resembles the unmistakable Rimowa luggage hardshell. Super sleek.
If you love making a statement, especially in fashion…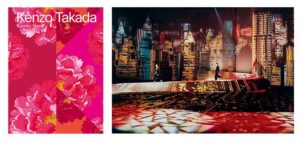 This tome on iconic Japanese designer Kenzo Takada will make a colourful addition to any living room. Known for his whimsical palette and pattern combinations and penchant for the opulent and exotic, Kenzo's style was an enigmatic blend of Parisian and Japanese influences. This book perfectly illustrates that with over 300 sketches from Kenzo's private collection, personal photographs and stunning imagery from his high-energy runway shows and creative process.
If you have a thing for understated covers and live to eat…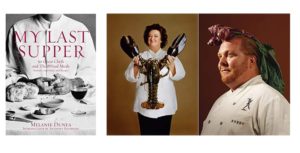 In My Last Supper, Melanie Dunea asks 50 world-renown chefs what their final meals would be. The answers are presented alongside playful, telling portraits that wonderfully reflects each chef's personality. Featuring names such as Ferran Adrià, Daniel Boulud and the late Anthony Bourdain, the back portion of the book is where you'll find one recipe from each landmark meal.
If you're obsessed with travelling and breathtaking scenic photography…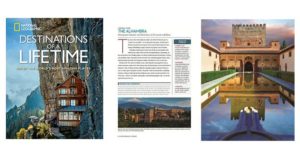 National Geographic's Destinations of a Lifetime should come with a disclaimer—caution: will induce serious bouts of wanderlust. A snapshot of 225 of the world's most amazing places along with useful travel tips, it is the ideal book to have on hand when planning your next vacation. If you're up for an adventure, simply flip open the book and book a flight to the first page you turn to—it'll probably be a trip to remember.
If you're an art lover who'd like to light up the room with some polka dots…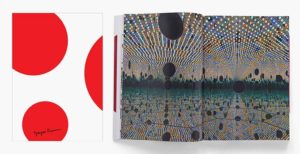 One look at the cover and you know it can only be Yayoi Kusama. This monograph titled Festival of Life centres on the artist's 2017 exhibition at the David Zwirner gallery in Chelsea, New York, which featured some of Kusama's most iconic works, including dozens of paintings from the My Eternal Soul series, her signature polka dots, and not one, but two of her infinity rooms.
If you can't survive without a dose of rock and roll in your life…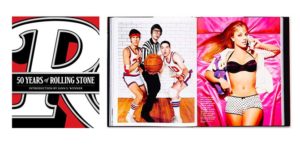 50 Years of Rolling Stone is a glorious documentation of the magazine's rise to prominence as the voice of music and platform for powerful, era-defining photography. Inside, you'll find a selection of interviews with rock legends—Bob Dylan, Mick Jagger, Kurt Cobain and more—alongside iconic photographs from the likes of leading image-makers such as Annie Leibovitz and Mark Seliger.
If you're a die-hard Marvel fan in search of a hero piece for your table…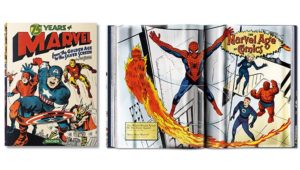 This Hulk-sized literary monument (we're not exaggerating when we say you'll probably have to prop it on the table to read it) is the definitive guide to Marvel Comics' illustrious history. From essays by comic historian and former Marvel editor-in-chief Roy Thomas and vintage comic book images to a four-foot fold-out timeline, there are more than 700 pages of mighty history in 75 Years of Marvel Comics for the Marvel fan to soak up.
| | |
| --- | --- |
| SHARE THE STORY | |
| Explore More | |