Beauty
How Under Armour's new collection helped start my fitness journey the right way
Pink and powerful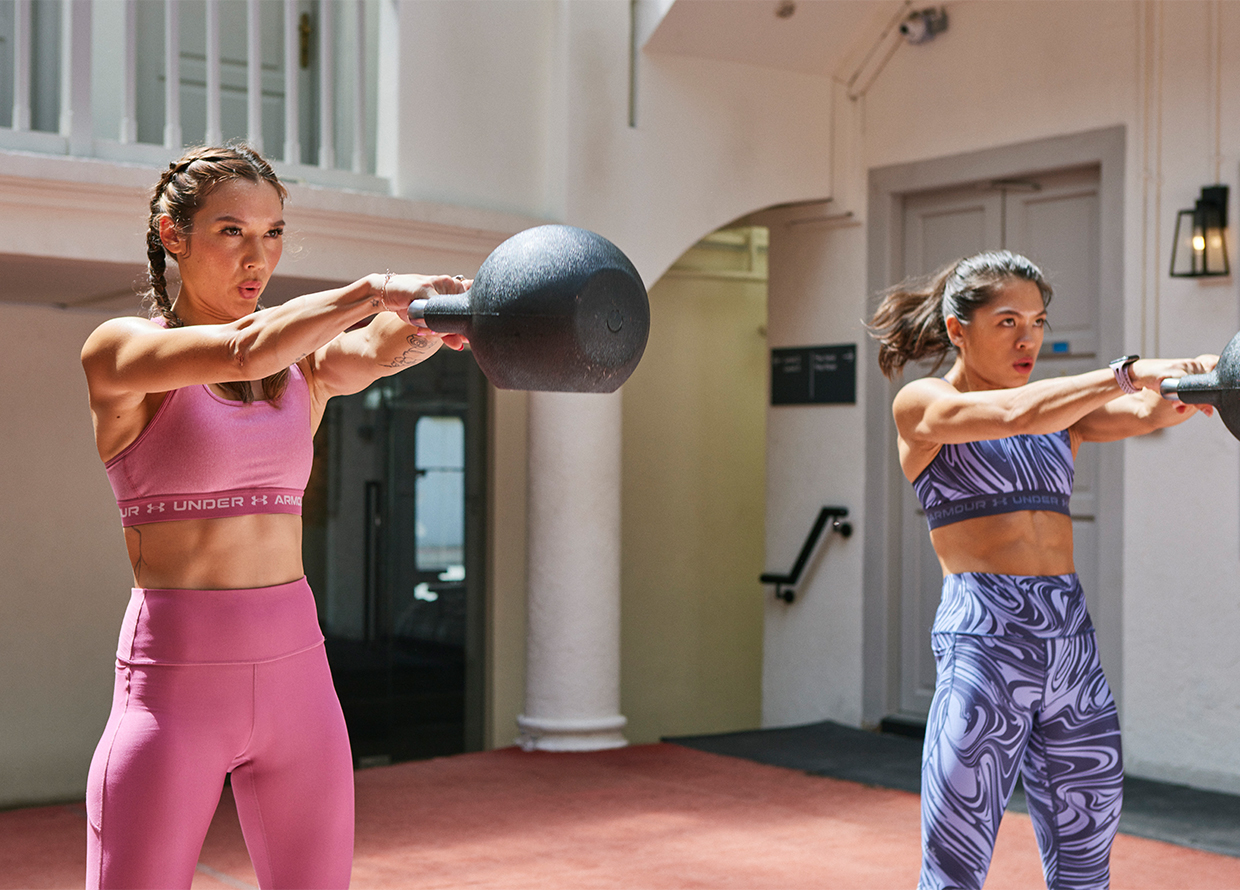 As someone who doesn't consistently work out and takes walking downstairs to grab a snack as a form of exercise, the idea of properly starting my fitness journey was really daunting. I think I can speak for a lot of us who wish to get more active, but just don't know where or how to start. To make matters even more dire, I didn't have the proper workout clothes save for old leggings, one (yes, just one) jersey, and a pair of sports shoes that have seen better days. And if TikTok videos are anything to go by, I shouldn't be going to the gym if I can't slay the gym look. 
So, what then? This drove me to work out from home which did offer me the privacy I needed, but not necessarily the motivation. Hence my first point about not working out consistently (read: once or twice a week if I'm lucky). I was in a paradoxical dilemma with myself—until Under Armour reached out to send me their new collection of workout gear. Suddenly, I had a complete set to start my long-awaited fitness journey.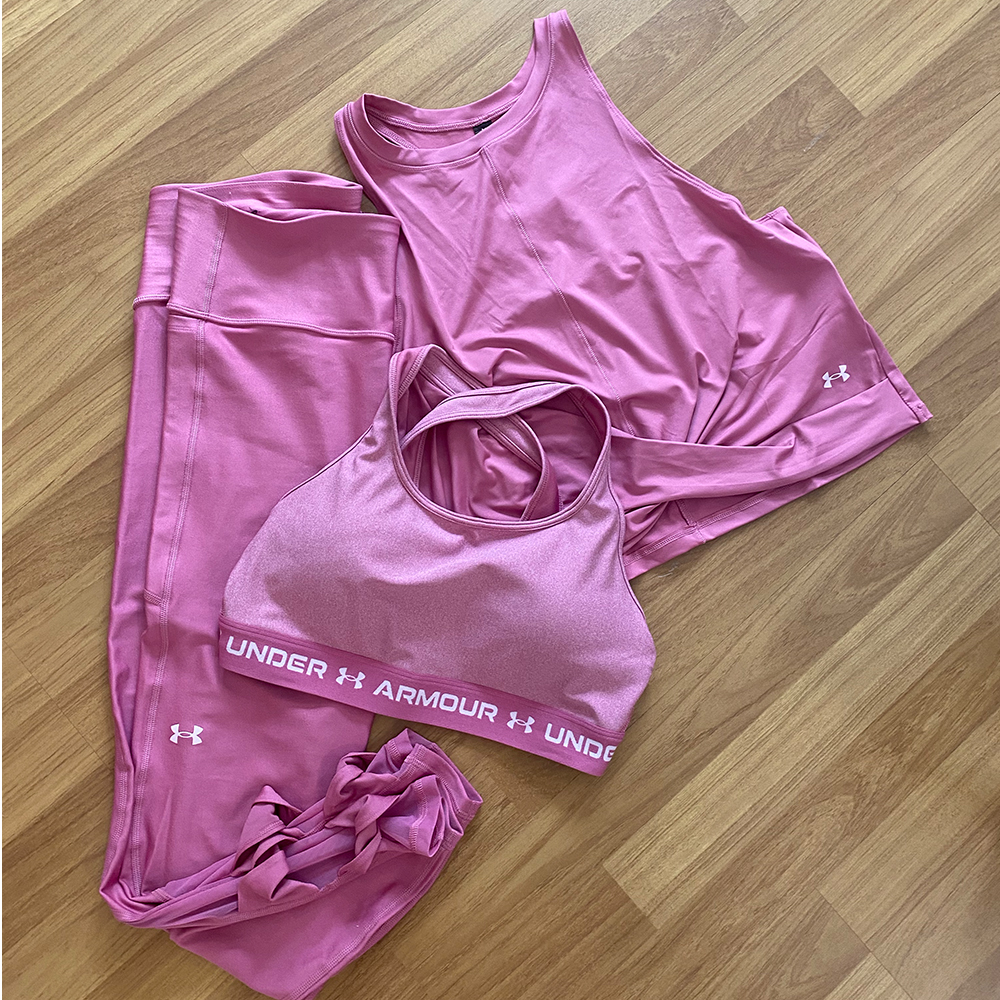 So, how did they fare for a newbie like me? Read on for my thoughts below.
Under Armour Mid Crossback Heather Sports Bra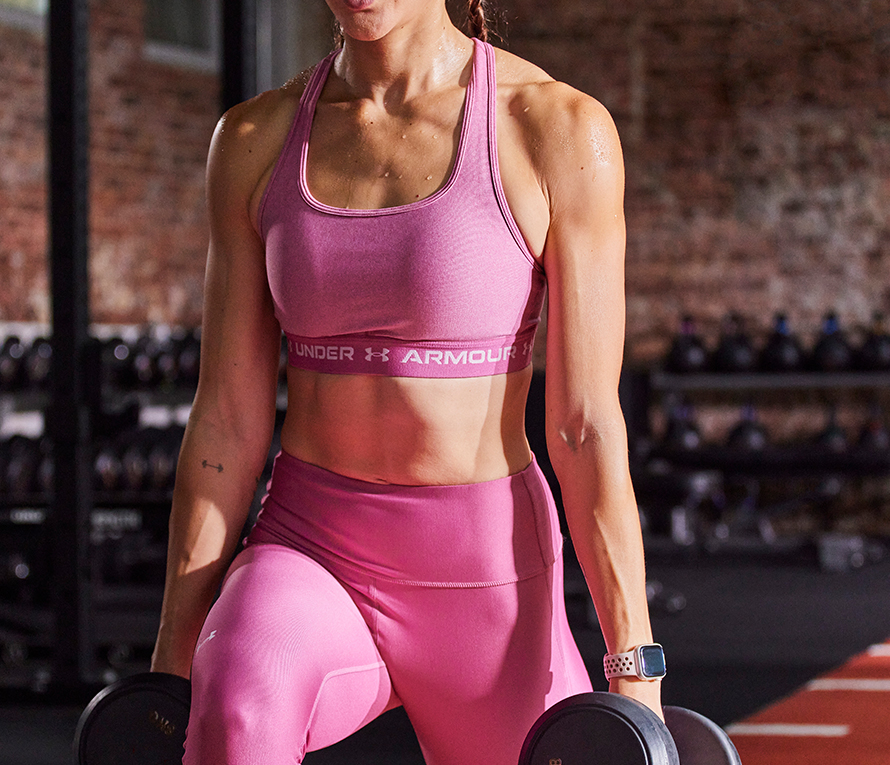 I have to preface this by stating that I have a classic love-hate relationship with sports bras. Whilst I love the support they offer, I've also unfortunately been endowed with a pair of very sensitive breasts that will feel sore under any sort of prolonged pressure (team wireless bras represent). My ideal bra needs to be breathable, soft, and offer support while not being constrictive. I understand sports bras have to be tighter than most bras, but the Under Armour Mid Crossback Heather Sports Bra comes pretty close to what I was looking for.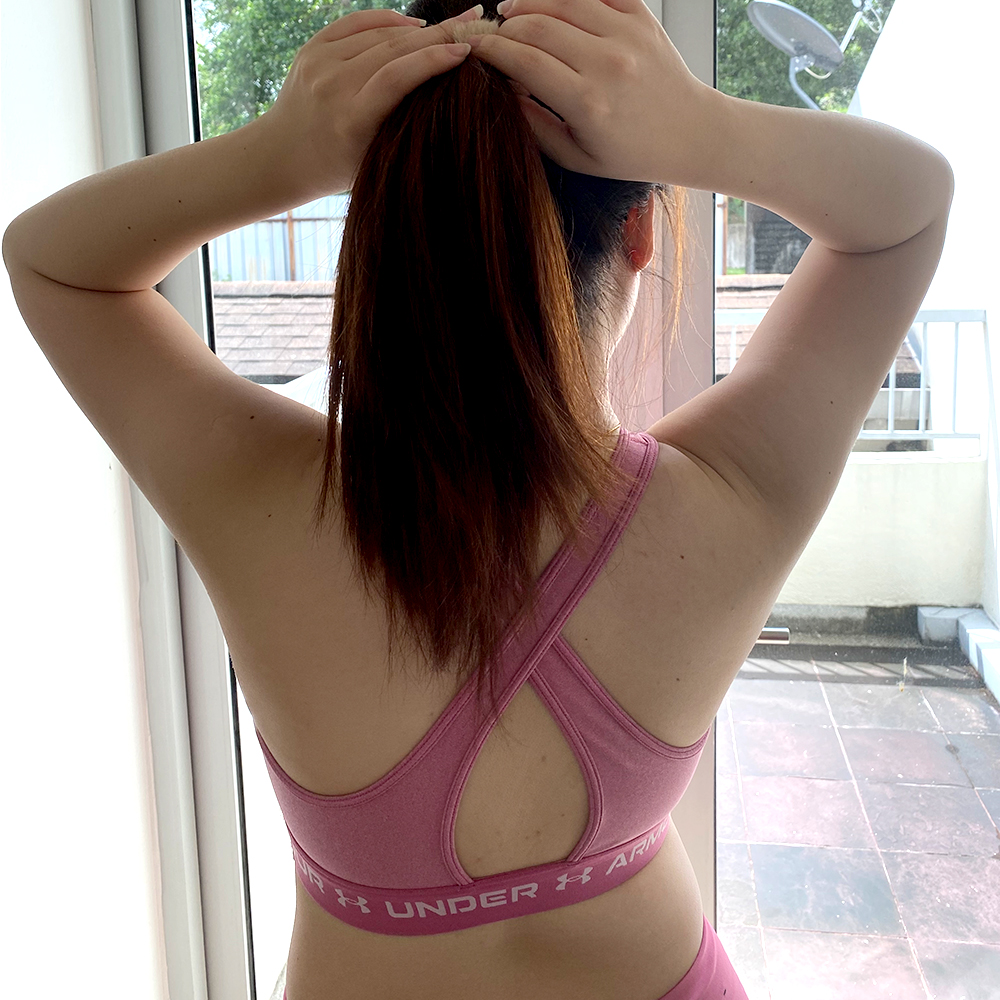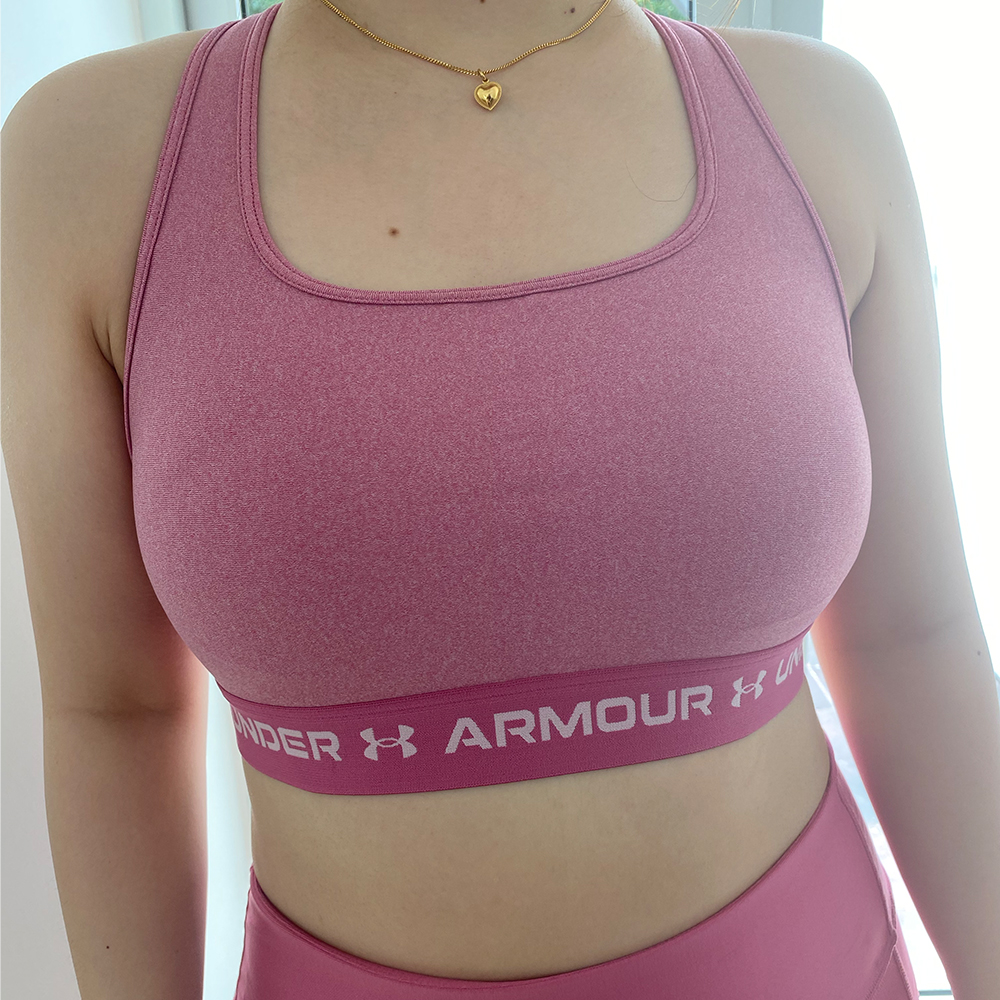 Since I am just starting out on my fitness journey, I get easily overwhelmed by the different types of sports bras available in the market. But Under Armour doesn't overcomplicate things with their products. Rather, the Under Armour Mid Crossback Heather Sports Bra is a straightforward, no-frills sports bra that's easy to put on and take off. I didn't have to do any body contortions to get out of the bra after a workout thanks to its fast sweat-wicking properties and quick-drying cups, which I was grateful for because no one likes cleavage sweat or walking around with sweat stains. Comfort is also much more important to me compared to support but I found that the sports bra actually offered both. Whether I was jogging or toughing out a HIIT session, I never had to worry about embarrassing boob bounces or readjusting my bra straps. I found myself growing in confidence to attempt high-energy workouts because I knew that I had the right support to do them.
 Under Armour Ankle Leg Twist Leggings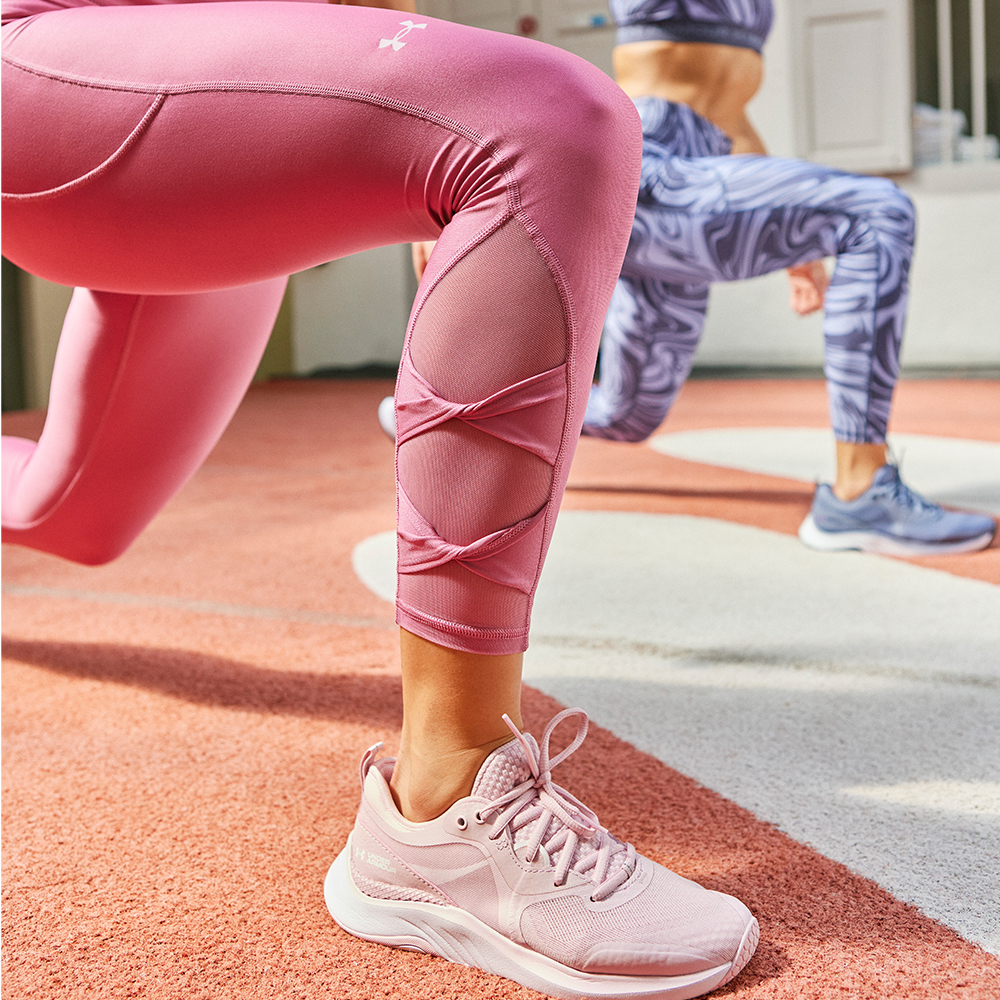 Gym rat or not, I love a good pair of leggings—and when I put on Under Armour's Ankle Leg Twist Leggings, I knew I had a pair that would be a wardrobe staple. Wearing leggings comes with a bunch of benefits such as offering support and stability to your muscles, and the compressed nature also increases blood flow and muscle oxygenation, which speeds up the muscle repair process. As the leggings are crafted with HeatGear technology, they felt lightweight, breathable and cooling on my body. Further, because the leggings' length reached down to my ankles, I didn't have to worry about it riding up and having to incessantly pull them down mid-workout. I also liked the waistband which gave me a lot of support, coverage, and sculpted my body in all the right places. Lastly, the leggings came with a side drop-in pocket which I appreciated for keeping small essential items such as my cards, cash and earbuds case.
Under Armour Twist Tank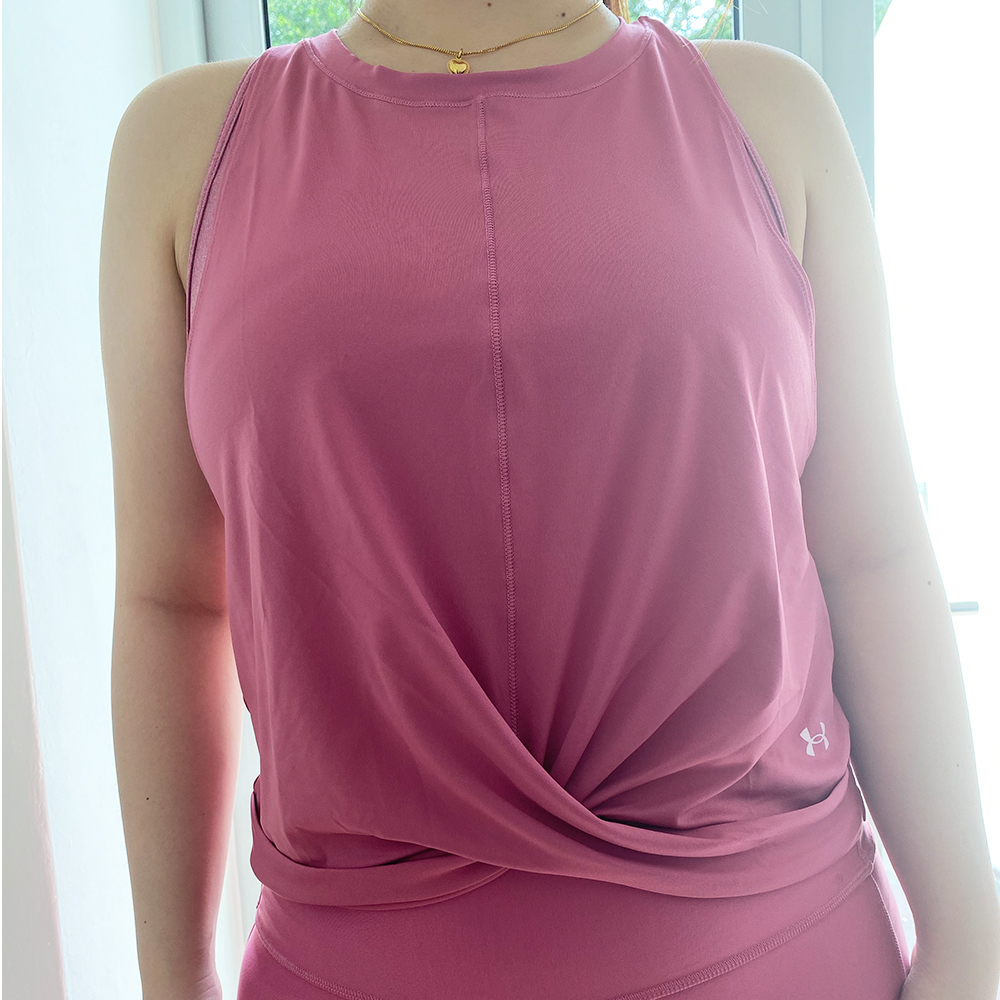 Remember what I said earlier about TikTok peer pressuring me out of not going to the gym? As someone who hasn't stepped foot into a gym pretty much since the lockdown started, I was intimidated not only by how experienced everyone was, but how cool they looked. I may have a pair of good leggings and sports bra now, but that doesn't mean I am going to strut in with them cause your girl still has insecurities. Thankfully, the Under Armour Twist Tank was the perfect solution to provide me some modesty and up my 'yeah-she-goes-here' energy. Also engineered by HeatGear technology, the skinny-racer back tank top features a really soft and comfortable fabric that wicks sweat and dries out quickly. I also like the front-twist detailing and have even worn it as a top when I'm not exercising because of its versatile design. 
Under Armour HOVRTM Omnia Training Shoes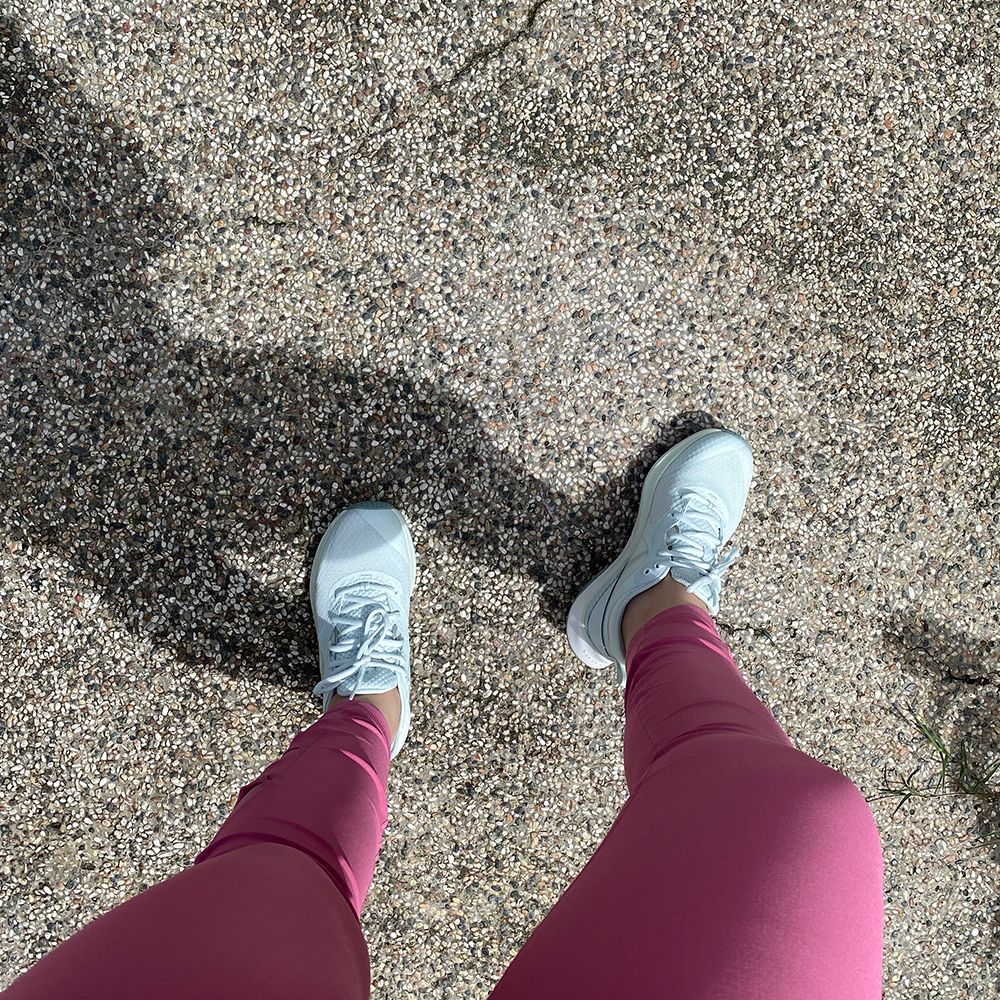 Aside from workout apparel, I would say that the biggest reason that kept me from initiating my fitness journey was because I didn't have the proper shoes. I resorted to a lot of at-home cardio exercises that I could go barefoot in, but after a while, it became clear that I had to do more. I didn't feel supported in my old sports shoes and had to hold myself back at times where I was jogging for instance, because I was fearful that I would hurt myself. In the Under Armour HOVRTM Omnia Training Shoes though, I can go all the way.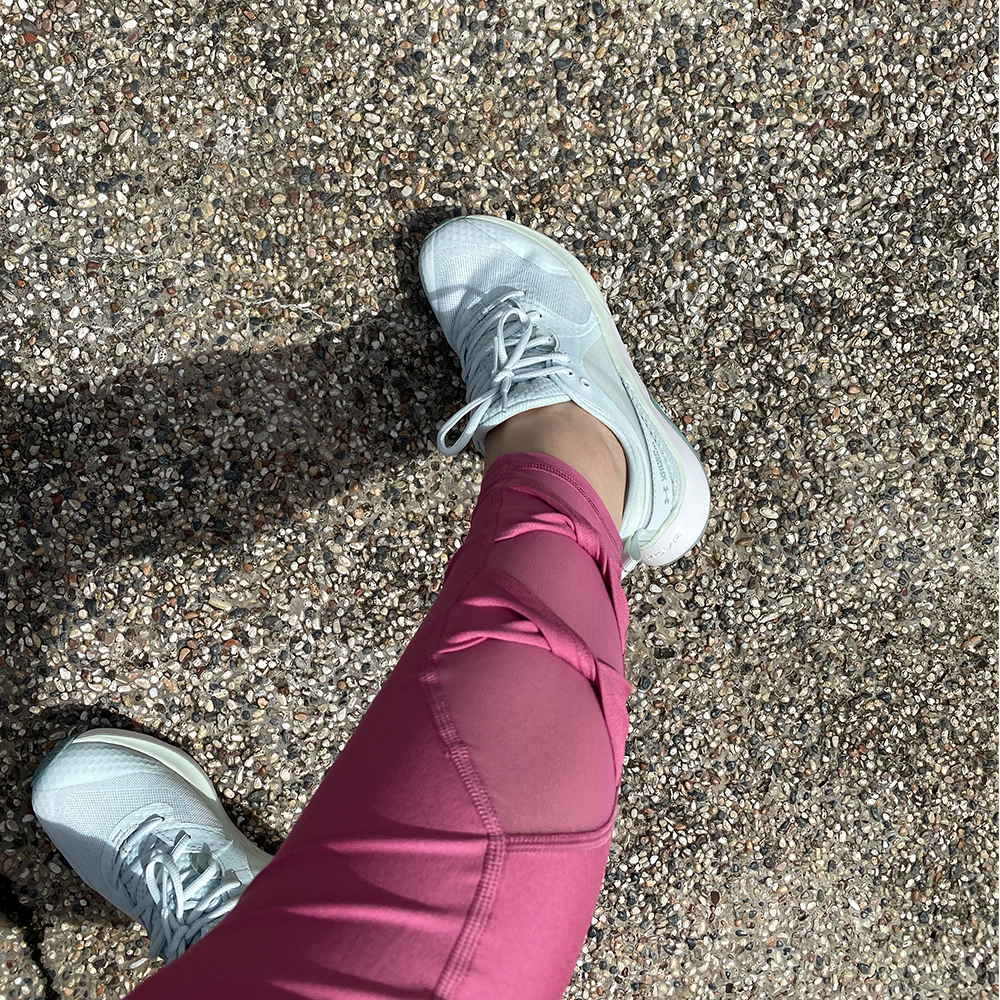 The training shoes were designed to support a range of movements including agile movements such as jumping, braking, quick direction changes, and so on. Because it is built specifically for the female foot with a breathable engineered mesh upper and support, I felt confident in my movements. It is lightweight and comfortable yet offered great cushioning and grip so I can really maximise my movements. 
Overall, Under Armour's new collection has been a great 'starter kit' to help me start my fitness journey on the right track. Not only does it provide all the right support and comfort but most importantly, it also empowers me to feel confident in achieving my fitness goals. I simply feel good in them, which is the most an anxious and occasionally insecure exercise newbie like me could ask for. 
To shop the collection and power your way through your fitness journey like me, head here. 
For more health-related reads, head here.
| | |
| --- | --- |
| SHARE THE STORY | |
| Explore More | |