Beauty
#ChallengeAccepted: Wearing Under Armour's new workout gear for 12 hours
#TheOnlyWayIsThrough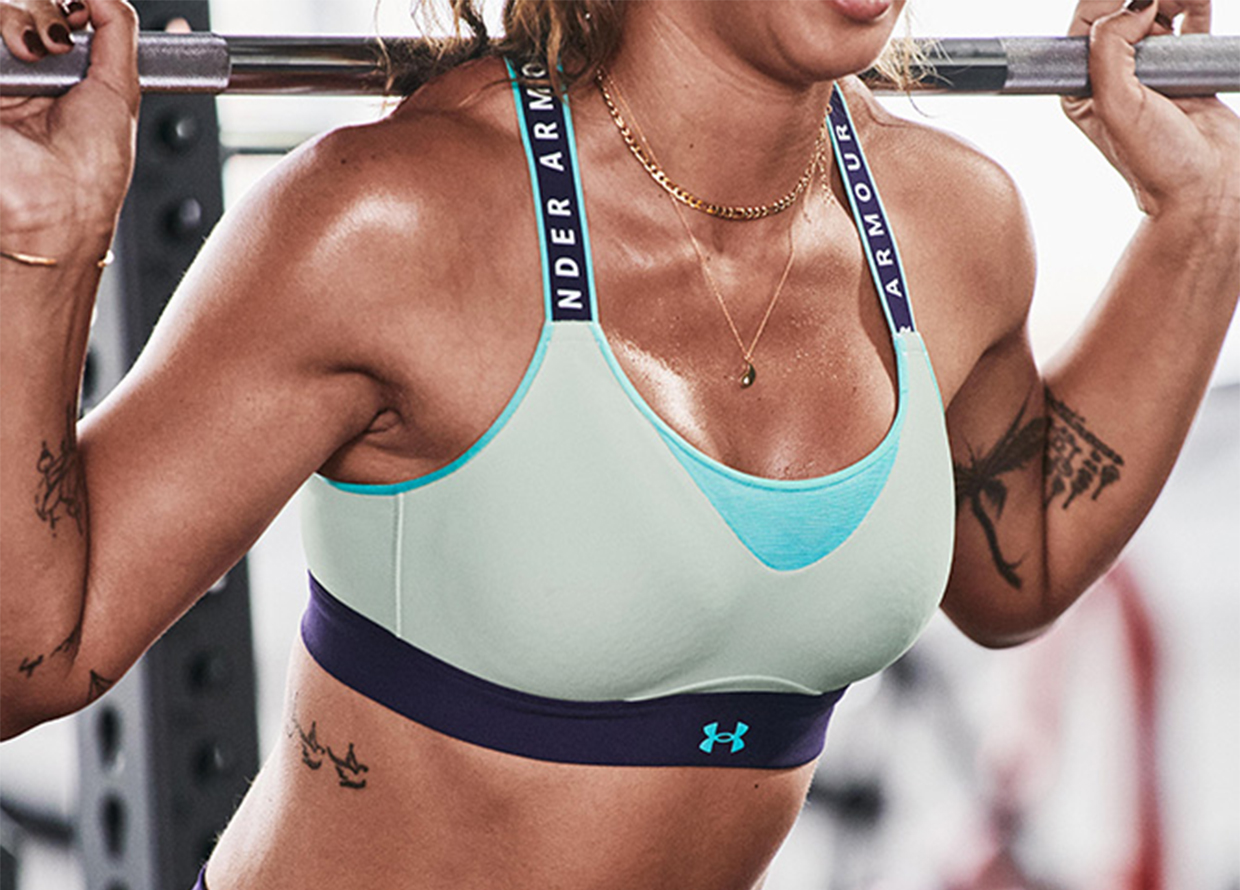 I don't know about you, but ever since lockdowns happened, I've put good use to my workout clothes—even when I'm not working out. (Before you judge me, consider how much less ironing it meant for me during those WFH days. #thestruggleisreal) It has made me realise that not every sports bra, leggings, top and bottom is optimised for women. Some materials offer great breathability but aren't as sweat- or odour-friendly. Some provide good support at the risk of straps digging into your skin at the end of the workout session. The perfect balance of "just nice" is hard to find.
So, when Under Armour sent their new UA Women Infinity sports bra and Meridian leggings with the promise of designing it "from the science of female form", it was an excellent chance to test its truth. The new collections are released as a tribute to women's strength and empowerment, an intention and piece of action to support women in their journeys to break boundaries and limits.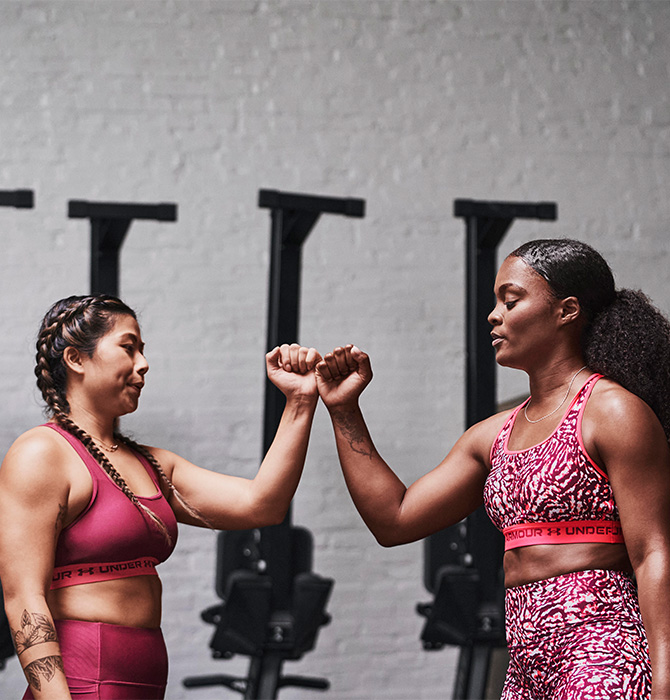 It's not expected to wear training gear for a full day, but what better way to test its comfort, wearability, and, to put it bluntly, whether it would make us smell after all that sweat. Not forgetting sweat stains too! We've all been there. So, here's how the 12 hours went.
8.00AM
Starting the day with some light chores (feeding the cats, the plants and myself), I'm decked in the UA Women Infinity sports bra and Meridian leggings. Comfort level: 10, with ten being the highest. While they're both in the new and bright colourways when I usually prefer to wear all-black for my workout clothes, they give me an "I can do anything today!" energy. Also, I liked how thin the leggings are that it doesn't constrict my movement and don't feel hot and stuffy.
9.30AM
Time for a quick workout to really put these upgraded performance wear to the test. I put on one of the Apple Fitness+ HIIT workouts to follow since it has all the works: horribly satisfying muscle burn with squat holds and planks, exhilarating star jumps, hateful burpees, everything that involves your whole body. Here is where I appreciate the UA Infinity Bra. Where jumping exercises while wearing some sports bra would often make those boobies "jump" along and disrupt my pace due to that discomfort and consciousness, the UA Infinity Bra kept them in check. It doesn't "flatten" them either, mind you.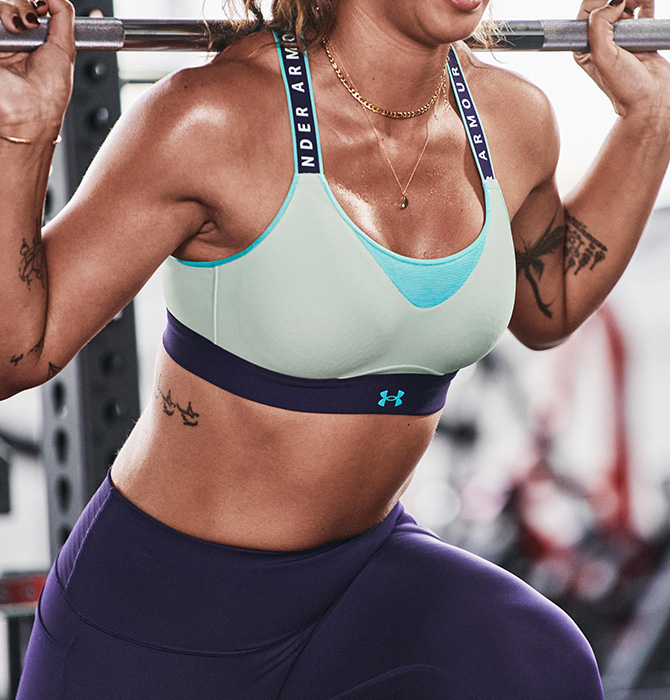 Unlike most sports bras with padding slipped into the tiny pockets—and gets bent into weird shapes after throwing them into the washing machine—the UA Infinity Bra injected a liquid foam padding in a figure-eight pattern for a better aerodynamic fit. Fun fact: Breasts move in this infinity shape during jumping and running. Hence the reason the sports bra feels more supportive during my workout than others.
After all, I'm told that the design was handled by a breast health expert, Dr Joanna Scurr, and UK's Portsmouth University. Their goal was to design a perfectly fitting bra that syncs with women's bodies, complementing our natural movement versus acting against it. In addition, the bra features flexible cups to help offset impacts and naturally mould the female body.
As for the Meridian leggings, don't let the thinness and soft feel fool you as it did for me. I'll admit that my first impression upon unboxing the items was how thin the leggings were. "Would this tear?" was my initial dilemma. To my surprise, it answered with a resounding no during my workout. It felt like second skin, delivering every stretch following my movement without riding up in awkward places. I didn't need to pause in between jumps to pull down the bottom of my leggings. Even more interesting was that this "specially-engineered fabric" has top-notch sweat-wicking abilities. By the end of my one-hour workout, the leggings weren't harbouring extra sweat in the areas between my thighs. I get that sometimes with certain leggings, and it's an icky feeling post-workout.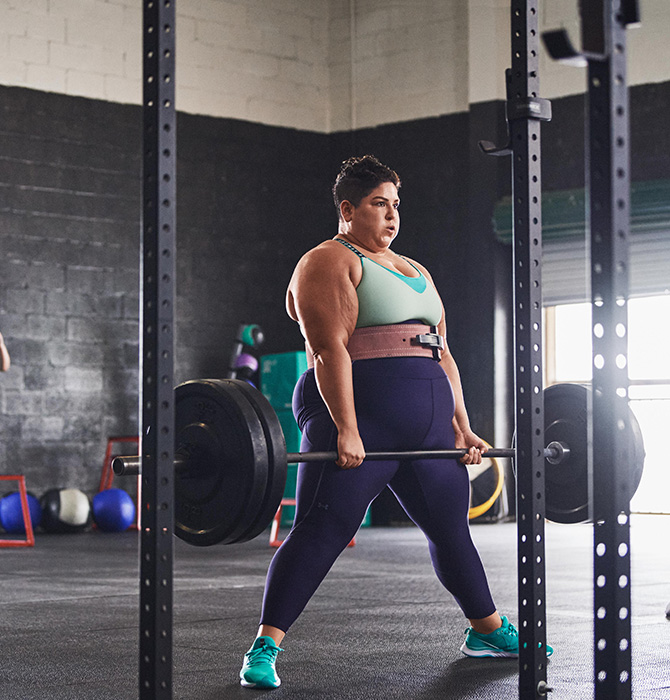 10.45AM
I towel down, and surprisingly, both the UA Infinity Bra and Meridian leggings remain comfy. The leggings were relatively dry already, so I decided to cool down a little more and prepare for an early lunch.
12.00PM
I know it's always best to shower post-workout, but hey, it's a challenge, and I cheated a little by wiping down my arms and neck area. I'll have you know that there isn't any of that sweat stench from the workout gear, which is a relief because I would fail the challenge and head straight for the shower, and the clothes would be in the washing machine.
3.00PM
No smell, no problem. What I would say, however, is that the sports bra doesn't hurt my breasts despite wearing it for this many hours. I love the liquid foam padding—it's soft but gives firm support, one that's even better than my everyday bra.
8.00PM
There were no other strenuous activities since 3pm, except for more gardening and chores around the house (#adulting). And both the UA Infinity Bra and Meridian leggings held up well. The final test: removing them. When you're at home, you can do all sorts of aerobic poses to pull off those leggings and sports bra. It's not that fun when you're in a small gym shower room. The leggings were a bit of a stretch since the length was a little longer than usual (which explains how it stays put around the ankles). The sports bra was the easiest since it was just unhooking the clasp at the back. Its material didn't stick to the skin and came off easily, like removing a padded breastplate. I'm relieved to finally take a shower though.
Overall, the UA Infinity Bra was the most impressive of the two, and I can't sing enough praise for the liquid foam padding. When you're working out and wanting to give your best fight, it can be frustrating to adjust the little things, whether it's the cups or the straps. The next step, perhaps, is to allow an even wider range of sizes to match the different bust sizes out there. Under Armour's new collections allow us to focus on just doing our best. #TheOnlyWayIsThrough, after all.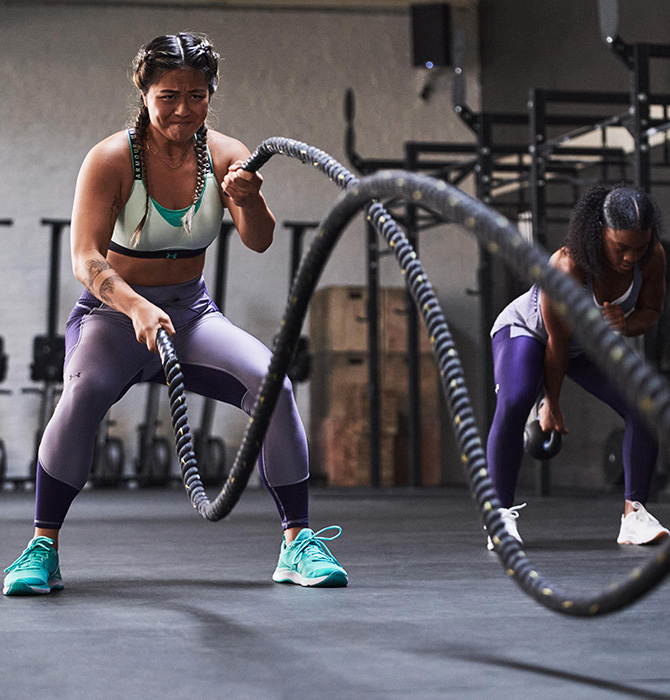 The new Infinity and Meridian collections are available at all Under Armour Brand Houses and www.underarmour.com.my/en-my/.
| | |
| --- | --- |
| SHARE THE STORY | |
| Explore More | |