TikTok has kept us entertained, informed, stylish and inspired while we were stuck at home. It's not an exaggeration to say the app has been life-changing. But this change: it can be good or not so great, to put it mildly.
One of TikTok's most toxic aspects is weight stigma and downright dangerous dieting "advice". Sometimes, it's hidden in the guise of seemingly harmless trends such as "What I Eat In A Day"—which is not very much at all, depending on who you're watching or following. It's also extremely problematic when the message gets interpreted as "What You Should Eat In A Day".
To its credit, TikTok is committing to promoting healthier eating habits and body positivity. It's tightening restrictions on weight loss ads, and users are no longer able to search for content tagged with harmful terms such as "proana" (short for "pro-anorexia").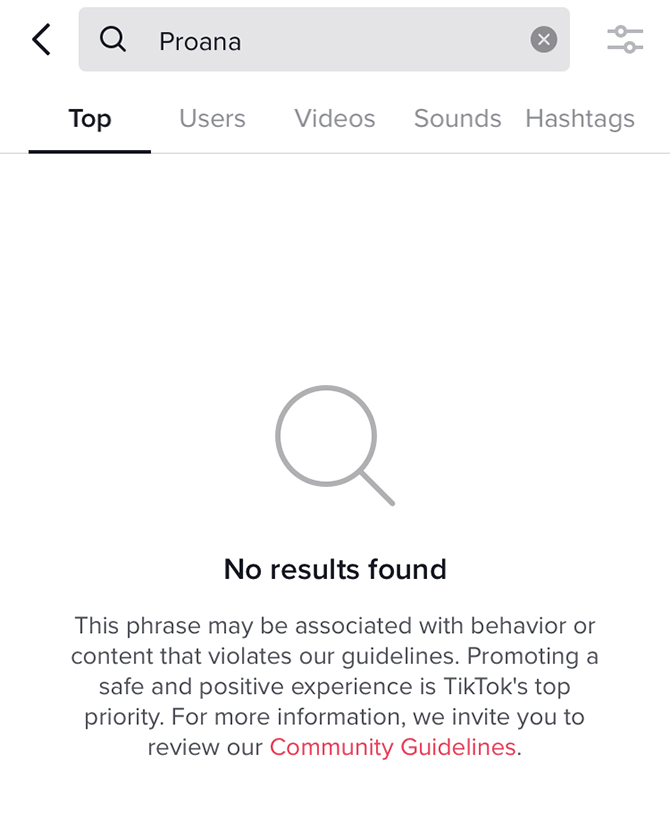 In this spirit of inclusivity and empowerment, we're highlighting body positive TikToker influencers using their platform to smash stereotypes and encourage healthier self-talk.
Here's who to follow for your daily dose of body positive and self-love affirmations:
Brittani Lancaster
Brittani Lancaster does "What I Eat In A Day" right—making it clear it's what she eats, based on what her body wants and needs, as someone recovering from two eating disorders. The bubbly #bodypositive advocate also just comes across as so friendly, fun and genuine in her videos: With or without makeup, and in sweatshirts or pretty dresses. BFF material!
Nabela Noor
Self-care is the foundation of Nabela Noor's confidence—and the message she advocates in her aesthetically pleasing videos. You'll also appreciate Noor's soothing voice on especially trying days, which she uses to remind followers to find "pockets of peace" by letting go of impossible standards and expectations.
Sarah Todd Hammer
Ableist phrases! ##learnontiktok ##disability ##edutok ##fyp
♬ original sound – sarahtoddhammer
In 2010, Sarah Todd had just finished a ballet class when she suddenly experienced paralysis in both her arms and hands. She would later be diagnosed with acute flaccid myelitis. The 19-year-old uses her account to spark conversations about disability, and to show the world that the disabled can be happy and have a full life.
Dexter Mayfield
Day 2 doin my dance! PS: TYSM ##arianagrande for the insta repost!!! ##rainonme ##ladygaga
♬ Rain On Me – Lady Gaga & Ariana Grande
Dexter Mayfield wears many (metaphorical) hats. The LGBTQIA+ icon is a passionate dancer, runway model and also the voice of plus-sized men, a group woefully underrepresented in the fashion industry. Mayfield's zest for life sends home the message that happiness comes from being your true self—no matter what that may (or may not) look like.
Victoria Garrick
Tag an athlete who needs to watch this! ##bodypositive ##bodypositivity ##bodyimage ##fitness ##athlete ##femaleathlete ##workoutathome ##workout
♬ Lose Control – Meduza & Becky Hill & Goodboys
Body image issues can affect anyone, regardless of weight or size. Victoria Garrick is a former professional volleyball player who struggled with an eating disorder. She's not afraid to tackle toxic diet culture with humour and empathy—drawing on her own experience of mending her relationship with food and her body. She also keeps it real with reminders that even athletes (who are great at their sport) may have stomach fat, cellulite and stretch marks.
Huntington Parsons
I love this trend##fyp ##plussize ##loveyourself ##beconfident ##MyRoutine ##foryou
How does anyone ooze so much confidence on TikTok when they know everyone's watching? Huntington Parsons will sum it up in five words: "Self love is true happiness." The dance enthusiast radiates joy while busting out her sassy moves. But she also admits that getting to where she is now has been a gradual journey of healing and confidence-building. So you know she legit gets how tough it can be.
Florence Simpson
Always know your worth & never stop chasing your dreams ##Iam ##chaseyourdreams MUSICAD
♬ I Am (feat. Flo Milli) – Yung Baby Tate
Being relatable is one reason why Flo Simpson has amassed such a huge TikTok following. She chronicles her weight loss journey without judgement and pressure, staying true to her motto of "no scales and no worries". The focus of her videos are about feeling good whether it's through wholesome food, fashion, beauty or inner confidence.
Denise Mercedes
1 year ago today @mariacastellanos_ri and I started this series and it's been so great inspiring so many of you ! All looks from @asos ##stylenotsize
Denise Mercedes and her best friend Maria Castellano are the founders of #StyleNotSize, a movement on TikTok celebrating body positivity. Through their signature side-by-side videos, they showcase the same outfit on two different body types: proving that fashion, when styled right, looks good on anyone regardless of shape or clothes size.
Kendra Austin
HEALTH IS POSSIBLE AT ANY SIZE AND RESPECT HAS NO WEIGHT LIMIT! ##FitCheck ##ChemicalHearts ##fyp ##bodypositivity ##fitness ##plussize ##fit
♬ original sound – Christian Haynes
Curve model Kendra Austin knows her worth and ain't shy to say "thanks, but no thanks" to anyone who thinks otherwise. What a queen! She proves it too, such as debunking the myth that "big people" aren't healthy or fit. Her take-no-s*t vibe doesn't just command respect, it's contagious!
For more TikTok must-knows and accounts to follow, click here.
| | |
| --- | --- |
| SHARE THE STORY | |
| Explore More | |