Technology
Review: Why the Jabra Elite 4 Active is great for those who love different types of workouts
Active lifestyle companion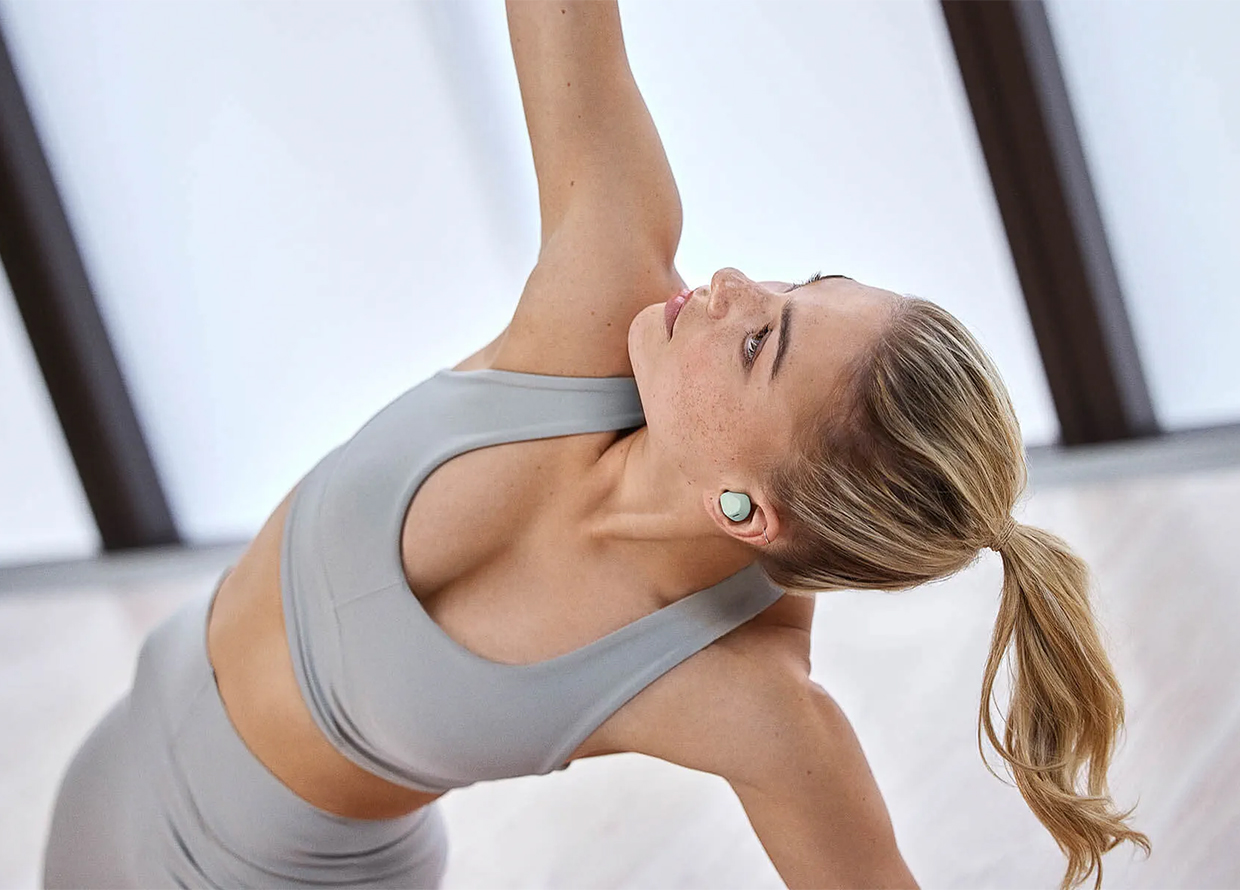 As someone who has a soundtrack for every moment in life, I'm always more focused and motivated when music accompanies my workouts. That said, it's annoying to have to push in my wireless earbuds every now and then—not just to make sure they don't fall out, but also to enjoy the best listening experience. Now, with the Jabra Elite 4 Active true wireless earbuds as my workout companion, my sweat sessions come with fewer anxieties and distractions.
This is because Jabra's recent addition to the Elite range is designed with a unique, secure fit that stays in during vigorous activities. The earbuds did not fall out during yoga (no headstands, however, as I've not mastered them), on my weekend jogs, and while I was practising K-pop dance moves (NCT Dream's 'Beatbox' definitely ranks up there in terms of intensity).
Great for active lifestyles
For those like me, who break into a sweat doing just light stretches, you'll also be thrilled to know that the Elite 4 Active is IP57-rated for water and sweat-proof durability. While I wouldn't swim with them, they'll hold up fine with the copious amounts of moisture shed during a heated workout—or if you get splashed while lounging by the beach or pool. For added peace of mind, dust and water issues are covered by a two-year warranty.
Knowing how most of us squeeze in our workouts between work and other commitments, I'd also recommend these earbuds for their athleisure design. The minimalist, wing-free shape makes them unintrusive and comfortable to wear beyond hour-long fitness sessions. They're pretty stylish too and come in three colours—Navy, Black and Mint—that go with most outfits, so you don't have to get a separate pair of earbuds for work and play.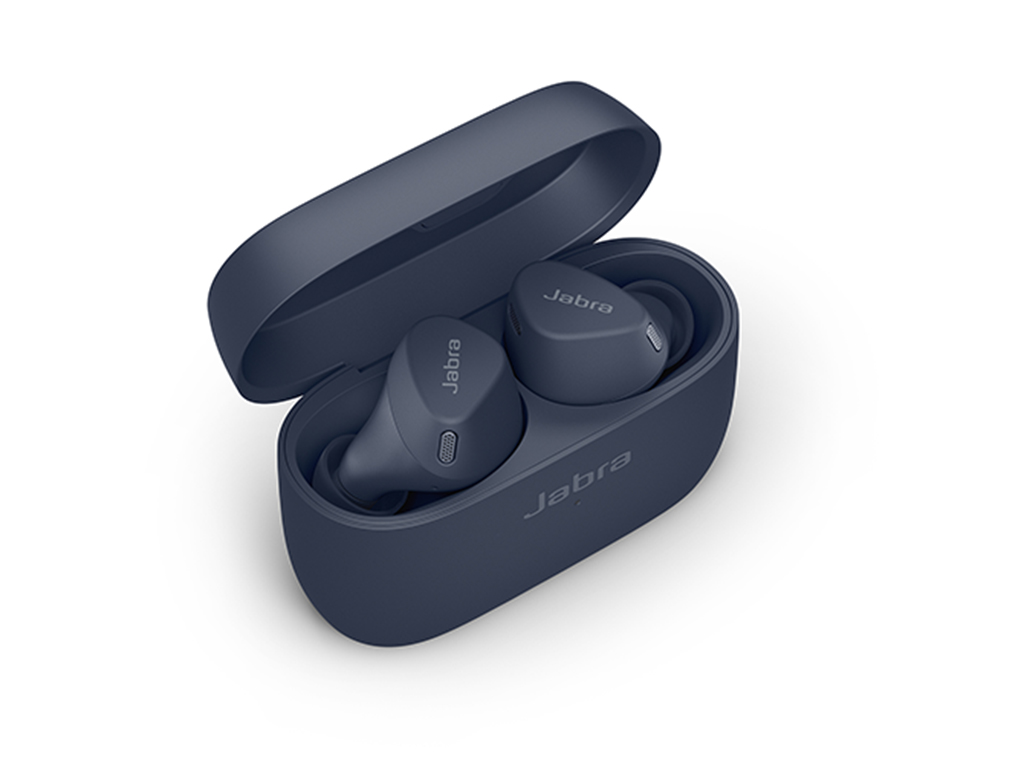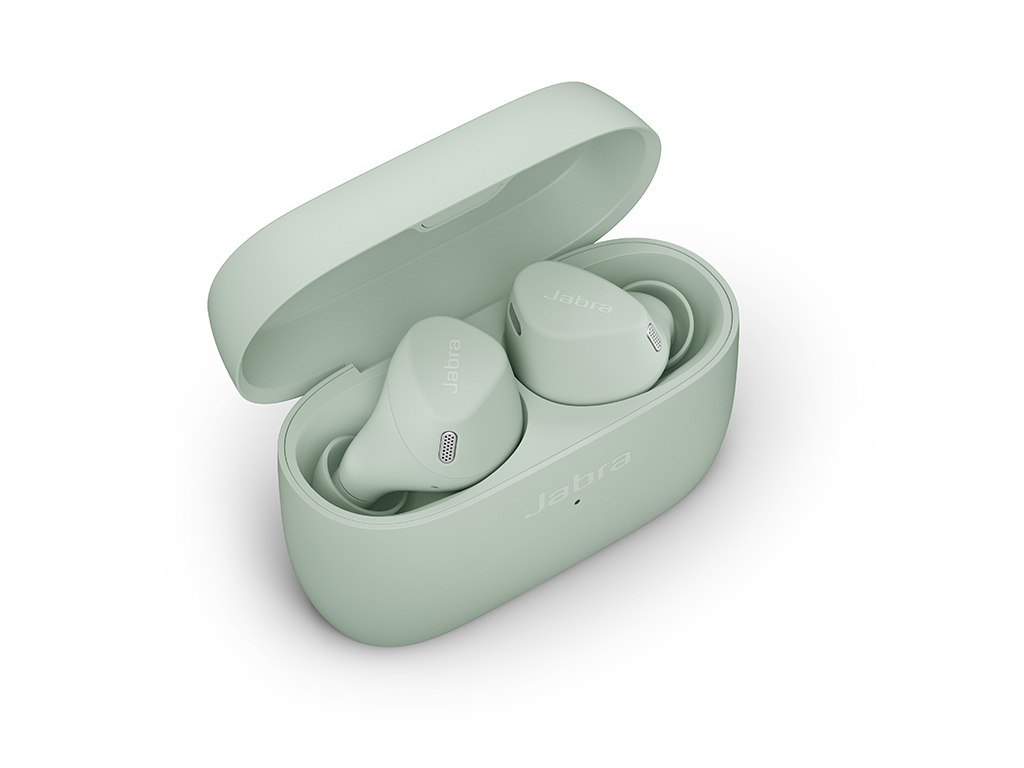 Small on size, big on power
The secure yet lightweight fit aside, Jabra's Elite 4 Active actually does deliver in terms of audio and connectivity. Unique for earbuds priced below RM600, they come with Alexa Built-in and Spotify Tap playback via the Jabra Sound+ app. I really enjoy the convenience of being able to play, pause, skip and adjust the volume of the songs on my Spotify playlists by just tapping the right earbud one, two or three times without having to pull out my phone.
These can be reconfigured via the app, which is also the go-to for enabling Active Noise Cancellation (ANC) and HearThrough technology (more on these later), customizing music profiles, choosing a voice assistant, checking the earbuds' battery, and registering the device's warranty.
Unfortunately, I wasn't able to fully make use of the Google Fast Pair connectivity as I'm a long-time iPhone and MacBook Air user. However, to test out this feature, I borrowed an Android mobile phone and sure enough, the Elite 4 Active paired instantly (and easily) with it.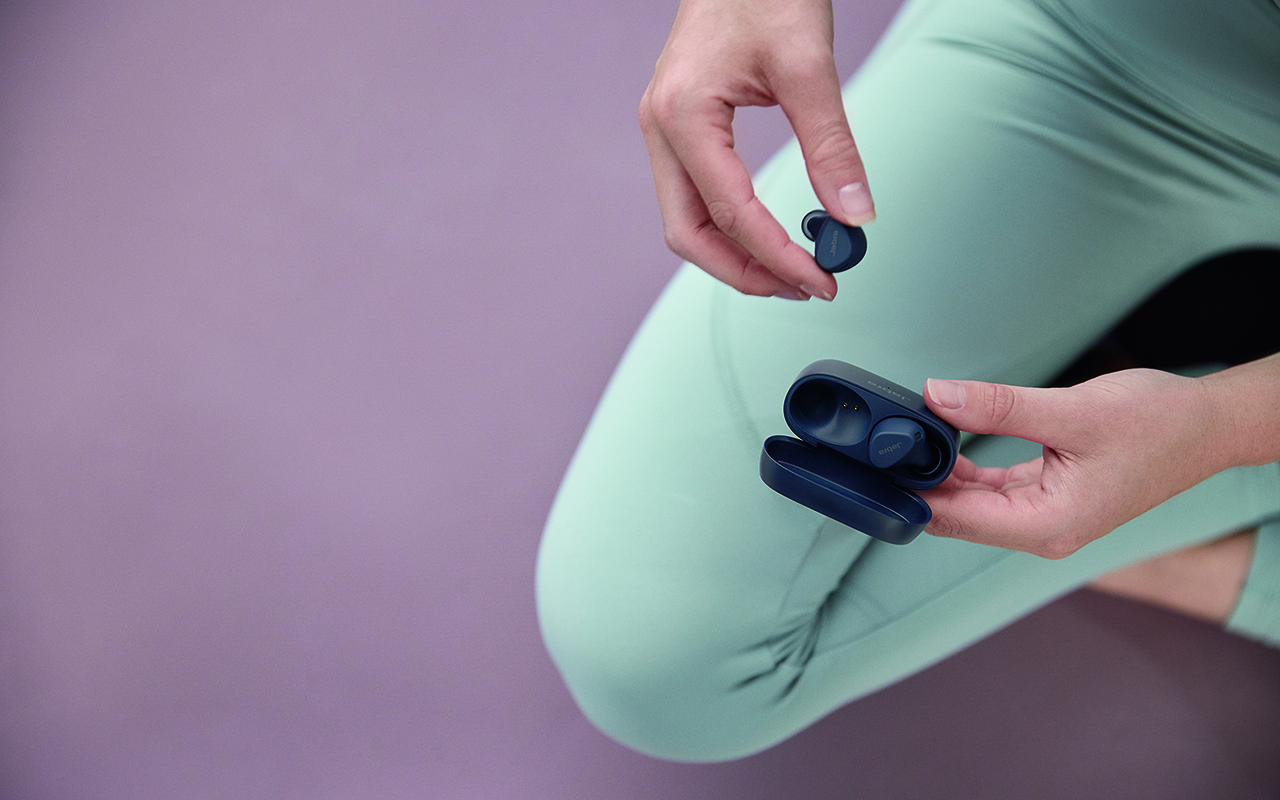 Personal sound bubble
With most of my fitness activities taking place indoors, either at a studio or at home, a feature I turn on very often is ANC. Enabling it via a tap of a button blocks out background sounds such as doors closing, a too-loud aircon and people chattering away. This lets me be in a "sound bubble" that's handy for when I need to get into the zone and stay there, which is why I turn on ANC too when I need to focus on completing an article, as well as to relax and immerse myself in a song's vibe.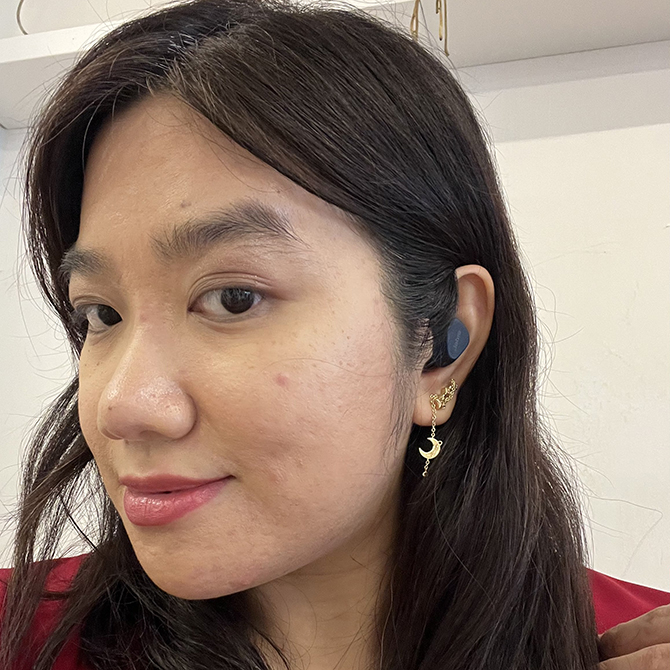 When to use HearThrough
There are times, however, when it's super important to be able to hear what's going on around me. For example, I definitely need to know when there's a car or bike behind me while jogging around my neighbourhood. Likewise, I wouldn't want to keep a food delivery person waiting because I couldn't hear the doorbell. This is when I tap the button to activate HearThrough, which uses the built-in microphones to pick up surrounding sounds and play them in the earbuds. It's a sweet alternative to not being able to play any music—or an audiobook—when I need to stay semi-alert.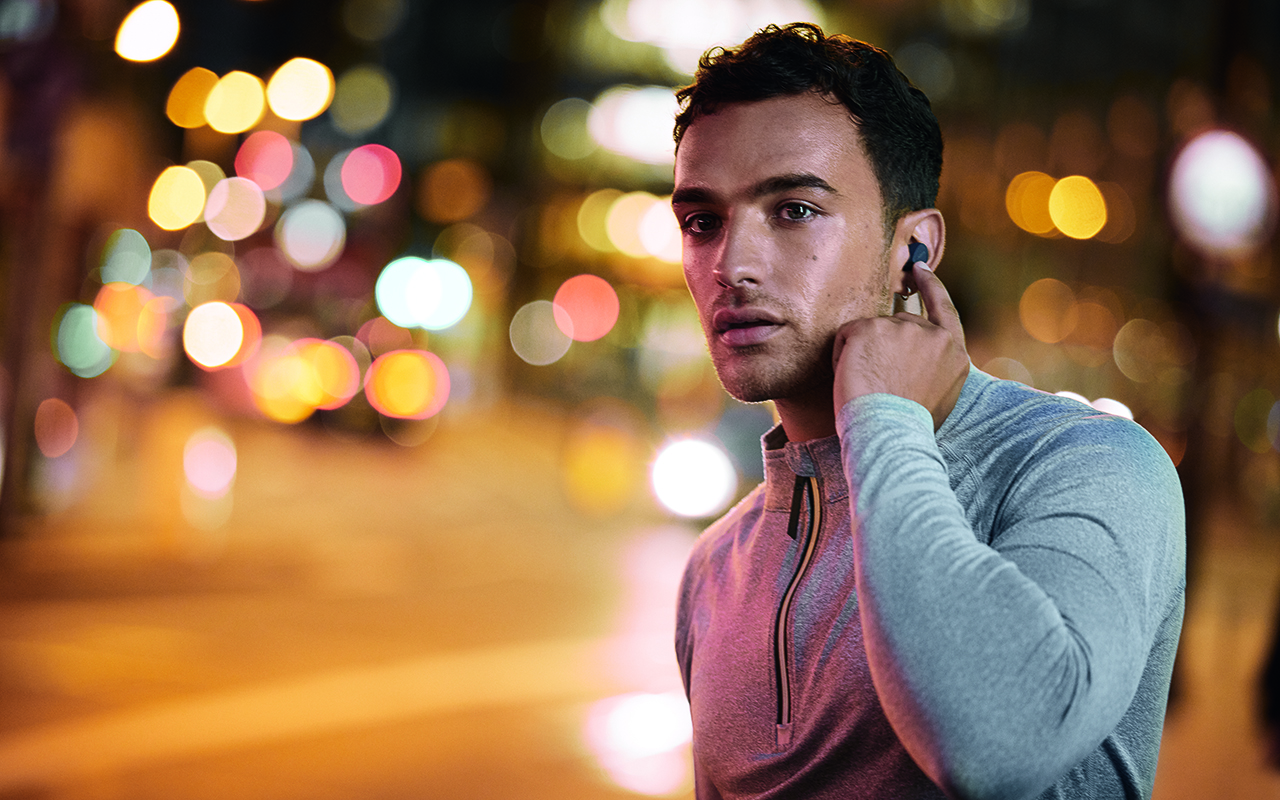 Clear calls in noisy places
Speaking of this, I keep the earbuds in when I'm expecting a call. The four built-in microphones are protected by a special mesh covering for added wind noise protection, so my voice is clear and audible while I'm walking. As I live next to a busy highway, this also lets me answer calls at home with the door and windows open.
Customizable sound
It goes without saying that the same sound settings wouldn't optimise both a lo-fi yoga track and a heart-pumping K-pop tune. Being able to boost the bass or turn up the treble via the equalizer in the Jabra Sound+ app meant I could get the best sound experience for each workout and music genre.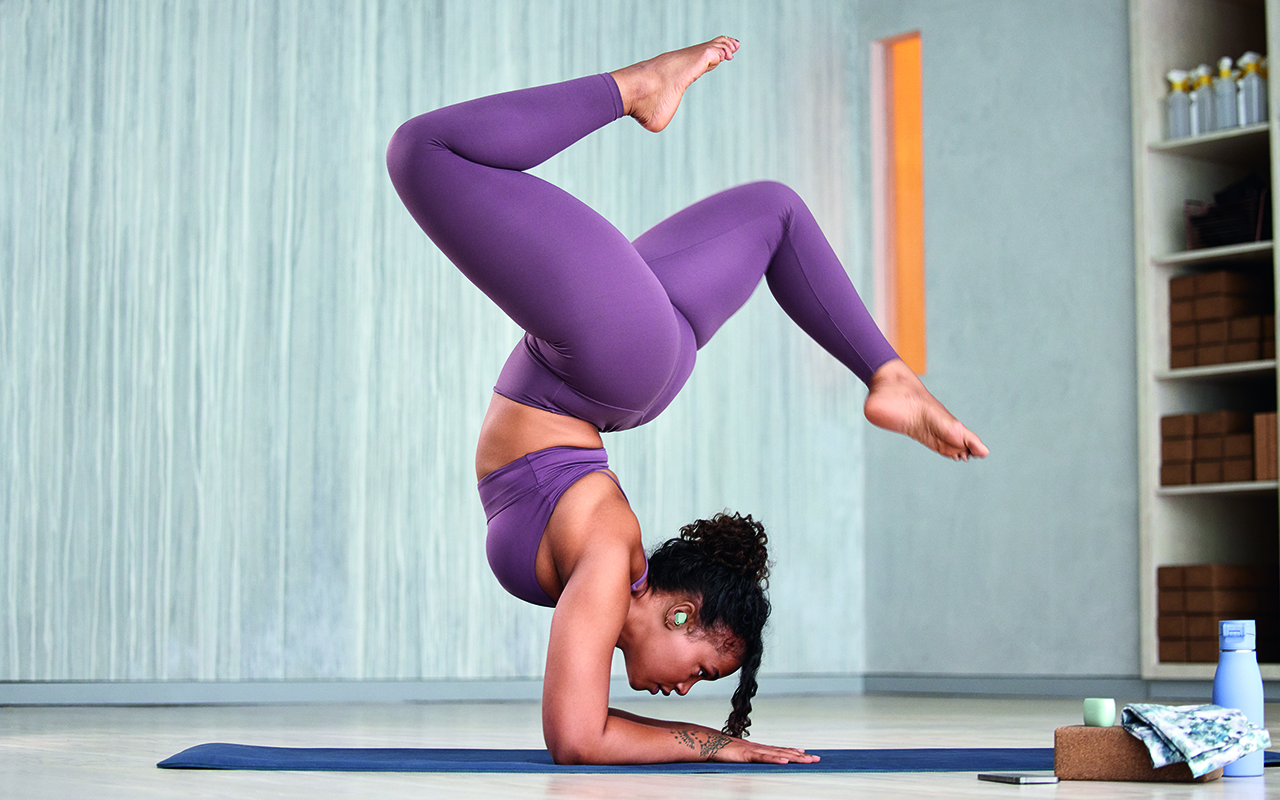 Charged up
The Elite 4 Active delivers up to seven hours of continuous playback. By keeping the buds In the case, I got close to 28 hours of use from them. When they wre completely drained and I'd forgot to charge them, I was pelasantly surprised to get a full hour of playback in just 10 minutes of charging. It's great for those with busy schedules and many gadgets to manage! To extend the battery, either bud can be used independently with mono mode, but I personally prefer using both buds.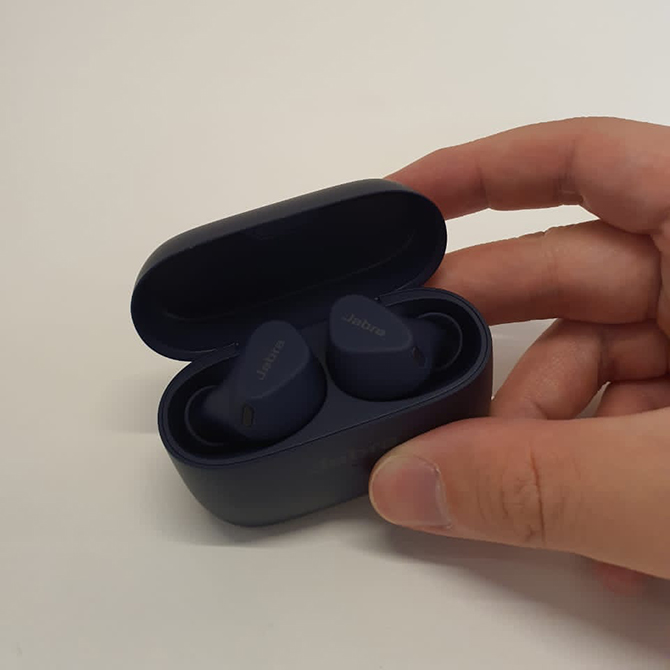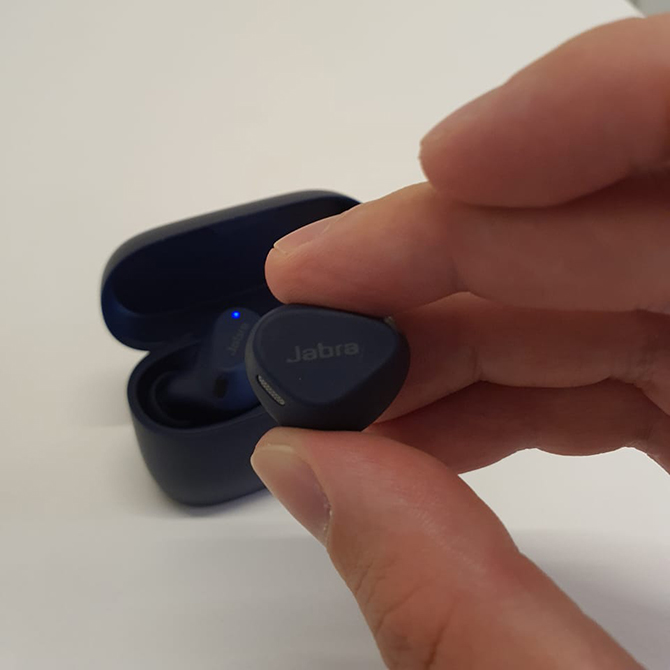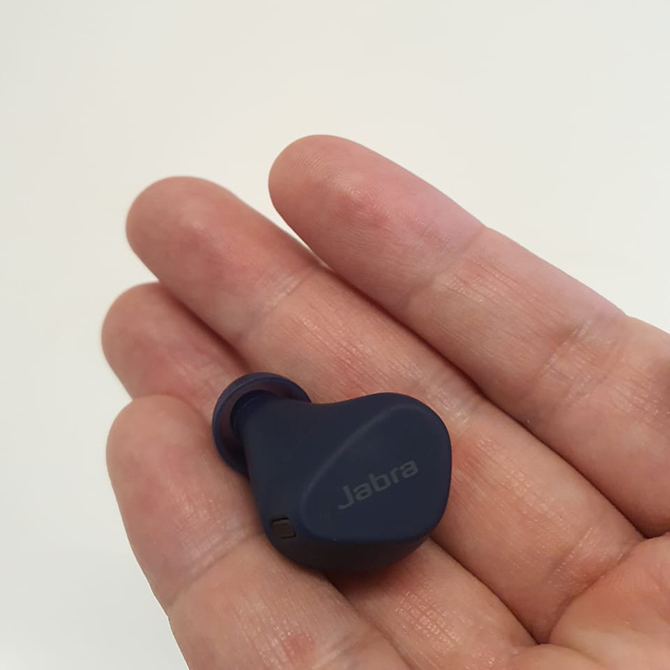 To sum it up, these earbuds are suitable for different workouts, indoors and out. It's also versatile enough to double up as your everyday earbuds.
Priced at RM579, the Elite 4 Active is available at selected retailers and at Jabra's official e-stores on Shopee and Lazada. Visit this website for more information.
| | |
| --- | --- |
| SHARE THE STORY | |
| Explore More | |