A recent study by the UK Office of National Statistics found that the true key to happiness is a steady marriage, ranking only below good health. According to the research, life satisfaction for married people is 9.9 per cent higher than widows and widowers, and 8.8 per cent higher than the divorced or separated ones. When people feel secure and loved, they tend to feel way better about life. Generally, the foundation of reliable love is based on the promise that someone will stick around regardless of what happens. "Love is all that I can give to you, love is more than just a game for two". Yes, that's Nat King Cole and isn't love just wonderful?
From a Utopian perspective, love and marriage goes hand in hand, and the zeitgeist of 2019 has seen a change in attitudes when it comes to the elements of marriage. And so, when it comes to planning a wedding, ranging from wedding venues/destinations to themes, we are now officially living in a diaspora of creativity and manifestation—and that's simply wonderful!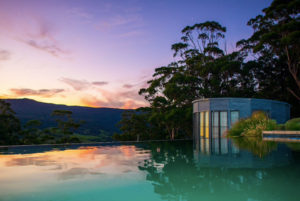 If you're planning to tie the knot soon but prefer to hold your ceremony somewhere unique, then keep on reading as you're in luck. Airbnb has curated a list of special homes in Malaysia, Bali, Phuket, and Australia, that are superb as wedding venues. If you're a bride- or groom-to-be, Airbnb has got you covered with these trending spots. Ring the bell, a wedding is coming through.
1. The Eden at Robertson KL, Malaysia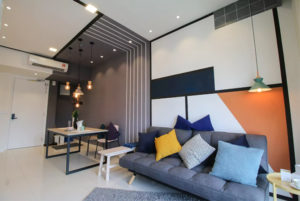 Price: RM93 per night
The Eden is located right in the heart of Kuala Lumpur and it's perfect for lovebirds that prefer a vibrant metropolis while keeping quite a humble guestlist. A city destination wedding is ideal for friends and families too as there will be things to do for everyone. This listing even has a swimming pool, a gym, and an impeccable view of the KL Tower.
For more information, click here.
READ MORE: If you're into Wes Anderson's work, this Airbnb home will interest you
2. Modernist apartment in Melbourne, Australia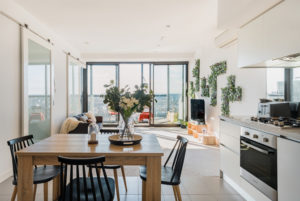 Price: RM199 per night
Picture perfect memories? Checked. Glorious city skyline? Checked. Let's just say that you're on the right track to the wedding of your dreams as you revel in Melbourne's city skyline. In this minimalist apartment, you can soak in the sunlit balcony with your husband or wife-to-be. What makes this Airbnb home excellent? The floor-to-ceiling windows, the open-floor plan design, and the creative wall art. As a wedding venue, the apartment is sleek and spectacular.
For more information, click here.
READ MORE: Check out other romantic getaway destinations in Southeast Asia
3. Villa Sanglung, Bali, Indonesia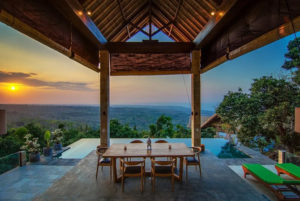 Price: RM705 per night
Bali has alway been known as the perfect vacation destination but do you know that the island has also risen in favourability as a wedding spot? While it might be difficult to choose from the many amazing options in Bali, Villa Sanglung has been singled out as one of the best. Apart from seclusion, this oasis also offers a splendid, low-key spot to tie the knot. Furthemore, look forward to the private pool villa's 180º views of the sea and nature. Don't miss out on the sunset from your own private pool! Wedding goals? Without a doubt.
For more information, click here.
READ MORE: Have you been on a hot air balloon? You can while you're in Bali
4. Tamarama Paradise, Sydney, Australia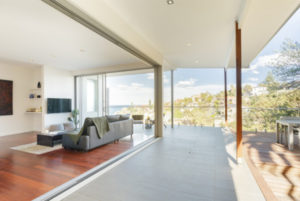 Price: RM506 per night
If you are searching for a slice of paradise, head over to the birth nation of an Avenger (Chris Hemsworth, that is). Situated on the cliffs, Tamarama Paradise is suitable for newlyweds-to-be who love the sun and fresh sea breeze. Located in close proximity to the famous Bondi beach, but still a sanctuary away from the hustle of the city, fill your wedding with peace and serenity, and ride the waves of love!
For more information, click here.
READ MORE: How much do you know about Tasmania? Find out more!
5. Heritage Listed C1886 End Terrace, Sydney, Australia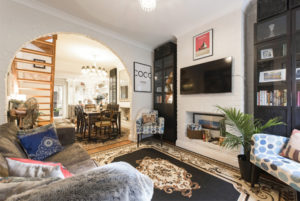 Price: RM662 per night
If you're the kind of couple who prefer to celebrate love by immersing in culture, this Australian home definitely has that covered for you. This period house, with a history beginning from 1886, is a heritage-listed property. Situated within private gated mews, you will enjoy tranquility as you spend precious time with your significant other and loved ones. Let your love be part of the house's long history, and like the listing, your relationship will withstand the test of time. S-w-e-e-t!
For more information, click here.
READ MORE: Find out how the Notre-Dame could look like in a few years
6. Breathtaking Home with an Enchanting Garden and Roof Terrace, Phuket, Thailand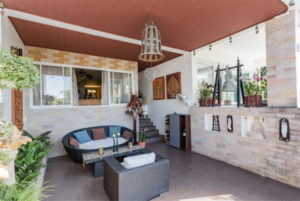 Price: RM436 per night
Where can you enjoy views of both the Andaman Sea and Patong City? From the roof terrace of this stunning home in Phuket. Rebel Wilson might have pronounced it a little too provocatively in The Hustle, but there is nothing inciting about this home. Immerse in the traditional Thai design elements and artworks while you, your partner and loved ones take in the lush greenery that surrounds you. Tie the knot here and absorb ambiance of the highest quality.
For more information, click here.
READ MORE: Don't know where to go? Let your zodiac animal decide for you
7. Hinterland Villa, Gold Coast, Australia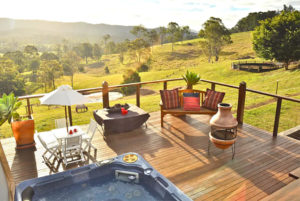 Price: RM766 per night
According to Airbnb, there is a rising trend of travellers choosing sites that are located out of town in order to be truly disconnected. If you're a couple seeking for escapism, look no further than Gold Coast's Hinterland Villa. If you're wondering, hinterland is defined as a part of a country located far from urban areas. This luxury villa is perfect for a large group with its 10 acres of land space. Combined with a 25-metre lap pool and a hot outdoor spa, everyone can join in the celebration with an abundance of space and activities to do together. If that isn't inviting, what is?
For more information, click here.
READ MORE: Check out these hidden gems in Brisbane while you're there
8. Hideout Eco Bamboo House, Bali, Indonesia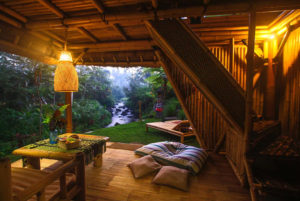 Price: RM678 per night
What shouts escapism more than staying in a home hidden in the mountains of the Gunung Agung volcano? This eco stay is ideal for the adventurous couple. Celebrate love with the rusticness and authencity of the Balinese village life. Experience solitude and privacy while immersing in the beautiful nature around the home. Want to take the perfect wedding photos? The river surrounding the land is your backdrop. Tying the knot here would be epic, wouldn't it?
For more information, click here.
READ MORE: These are travel destinations to get a peace of mind
9. Mountain View Lodge, Queensland, Australia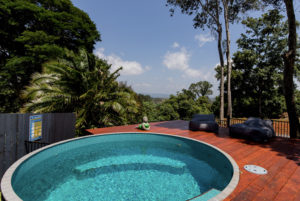 Price: RM260 per night
Majestic mountain views? Yes! Cascading waterfalls and bubbling hot springs? Yes, and yes! If you're a couple seeking a matrimony that's action-packed, this lodge is ideal for you. Wake up to glorious views of the Buderim Mountain and take advantage of the epoch by taking in the style and comfort of the home. You don't even have to worry about panopticon as you will enjoy total privacy. With a good amount of things to do around the lodge, your matrimony is bound to be both marvelous and memorable.
For more information, click here.
READ MORE: If Australia is too far, check out this unique waterfall in Singapore
10. Eagle View Park, Foxground, Australia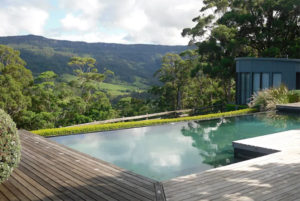 Price: RM925 per night
Looking for a home that's only for the both of you (aka an elopement)? There is no better matrimony spot than this Australian guest house. Stay elevated as you overlook commanding escarpments, rolling green pastures and magnificent ocean views. Let romance continue to blossom and grow while you watch the sunset together. The location is calm and tranquil, but you will be amongst chickens, cattles, bunnies, tortoises, and wombats. If you're a couple who loves animals, this farm-based guesthouse is the right place to seal your vows. Time to revel in this dichotomy between being on top of the world while Down Under. 
For more information, click here.
READ MORE: Check out this 7-day Western Australia itinerary
Cheers to the end of the party for one, and celebrate the bond of two with these unique Airbnb homes. Love conquers all, and here's to everlasting relationships.
| | |
| --- | --- |
| SHARE THE STORY | |
| Explore More | |