Tasmania, the island state of Australia, basks in isolation. What comes to mind when you think of Tasmania? Beaches galore? Checked. A summer destination? Yes. Better to visit during the day? Sure. However, the glory of Tasmania does not end there! Let's begin with the first imagery. While beaches usually come to mind when one pictures Tasmania, the island state also has rainforests, ancient caves, glacial lakes, and mountains. The island isn't just a summer destination either. In fact, it can be enjoyed all-year round. Think you have nothing to do during the night? There's the Southern Lights to check out. In spite of everything Tasmania is known for, there's actually a wide variety of unique activities you can do there.
READ MORE: Heading Down Under? Have a look at this Western Australia itinenary
1. Paddle with the Platypus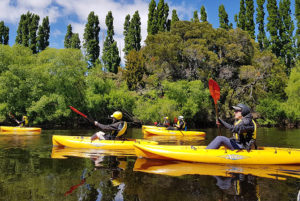 Yes, platypus like Perry from Phineas and Ferb. Catch these adorable creatures—and their duck-like webbed feet, beaver-like tail, and otter-like fur—in their natural environment via a paddling adventure! Don't have any kayaking experience? Not an issue! This is an adventure for family and friends that only requires zest and a love for nature. A different kind of scenery, you will go past growing fields and farmland through River Derwent.
READ MORE: If Tasmania is a no-go for now, here are alternative spots in KL to check out
2. Giant Tree Expeditions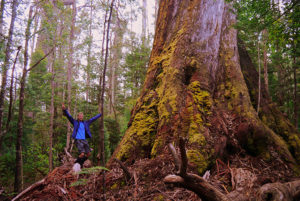 If you are interested in trees taller and bigger than Wun Wun from Game of Thrones, Tasmania is the perfect destination for you. Some of these trees are mind-blowingly taller than high-rise buildings! On this expedition, you will have the oppurtunity to touch some of the largest flowers and tallest trees in the world. Set in Southern Tasmania's ancient forests, you will love the Tasmanian nature's offerings. Just feel the wonderment while you stand amongst giants.
READ MORE: Learn how to make your own Game of Thrones cape with a rug
3. Overland Track Winter Trek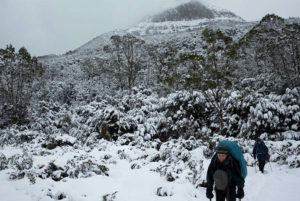 The myth that Tasmania is only a summer destination needs to be debunked. Head over to Cradle Mountain for an experience that's both ethereal and eye-opening. During the winter, the national park is transformed by nature's gentle dusting to a white wonderland. If you're looking for tranquility and serenity, the Overland Track is suitable for you. Don't be surprised if you stumble upon endemic flowers and local wildlife throughout your seven-day journey.
READ MORE: Prefer the heat? There's a new spa treatment in town
4. Dark Mofo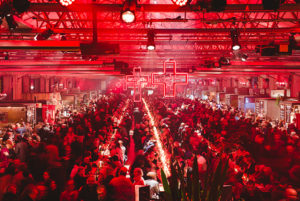 Head to Tasmania's Hobart from 7 – 23 June for a winter festival that will scintillate your senses. Hosted by the Museum of Old and New Art (MONA), Dark Mofo is a celebration of the dark where you can indulge in a wide variety of interesting activities, which includes food fairs, light and sound shows, as well as public art and live performances. In addition, prepare to be amazed by performances in iconic venues like the Odeon Theatre and Federation Concert Hall. The Dark Mofo is bound to be one of the best—if not the best—experiences of your life.
READ MORE: Complement your experience with great video-taking skills
5. Port Author Ghost Tour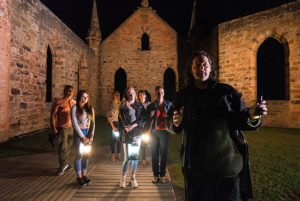 Everyone loves a little spook once in awhile. Some prefer Casper while others are into Annabelle. At Port Authur Historic Site, one of Australia's most well-preserved convict settlement, you will be transported into the afterlife dimension. Cross your heart and make sure you are truly ready to find out if the souls of the dead are still around. Put on your most comfortable shoes—in case you need to make a run for it—for an unforgetable walk through infamous buildings and ruins.  Even better, you will be walking around with a lit lantern. This experience, while lit, is bound to be frightening and baffling.
READ MORE: Not scary enough? These places definitely are!
6. Winter Stargazing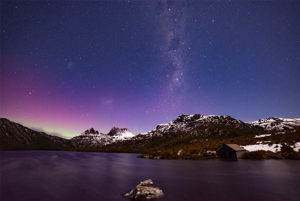 One of the best locations in the world to stargaze is Tasmania. With the amalgam of Tasmanian winter, dark nights away from city lights, and some of the world's cleanest air, you will surely witness more stars above than anywhere else. Embrace this natural wonder and take in the sight in any way you desire. You can lie on a picnic mat at a park, cosy up to a campfire on a beach, or position yourself on higher ground, such as a lodge at Cradle Mountain. There is no better place than Tasmania to enjoy such an ethereal experience. Stars—in their multitudes–are a sight to behold.
READ MORE: If Tasmania is not an option this year, check out other top stargazing locations
7. Tasmanian Whisky Trail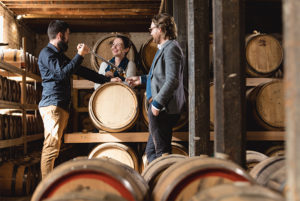 From 12 – 18 August 2019, be part of the Tasmanian Whisky Week, hosted by local distilleries, hotels, restaurants, and bars across the island. With essentially half of the country's distilleries located in Tasmania, it's no wonder it's considered the whisky capital of Australia. Keep yourself warm during winter by savouring some of the best whisky in the world. You'll also learn the traditional ways of crafting local whisky as well as have the opportunity to indulge in a couple of signature drinks. Get ready to be whisked off your feet—and for some—your head, too.
READ MORE: Buro's guide to drinking whisky
For more fan-Tassie-tic information, visit Discover Tasmania and Tourism Tasmania.
| | |
| --- | --- |
| SHARE THE STORY | |
| Explore More | |