Brisbane isn't exactly a location that comes to mind when people think of an Australian holiday. This might change your mind
Fun fact: Brisbane is also known as "Brisvegas". It's a term famously used by Barack Obama during the 2014 G20 Brisbane summit but originally a tongue-in-cheek nickname that mocked Brissie's lack of sophisticated nightlife and cultural scene back in the 90s. Sure, there are its Queensland neighbours Gold Coast and Sunshine Coast (where Australia Zoo is) which might be of interest but you would very rarely hear of anyone raving about Brisbane itself (unless you studied at UQ, Griffith, or similar)—until now.
As a Malaysian who recently relocated to Brisbane, the city has and continues to amaze me with its charm and character. It may not be as glitzy or attractive as Sydney or Melbourne but there are numerous hidden gems around town that are certainly worth the 8-hour flight. Other than popular areas like Southbank, Mt Coot-tha, Sunnybank, Fortitude Valley, and West End, here are nine suburbs I found particularly interesting:
1. ANNERLEY 
Aside from being home to Australia's first Taco Bell (any Mexican food lovers out there?), Annerley has recently seen a spike in coffee culture with more and more cafes sprouting up. Check out Ben Donoghue's Billykart Kitchen and Snag & Brown. It is also quickly becoming a hip and vibrant area, attracting young people who are seeking the convenience of inner city living minus the price tag. A rising hipster commune, Annerley is slowly stealing the limelight from the better known West End suburb.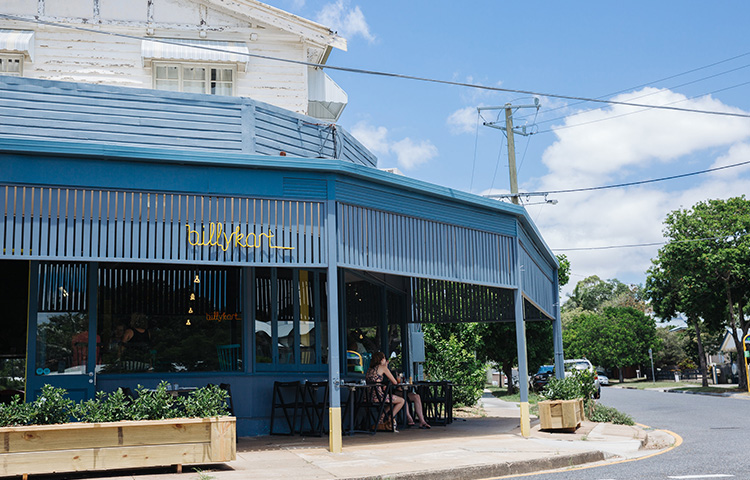 2. PADDINGTON
If you love quaint-looking shops and brunch spots, Paddington is the place to be. Old Queenslanders along Given and Latrobe Terraces are transformed into gastropubs, trendy cafes, and stores selling antiques, vintage clothing, and stylish homewares. Majorly picturesque, you'll be able to create heaps of memorable Instagram shots in this suburb. I found the Paddington Antique Centre particularly interesting. With more than 50 dealers operating from the premises, you can spend hours browsing through the extensive cache of jewellery, furniture, toys, war memorabilia, art, books, kitchenware, and fashion. It's like strolling through a museum except you have the option of buying the items you see.
3. FIG TREE POCKET
This is a quiet neighbourhood close to the city centre with no supermarket and just one cafe within the area. Thanks to its low noise pollution, Fig Tree Pocket is also home to the Lone Pine Koala Sanctuary. As no trip to Australia is complete without a visit to a zoo or similar, Lone Pine at Fig Tree Pocket is the most convenient location for cuddling koalas and feeding kangaroos.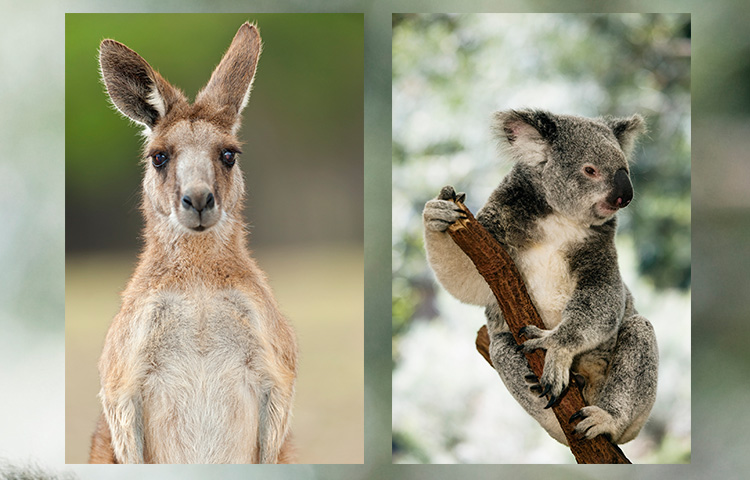 4. TANAH MERAH, LOGAN
I selected this suburb as it holds an interesting link to Malaysia. It was originally bought and named by an English family who moved to Brisbane from Penang after World War II. Though generally a blue-collar housing area, highlights within the area include the Hyperdome for all your shopping needs and numerous golf courses to practice that gold swing.
5. MOOROOKA
A foodie haven, Moorooka is the place to be for true ethnic cuisine—African and Sudanese fare, to be specific. Cush Sundanese delivers treats such as Zighni (spicy curry), Kessra (flatbread), and all sorts of flavoursome stews. And Yeshi Buna African has the best Ethiopian coffee and Gomen Be Siga (slow-cooked lamb) on this side of the planet! Other than food, Moorooka also has the Hike Toohey Forest which comes with lots of walking tracks and eclectic African shops you can explore.
6. WOOLLOONGABBA
Followers of cricket will be familiar with "The Gabba" (Brisbane Cricket Ground) which makes the core feature within this historical suburb. Back in the day, Woolloongabba housed Brisbane's main railway locomotive depot. If cricket's not your thing, it's a place you can visit to appreciate a handful of heritage-listed sites such as the Princess Theatre, Dispenser's House of Diamantina Hospital, and Broadway Hotel just to name a few.
7. STRADBROKE ISLAND
Just a bus and ferry ride away from the CBD, Straddie (as it's affectionately called) is a great place to escape from the hustle and bustle of city life. You can see dolphins up at the jetty; watch whales from the shore; scuba dive; swim in the turquoise waters; admire the glow which the bioluminescence of local plankton creates in the ocean; indulge in Moreton Bay bugs; and sand surf!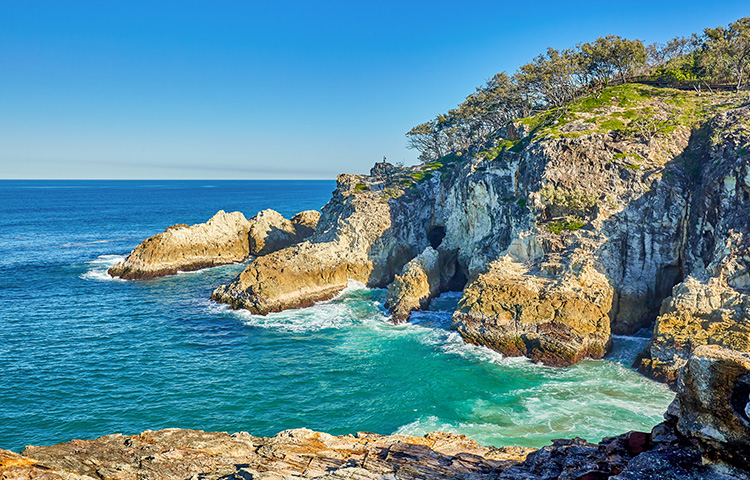 8. RED HILL
If you're into quirky cafes and providores, make a trip to Red Hill to feast on decadent truffles (Couverture & Co), pamper yourself with a bit of cat cuddle therapy (Cat Cuddle Café), nosh on homemade Lebanese staples (No No's Lebanese Food), and nourish your bellies with delectable salads and gluten-free treats.
9. CEDAR CREEK
Just a short thirty minutes drive from the city centre lies the most picturesque and relaxing place for a picnic or barbecue. Adventure seekers will also adore the rock pools, waterfalls, and fishing spots available at Cedar Creek. If you're lucky, you might even spot some Shetland ponies, cows, and llamas along the way.
Planning to make a trip to the land down under? Why not make Brisbane one of the stopovers on the itinerary? April and May are generally the best times to visit as it's sunny without being too hot and you won't be caught among the school holiday crowd.