From classical music to contemporary R&B to soul music, here is a list of lively happenings in KL this month:
Kick off the first month of the new year with the best musicians in town—
10 January 2020 – 12 January 2020, 7th Malaysian Jazz Piano Festival (MJPF) @ The Kuala Lumpur Performing Arts Centre, klpac
This year, Malaysian Jazz Piano Festival is organising its seventh event to bring music lovers and musicians together, all at one place. The festival offers a variety of free workshops, covering interesting musical subjects, such as reharmonisation techniques, composing musicals, advanced jazz piano voicings, directing a live musical performance, and many more. Guests will also get to meet a few experienced musicians in the jazz and music industry including Mei Lin Hii, Julian Chan, Wan Gigi, Fly Halizor, and John Thomas, and discuss all things music (from insights to tips, you're bound to learn something new) — this is definitely an ideal gathering for melophiles.
Aside from that, the organiser is also running its annual Jazz Talent Competition, encouraging local young talents to perform and showcase their skills. After the interactive workshops, guests can also enjoy a live concert, featuring a slew of talented musicians, such as UPM Band, Northern Jazz Unit, ICOM Band, The Frankie Sixes, Nazrin, Julian Chan Jazz Orchestra, and many more.
P/S: During the three-day festival, each day is filled with different activities (for workshops) and different performers (for concerts).
Free admission to all workshops.
Concert ticket price starts at RM85. For more information, visit here.
---
11 January 2020, A Walk Along Broadway with Peter Cousens & Friends @ Bentley Music Academy Malaysia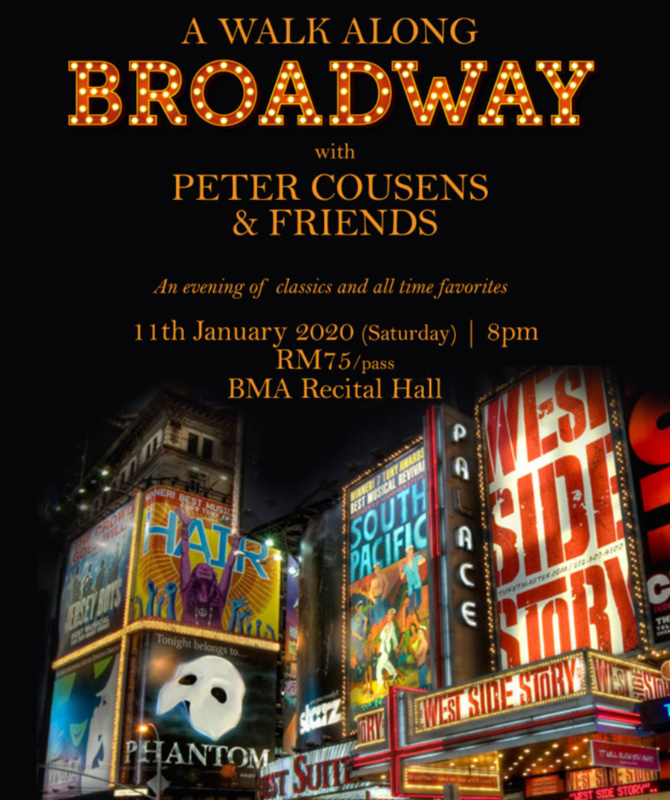 Peter Cousens has fare well in the world of theatrical performance — he has played one of the most momentous roles as The Phantom in The Phantom of the Opera, at the prestigious West End theatre in London. Having performed thousands of times in musicals, Cousens certainly does not fall short of experiences and talents. Fun facts: The talented actor has played over 1,500 performances as Maurius in Les Misérables, 2,000 performances as Raoul in The Phantom of the Opera, and over 500 performances as Chris in Miss Saigon — if you're not impressed by Cousens' achievements in the theatre world, we don't know what will.
Other musical roles of his include Sweeney Todd, West Side Story, Guys and Dolls, The Mikado, The Fiddler on the Roof, and many more. The event is a musical presentation conducted by Cousens, sharing decades of experiences and insights from the music industry.
Ticket price starts at RM75. For more information, visit here.
---
11 – 12 January 2020, Yevgeny Sudbin Plays Rachmaninoff @ Malaysian Philharmonic Orchestra, MPO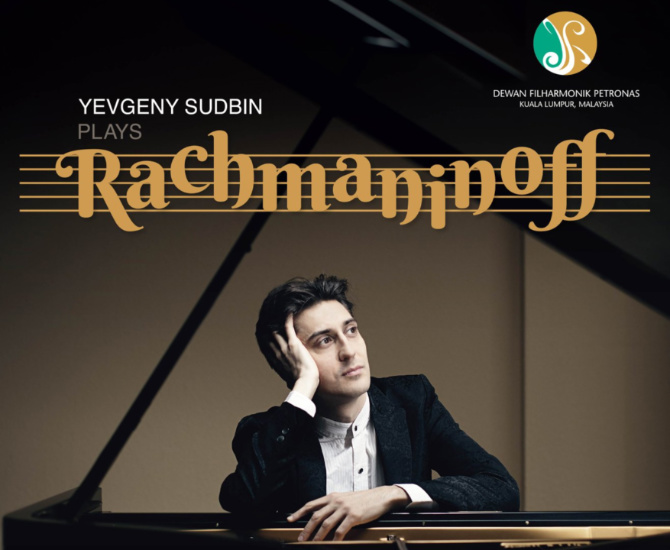 Classical music lovers are in for a transcendent experience — Russian pianist Yevgeny Sudbin will be performing one of Rachmaninoff's most famous compositions, Piano Concerto No. 2, which not only helped revive his (Rachmaninoff) career, but also became a musical inspiration and influence for Hollywood films and pop ballads until today. In addition to that, the concert will be led by Russian conductor Stanislav Kochanovsky.
Other musical pieces featured include Liadov's From The Apocalypse and The Enchanted Lake, and Lutoslawski's Concerto for Orchestra.
Ticket price starts at RM94. For more information, visit here.
---
11 – 12 January 2020, The Music The World @ Damansara Performing Arts Centre, DPAC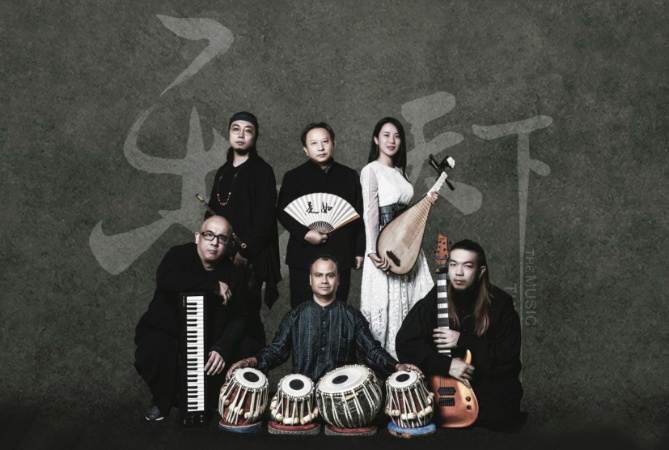 HANDS Percussion is kick-starting the new year by introducing Beijing's latest band, The Music The World, to showcase a total of 13 musical compositions in a live setting. China-based music director An Ping will be leading the performance by a group of musicians. These performers hail from China and India — Qiao He on pipa, Kang Zhengyi on guitar, Liu Sen on keyboard, Yao Zhu on flute, and Sarit Das on tabla drum. Audiences can enjoy a divine night of classical music and experience a unique, cultural musical performance.
Ticket price starts at RM68. For more information, visit here.
---
14 January 2020, Lewis Capaldi Live @ KL Live, Life Centre
If you're familiar with one of his popular hits, Someone You Loved, you should know that the talented 24-year-old singer will be visiting Malaysia to perform a live concert tour in Kuala Lumpur for the first time. The artist is set to sing his best hits, such as Someone You Loved, Faded, Lost on You, Bruises, Hold Me While You Wait, and many more. Last year, tickets for his UK tour sold out in 10 minutes, so make sure to get yours before it's too late!
Ticket price starts at RM188. For more information, visit here.
---
17 January 2020, Eric Nam Before We Begin 2020 World Tour @ The Bee, Publika
The Korean American singer-songwriter is starting his first gig in Asia, and is set to perform in Malaysia this month. Prominently known for his versatile character in the music industry, Eric Nam is most certainly not afraid to break free from the typical career pathway usually set for Korean icons. Before We Begin is Nam's first all-English album, which garnered many positive reviews upon its release from major press and music listeners worldwide. Fans of Eric Nam can relish his new songs as well as talented vocals and dance at the live performance.
Ticket price starts from RM250. For more information, visit here.
---
17 January – 19 January 2020, CHESS – The Musical @ Bentley Music Academy Malaysia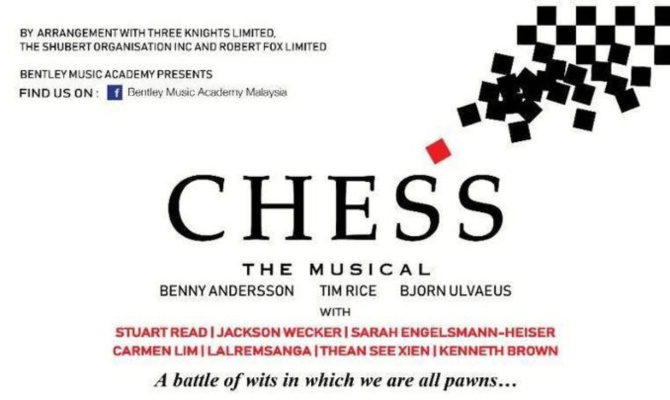 Directed by Australian actor Peter Cousens and led by music conductor Kevin Field, the classic rock opera musical is inspired by the idea of the ancient chess game, utilised as a metaphor in theatre to convey the manipulation and relationships among romance rivalries, competitive gamesmanship, powerful politics, and international collusions. The team of talented actors consists of students from Orkestra RTM and Australia's music university, Central Queensland Conservatorium of Music (CQCM) — don't sit this one out!
P/S: This event is Bentley Music Academy's second collaboration with CQCM.
Ticket price starts at RM90. For more information, visit here.
---
18 January – 19 January 2020, Revolutionary Tales @ Malaysian Philharmonic Orchestra, MPO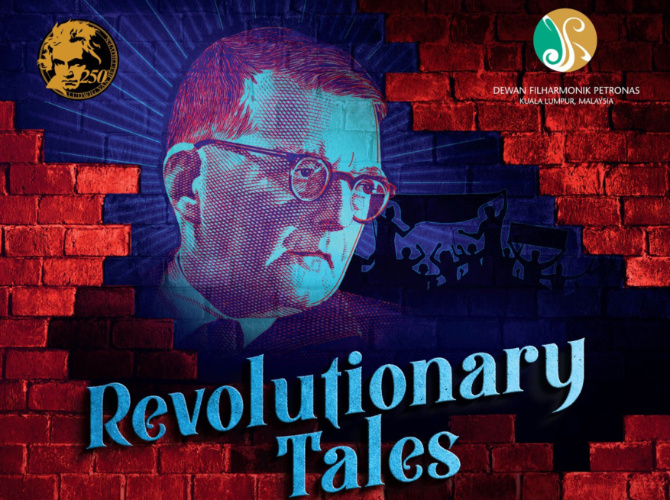 Led by Stanislav Kochanovsky, audiences can expect a dramatic change in energy during the live concert, featuring Beethoven's overtures such as King Stephen, The Ruins of Athens, Coriolan, Egmont, and Consecration of the House; and Shostakovich's Symphony No. 12 – "The Year 1917".
Ticket price starts at RM56. For more information, visit here.