YouTubers Damon and Jo's most popular advice is to "shut and go" but is it ever that easy? There are so many factors to take into consideration—from culture to transport to budget. Fortunately, there's one way to ease the dilemma and that's your horoscope! Whether astrology is something you're into or not, there is no denying that you can relate to some characteristics of your respective signs; to an extent, of course. Many of us have looked at an article or a post on Instagram and went "This is true". Why not allow your horoscope to choose your next holiday spot? The following roundup is a list of destinations inspired by the twelve signs: from Aquarius to Capricorn.
AQUARIUS (20 January – 18 February) — St Petersburg, Russia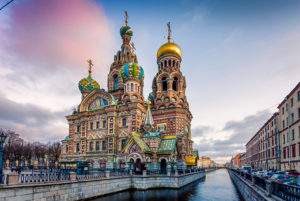 St Petersburg, Russia
Many would flock to Moscow, Russia's capital and most populous city, but you're a non-conformer. St Petersburg was the imperial capital of Russia and its history is apparent with striking plazas as well as baroque and neoclassical palaces. Attractions to visit include the State Hermitage Museum, the Grand Palace, Catherine Palace, Mariinsky Theatre, Russian Museum, and the Erarta Museum of Contemporary Museum. Make sure to include the popular Church of the Saviour on the Spilled Blood and Kunstkamera (the city's first museum built in 1714) in your itinerary. Local dishes to try are Beef Stroganoff (pieces of beef and sour cream sauce), Shchi (cabbage, meat broth, and rye bread), and Pelmeni (dumpling made with flour, water, and egg as well as meat filling).
For more information on St Petersburg, visit this website.
PISCES (19 February – 20 March) — Santiago de Compostela, Spain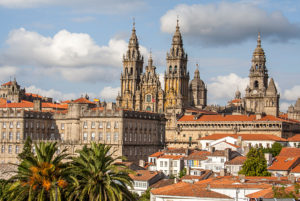 Santiago de Compostela, Spain
As a water sign, it's only natural that a Piscean looks toward either the sea or a quiet location for a necessary time out. Not many outside of Spain have heard of Santiago de Compostela but this unique city is definitely worth checking out. Known as the capital of Galicia, an autonomous region in the country, Santiago de Compostela is visited by pilgrims every year—it's the last stop on the trail of the Camino de Santiago pilgrimage. From medieval walls of the old town to stone facades, the city is imbued with personality. At the core of its attractions is Catedral de Santiago de Compostela—where the tomb of Santiago lies. Head over to Praza do Obradoiro where you'll see Hostal dos Reis Católicos, Pazo de Raxoi (city hall), and Colegio de San Xerome (Santiago University). When in Galicia, feast like a Galician. Sink your teeth into delicacies such as pulpo a feira (slow-cooked octopus with paprika and potatoes), empeñadas (flat pastries with meat or fish filling), and pimientos de padrón (fried green peppers with salt).
For more information on Santiago de Compostela, visit this website.
ARIES (21 March – 19 April) — Kraków, Poland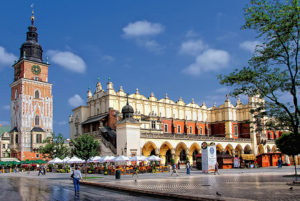 Krakow, Poland
Before Warsaw became the capital of Poland, Kraków was the political centre of the European country. If you're an Aries, you are drawn to new adventures. You will see many architectural styles here—from Romanesque to Renaissance to art nouveau. The second largest city in Poland is filled with things to see and do: check out St Mary's Basilica's gothic spires, explore Rynek Underground and get to know the city's history, as well as discover the charm the Planty Park. Don't forget to visit Florianka Street where you will find many of the city's landmarks, and Wawel Royal Castle. What to eat? Why not try buraczki (cooked beets with balsamic vinegar) and bigos (cabbage and meat stew)? You should also have pierogi, which is Poland's version of dumplings.
For more information on Kraków, visit this website.
TAURUS (20 April – 20 May) — Vientiane, Laos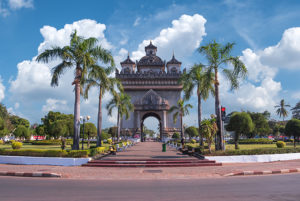 Vientiane, Laos
Have you been to Laos? It's a country to visit if you're truly into appreciating beauty and tranquility, especially its capital—Vientiane. Love the outdoors? That's where the city really excels. Explore Patuxai Victory Monument, Pha That Luang, Xieng Khuan, Wat Si Muang, and the Lao National Museum. Take a break by the river while taking in the gift of nature or browse for local snacks at the Vientiane Night Market. Grab a cup of coffee while you're there. As for local food, you have to get the Lao sausage, Mekong catfish, Larb (meat salad), and grilled frog.
For more information on Vientiane, visit this website.
GEMINI (21 May – 20 June) — Rio de Janeiro, Brazil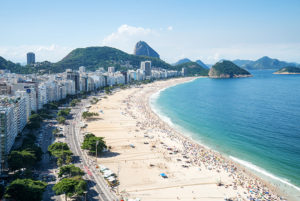 Rio de Janeiro, Brazil
Known internationally as a fun and lively city, Rio de Janeiro is perfect for Geminis, especially if you love being around people and/or parties. Rio is famous for its beaches, atmosphere, and food. From the forested mountains that surround the city to the group of small islands spread out by the seafront, the Brazilian city is beautiful. Enjoy yourself at Copacabana Beach and Ipanema Beach or visit the infamous Cristo Redentor (Christ the Redeemer). Take up samba or join one of the weekly street parties across Rio de Janeiro. You don't go to a Brazilian city and not feast on delicious South American goodies such as feijoada (mixture of black beans and meat), fried sardines with lime, moqueca (stew made with seafood, prawns, coconut oil, milk, and vegetables), and joelho (pastry with cheese and ham). While you're in Brazil, make sure to have açai!
For more information on Rio de Janeiro, visit this website.
CANCER (21 June – 22 July) — Vancouver, Canada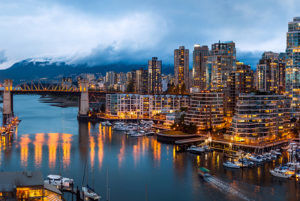 Vancouver, Canada
Looking to travel to a place with warm city vibes? Look no further than Vancouver—located west of the North American country. Vancouver is a well-known metropolis; from things to do to culinary delights to eat. Attractions to check out are Stanley Park, VanDusen Botanical Garden, Granville Island Public Market, and the Museum of Anthropology. You should also visit the Dr Sun Yat-Sen Classical Chinese Garden and Park for a little break away from the hustle and bustle of the city. Interesting events are always happening in Vancouver as well as a plethora of coffee shops and boutiques to shop at. The fact that Vancouver is near the ocean means that you must try the seafood when you're there—oysters, crabs, and shellfish. Yes, there's also Poutine, or French fries with gravy and cheese curds as well as candied salmon (smoked salmon drenched in maple syrup).
For more information on Vancouver, visit this website.
LEO (23 July – 22 August) — Jaipur, India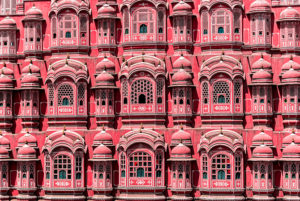 Jaipur, India
If you love the sun and need the heat, why not head over to Jaipur? The historical city is the capital of Rajasthan and is known internationally as the Pink City. The streets can be chaotic, with rickshaws and motorbikes. Look past the cacophony of havoc and commotion; you will discover majestic sites such as the Amber Fort and Palace, Hawa Mahal, City Palace, Panna Meena Ka Kund, Albert Hall Museum, Galtaji Temple, and Samode Palace. Street food is popular in Jaipur. Try Pyaz Ki Kachori (fried spicy pastry with onions and potatoes and served with chutney), Laal Maas (mutton), and Keema Bathi (meat cooked with green chillies). Heat in its weather and in its food—best of all worlds.
For more information on Jaipur, visit this website.
VIRGO (23 August – 22 September) — Oslo, Norway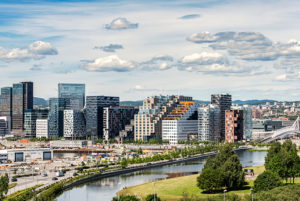 Oslo, Norway
Although it's the capital of Norway, Oslo is actually a rather quiet city. You'll find an abundance of green spaces and museums as well as impressive architecture. Oslo is a mix of old and new; with contemporary buildings as well as those with traditional European styles. For a metropolis, the city is filled with a massive amount of parks. Attractions you must experience are Akershus Fortress, the Opera House, Vigeland Sculpture Park, and the Botanical Garden. Norway is universally-known for its culinary offerings and Oslo is complete with a myriad of delicacies to satisfy your tastebuds. Go for the smoked salmon, hot dogs, mills kaviar (salted cod roe with sugar), raspeballer (salted or boiled potato dumplings), and fish soup.
For more information on Oslo, visit this website.
LIBRA (23 September – 22 October) — Tokyo, Japan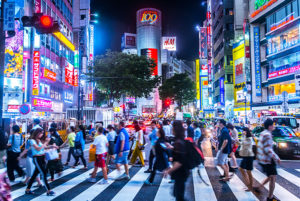 okyo, Japan
Librans are vultures of all things culture and also enjoy being around people. Japan's capital is steeped in cultural legacy and is one of the most populous cities in the world. With so many districts in Tokyo and each being different from the other, everywhere you go will introduce you to something new. For example, Ginza is known for its glitzy and modern buildings whereas Asakusa is popular for its wooden buildings and temples. The city is busy but that is where the charm of Tokyo lies. Visit Senso-Ji Temple, Meiji Jingu, Imperial Palace, Shinjuku Gyoen National Park, and the Harajuku area among many others. Check out the Shibuya Crossing and the Tokyo Skytree too. It's difficult to pinpoint specific Japanese dishes to try because they are all amazing but while you're there, make sure to have sushi at standing sushi bars, and fresh sashimi at the wet market.
For more information on Tokyo, visit this website.
SCORPIO (23 October – 21 November) — New Orleans, United States of America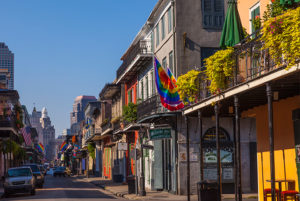 New Orleans, USA
If mystery is what you're seeking, then this city in the United States of America is right for you. New Orleans is located in the state of Louisiana and along the Mississippi River. Music, especially jazz, is popular here and is a massive part of the city's culture. Head over to the iconic Bourbon Street, Jackson Square, St. Louis Cathedral, the City Park, and the French Quarter. New Orleans isn't just known for its history and attractions but also the food. For example, gumbo is a stew that's made with roux (flour and butter) as well as a myriad of other ingredients—peppers, chicken, onions, and celery. Locals usually have gumbo with rice. Another must-try dish is po-boy; French bread sandwiches filled with lettuce, tomatoes, pickles, and any other fillings you desire. If you're visiting in spring, make sure to have crawfish! Whether served fried, baked, sautéed, or boiled, it's a tradition not to be missed.
For more information on New Orleans, visit this website.
SAGITTARIUS (22 November – 21 December) — Cairo, Egypt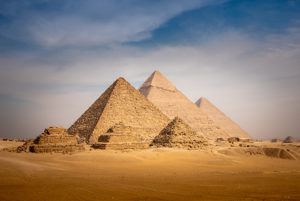 Cairo, Egypt
The wanderlust spirit runs through you and it is in your nature to explore as much as possible. The best thing about going to Cairo is the endless possibilities when it comes to exploring beyond the city. But while you're in the Egyptian capital, there are also many things you can do. Set on the Nile River, Cairo is the biggest city in the African continent. The city isn't flying under the radar; tourists flock to Cairo regularly. From the Pyramids of Giza to the Egyptian Musem to Coptic Museum, Cairo is the perfect city to just wander about and immerse in the culture. As a Sagittarius, the need for discovery never stops. Find ways to get to Saqqara, Tanis, as well as Al-Fayoum and you will be rewarded with beauty and magic. As for food, go for simit (sesame-covered bread), hawawshi (pita bread with minced meat mixture and flavoured with onions, peppers, and chillies), and hamam mahshi (grilled pigeon stuffed with cumin nuts, cinnamon, and rice).
For more information on Cairo, visit this website.
CAPRICORN (22 December – 19 January) — Palau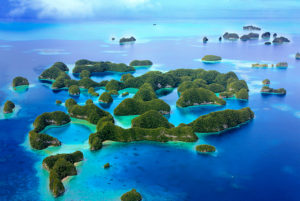 Palau
One thing is certain about a Capricorn and that's the need to unplug and pull back during a holiday. Located on the western part of the Pacific Ocean, the Republic of Palau is an island country with Koror as its most populous island. There is no better place to reclaim your zen than to be on a paradise such as this. Describing Palau as stunning would be an understatement. It is a popular destination for snorkeling and diving and the beaches are divine. You can hike in Babeldaob (Palau's biggest island), go bird-watching, try kayaking, or even take a helicopter tour for the best view of the islands. While you're there, local specialties to indulge are Tinola (soup made with chicken, papaya, and ginger), Ulkoy (fried shrimp and squash fritters), and fruit bat soup (fruit bat wings and head cooked with coconut). Relax, unwind, and go about as slow as you want.
For more information on Palau, visit this website.
There you go! Decision-making can be troublesome but your horoscopes can save you from scratching your brain too much. Let your scalp live. Where will you be going this year? As always—have fun and be safe on your travels.
| | |
| --- | --- |
| SHARE THE STORY | |
| Explore More | |