Kuala Lumpur has many things to offer as a holiday destination—from tourist attractions to shopping to food to art galleries. The wide range of places you can stay at in KL too are far and wide, be it major luxury hotels (psst…these hotels opened only last year if you're looking for new digs in KL), Airbnb options or boutique stays. For the locals, these quaint lodgings are also perfect for staycations!
But what exactly is the difference between a regular hotel and a boutique hotel? Essentially, they're usually smaller (accommodating not more than 100 rooms on average) and hence, takes pride in its unique settings and individualistic aesthethics (more often than not, this means an infusion of local flavours). Don't be fooled by its size though, most boutique hotels still offer upscale accommodations. The cribs mentioned below are just some of the most unique and Instagrammable ones you can find in the city.
Now with interstate travelling allowed, the Malaysian is encouraging domestic tourism and that also means more staycations. You can check out these reopening rates here for some major hotels in KL or take a look at the list of boutique hotels in KL (below) to do a staycation at.
1. The KL Journal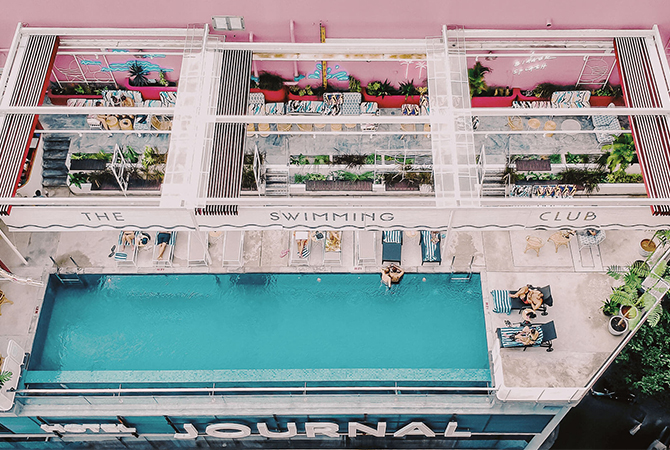 The Kuala Lumpur Journal is located at the centre of Bukit Bintang with three room types—Deluxe King, Deluxe Triple, and Superior Deluxe. Established in 2015, the boutique hotel is where the popular Wes Anderson-inspired The Swimming Club is. Go for drinks, music, and the Instagram-perfect sunset.
Address: 30, Jalan Beremi, Jalan Sultan Ismail, Bukit Bintang
Contact: 03 2110 2211
Website | Facebook | Instagram
2. The Chow Kit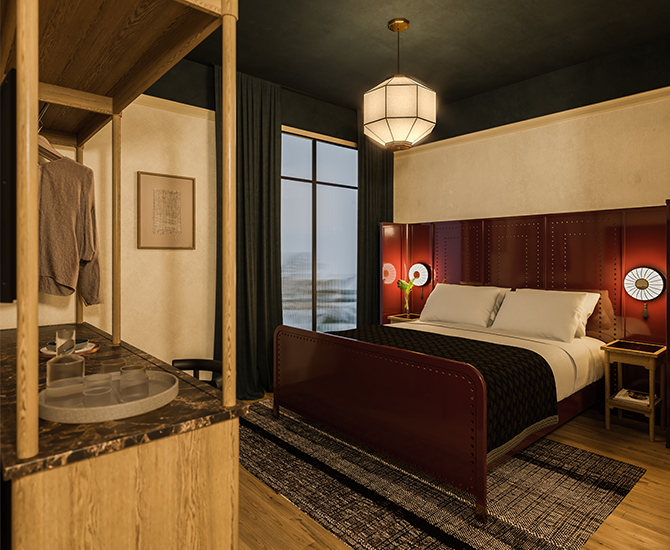 With 113 rooms, the hotel (which opened in December 2019) by Ormond Group is on the corner of Jalan Sultan Ismail and Jalan Tunku Abdul Rahman. The architecture and interiors have been developed by award-winning Brooklyn-based design practice Studio Tack—their first project in Asia. All guestrooms come with bespoke toiletries by Jeanie Botanicals. There is also The Chow Kit Kitchen, a new dining concept from Christian Bauer and Eddie Chew of Troika Sky Dining.
Address: 1012, Jalan Sultan Ismail, Chow Kit
Contact: 03 2082 5642
Website | Facebook | Instagram
3. Tian Jing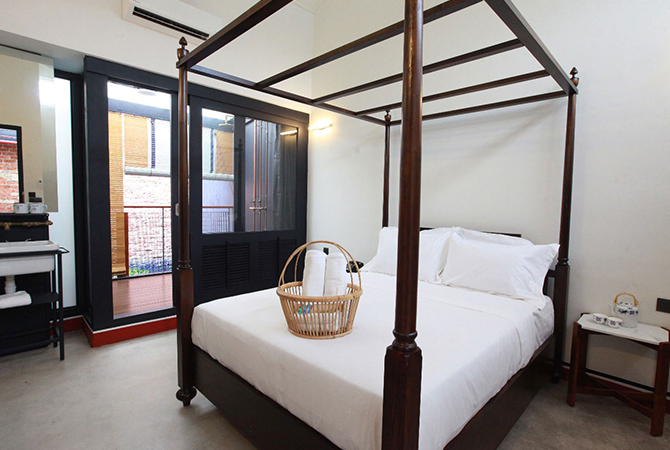 This boutique hotel is situated right in the middle of Chinatown with furnitures hand-picked from places all across Malaysia; reflecting on Chinese heritage. In addition to the minimally-designed guestrooms, there is Lim Kee Cafe—a contemporary Chinese kopitiam with hearty meals, coffee, and a selection of craft beers.
Address: 66-68, Jalan Sultan, Kuala Lumpur
Contact: 03 2022 1131
Website | Facebook | Instagram
4. Lantern Hotel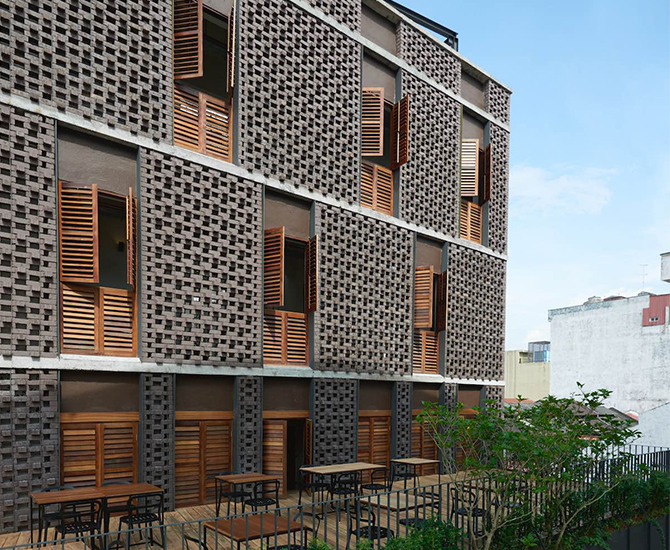 This boutique hotel is also located in Chinatown and situated just a short walk from all major sites, attractions, and transport hubs. The four-storey building is designed with an industrial-meets-tropical touch. All rooms come with air conditioning, door card access key, and private bathroom. While Petaling Street is filled with a huge variety of food, you can head over to the in-house cafe if staying in is more your thing.
Address: 38, Jalan Petaling
Contact: 03 2020 1648
Website | Facebook | Instagram
5. Villa Samadhi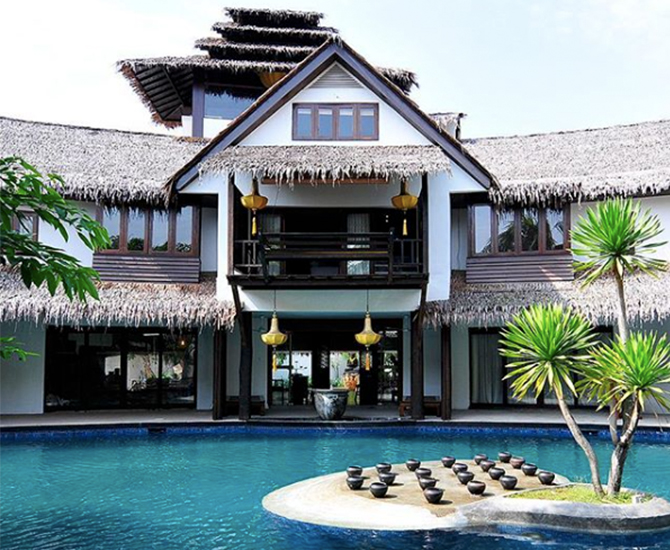 This is a boutique retreat inspired by traditional Malay architecture, and located just 10 minutes walk from the heart of the city. There are 21 villas with living space ranging from 600 square feet to over 2,000 square feet. There is a free-form pool and an all-day dining room where you can relax and satisfy your hunger.
Address: 8 Persiaran Madge (opposite U Thant Residence)
Contact: 03 2143 2300
Website | Facebook | Instagram
6. Hotel Stripes Kuala Lumpur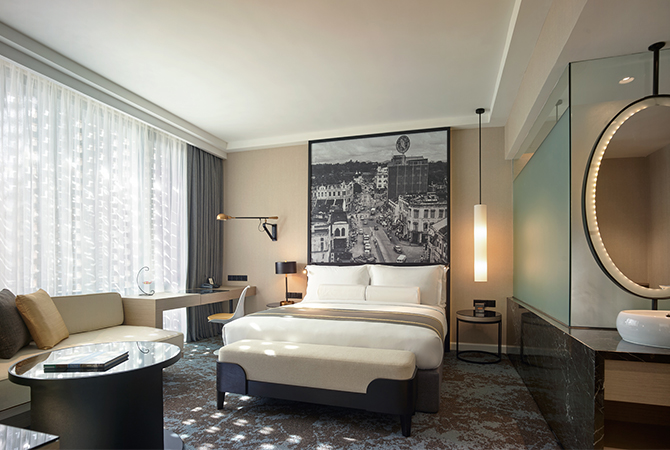 Located on Jalan Kamunting, the hotel has 184 bespoke guest rooms and suites. Rooms come with custom furnishings, HD television, and espresso coffee machine. Head over to Brasserie 25 and Man Tao Bar for food and drinks or relax in the pool and get fit at the gym.
Address: 25, Jalan Kamunting
Contact: 03 2038 0000
Website | Facebook | Instagram
7. WOLO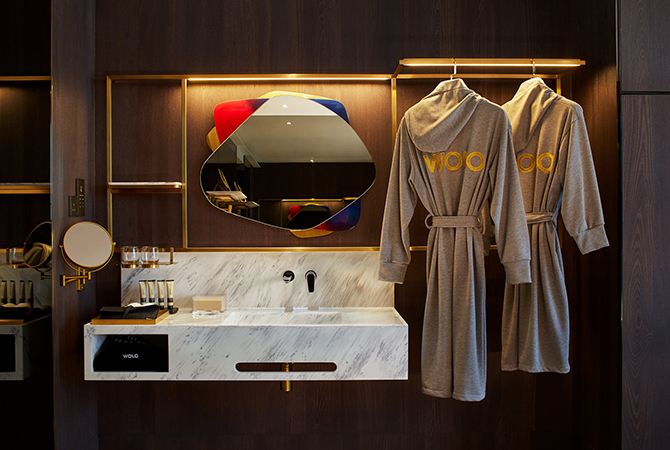 This boutique hotel reopens for business with a bolder, more sensuous, and eclectic luxury design after 222 days of renovation. Upon entering the hotel, the first thing you will notice is the Royal Selangor Pewter-crafted door. The hotel lobby features metal and wood art installations created by British artist, Jon Reading. Guestrooms are equipped with Appelles Apothecary & Lab toiletries, customised hooded bathrobe, Serta mattresses, TWG tea, and Nespresso coffee capsules. In addition to that, guestrooms were designed according to four different types—Copper, Gold, Platinum Suite, and WOLO Suite. Part of the hotel's Ground and Mezzanine floor are now occupied by Starbucks Reserve.
Address: Corner of Jalan Bukit Bintang and Jalan Sultan Ismail, Bukit Bintang
Contact: 03 2719 1333
Website | Facebook | Instagram
8. KLoé Hotel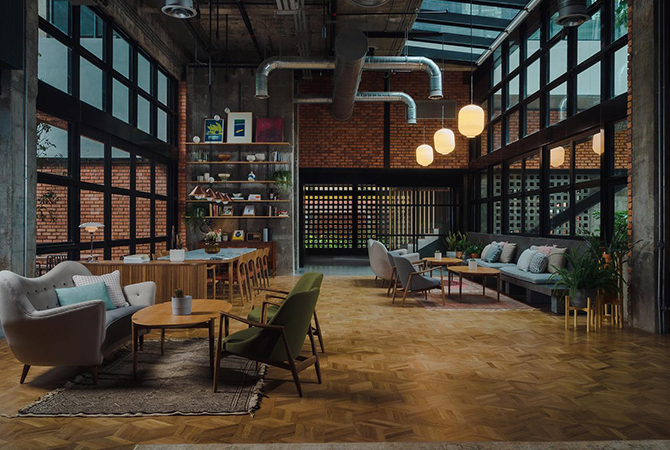 The name, KLoé, is a wordplay—on "Kuala Lumpur" and "Chloe"; Greek for "fresh bloom". The 85-room boutique hotel in Bukit Bintang includes standard rooms, deluxe rooms, and special Artist Lofts: Room To Draw, Room To Taste, Room To Grow, Room To Listen, and Room To Read. Each loft comes fitted with everything you need to indulge in art, music, books, food, and gardens. Facilities include a courtyard pool, a living room, and B.est Mind & Body for wellness. For coffee, head over to Lucky Coffee Bar or Monroe for casual comfort food.
Address: 227 Jalan Bukit Bintang, 55100 Kuala Lumpur
Contact: 03 2772 1313
Website | Facebook | Instagram
9. MoMo's Kuala Lumpur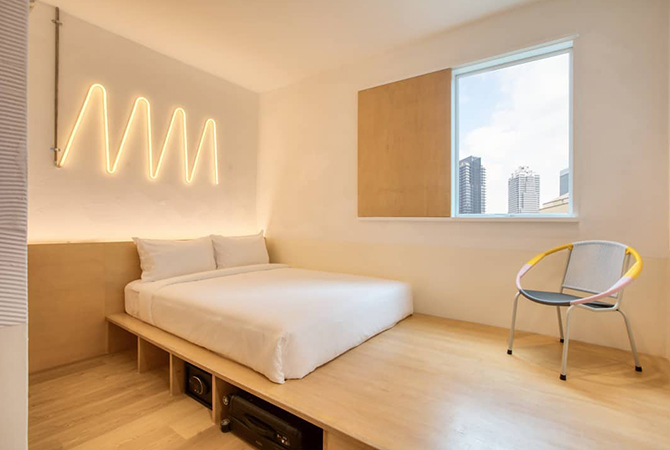 The new boutique hotel consists of 99 minimalist rooms—each with 43-inch smart televisions with device casting, comfortable beds, warm ambient lighting, and bespoke toiletries from Jeanie Botanicals. Troika Sky Dining's Christian Bauer and Eddie Chew have also created MoMosita, a self-service taco bar that opens from 12pm. The spot is perfect a quick bite, drinks, and a fun time. Rooms here include Bunkies (small rooms with bunk beds) and Crashpads (rooms with queen beds on Tatami-style raised platforms).
Address: 316, Jalan Tunku Abdul Rahman, Chow Kit, Kuala Lumpur
Contact: 03 2778 6666
| | |
| --- | --- |
| SHARE THE STORY | |
| Explore More | |