There's blow-drying your hair, and then there's blow-drying it to look like you stepped out of a salon, free of flyaways and with a sleek finish. Let's be honest: It takes a lot of work to do the latter. We've seen hairstylists do it with a 'brush and blow dryer' technique, and mimicking that at home does take a lot of work and time. To solve this and get even more use out of the Dyson Supersonic hair dryer, Dyson engineers have developed a new hair tool—the latest Flyaway attachment.
"Traditionally, this skilled technique involves the stylist using a round brush to section and manage the hair, whilst directing airflow from the dryer to push the flyaways into the style and out of sight. So we set out to find a way to innovate a way to mechanise this method for the everyday styler. The new Dyson Flyaway Attachment harnesses the phenomenon of Coanda to smooth flyaways out of sight, without exposing the hair to extreme heat damage," says Emma Sheldon, Dyson Hair Care Category Director.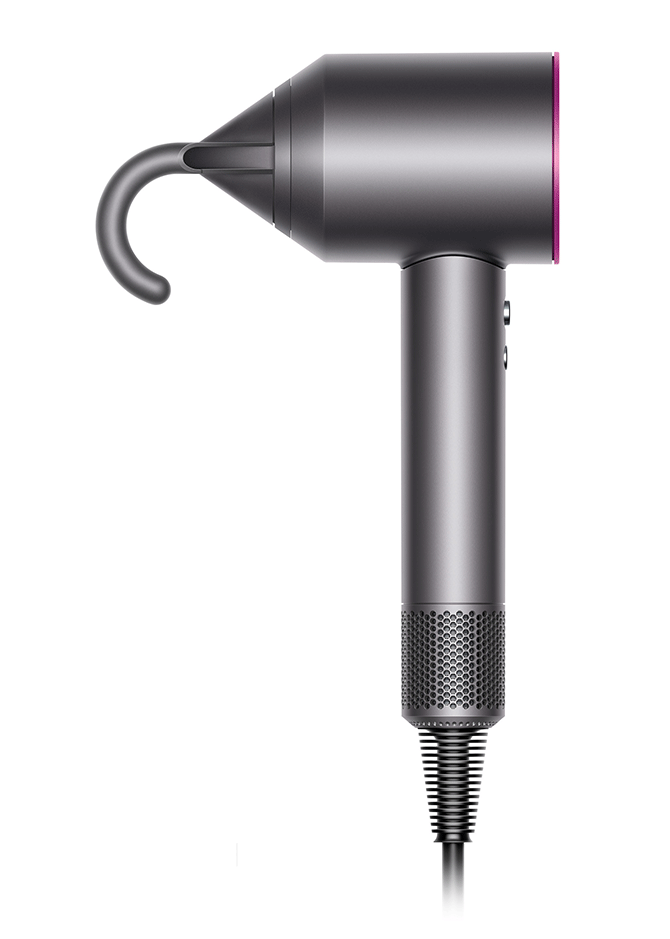 For a professional's point of view, we had an exclusive roundtable session with Jen Atkin, celebrity hairstylist, Ouai founder, and Global Styling Ambassador of Dyson. She dishes her thoughts on the Flyaway Attachment, how to use it and her tips for making that blow-dry last—even under humid weather conditions.
WHAT SHE THINKS ABOUT THE FLYAWAY ATTACHMENT
"My hair still looks gorgeous from doing it [with the new Flyaway Attachment] this morning—so that was about 12 hours ago. It is really user-friendly. Basically, it uses the Coanda effect—the same one from the Airwrap styler and Supersonic hair dryer—to give your hair a sleek, polished look, and to help with those annoying, frizzy flyaways that you get from postnatal, baby bangs, baby breakage or from a humid slash super cold environment.
"We all have that frustrating little layer of either new hair growth or broken hair, so it's amazing how the engineers worked so hard to be able to smooth the hair, but not flatten it. In the past, we've had to use brushes, a lot of hairspray or gels to lay down those flyaways at the possible cost of making your hair look greasy or oily. This is such a game-changer because it helps you keep the volume and shape of the hairstyle that you've created with a gorgeous finish."
View this post on Instagram
JEN ATKIN'S TIP TO MAKE YOUR BLOW-DRY LAST LONGER
"We all already know the magic of dry shampoo when your hair is oily. But besides that, for those with an oily scalp with dry ends, I'd suggest using two different types of shampoo; something that cleanses at the roots but something hydrating from your mid-length to the ends. It helps balance your hair, and I noticed that your hair could last a few days longer. Obviously, also by using the right tools—like the Dyson products all have intelligent heat control to protect your hair from extreme heat damage. And I'd be careful with playing with your hair a lot as it can get a little too much oil in it."
HOW (ELSE) TO PREVENT FLYAWAYS
"I always suggest using a silk pillowcase, and it's a real game-changer too because cotton will absorb the moisture that you want to keep in your hair. And then you wake up with this messy hair—bedhead can be a cute look sometimes, but more often than not, it ends up being frizzy, crazy and unruly. Brushing your hair when it's wet could cause it too, because it's the most vulnerable. Same with 'ripping' out your ponytail holder, which affects the top layer of your hair. These both easily cause breakage, but otherwise, flyaways can be caused by the environment or often, it's new hair growth, but it just gives you that annoying layer of frizz."
BEST BLOW-DRYING HACK
"For some reason, we are all trained to turn the heat and airflow all the way, at maximum speed. That's doing a disservice when you're styling and blow-drying your hair. Most hair types don't need that. Bring down the airflow and temperature to style your hair, and it'll have a better bounce and shape. Turning down the heat doesn't actually save you time, but rather you could be salvaging a really cute hairstyle."
TIP FOR USING THE FLYAWAY ATTACHMENT
"I know that it helps me with the flyaways on the surface, but I started playing around with it [when I got the prototype], and I will use it [on the underside] at my roots to pump it up and get volume. Also, the Coanda effect easily attracts the hair, so I can get multiple uses out of it by changing the angles and guiding the hair in the direction you want it to go."
View this post on Instagram
FINISHING TOUCH FOR HUMID WEATHER
"A leave-in conditioner is helpful if you're fighting humidity, but I'd also suggest using the Flyaway Attachment to get a gorgeous, voluminous look without sacrificing shape and volume. Finish off with the cold shot button—the cool air helps against humidity as it can calm the cuticle."
HOW TO USE THE COLD SHOT
"You don't have to use it for over a minute. Hit the cold shot button, go over the hair slowly and then do it one more time. It's barely a few seconds. It does wonders for shine, regardless of fine, medium or thick texture."
EDITOR'S REVIEW
"The Dyson Supersonic hair dryer has changed my life. Having long and thick hair used to make blow-drying my hair a real chore, but the Dyson Supersonic cuts the usual drying time by half—at zero cost of damaging my hair. That's a real bonus. A trip to Seoul for the Dyson Hair Science 3.0 event opened my eyes to how much more I could do with it, thanks to tips and tricks shared by Blackpink's Jennie's hairstylist. Truth be told, the diffuser attachment has been my favourite since—for natural waves—but the new Flyaway Attachment is a close second, giving me sleek, smooth, straight hair. It was almost like I had just been to the salon. To get this finish, I used to have to pair blow-drying with a brush—to which I never succeeded or had the patience for—but with the Flyaway Attachment, I just gloss it over my hair and let the Coanda effect 'pull in' my hair to do the work. It's great as a last finishing touch but, even for thick hair like mine, I could use it with just-out-of-the-shower wet hair in 10 to 15 minutes. When I'm pressed for time, I could skip the Dyson Corrale and just use this. Or if I just want a little C-wave for my ends, I just change the angle and use it from the inner part of my hair. Easy!"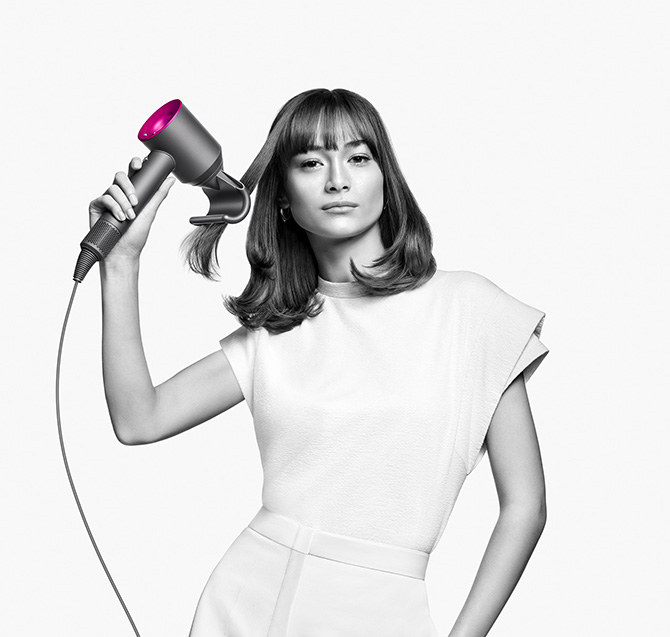 The new Flyaway Attachment is fully compatible with existing models of the Dyson Supersonic hair dryer. It is available within the box of new Dyson Supersonic hair dryer machines purchased from 2nd August 2021, priced at RM1,899.
To buy or for more information, visit the Dyson website or the nearest Dyson Demo Store.
| | |
| --- | --- |
| SHARE THE STORY | |
| Explore More | |