Voluminous hair has never been out of style; we may have come a long way from the rococo fashions of the 18th century (now that really was taking hair trends to new heights), but there's no denying that even to this day we're still looking for ways to pump up the volume.
Unfortunately, for those of us who aren't blessed with particularly voluminous hair types (aka thick or dense tresses), this is easier said than done. You're likely to struggle with volume if your hair is straight, fine, less dense, or long.
Lucky for you, we'll show you how to get the kind of results you're looking for even with these hair types. Read on for three ways to inject some life into your locks, tried-and-tested by Team BURO.
hair tip #1: Hairspray and a backcomb
The pride of every '50s and every '60s 'do, giving your hair a good ol' tease has been around forever. It's an easy way to get big volume in your roots with very little effort, and when done right, it looks amazing.
How to: Hairspray and Backcomb
---
Part your hair as you would normally
Whichever parting works for this look—go with what you're most comfortable in
---
Section off your hair
Section off an inch of hair either side of your parting and clip it out of the way
---
Backcomb as you go
Going in small sections, spritz the root with hairspray and backcomb gently. If you're not getting the desired lift, backcomb the underside of your root. Note: Do not tease the hair as this will damage it—only work in one direction.
---
Release the parting
When you've backcombed around your part, release the sectioned hair over the backcombing
---
Smooth it all over
Smooth over the top layer and tame any flyaways
That said, when your hair grazes hip-length, it's easy to be skeptical of the wonders of hairspray. That's why we got our Editorial Assistant Marissa Chin to test it out for us. Here's how she fared:
before;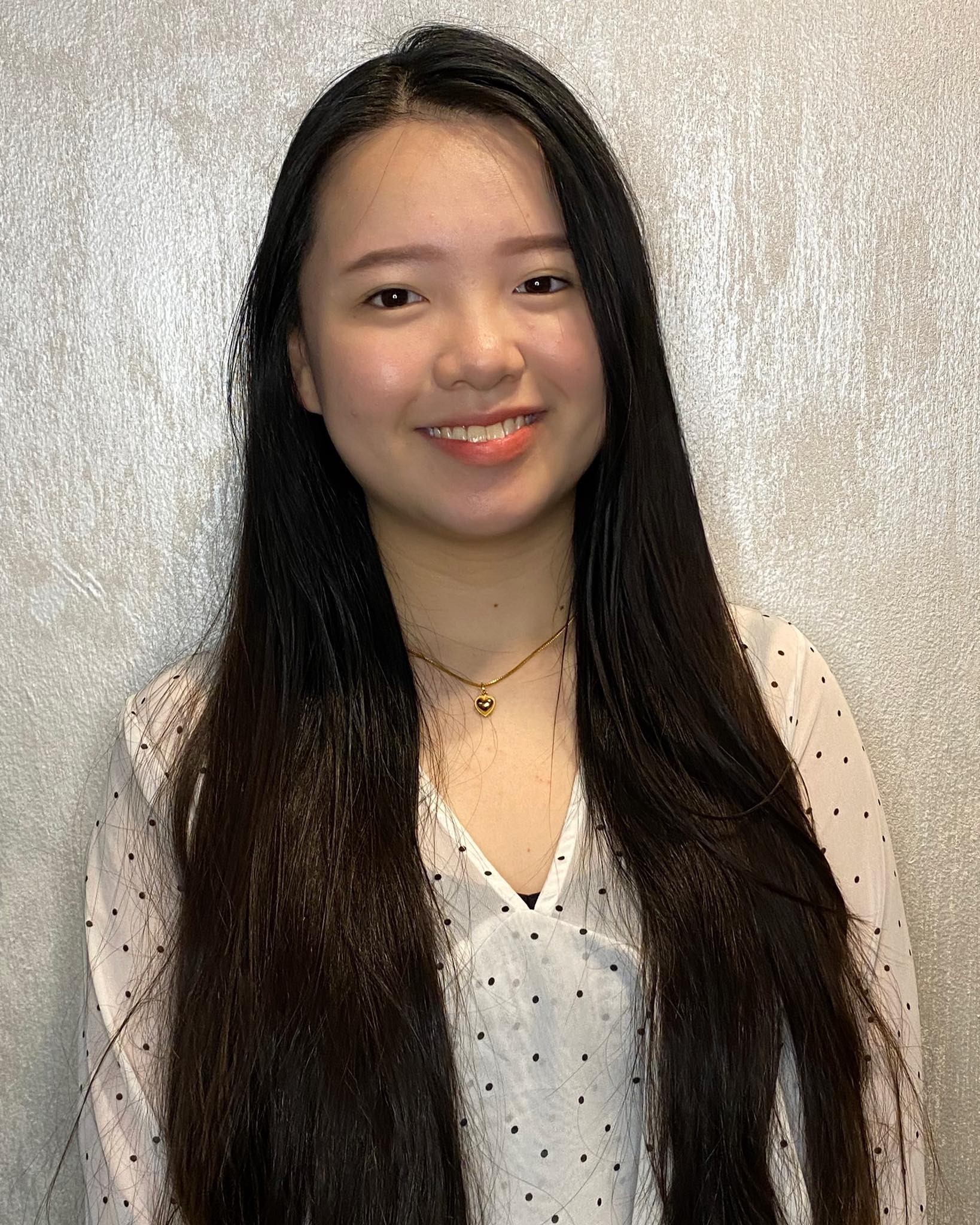 "I've always struggled with making my hair look more voluminous—not because my hair is naturally flat but because I have too much of it. My hair type is thin and fine but I have a high hair density, which means that my weak little hair strands are constantly weighed down, leading to a flat-looking top. I also have extremely straight hair (people actually ask me if I've rebonded it), which really doesn't help much in the volume department. So, I'm always open to trying ways to bring some oomph to my hair."
AFter: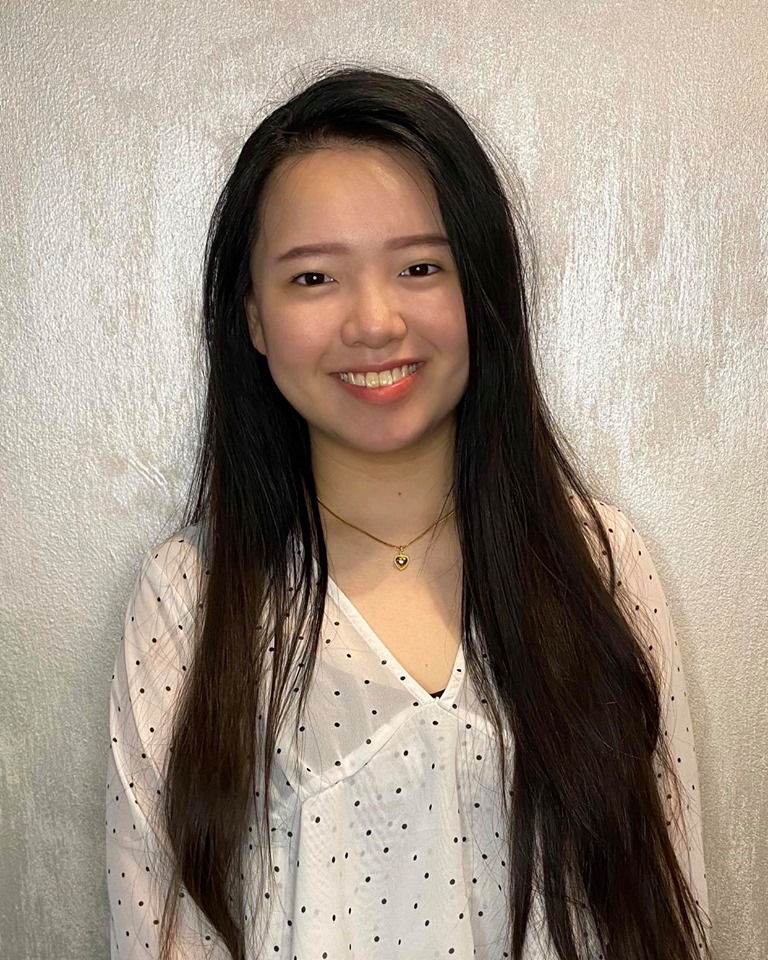 "Surprisingly, this method actually worked! I focused a lot on my crown area to get the maximum effect and you can definitely see the improvement before and after. What I would say though is I had to spritz a lot of hair spray (probably more than the average person) because—like I said—my hair is really fine and doesn't hold up to all the teasing and backcombing very well. But, what I came out with was pretty satisfying and it's easy enough to do! 10/10 would recommend (just make sure you wash all the hair spray out at the end of the day)."
hair tip #2: Hair Mousse (not edible)
Mousse is a misunderstood product. Much like perms, they're associated with dated looks from the '80s. However, perms and mousse alike have come a long way as technology within the has improved over time. For example, modern perms have done away with the super-coiled look, and the modern mousse is a big upgrade from its previous iterations in terms of texture.
Although, we do admit there is no cool way to say 'I moussed my hair' ("Freshly moussed"? "Moussin' around"?), the results speak for themselves.
How to: mousse it up (sorry, still working on it)
---
Get washed and ready
Start with clean, wet hair that has been roughly towel dried (around 60% dry) and detangled (with a wide-toothed comb to avoid breakage).
---
Work (the mousse) Through it
Work some mousse through your hair, concentrating on your roots. Remember that less is more, so start with an egg-sized amount and work your way up if you need more (or you've got particularly thick) hair.
---
Dry and style
Here's where technique comes in: For curly (or permed) hair, you'll want to flip your hair upside down and use a diffuser to dry your curls. For straight hair, use a round brush and a blowdryer in your roots to get your volume in. Alternatively, leave the product in your hair to air dry for a moderate amount of lift (and a lot of curl definition).
---
BONUS TIP:
Mousse can be a little awkward to dispense, and you may end up getting too much on your hands. Just go slow, and if it happens, remember once again that less is more.
Our Editorial Assistant Redzhanna Jazmin is a mousse skeptic, so naturally, she gave it a shot to see if her doubt was justified—here's how she fared:
Before: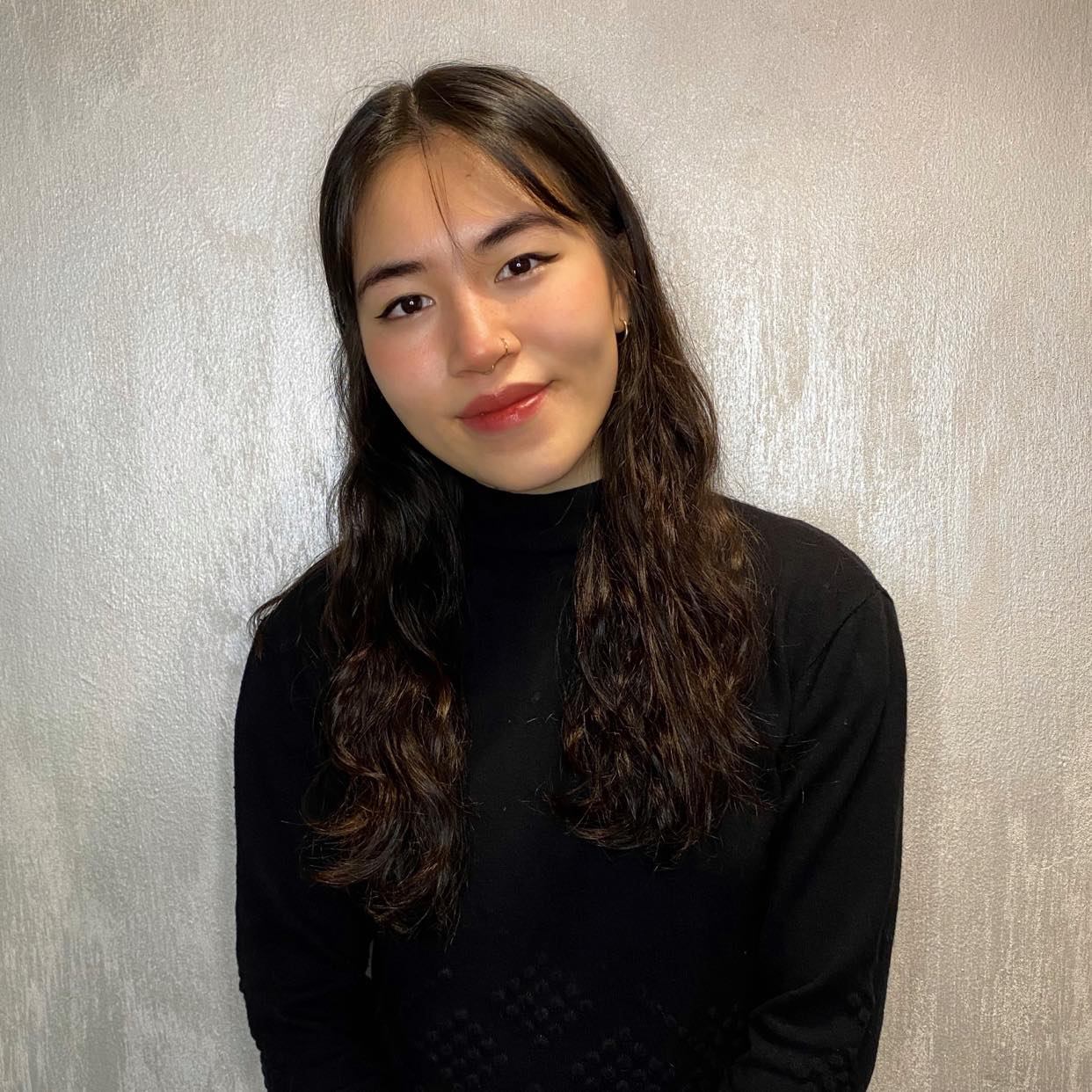 "Now, I don't have particularly flat hair, but I seem to always find myself wishing that there was more body in the roots. My hair type is medium to fine, with low density and an oily scalp. This specific hair type combo means that although my hair tends to look alright generally, the space between each strand on my scalp plus the excess oil production usually means that my hair gets flatter as the day goes on. I was, therefore, excited to see if mousse would help me solve my hair problems."
After: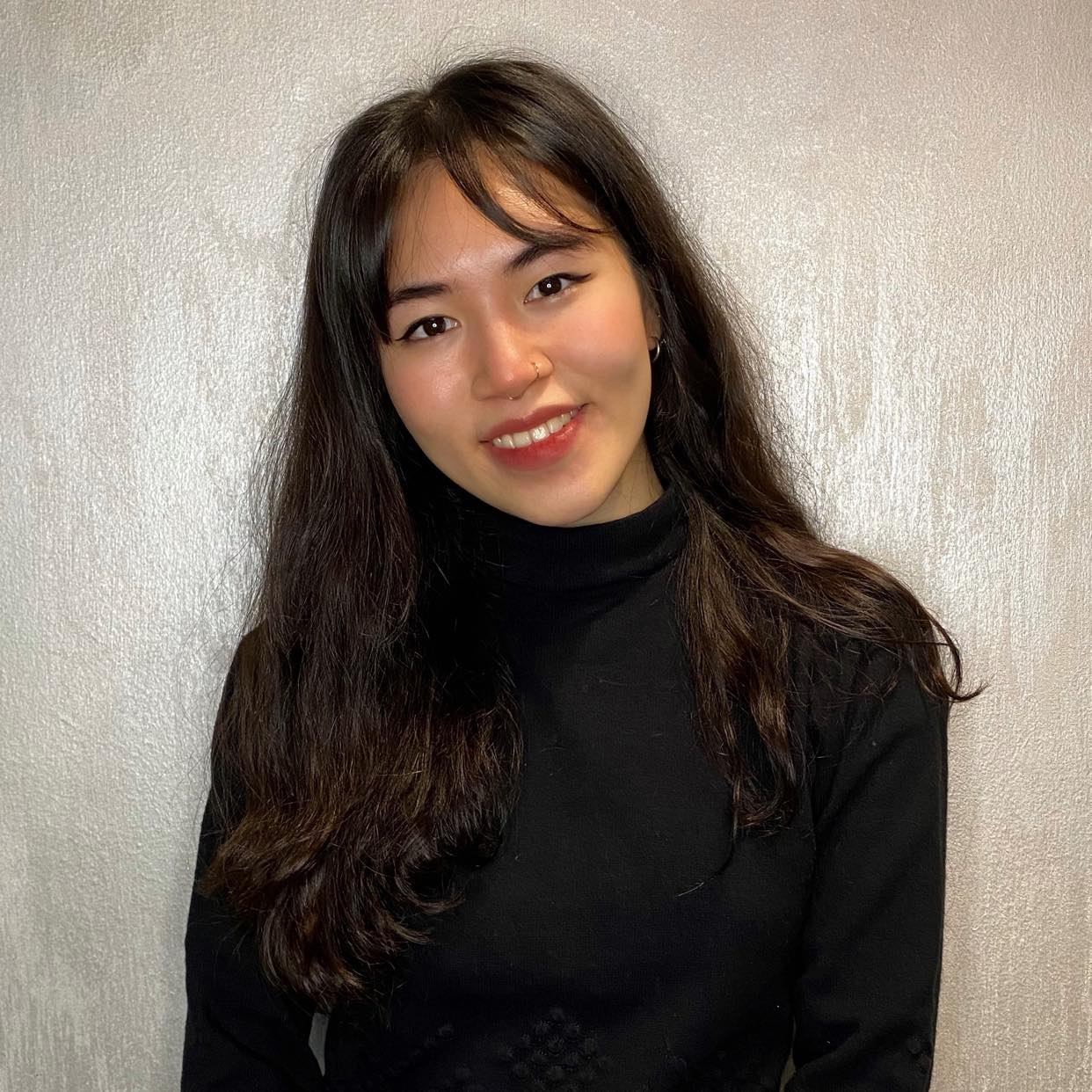 "Turns out, it does! I washed my hair, towel-dried it, and worked a reasonable amount through my hair. Then, I took to my tresses with a round brush and blowdryer, and gave myself a (very rough) DIY blowout. I have to say, I'd try this next time with a diffuser on the blowdryer's barrel or I'd leave my hair to air dry as the blowout technique frizzed my ends a little. Nothing a little hair oil didn't solve, though! Also, my hair is definitely a little stickier to the touch than I would normally like, but I've never seen so much body in my root. For a dinner or a party? I'd definitely do this again."
hair tip #3: Dry shampoo… on wet hair
That's right, dry shampoo is no longer just for soaking up the oils on your day-old hair. It's apparently the perfect weapon for envy-worthy volume that looks completely natural. A bonus plus with this technique? By using your dry shampoo preemptively on your damp tresses, you can actually extend the life of your hair between washes. We know—this one just sounds like it shouldn't be a thing. Believe us, we were skeptical. That said, the trick was coined by celebrity hair stylist Michael Duenas, and if it's good enough for him, it's good enough for us!
The stylist explained exactly how he became acquainted with this nifty trick: "I was out of mousse on a job that required volume, and in a panic, I used my dry shampoo. I was astonished at how well it worked… It all depends on the type of volume I want. I use dry shampoo when I want the hair to look like there is absolutely no product in the hair. So when I am looking for large volume, but an airy, not-so-set-in-place style, dry shampoo is my go-to."
Basically, if you want to look like your hair is just naturally thick and voluminous (which, duh, we all do), then this is the trick for you. The only question is how do you use dry shampoo on wet hair? Surely, it would be a recipe for clumpy grossness, right? Here's how Duenas does it:
"While hair is damp (best when about 90% dry), spray the dry shampoo from the scalp to ends. Taking sections as you apply helps for even coverage as well. Once applied in the hair, blow-dry as normal, or rough-dry and style with your favorite hot tool. It doesn't have to be any more complicated than mousse!"
Our resident industry veteran and Deputy Editor Wei Yeen was curious to see how well this hack worked, so she put it to the test. Here's how it went:
Before: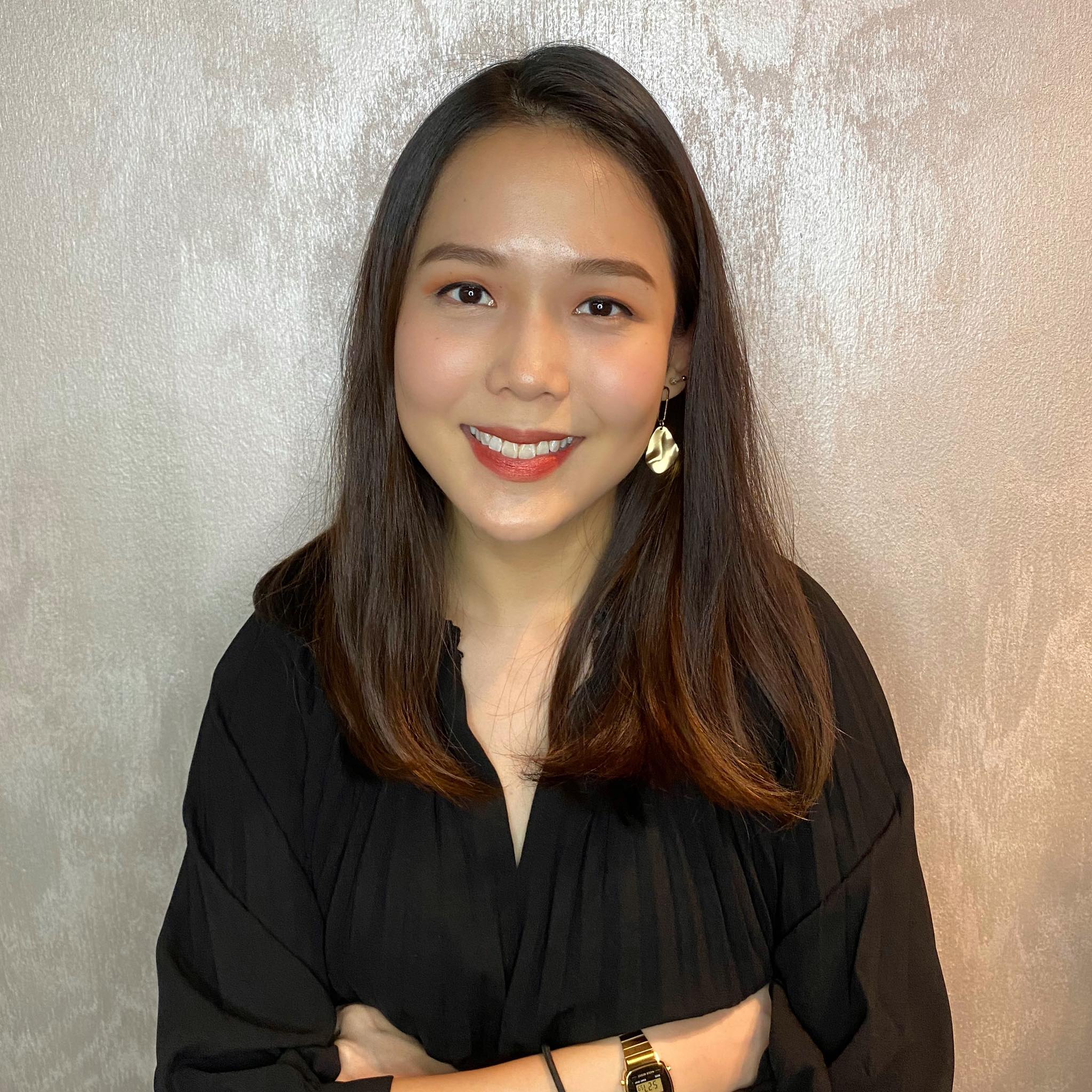 "My hair tends to look limp when I'm behind on my hair-trimming schedule—which I admit that I've been slacking on as of late. When my ends hang heavier and are all trimmed in one length, it can weigh down my roots. What I would typically do is flip my usual parting to the other side if I wanted a quick fix."
After:
"I can see why this trick is celebrity-approved—it's easy, and it definitely works on second-day hair (I dampened my roots before trying this technique out). Just make sure you work the dry shampoo through your hair enough to ensure you don't leave the house with white chalky residue on your head. It's kind of a two-prong approach with this one: it helps reduce the grease factor and gives my locks extra volume. A quick mirror check at the end of the day and it wasn't looking limp just yet—10/10 would attempt this again."
For more hair tips, click here.
| | |
| --- | --- |
| SHARE THE STORY | |
| Explore More | |