You'll never wake up to a bad hair (or skin) day with these silk essentials
Find your hair in a disheveled state every morning after waking up? If sleeping has gotten your tresses into tangled knots and unsightly kinks, it's time to elevate your beauty ritual—specifically, with the help of a few luxe additions.
You've heard of silk pillowcases—yes, the same ones that promise anti-ageing benefits—but your bed linens are not all you should be upgrading. From silk hair wraps to eye masks, here's how to ensure your skin and hair are in good condition even while you drift off on a restful slumber.
Keep your hair in check
Got a habit of sleeping with your hair up in a bun or ponytail? While it helps to prevent your locks from getting all over the place (is it me or do other people also get tickled on the face by their own hair?), it may strain your scalp and result in hair damage.
To prevent hair breakage and unfixable bedhead, invest in a silk hair wrap. You can have your locks up in one place and protect it from split ends, frizz and more. Say goodbye to ultra-greasy hair the next day, too—you may not even need dry shampoo in the long run.
If a ponytail is your signature hairdo, consider using silk scrunchies and hair ties to prevent hair from creasing and getting damaged in the long run. It's especially useful if you can't seem to shake off the questionable habit of tying your hair when it's wet or damp—the natural fabric doesn't absorb moisture from the hair and it won't snag onto your strands (like regular elastic hair ties would).
Not gonna lie, this '90s-chic throwback trend is one that we're (still) digging.
Try: Moye Silk Scrunchie
READ: 4 Ways to improve your skin health—from the best oral supplements to skincare
Invest in a silk pillowcase
Silk pillowcases aren't just comfortable (it is a natural thermal regulator and helps to maintain body temperature), it can also can improve your hair health.
As it has the same naturally-occurring proteins as hair, silk helps to prevent moisture loss and reduce friction—even as you toss and turn in bed. The best part? Silk is a naturally hypoallergenic fabric and is resistant to dust mites and other allergens, which makes it ideal for those with acne/sensitive skin types. 
Like silk face masks, you'll want to look out for silk pillowcases that are made from 22-momme, pure mulberry silk of the highest grade (6A).
Shop below here: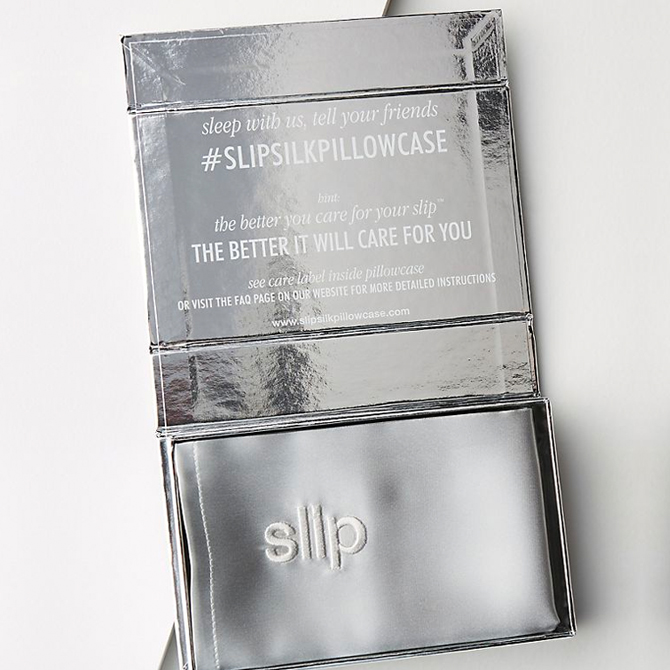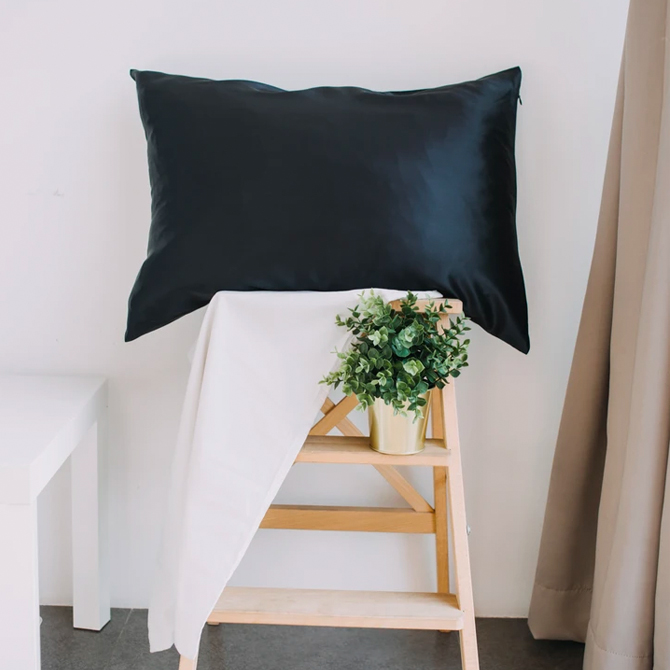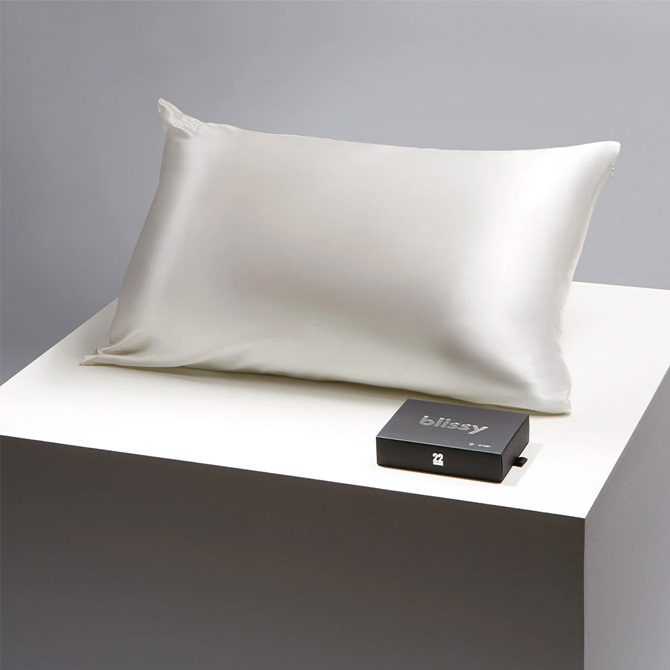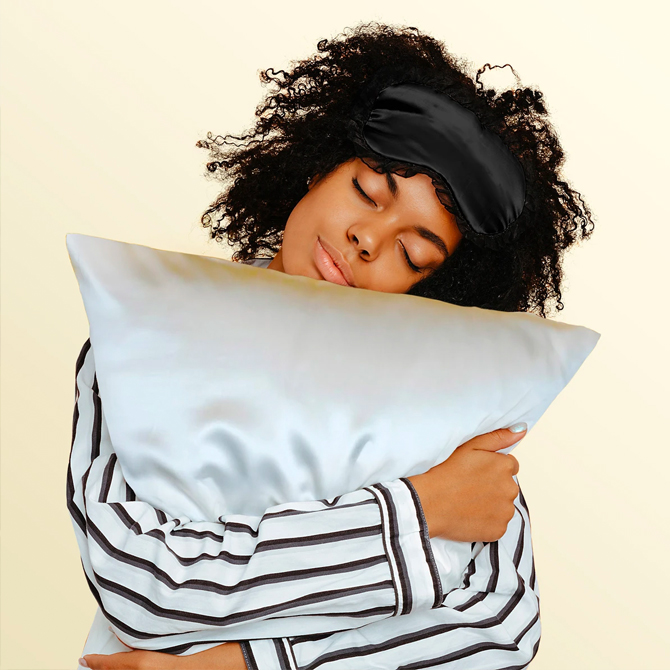 An eye mask can work wonders
... and not just for complete darkness!
Eye masks are a godsend for those who can't fall asleep easily. It keeps the artificial light out of your peepers (so that it won't mess with your circadian rhythm) and may be even more useful than blackout curtains and the like. Research has also found that wearing eye masks to bed can promote better quality sleep through the night.
Try: Iwell Natural Limited Edition Lavender Eye Mask
But silk eye masks don't have to be reserved for vacations or overnight flights—face it, we might as well use it at home right now while we tide through this CMCO. If you're the sort who sleeps face down (we aren't judging), wearing a silk mask can prevent friction between your skin and pillowcase, possibly reducing the appearance of wrinkles around the eyes.
Try: The Uploft Rose Gold Silk Sleep Mask
For more stories on body & wellness, click here.