Cordless hair straighteners are not a new invention but one packed with all the innovations that Dyson has to offer? It's a first for the brand. From the Supersonic hairdryer to the AirWrap styler, Dyson has been on the forefront of heat styling tools in the haircare industry. It only made sense that a straightener would be next, and of course, they had to make it extra #extra. The Dyson Corrale hair straightener has finally launched in Malaysia but I've had my hands on it for over a week to give it a test run. And here's my final verdict slash review.
ICYMI: We previously covered everything you need to know about the Dyson Corrale hair straightener here.
FIRST IMPRESSIONS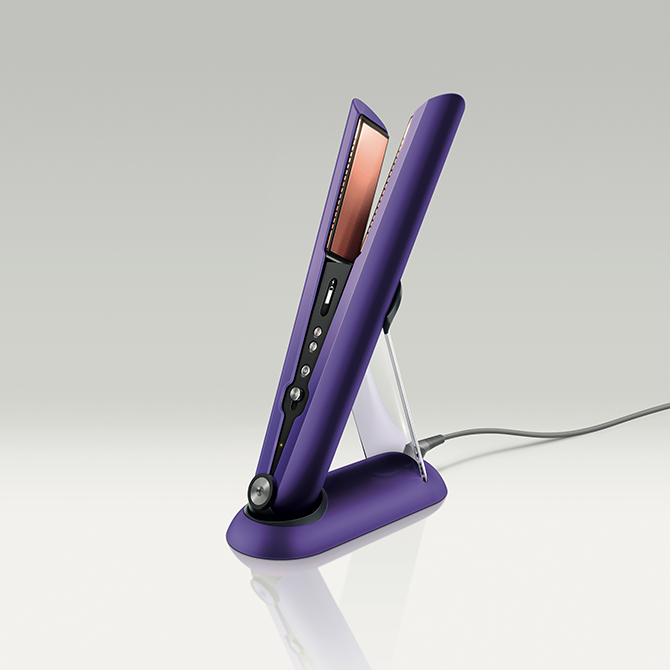 Upon unboxing the Dyson Corrale, it's obvious that the set-up is simple (a Dyson signature with all their machines). Besides the straightener itself, you'll get the charging dock, a magnetic 360° charging cable and a very soft heat-resistant travel pouch. Now, the Dyson Corrale is a good size but it is surprisingly heavier than expected. To be fair, it weighs in at about 550g and houses a four-cell lithium-ion battery to give it its cordless capabilities.
BATTERY LIFE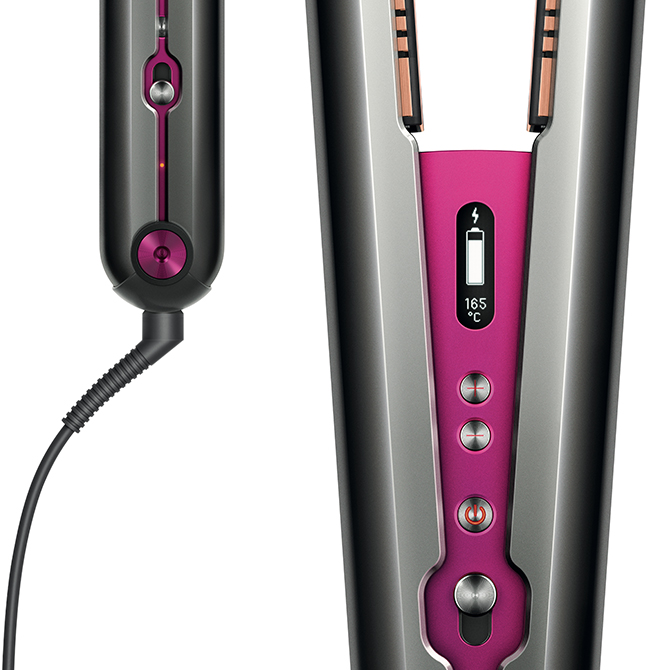 It takes 70 minutes for a full charge to deliver a seamless 30 minutes of cord-free styling. On average, that should be just enough for one hairstyle if you have medium to long (thick) hair. I managed to try this on my hair before and after I cut it. When I had close-to-waist length hair, it was on low battery by the time I was done. When I now have a lob, I managed to do two hairstyles in one go: straight and wavy. Of course, if you do run out, the magnetic 360° charging cable is pretty flexible too.
IS IT A GOOD STRAIGHTENER?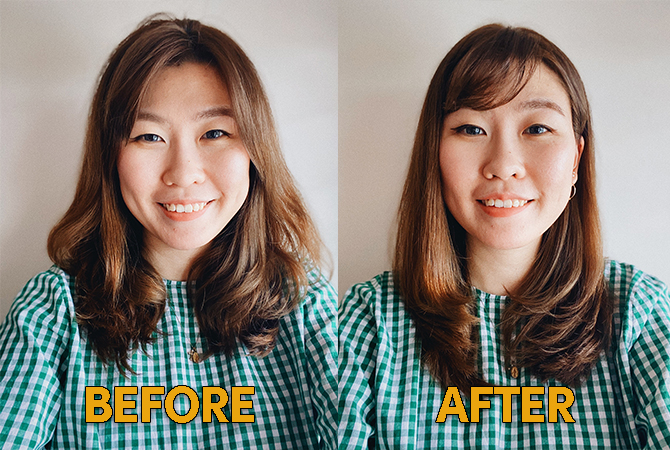 One hundred per cent yes. I'm no stranger to heat styling tools and the Dyson Corrale, with its pioneering flexing plates, is efficient. All it takes is one swipe down the strands for a straight, shiny finish with no flyaways and a reduced reliance on heat. My hair felt soft and less frizzy, my conscience clear of guilt for using a heat styling tool.
Tip: To mimic a salon blowout, straighten from the top and rotate the Dyson Corrale inwards towards the ends of your strands for that C curl shape.
CAN YOU CURL YOUR HAIR WITH IT?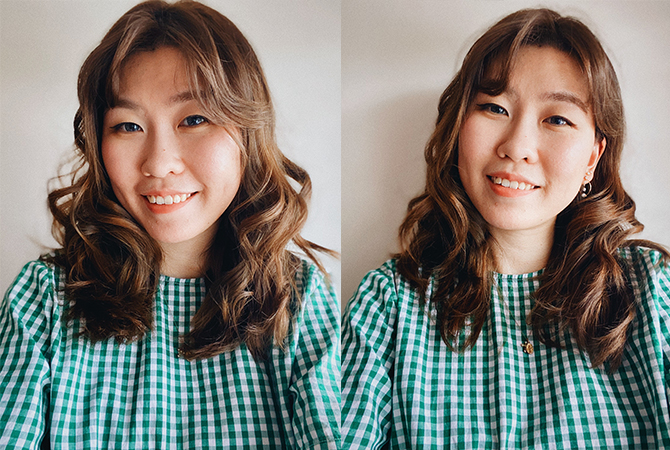 Depending on your hair type and desired hairstyle, there are three heat settings for you to choose from: 165°C, 185°C and 210°C. As my hair is slightly course with frizz here and there, I chose the highest setting. This proves extra useful when I curl my hair and use heat styling products. Like the Airwrap styler, it's the best combination for making your curls last longer. After all, if Blackpink's hairstylist said so, it must be so. Without first applying a styling mousse, my curls "softened" to beach waves in two hours.
Again, there was no need to run the straightener over my hair multiple times to get the desired effect. One time will do. Thank those flexing plates for even heat distribution, which, again, meant reduced hair damage.
VERDICT: IS IT WORTH IT?
View this post on Instagram
There are many reasons why the Dyson Corrale comes with a hefty price tag. After all, it did take seven years to develop. It being cord-free, while not a necessity, is a feature that you'll immediately appreciate in the process of styling your hair. It being built with those flexing plates that evenly distribute and control heat meant you save your hair from damage and countless trips to the salon or buying hair products to repair it. Every concern and guilt we would have with using a hair straightener was taken into consideration. So yes, if you're frequently dependant on a hair straightener, this is worth the splurge.
The Dyson Corrale is priced at RM2,199 and is available in two colourways (Iron/Fuchsia and Purple/Black). You can get it online, at Dyson Demo stores or major electrical deparment stores.
| | |
| --- | --- |
| SHARE THE STORY | |
| Explore More | |