The right shampoos and conditioners will solve anything from thinning hair to dull strands—here are our picks.
Looking to get your hair looking its best? You might want to start with what you're washing it with. Shampoos and conditioners can make or break your hair quality, which is why it's so important to use the right ones for your specific hair type.
Ahead, we cover all of the different hair problems you may have encountered and give you two simple solutions to fix them—a new shampoo and conditioner for you to try.
For a soothed, flake-less scalp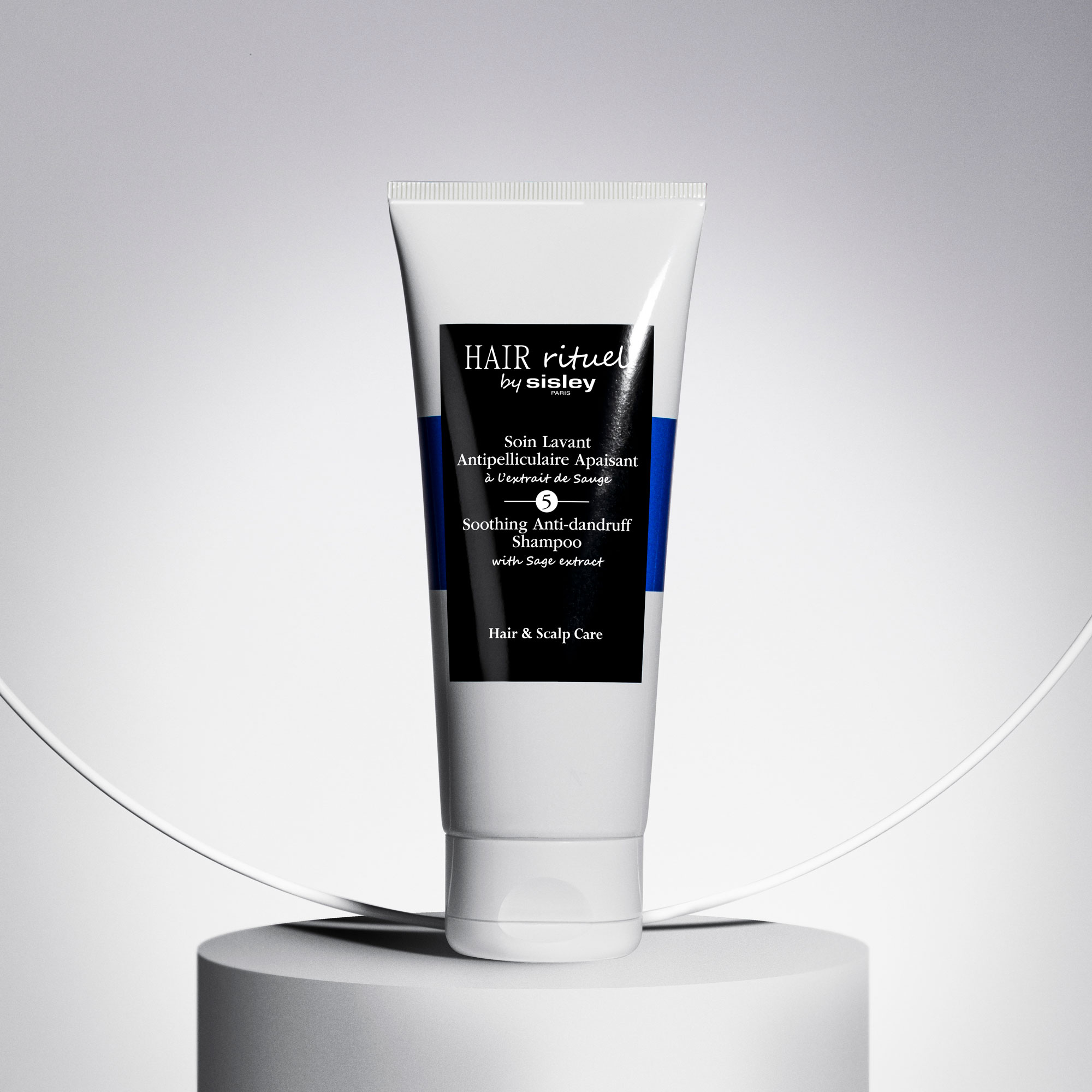 Try: Sisley Paris Soothing Anti-Dandruff Shampoo and Sisley Paris Restructuring Conditioner with Cotton Proteins
Harnessing the soothing powers of sage extract and the conditioning benefits of cotton proteins and pro-vitamin B5, this particular shampoo treats the underlying causes of dandruff and irritation on the scalp. From your very first wash, you'll notice vast improvements in the health of your scalp, and well as persisting anti-dandruff effects even after your treatment is over.
TIP: The conditioner doesn't come hand-in-hand with the shampoo, but it will work to instantly moisturise the hair and scalp, leaving it soothed and flake-free.
For thicker tresses
View this post on Instagram
Try: Sachajuan Thickening Shampoo and Thickening Conditioner
If your hair is a little on the limp side, you may have an issue with structural integrity (or you've overconditioned). This shampoo and conditioner combo contains Ocean Silk and Thickening Technology to rebuild and nourish your hair from the inside out, leaving it looking thicker and shinier.
Fun fact: The formulation also protects against free radicals and heat styling to give you your best hair ever!
For added shine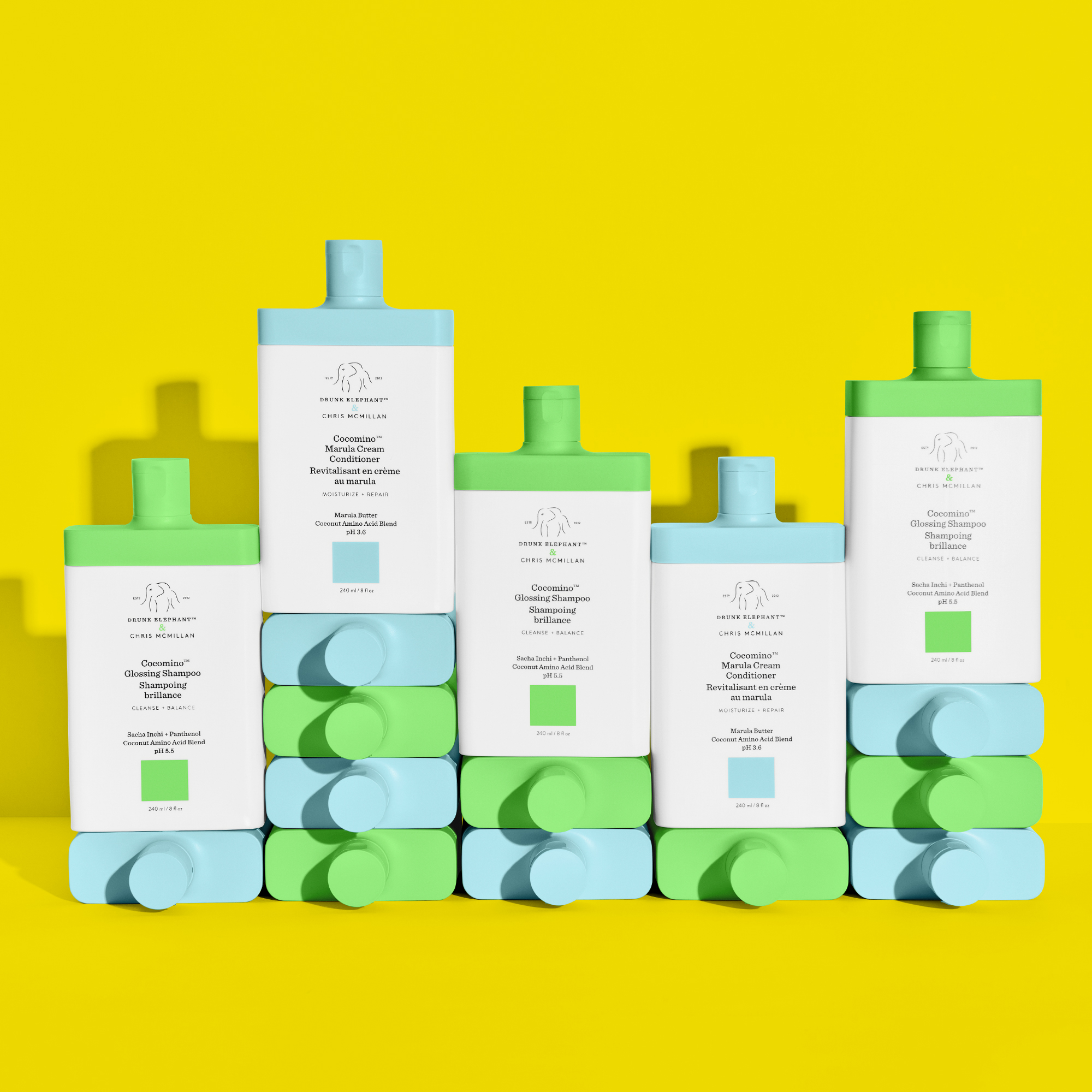 Try: Drunk Elephant Cocomino Glossing Shampoo  and Marula Cream Conditioner
This shampoo-conditioner combo works a charm for both treated and untreated hair that errs on the dry side. Take your hair from dull and drab to lustrous and shiny with this sulfate-free, coconut-based, nourishing shampoo that is jam-packed with marula oil, argan oil, sacha inni seed and more.
For brittle hair and excess shedding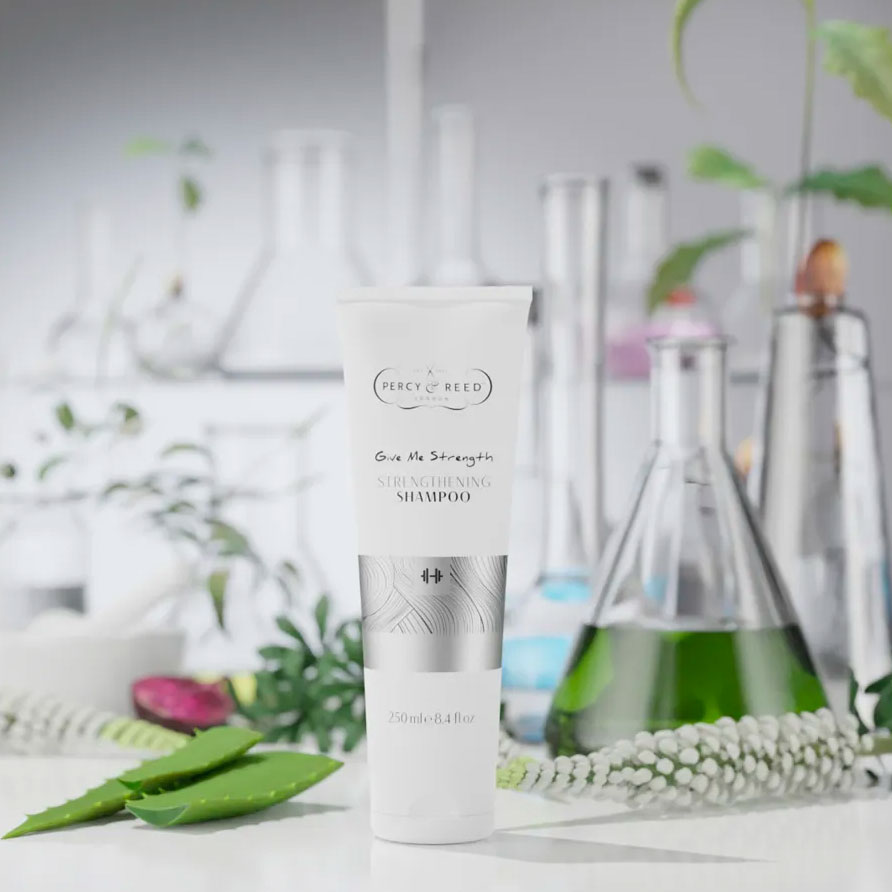 Try: Percy and Reed Give Me Strength Strengthening Shampoo and Give Me Strength Strengthening Conditioner
The latest launch from Percy and Reed expands on their Give Me Strength Strengthening Scalp Concentrate and works to fortify each strand of hair with moisturising aloe vera, keratin-rich wheat proteins, and circulation-stimulating Sweet White Lupine. The result? Healthier, stronger tresses and significantly less hair fall.
For glossy, defined curls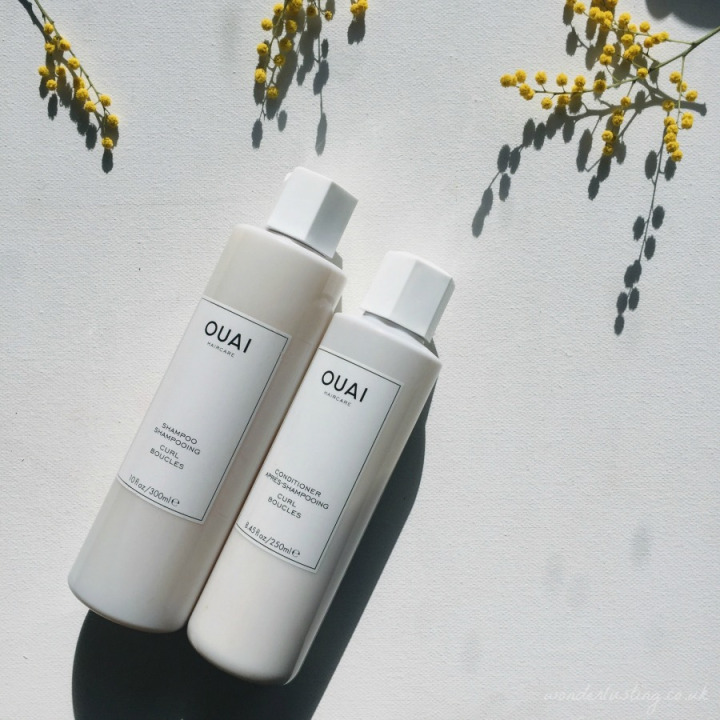 Try: Ouai Curl Shampoo and Curl Conditioner
Whether you've been blessed with a naturally bouncy head of curls, or you've gone for the classic digital perm, there's a chance that you're in need of some major hair management. Enter: Ouai's Curl Shampoo. No frills, and it does exactly what it says on the bottle—cleanses your hair and hydrates as it goes. The keratin, tamarind seed extract and unique amino acid blend leaves your curls defined, soft and bouncy.
For non-greasy roots that last
View this post on Instagram
Try: Virtue Labs Refresh Purifying Shampoo and Refresh Purifying Leave-in Conditioner
Your greasy "day two" roots may come down to a classic case of overwashing—if you find that you often can't go a day without your hair becoming a limp, lifeless mop of greasy roots and overly dry ends, then there are three possible explanations.
1) Your scalp is naturally oily
2) Your scalp type is actually normal, but your shampoo is too harsh and so your follicles overcompensate on the oil front
3) You're not cleansing your hair well enough
If you're struggling with the second case, we recommend opting for a sulfate-free formulation, such as the Briogeo Be Gentle, Be Kind™ Banana + Coconut Nourishing Superfood Shampoo. If, however, the first or third reasons sound more like you, Virtue Labs has the solution for you.
Their Refresh Purifying Shampoo works to clarify your scalp, removing excess oil and product residue gently without compromising the health of your hair. Just use it once a week, and follow up with the matching leave-in conditioner for locks that stay fresh for longer.
For perpetually splitting ends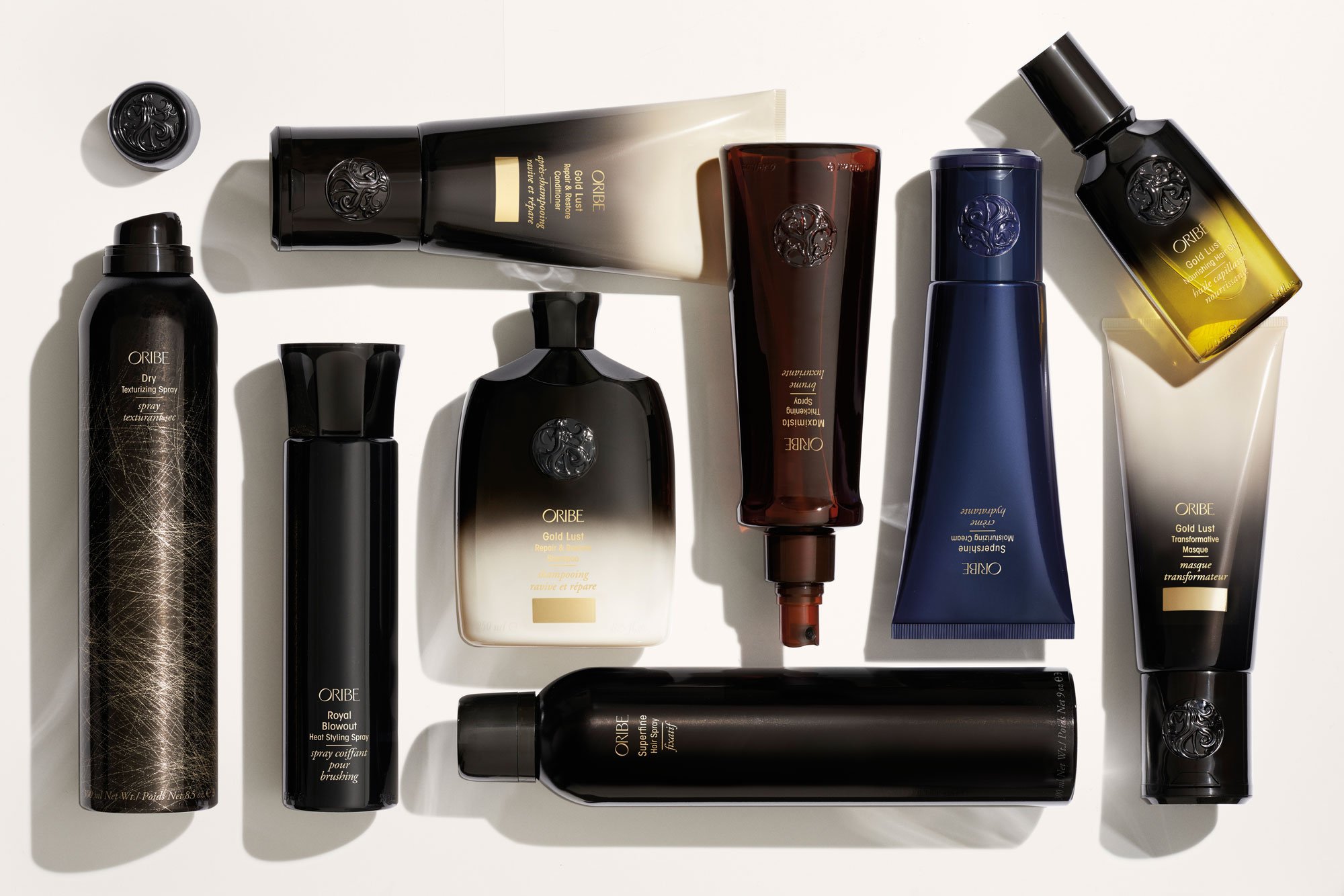 Try: Oribe Gold Lust Shampoo and Gold Lust Conditioner
This restorative formula combines centuries-old healing oils and extracts such as cypress and argan with the brand's Bio-Restorative Complex—a concoction of plant collagen, caffeine, biotin, and niacinamide—to balance the scalp and repair hair damage all at once. Upon use, the hair cuticle is smoothed, moisture is sealed in and split ends are prevented.
For longer-lasting colour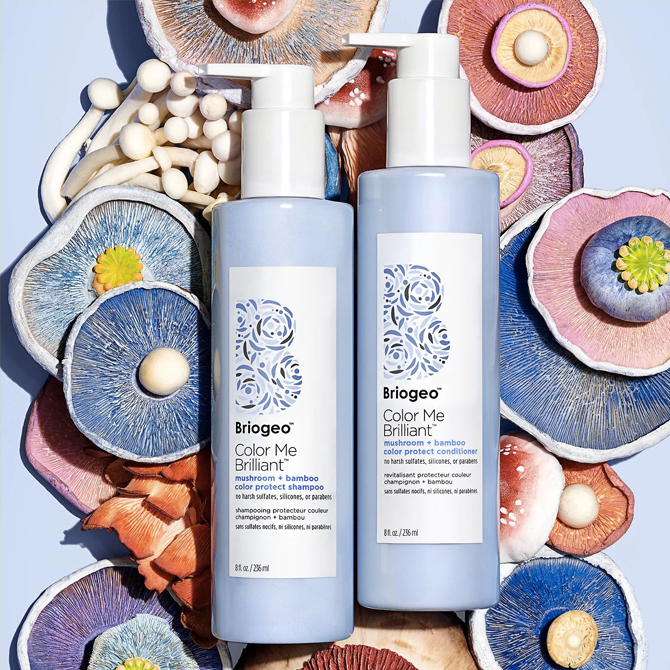 Try: Briogeo Color Me Brilliant Mushroom + Bamboo Hair Color Protect Shampoo and Color Protect Conditioner
Looking for a way to keep your hair looking salon-fresh for as long as possible? Colour-safe formulas are what you should be looking for. This particular choice is six-free: no sulfates, silicones, phthalates, parabens, dyes and DEA. What it does contain, however, is an assortment of hydrating oils and antioxidants that let you wash your hair as much as you like without losing any colour vibrancy.
For tamer hair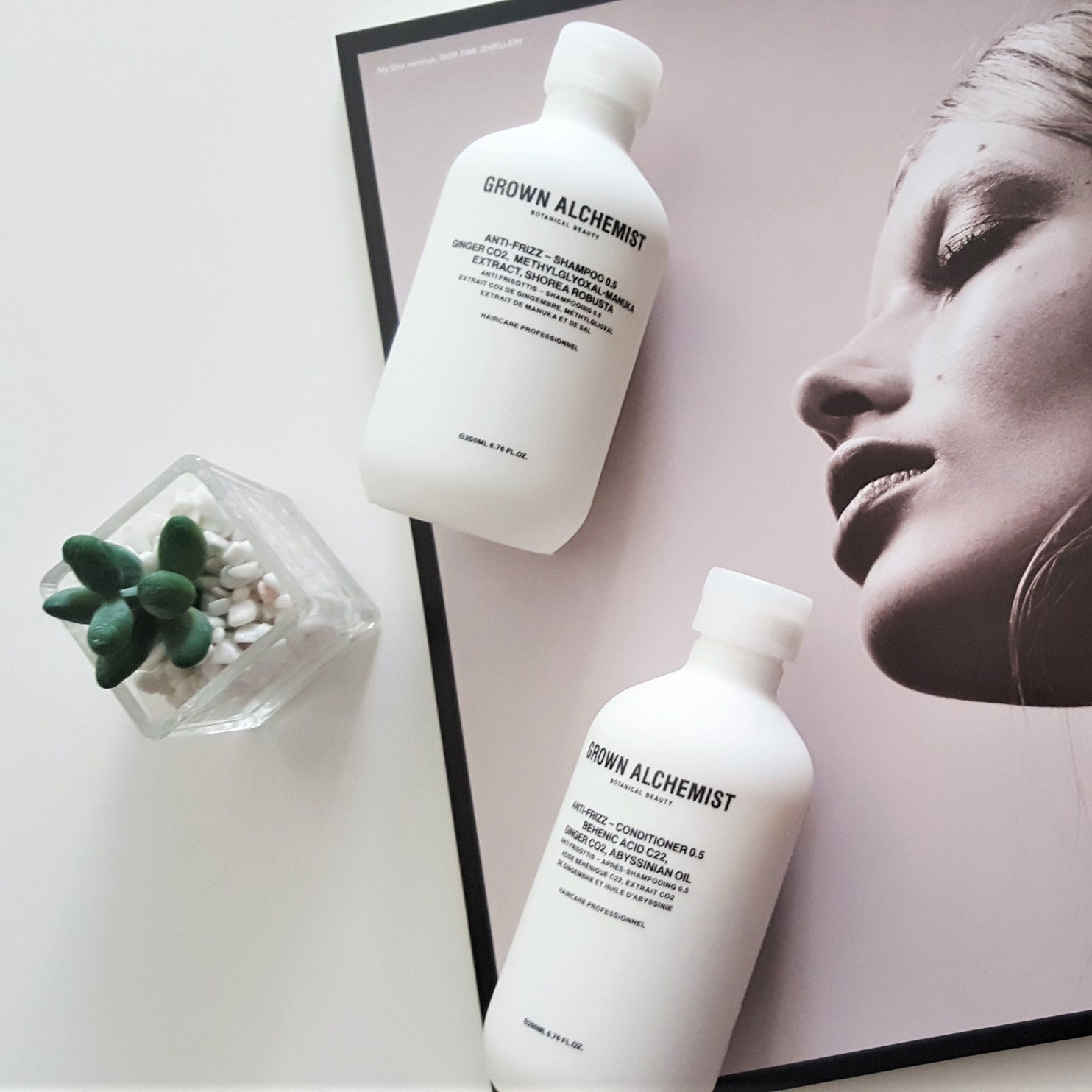 Try: Grown Alchemist Anti-Frizz Shampoo and Anti-Frizz Conditioner
Having trouble taming the flyaways? These products might just be what you're looking for. Ginger CO2 Gingerols, Shorea Robusta and Methylglyoxal-Manuka Extract work to smooth the hair cuticle, condition the shaft and scalp and make your hair all-around easier to manage and style. Plus, Baobab protein increases your hair's resistance to chemical, UV and heat stress so that it's less likely to succumb to further damage and frizz.
For that salon finish every single time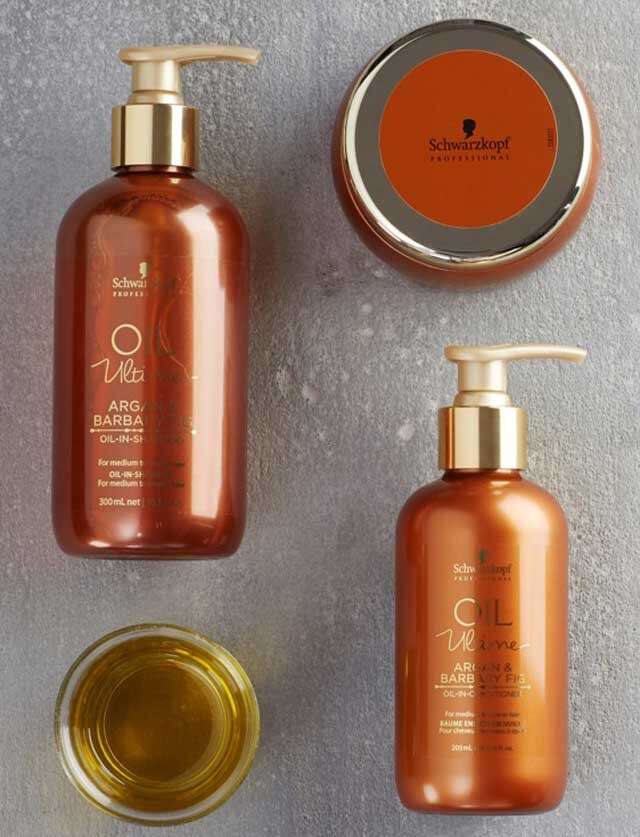 Try: Schwarzkopf Professional Oil Ultime Argan & Barbary Fig Oil-in-Shampoo and Conditioner
If you're looking to treat your hair to an aromatherapy session everyday, look no further than Schwarzkopf's Oil Ultime range. The oil-infused, lightweight formula gives your hair an all-round treat; smoothing, glossing, nourishing and balancing your tresses—without leaving it a greasy mess by the end of the day.
For lads trying to pump up the volume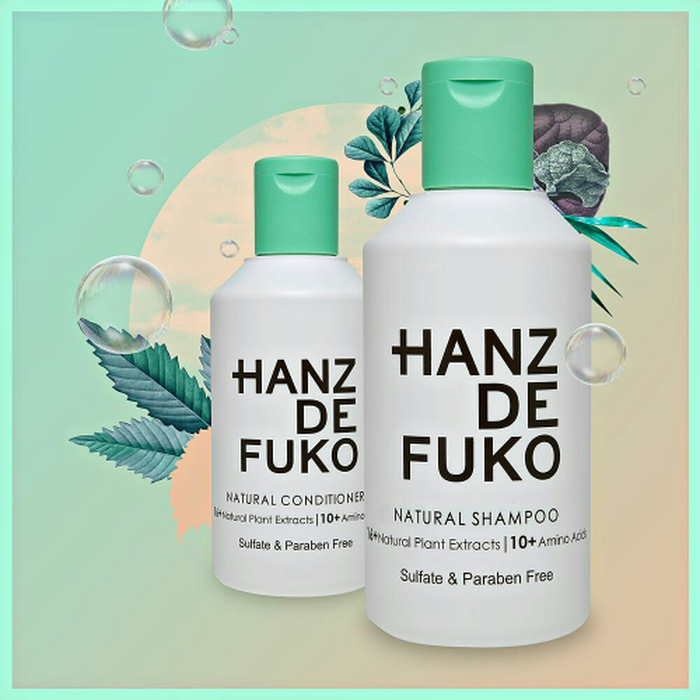 Try: Hanz de Fuko Natural Shampoo and Natural Conditioner
If you have fine hair that tends to fall flat by the next day and a normal to oily scalp that just won't quit, you'll want to work on giving your hair the TLC it needs. This duo uses natural ingredients to thicken your hair shaft and expand the hair bulb, which means that a day's worth of oil won't weigh it down as quickly. Plus, in addition to flatness and oiliness, its hydrating nature also combats dandruff and dullness—what more could you want?
For more hair stories like this, click here.