While South Korea has shown its reach and impact across various industries and communities such as fashion, beauty and music, the country has surprisingly remained conservative towards LGBT-related issues. In fact, Holland—one of the only few openly gay artists in South Korea—was physically assaulted in a homophobic attack in May 2022. While the social climate surrounding LGBT in the country has been slowly improving, the topic still remains taboo and controversial. 
As K-pop idols who have been heavily media trained, they are taught to not comment on such divisive issues. However, there are K-pop idols who have gone against the grain and bravely spoken out in defence of the LGBT+ community, even if it invites hate and negativity towards themselves. As the LGBT+ make up a huge part of the K-pop fandom, it's comforting to know that there are idols that fans can look up to and feel seen. Ahead, we gleaned some of the most LGBT-friendly K-pop idols who have shown to be proud allies. Happy Pride Month!
OnlyOneOf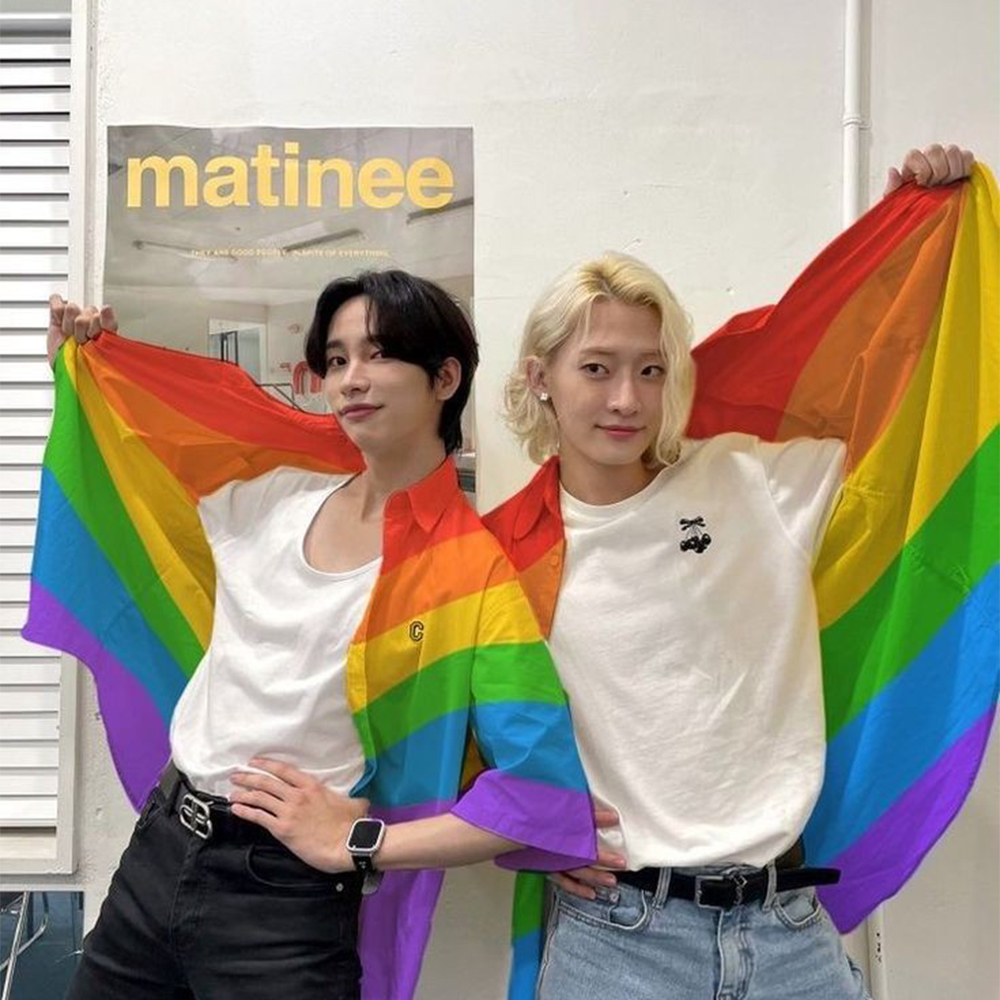 Debuted in 2019, OnlyOneOf is truly a gift to the LGBT+ community for being the only current boy group actively promoting queer storylines. Consisting of six members, the group gained an international fanbase for releasing songs that have explicit (read: not queerbaiting!) references to same-sex love. The sextet's main focus is on exploring non-heteronormative relationships and each of the members has released their own solo tracks that follow a BL (boy's love) narrative. 
The members partake in their own songwriting and choreography, and are even set to star in a BL-themed web series soon! As a group unabashedly embracing queerness, OnlyOneOf is a rarity in the K-pop industry and offers much LGBT+ visibility to fans around the world. Here's a video of the members watching proudly as a proposal between a lesbian couple occurred at one of their American concerts—showing how much of a safe space OnlyOneOf has created for their LGBT+ fans!
A COUPLE JUST GOT ENGAGED AT ONLYONEOF MINNEAPOLIS?!?!;?, pic.twitter.com/RHorfYtHyQ

— president of the masaya fanclub (@ultmill) April 5, 2023
Mamamoo
Mamamoo is known in the K-pop industry as one of the most supportive groups towards the LGBT+. From donning Pride-themed clothes to using gender-neutral lyrics, the quartet are proud allies of the queer community. The leader of the group, Moonbyul, released Shutdown which is an erotic song about a lesbian relationship whilst Wheein's Goodbye also explicitly depicts a sapphic relationship.
Further, Mamamoo has a fan project called Rainbow Moomoos, in which LGBT+ fans and allies can sponsor Pride festivals around the country on behalf of the fandom. As a result, they were the first K-pop fandom to sponsor Seoul Pride in 2017.
Read: 6 Badass female K-pop idols we should all emulate
2AM's Jo Kwon
Jo Kwon is a veteran of the K-pop industry and has always been ahead of the curve when it came to self-expression and the concept of masculinity. He pushed the boundaries in South Korea long before the LGBT+ movement became mainstream, making him one of the original K-pop allies (and member!) of the community. His debut Animal in 2012 (which features a pre-debut J-Hope) saw him decked out in tight leather pants and sky-high Jeffrey Campbell heels which was unseen for a Korean male artist at that time. While the singer has been subjected to many hate comments from netizens, his love for the LGBT+, specifically drag culture, and high heels remain unchanged.
View this post on Instagram
In an interview with Newsis, Jo Kwon identifies as genderless. "Being genderless is my weapon…I'm able to accept myself as I am. This is my long-lasting weapon in the future genderless age." The multi-talented artist has continued to embrace his androgyny and starred in multiple queer musicals.
BTS
While the mega pop icons are known for their powerful performances and record-breaking hits, ARMYs know that BTS are also vocal supporters of the LGBT+ community. Leader and rapper, RM, has expressed his solidarity towards them numerous times. For instance, he tweeted about Macklemore and Ryan Lewis's Same Love and shared, "This song is about same-sex love. It's good when you listen without paying attention to the lyrics, but even better if you do." Their music video for I Need U and Run also has an implied homosexual relationship between the characters played by Suga and Jungkook.
Further, RM and Jungkook have covered several Troye Sivan songs, who is an openly gay artist. A lot of BTS' music emphasises self-love and acceptance. This was relayed once again during RM's United Nations speech in 2019 in which he encourages tolerance "no matter who you are, where you are from, your skin colour, your gender identity." V AKA Kim Taehyung also once recommended Call Me By Your Name, a love story between two men, to J-Hope as a movie that he really enjoyed—taste!
Shinee's Jonghyun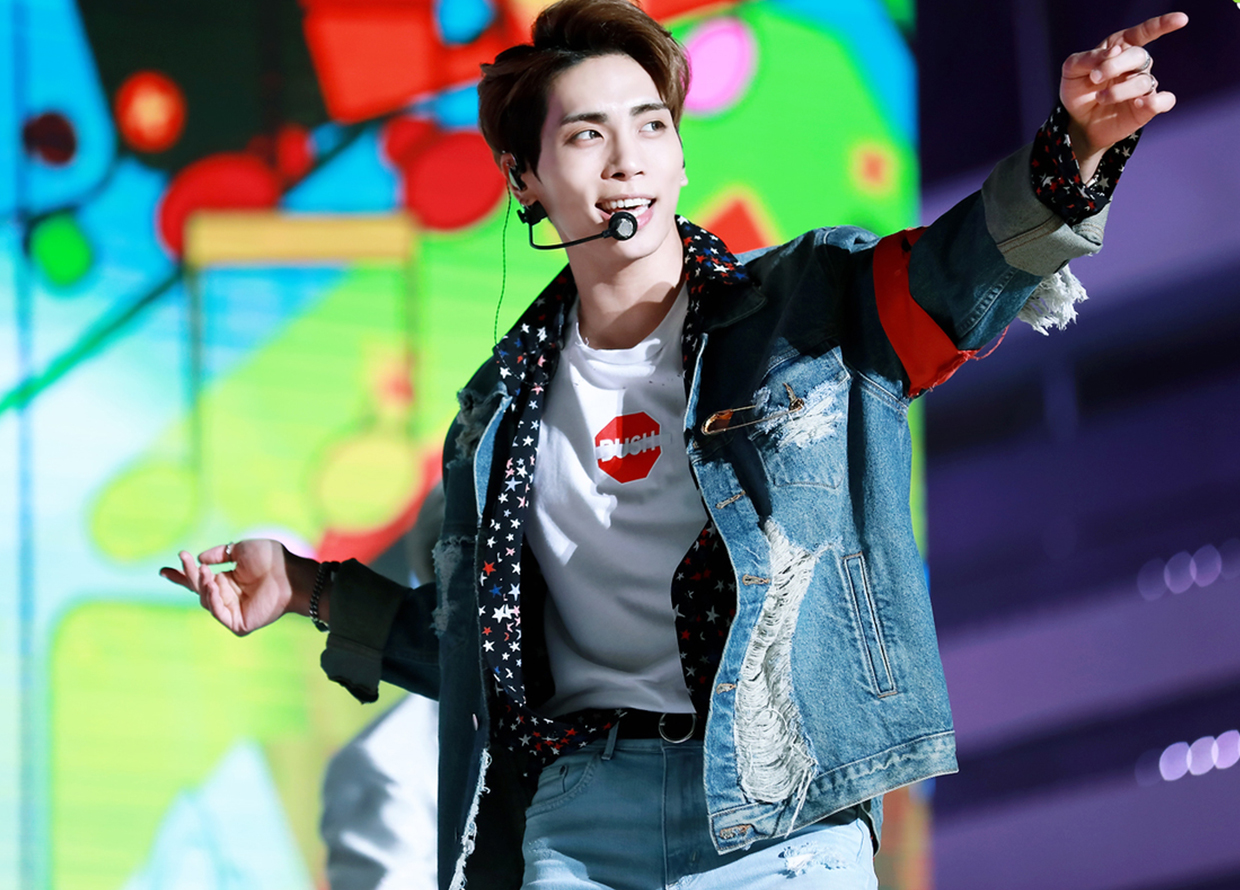 Probably one of the idols most known for his fervent support of the LGBT+ community is none other than Shinee Jonghyun. As a member of a second-generation K-pop group, social media platforms were beginning to become vital tools to communicate with fans. The singer had no qualms about posting to his nearly one million Twitter followers on current events, no matter how controversial they were. 
when jonghyun sent a message to a transgender bisexual person and changed his profile picture in support of the "annyeong" protests for lgbt rights in korea https://t.co/iOPlwoGJ5Q pic.twitter.com/ga0BEeOSHz

— joseph (@bvmkii) March 16, 2023
The most notable was when Jonghyun tweeted in support of 2013's Annyeong Protest which highlighted the discrimination the LGBT+ community faced in South Korea. The singer had actually privately messaged the transgender university student who sparked the protest and comforted her by stating, "I support you. As a celebrity, as a minority of a different type in front of the public, I also feel disappointment towards the world that does not accept our differences. Of course, I can't compare that to what you feel." His kind words advocating for LGBT+ rights still resonate 10 years later. Sadly, Jonghyun tragically passed away in 2017, but his kindness and acceptance towards the queer community will always be remembered by his fans as his shining legacy.
Girls' Generation's Taeyeon and Tiffany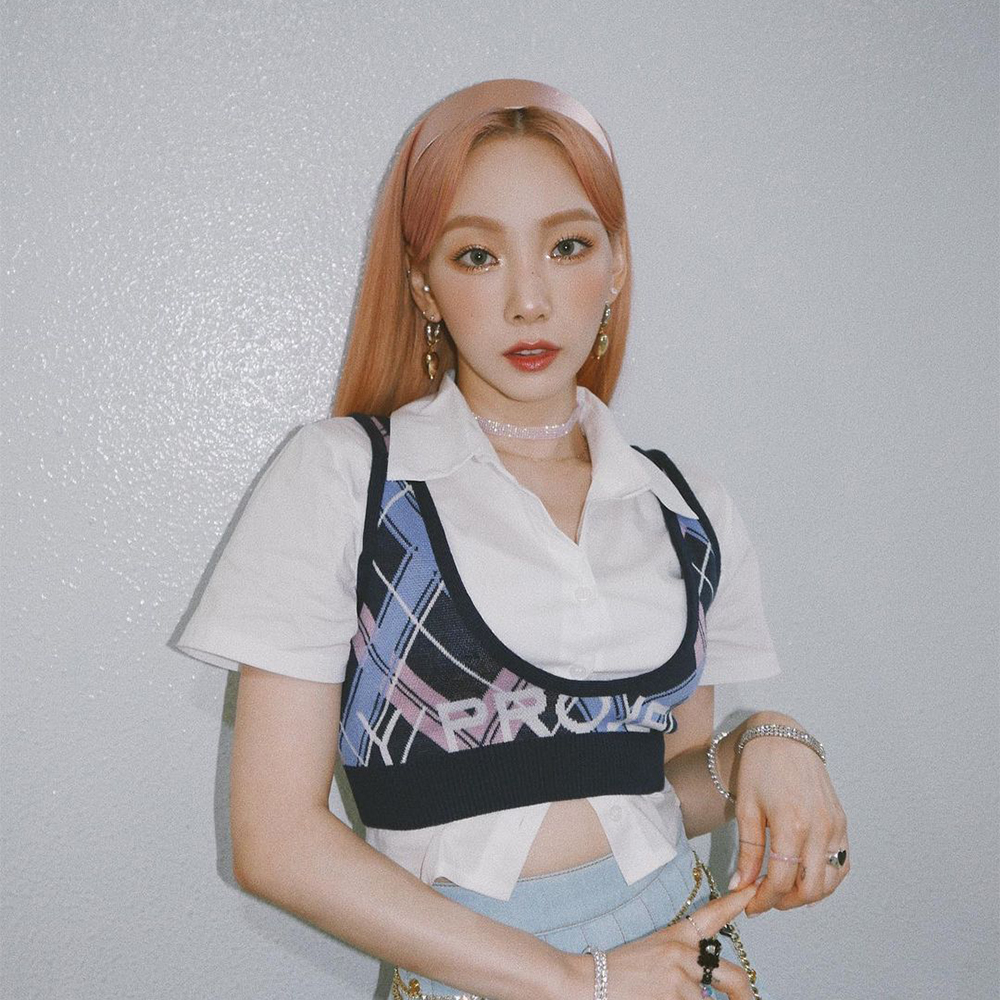 Out of the group, singers Taeyeon and Tiffany are the ones who have shown the most support for the LGBT+. The former, known for being straightforward and not one to hold her tongue, stood up for her drag friends in 2013 when her Instagram post with two drag stars was met with criticism. When asked to delete the image, the singer simply said, "no and respect them they're my friends." On 11 October 2016, Taeyeon celebrated National Coming Out Day with a subtle post of a rainbow.
View this post on Instagram
Tiffany has also shown that she has nothing but love for the LGBT+. For Pride Month, she partnered up with Neon Milk, a queer creative collective, to release a special edition of Girls' Generation's iconic debut song, Into The New World, for LGBT+ fans all around the world. Being aware that many of her fans come from the community, the California-raised singer also wrote a touching love letter on Billboard to them. She shared, "I'm thankful and blessed to be able to work with and love so many amazing individuals in the LGBTQ+ community that have contributed so much love to my art and my life."
Le Sserafim's Yunjin and Sakura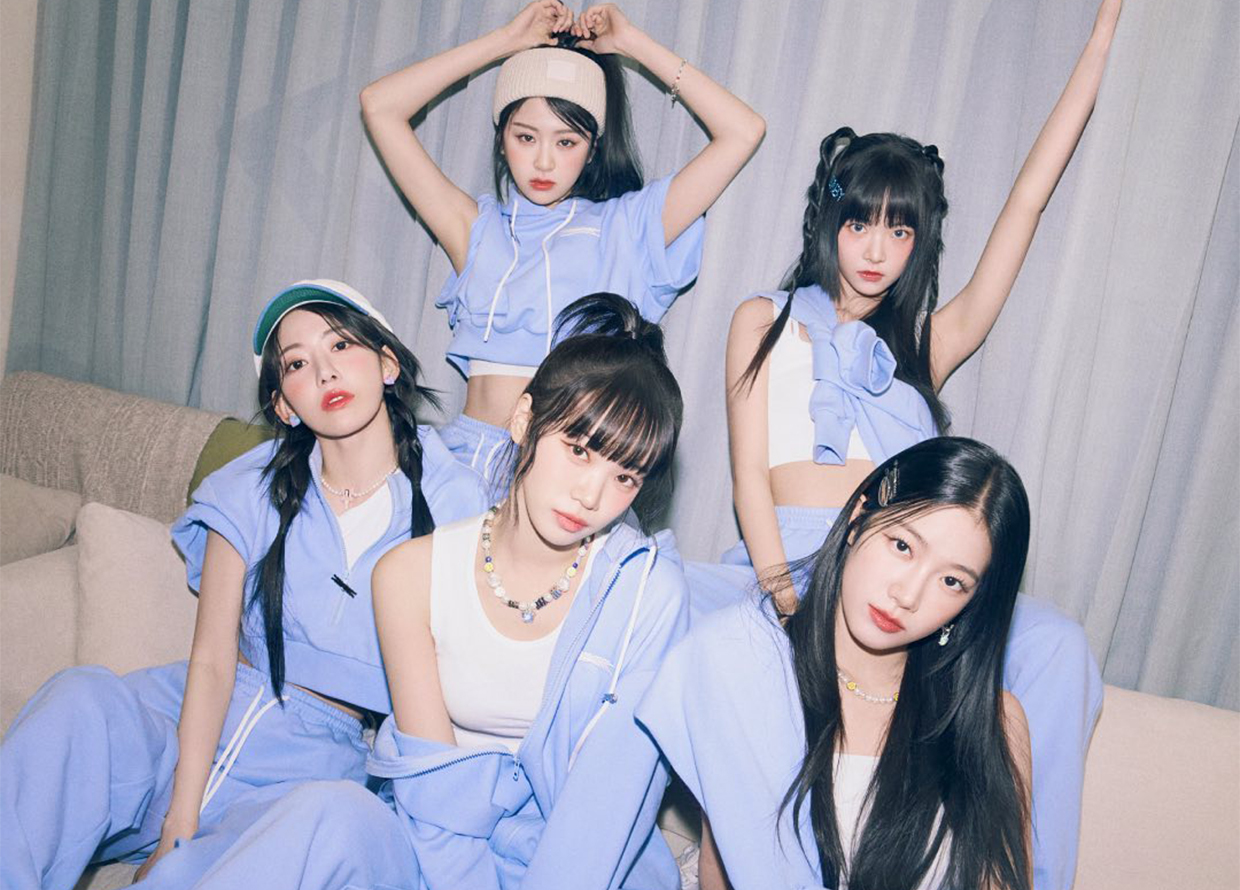 For a group that is barely a year old, it's not often you see fresh-faced K-pop idols comment on taboo topics from the get-go. Embodying their group's concept of living fearlessly, members Yunjin and Sakura are bold supporters of the LGBT+. Yunjin posted on the group's Instagram with the caption "Little throwback for Pride 🙂 I love you. Unconditionally." 
little throwback for pride 🙂
i love you. unconditionally.#LE_SSERAFIM #HUHYUNJIN #허윤진 #ホユンジン pic.twitter.com/LO7ueLuBQl

— 르세라핌 (@IM_LESSERAFIM) June 2, 2022
Japanese member Sakura also expressed some poignant views on same-sex love in a movie review for Close Knit which was published in Weverse magazine. In it, she mentions how her country needs to have a better understanding of queer community and its many forms of relationships. "Love between men, love between women, it's fine that they exist…People who are referred to as transgender, they live life while being true to their hearts…Even myself, there isn't a right timing or encounter yet but there's a possibility for me to fall in love with a woman too."
For more K-pop reads, head here.
| | |
| --- | --- |
| SHARE THE STORY | |
| Explore More | |