Fashion
30 K-pop idols and groups who are now ambassadors for luxury brands in 2023
Dominating the fashion sphere
IMAGES COURTESY OF RESPECTIVE BRANDS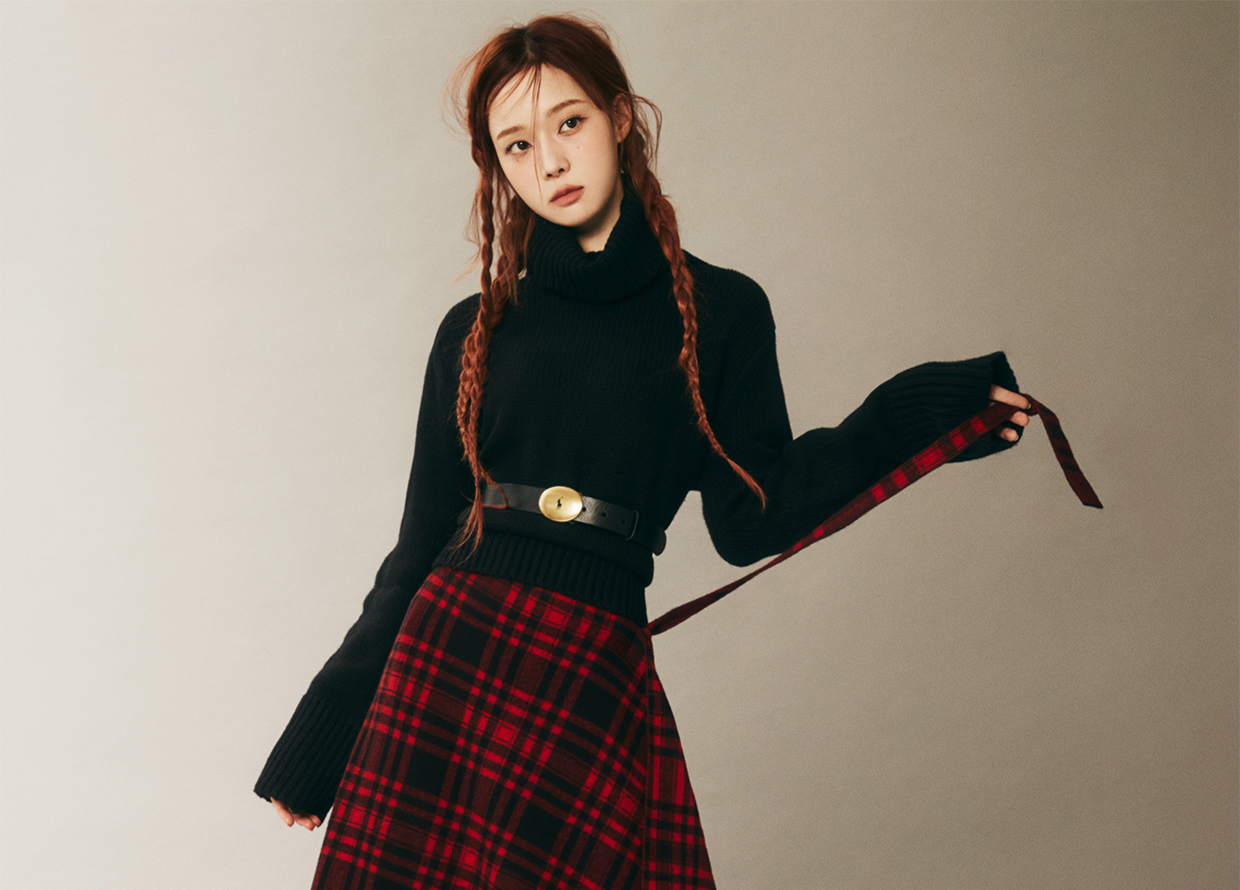 Month after month, the news of Korean stars being appointed as the faces of luxury brands keep popping up. Coming from this side of the world, it's refreshing to see more fashion houses featuring Korean celebrities and Asian faces to front their campaigns—illustrating how influential the Hallyu wave is on a global scale. While we anticipate more similar news in the coming months, here are 30 K-pop idols and groups who have been announced as new brand ambassadors this year alone.
Winter of Aespa
View this post on Instagram
Polo Ralph Lauren welcomes Winter of Aespa as its newest Korean ambassador. Along with the announcement, the brand releases a series of images of the South Korean singer sporting the Holiday line, including the multi-patchwork V-neck dress, the plaid wrap sweater skirt, and the Polo ID bag. Winter previously worked with the American fashion house on her cover for Vogue Korea.
Jay Park
View this post on Instagram
Under the helm of Sabato de Sarno, Jay Park has been named the latest ambassador of Gucci. The Korean rapper shared the news on Instagram with images of him in a blue jumper look and a dashing suit. Jay Park attended the Gucci 2024 Cruise show in Seoul earlier this year, seated beside Hanni of NewJeans and Mark Ronson before performing at the after-party.  
Doyoung of NCT
View this post on Instagram
Doyoung of NCT was appointed Dolce & Gabbana's brand ambassador in South Korea and Japan earlier this year. Following that, the South Korean singer has made appearances at the Men's SS24 fashion show and the Alta Sartoria event in Puglia. However, it wasn't until September that the Italian label empowered him as a global ambassador. To mark the announcement, Doyoung fronted the House's AW23 collection together with Maya Jama and Kit Butler. 
Le Sserafim
View this post on Instagram
Le Sserafim joins Louis Vuitton as its newest ambassador, a little over a week after the fashion house presented its SS24 collection during Paris Fashion Week. Together with the announcement, the female group becomes the face of the House's latest capsule collection, available only in South Korea. This isn't the first time the girls have worked with the brand, as they previously attended the Pre-Fall 2023 show in Seoul and performed at the after-party. "I am very excited that Le Sserafim is joining Louis Vuitton as House Ambassadors. We met for the first time at my Pre-Fall show in Seoul, and I really loved the energy they brought to the afterparty with their performance. They each have such a unique style that together feels very cool and authentic," says Nicolas Ghesquière, the Creative Director for Louis Vuitton's women's collections.
DK of Seventeen
View this post on Instagram
Bally welcomes DK of Seventeen as its latest ambassador in the middle of September. The announcement first broke on Instagram, where DK is seen holding a Lago tote bag while sporting the brand's letterman jacket and camel-coloured corduroy trousers. "We are delighted to welcome DK, the versatile artist from the iconic group Seventeen as our new global ambassador. His trendy style and warm personality perfectly match Bally's values," says Nicolas Girotto, CEO of Bally, in a statement. With this appointment, DK joins other ambassadors, such as Roy Wang and Johnny Huang as the spokesperson of the Swiss label.
Jungwoo of NCT
View this post on Instagram
Just before the start of fashion month SS24, Jungwoo of NCT has been appointed as Tod's first male brand ambassador in Korea. United by an enthusiasm for classic style and the fresh energy of the Italian label, the South Korean singer is scheduled to engage in many of the House's activities in his home country. On top of that, Jungwoo will be the face of Tod's together with celebrities such as Xiao Zhan, Liu Shishi and Joy of Red Velvet. 
V of BTS
View this post on Instagram
The Celine family gets bigger this year with the addition of Kim Tae-hyung, a.k.a. V, as its global ambassador, and, of course, it was only fitting to announce the partnership on the front covers of three separate magazines. Following the news, the new Celine boy keeps up a close relationship with the French Maison by attending its lavish Cannes dinner in May as well as making an appearance at the revamped Celine store in Tokyo, Japan, in August.
RM of BTS
View this post on Instagram
Kim Namjoon, popularly known as RM, became Bottega Veneta's newest ambassador in March. The announcement came to light on Instagram by creative director Matthieu Blazy, who shared a photo of the BTS leader styled in a chequered button-up shirt and jeans while clutching the iconic Andiamo bag. For many ARMYs, the appointment was bound to happen, as the rapper had attended the House's AW23 show during Milan Fashion Week and was spotted donning its designs on multiple occasions, including his mini 'Indigo' concert at Dia Beacon in New York last year. 
Tiffany Young
View this post on Instagram
Girls Generation continues to rule the world as Moschino taps one of its members, Tiffany Young, to represent the Italian luxury brand. According to the announcement on Instagram, the all-rounder will appear in the brand's upcoming Autumn/Winter 2023 campaign, which is anticipated to launch at the end of August. When asked about the appointment, Young adds, "I'm honoured to be a part of the Moschino family. I can not wait for this exciting journey with such a storied Italian House." Young now joins Esther Yu as the face of the high-end label. 
Felix of Stray Kids
View this post on Instagram
Felix joined Louis Vuitton as its newest House ambassador at the end of August. The big news comes as no surprise to Stay, the K-pop group's followers, seeing that he previously attended the House's Pre-Fall 2023 Women's show in Seoul and the Cruise 2024 show held on the Italian island of Isola Bella. On top of that, Felix was dressed by the label for his performance at Lollapalooza Paris as well as the Fukuoka show for the Stray Kids 5-Star Dome tour in Japan. Of the announcement, Nicolas Ghesquière, Louis Vuitton's Artistic Director of Women's Collections says: "I am thrilled that Felix is joining Louis Vuitton as House Ambassador. He is really talented, I love his energy, his unique personality and his audacious sense of style."
Youngji
View this post on Instagram
Youngji, who is most known for becoming the first female and youngest winner of the reality TV competition 'High School Rapper,' has now added the role of global ambassador for Coach to her résumé. According to the American fashion house, she embodies Coach's Courage to Be Real motto of confidently embracing all aspects of oneself to inspire others to do the same. "She reflects the spirit of confidence and self-expression that we champion at Coach, as well as our vision for a more inclusive fashion world through the Coach family," says Creative Director Stuart Vevers. Following the announcement, the House's first-ever ambassador from Korea is scheduled to participate in the upcoming Autumn 2023 campaign.
TXT
View this post on Instagram
Just days after their debut performance as one of the headliners at the Lollapalooza music festival in Chicago, Tomorrow x Together, popularly known as TXT, has been appointed the latest Dior ambassadors. Kim Jones, the Artistic Director of Dior Men, dressed the global icons in exclusive Dior Men pieces for the annual festival—solidifying the House's unique relationship with the five members. "The South Korean singers now embody the spirit and singularity of Dior style, a modernity with a timeless signature," the Maison shared in a statement.
Mi-Yeon of (G)I-DLE
View this post on Instagram
Mi-Yeon's latter half of the year looks promising, as she has been named the newest Jimmy Choo ambassador. As seen on her Instagram page, the main vocalist of (G)I-DLE is pictured carrying a Bon Bon handbag crafted from silver satin crystal mesh that matches her monochrome ensemble. "From her musical talent to her captivating performances and inimitable personal style, she truly embodies the confident, playful spirit and creative energy of Jimmy Choo. We are thrilled to have Mi-Yeon join our global Jimmy Choo community," says Sandra Choi, the label's Creative Director. Another good news is that the South Korean sweetheart will appear in the label's new Autumn 2023 campaign, which will be revealed at the end of August. 
Dahyun of Twice
View this post on Instagram
As a regular at Michael Kors' shows, Dahyun's appointment as global ambassador came as no surprise. According to the New York-based fashion house, the lead rapper of the Twice is the embodiment of the brand's confidence, glamour, and jet-set energy. "I am excited to embrace the world of music and performance with Dahyun. She is energetic, animated, and has truly captured a global audience," Michael Kors adds. Following the big news, the South Korean singer fronts the brand's Autumn/Holiday 2023 campaign, with a Spring/Summer campaign to follow. 
Hyunjin of Stray Kids
View this post on Instagram
Versace takes a stride forward with the addition of Hyunjin as its latest global brand ambassador. Prior to the announcement, the lead rapper and main dancer of Stray Kids made appearances at the La Vacanza fashion show in Cannes and the launch of the House's pop-up store in Seoul. Of the appointment, Donatella Versace says, "I am constantly inspired by new voices defining culture around the world, and for me, Hyunjin has great new energy and creativity. I love his confidence and freedom of expression. He is a true Versace man." Hyunjin is set to star in his first campaign for Versace Holiday 2023, which will debut in November this year.
Vernon of Seventeen
View this post on Instagram
In late June, Vernon has been roped in as the global ambassador for Kenzo. The lead rapper of Seventeen made his first-ever official appearance at the Kenzo Women and Men's fashion show during Paris Fashion Week, dressed in a leather jacket and striped cargo pants. "I feel honoured and fortunate to be Kenzo's Global Ambassador. I'm excited to explore the synergy this partnership will introduce and look forward to showcasing a new side of me to fans around the world," says the Korean-American rapper. 
Taeyong of NCT
View this post on Instagram
Just months after making his first appearance at Loewe's AW23 show in Paris, Taeyong has been tapped as the latest global brand ambassador for the Spanish fashion house. The NCT member has long been an admirer of the brand's innovative style and fine craftsmanship, which frequently blends runway pieces with everyday staples while staying true to its fashion-forward attitude. "He has a special connection to the brand, having admired and worn Loewe for a long time, and we love his idiosyncratic style. With Taeyong's many talents spanning songwriting, performing and visual creation, I'm really excited to see what this collaboration will bring," says creative director Jonathan Anderson. Taeyong joins Taylor Russell, Tang Wei, Josh O'Connor, and the South Korean girl group NMIXX in representing the label.  
Enhypen
View this post on Instagram
Following the release of their fourth mini album, Dark Blood, pop group Enhypen has been named the latest face of Prada. This partnership isn't entirely new to fans of their music, as the seven members have been wearing pieces from the Italian label for quite some time, and they even attended the AW23 show in Milan earlier this year. In a press statement, the boy band stated, "The synergy Prada and Enhyphen will create is something we're very excited to witness and greatly looking forward to." With their remarkable talent and unique sense of style, Enhypen is set to make an immense impact on the brand's upcoming projects and worldwide events.
Jeno Lee of NCT Dream
View this post on Instagram
It's a history-making move for Ferragamo as the brand appoints its first-ever global male House Ambassador: singer Jeno Lee of NCT Dream. As the group lead dancer and rapper, his calm, cool and collected persona makes him worthy of being an idol. While Lee may have first built ties with the label by attending its Milan runway show in February 2023, his affiliation with the fashion industry is not new, having opened and walked the runway for Peter Do's Spring/Summer 2023 show last September. The star is also a regular at Fashion Weeks.
Of the appointment, Maximilian Davis, Ferragamo's Creative Director, says: "Jeno Lee's captivating personality and ability to connect with international young audiences through his music, style and persona is exceptional. We're driven by the same passion in our creativity and feel fortunate to have him join Ferragamo." The idol stars in the brand's new Pre-Fall 2023 collection campaign, which explores and harmonises contrasts between storied glamour and everyday ease.
Haerin of NewJeans
View this post on Instagram
NewJeans continue to prove that they are a force to be reckoned with, as band member Haerin has been appointed as the latest house ambassador for Dior. The 16-year-old singer represent three divisions of the French house: fashion, beauty, and jewellery. "This is an opportunity to celebrate the privileged ties binding more than ever the NewJeans singer and Dior. Between elegance and audacity, a unique friendship in the name of creativity," says the brand in a statement. With this terrific announcement, all of the NewJeans members have now scored partnerships with various luxury brands, and Haerin will be promoting Dior alongside Anya Taylor-Joy, Astro's Cha Eun-Woo, and Blackpink's Jisoo.
Jung Kook of BTS
View this post on Instagram
It's the headline so many saw coming. After months of speculation and much teasing by the label on Twitterverse, the youngest member of the South Korean chart-toppers is named as the latest face of Calvin Klein Jeans and Calvin Klein Underwear, following his bandmates' footsteps in becoming global fashion brand ambassadors. The pop sensation makes his debut in a series of seductive photographs by Korea-based creative Park Jong Ha, wearing the brand's Spring 2023 offerings such as the '90s Straight Denim and Body Jeans and Oversized Denim Jacket.
Of his appointment, he says, "I have been a fan of Calvin Klein for a long time, and I'm thrilled to be their newest global ambassador. This partnership is very special, as Calvin Klein's heritage and brand values resonate with me. My music is how I communicate with my fans around the world, and I see this partnership as an opportunity to connect with them in a new way." Shop his looks here.
J-Hope of BTS
View this post on Instagram
Ahead of his musical collaboration with American rapper J-Cole, J-Hope was appointed as the global ambassador for Louis Vuitton. "He is beloved by fans across the world for his upbeat energy, precise choreography and creative musical direction," says the French fashion house. This is not the rapper's first partnership with Louis Vuitton; in 2021, BTS was named brand ambassador, and at the 2022 Grammy Awards, J-Hope donned an all-white suit with matching sneakers.
Kim Se-Jeong
View this post on Instagram
With over nine million Instagram followers, Kim, who gained notoriety through Mnet's Produce 101 show, is the perfect choice to encapsulate the spirit and authenticity of Longchamp. "Not only is she an exceptionally talented performer, but her joy and energy make her great to be around." says creative director Sophie Delafontaine. The award-winning actress fronted the label's SS23 campaign in bright hues and prints, as well as wearing the unmistakable Box-Trot bag in natural canvas and leather silhouette.
Jimin of BTS
View this post on Instagram
Despite the group's semi-hiatus, Jimin was chosen as Tiffany & Co.'s new ambassador and his first campaign for the luxury jeweller will debut later this year. Prior to that, Jimin was also signed as Dior's newest global ambassador—joining the likes of Blackpink's Jisoo and Exo's Sehun. While it's not Jimin's first time working with the French fashion house, it was a first for him to attend the Dior Men's AW23 Collection during Paris Fashion Week alongside bandmate J-Hope. 
Suga of BTS
View this post on Instagram
Suga's appointment as Valentino's new representative clearly shows that the lad's reign of dominance is unstoppable. Creative director Pierpaolo Piccioli noted that the rapper perfectly matches the spirit of the brand—joining Hollywood star Zendaya, supermodel Naomi Campbell and seven-time Formula One champion Lewis Hamilton as DI.VA ambassadors. Suga recently starred in a new campaign for Maison Valentino Essentials, an initiative that seeks to reinvent the men's wardrobe.
Taeyang of Bigbang
View this post on Instagram
Following his comeback with BTS's Jimin, Taeyang has now been appointed as the global brand ambassador for Givenchy. The BigBang member is a music pioneer who pushes the envelope in expressing his style, which is in line with Givenchy's aesthetic, says Creative Director Matthew Williams. In the past, Givenchy has worked with K-pop idols like the girl group Aespa, but Taeyang is the first Korean male artist to represent the French fashion house.
Jackson Wang
View this post on Instagram
Jackson Wang is no stranger to the high-end scene, having worked with brands like Cartier and Fendi. Earlier this year, the Hong Kong rapper was officially introduced as Louis Vuitton's global ambassador, following his appearance at Maison's menswear show in Paris. Wang, who used to be in the K-pop group GOT7, will be the face of Louis Vuitton alongside stars such as Ho-Yeon Jung and Deepika Padukone.
Hyein of NewJeans
View this post on Instagram
Although Hyein made her debut with the girl group NewJeans just last year, she is only going up—especially now that she has been named a Louis Vuitton ambassador. Although she's 14 years old, it is easy to see how she can effortlessly stand out in Nicolas Ghesquière's avant-garde collection, given her distinct charisma.
Danielle of NewJeans
View this post on Instagram
In early January, fellow NewJeans member Danielle was revealed to be the global ambassador for Burberry. As seen on Instagram, the Korean-Australian singer sports outfits from the British luxury fashion brand's SS23 collection while holding the sophisticated Frances bag. The 17-year-old singer becomes the second Korean woman to represent Burberry, following renowned actress Jun Ji-Hyun.
Yujin of IVE
View this post on Instagram
The Fendi family expands as they welcome Yujin from IVE. The leader of the girl group is thrilled to join Lee Min-Ho, Song Hye-Kyo, and Zico as Korean ambassadors of the Italian luxury fashion house. Yujin made her Fendi campaign debut with the Peekaboo ISeeU and Baguette bags, as seen on her Instagram page. 
For more fashion stories, click here.
| | |
| --- | --- |
| SHARE THE STORY | |
| Explore More | |