Skincare
This is the routine that actually gave me glass skin
Skin so glassy it looks fake
Images courtesy of @herabeauty_official on Instagram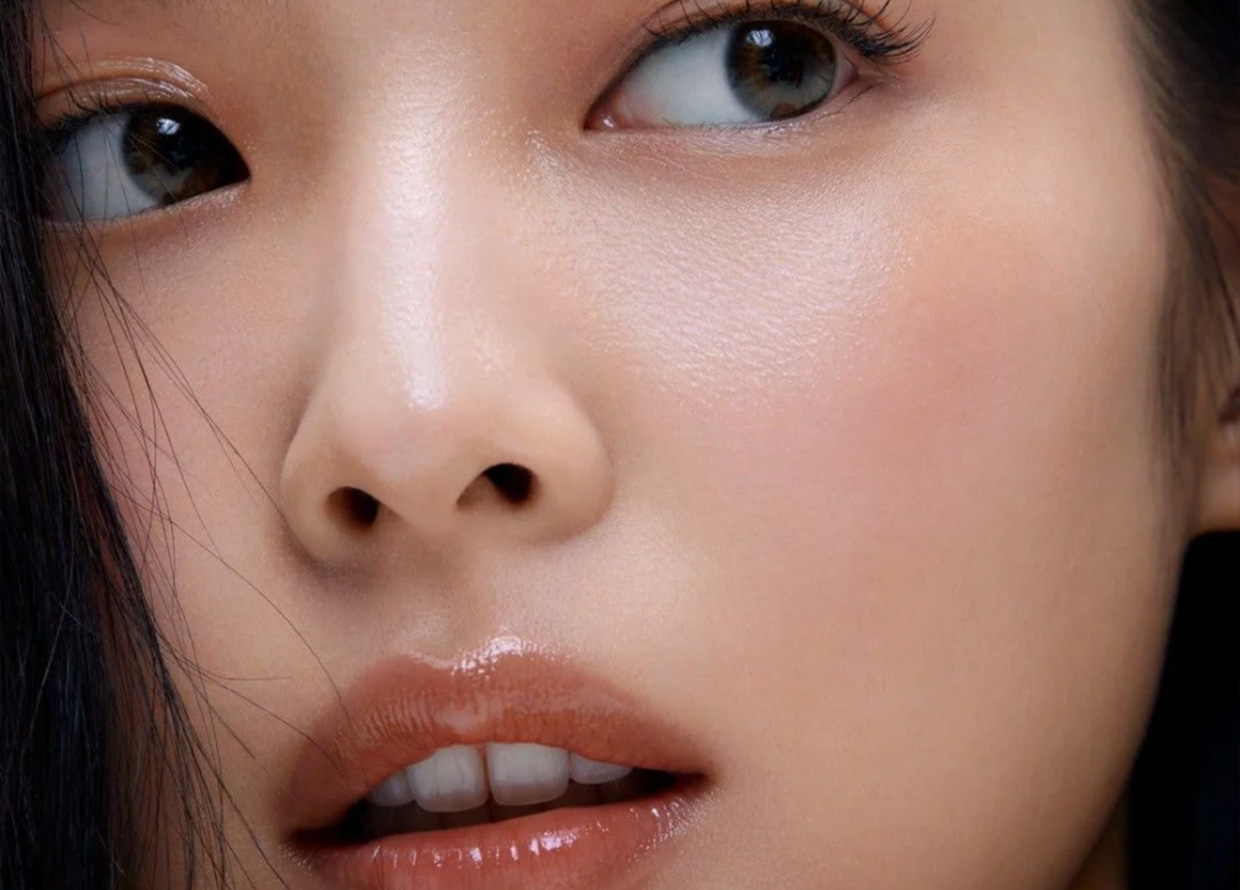 Want to know how you can achieve glowy, clear glass skin? Well, good news! You've come to the right place.
I've been consistently taking care of my skin from the young age of nine, thanks to my mother who insisted that I start practising skincare before the hell of my teen years came upon me. Since then, I've developed a fervent fascination with all things skincare. I'm eternally grateful that I was not only able to live through my teen years and entered my adulthood with skin issues that were fairly easy to handle, and also being one of the lucky few to achieve glass skin—though I won't lie, there were bumps along the way. 
From incredibly stubborn and very visible blackheads to spontaneous nodule breakouts that lasted for months, every flaw that I've encountered has led me down a rabbit hole of skincare products that are perfect for treating each imperfection, even the most minuscule. In fact, if you could take a look at my skincare stash, you will find numerous products that I've collected so I'm always prepared for any blemishes that may potentially emerge, coupled with various makeup products with skincare benefits to help conceal my flaws without irritating them further—and I'd say I've done a pretty great job, given that countless people have told me they couldn't possibly believe that I ever had any issues with my skin. 
On top of that, my partner also happens to have problematic skin (cystic acne) that has gotten way, way better since using my skincare products—and he doesn't even follow a proper routine! Not only did his stubborn acne scars disappear, but his skin has also been completely clear for the past year. Of course, I'm no certified expert, but I must be doing something right! And with that, I'll be sharing my secrets to achieving and maintaining glass skin—but, before I begin, I'd like to mention that what works for me, may not always work for you as everyone has different types of skin. Hence, I'll give you an idea of what my skin is like so you can decide if my routine will suit you.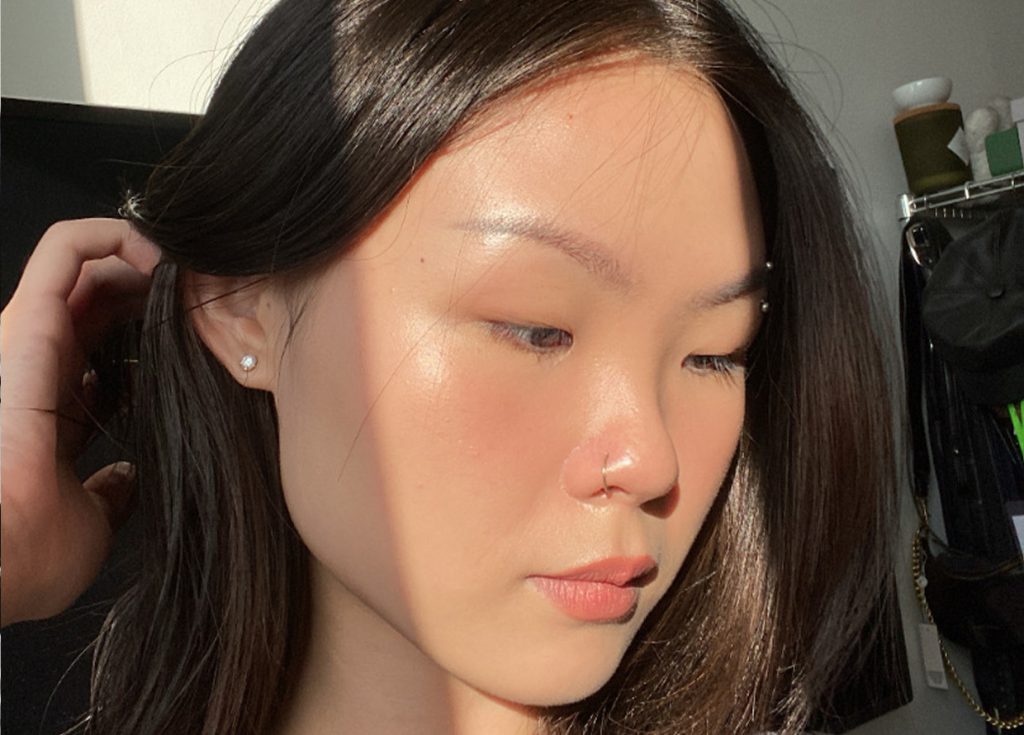 Type of skin: Oily to combination
My T-zone is almost always oily, especially on days when I'm out and about. Everywhere else is often dry, though it depends on the weather too. My skin isn't sensitive to skincare or makeup, though, my daily habits (what I consume and how much sleep I get) will very much reflect on my skin. 
Common skin issues: Blackheads, nodule acne, and dull skin
I've had visible blackheads on my nose for as long as I could remember, and I've tried everything. It was much, much worse before, but I've managed to tone it way down. In the past few years, I've also experienced nodule breakouts in certain areas that lasted for months, particularly on my forehead and even on my temples at one point. My skin is also often dull, especially on a long day, as if I hadn't slept for weeks. 
Now, let's get into it!
Morning
I try to keep it simple with my morning routine, keeping it down to only three products on regular days and four on days that I have blemishes to cover. 
Face wash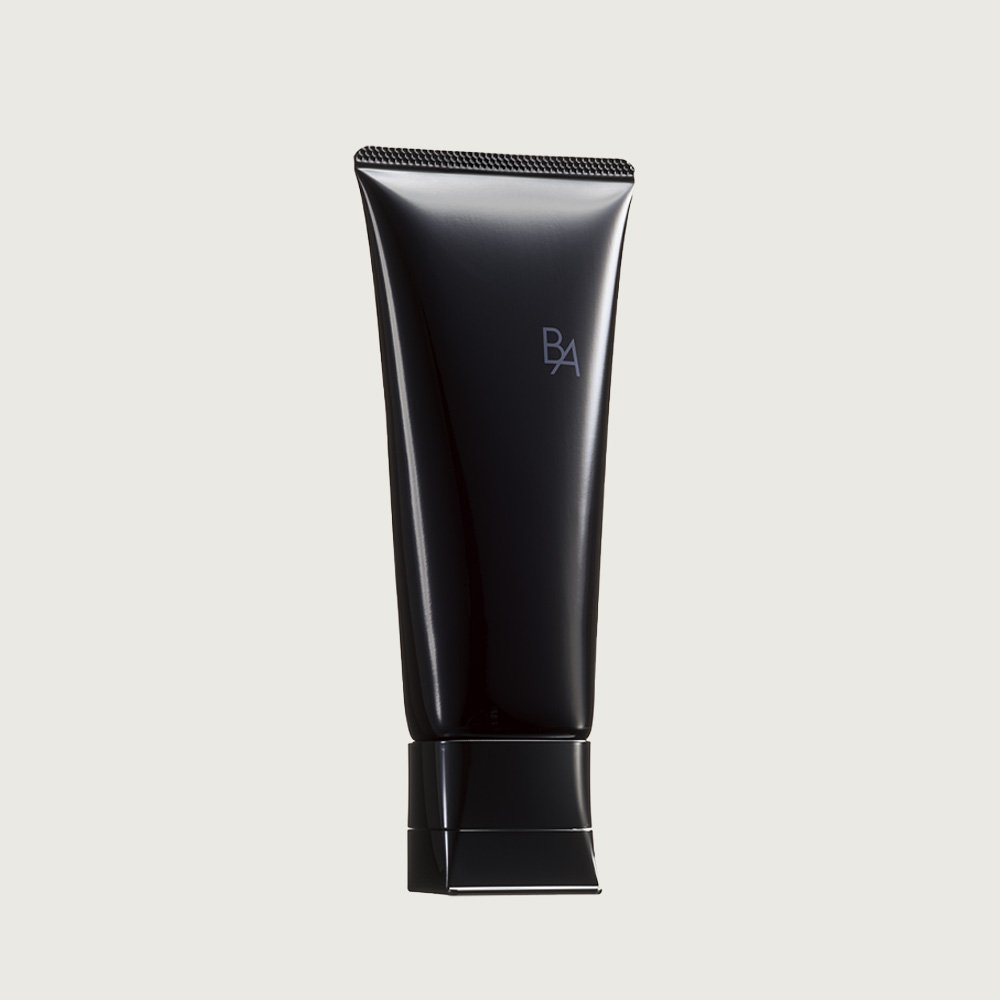 I often wake up with very oily skin in the morning, partly because I would drench my face in skincare the night before. Hence, I prefer to use a foamy face wash to cleanse my face during the day, and I'm currently using Pola's B.A Facial Wash. A little goes a long way, so I would only use a tiny blob of product when cleansing. Though, if I'm somewhere cold and dry, I use Pola's B.A Cleansing Cream to avoid drying out my skin further. 
Shop here 
Vitamin C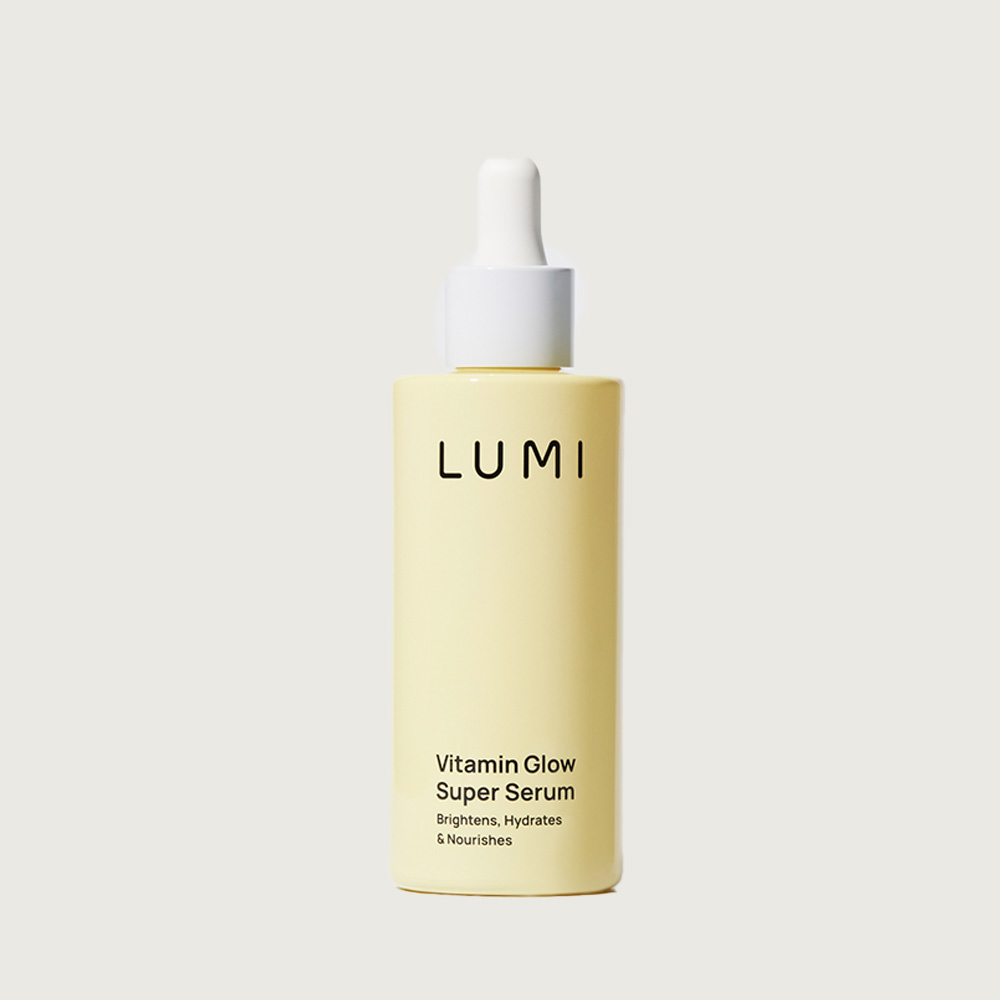 Next, I put on a vitamin C serum. I've tried and tested vitamin C serums from various different brands, but I found Lumi's Vitamin Glow Super Serum to be the best so far. 
Shop here 
Hydrating lotion (optional)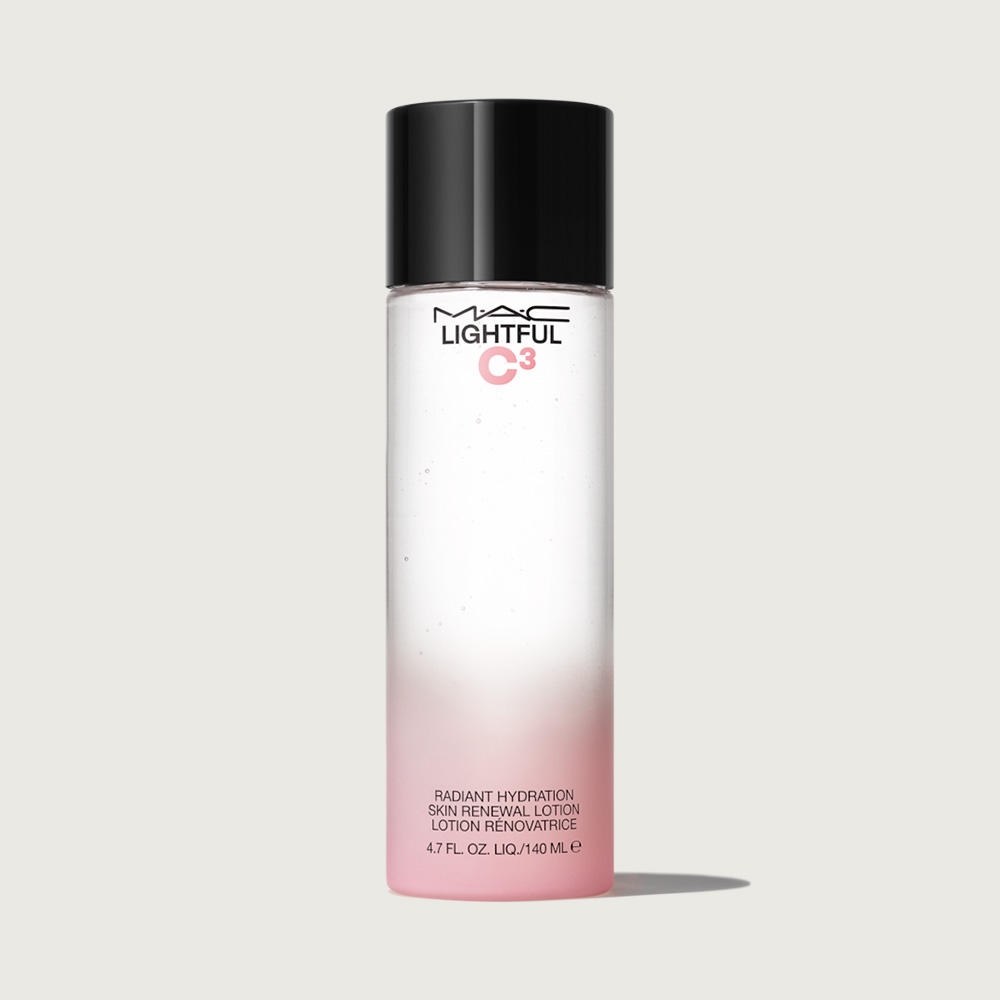 If I'm feeling a little extra, I'll put on a hydrating lotion as well. Recently, I've been using Mac's Lightful C3 Radiant Hydration Skin Renewal Lotion, and it's amazing under makeup, especially if you have dry skin.
Shop here 
Sunscreen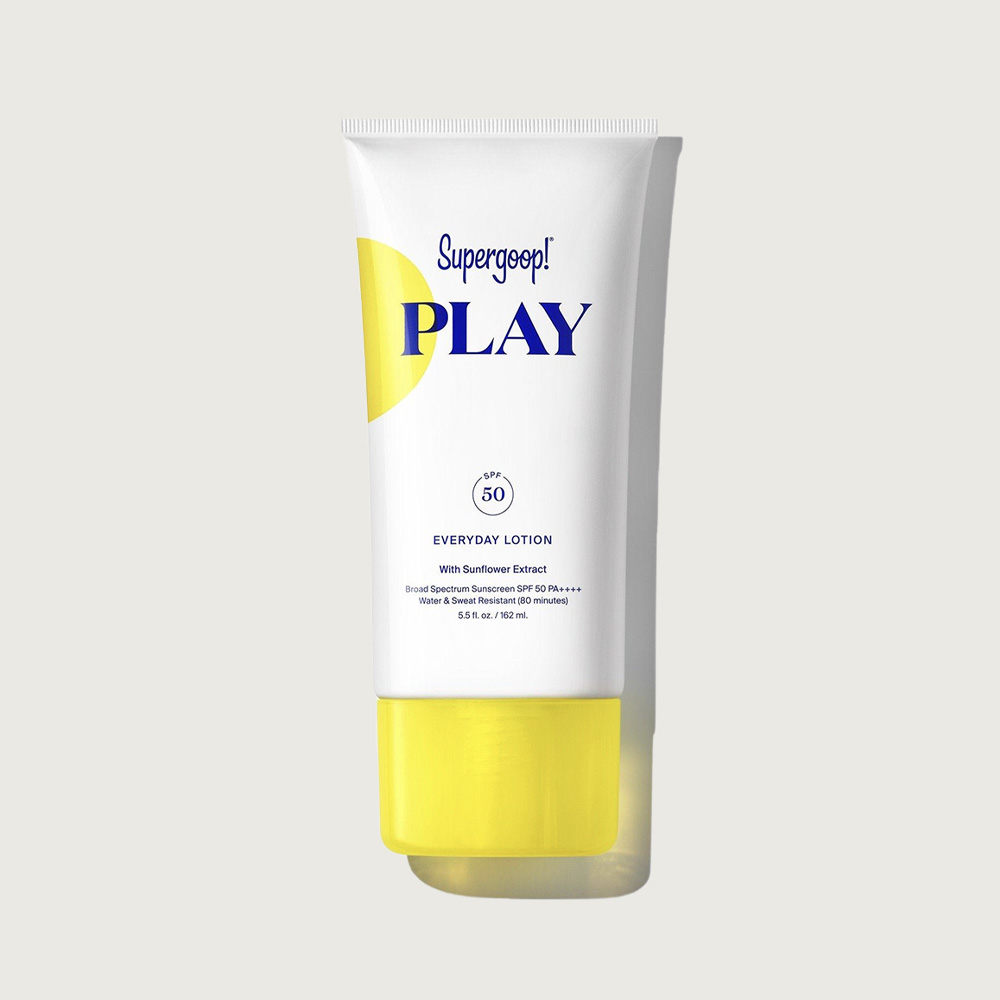 I'll finish off with a generous layer of Supergoop's Play Everyday Lotion SPF 50, one of my favourites that I'll be sticking with for a while. This sunscreen also works wonders under makeup, giving you a healthy glow that even peeks through after baking your face with setting powder. According to Supergoop's Area Sales and Training Manager, Suhaini Putera, "The rule of thumb is ⅓ to ½  of a teaspoon for the face and do not forget the neck, and a shot glass for the body. However, if you find yourself questioning whether you have applied enough sunscreen, go ahead and apply another layer, as you can never apply too much sunscreen."
She added, "It is proven that 98 per cent of signs of ageing are caused by overexposure to harmful UV rays. That includes dryness, dullness, loss of elasticity and many more skin concerns that will prevent you from achieving glass skin. By applying sunscreen, you are protecting your skin from all the harmful rays that cause photoaging/photodamage (early signs of ageing that are caused by UV rays), helping you achieve glass skin along the way!"
Shop here 
Blemish treatment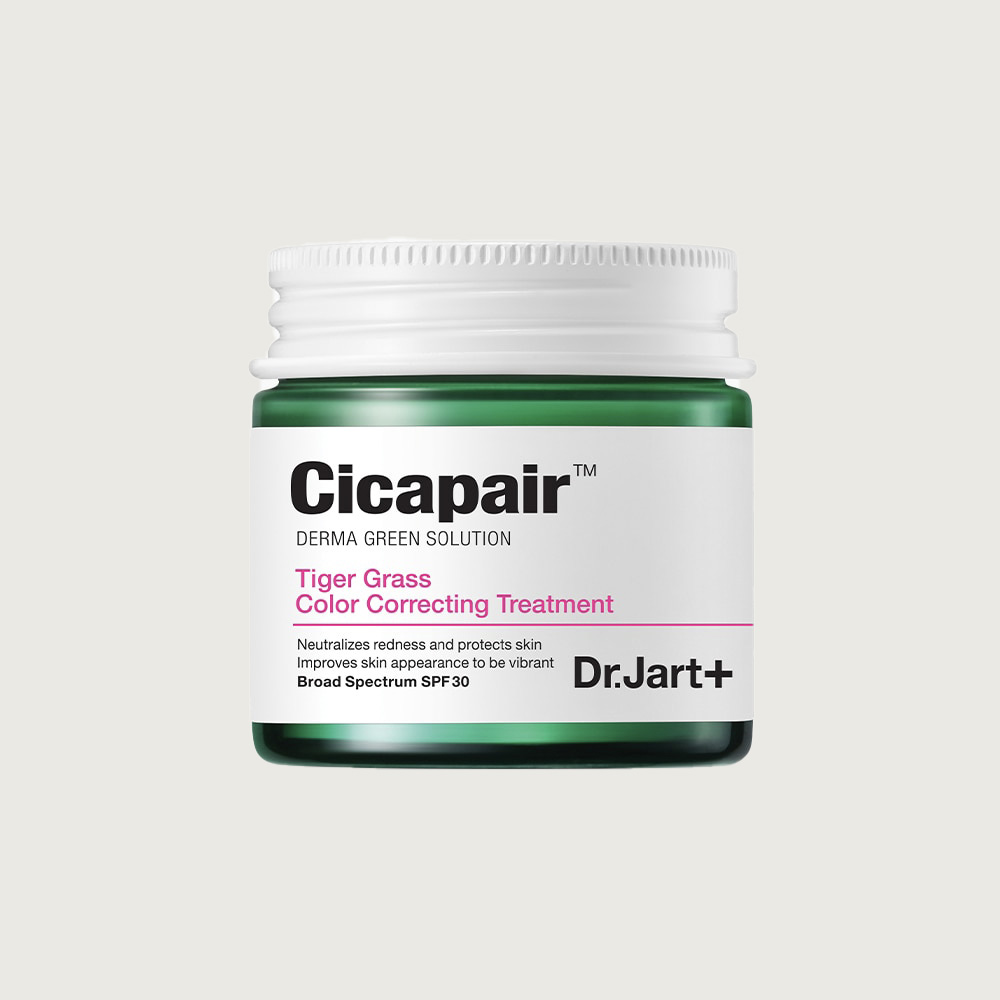 If I have any visible blemishes or acne, I'll cover them with pimple patches if I'm heading out all day. If they aren't too visible, I'll colour-correct them with Dr. Jart's Cicapair Tiger Grass Colour Correcting Treatment.
Shop here 
Night
At night, the products I use typically depend on my mood. I like to switch things up every day according to the condition of my skin, but these are the usuals. 
Oil cleanser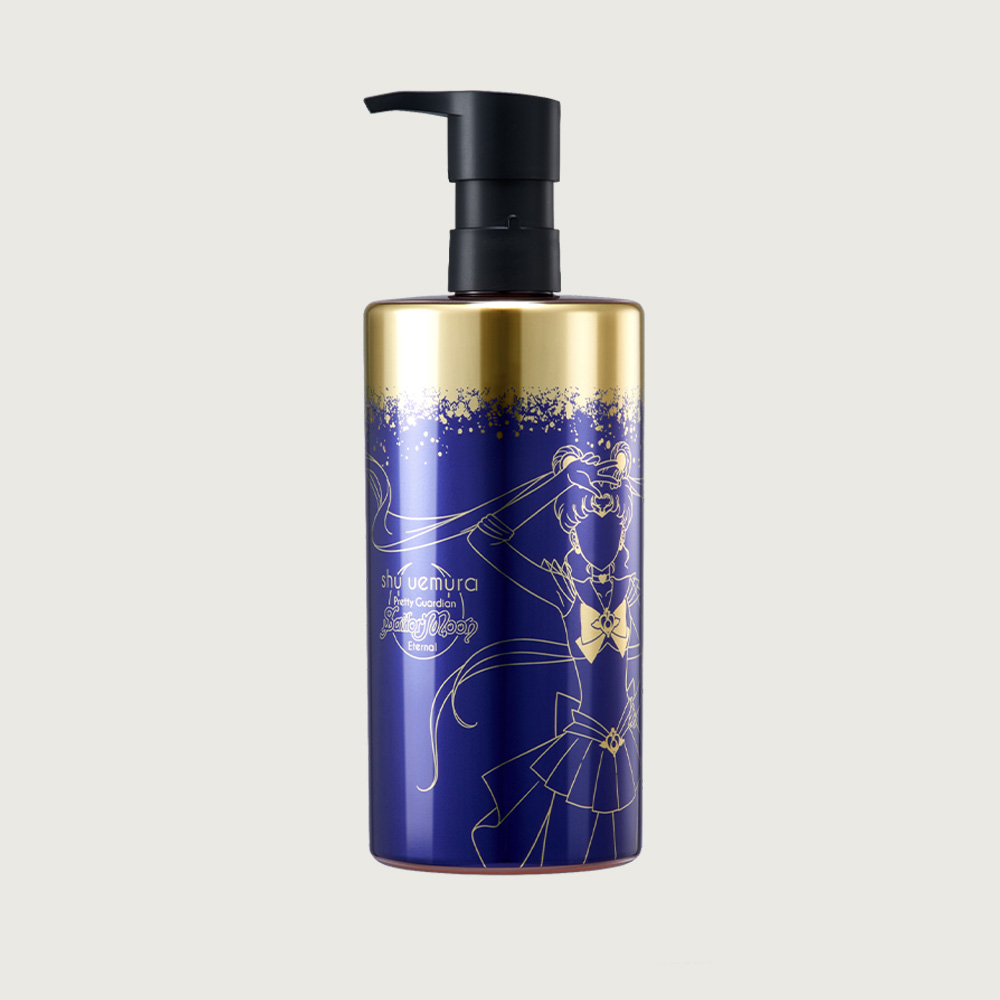 Now, oil cleansing is something I take very seriously to maintain glass skin. This might be a little questionable, but I spend at least 20 minutes getting every tiny bit of imperfections off until my skin feels extremely smooth. I've always struggled with visible blackheads and clogged pores in my T-zone from a young age, and the only thing that has ever successfully helped with getting them off—and keeping them away—is oil cleansing. Currently, I'm using Shu Uemura's Sublime Beauty Cleansing Oil Sailor Moon Eternal Collection. 
Shop here 
Face wash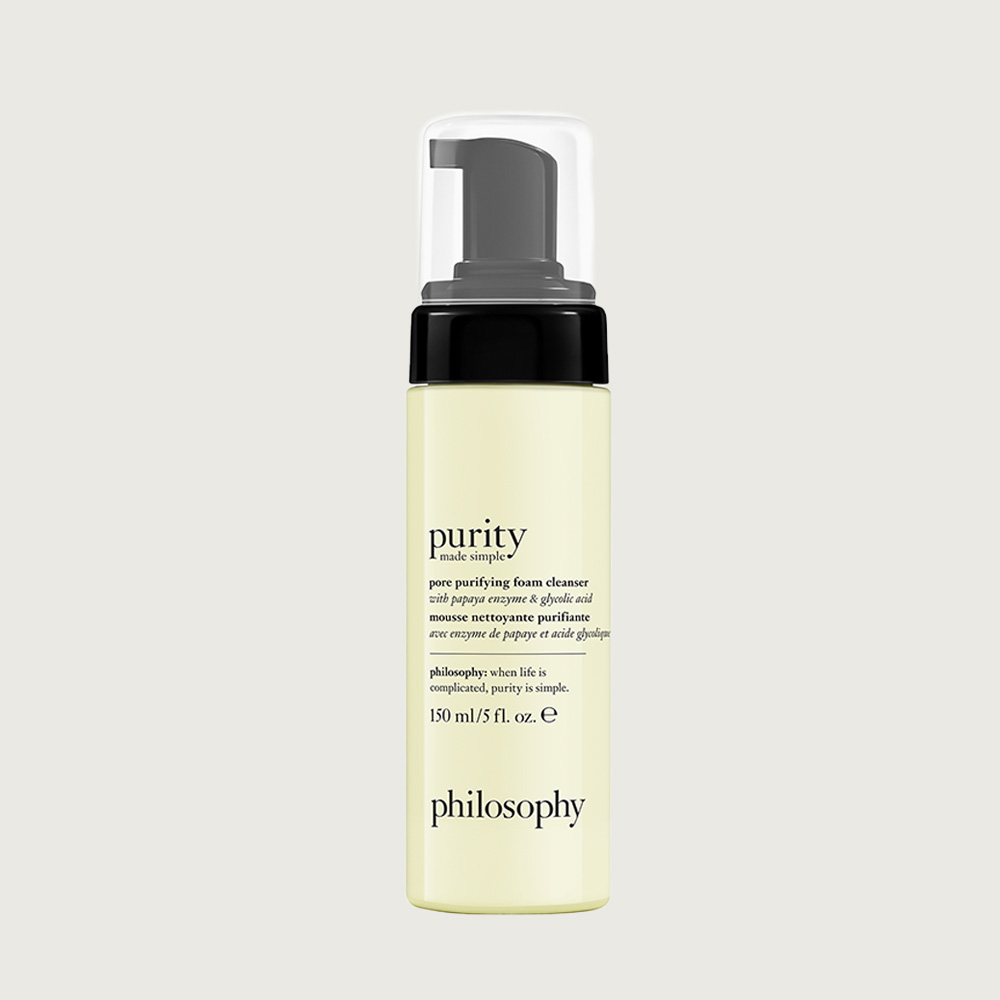 After oil cleansing, I'll wash my face with Philosophy's Pore Purifying Foam Cleanser. Alternatively, I'll use Panoxyl's 4% Benzoyl Peroxide Daily Control cleanser if I'm having a bad breakout as it's one of my skincare holy grails for getting rid of acne. This particular product is what cleared my partner's cystic acne and kept them away for good. Results are visible from the first week of use, and I have never found a better cleanser to help with problematic skin. 
Shop here 
Retinol
(3 days a week)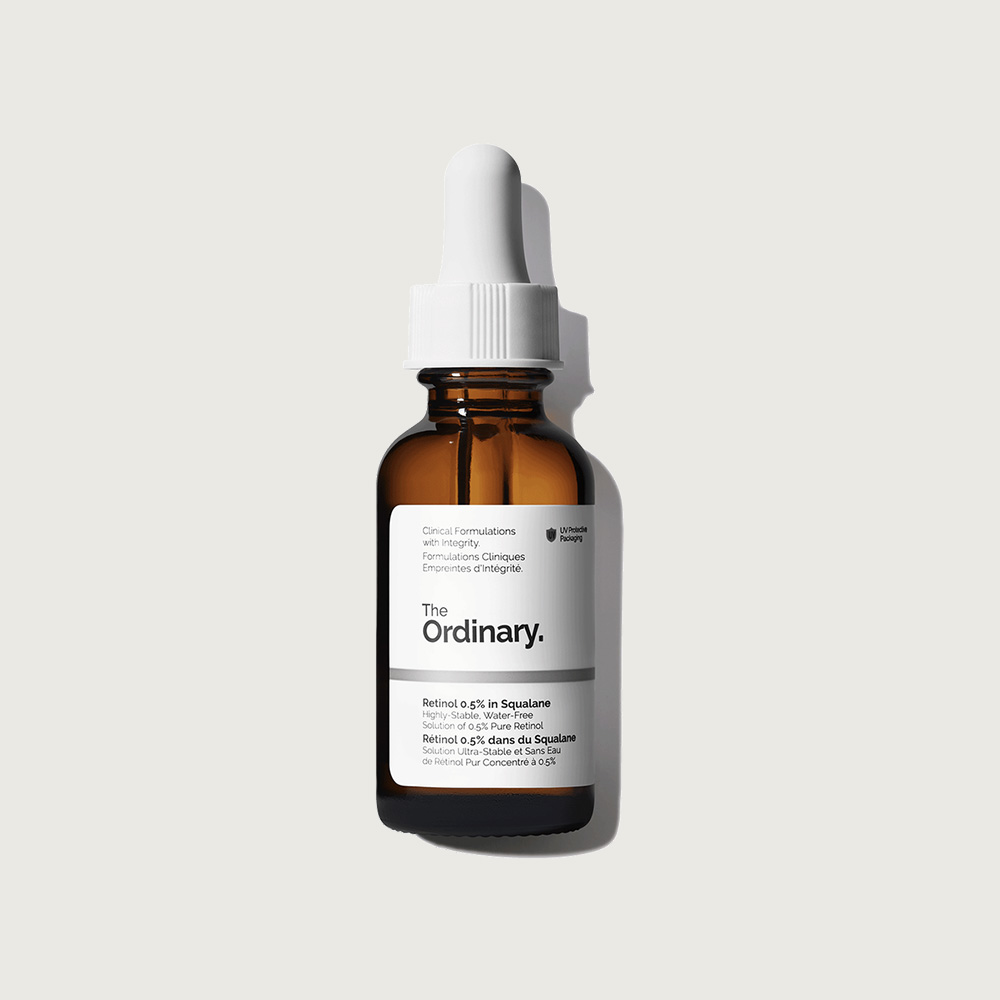 After cleansing, I'll ensure my face is completely dry before putting on The Ordinary's Retinol 0.5% in Squalene. If you haven't heard, retinol works like magic, and I don't play around when I tell people that they absolutely need to include it in their routine and witness the magic themselves.  
Shop here 
Essence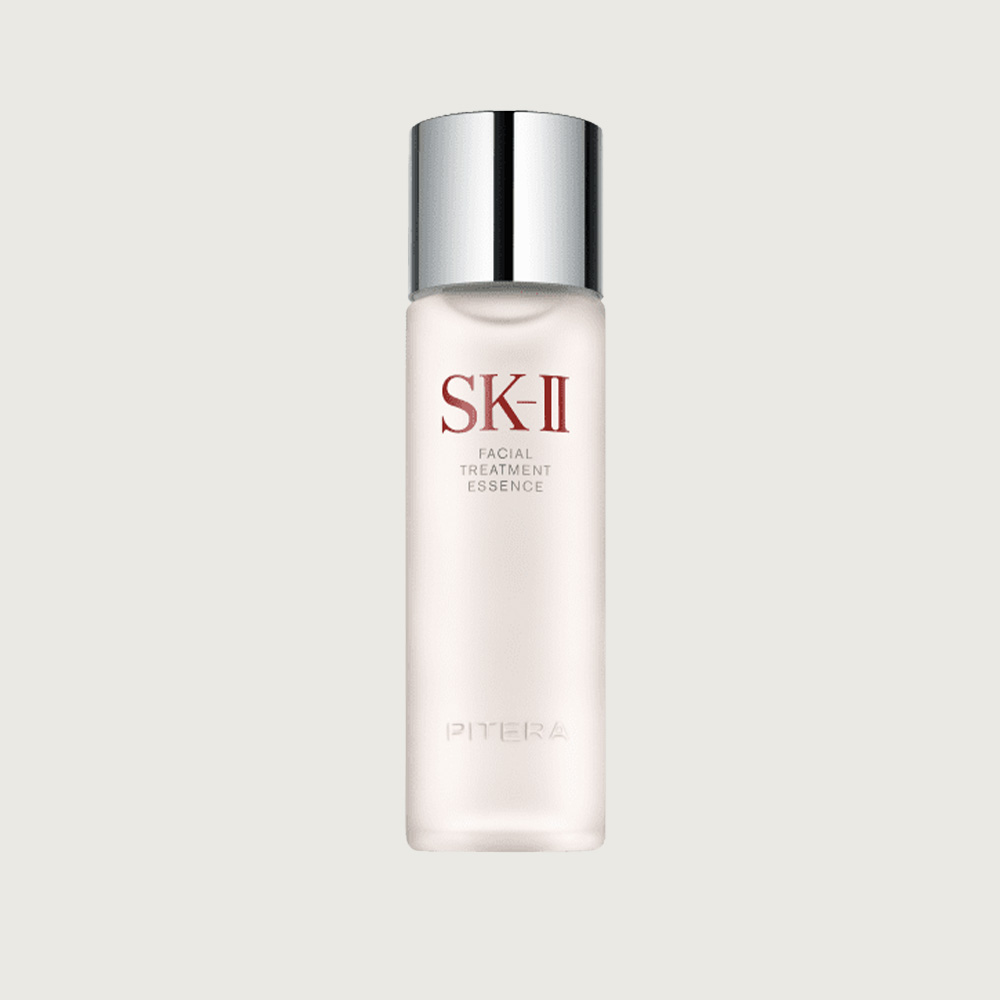 Essence comes next. I've heard many good things about SK-II's Facial Treatment Essence, so I'm currently trying it out for the first time. It's been about a week, so far so good! 
Shop here 
Softener/Lotion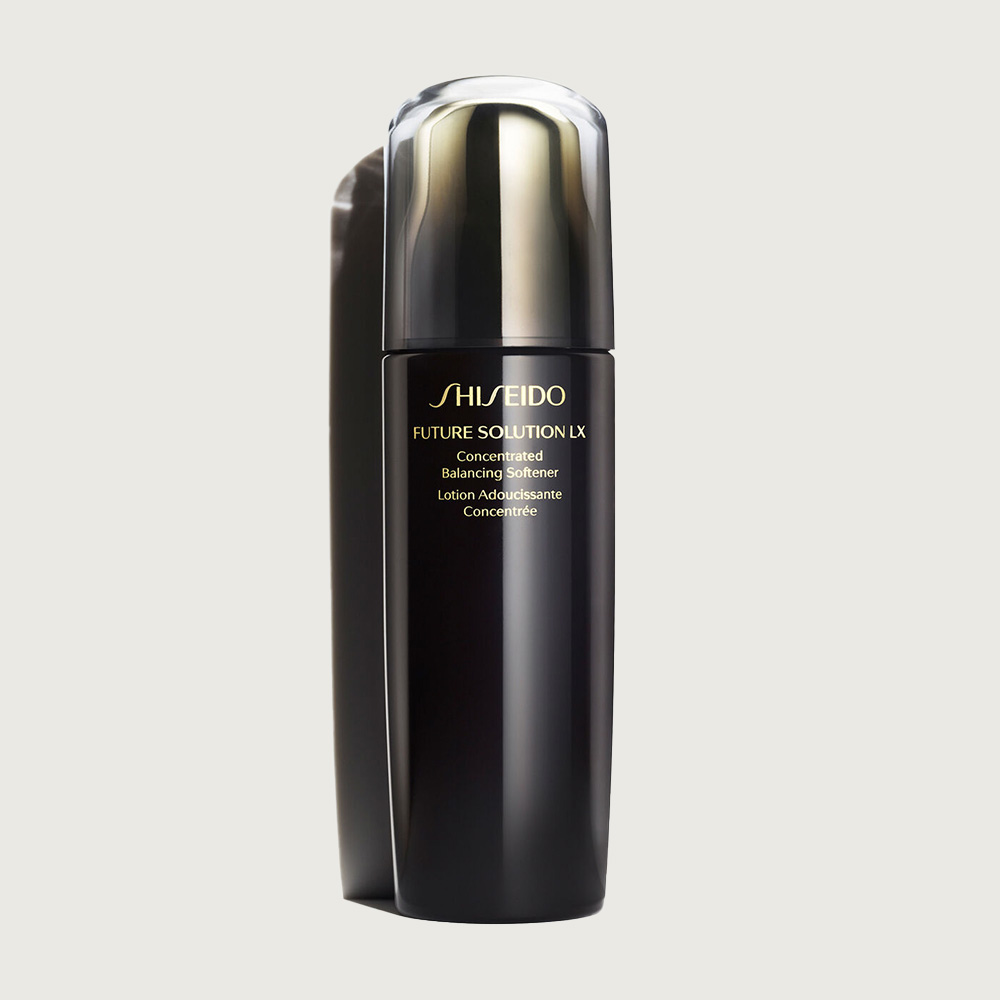 Next, I'll put on Shiseido's Future Solutions LX Concentrated Balancing Softener. I find this product to work best at night due to its thick consistency that hydrates my skin like a dream, leaving it feeling soft with a velvet-like complexion in the morning. 
Shop here 
Moisturiser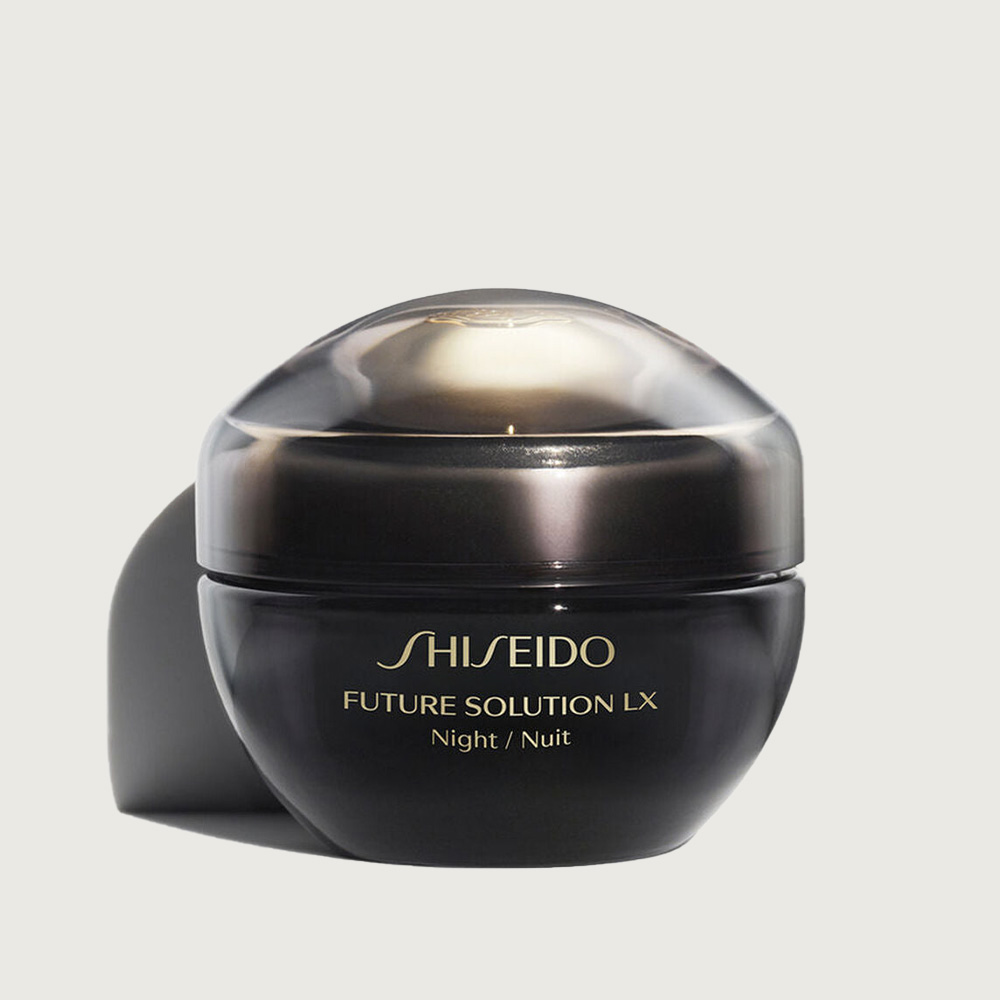 For my night-time moisturiser, I've been loving Shiseido's Future Solution LX Total Regenerating Cream for its rich, creamy consistency that never feels too heavy on my skin. It's also very, very hydrating and always leaves my skin feeling so soft and hydrated. 
Shop here 
Acne patch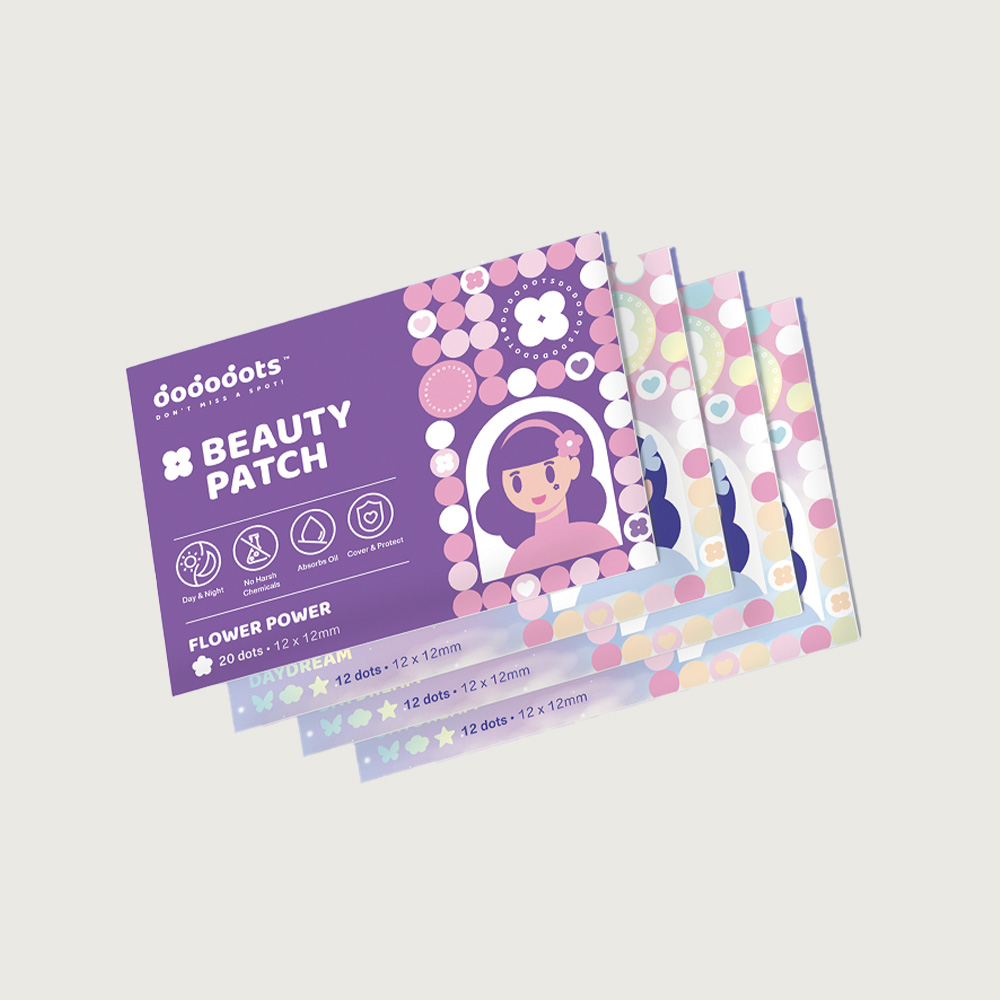 And finally, to end my night routine, I'll slap on some acne patches where it's needed and let it work its magic whilst I sleep!
Shop here 
And with that, I wish you the best of luck in your journey to achieving glass skin!
For more beauty reads, click here.
| | |
| --- | --- |
| SHARE THE STORY | |
| Explore More | |