Film, TV + Theatre
6 Best Asian boys' love (BL) dramas that define the genre
Pride of pride
IMAGES: WATCHA | GMMTV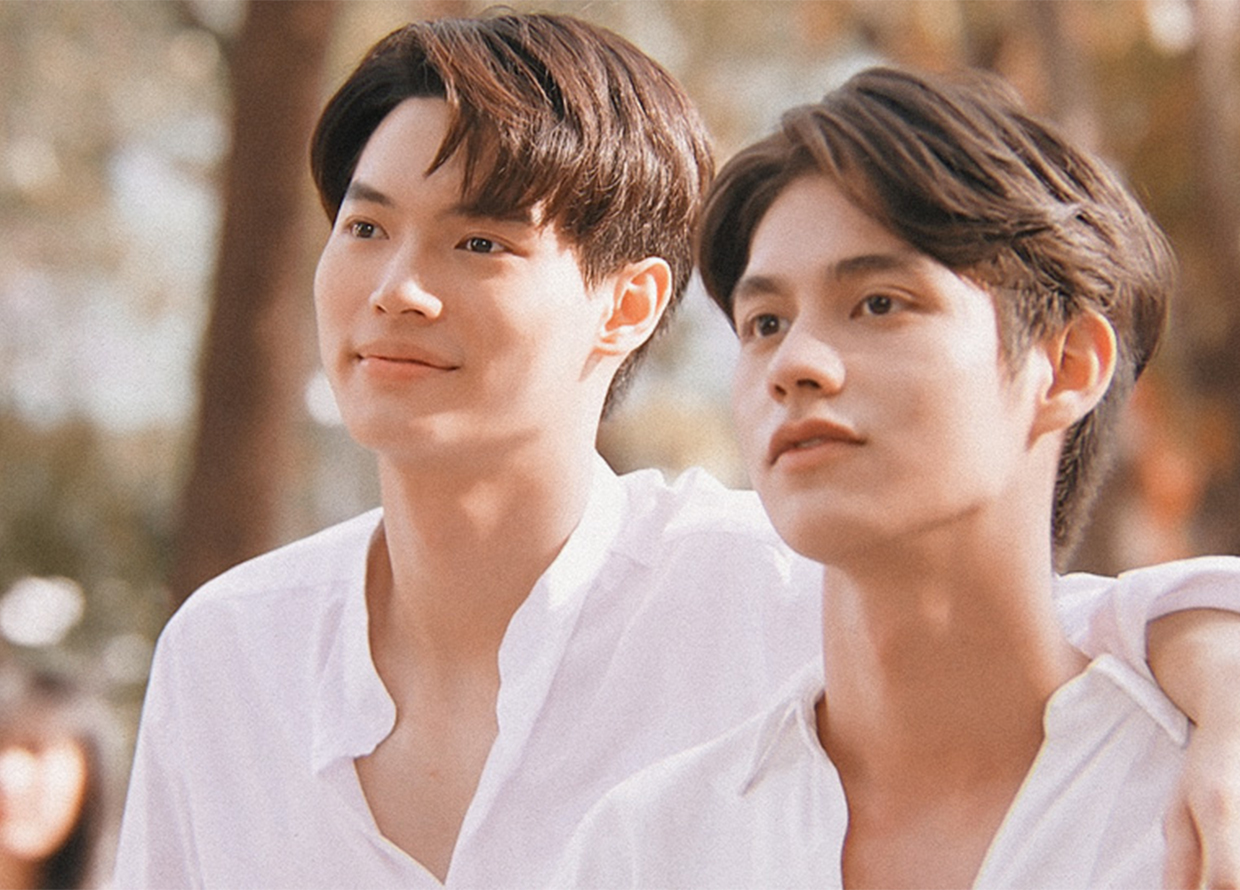 The BL movement is taking over the world—specifically, Asian BL. In case you didn't know, BL stands for Boys' Love, which is a genre that explores the romantic relationship between two men. It has its roots in the Japanese yaoi manga genre which is more sexual in nature. The BL genre has since moved away from this hypersexualised depiction of male relationships and has evolved over the years to produce a plethora of LGBT-friendly storylines that range from university life to the workplace.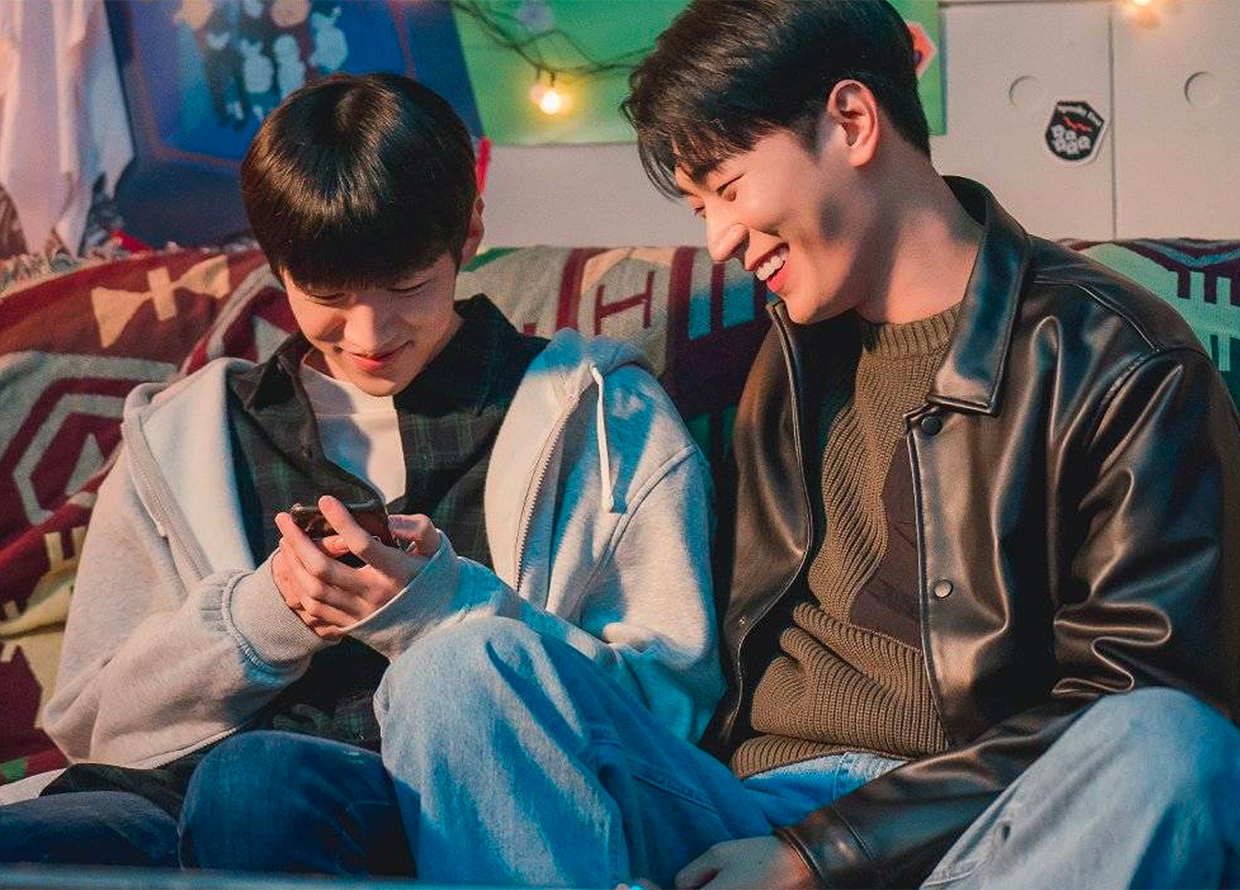 The appeal and success of the BL genre have also catapulted many actors into international stardom. If you're wondering why you're seeing Bright Vicharawit and Win Metawin everywhere recently, it's because of the BL drama they starred in that gained them millions of fans! For Pride Month, we've gleaned the best Asian BL series that every lover of the genre has raved about and are perfect for those newly acquainted with BL.
2Gether The Series
We can't start the list without mentioning the BL series that captured hearts all over the world first! Featuring Bright Vicharawit and Win Metawin as the star couple, 2Gether The Series was an instant hit when it was released in 2020 and is largely responsible for making the BL genre go mainstream. It's based on the hugely popular Thai comic of the same name. The first episode on YouTube alone has a staggering 82 million views and Vachwarit and Metawin became (and still are) Thailand's It-boys. It has even spawned two sequels and a movie!
While viewers were more interested in the stunning visuals of the cast at first, the plot of the GMMTV drama was also sweet, lighthearted and funny enough to keep audiences entertained. When Tine asks Sarawat to fake-date him in order to get away from a stalkerish admirer, both university students have to confront their feelings for each other that might be more real than they thought. 
Bad Buddy
Another Thai BL series with a huge following is Bad Buddy which premiered in 2021. It starred Ohm Pawat and Nanon Korapat, the latter being a child actor who was stepping into a BL role for the first time. The series gained a lot of attention for the chemistry between the two actors as well as the rom-com-esque style. If you're looking for a classic enemies-to-lovers trope, this is the one for you! 
The series follows two neighbours Pat and Pran who grew up with parents that hated each other. All their lives, the two have been pitted against each other as rivals and naturally, they developed an intense dislike for the other. At university, their respective departments are always at constant war (do you see a trend here?). Away from their families and their looming hatred over their heads, the two students actually find out that they get along. With a budding friendship and blossoming feelings forming, can this star-crossed couple overcome the odds stacked against them?
Cherry Magic! Thirty Years of Virginity Can Make You a Wizard?!
Japanese BLs are known for their exceptionally sweet and romantic storylines and Cherry Magic hits that gooey spot for many viewers! We know the title sounds very out of pocket but the series is actually wholesome. Released in 2020, the manga-based series starred Eiji Akaso and Keita Machida (who you might recognise as the dashing Karube in Alice in Borderland!). The drama was so popular in Japan that a sequel movie was also made in 2022. 
It's based on a Japanese legend whereby an individual will gain mythical powers if they are a virgin at 30 years old. Kiyoshi Adachi, who is a socially awkward office worker, is inexperienced in love and wakes up with powers that allow him to read people's minds through touch. By accident, he finds out that his popular co-worker Yuichi Kurosawa is actually in love with him! What does Adachi do with this information? 
Semantic Error
Not one to fall behind on the trend, South Korea has also recently started producing its own BLs. While the stance on LGBT+ remains taboo and controversial, the release of several BL shows has helped change the sentiments surrounding same-sex love—and 2022's Semantic Error is one of them. To say it was a success is an understatement. It was number one on Watcha (a popular Korean streaming platform), had so many viewers logging onto the platform that the government thought it was a cyber attack, and ranked third in popularity amongst all Korean dramas—beating Business Proposal and Our Beloved Summer.
Despite the manhwa-based web series not starring any A-Listers (both protagonists come from relatively unknown K-pop groups) and only having eight episodes that were 25 minutes long, Semantic Error still managed to go viral for the couple's chemistry and heart-fluttering plot. In the series, a strict and studious computer science major has to work together with the resident campus Casanova and art major on a project. We love a couple that screams "opposites attract"! 
History
As one of the Asian countries at the forefront of LGBT+ rights, Taiwan is no stranger to BL content. The History series (a wordplay on "his story") is dedicated to exploring homosexual love stories and is made up of various storylines. Each season covers several gay couples and their struggles, giving audiences variety and most importantly, a safe space for queer viewers.
We won't say that some of these narratives are completely unproblematic (there is a step-brother plotline in seasons two and four), but for the most part, the series offers a good balance and a look into the lives of male-male couples. Some fan favourites are History 3: Trapped which depicts a relationship between a criminal and a cop; and History 2: Crossing the Line, a sweet high school romance that takes place within a volleyball club.
The Untamed
Contrary to popular belief, China does also release BL content! Of course, its stringent laws and censorship are big obstacles for explicit LGBT+ content to be produced—which is why most BL series in China have to be packaged in a different way. An immensely popular example is 2019's The Untamed which was responsible for the astronomical rise of stars Xiao Zhan and Wang Yibo. The cult-favourite novel that the series is based on does have explicit gay content but the live-action adaptation had to be watered down for TV. 
Instead of Lan Zhan and Wei Wu Xian being lovers, they were depicted as platonic soulmates (read: they are very, very good friends). The 50-episode historical drama follows the two training disciples who uncover a secretly hidden conspiracy and work together to solve a string of murders. There are classic wu xia fighting scenes, jaw-dropping visuals and plenty of homoerotic subtleties that will make viewers dissect every gaze and touch!
For more LGBT+ reads, head here.
| | |
| --- | --- |
| SHARE THE STORY | |
| Explore More | |