Malaysia's local beauty scene has grown exponentially in the past few years, making leaps and bounds in the world of skincare, cosmetics, body care, and even PPE. Needless to say, despite the turbulent state of our political and social climate, our bright local entrepreneurs are certainly one more reason to be proud of our country this Malaysia Day.
In the spirit of the occasion, we put seven Malaysian beauty brands to the test—including Chuck's, Lumi Beauty, Sweet Peachier, and Handmade Heroes. From laser hair removal devices to revolutionary formulations, here's what we really think about our local beauty line-up:
Vase Creation Midnight Shikoku Shower Oil, RM49.90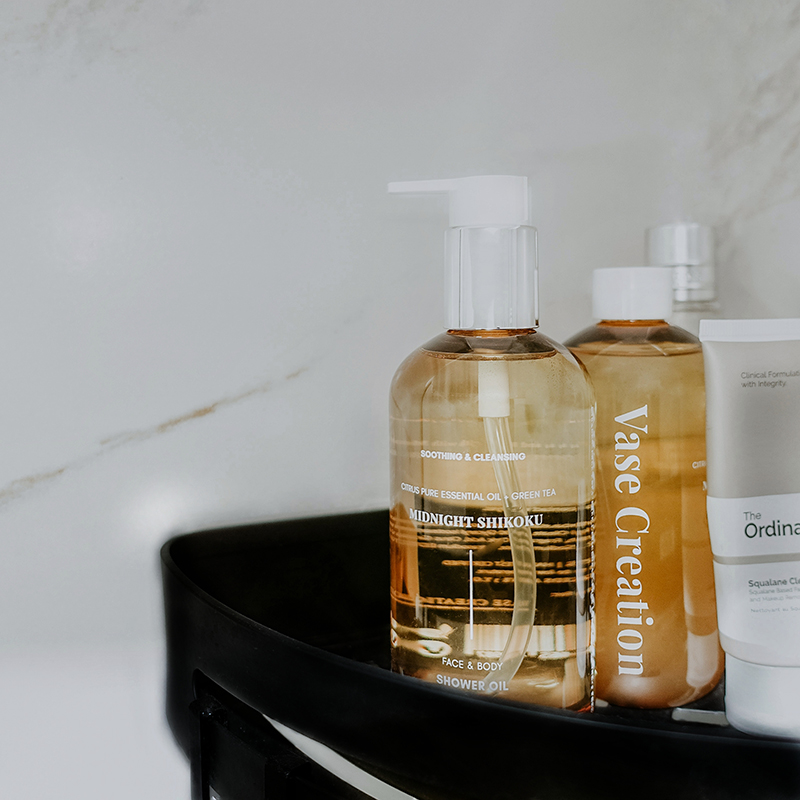 "A few years back, I made the switch from shower gels to handmade soaps containing more gentle ingredients. This decision (radical, to those who knew how much I love trying different bath products) came about after I realised my skin was smoother and less prone to rashes after using well-made artisanal soap bars. However, I missed the luxurious texture (and fragrance, to be honest) of shower gels. So last year, amidst the chaos of the pandemic, they found their way back into my bathroom.
"This Vase Creation Midnight Shikoku Shower Oil is a recent discovery. Foodie that I am, the inclusion of two ingredients that I like consuming—yuzu and ryoku-cha (green tea), albeit in essential oil and fragrance form respectively—was the main draw. And yes, they're why this shower oil smells amazing! Its citrus scent is delicate yet noticeable, rejuvenating, and uplifting. In the morning, it perks me up for what's ahead; at night, it eases the knots in my mind after a long and productive day. I'm also a fan of how it's non-greasy, yet doesn't dry out my skin.
"The FAQ for this shower oil states that it's soap-free, formulated with mild and gentle plant-derived ingredients, and doesn't strip the skin of natural oils. Hence, it also doubles up as a face wash, which si good for those who already use their body wash (or *gasp* shampoo) as a face wash. Bonus points too for the clear, minimalist bottle which goes with any bathroom aesthetic be it masculine, feminine or gender-neutral." — Adelina Tan, Deputy Editor
Sweet Peachier™ Premium IPL Laser Hair Removal Handset, RM509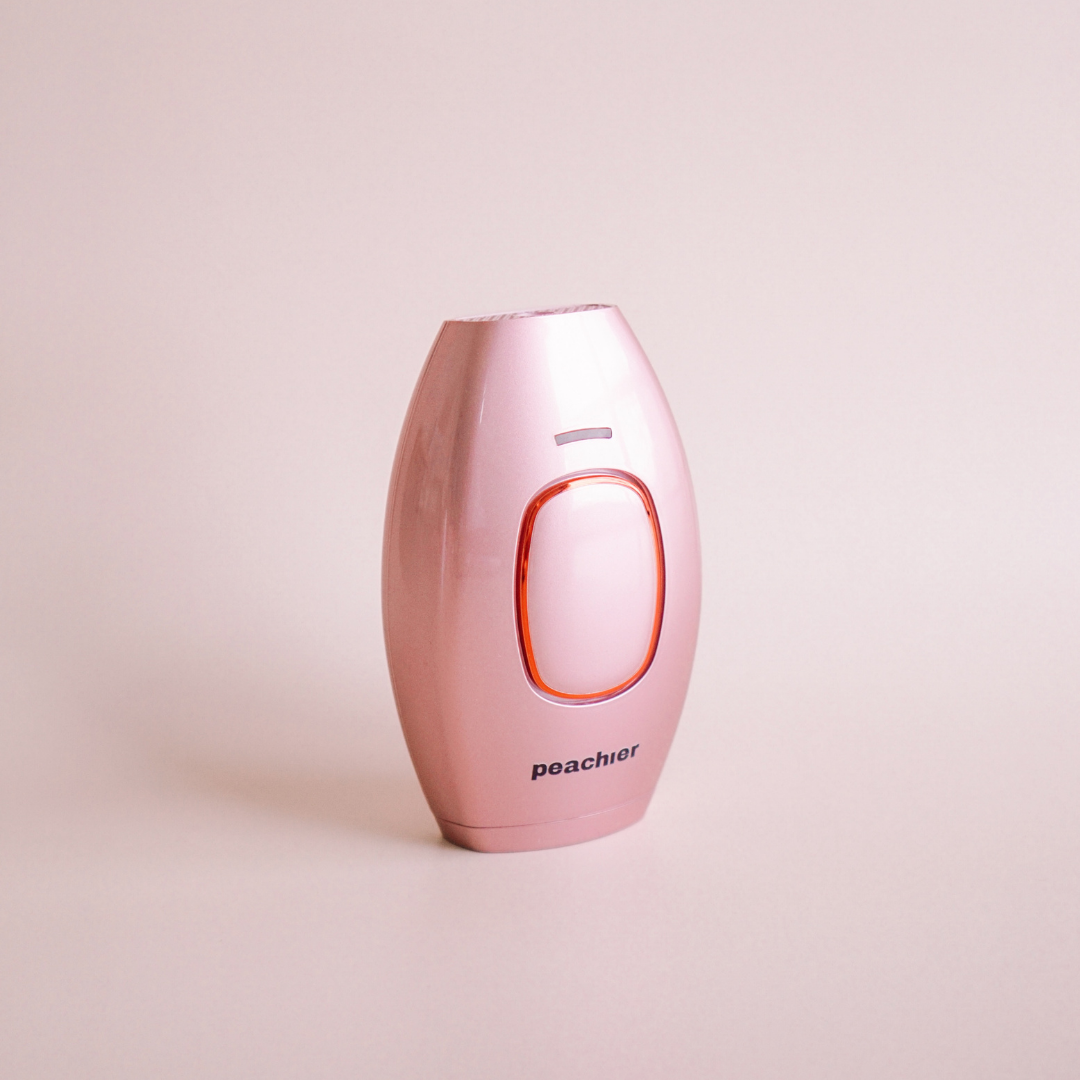 "I've always been intrigued by how IPL works—or how effective it really is —but I've never actually got to try it. Plus, it usually requires quite a commitment, both in terms of time and investment. So when I was sent this Premium IPL Laser Hair Removal Handset by local brand Sweet Peachier, I figured it was getting a slice of that experience from the comfort and safety of my home, at least.
"First impressions: The hand-held device is compact, light, and super easy to use… to the point where I wondered if it was doing anything. But it does. It targets the melanin in hair follicles and removes the regrowth of hair. The instructions state that it works on any body part, but I only used it for my pits and legs, and that's a lot of areas to cover for such a small device.
"So, first, you have to shave the areas before using the device. Then, all you have to do is aim it at a part of the area, click a button, and shift it to another part. It's completely painless though my husband joked that it felt like there was a paparazzi in the room with it emitting light every time I clicked it. You can always don sunglasses during this at-home treatment if that's too bright. It's recommended to use once a week, and you'll be able to see results as early as eight weeks. For what it's worth, it's quite nifty and efficient, but it does take a lot of patience. My tip: Put on something on Netflix to watch while you're doing it." — Rachel Au, Editor
Handmade Heroes Dry Shampoo, RM49.90
"Though my hair is typically fine with my alternate-to-every-day wash routine, it does need a little extra zhushing up from time to time. Whether that is because I'm packing a little excess grease than usual or if it's because my hair is looking a little limp that day, this powdered dry shampoo has been a blessing.
"While the powder texture may initially be confusing for new users, it's actually really easy to use. I typically take a small amount on my palm, distribute it evenly by rubbing my hands together, and work it into my roots. If I've just washed my hair, it adds some gorgeous body and if it's replacing a wash day, it soaks up any excess grease really well. In fact, if I apply it just after I wash and dry my hair, it stops my scalp from getting greasy as easily.
"I also love that it is made for dark hair so you don't really get the powdery cast that follows a lot of your bog-standard dry shampoos. And, even if you do, it's nothing that a quick blast with a hairdryer can't fix! Not to mention—a little goes a long way, so it lasts for absolute ages. I have literally had the same bottle for a year, and it has only just begun to run low on product." — Redzhanna Jazmin, Beauty Writer
Chuck's Self Love For All Honey Cream, RM108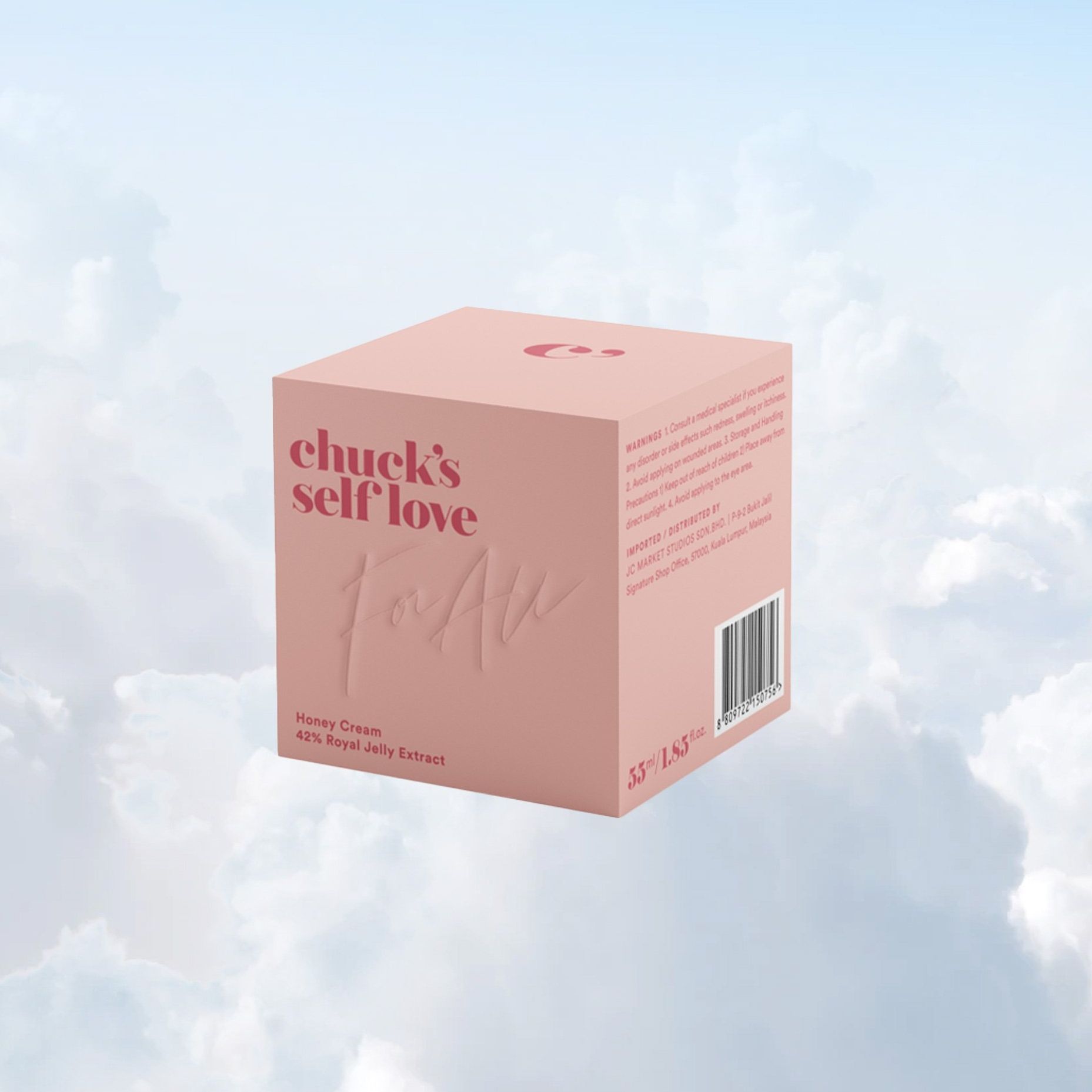 "Now, I would actually describe the moisturiser as more of a gel-hybrid; it's made from 42 per cent royal jelly extract, and lacks the distinct texture I would usually associate with a traditional cream. If I had to get specific, I'd say that it's what I imagine whipped petroleum jelly would look like. This isn't necessarily a negative point, though—I'm actually really into the more lightweight, waxy texture of the product.
"The star of the show—AKA the jelly extract—is supposedly packed with antioxidants, natural vitamins, and minerals that increase collagen production and soothe the skin. It is also formulated with niacinamide (the skincare industry's current favourite buzzword), which improves skin tone and softens fine lines.
"The only ingredient in this cream that poses an issue for me is palm oil—despite its many purported benefits, I'm not keen on the palm oil industry and its practices in general (a topic for another time). That said, the moisturiser itself glides onto my skin beautifully and feels weightless when it's on. I reckon that the waxy residue it leaves isn't for everyone, but I didn't mind as I prefer a more dewy glow anyway.
"After using it for two weeks (a little goes a long way), I've worked out that it's better suited as a night cream for me—it fares well under my airconditioned room and prevents me from waking up with dry, dehydrated skin. Obviously, the packaging is also a huge plus (it's unbelievably cute), and it's bound to look great on any vanity." — Redzhanna Jazmin, Beauty Writer
The Speak Collective Rose + Peach Hydrating Mist, RM115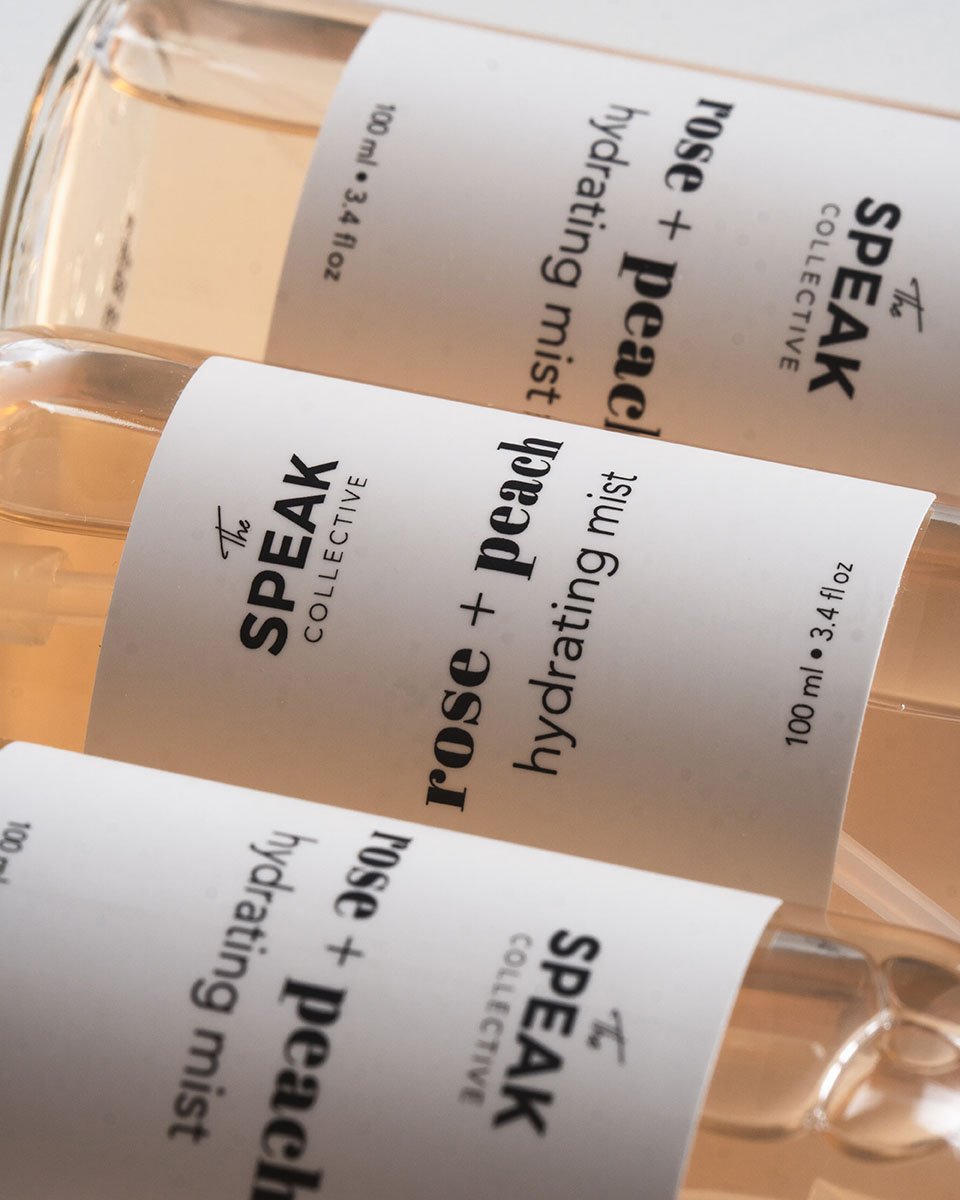 "I have recently discovered an ardent love for face mists. Not only are they a refreshing way to keep your hydration levels up throughout the day, but they also double as a great way to keep yourself awake—just take it from me. That said, I don't just settle for any odd mist (after all, if I'm going to be paying for a glorified bottle of water, I'd expect it to be worth my dollar).
"I'm very particular when it comes to face mists; it's all about the sensorial experience for me. I look out for beautiful scents and—most importantly—the right kind of spray nozzle. There is absolutely nothing worse than a face mist that, well, doesn't mist. Rather, I prefer a fine spray that evenly distributes the product across my skin. Thankfully, this mist from The Speak Collective is just right.
"In addition, the formulation itself is very impressive. Free of essential oils and fragrance, this face mist is gentle on the skin (and easy on the eyes!). It harnesses the powers of soothing rosewater, in addition to nine other natural and functional ingredients. These include peach, evening primrose, yuzu ceramide, artichoke, eisenia algae, jiou, oubaku, okra and houttuynia. This botanical blend smells stunning, but it's not just a pretty scent.
"The Rose + Peach Hydrating Mist also boosts hydration, improves the skin's barrier function, and soothes inflammation. It is the first thing I reach for post-cleansing and the one thing I just keep coming back to throughout the day. Genuinely, it's one of the better face mists I've tried!" — Redzhanna Jazmin, Beauty Writer
Lumi Beauty Rose Brightening Moisture Mask, RM58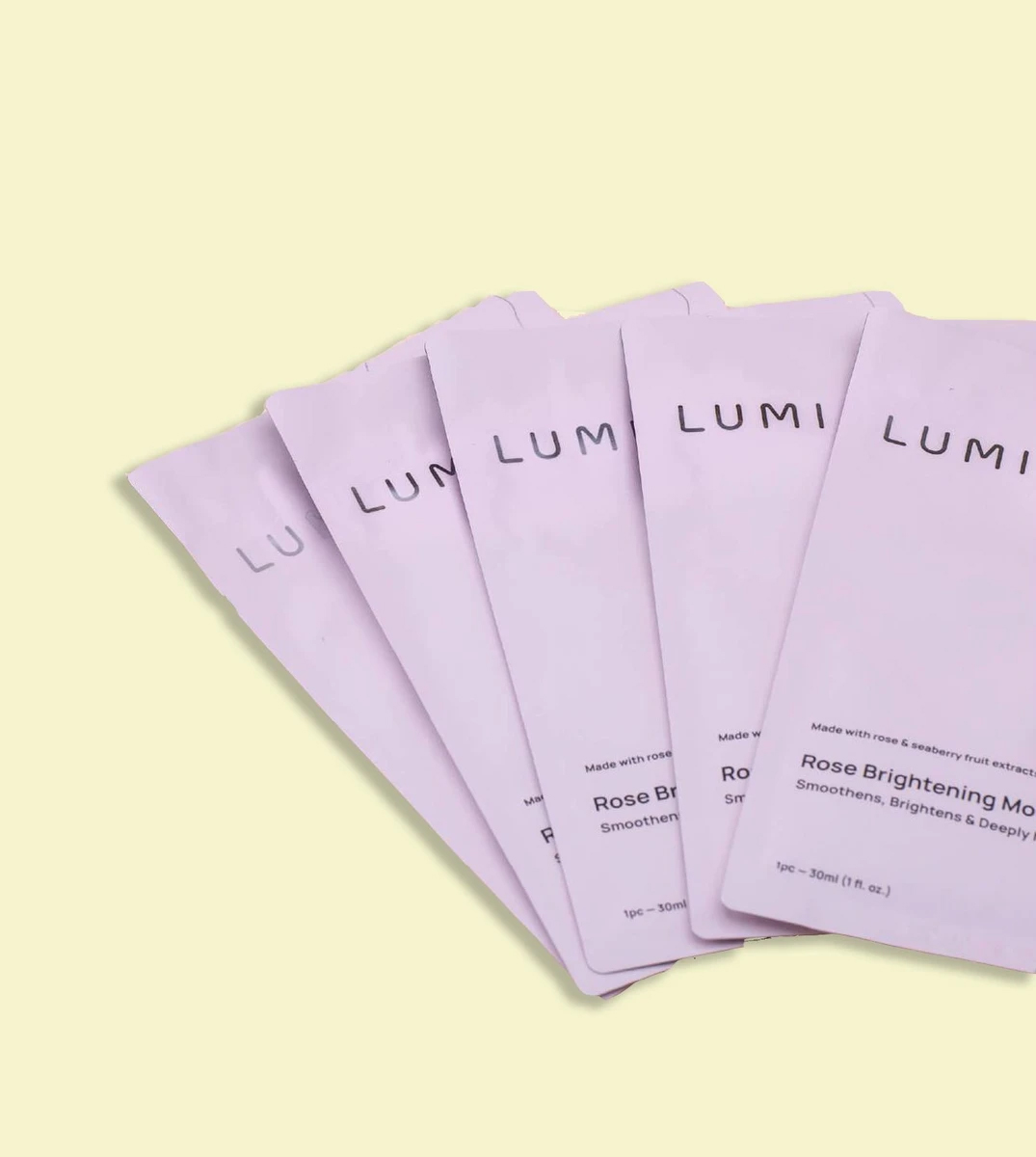 "When the team and I were discussing which local beauty brands we've tried and liked, my go-to answer has always been Lumi Beauty's Vitamin Glow Super Serum. But the local brand by Chryseis Tan does have several other glowing products, and my second favourite is their sheet masks.
"Not only does it smell amazing—of fresh rose petals—but it instantly hydrates and soothes my skin. Featuring natural botanical extracts from rose oils and seaberry fruit, it also prevents blemishes and smoothens the skin texture. On some days, I'll use it in place of a toner when I really need a hydration boost." — Rachel Au, Editor
Wunderbath Custom Hand Sanitiser, RM17.90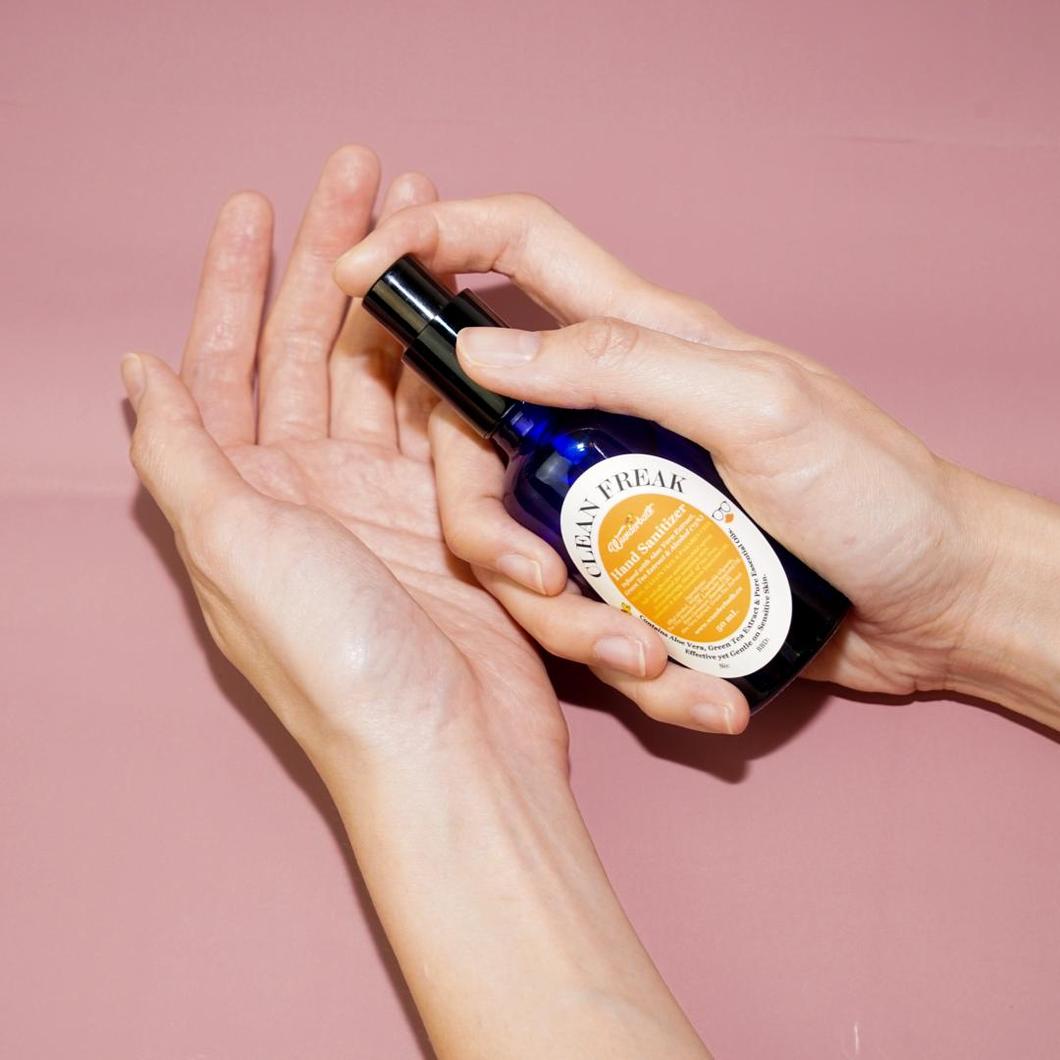 "There are a lot of local brands that have concocted their own hand sanitisers, with different ingredients, scents and/or packaging, but my favourite has to be Wunderbath's. I was first gifted a cucumber-based one from Hendrick's Gin (no need to guess why cucumbers), and it smelt delightful, leaving behind a tinge of sparkle. Hey, if it sparks joy, why not, right? It's formulated with 75 per cent alcohol, 100 per cent pure essential oils, aloe vera and green tea extracts. That means it does the job well, keeps your hands moisturised, works for sensitive skin, and smells great for the senses. Plus, it doesn't leave a sticky feeling after. 10/10, I'd say!" — Rachel Au, Editor
Find more beauty reviews here.
| | |
| --- | --- |
| SHARE THE STORY | |
| Explore More | |