Good morning! Did you get a good, full eight hours of beauty sleep? Have you woken up with a gorgeous, hydrated glow? Is your skin plumped and prepped straight out of bed? Yeah, us neither—that's what a good skincare routine is for.
Ahead, Team BURO details our go-to morning routines; from the products we're repurchasing over and over again to the perfect skincare order to target our individual skin concerns: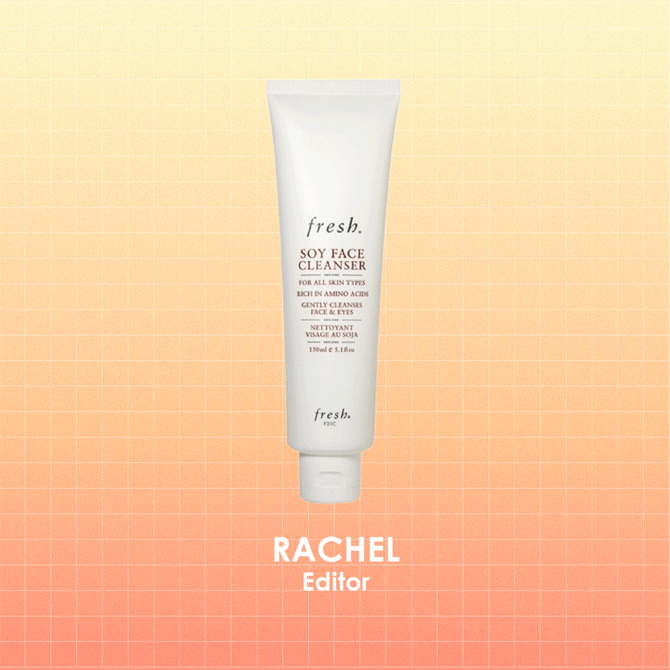 "Coffee. Before anything else, it has to begin with coffee. But after that, my morning skincare routine starts with a foam cleanser—my fave is Fresh's Soy Face Cleanser. I used to just wash my face with water in the morning, thinking it was 'gentle' but really, it did nothing for the oil that was produced overnight. Hence, I opted for a more lightweight, gentle formula and this one makes my skin feel soft immediately after use.
"Once I'm out of the shower, I pick a fitting playlist from Spotify (I randomly found this when I searched for 'French mornings') and continue my routine in front of the mirror where all my products are on a rotating shelf (mine has a cover but this is a similar design). The second step is a toner (Dr. Andrew Weil for Origins™ Mega-Mushroom Relief & Resilience Soothing Treatment Lotion) which helps soothe my sensitive skin, followed by the Vitamin Glow Super Serum by a local brand called Lumi. This is particularly my favourite step because the citrus scent is a great perk-me-up in the mornings.
"After that, it's moisturiser time! I'm fond of Kiehl's Ultra Facial Cream, which gives the skin 24-hour hydration and works well with sensitive skin too. Then, it's the most important step: sunscreen. I was recently sent Clarins's UV Plus [5P] Anti-Pollution Rose and it's said to protect against five pollutants (atmospheric, indoor, pollen, blue light and photo-pollution). It absorbs easily and has a slight rose tint to give my skin a glow—which is all I use now since we're WFH.
"Tip: Use the three-finger method (it's never 'too much') as shared by Alyssa Johaan in our Sunscreen 101 guide. The final step: A spritz of Jo Malone's Nashi Blossom Cologne to lift up the mood. It's been four to five months since I first tried it and I still love the scent. For me, it transports my mind to a field of wildflowers and fruit trees, which sounds a lot more fun than being at home right now. But I'll take what I can get. And then it's off to work… in the next room."—Rachel Au, Editor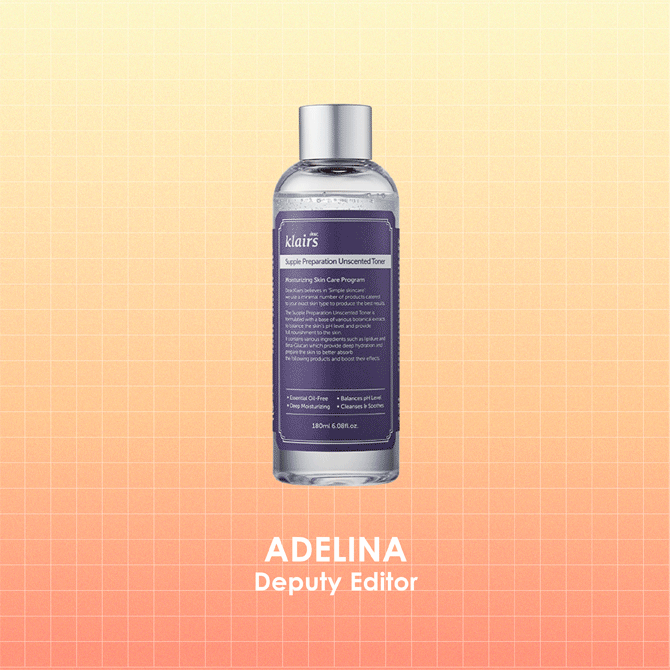 "One word: Hydration. Learning about the hows and whys of dehydrated skin has shaken up my perspective of skincare. For the longest time, I was confused as to why my skin felt tight and parched while always looking so greasy. My morning routine now focuses on replenishing moisture lost during the night and fortifying my skin for the rest of the day.
"What this looks like is a gentle salicylic acid cleanser, followed by a hydrating toner, lightweight serum, gel moisturiser, and sunscreen (the biggest game-changer in my routine this year in combating acne). Ingredients I really like for daytime are hyaluronic acid, probiotics, and cica (aka centella asiatica). I'm always curious about trying something new, so there are very few mainstays in my routine—that said, I've put in repeat orders for The Ordinary's Marine Hyaluronics and the Klairs Supple Preparation Unscented Toner as they've proven to soothe and care for my very reactive skin, no matter what condition it's in.
"The tricky part is in figuring out how much my skin needs based on a slew of ever-changing factors. For example, how much time I'd be spending indoors in air-conditioning versus out and about in the sun; not to mention all the ways my lifestyle choices affect my skin (revenge bedtime procrastination is real).
"It sounds counterintuitive, but I've learnt that sufficient moisture really is the key to combating the signs of oily skin. Starting the morning with a cup of water also helps in building a habit of staying hydrated with H2O throughout the day."—Adelina Tan, Deputy Editor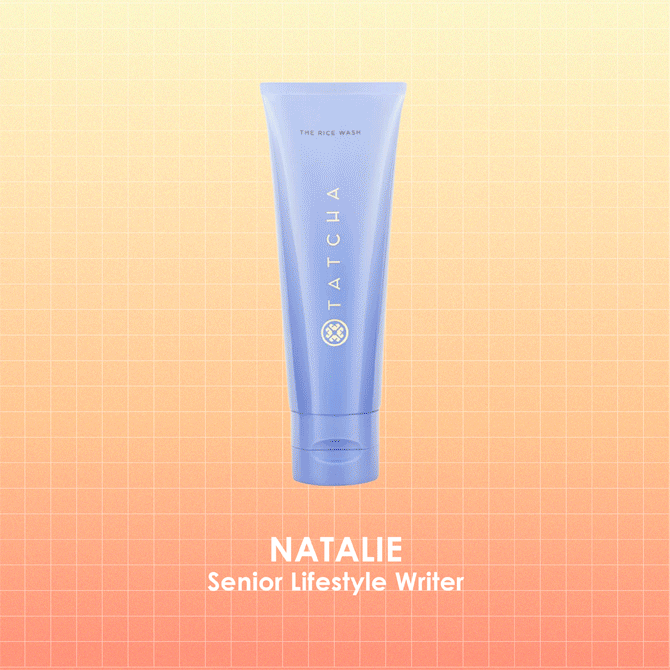 "I love skincare, so ask me again in a few months and I'll probably be using different products, but I generally like to keep my morning routine simple. Currently, I use the Tatcha Rice Wash to cleanse my face in the morning. It's marketed for dry skin, but my oily, acne-prone skin seems to agree with it fairly well—it's gentle and does the job without stripping my skin.
Then, I reach for either The Ordinary 10% Niacinamide + 1% Zinc serum or the Fenty Skin Fat Water Pore-Refining Toner Serum (there's no science to this, it just depends on my mood). Both have niacinamide, which is why I include them in my routine, since the star ingredient helps to regulate sebum production, minimise the appearance of pores, and improve uneven skin tone—basically all my skin concerns.
"After that, I go in with my Dr Jart Cicapair Calming Gel Cream. I love that it's soothing and sinks into the skin easily, leaving my skin hydrated without feeling too rich or sticky. To finish it off, I apply a generous dose of my tried and true Supergoop Unseen Sunscreen SPF40 PA+++ all over my face and neck. And that's it—I'm ready for my morning coffee."—Natalie Khoo, Senior Lifestyle Writer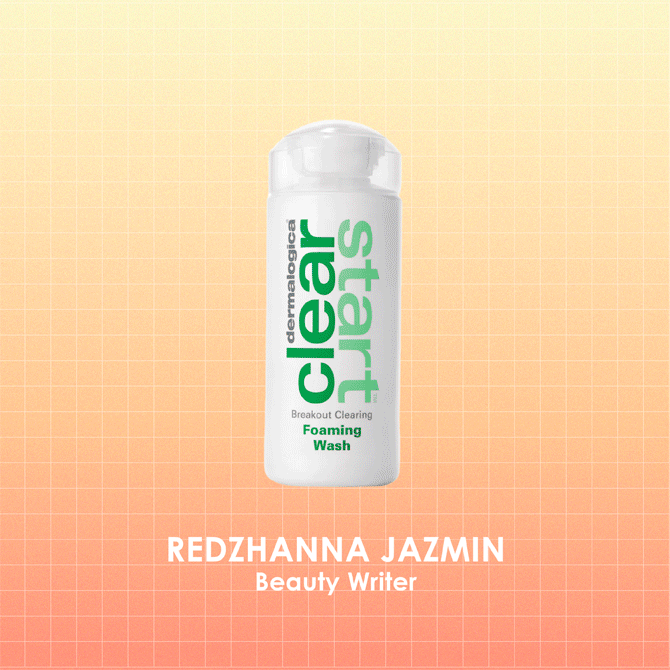 "I'll be the first to admit that my morning routine has been lacking as of late. While I'd like to say that I have a set routine for the AM, the reality is that my now-nocturnal sleep schedule has put a real dampener on my daytime motivation. That said, I do tick the necessary boxes. Further, though my routine frequently changes with new releases (such is the curse of a beauty writer), here's what I've been loving recently:
"I tend to really layer the occlusives and actives in my night routine (my air-conditioned room can leave my skin quite dry by morning), so I always start my day off with a cleanse. Currently, my go-to products are either the Clear Start Foaming Face Wash (it's rich in salicylic acid and is great for my breakout-prone skin) or the Tata Harper Regenerating Cleanser (for this, I keep it to alternate days as it is both a physical and chemical exfoliant).
"Then, I usually go in with a few spritzes of Dr Jart's Ceramidin Cream Mist. No word on whether this step really adds anything to the routine—I just like feeling refreshed. Next, I would usually go in with my serum step. At the moment, I'm alternating between the Tatcha Dewy Serum, the First Aid Beauty Facial Radiance Niacinamide Dark Spot Serum, or the Drunk Elephant C-Firma Day Serum. Each is great on its own, but I do often layer the Tatcha serum under one of the others—it adds a nice extra boost of hydration and a gorgeous, dewy finish that I love.
"Finally, as the serums are usually hydrating enough for me, I tend to skip moisturiser and go straight to sunscreen…sometimes. Now, don't come for me, but depending on whether I'm staying indoors or I'm planning on being outside, I may or may not put sunscreen on. But before you start throwing tomatoes at me, I'd like to clarify that if and when I do skip SPF for the day, I am indoors with my blinds drawn completely—it's about as UV proof as it can get. Anyway, for this step, I love sunscreen-moisturiser hybrids like the Everyday Humans Resting Beach Face SPF30 Sunscreen Serum.
"PS: Makeup has pretty much been booted from my day-to-day routine entirely by this point (excepting the looks I create for TikTok), so that's where my morning ritual typically ends."—Redzhanna Jazmin, Beauty Writer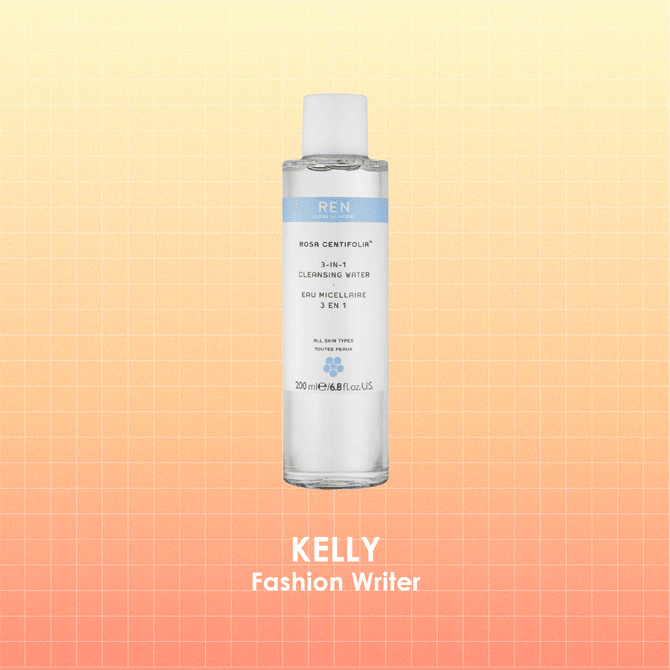 "So, due to my uber-sensitive skin, my morning beauty routine (and my beauty routine at any time of the day, for that matter) is non-existent for the moment. Anything that I pat/spray/slather on (even water sometimes—no idea why) is guaranteed to cause a rash. Hence, I'm probably not the best person to ask right now—what I do need to do is go see a dermatologist ASAP. That said, I can speak on what my beauty routine looked like pre-skin sensitivity.
"My days start with a glass of water, just to kickstart my daily hydration (especially important for someone who isn't a huge fan of H2O). I'm not a huge morning person so I don't have any set rituals, but my beauty routine is usually a mix of the following: cleanse, moisturise, re-hydrate.
"With regards to a cleanser, I switch between using Ren's Rosa Centifolia 3-in-1 Cleansing Water, pure Kalahari melon seed oil, and cleansing pads by This Works In Transit No Traces, depending on how my skin feels. To moisturise, I'll gently dab a small amount of Ren's Glow Daily Vitamin C Gel Cream, then wrap up with Multi-Active Treatment Essence by the Better Days Skin Co for extra nourishment. On the occasion that I wake up feeling very dry, I'll also reach for rosewater––my current favourite is PHB Ethical Beauty's Gentle Rose Water."—Kelly Lim, Fashion Writer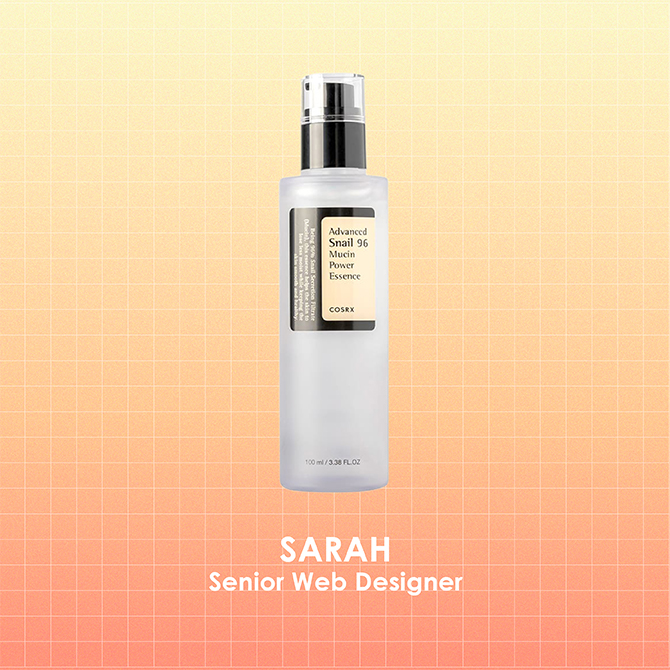 "Let me just start by saying, I'm not what you might consider a morning person. Even with a decent amount of sleep, I still take a while to shake off my morning daze (truth be told, I probably only start functioning like a normal person by noon). However, even in my less-than-awake state, I believe that self-care is essentially important for a healthy state of mind.
"As such, I make it a habit to start off my mornings with a shower, followed by my non-negotiable morning skincare routine which consists of five simple steps: cleanser, toner, essence, moisturizer, then sunscreen. While we already know how important it is to wear sunscreen (if you don't already know, check out BURO's Sunscreen 101), the actual staple in my morning routine is the Cosrx Advanced Snail 96 Mucin Power Essence. It's the product I reach for to keep my skin feeling plump, soothed and hydrated!
Find more skincare stories like this here.
| | |
| --- | --- |
| SHARE THE STORY | |
| Explore More | |