Try before you buy! Live vicariously through us as we review the newest beauty launches from this month. We tried the latest makeup, skincare, and fragrance launches from February and this is how they fared:
Chanel SS21 collection
Fleurs de Printemps Blush and Highlighter Duo, RM260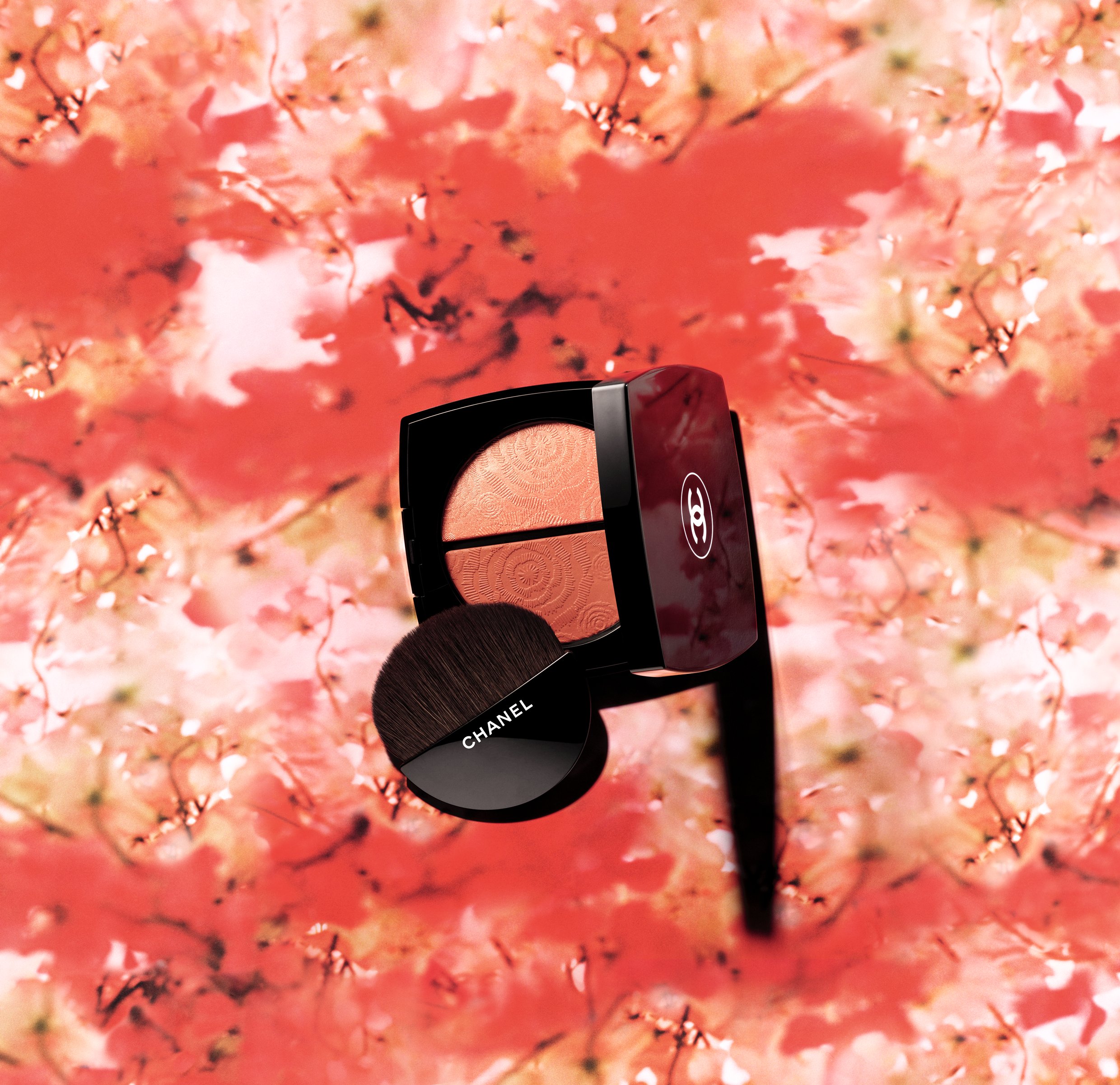 "Titled Les Fleurs de Chanel, Chanel's Spring-Summer 2021 collection takes inspiration from the realm of flowers: Peonies, irises, anthuriums, pansies, carnations, sweet peas and Mademoiselle Chanel's favourite, camellias. As such, Lucia Pica and the Chanel Makeup Creation Studio was able to create a new colour scheme complemented by a range of effects. The limited-edition Fleurs de Printemps Blush and Highlighter Duo is a stunning example. At first glance, you'll notice the delicate swirling flower petals embossed on the surface. On one side is a luminous coral blush while the opposite of it is a satiny rosy peach highlighter.
"I, for one, can't do without a good blush in my makeup and this combo works perfectly into my desired no-makeup makeup look. With a very subtle shine and a sweet sweep of coral on my cheeks, the result is a healthy glow that I wish was on my skin 24/7. As a duo product, you can opt to use it as a blush for your cheekbones and the highlighter on the bridge of the nose or temples. There's a third option in my books: Gently sweep the brush over both sides of the palette and apply it onto the cheekbones for an iridescent, rosy look." — Rachel Au, Editor
Le Volume de Chanel mascara in Metal Terracotta, RM135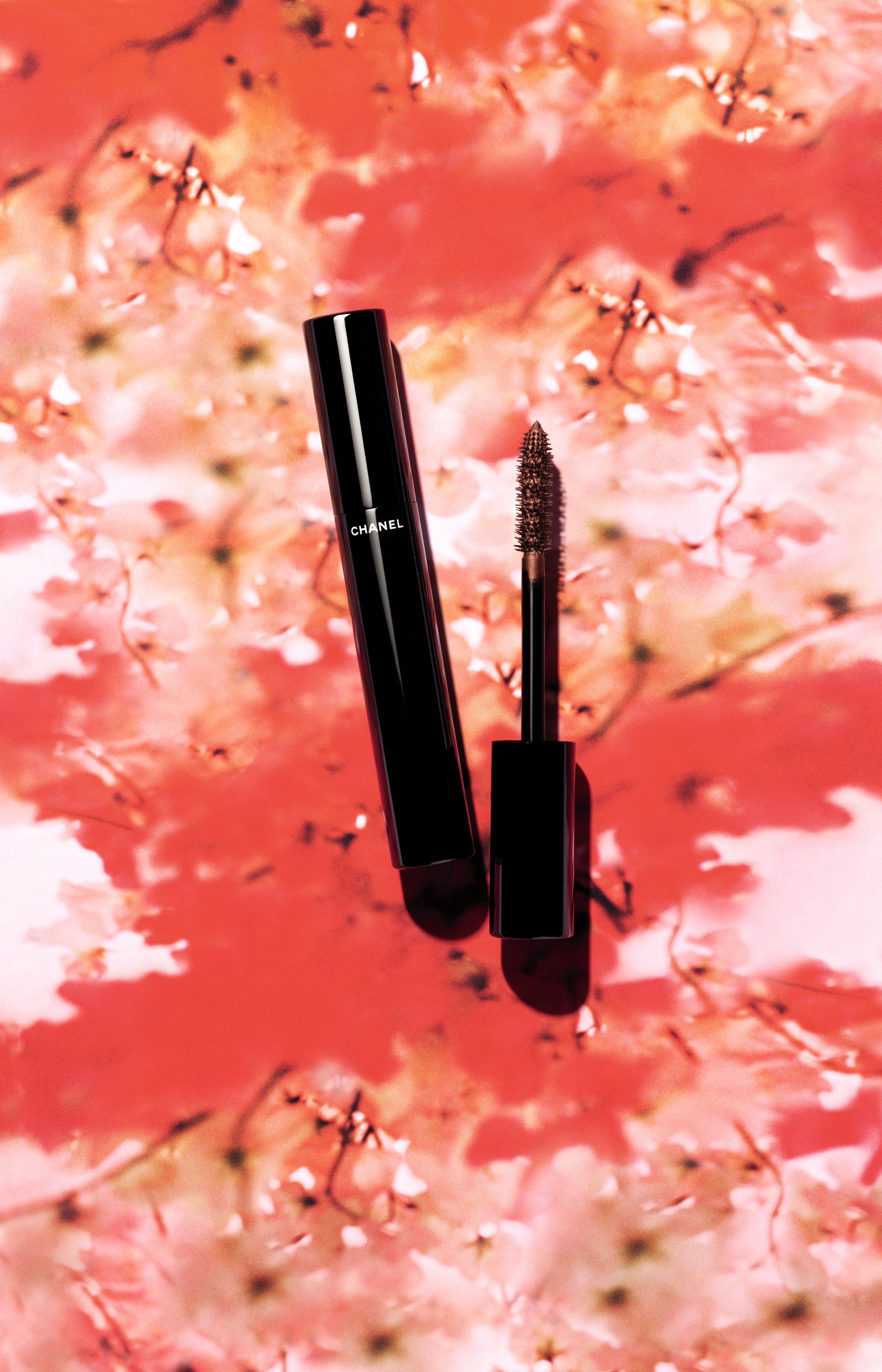 "Also from the SS21 Les Fleurs de Chanel collection, this one deserves a noteworthy mention. I'm picky with mascaras. Some are too dramatic like there's a heavy goop on my lashes, some give me panda eyes as it runs due to my oily eye glands (sorry, TMI) and some just have nothing to add. I'm typically safe when it comes to makeup so trying this coppery shade was new. But since it is originally inspired by the world of plants, the metallic pinkish-brown colour surprisingly matched my usual earthy eyeshadow tones.
"Besides the fun shade, all it took was one stroke for longer, thicker lashes and because it's quick-drying, no clumps! And you can easily control the volume by adding more strokes for a bolder look. It's also ophthalmologist tested, making it suitable for contact lens wearers (*points at self*)." — Rachel Au, Editor
Jo Malone London Blossoms collection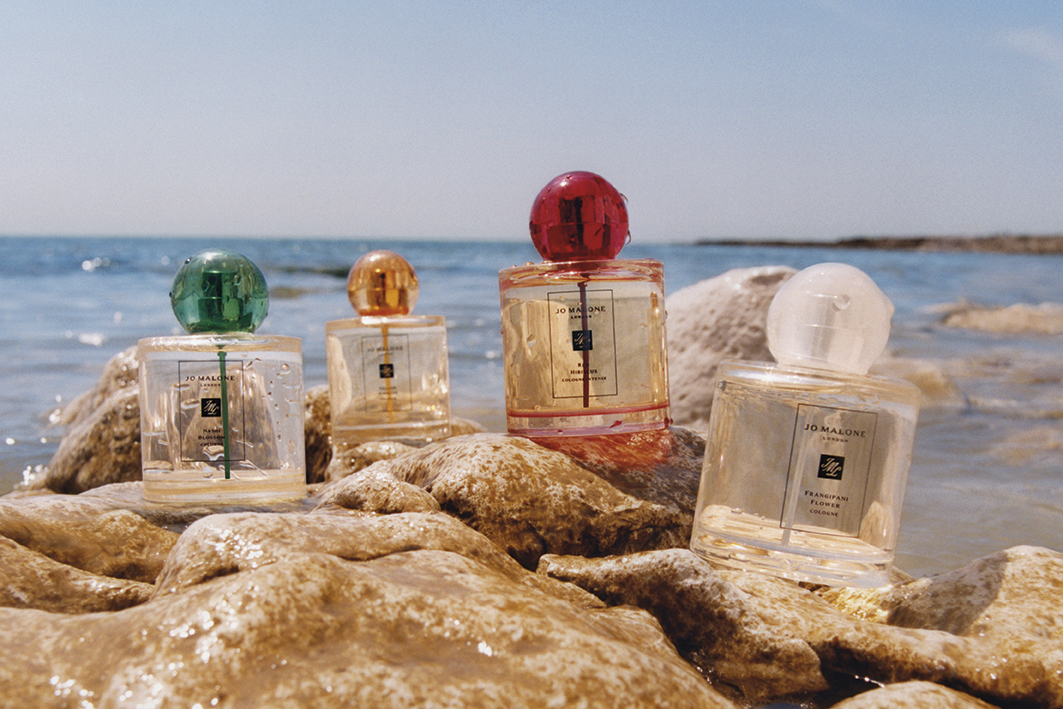 "Spring season is upon us and for Jo Malone London, it's a beautiful, floral one with the introduction of the colourful Blossoms collection. At the heart of this curation of fragrances is the hibiscus flower, specifically the light, juicy Yellow Hibiscus and the intense, exotic Red Hibiscus. The latter is, in fact, Jo Malone London's first Blossom Cologne Intense.
"While I had the sparkling patriotism immediately linking it to Malaysia, the presentation revealed the inspiration to be of idyllic, tropical Hawaii where it is a native flower. Love for my country aside, I never quite imagined a hibiscus fragrance and for Mathilde Bijaoui, the perfumer behind the collection, she too had sought to bottle a flower people wouldn't have thought possible." — Rachel Au, Editor
Red Hibiscus Cologne Intense 30ml (RM375) and Yellow Hibiscus Cologne 30ml (RM300)
"She describes the new hibiscus scents as solar scents—scents that remind you of sunshine and warmth. Personally, the Yellow Hibiscus Cologne became an instant favourite upon the first spritz. There's a tinge of rose and a slice of lime added to the sparkling floral scent, making it a great day fragrance. It transports me to the sandy beaches of Hawaii—not that I've been. The Red Hibiscus Cologne Intense is more sensual with a touch of jasmine sambac and vanilla undertones. It's the kind of scent that grows on you. It's romantic and I'd easily use it as a night fragrance." — Rachel Au, Editor
Frangipani Flower Cologne 30ml (RM300) and Nashi Blossom Cologne 30ml (RM300)
"The other two fragrances from the Blossoms collection see the return of crowd favourites: Frangipani Flower Cologne and Nashi Blossom Cologne. Both are great holiday scents as well. The Frangipani Flower is radiant and accented by jasmine petals and ylang-ylang, with a base of sandalwood and top notes of fresh lemon. The Nashi Blossom is even more refreshing, reminiscent of a succulent nashi fruit with a crispy bite of an apple and a twist of lemon on top. Both of these scents are playful and light, and it just boils down to whether you prefer your fragrance to be more floral or fruity." — Rachel Au, Editor
Available in March 2021. Stay tuned for the Blossoms collection via their website.
Sisley Phyto Blanc La Mousse, RM540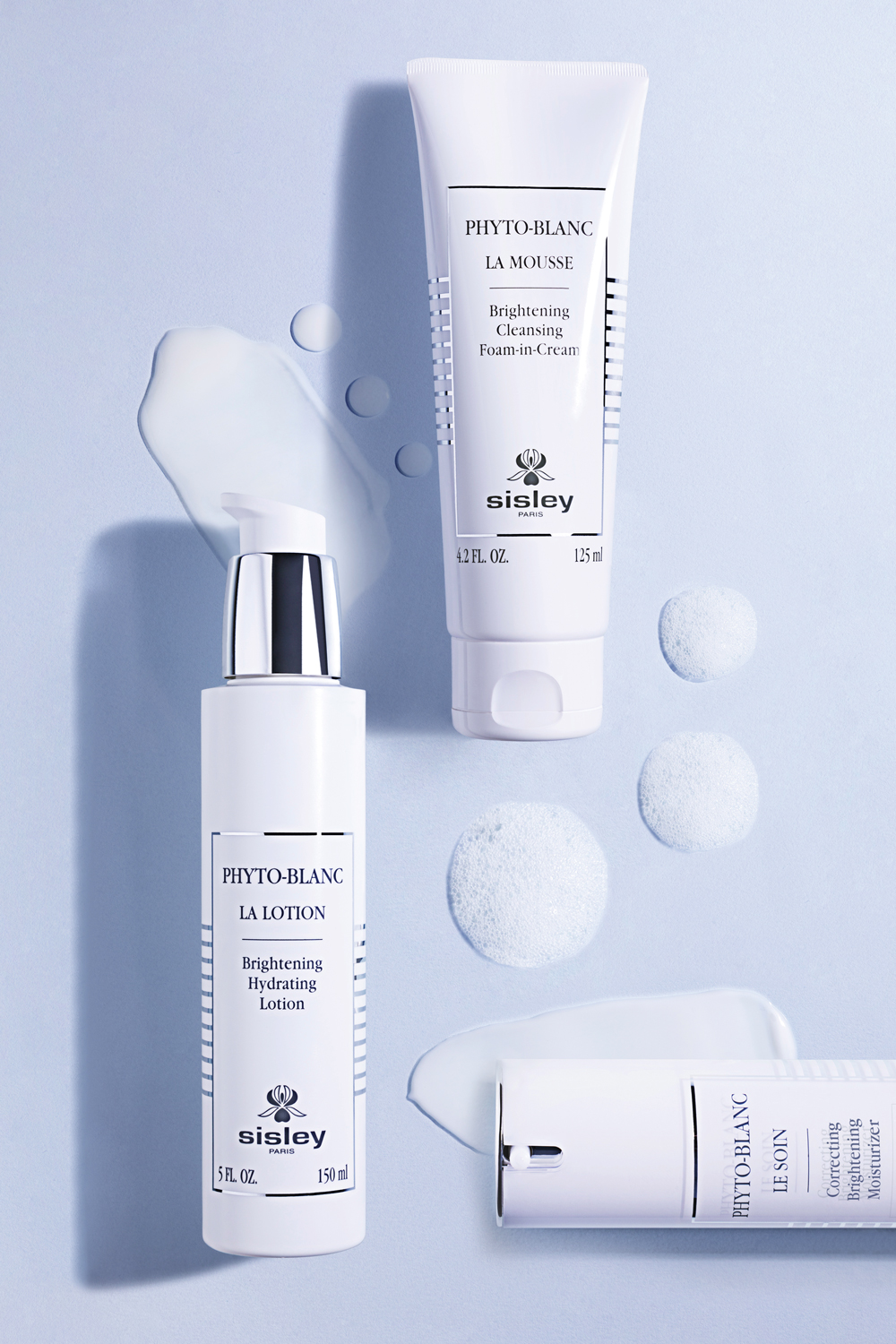 "I find that my skin behaves best when I have a few products on rotation, so I've been looking for a new go-to cleanser for some time now. However, that's easier said than done—you see, I have combination skin, so finding a cleanser that is able to tackle excess sebum without leaving the sensitive, irritated parts of face overly-dry is a logistical nightmare.
"That said, I am pleased to report that I've found my new favourite! This cleanser foams beautifully to ensure a thorough and powerful cleanse, but does not leave my skin feeling tight or dry. I'm serious—this stuff managed to tackle makeup, sunscreen and sweat on my face, and still left me hydrated. One thing to note: It is lightly scented with a lovely botanical blend (in which lavender is very prominent), which may be an issue for particularly sensitive skin. However, it is a wash-off treatment, so the risk of the product sensitising skin is pretty low. Regardless, I haven't had any issues so far; I'd actually go as far as to say that it exceeded my expectations.
"In fact, the entire line genuinely delivers on its claims—after using the entire trio (washing with La Mousse, using La Lotion as my serum, and following up with the SPF50+ Le Soin), I noticed that my face was visibly brighter and smoother, and that my breakouts had noticeably faded overnight. The only real issue I had with the other products was that the moisturiser/sunscreen hybrid definitely leaves a white cast, which may not be suitable for deeper skin tones. However, if you're on the fairer end of the spectrum like me, you'll probably be alright." — Redzhanna Jazmin, Beauty Writer
Find out more about the Phyto-Blanc collection on their website.
Benefit They're Real! Magnet Powerful Lifting & Lengthening Mascara, RM139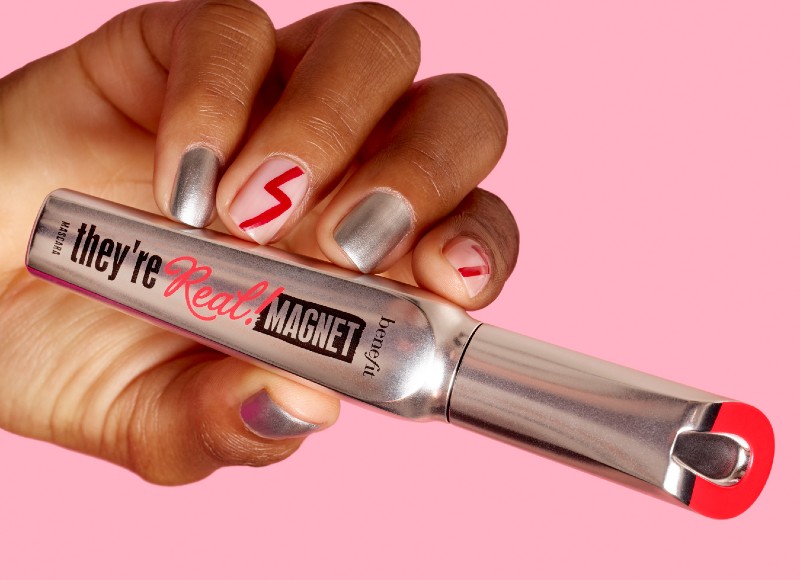 "Here's a fun fact: I love mascaras and I hoard them. I can't help it—though my lashes are decent in length, I don't have very many of them. As a result, I'll buy anything that promises longer, lusher lashes (and then I'll let it collect dust in my vanity because I'm incompetent). With that in mind, I was one happy camper when Benefit sent me their brand-new magnetic mascara.
"Supposedly, the mascara's wand has a magnetic core, and its formula contains teeny-tiny magnetic particles. What's the point? Well, the idea is that the magnetic core pulls your lashes out and up as you swipe the mascara on. I know what you're thinking—this is probably a gimmick, right? Well, you'd be wrong.
"This stuff makes my lashes look amazing. Benefit Cosmetics was not kidding when they said the magnetic force would 'draw out lashes to extreme lengths'—after just one coat, my lashes were offensively long. Better yet, the formula lasts all-day-long in humid Malaysia (and, going by the press release, possibly longer), yet is easily removed at the end of the day with little more than micellar water. That said, the only criticism I have about the formulation is that the mascara isn't for those of you looking for a volume boost. It also doesn't claim to be, though, so I can't even be mad at it.
"The packaging is pretty bomb too, but I will say that while the wand is easy to use it is a little spiky (though, to be fair, this is true for all of the Benefit wands I've used). Obviously, this is a design feature that is meant to encourage separation and prevent clumpy lashes (which we love), but it can be a bit of an eyesore… literally. Just be careful when working the mascara into your roots—one wrong move and it's over." — Redzhanna Jazmin, Beauty Writer
Lumi Skincare Love Glow box, RM362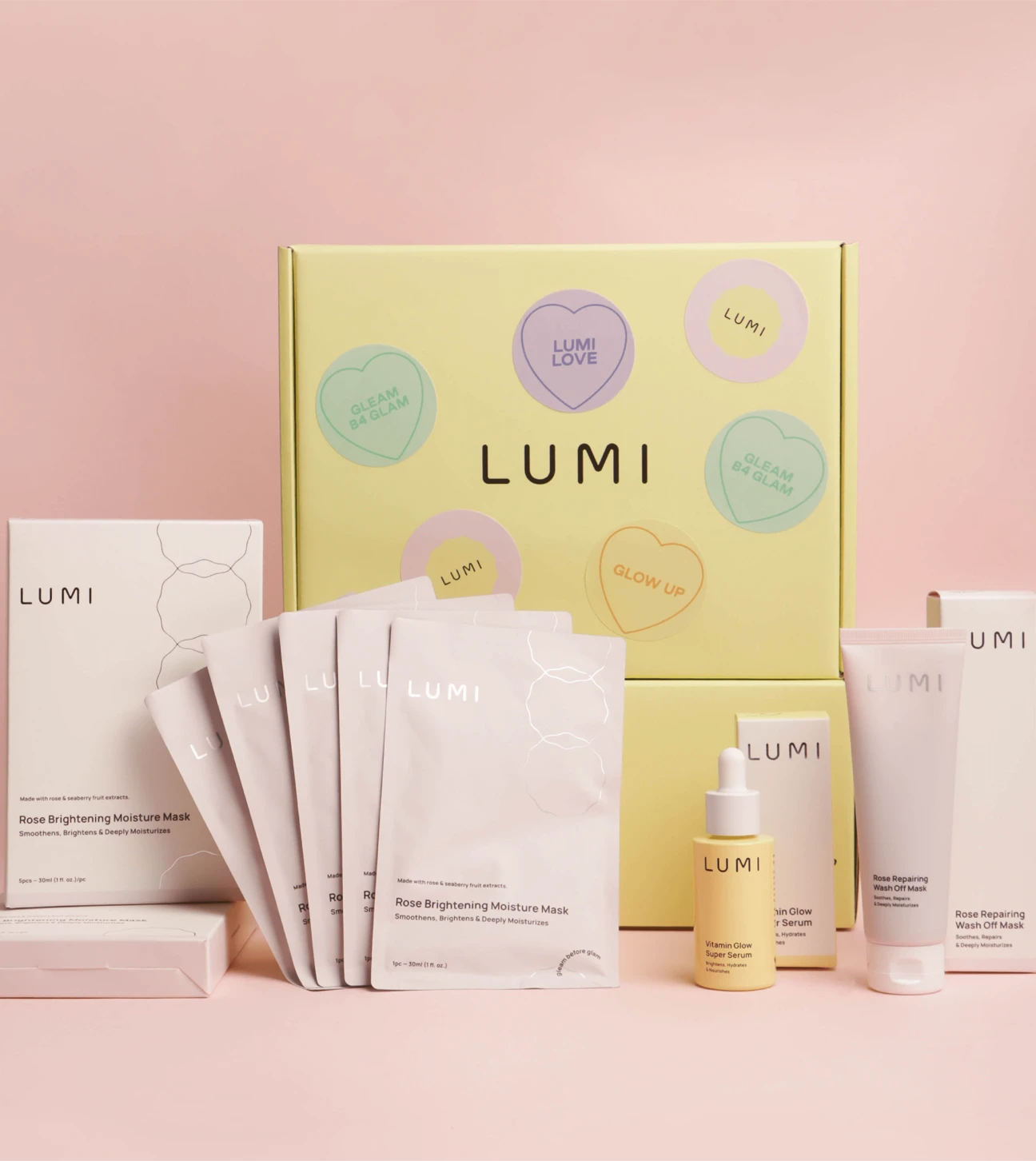 "I first saw Lumi Beauty from Chryseis Tan's Instagram and knowing her successful entrepreneurial background, I was definitely intrigued! Imagine my excitement when the brand sent me the Valentine's Day themed Love Glow box, featuring some of Lumi Beauty's key products, to try.
"The star product is, of course, the Vitamin Glow Super Serum, which is designed to give your skin that boost of vitamins C, E and beta-carotene. Firstly, I love the smell. It's a great citrusy perk-me-up and absorbs into the skin with ease, leaving no stickiness. Within my first use, my skin felt moisturised with a slight glow, and as such, it made applying makeup easier too. The product contains no parabens, animal ingredients, mineral oils and artificial fragrances and according to their website, it's suitable for most skin types, be it dry, sensitive, oily, or combination.
Then, there's the Rose Brightening Moisture Mask, which I love too. Recently, my skin has been pretty dry and one usage of this soothing sheet mask was enough to give it an instant boost of hydration. The mask also has astringent properties to help with acne, redness and inflammation. Mind you, it's packed with essence (natural botanical extracts from rose oils and seaberry fruit) so it'll go nicely on a night of pampering where you can lie down and shut your eyes for a bit. I've used it just before applying the Vitamin Glow Super Serum but you can opt to apply it three times a week or once a day for when your skin is in dire need of a boost." — Rachel Au, Editor
Fenty Skin Flash Nap Revival Eye Gel-Cream +Eye Massage Tool, RM195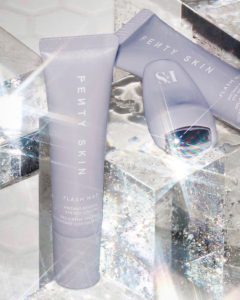 "So far, my skin hasn't played too well with the rest of the Fenty Skin line, but when I caught wind of this release I was really excited to try the new Flash Nap Eye Cream, based on the rave reviews I had heard online. So, when it finally arrived in my mail, you can be sure that the first thing I did was take it out for a spin. I have now used the eye cream every day—day and night—for a week, and the verdict is: I quite like it.
"Right off the bat, the fragrance in this eye cream is much less overwhelming than the rest of the line (a huge plus for my smell senses). Then, when applying, the gel-cream consistency feels super lightweight, which is perfect for any of you out there who are a little more prone to acne or milia. Once on, I find that the cream initially has a beautiful, cooling feeling that wakes you up in the morning or revives tired eyes in the evening, depending on the time of day.
"This is usually enough indulgence for me, but on super puffy-eyed days I'll double down with the little eye massage tool. I'll be honest—it's definitely not a necessity, but I have thoroughly been enjoying the extra pampering step and I do find that it can help with puffiness.
"While there is a lot of debate about whether 22-year-olds like myself really need eye creams, my personal take is that prevention is always better than the cure. The first signs of ageing are found around the eye and mouth area, so I'm taking all the precautions I can. That said, because I'm so diligent about my eye care, my eye area is one of the only parts of my face that isn't problematic. As a result, I can't really speak on how Flash Nap lives up to its many bold claims. Sure, my undereyes stay wonderfully hydrated and puff-free, but I haven't exactly noticed any drastic "reduction in fine lines, wrinkles, and crow's feet" as they aren't a major concern for me to begin with.
"I will definitely continue using this as I love the fast-absorbing formula and I think it's perfect for younger skin that cannot handle super-rich eye creams. As for the anti-ageing stuff, I'll let you know in 5 years." — Redzhanna Jazmin, Beauty Writer
Elizabeth Arden Ceramide Family
Ceramide Micro Capsule Skin Replenishing Essence, RM307 and Hyaluronic Acid Ceramide Capsules Hydra-Plumping Serum 30pcs, RM258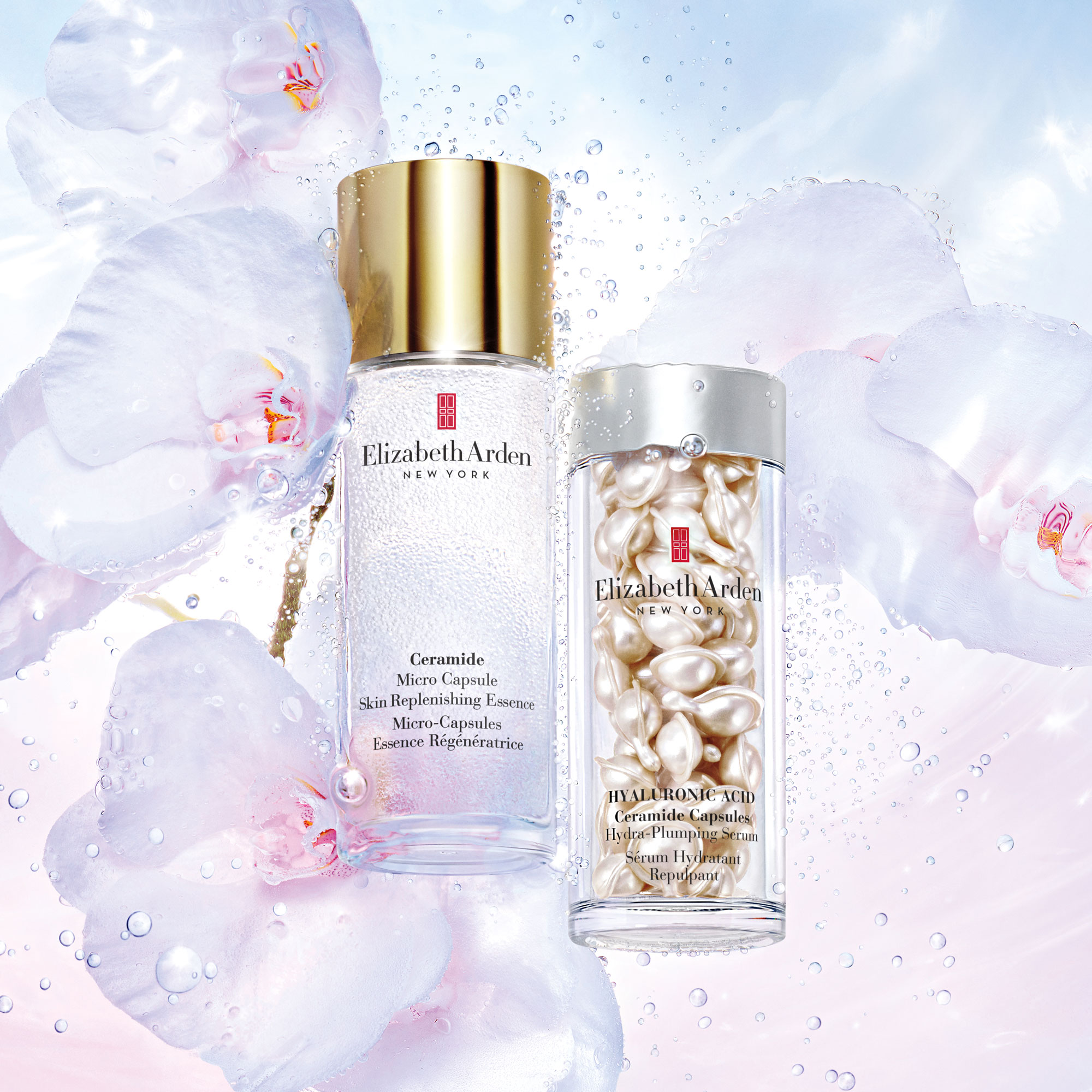 "My combination skin tends to act up around my period, and as a result, I have been struggling with an overly-dry complexion in the last few weeks. Lucky for me, Elizabeth Arden read my mind and released the newest additions to their Ceramide and Hyaluronic Acid family.
"I am generally not a huge fan of essences or serums on a daily basis, simply because I like to keep my skincare routine to a minimum. However, I am happy to use them if my skin needs it, which it does. With this duo, it is recommended that you start with the essence, follow up with the capsule serum, and finish off with a moisturiser of your choice.
"The essence has a light, watery texture so a little goes a long way—overall, it's a nice, refreshing pick-me-up for the skin at the end of the day. To apply, I simply pat it gently into my skin until absorbed, which does not take long. It leaves my face feeling refreshed and sufficiently moistened; I actually think that it's a really good way to start off a skincare routine as products work better on damp skin.
"After the essence, I followed up with the hydrating capsule serum, which contains hyaluronic acid to attract moisture and ceramide to trap it in. It applies with a super velvety texture which—I have to admit—I'm not in love with. It almost feels like a primer; it has that silicone-y smoothness to it that I just do not find pleasant in cosmetics. That said, after applying this before bed, I woke up to smooth, plump, and glowing skin. Win!
"I tried it again the next day under makeup, and I can safely say that the essence-serum duo is great as a skincare/primer hybrid. I normally struggle with dry patches and texture when applying coverage, but this duo worked great to smooth and hydrate my skin where needed so that my foundation applied seamlessly. Overall, I probably won't be reaching for it in the evenings over my other night-time favourites, but I will definitely be using it as pre-beat skin prep moving forward." — Redzhanna Jazmin, Beauty Writer
Find more reviews here.
| | |
| --- | --- |
| SHARE THE STORY | |
| Explore More | |