Good evening (or, you know, whatever time of day it is for you when you read this)! Have you had a long day? Are you feeling a little worse for wear? We've got just the thing for you. Behold: The perfect nighttime routine for a pick-me-up.
Ahead, Team BURO is dishing on the best wind-down routines to curb your mid-week burnout. Find our favourite tips and tricks to thriving skin and rejuvenated spirits below: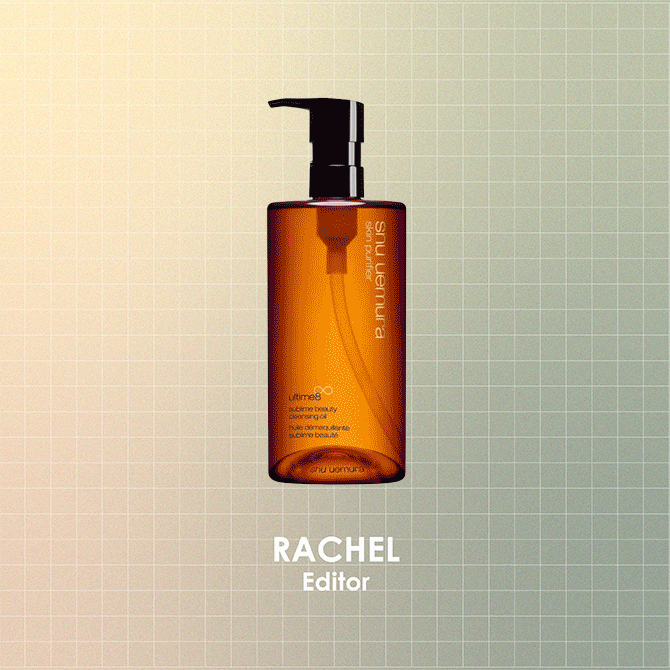 "Winding down for the night surprisingly takes a lot of effort. In terms of skincare though, I start with a double cleanse. First, with the Shu Uemura ultime8∞ Sublime Beauty Cleansing Oil, which removes makeup while leaving the skin moisturised. It was good enough to remove even my heaviest makeup looks involving foundation, mascara, eyeliner, and eyeshadow during the pre-pandemic era. Next, I use the vitamin C-packed Belif Creamy Cleansing Foam Moist that's gentle and leaves the skin feeling refreshed and clean. Then, considering all the cleansing that I do, my go-to toner (as it has been for years) is yet another sensitive skin-friendly product, the Kiehl's Calendula Herbal Extra Toner. It's alcohol-free and relieves visible redness (which I'm prone to). In dire times, I would replace the toner step with a sheet mask instead. Chuck's Self Love Honey Mask is a wonderful local gem!
"Now, back to regular programming. I then apply one pump of the Chanel Hydra Beauty Camellia Glow Concentrate, which I've been using religiously since June—and there's still more than half of the bottle left! As for moisturiser, I swear by the La Prairie Platinum Rare Haute-Rejuvenation Cream. Its rich, velvety texture is such a treat—as is waking up to soft, nourished skin. My final step before I go to bed though is spritzing my pillows with a night spray. I bought an M&S Sleep spray on a whim for Christmas and have been using it ever since. It's calming and knocks me out instantly. Good night!" — Rachel Au, Editor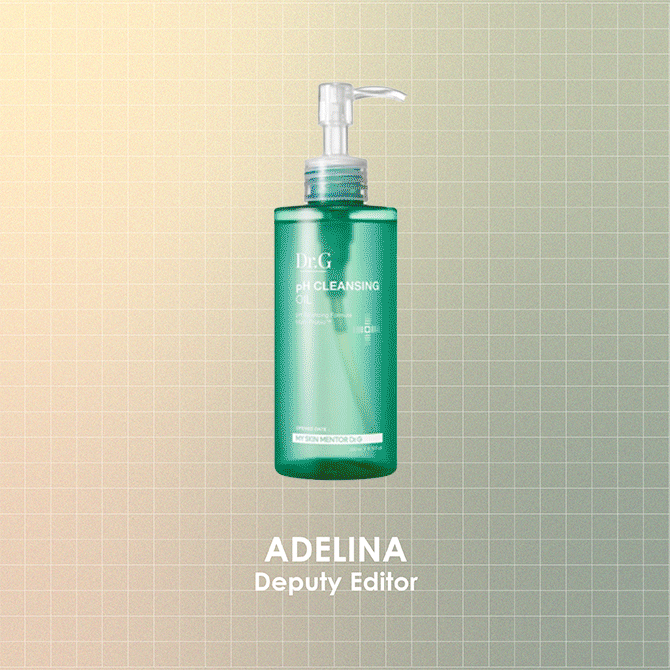 "Like many of you (I think?), my night routine has a lot more steps than in the morning. While the daytime is all about hydration and SPF, the evening is when I focus on deep-cleansing and repairing. Hence, it's also more fun and interesting! What's similar to my morning routine is an emphasis on certain ingredients such as probiotics, salicylic acid, and centella asiatica.
"Double-cleansing is non-negotiable. First up is an oil cleanser (a recent favourite is the Dr.G Ph Cleansing Oil), followed by the same salicylic acid cleanser (Medicube's Red Foam Cleanser) I use in the a.m. About once a week, I use the Fuller's Earth from Kushan (#SupportLocal) as a purifying clay mask, to decongest my skin. This is always followed by a hydrating mask (Cosrx Full Fit Propolis Honey Overnight Mask or a hyaluronic acid sheet mask).
"A pre-serum I currently love is Sulwhasoo's First Care Activating Serum EX, which I use on alternate nights so my sensitive skin gradually adapts to it. I notice my complexion is more radiant and calm the next day whenever it's part of my routine! Next up is a toner, followed by a hyaluronic acid serum—right now, it's For Beloved One's Advanced Hyaluronic Acid GHK-Cu Moisturizing Serum. When I'm not using an overnight mask, moisturiser is a must and I'd go with a slightly thicker texture than what I'd put on in the day.
"I've also been more diligent about using eye creams. One which launched recently and smells amazing is the Clarins Double Serum Eye. After an acne breakout, when my skin stabilises and it's time to fade the battle scars, I turn to The Ordinary Ascorbyl Glucoside Solution 12% (switching temporarily to products not containing AHA/BHA as these don't mix well with vitamin C).
"It may seem tedious, but having a skincare routine has helped a bit with getting a good night's sleep. When possible, I wind down with a skincare mask, switch on the diffuser, and either read or close my eyes and relax."
—Adelina Tan, Deputy Editor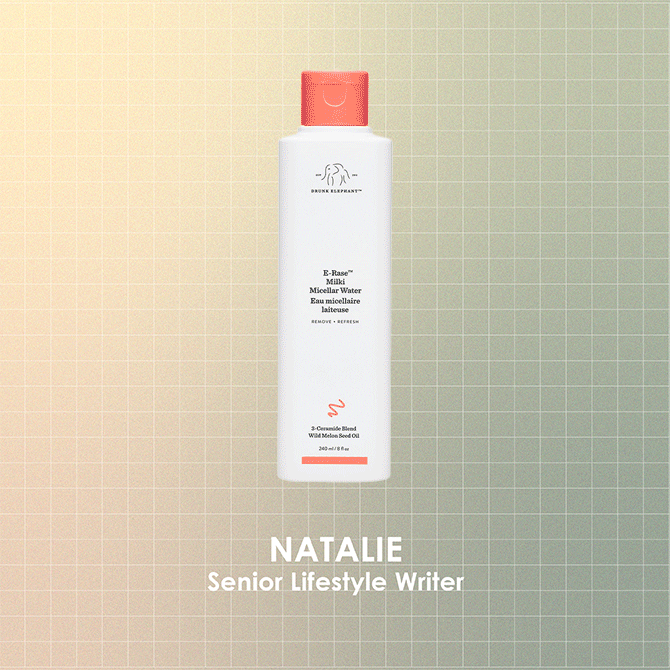 "Compared to my simple 4-step morning beauty routine, my evening skincare routine is a lot more varied. This is when I usually play with active ingredients to help my skin repair itself through the night, and the products I use will change from time to time depending on my most pressing skin concerns. For now, here are the products I tend to reach for in my routine:
"On the very rare occasions that I wear makeup during the lockdown, I'll start by removing it with the Drunk Elephant E-Rase Milki Micellar Water before my evening shower. After that, I'll use Tatcha The Rice Wash to thoroughly remove any dirt, bacteria, and makeup residue.
"To exfoliate, I love Paula's Choice Skin Perfecting 2% BHA Liquid Exfoliant, which contains salicylic acid to help with my acne concerns. It's lightweight and gentle enough for daily use, but I usually alternate between this and my Drunk Elephant Protini Polypeptide Resurfacing Serum that has 10 per cent lactic acid (a type of AHA) so as to not irritate my skin with too many actives at once. (Pro tip: read all about chemical exfoliants here).
"Then, I'll go in with my Drunk Elephant F-Balm Electrolyte Waterfacial Masque to keep my skin hydrated and moisturised. If I'm not too tired (or lazy), I'll grab my Glow Recipe Avocado Melt Retinol Eye Sleeping Mask to keep those eye bags at bay (although my revenge bedtime procrastination isn't helping). I'll also top it off with my Laneige Lip Sleeping Mask for juicy, moisturised lips! My masking routine is a whole other topic since I usually keep a few types on rotation about twice a week, but I will say that I've been loving the Foreo UFO device. It really gets me in that self-care mood with its advanced T-Sonic pulsations, heating and cooling settings, plus LED light therapy that altogether makes for a hand-held spa. (This isn't sponsored, by the way; I genuinely think the Foreo UFO is a great investment if you enjoy masking!)"—Natalie Khoo, Senior Lifestyle Writer
"Truth be told, my routine changes constantly as there's always a new launch to review—it's probably why my skin acts up so much. That said, the general principles remain unchanged: cleanse, treat, and hydrate. Unlike my morning routine, which has been lacking as of late (or, more often than not, skipped altogether), my evening routine is one of indulgence. I'm guilty of revenge bedtime procrastination (a phrase that I only just recently learned), and a lot of said procrastination time is sucked up by my skincare routine.
"First, I do a cleanse. Not just any cleanse, though—I do a big cleanse with the Sisley Paris Triple-Oil Balm Make-Up Remover & Cleanser. I usually work the balm into my skin for a whole minute, emulsify it with water, and rinse it off. However, recently I have discovered the wonders of the 15-minute oil cleanse. I have introduced it into my routine on a twice-weekly basis, and it has done wonders in both clearing the acne clusters on my jaw and giving my arms a workout. Then, as is custom with double cleansing, I'll go in with the Fenty Skin Total Cleans'r for another minute to remove any residue.
"The next step that follows depends on how I'm feeling that evening (and how many products I have to review that week), but the general routine goes like this: First, I'll tap in a smidge of eye cream (usually Indie Lee's Restorative Eye Cream)—as my undereyes are exceedingly dry. Then, if it's a Friday, I'll use a pea-sized amount of Drunk Elephant's Retinol Cream for some anti-acne action. Alternatively, if my skin is feeling irritated and needs soothing, I'll opt for something with Centella Asiatica extract in it, like PSA's Liquid Panacea.
"Then, I'll tap in a pump's worth of Tata Harper's Waterlock Moisturiser (my long-time favourite) or Tatcha's Indigo Overnight Repair Cream, pat in some face oil, and finish off with a few spritzes of mist to refresh myself, like Dr Jart's Ceramidin Cream Mist. Oh—and on the days I'm not oil cleansing, I'll use a clay mask like Glow Recipe's Watermelon Glow Hyaluronic Clay Pore-Tight Facial. All in all, though the exact products change every couple of weeks, this general routine seems to keep my skin happy enough."— Redzhanna Jazmin, Beauty Writer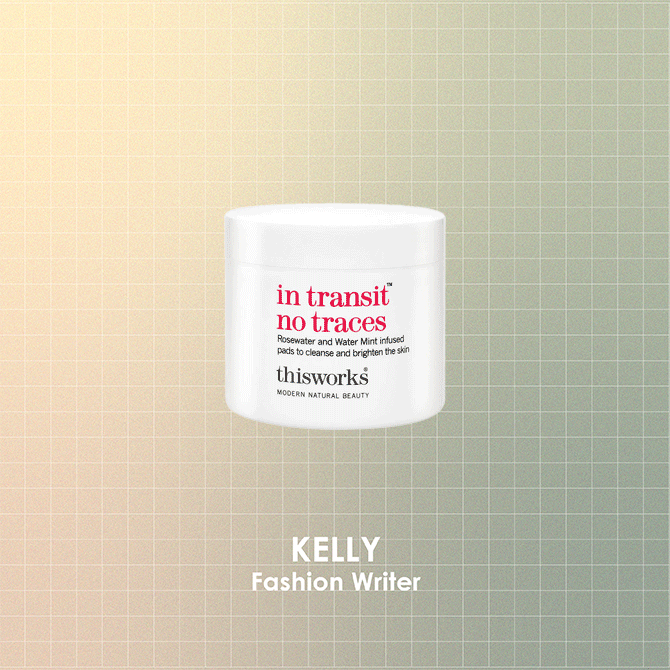 "My night routine is pretty straightforward and nearly the same as my morning one! I'll start off with the In Transit No Traces Pads to remove any makeup if I've had a shoot or worn makeup that day, followed by the Ren 3-in-1 Cleansing Water. For eye makeup or mascara that's really stubborn to get off, Talika Paris' Lash Conditioning Cleanser does the job.
"I'll also do a clay mask once or twice times a week to detox my skin, using Ren's Invisible Pore Detox Mask. Once that's done, I'll moisturise with the Drunk Elephant B-hydra Intensive Hydration Serum and finish off with Handmade Heroes' Coco-licious Luscious Sleeping Lip Mask and the Multi-active Treatment Essence by the Better Days Skin Co." — Kelly Lim, Fashion Writer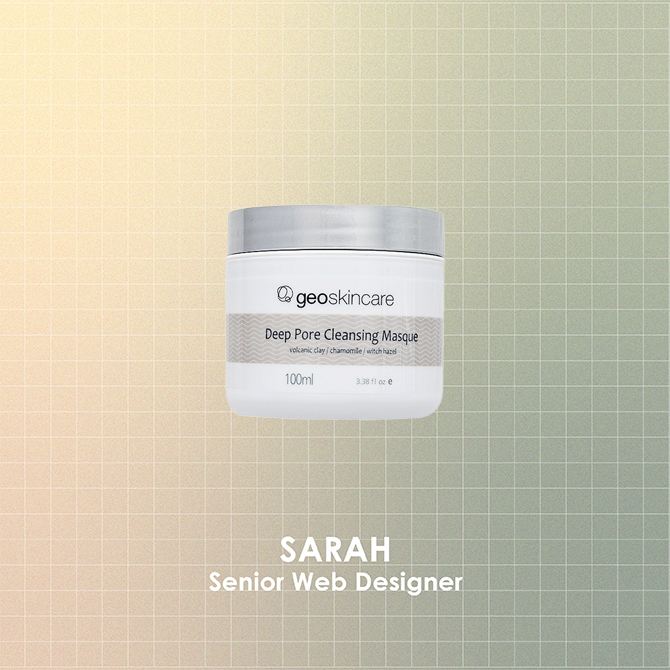 "While my morning skincare routine takes no longer than 15 minutes, my nighttime can actually last as long as an hour—that is to say if I stay put in the bathroom alone. More often than not, it goes up to two hours long as I'm the kind of person that walks all over the room when I'm in the middle of brushing my teeth or washing my face (also because I don't feel the need to look at my face in the mirror when I'm doing either of those steps. I'd much rather see what anyone else in the same room is doing).
"I normally alternate between two different nighttime routines where my cleanser, toner, and moisturiser remains the same. Depending on the day, I might swap my serum(s) out for a sheet mask and, on the same days, I would pamper my skin with a 20-minute long clay mask. My all-time favourite clay mask is the Geoskincare Deep Pore Cleansing Masque. You know how some clay masks end up dry and cracked after sitting on your face for a while? That's normal, I guess, but this is the only one that doesn't (for me, at least). In fact, it stays looking silky and moist up until the part where I need to wash it off and even after that, my skin is left feeling hydrated, nourished and soft despite having all the excess oils and nasties drawn out. I use it twice a week to keep my skin at bay!" — Sarah Tai, Senior Graphic Designer
Find more beauty stories here.
| | |
| --- | --- |
| SHARE THE STORY | |
| Explore More | |