Lifestyle
7 Immersive horror experiences in Kuala Lumpur for brave souls
Not for the faint-hearted
FEATURED IMAGES: THE CONJURING UNIVERSE TOUR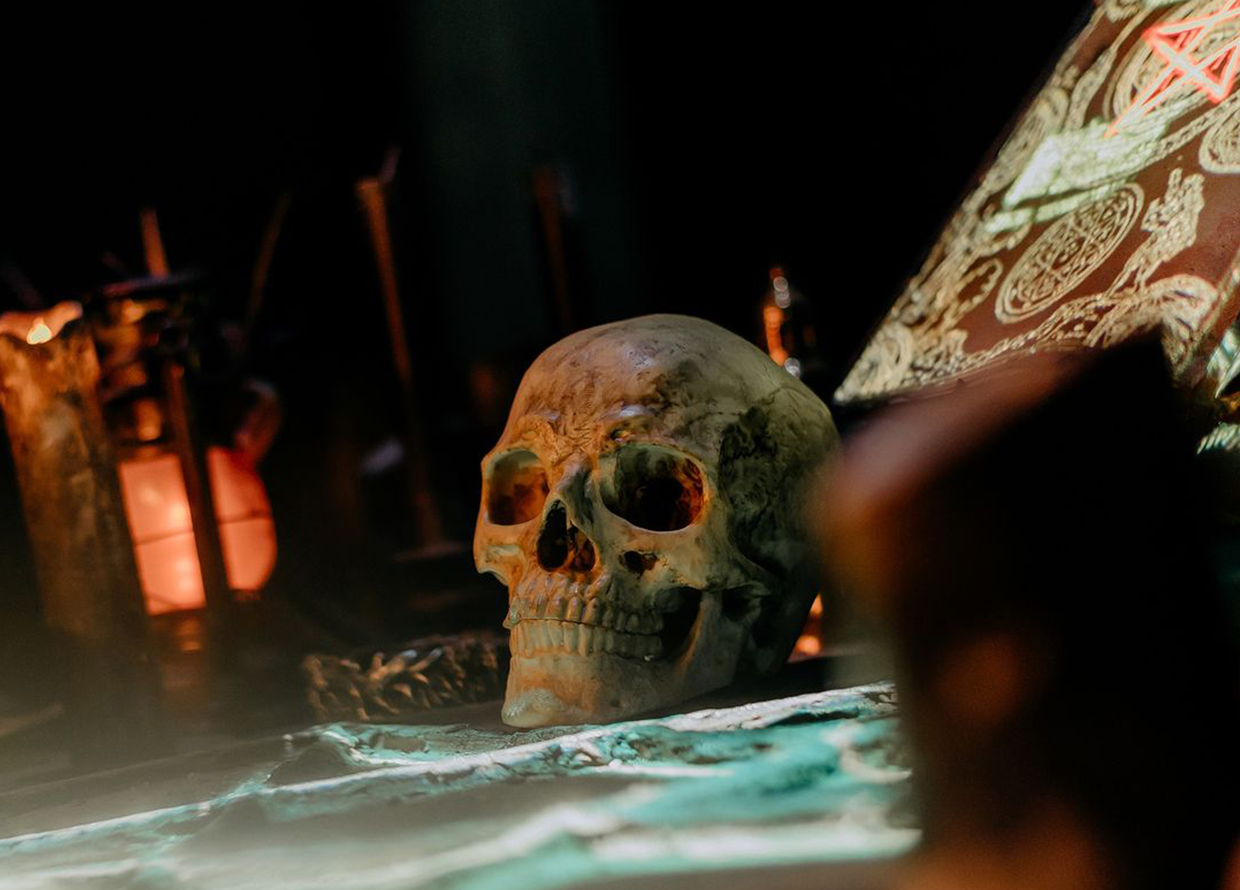 With Halloween season just around the corner, it's time for thrill-seekers and horror lovers to come out in full force. If getting scared out of your mind and screaming at the top of your lungs sounds like the perfect way to kill time, we've got just the fright fix for you! Featuring immersive horror experiences of demons and ghouls, here are seven terrifying activities that will give you the major spooks and a hair-raising good time.
Uncover the secrets of Seri Panggung Academy at Hauntu The Curve
View this post on Instagram
Where: Leve 2, The Curve, Mutiara Damansara, Petaling Jata
Price: RM65 per person
Horror escape rooms are not new but Hauntu has continued to reinvent the genre with its immersive adventure that features original storytelling and a uniquely Malaysian flair. The attraction recently opened its new branch in The Curve with a terrifying new mystery to uncover. Titled The Seri Panggung Academy, brave-hearted souls must venture into the traditional dance academy to solve a mysterious disappearance. To take the fear factor up several notches, the immersive horror experience will include skilled actors, detailed set designs, interactive engagements and the use of captivating traditional Malay art forms such as Kida Kepang and Wayang Kulit. 
Website | Instagram | Facebook
Get your freak on at Screamfest 2
View this post on Instagram
When: 6 October to 31 October 2023 (every Fridays to Sundays), 7:15pm to 11pm
Where: Sunway Lost World Of Tambun, Ipoh
Price: From RM103
This Halloween, Ipoh's Lost World of Tambun is bringing its scariest circus freak show yet for Screamfest 2. If you dare to make the extra trip, be prepared for a spooky night of haunted houses, heart-pumping night rides, a fire-breathing show and creepy characters waiting to scare you at every corner. If you break out into cold sweats, don't worry, because tickets are also inclusive of the hot springs plus you can take a breather through the Luminous Forest (at your own risk…).
Website | Instagram | Facebook
Set foot into The Conjuring Universe Tour
View this post on Instagram
When: 26 August to 19 November 2023
Where: Level 1, The Curve, Mutiara Damansara, Petaling Jaya
Price: From RM80 per person
Have a morbid fascination with movies such as Annabelle or The Nun? Good news—you'll have the chance to see these creepy figures up close and personal at The Conjuring Universe Tour. Malaysia is the first stop in Southeast Asia for this spine-chilling immersive walk-through, where the courageous can explore realistic set recreations inspired by New Line Cinema's popular horror franchises. Fans of these films should make their way to this one-hour horror experience filled with creepy surprises, interactive elements and more.
Website | Instagram | Facebook
Explore the creepy mind behind Junji Ito Horror House 
View this post on Instagram
When: 28 September to 30 November 2023
Where: LaLaport BBCC, Kuala Lumpur
Price: From RM49
It's common knowledge that Japanese horror is one of the scariest in the world. One such person who has managed to capture the creepiness of it frighteningly well is Junji Ito, one of Japan's most iconic horror manga artists. The Junji Ito Horror House is making its way to Kuala Lumpur and opening its doors into the creative and bone-chilling world of the gothic maestro. From the macabre to the sinister, this horror experience will recreate Ito's famous works, feature original hand-drawn pieces and delve into the essence of his grisly plots in two terrifying immersive halls. 
Website | Instagram | Facebook
Get mega spooked at Sunway Lagoon's Nights of Fright 9 
When: 29 September to 29 October (every Friday, Saturday and Sunday) and 31 October 2023
Where: Sunway Lagoon, Sunway Lagoon, 3, Jalan PJS 11/11, Bandar Sunway, 47500 Petaling Jaya, Selangor, Malaysia
Price: From RM128
Launched in 2013, Sunway Lagoon's Nights of Frights has become Malaysia's biggest and scariest horror festival of the year. Returning for its ninth edition in 2023,  this one-stop terrifying destination promises to be the ultimate Halloween experience you're looking for. With eight haunted houses, 11 thrill rides, two scare zones, a haunted theatre and more, this scare fest is definitely not for the faint-hearted. Watch your worst nightmares come to life and come out unscathed!
Website | Instagram | Facebook
Fight for your life while playing at VAR Live 
View this post on Instagram
Where: Level 2, MyTown Shopping Centre, Jalan Cochrane
Price: From RM42 per person
It's laser tag plus virtual reality with a terrifying twist. Combining the agility of laser tag and the immersive gameplay of VR headsets, VAR Live offers gamers a bone-chilling experience of playing their wide array of horror games such as Zombie Jail and Horror Hospital as if you are actually there. At VAR, the activity comes with several experiential elements such as vibrating floors, wind special effects, imitation guns and more to create a truly borderless virtual world. With its auditory, visual and kinesthetic 4DVR elements, you'll be shooting zombies and fighting off demons as the main character in your own horror film! 
Website | Instagram | Facebook
Use your wits to solve the mystery before it's too late in Breakout's escape rooms
View this post on Instagram
Where: Nu Sentral and The Linc KL
Price: Dependent on group size
If Hauntu is about an immersive actor-guided horror experience, Breakout is one where you must rely on your wits and critical thinking to escape its riddle-ridden storylines. Featuring original narratives, unique and unrepeated puzzles and advanced technology-driven set designs, solve the mysteries behind Breakout's horror-themed escape rooms which include witchy magic, petrifying puppets and more in order to leave. Or, take part in blood-pumping Spy Games whereby you must do whatever it takes to hide from role-playing guards in order to complete the mission.
Website | Instagram | Facebook
For more ideas on things to do, head here.
| | |
| --- | --- |
| SHARE THE STORY | |
| Explore More | |