Film, TV + Theatre
BURO TV Guide January 2023: 'Kaleidoscope', 'Shrinking', and more
For your entertainment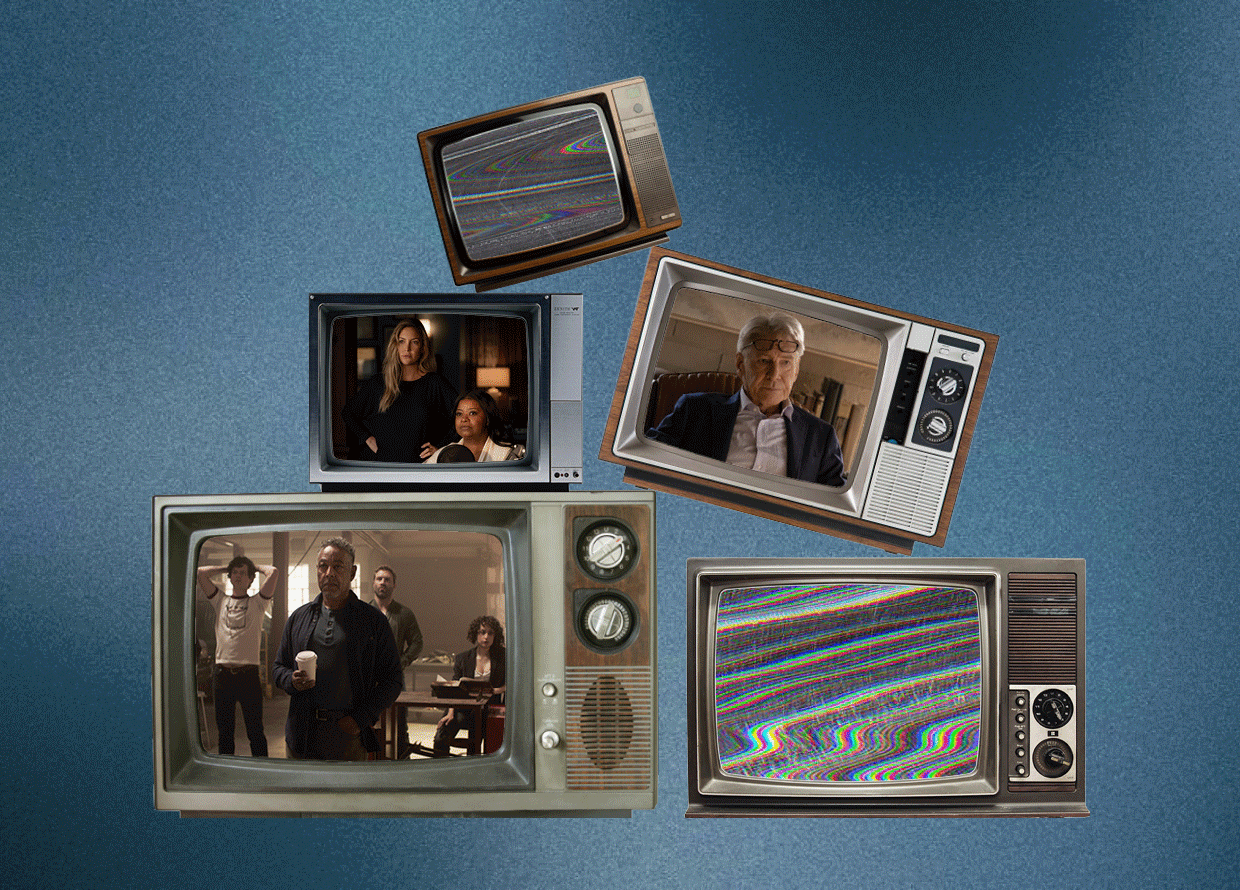 Much like its roster of movie releases, the lineup of small screen releases in 2023 already looks exciting. From a nail-biting bank heist that explores a non-linear timeline to binge-able new comedy and horror shows, January promises to be an entertaining one!
Kaleidoscope 
When and where: 1 January 2023 on Netflix
Watch if: You want a unique non-linear viewing experience
Starring: Giancarlo Esposito, Tati Gabrielle, Paz Vega, Rosaline Elbay, Peter Mark Kendall, Niousha Noor
A master thief and his crew attempt an epic heist worth $7 billion—but danger, betrayal and greed threaten to undermine their plans. Inspired by actual events, Kaleidoscope is a money heist action series told through a non-linear timeline. As a viewer on Netflix, you are given a randomly generated episode order (only the first and final episodes are the same) and episodes are named after colours, meaning that you can watch them in whatever way you want. Whilst each episode can be watched independently, there are still little clues and references that build on the characters' backstory and plot. The combination of sequences is pretty much endless so explore as many options as possible to uncover the answers!
Watch it here.
Wild & Weird
When and where: 5 January 2023 on Nat Geo Wild Astro channel 550
Watch if: You embrace all things weird
This January, get up close and personal with some of the strangest, freakiest and weirdest critters in the animal kingdom (that we mean in the best way possible). Far from being freaks of nature to be frightened of, Wild & Weird will make you marvel at the bizarre world of creepy crawlies, cannibal couples, eccentric family dynamics, and more!
Super League: The War for Football 
When and where: 13 January 2023 on Apple Tv+
Watch if: You're passionate about football
This four-part sports documentary will draw the curtains back on the controversial European Super League. First announced in 2021, the breakaway league was met with protests from millions of fans and football clubs around the world and banned by the EU court under the grounds of an illegal EUFA monopoly. With talks of it possibly launching in 2025 again, Super League: The War for Football will feature the league's Presidents, club owners and those on the opposing side to share why the European Super League might be the next evolution for the sport or its downfall.
Watch it here.
Junji Ito Maniac: Japanese Tales of the Macabre
When and where: 19 January 2023 on Netflix
Watch if: You are not a scaredy-cat 
Japanese horror is considered one of the scariest in the world and one figure that has contributed to this spooky preconception is Junji Ito. The horror manga maestro is an icon in the field and now, his monstrous creatures and terrifying tales will play out on screen. Junji Ito Maniac: Japanese Tales of the Macabre is a spine-tingling selection of some of the horror mastermind's most bizarre and disturbing stories that shouldn't be watched alone.
Watch it here.
Bling Empire: New York 
When and where: 20 January 2023 on Netflix 
Watch if: Reality shows are your guilty pleasure
Starring: Dorothy Wang, Tina Leung, Stephen Hung, Deborah Valdez-Hung, Ezra J. William, Crystal Kung Minkoff, Julia Sorkin, Liane Weintraub
From sunny Los Angeles, the reality show starring the high life of Asian American socialites is back but this time, in the bright lights of New York City! Watch this new batch of stylish provocateurs flaunt their fortunes whilst living it up in the Big Apple with plenty of drama following them around.
Watch it here.
Jung_E  
When and where: 20 January 2023 on Netflix 
Watch if: You love a badass female lead
Starring: Kang Soo-yeon, Kim Hyun-joo, Ryu Kyung-soo, Park So-yi
Set in a post-apocalyptic 22nd century, Jung_E tells the story of a researcher at an AI lab who leads the effort to end a civil war by cloning the brain of a heroic soldier—her mother. This riveting sci-fi action film is directed by Yeon Sang-Ho (Hellbound) and is highly anticipated for its high-budget CGI visuals, action stunts, and more. 
Watch it here.
Truth Be Told Season Three
When and where: 20 January 2023 on Apple TV+
Watch if: You're passionate about true crime
Starring: Octavia Spencer, Kate Hudson, Aaron Paul, Lizzy Caplan, Michael Beach, Mekhi Phifer, Haneefah Wood
The NAACP Image award-winning series returns for its third season that's based on Kathleen Barber's best-selling book, While You Were Sleeping. Spencer reprises her role as investigative reporter turned true crime podcaster, Poppy Scoville, to take on a new case. The 10-episode series explores America's obsession with true crime and topics such as media representation, racial profiling, and more. If you're an avid true crime consumer, this series will challenge you to consider the consequences when the pursuit of justice is played out on a public stage. 
Watch it here.
Shrinking
When and where: 27 January 2023 on Apple TV+
Watch if: You love satire 
Starring: Harrison Ford, Jason Segel, Christa Miller, Jessica Williams, Lukita Maxwell, Luke Tennie 
This new comedy series stars Segel as a grieving therapist who breaks all the rules to tell patients exactly what he thinks. Ignoring his training and ethics, he finds himself making huge changes to people's lives, including his own. Ford also stars in one of his first major television roles. 
Watch it here.
Serengeti III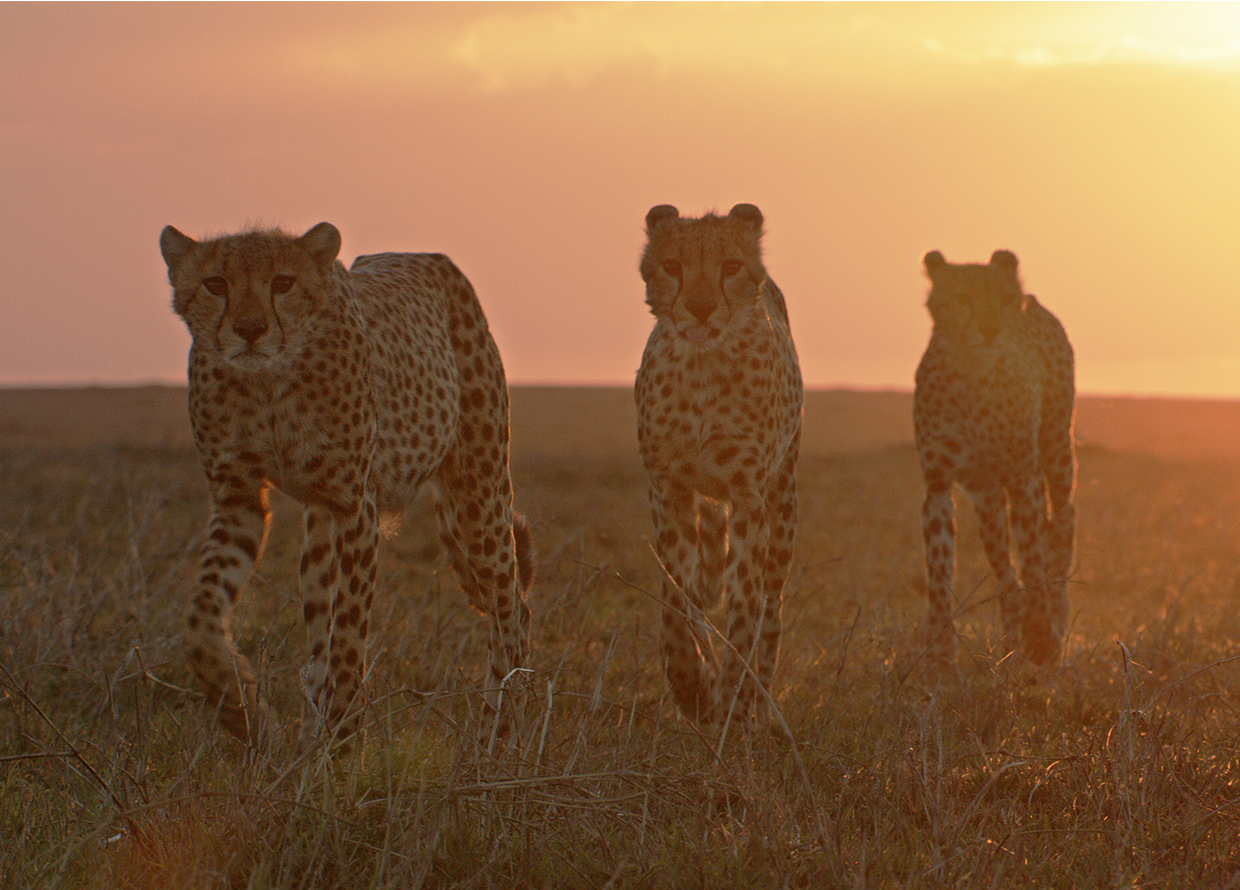 When and where: 29 January 2023 on UnifiTV channel 501, Astro channel 554 and BBC Player on Astro Go 
Watch if: You're an animal lover
It's The Lion King but in *actual* real life. Watch the drama unfold in the animal kingdom set in a spectacular corner of Africa's Serengeti. Featuring bigger stories and new characters amidst familiar ones, the animals in the lush plain face new challenges and make unlikely friendships. Follow Kali the lioness as she protects her rock fortress, baby hippo Mufata make a friend out of crocodile Magamba, and more.
Watch it here.
For more ideas on what to watch, click here.
| | |
| --- | --- |
| SHARE THE STORY | |
| Explore More | |