Technology
BURO Tries: Pico 4 All-In-One Virtual Reality Headset
Entering a different dimension
Video: Dennis Kho Images: Amos Yip for BURO Malaysia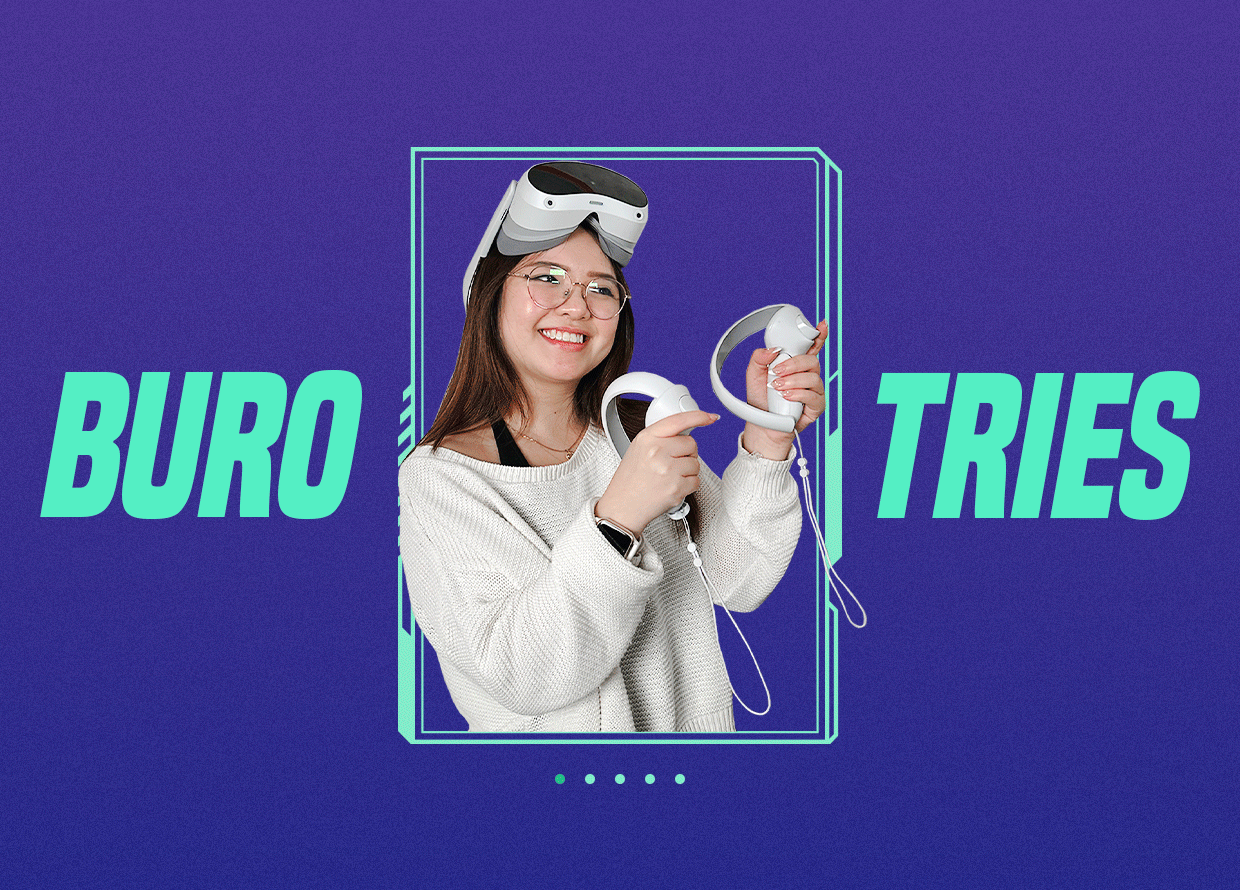 Although virtual reality has been around since the 1990s, it has mainly appealed to early adopters and niche users. However, recent market trends show that VR is becoming more mainstream, especially in the gaming industry, with the rising popularity of VR headsets. Companies such as Meta (previously known as Oculus), Sony and Pico have established themselves as pioneers in this field, supporting the increased adoption of VR gaming.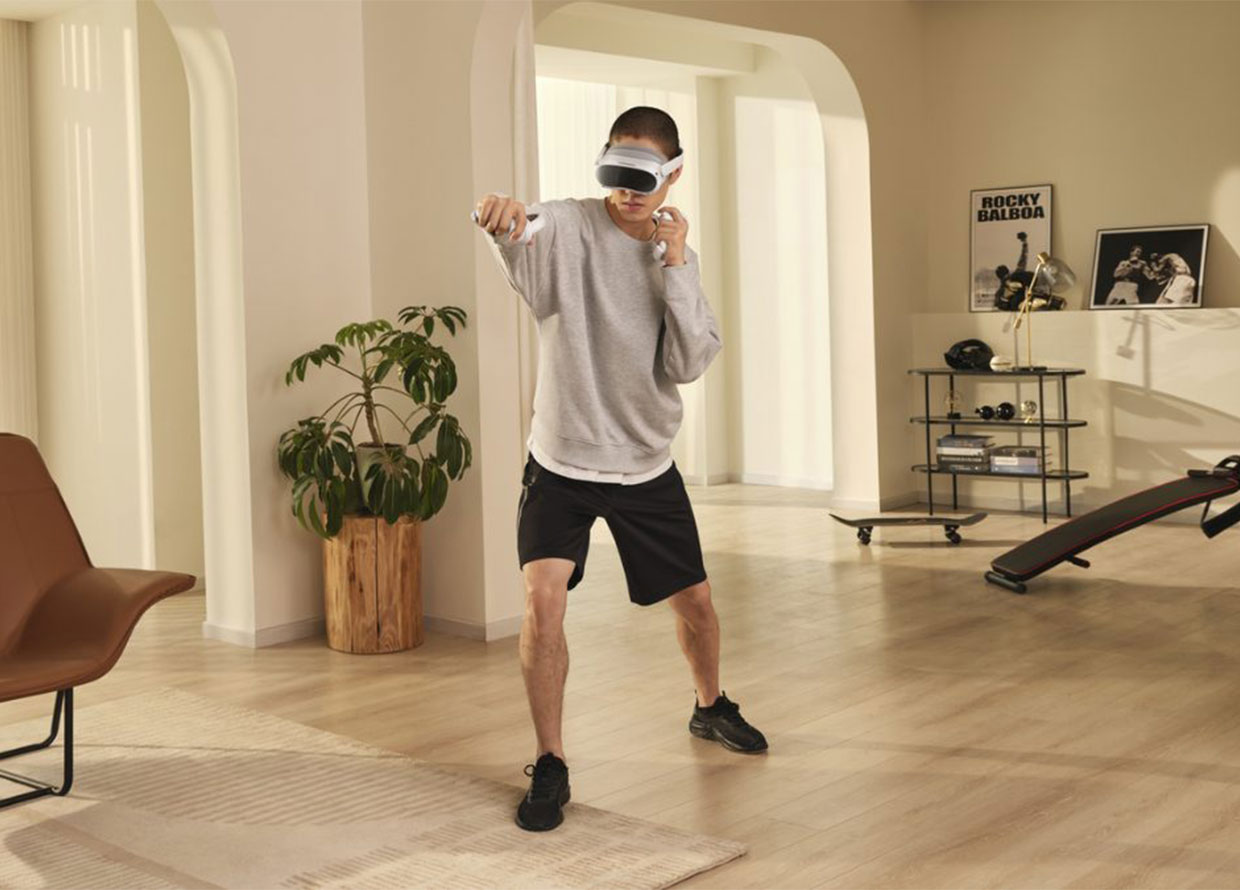 With the launch of the Pico 4 VR headset in Malaysia last year, this trend is expected to pick up further as the device arrived with an attractive starting price of RM1,699. The all-in-one VR headset sits on the lighter end of the spectrum compared to its counterparts thanks to its proprietary Pancake optical lens technology, weighing only 295 grams to provide comfort for long hours of gaming. It also features an anti-slip PU to ensure greater control, SuperSkin fabric to keep users cool and dry, and an ergonomic design that allows users who wear glasses to immerse themselves in the VR world without sacrificing comfort or clarity.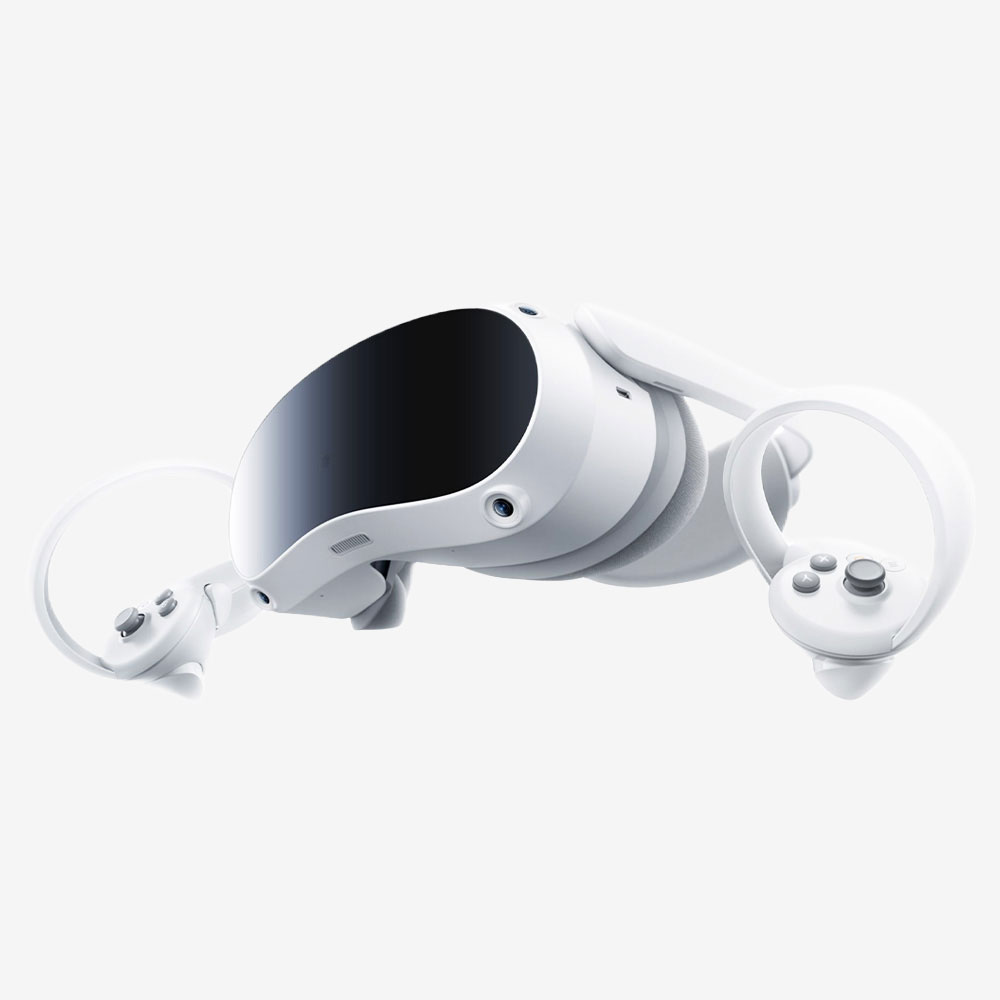 There are four SLAM cameras around the thin frame of the head-mounted display to offer high-precision tracking and motion mapping of the user's surrounding environment. This includes a passthrough camera which lets you see the real world even with the headset on. Visual quality is decent with a 90Hz refresh rate, 4K+ screen, 1,200 PPI and 105-degree ultra-wide field-of-view. As for sound, the headset comes equipped with built-in speakers, but you can also connect it to your headphones via USB-C or Bluetooth. 
In terms of battery life, its 5,300mAh battery is good for three hours on paper, but you can *realistically* expect an average of two and a half hours of continuous play. Meanwhile, the new Hypersense vibration controllers are powered by AA batteries and boast up to 80 hours of battery life.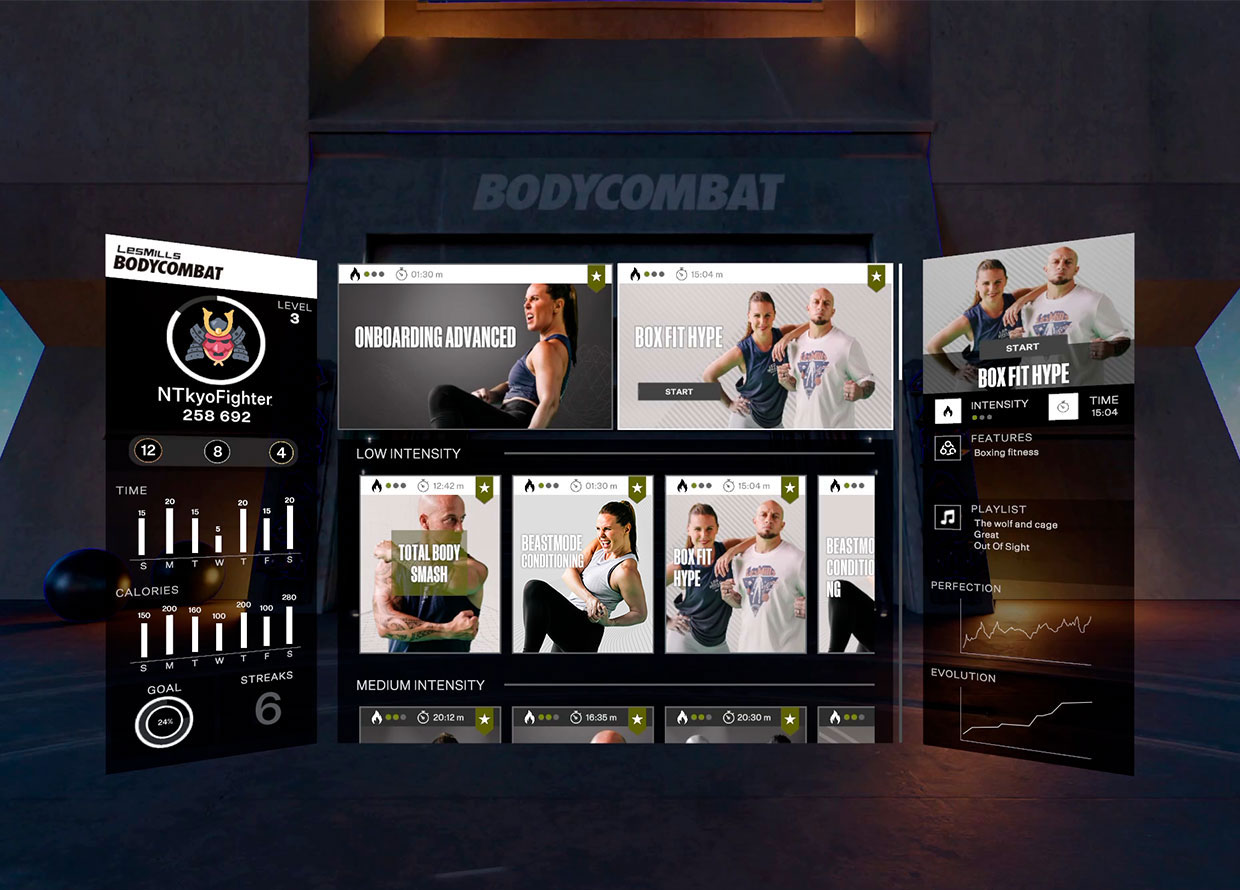 Currently, Pico offers a wide-ranging library of content, including the Pico Fitness programme that streamlines your fitness progress; interactive gaming experiences of popular titles such as Peaky Blinders: The King's Ransom and The Walking Dead: Saints & Sinners; as well as an immersive live music experience in partnership with Wave.
If you're a first-time VR headset user, you may be wondering, "What do all these features mean?" Well, watch the video above for Team BURO Malaysia's beginner POV of the Pico 4 VR headset and read on for our thoughts after a few rounds of gameplay!
---
Natalie Khoo, Deputy Editor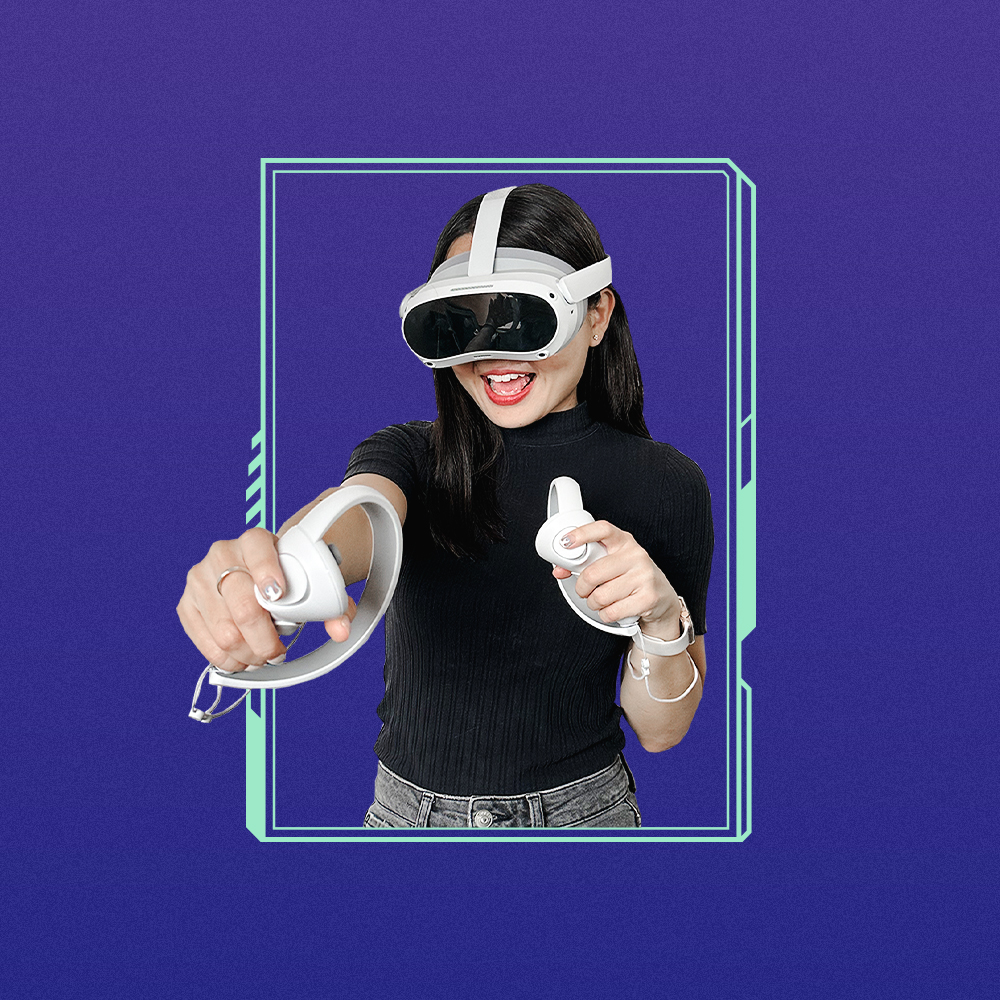 "Before I got my hands on the Pico 4 VR, I had briefly played around with the Oculus Quest a few years ago at The Rift, a now-defunct VR theme park in Mid Valley Megamall. I remember it being a really fun day, but it seemed like the general market still needed time to warm up to the idea of virtual reality as a whole. With the launch of the Pico 4 VR in Malaysia, there's no better excuse for consumers to jump on the VR bandwagon now for an experience that's literally out of this world. 
"I started experimenting with the headset before this BURO Tries session and found it relatively simple to navigate through the games, scenes, and settings (once you get the hang of the controllers). The visuals are immersive and pretty believable, and it's easy to spend hours even just streaming YouTube videos with it. Gaming with the Pico 4 VR is even more thrilling, and I can see myself getting lost in the virtual world (in a good way) if I didn't have to share the device with everyone else. To be honest, the boxing activity within the All-in-One Sports game actually felt like a mild workout—but with added incentive (beating your own score) and less strain. Though I can't guarantee sore-free muscles the next day, it's definitely a fun way to motivate yourself to sweat and improve hand-eye coordination. And if I'm getting these benefits from just one game, I daresay it's worth investing in the Pico 4 VR to explore countless other possibilities."
Kye Lin, Senior Lifestyle Writer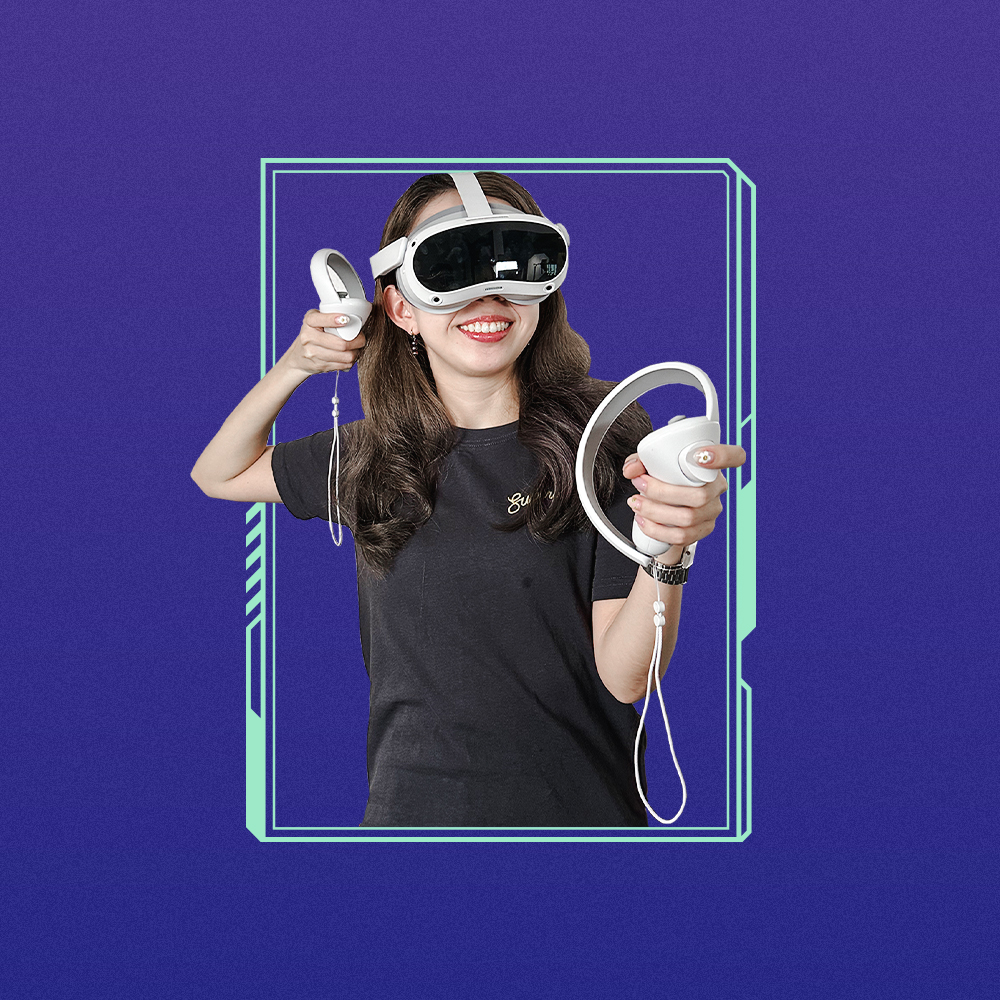 "I got to try the Pico VR headset during its launch so I'm sort of familiar with the device. However, I only tested out the drawing function at the time so I was excited to finally play some games. Putting it on for the second time, I found myself looking out into the mountains from a beautiful, cosy villa—definitely wish I could sit by the fireplace there.
"Not going to lie, I did get a little lost in navigating to the games section but with some help, I found it and ended up playing archery in the All-in-One Sports game because I wanted to feel like Katniss Everdeen from The Hunger Games. I had to compete with the device's player and replicate the movement of sending the arrow flying to the bullseye, which involved me holding both controllers and releasing the right toggle button to shoot the arrow at the target. It felt very similar to real life which was pretty cool! It's a fun device to have during parties where you can play different games with your friends."
Marissa Chin, Lifestyle & Culture Writer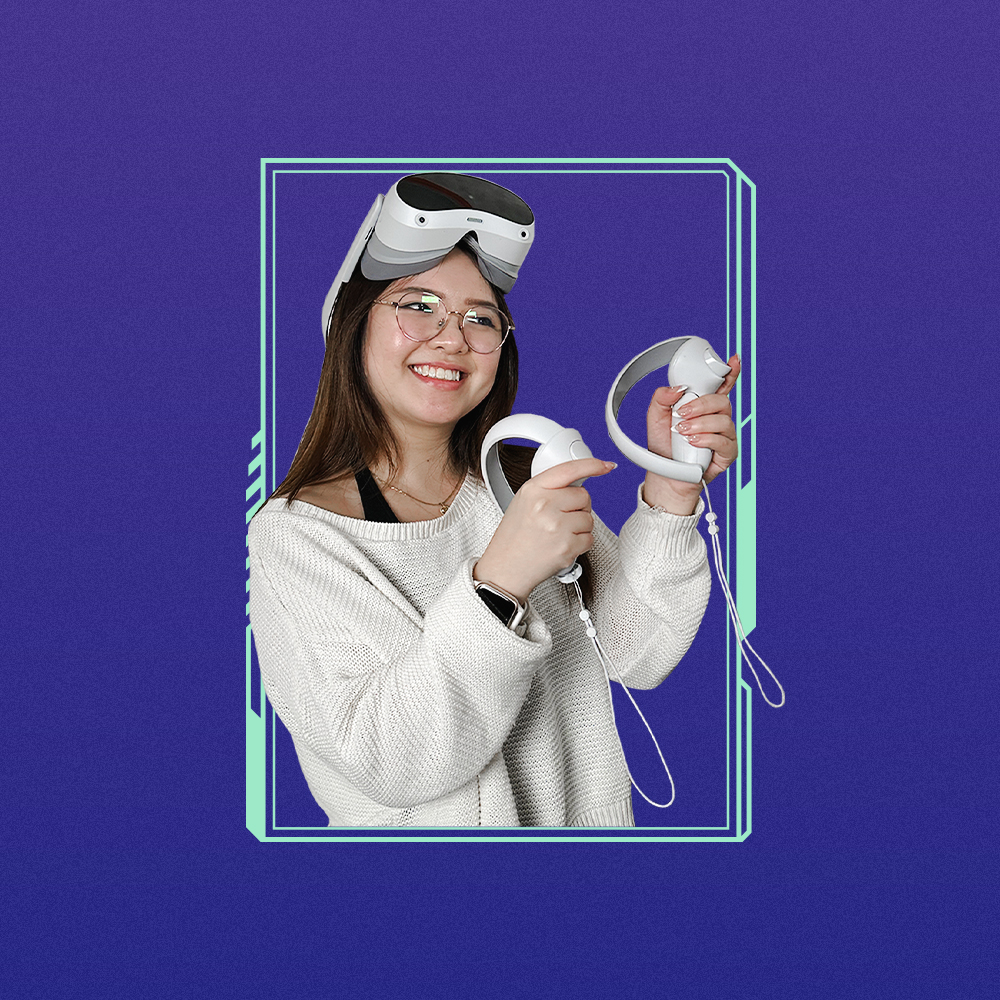 "Trying on the Pico 4 VR headset was a really cool experience! It was a lot more immersive than I thought and the graphics were really well done, making me feel like I was actually there—take the video as evidence since I was screaming my head off while playing Oh Shape Ultimate! I can imagine that seasoned gamers would find the Pico 4 VR headset a great way to play their favourite games as it supports a wide range of games. It is also surprisingly lightweight which made the experience all the more enjoyable and comfortable." 
Benedict Unang, Fashion Writer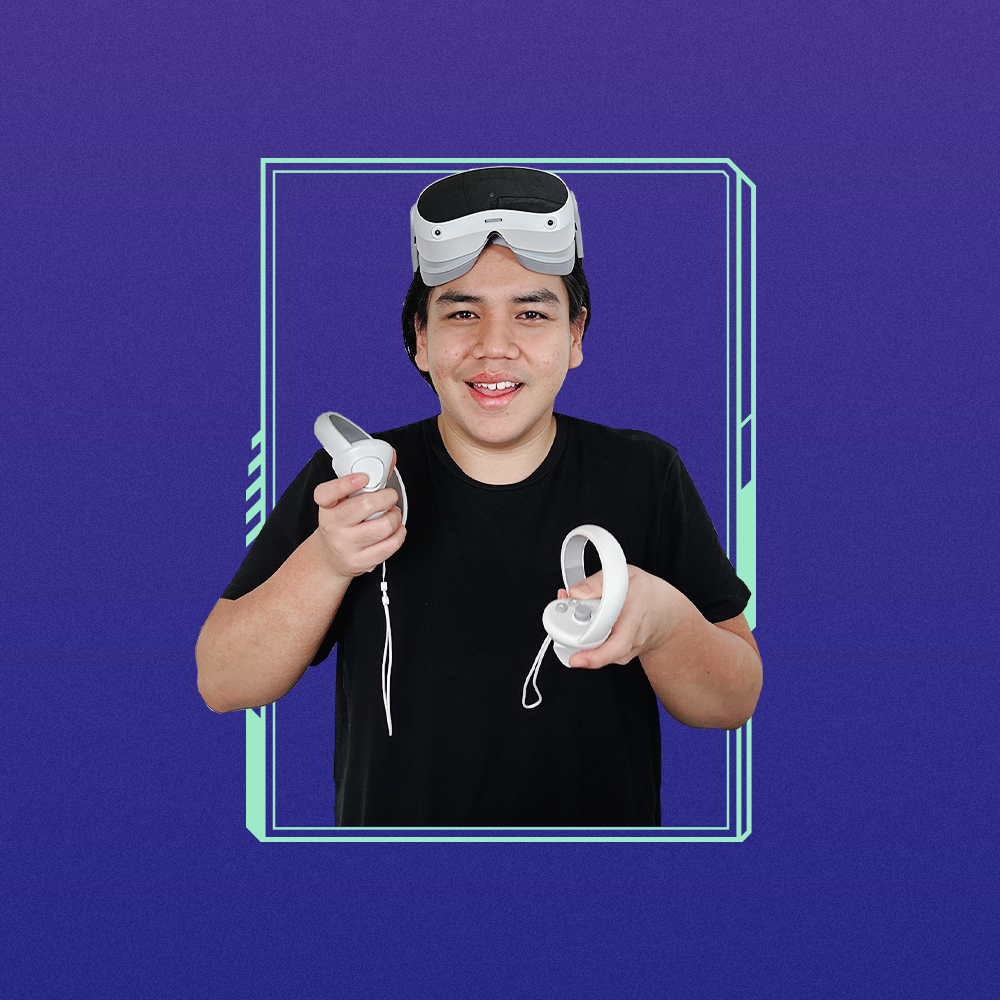 "As someone who has never used a VR headset, I have to say it was an interesting experience and that I would do it again. I enjoyed it because there were so many sports available within the All-in-One Sports game alone and I can guarantee you will be sweating at the end of it as you'll be moving a lot! I think it will be a fun experience as well if you are playing with your family and friends. Also, here's a pro-tip: make sure you have enough room (and set your play boundary correctly) so you will not run into anything else." 
Phyll Wu, Editorial Assistant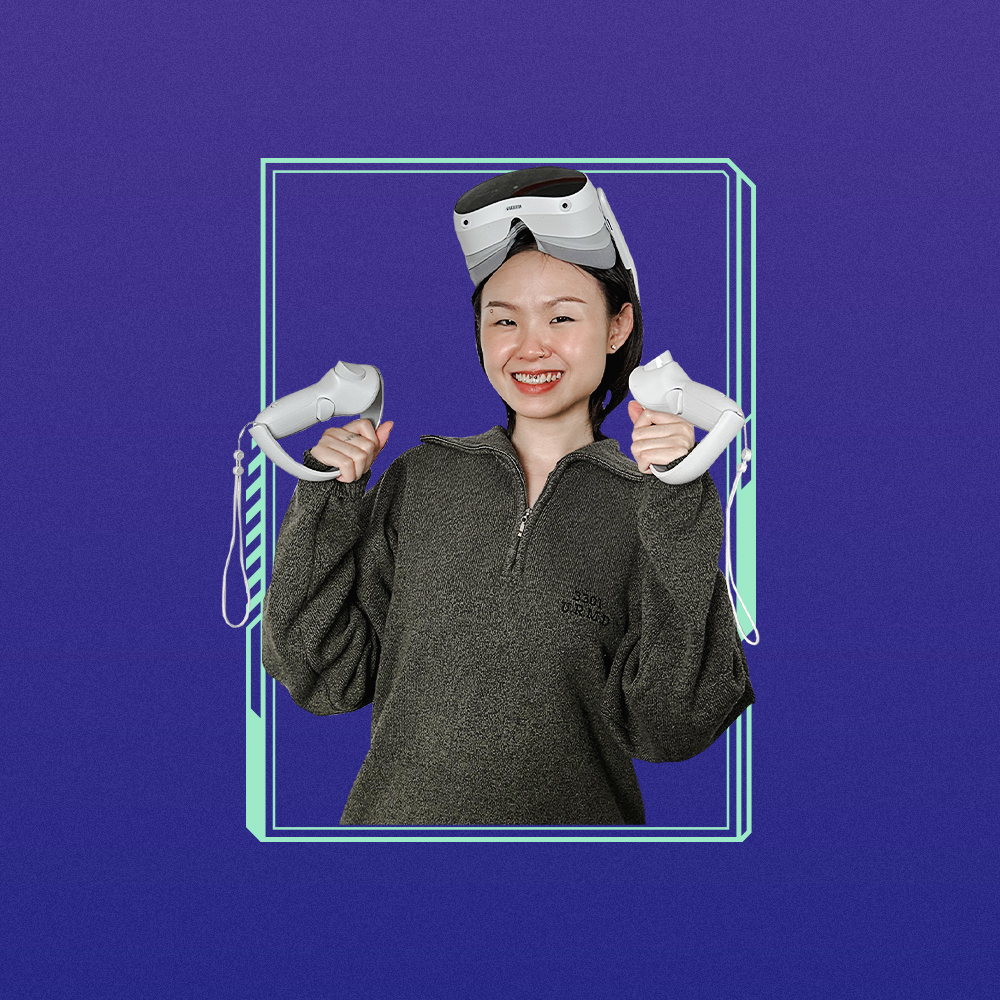 "When I first put on the Pico 4 VR headset, I was transported into a spaceship-like room and I was honestly surprised at how good the graphics were—I wanted to live in there! In fact, just chilling around the VR room doing nothing would already be a good time for me. But of course, I wanted to experience what other exciting features it had to offer, and Oh Shape Ultimate caught my attention.
"Immediately after selecting my song and starting the game, a VR wall came right at me; it seemed like I was about to get hit! It took a few minutes to get used to it, but once I did, it was nothing but loads of fun—I would absolutely love to go for another round. As a fan of horror games, I'm particularly looking forward to playing any games of that genre that may be released in the future. If you haven't tried VR games before, you definitely should at least once! And the Pico 4 VR is a great choice to start with."
The Pico 4 All-in-one VR headset is priced from RM1,699 and is available for purchase via Shopee and Lazada. For more information, visit the website. 
Watch more BURO Tries content here.
| | |
| --- | --- |
| SHARE THE STORY | |
| Explore More | |