Technology
5 Fun and aesthetic mobile games to help you relax
Ultimate downtime
Images: ustwogames | thatgamecompany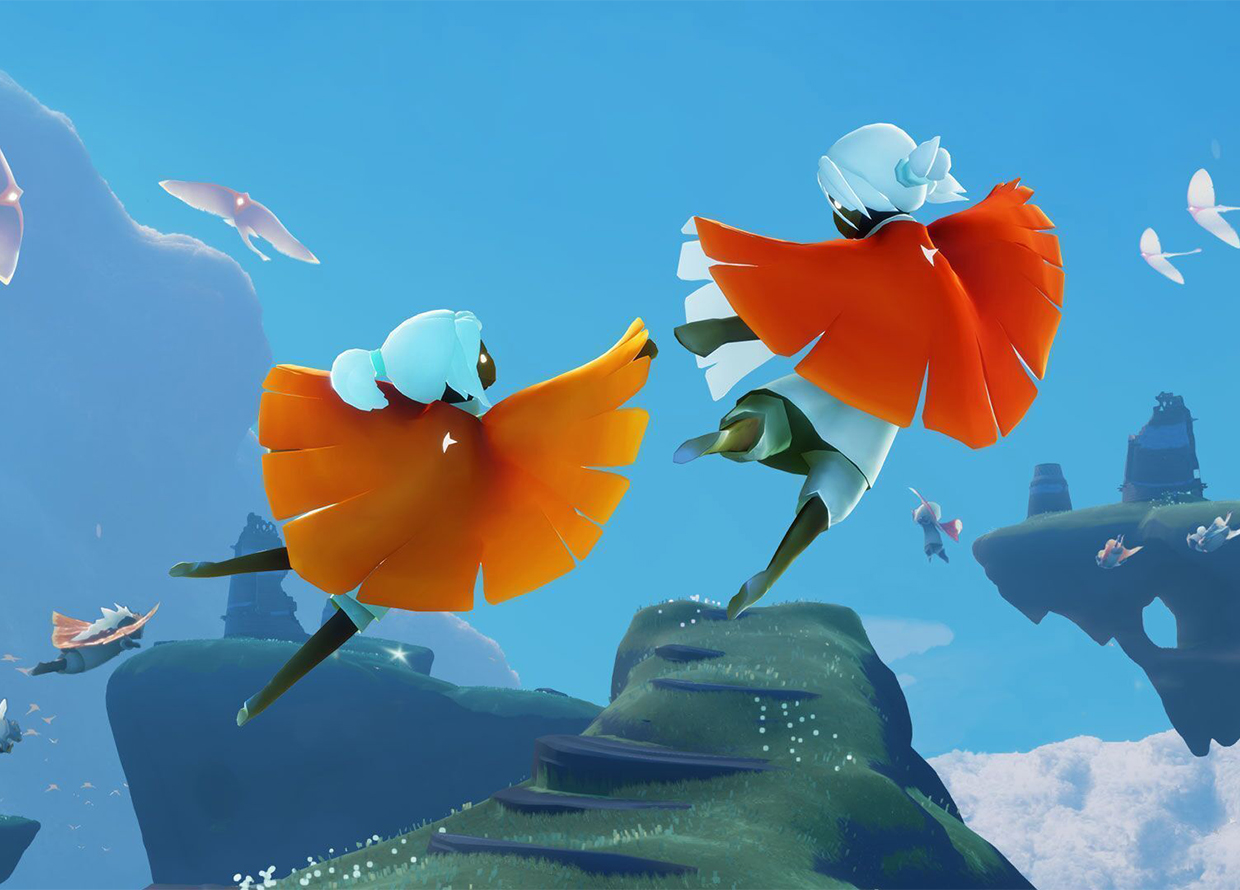 Apart from scrolling social media and snapping aesthetic shots of your latest cafe visit, smartphones are also good for another thing: gaming. Before you roll your eyes and claim you're "too old" to be playing games on your phone, pause. Mobile games have come a long way and you can now enjoy some of the most graphically stunning video games right in the palm of your hand. 
Whether you're looking to de-stress after a long day's work with a cosy game or want something more stimulating, these are fun and aesthetically pleasing mobile games that will pop off your phone screens.
Two Dots
Two Dots is a popular dot-matching game that takes the concept of Candy Crush and BeJewelled and turns it into a much calmer and adorable experience. Much like the previous games, players work their way through different levels on the main map which increase in difficulty—but this time, with cute character designs and interesting landscapes to accompany your journey. There are also side quests and daily missions players can partake in to win booster items. Plus, there's even a colour-blind option!
Available on: App Store, Google Play Store 
Stardew Valley
Of course, we can't talk about cosy games without mentioning the ultimate cosy farming game that took over the Internet when it first dropped in 2016! Stardew Valley is a simulation role-playing game (RPG) in which players inherit a dilapidated farm and work to grow it into a bountiful piece of land. From raising animals, and going fishing to fighting off creatures, this is one game that you can get stuck in for hours.
Available on: App Store, Google Play Store 
Monument Valley
Released in 2014, Monument Valley is an indie puzzle game that is undoubtedly one of the most visually stunning mobile games on the market. If you're looking for a game that balances jaw-dropping graphics and a compelling storyline that works your brain just enough, this is perfect for you. In Monument Valley, players must lead a princess through mazes of optical illusions and impossible architecture to reach the top. It's meditative, mysterious and we guarantee you won't be able to look away.
Available on: App Store, Google Play Store
Harry Potter: Magic Awakened 
If you aren't able to play Hogwarts Legacy because you don't have a PC or gaming console, you now have a chance to step into the Wizarding World on your phone—for free! As the newest mobile game on this list, Harry Potter: Magic Awakened is a collectible card game (CCG) with multiplayer online game (MMO) and RPG elements. In it, players are able to live out their dream Hogwarts student life whilst exploring the Forbidden Forest, playing Quidditch tournaments, duelling in magical showdowns and so much more. 
Available on: App Store, Google Play Store 
Sky: Children of the Light
Another mobile game that is highly regarded is Sky: Children of the Light. The multi-award-winning indie game saw more than 160 million downloads since its release in 2019. With its minimalist art direction, an elusive yet gripping narrative and a beautiful score, it makes for a truly fascinating gaming experience like no other. In it, players explore the seven realms of a virtual kingdom where they meet others, solve puzzles and make unforgettable memories. Because this open adventure game has a multiplayer element, you can even play it with your partner or friend and traverse the world together! 
Available on: App Store, Google Play Store
For more game recommendations, head here. 
| | |
| --- | --- |
| SHARE THE STORY | |
| Explore More | |