Food + Drink
Review: Yellow Fin Horse, Chinatown's hottest restaurant right now
Fiery flavours
IMAGES: YELLOW FIN HORSE & AUTHOR'S OWN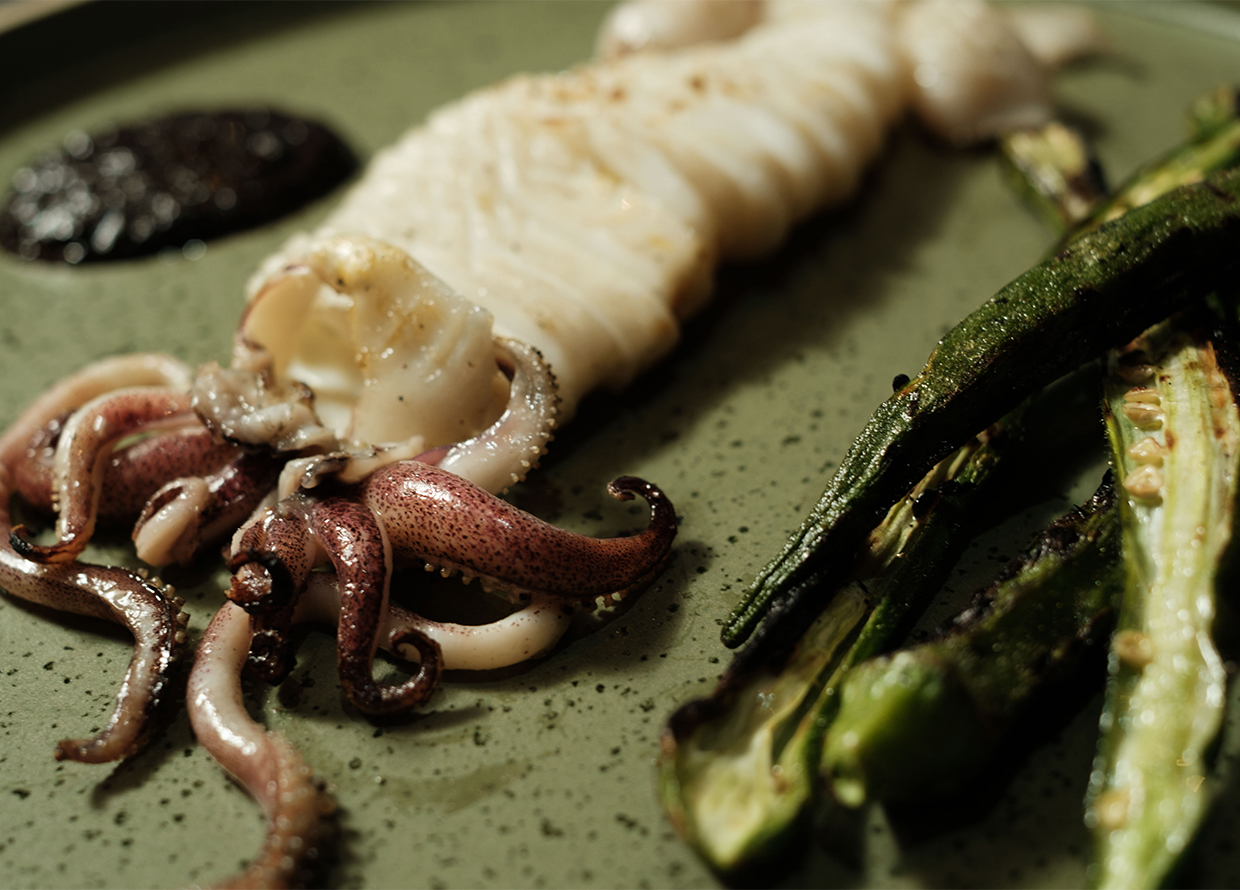 Located on the fourth floor of Else Kuala Lumpur is the equally charming and modern Yellow Fin Horse. Headed by Jun Wong, her new residence has been in the works long before the luxury hotel launched in September 2022. With her vast culinary experience working in some of the best fine dining restaurants in cities such as Macau, Sydney and Tokyo, the launch of Yellow Fin Horse naturally comes with much anticipation. After officially opening its doors this year in May, I visited the restaurant to get a taste of Wong's delicate and ingredient-driven cooking style.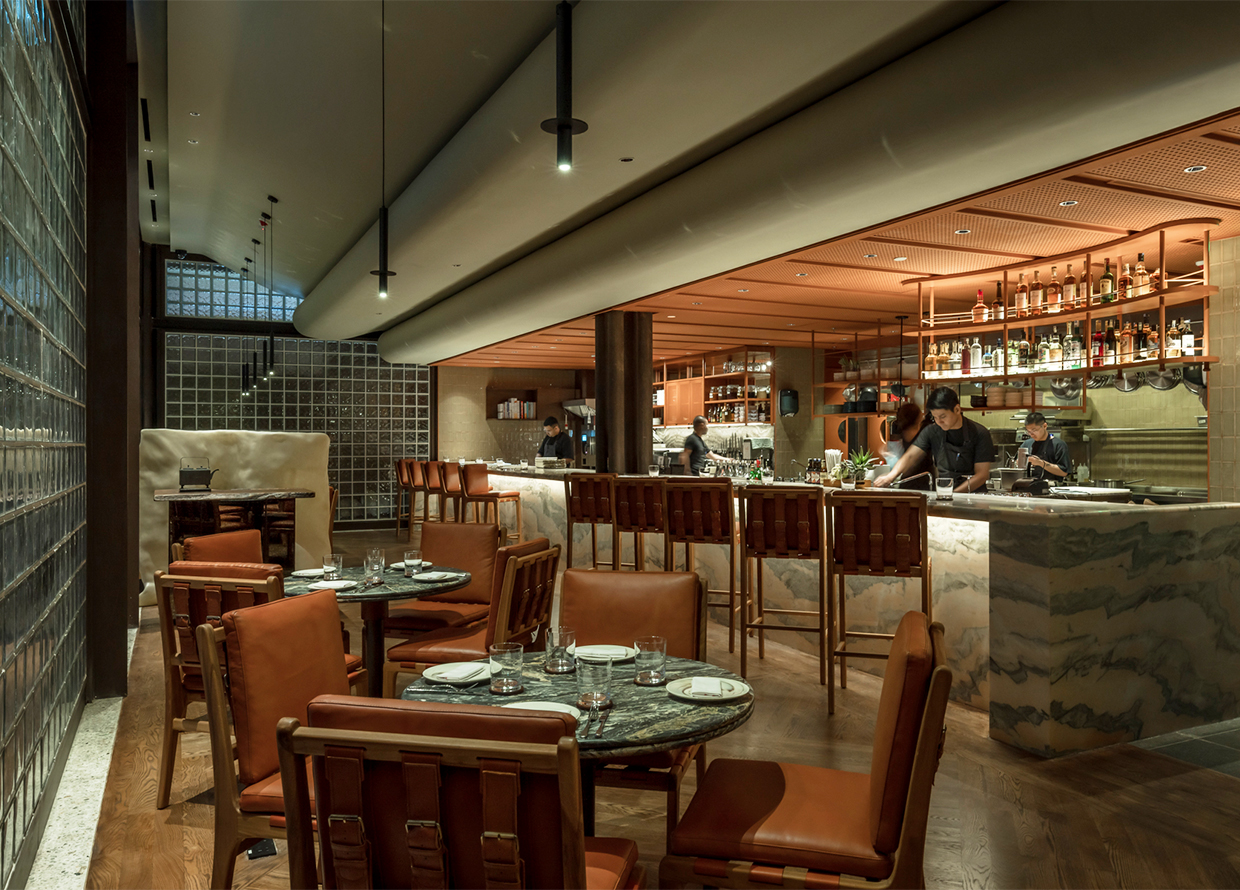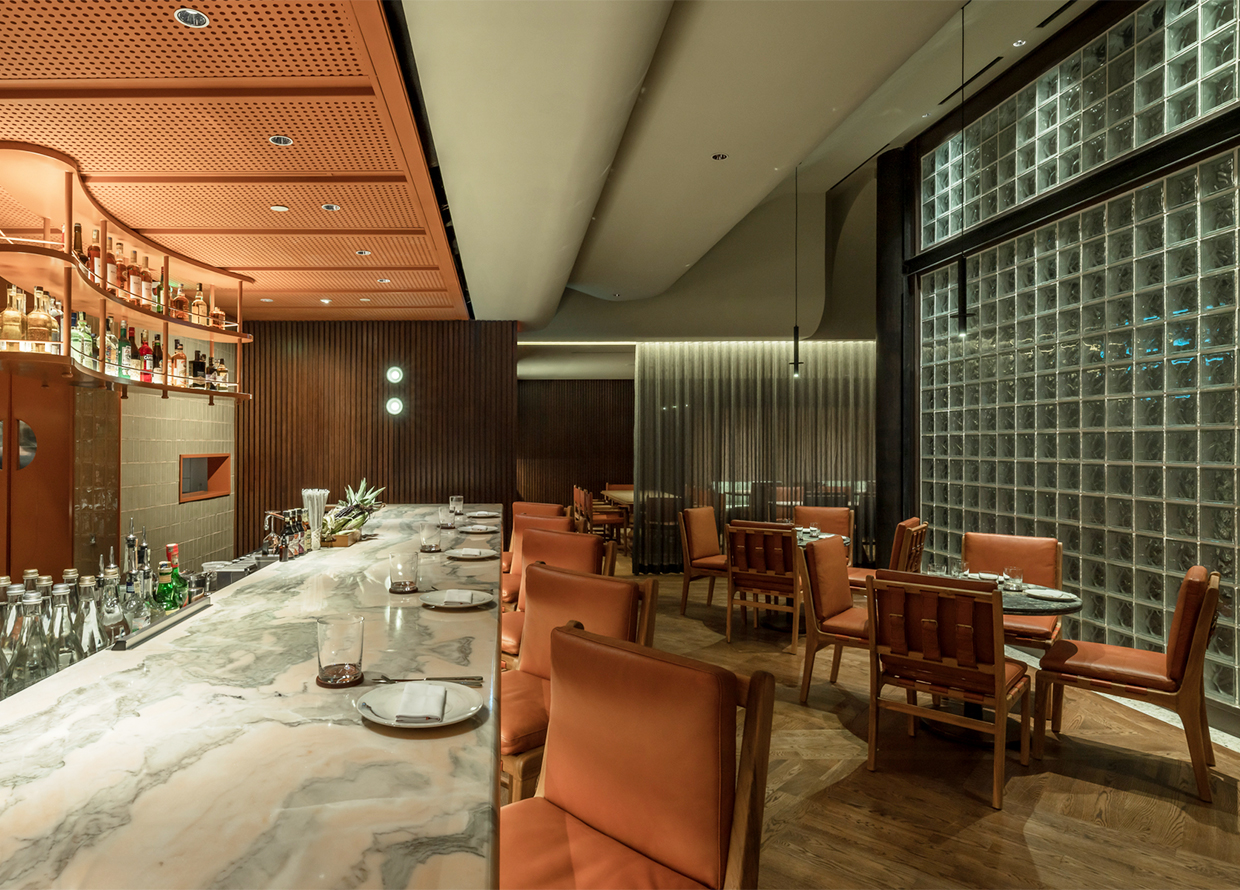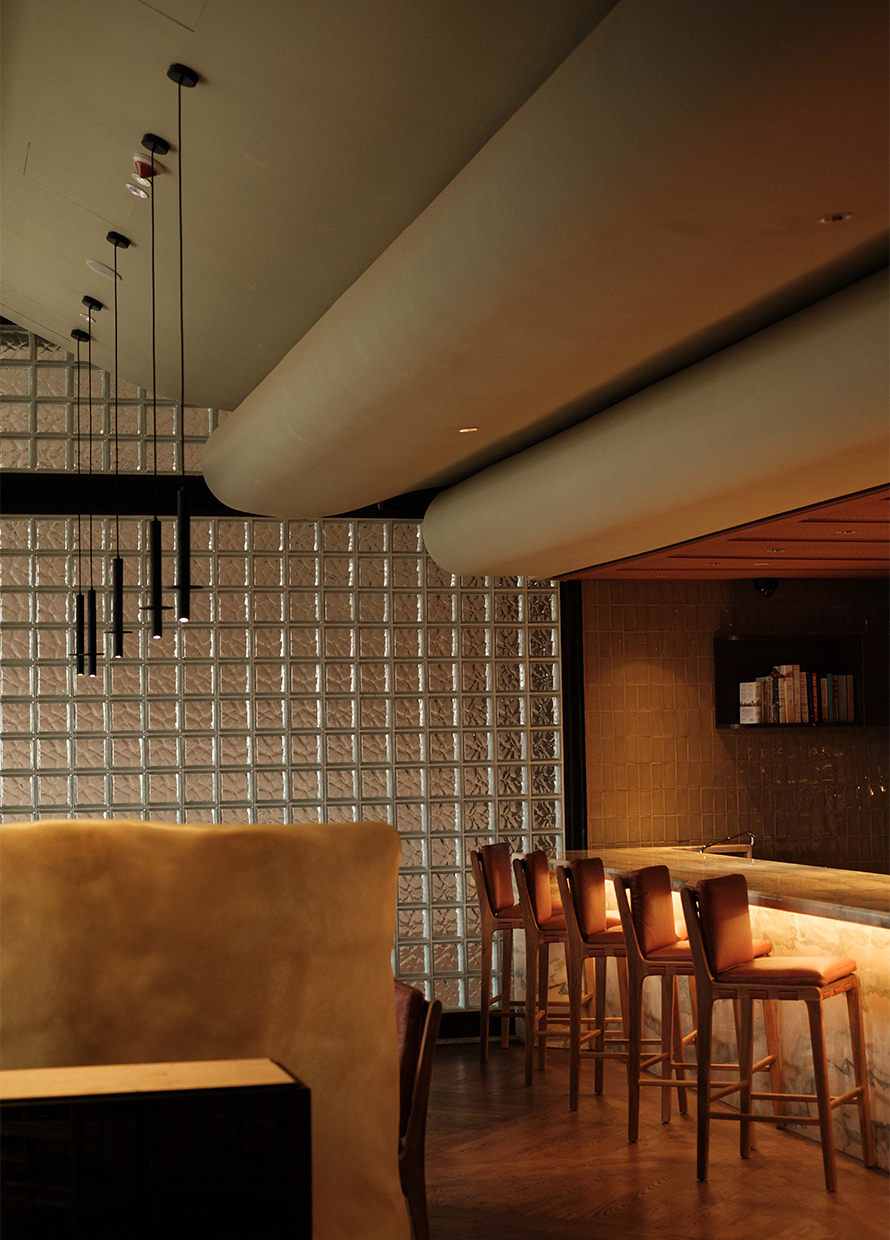 Upon sitting down and introducing herself, the first thing Wong states in regard to Yellow Fin Horse is that it is not a fine dining restaurant. With its black marbled countertops, warm tones and a lofty open-air kitchen, it's easy to think otherwise. However, Wong emphasises that Yellow Fin Horse embodies her philosophy of "simple cooking" where the essence of ingredients shines through careful preparation and the use of 'primitive' culinary techniques instead of technology.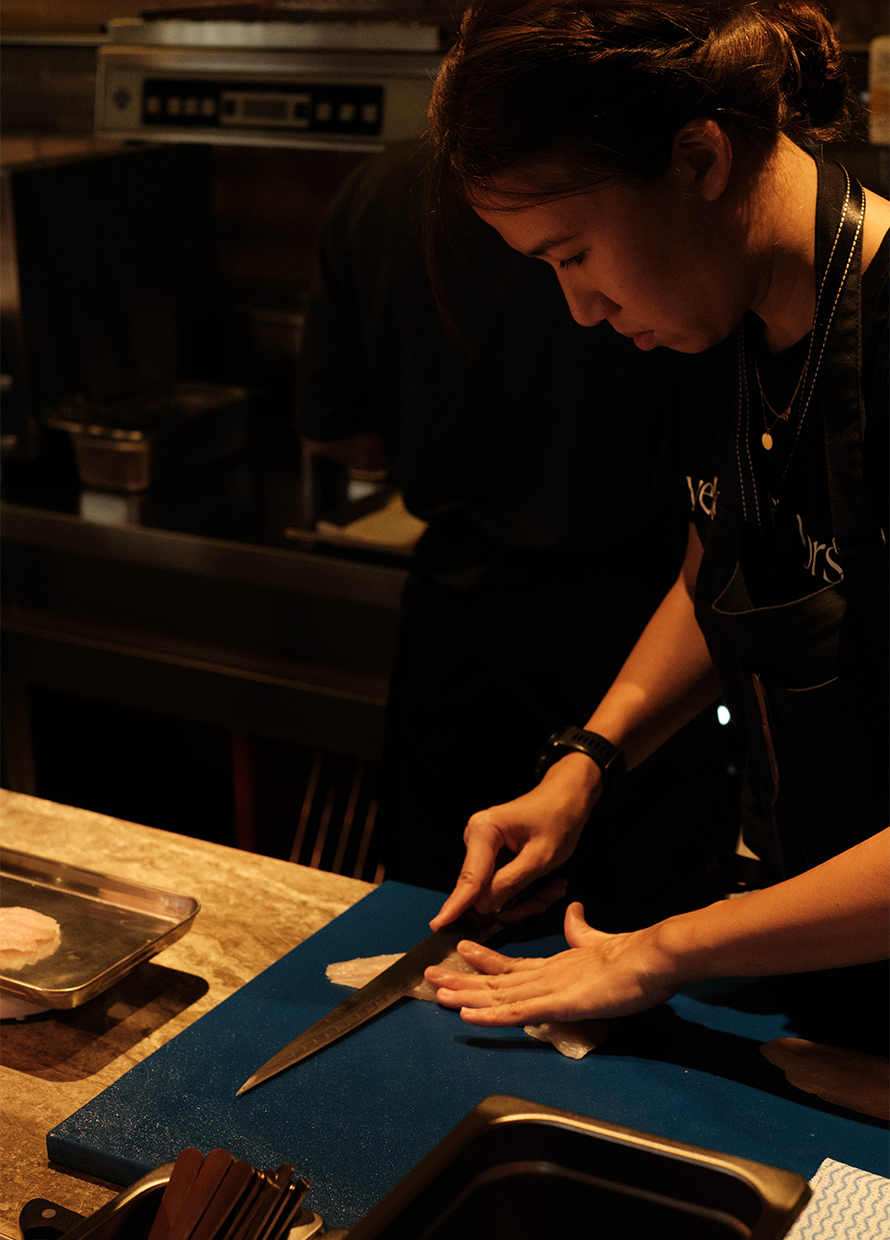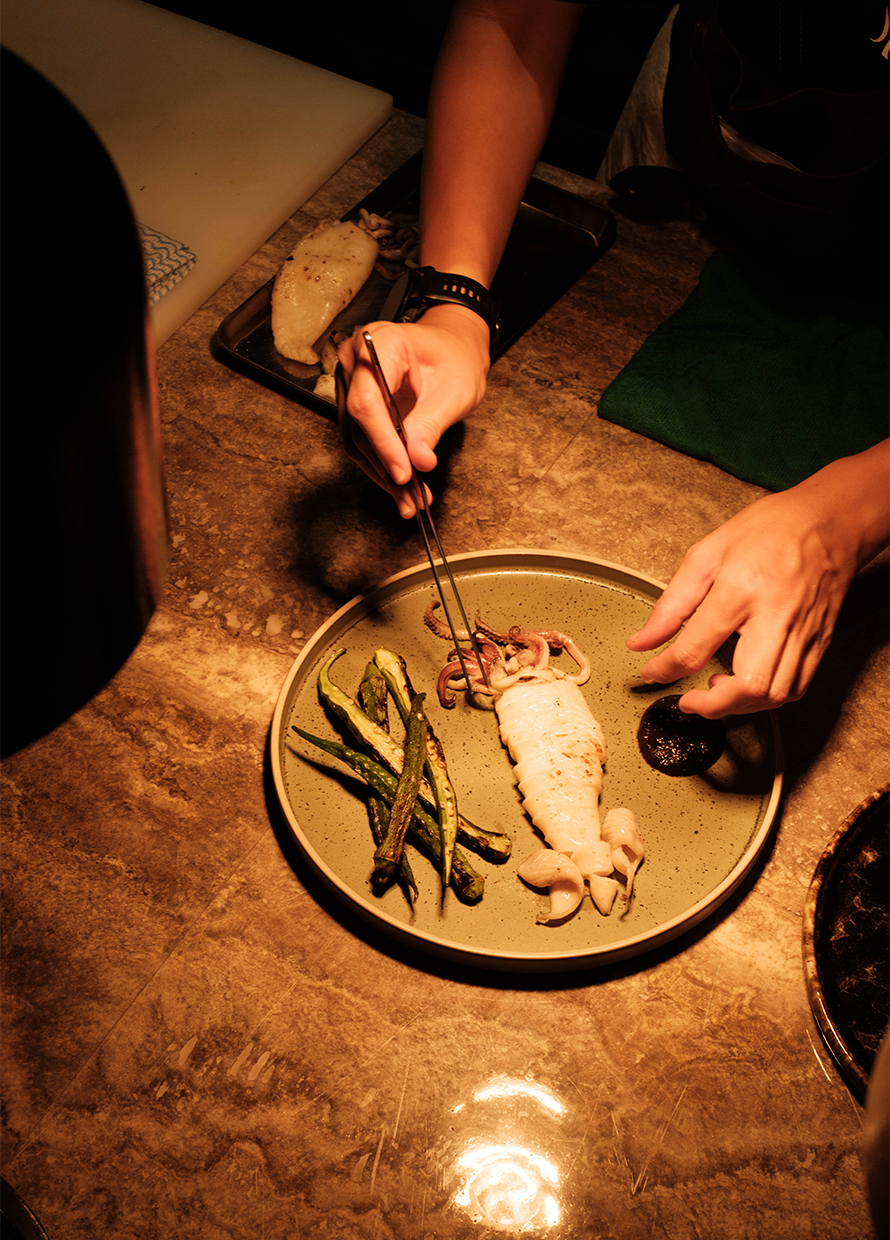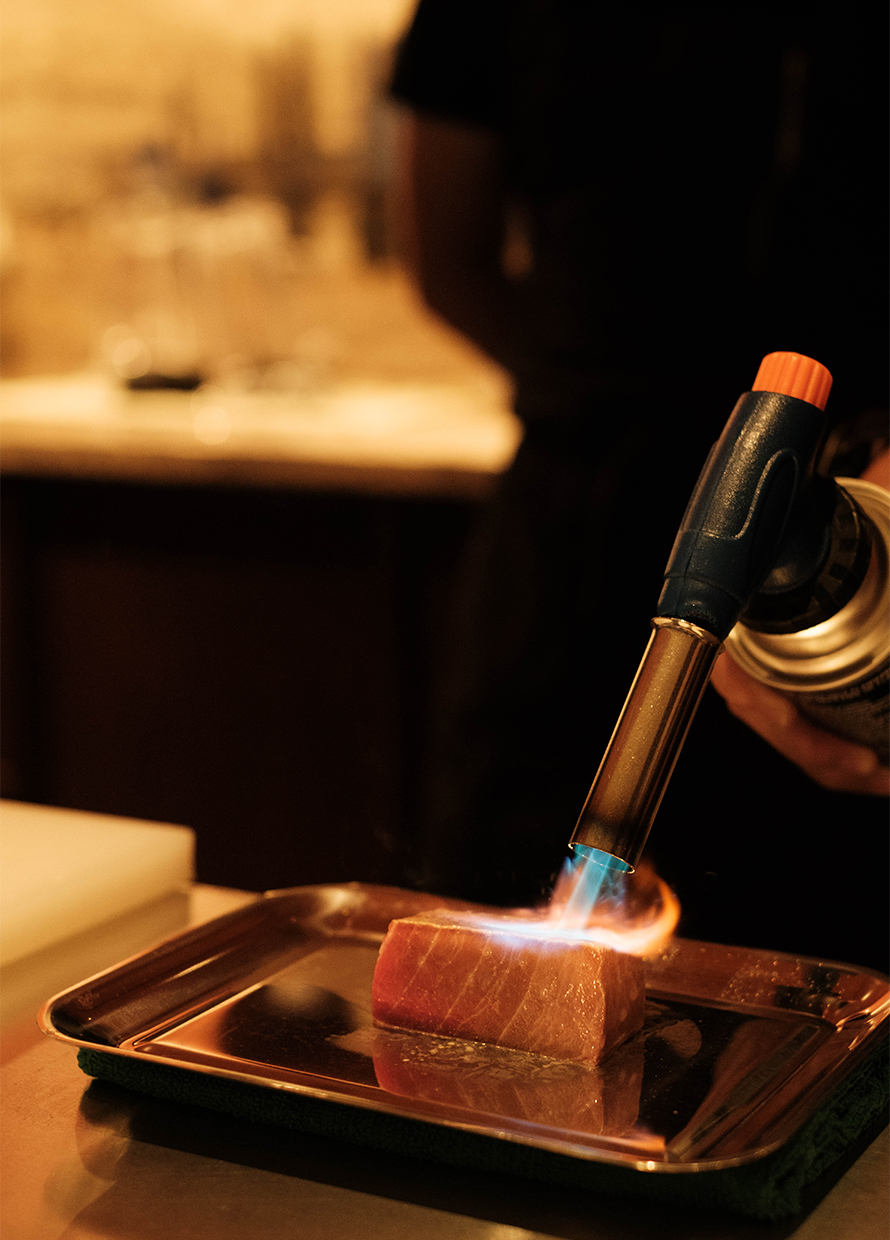 Embodying the concept of elemental cooking, Wong crafts dishes using centuries-old cooking methods such as open-flame cooking, fermentation, pickling, ageing, and the like. She also adopts a zero-waste philosophy and works to maximise every part of an ingredient. Further, the chef proudly shares that everything is made in-house and from scratch, using only the freshest produce sourced from carefully selected suppliers. With no defined cuisine and a back-to-basics approach, here's what I thought of my time at Yellow Fin Horse.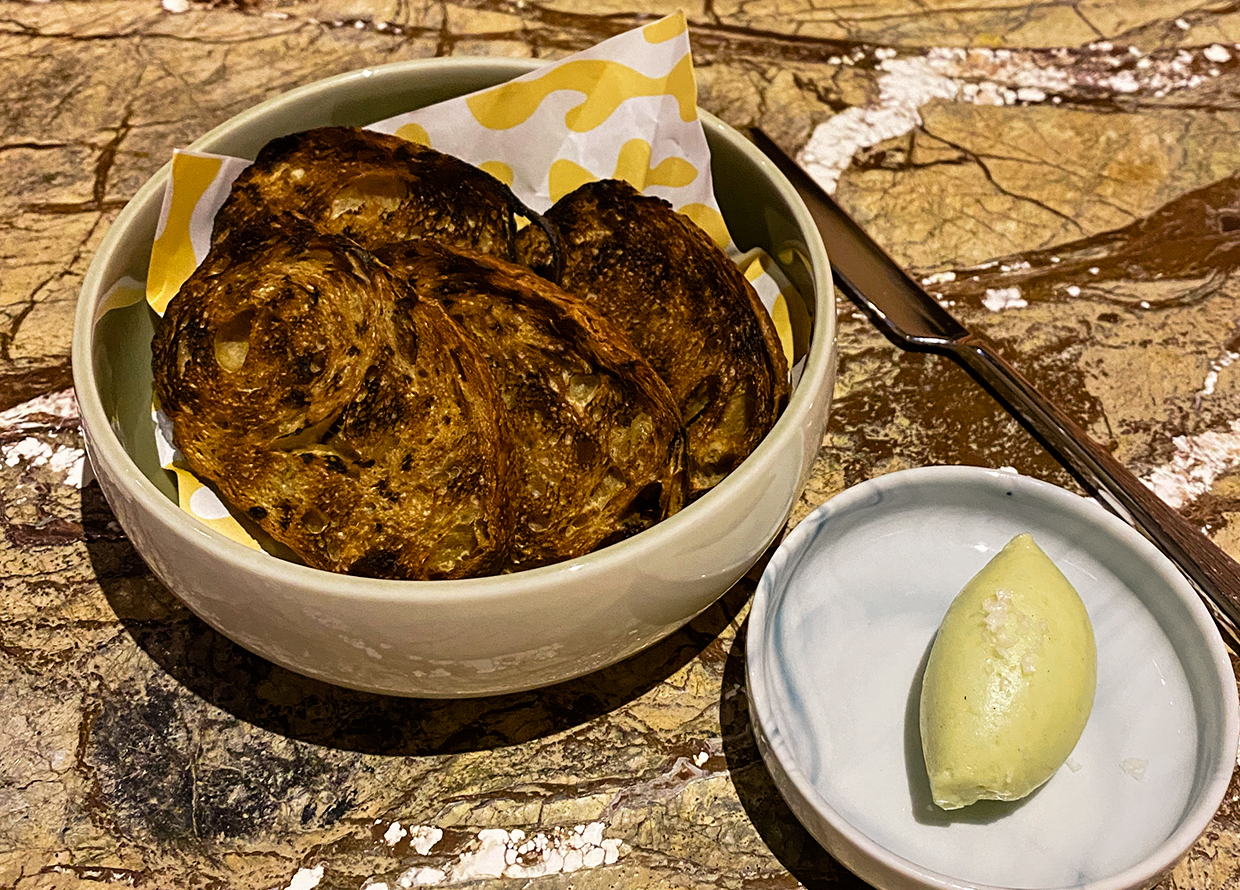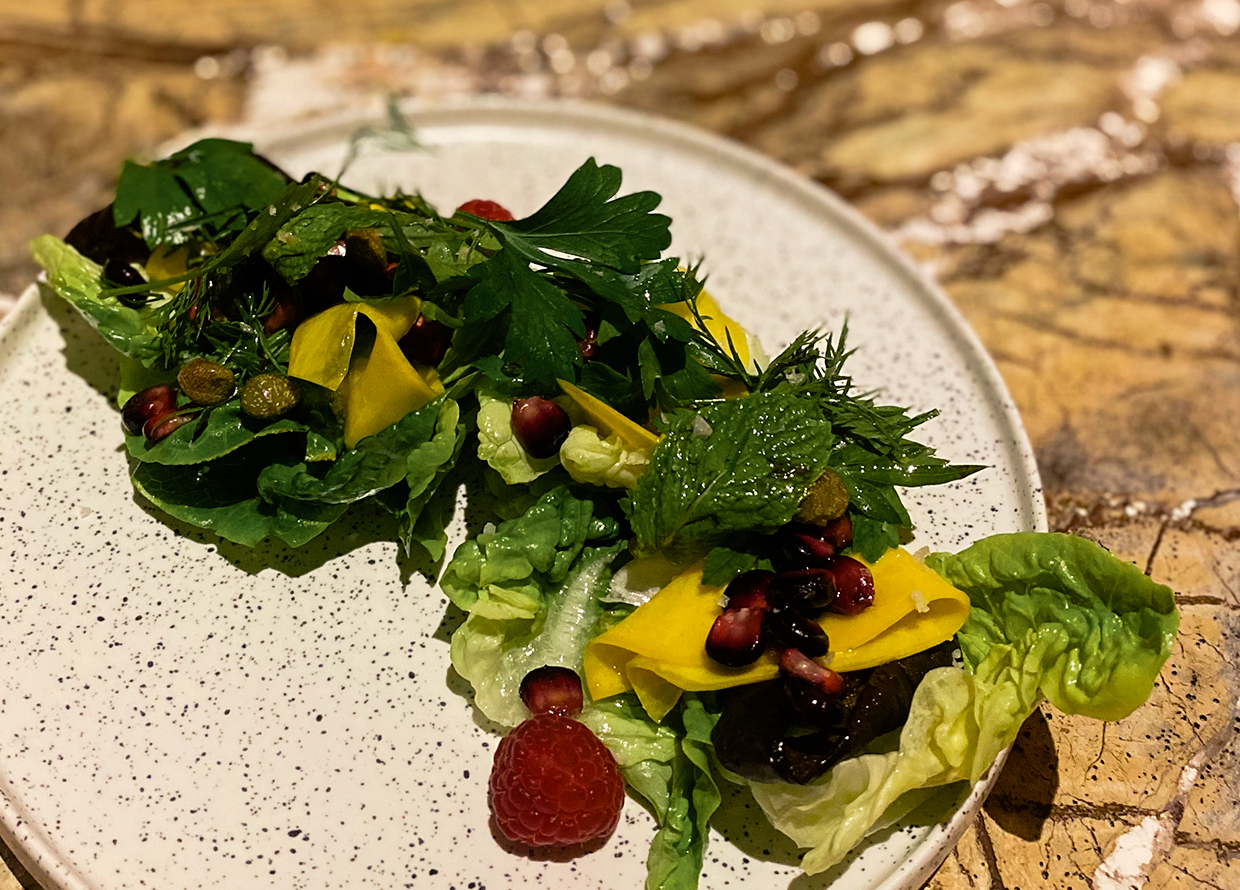 To start off, I was served a fragrant portion of Longan Sourdough and smoked butter—again, all homemade—that was perfectly sweet and earthy. Under Wong's recommendation, I also tried the Summer Salad which featured refreshing ingredients such as ulam raja, pumpkin and mint. The most interesting, though, was the use of purple corn which was sourced from Cameron Highlands.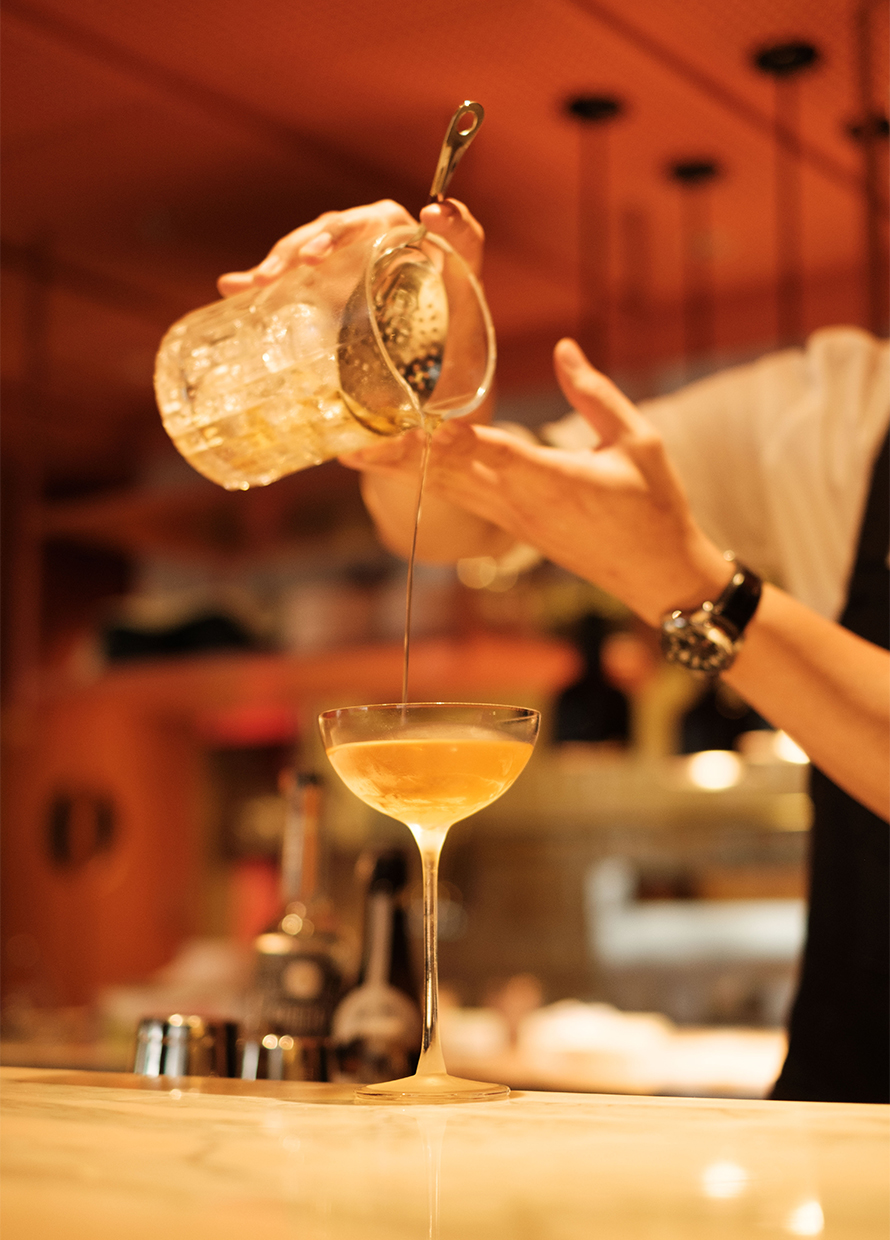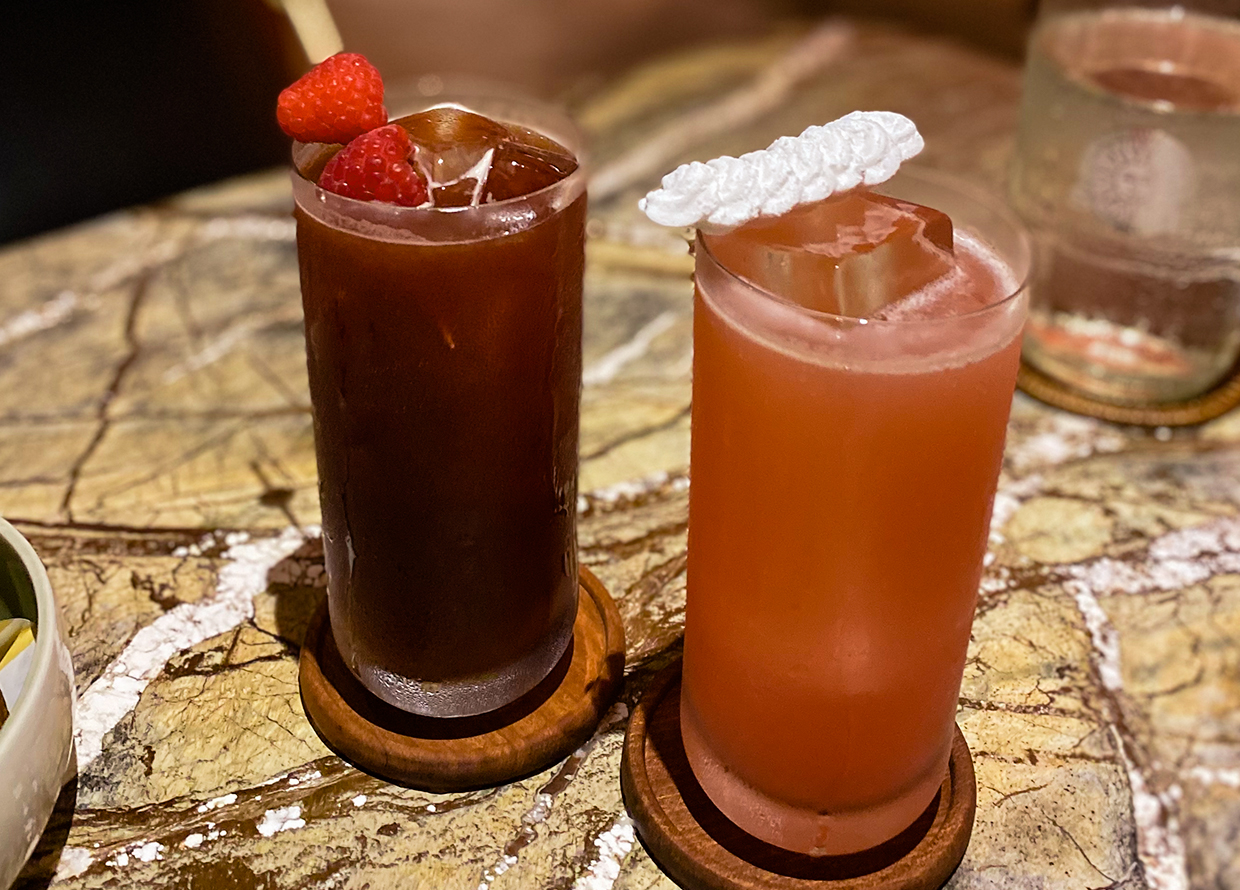 Rather than throwing the husk away, Yellow Fin Horse's resident mixologist Alif, uses it to make his signature tepache—a type of fermented beverage that usually uses the peel and rind of pineapples. It is then used in the Jagung Zero-Proof Cocktail which is the perfect zesty companion to the dish, complete with a corn-shaped marshmallow! Notably, Yellow Fin Horse is the only restaurant in Kuala Lumpur with a zero-proof one-page menu. The mixologist frequently experiments with various ingredients, if the long line of homemade kombuchas and wines arranged at the bar is any indication.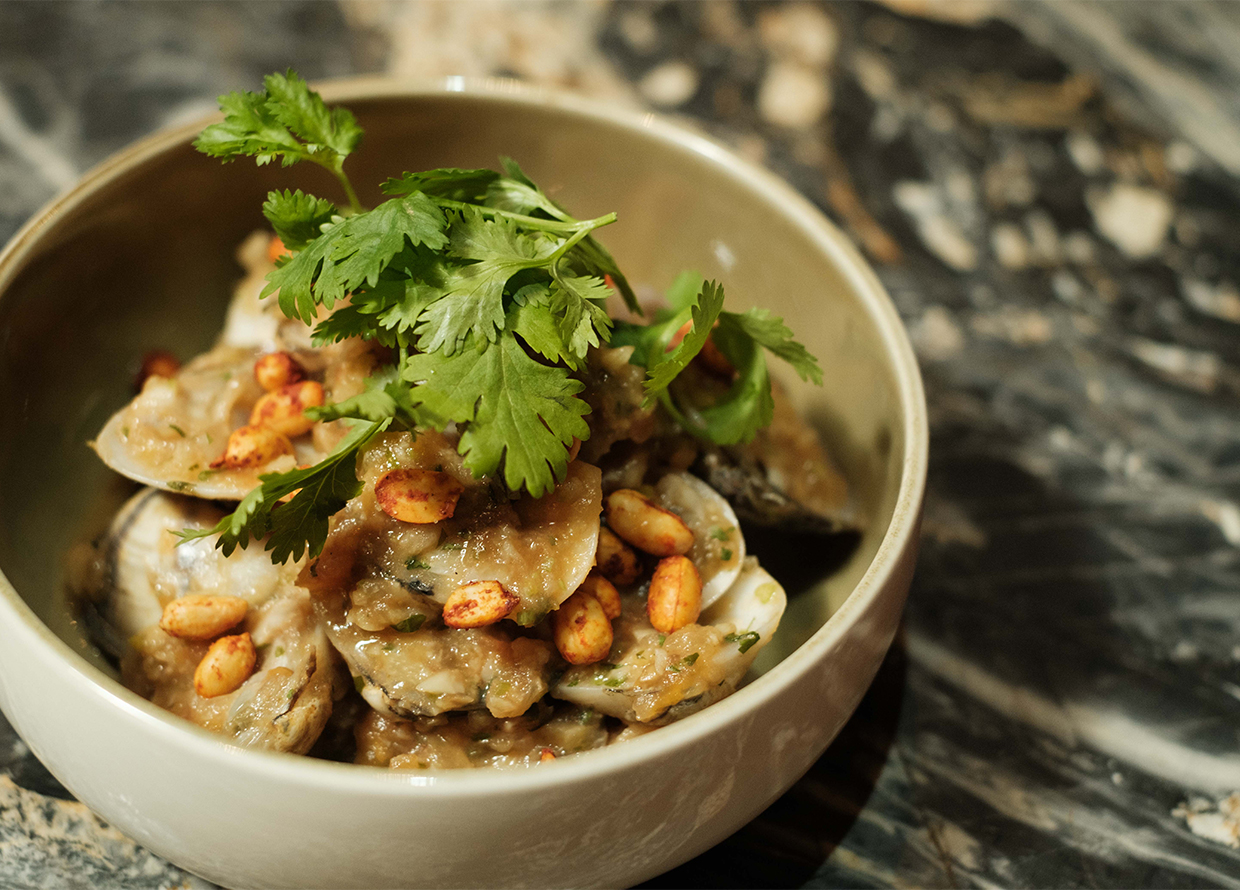 As its name suggests, Yellow Fin Horse is proudly seafood-centric. The "Sinaloa Style" Aguachile packs heat that is immediately complemented by the use of coconut milk and radish. The Mexican dish traditionally uses raw prawns and Wong's interpretation is no different as the Japanese obsiblue prawns were incredibly fresh and odourless. Likewise, the Jeow Mak Len Salsa which featured a generous portion of XL Clams were juicy and doused in a Laotion spicy tomato sauce. While I did find that the dish needed a bit more acidity, it delivered on its heat.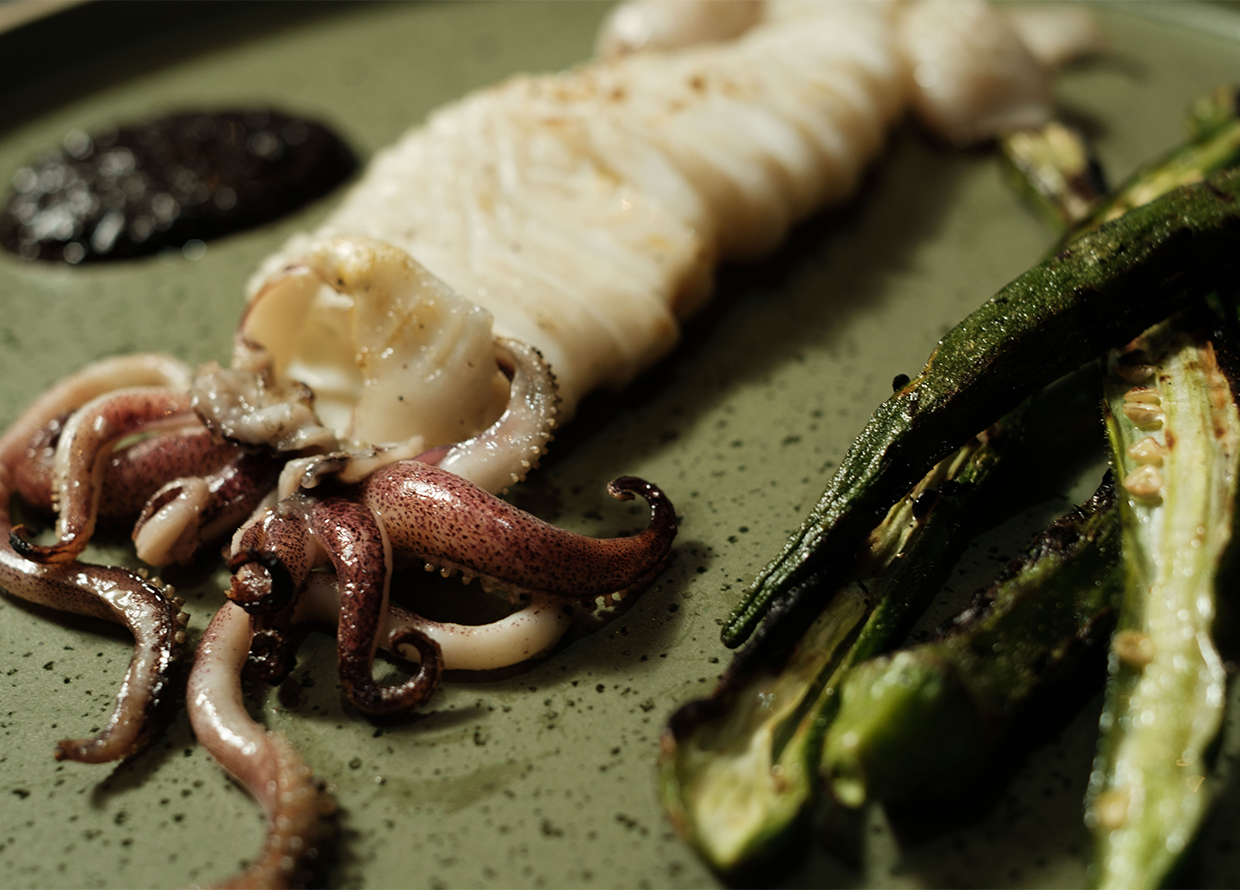 The main highlight of the seafood, though, was the Flame Grilled Local Squid. A customer favourite, the dish best exemplifies Yellow Fin Horse's elemental cooking at its finest. The whole squid was exquisitely cooked and offered great texture. While the seafood had a subtle charred flavour from the licks of the fire, the smoked buah keluak sauce on the side made all the difference. Together with the charred okra, each bite was smoky perfection. Definitely a must-try!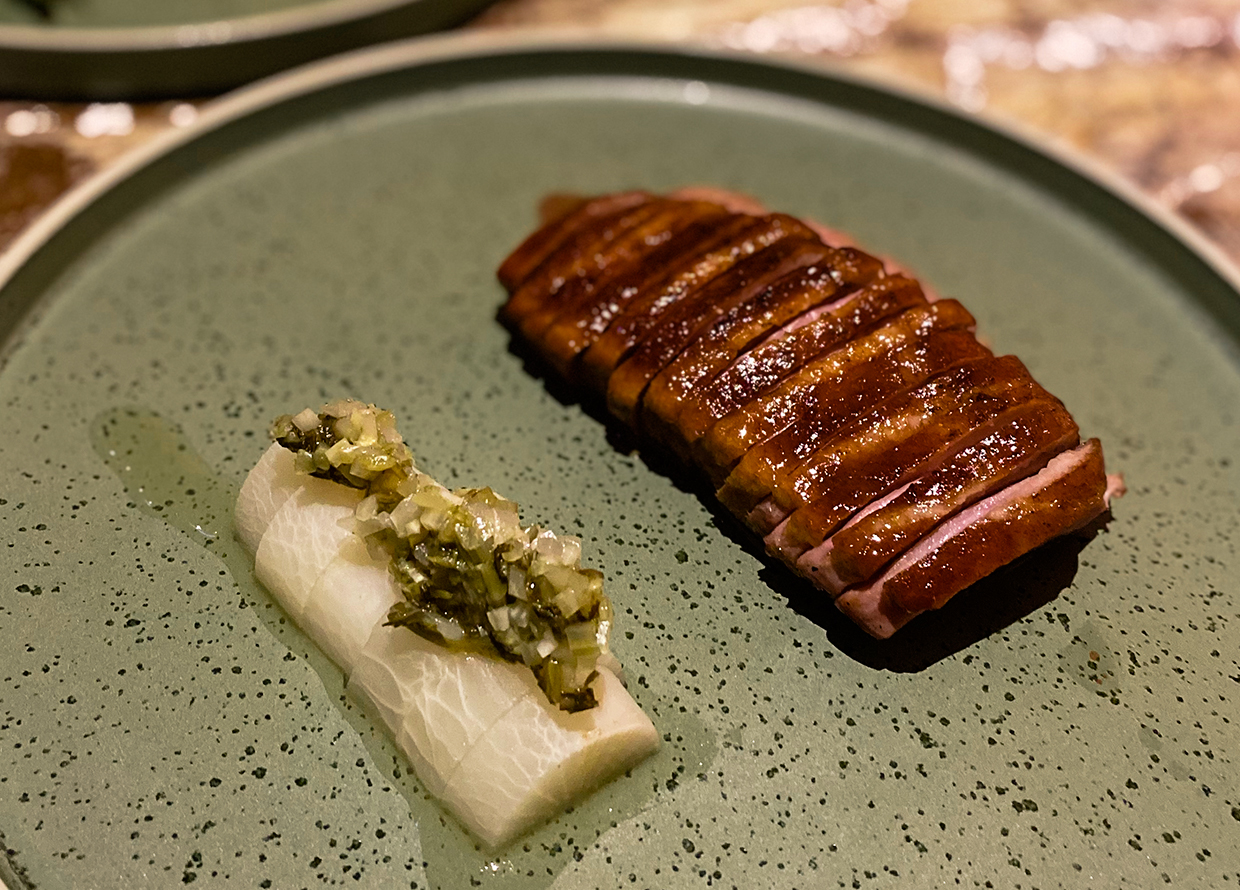 Yellow Fin Horse certainly knows its way around red meats too. The refined presentation of the Coal Roasted Duck Breast reflects Wong's restrained cooking style that lets the ingredients shine best on their own. The duck was cooked beautifully pink and went well with the homemade salted mustard greens. While the daikon soaked in a bonito and dashi broth made for an interesting textural combination when eaten together, I found that it helped combat any potential gamey-ness to the meat.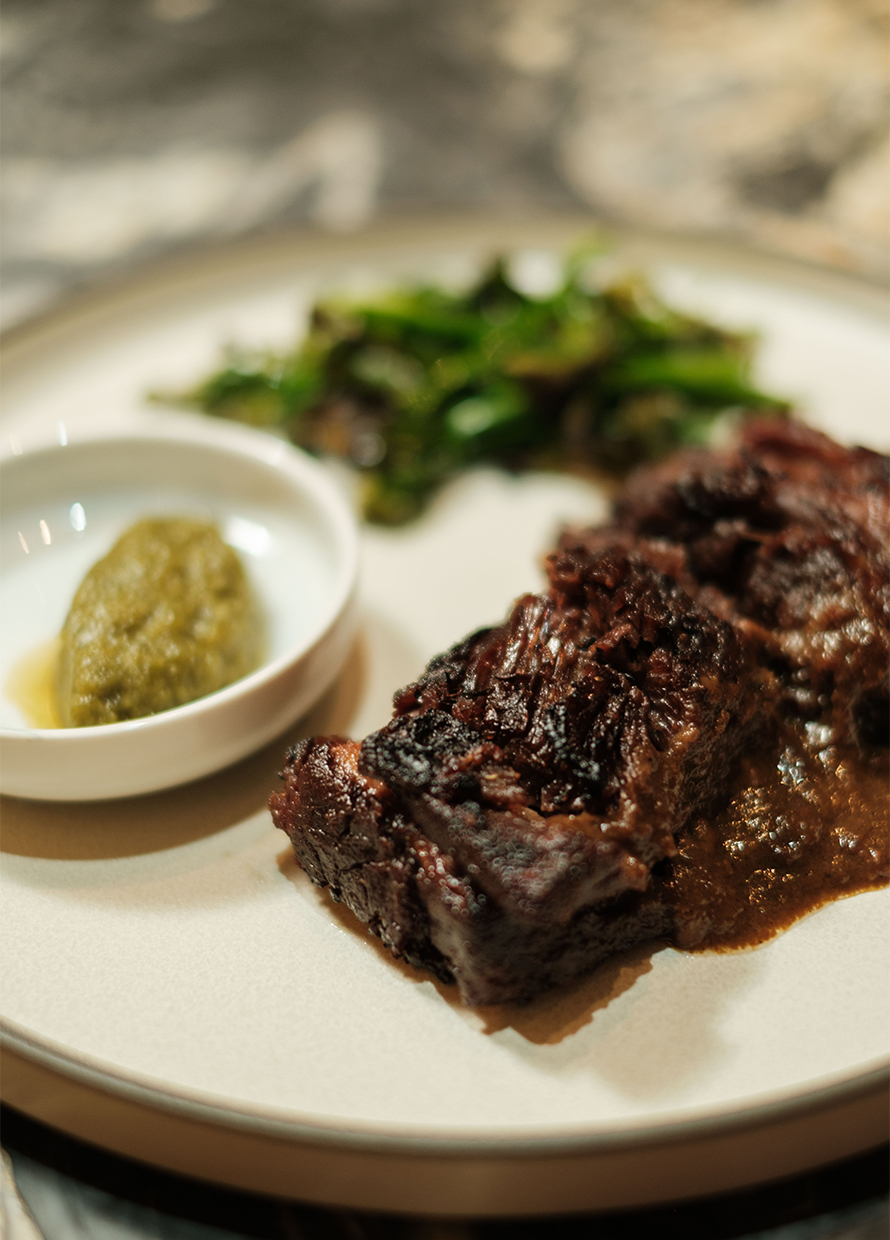 The Charred Caramelised Miyazaki Short Rib is also a worthy mention. With the thought of reimagining the classic char siew dish, this plate is one that you will remember and keep coming back for. The short ribs were melt-in-your-mouth soft and had a wonderfully sticky glaze. Paired with charred kailan and YFH "chicken chilli rice", the dish has a very familiar but delicious flavour profile. Word of warning: you probably won't be able to look at char siew the same again.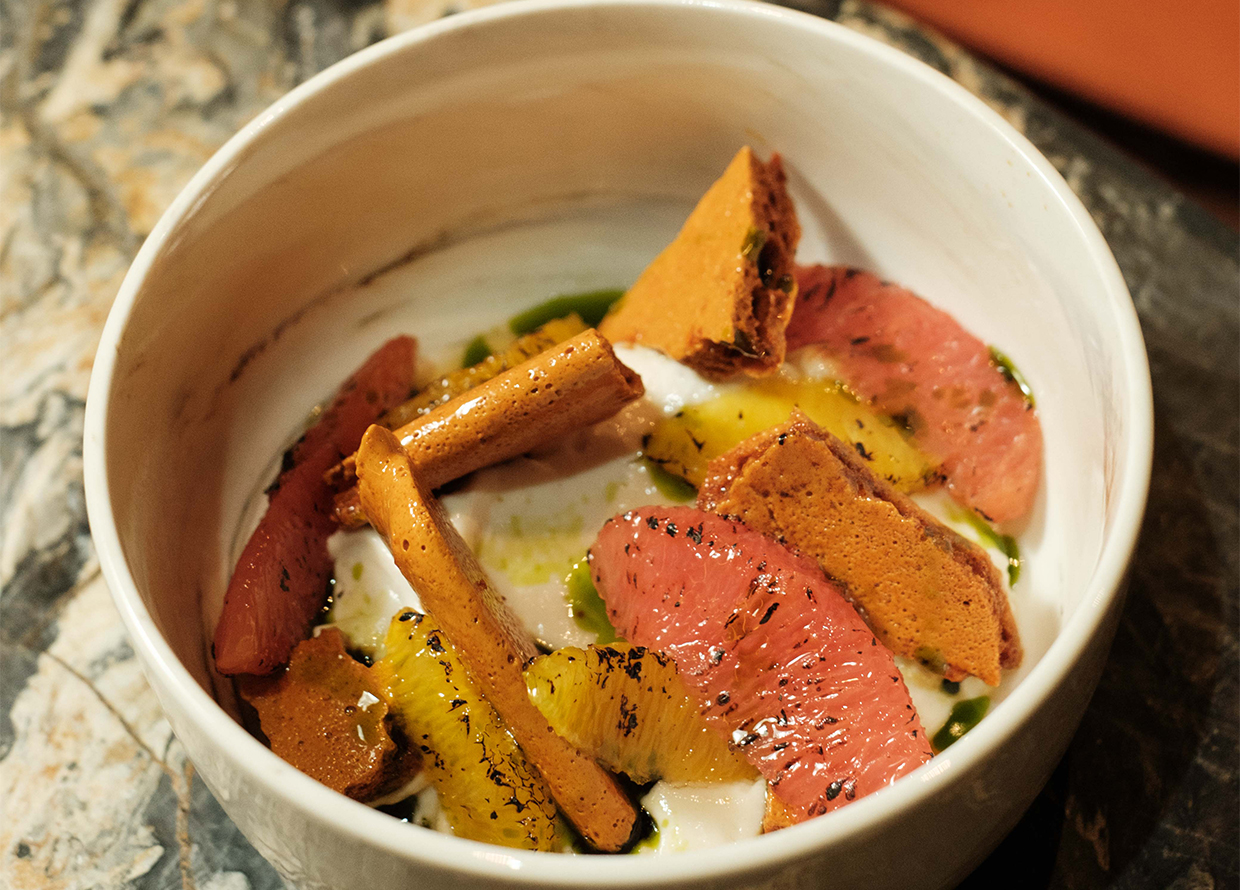 Dessert was made simple with two options: Cashew Dairy Free Curd or Dark Chocolate Water Ganache. I went with the former, which came with burnt citrus fruits of grapefruit and orange and the crunchy shards of honeycomb—not too heavy or cloying to end the night with.
All in all, my dining experience at Yellow Fin Horse was an enjoyable one that was only bolstered by the warm service and finesse of a highly regarded and celebrated chef. My tip? Come with a big party to enjoy the wide array of dishes and unique concoctions of natural wines and cocktails. According to Nor Asmir Hussin, Yellow Fin Horse's manager, the restaurant comes alive at night and is a hit at the bar. With the dining location facing an infinity pool with a view of Kuala Lumpur's cityscape, what's not to love?

Yellow Fin Horse
Where: 145, Jalan Tun H S Lee, City Centre, 50000 Kuala Lumpur, Wilayah Persekutuan Kuala Lumpur
Opening hours: 6pm to 12am (Wednesdays to Sundays) | Closed on Mondays and Tuesdays
Contact:  018 211 0313
Website | Instagram | Facebook
For more food reviews, head here.
| | |
| --- | --- |
| SHARE THE STORY | |
| Explore More | |