The liquor industry has been growing rapidly year after year, and the world's top brands are coming in hot with an abundance of new spirits and wines, with many limited-edition expressions, monumental partnerships, and refreshed brand identities. Without further ado, here's a roundup of some of the most impressive alcohol launches in Malaysia that you can now get your hands on.
Glencadam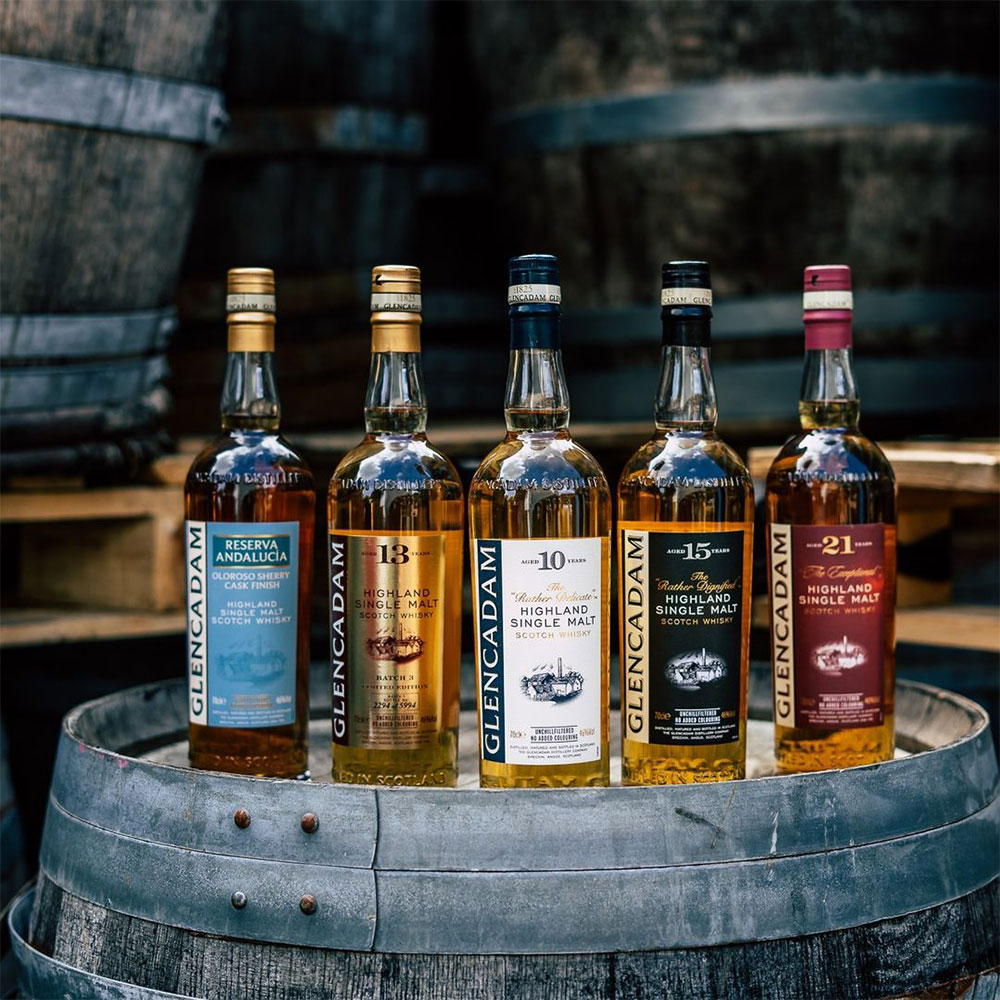 Hailing from one of Scotland's oldest distilleries are Glencadam's famed single malt whiskies. Founded in 1825, Glencadam has long been prominent as a premium malt whisky for blending and is in demand for creating the world's most renowned blends. After numerous succession of owners, two world wars, and several halts in production, Glencadam launched its first ever single malt product, the Glencadam Single Malt Scotch Whisky Aged 15 Years in 2005. It was relaunched in 2009 with new packaging, accompanied by the release of a 10-year-old expression.
Recently launched in Malaysia, the Glencadam single malt whisky range consists of seven of the Highland's core range expressions, including the multi-award-winning Glencadam 10- and 15-Year-Old single malt whiskies, 25-Year-Old, 13-Year-Old, and the non-age stated Origin 1825, American Oak Reserve, and Reserva Andalucia. Glencadam's range of exquisite single malt whiskies are made using locally sourced barley and pure water from the Angus hills, and embody a distinctive flavour profile that is complex, sweet, and fruity.
Price:
Glencadam Origin 1825: RM298

Glencadam American Oak Reserve (Bourbon Barrel Matured): RM296

Glencadam Reserva Andalucía (Oloroso Sherry Cask Finish): RM347

Glencadam 10 Year Old: RM358

Glencadam 13 Year Old: RM453

Glencadam 15 Year Old: RM498
Glencadam 25 Year Old: RM2,200
To purchase the Glencadam range of single malt whiskies, visit any specialist retailers or shop online here.
Johnnie Walker Blue Label Ghost and Rare Port Dundas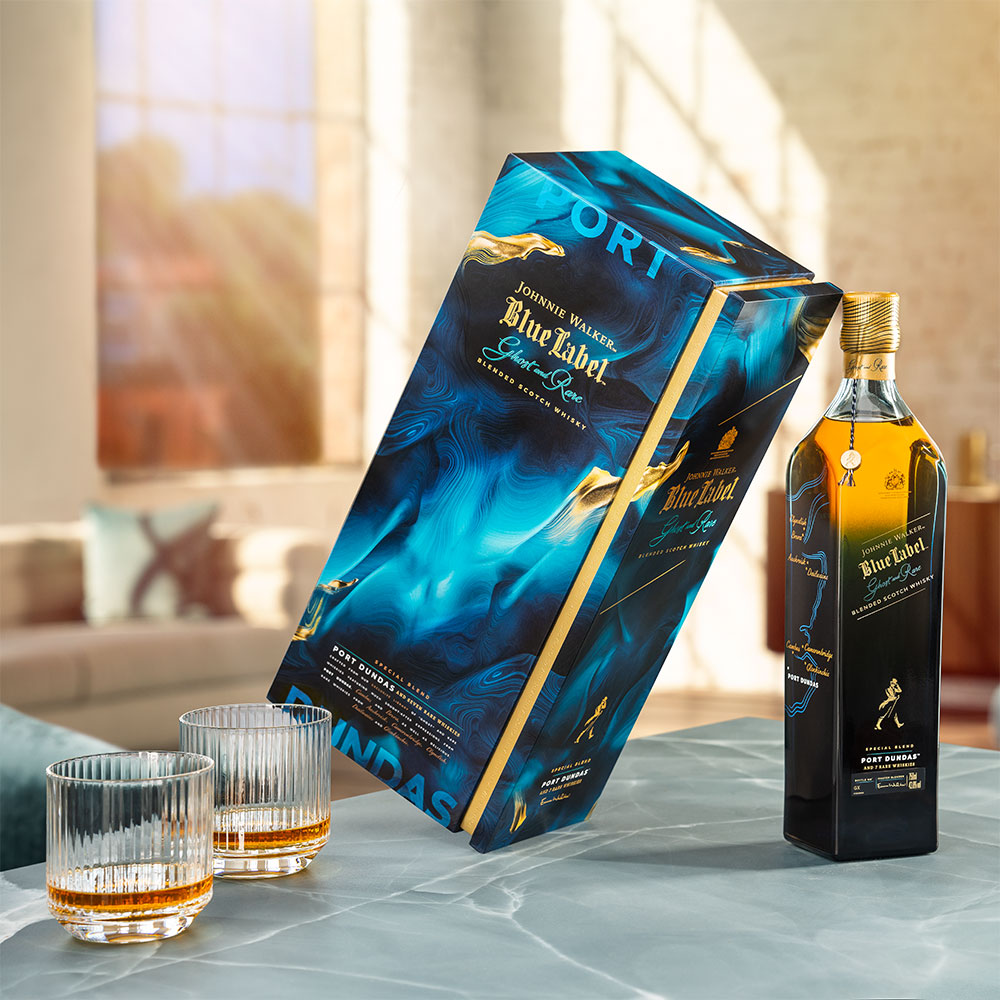 Johnnie Walker has unveiled the fifth limited-edition release of the Blue Label Ghost and Rare series, which embodies the character of rare whiskies from one of the world's most famous Grain Whisky distilleries, the Glasgow "ghost" distillery of Port Dundas—a whisky blending powerhouse built in 1811. This special edition blend is crafted using noteworthy "ghost" whiskies fused with other rare expressions from the Johnnie Walker reserves, and its slow maturation signifies that the delicate grain character is given time to bloom.
Crafted by the Johnnie Walker whisky makers and Master Blender Dr Emma Walker, this new limited edition features a number of unique aged whiskies that are matured in two American oak wood types for depth and layers, married with two "ghost" whiskies from the distilleries of Cambus and Brora as well as other rare Scotch from five iconic distilleries. The result is an extraordinary whisky with creamy, wood notes with hints of vanilla and soft smoke, along with notes of spiced apples and aromas of peaches and berries.
Price: RM1,736
The Johnnie Walker Blue Label Ghost and Rare Port Dundas is available for purchase via Diageo Malaysia's official Shopee and Lazada stores.
Bruichladdich Black Art 10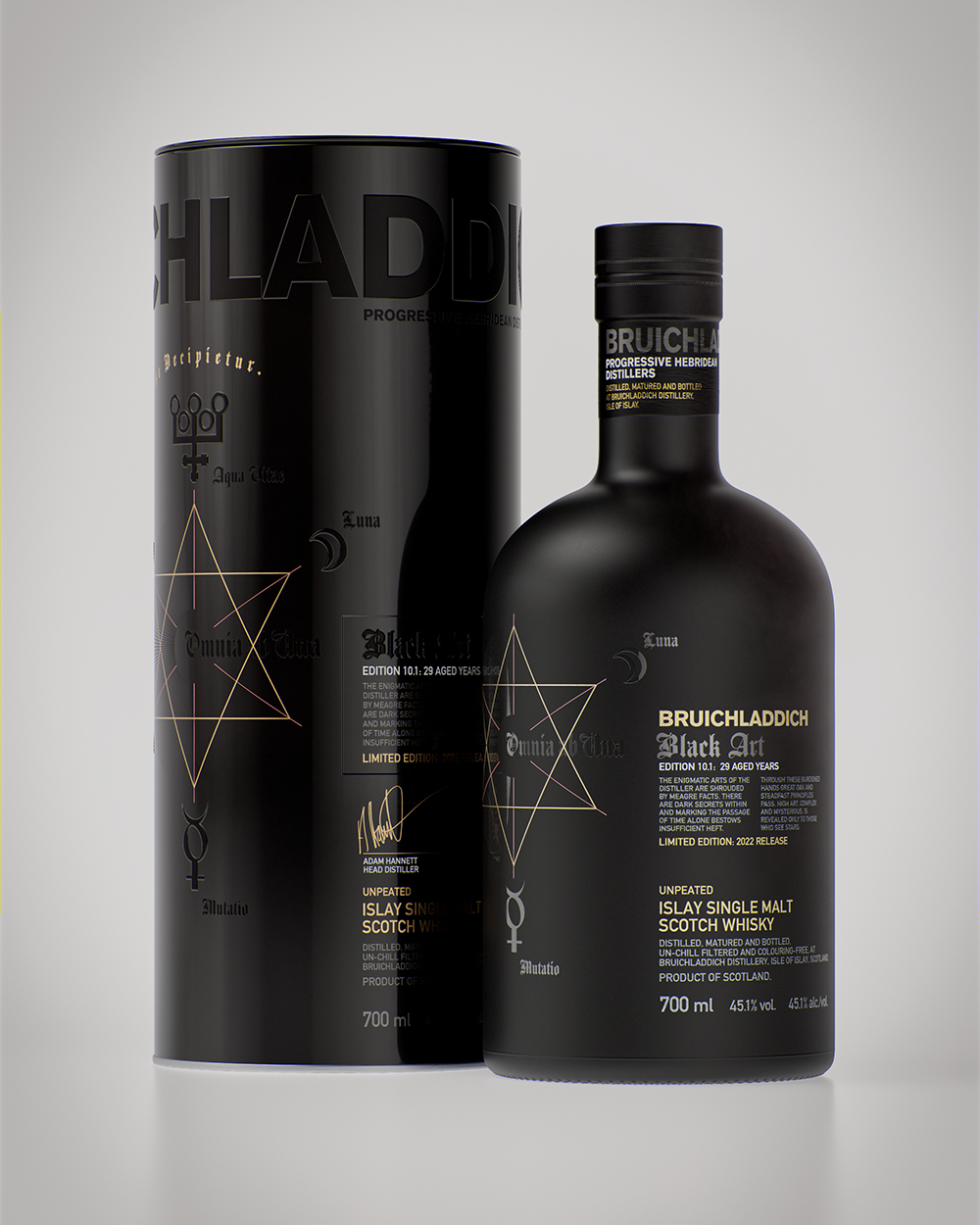 Bruichladdich distillery's latest launch is the Black Art 10, the tenth annual release in its limited edition series of unpeated Islay single malt Scotch whisky. Since its inception in 2012, the elusive Black Art has fascinated whisky aficionados across the world as it is formulated in total secrecy. Unparalleled and unrepeatable, the Black Art 10 is an expression of creative freedom and its recipe is kept confidential by its Head Distiller, Adam Hannett.
The Black Art 10 29-year-old single malt is a 1993 vintage, crafted in pre-renaissance casks from its distillery which have been ageing on Islay for nearly 30 years. The Black Art 10 experience begins with bright and fruity aromas on the nose that progresses into praline, cedar, and leather notes. On the palate, one can expect the complexities of orange barley sugars, ginger nut biscuits and lemon meringue pie, with a tinge of smooth chocolate and vanilla. Its velvety, smooth finish is anchored by tablet and fudge, with lingering subdued notes of tobacco and ginger. 
Price: NA
The Bruichladdich Black Art 10 is now available for purchase via the distillery's website and selected specialist whisky retailers.
Hennessy X.O X Kim Jones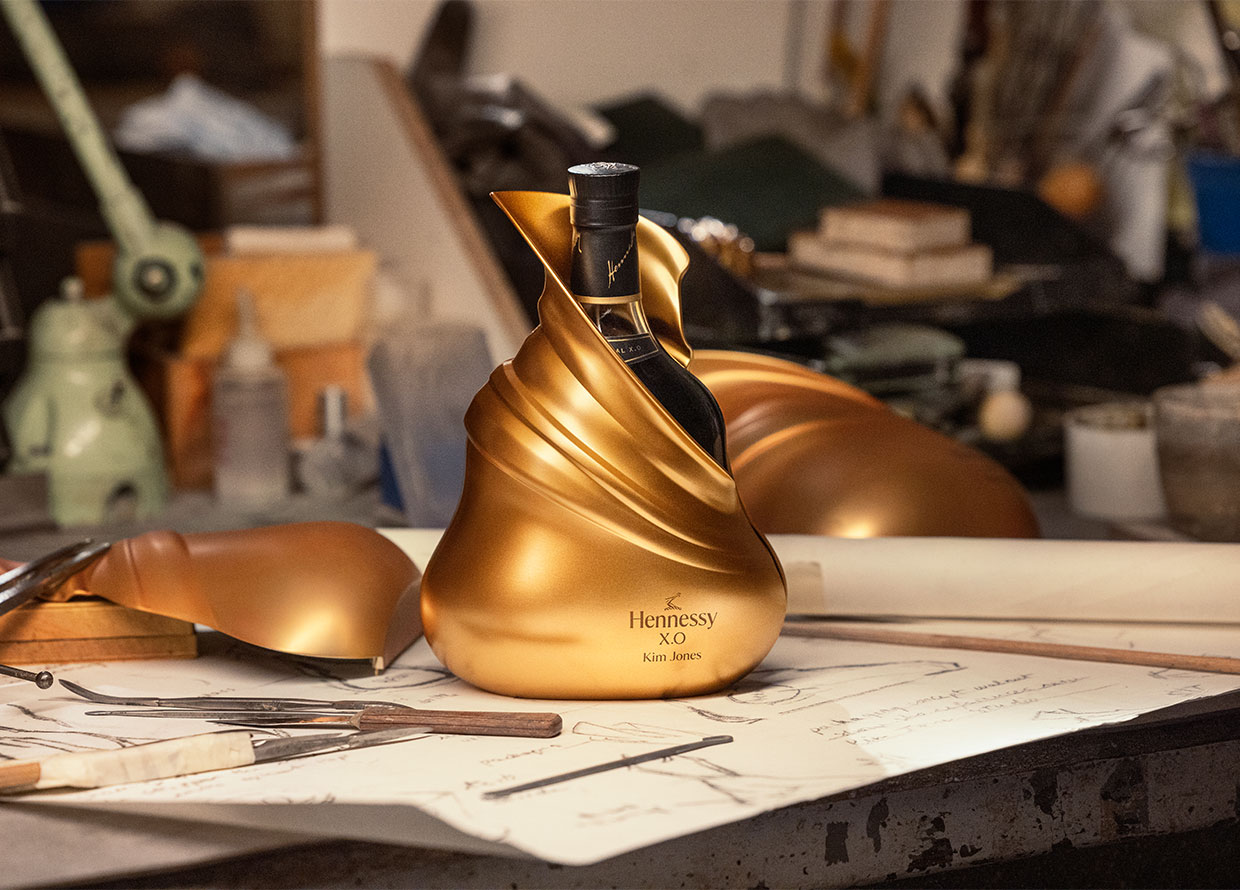 Maison Hennessy has partnered with fashion force, creative director and fashion designer Kim Jones—bridging iconic style and luxury through the Hennessy X.O x Kim Jones collection to celebrate the greatness of X.O and its influence on culture. Weaving Hennessy X.O's 150-year heritage with Jones' cutting-edge creative vision, the exclusive collaboration features the Hennessy X.O Masterpiece and the Hennessy X.O Limited Edition bottle, both designed by Jones.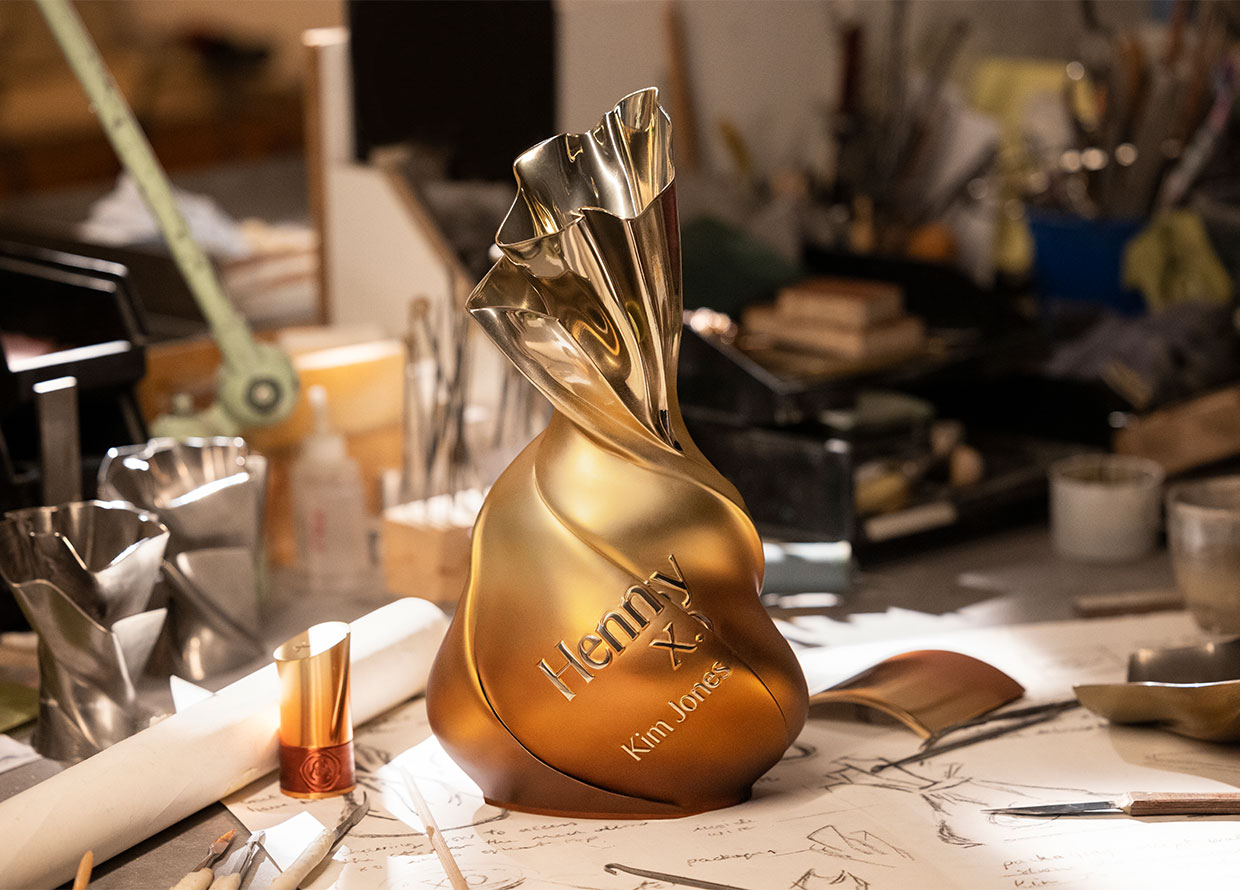 3D-printed and finished by hand with only 200 pieces available, the sculptural Hennessy X.O Masterpiece is a "piece of bespoke couture for a bottle" inspired by the origins of Hennessy X.O. This elegant titanium bottle casing is an architectural work of art that features twisting folds, paying homage to the draping technique that is reminiscent of how Hennessy's bottles were enveloped in tissue paper in the 20th century. Finished with a fusil and dipped in gradient colours inspired by the various eaux-de-vie that make up the Hennessy X.O, the casing also has an undulating oak plateau in honour of the oak barrels used to age the eaux-de-vie. On the other hand, the Hennessy X.O Limited Edition bottle is enclosed in aluminium as a second skin, and showcases the signature shape of the bottle while still displaying a couture silhouette.
Price:
Hennessy X.O Masterpiece designed by Kim Jones: £25,000

Hennessy X.O Limited Edition by Kim Jones: From RM1,070
The Hennessy X.O Masterpiece will be available via Hennesy's Private Client department. The Hennessy X.O Limited Edition by Kim Jones will be available worldwide in high-end distribution and experiential retail spaces, as well as in retail shops and malls. 
Terrazas de los Andes Reserva Malbec 2021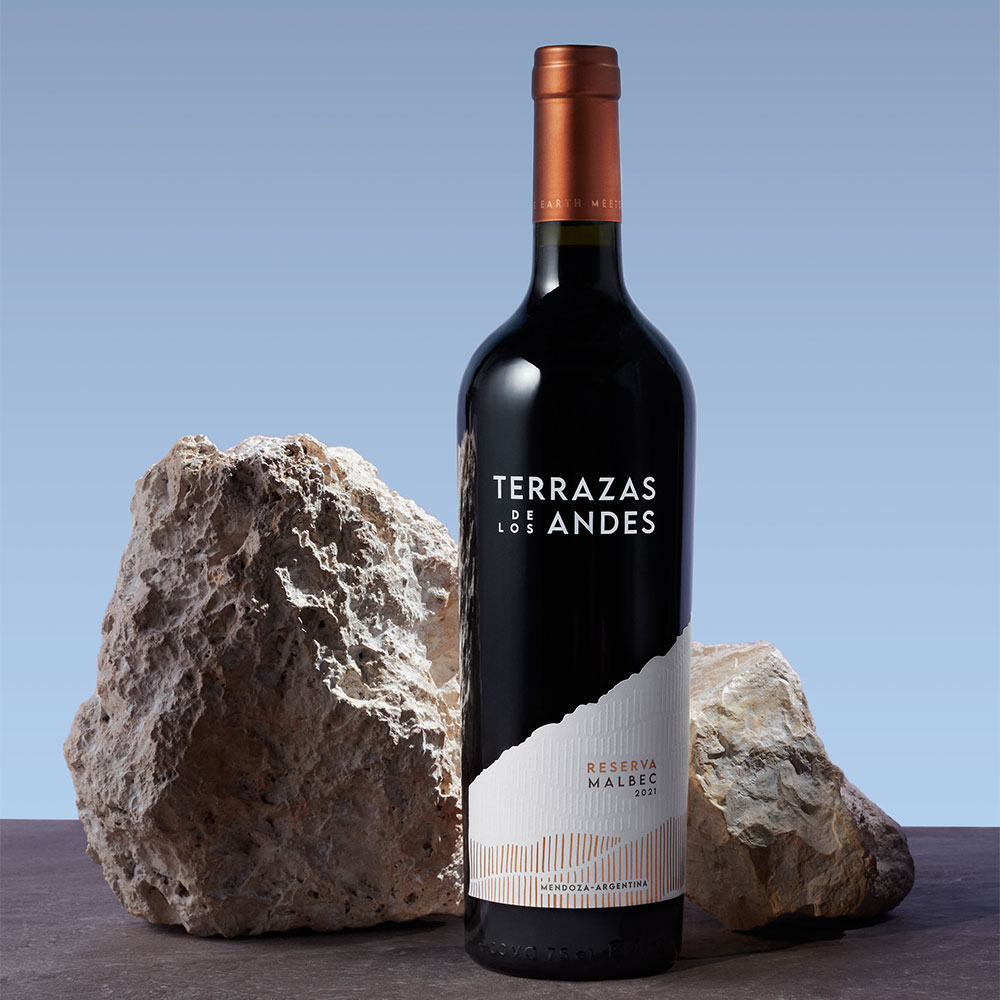 In conjunction with Malbec World Day on April 17, Terrazas de los Andes, the Argentinian pioneer of high-altitude winegrowing dating back to the early 1990s, has revealed a revamped brand identity. It spotlights new packaging on the Reserva Malbec 2021 that elevates consumers on a "journey of ascension", commemorating the sacred Andes mountains as the brand's spirit. The new packaging and wrap-around label pay homage to the rugged rocky faces of this emblematic mountainous range, complemented by earth tones inspired by the Andean nature and the winery's signature tagline, "Where the earth meets the sky."
Encapsulating the "fresh taste of mountain magic", Terrazas wines are elegantly balanced, vibrant and full-bodied, punctuated with bright and deep fruity aromas and flavours. In keeping with their mindfulness towards sustainability, the new bottle and packaging produce 24 per cent less carbon emissions compared to the previous packaging. Subsequently, the Terrazas de los Andes Reserva Malbec received a commendation from The VinLog Green Packaging Award at the Drinks Business Green Awards in November 2022.
The Terrazas de los Andes Reserva Malbec 2021 will be available for purchase in the Malaysian market from April 2023.
Ki No Bi Edition G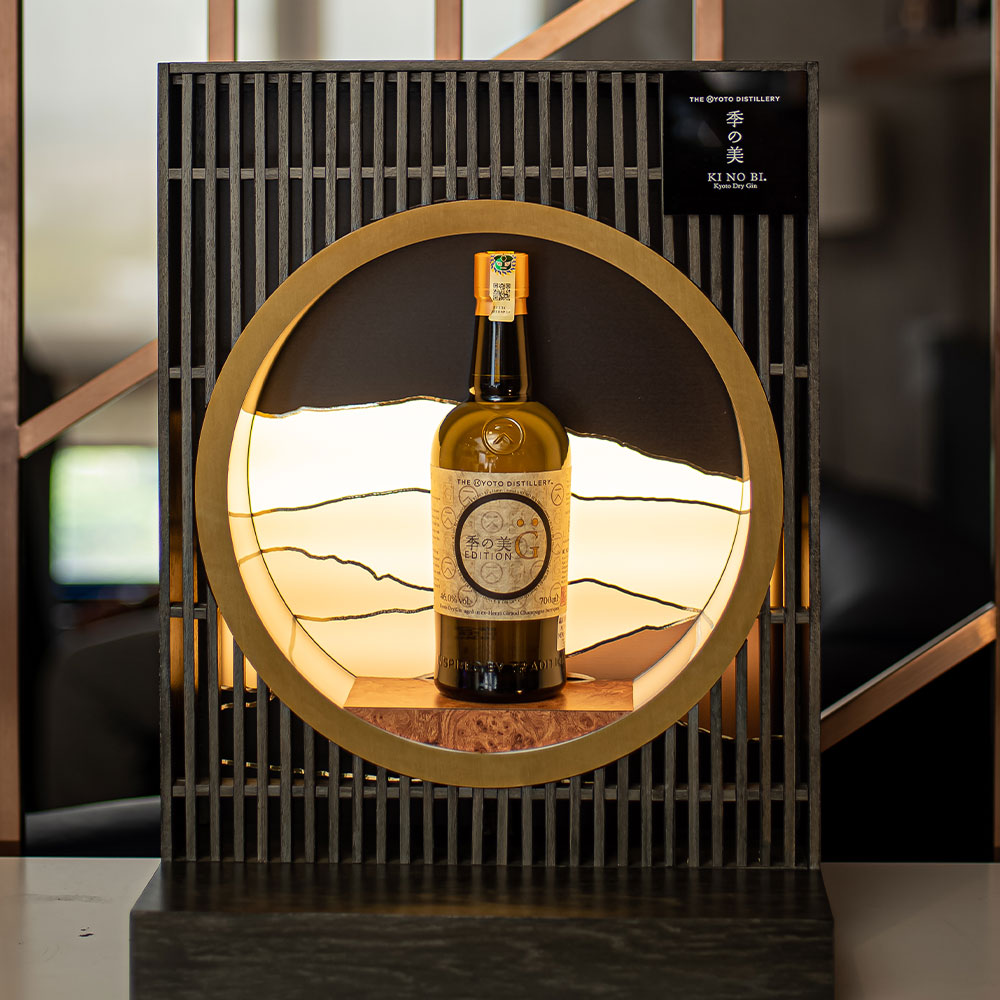 Kyoto's very first craft gin, Ki No Bi, has added the limited edition Ki No Bi Edition G to its portfolio. It is the brand's very first champagne cask-aged Kyoto dry gin—a new expression from a ground-breaking collaboration between the Kyoto Distillery and Champagne Henri Giraud. Aged in oak barrels from the Argonne Forest previously used to mature Henri Giraud's champagne, the Ki No Bi Edition G is delicately matured until the fruitiness and vanilla oak flavours are infused with the original botanical blend.
The artisanal Ki No Bi Edition G gin extends the aromas of warm buttery oak and wood spice on the nose with touches of vanilla and burnt toffee on the palate, making for a full and chewy finish that leaves a delightfully sophisticated and harmonious balance of oak, caramel, and tannin. 
Price: RM1,043
Ki No Bi Edition G is now available for purchase at selected Japanese outlets and through direct sales. For more details, visit this website.
(READ ALSO: Our review of the exclusive Ki No Bi gin pairing menu with Sushi Taka)
Royal Salute 21 Year Old Blended Grain Scotch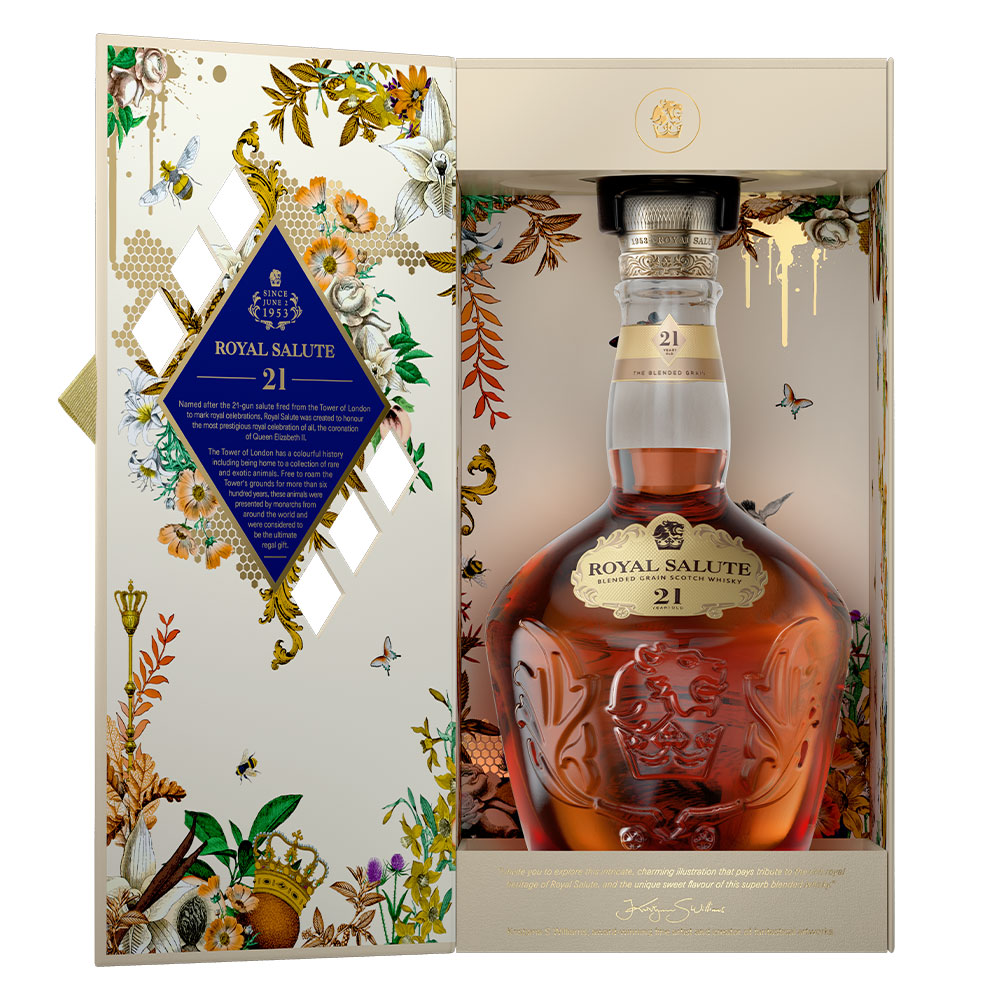 The Royal Salute 21 Year Old Blended Grain Scotch whisky can now be found in Malaysia, and the rich and refined blend is inspired by the brand's history and moments of camaraderie, which echoes the brand's beginnings marking the coronation of Queen Elizabeth II in 1953. Developed by Royal Salute Master Blender Sandy Hyslop through a complex process involving brilliant craftsmanship and expertise, the 21 Year Old Blended Grain fuses some of the finest hand-selected grain whiskies sourced from some of the most revered distilleries across Scotland, aged mostly in American oak casks for at least 21 years.
Showcasing a one-of-a-kind flavour and luxurious texture, the 21 Year Old Blended Grain was meticulously crafted with a perfect blend of grains, and is lusciously balanced and sweet—bursting with layers of blossom honey, soft peach and creamy toffee before arriving at a long and smooth finish. This exceptional expression is housed in a clear glass flagon adorned with gold detailing.
Price: RM909 
The Royal Salute 21 Year Old Blended Grain is available at selected premium retail and liquor stores, e-commerce platforms, as well as via direct purchase. For more information, visit this website.
Find more stories about wines and spirits here. 
| | |
| --- | --- |
| SHARE THE STORY | |
| Explore More | |