Food + Drink
The "New Normal" in restaurants and cafes: is it safe to dine in?
Feast with precaution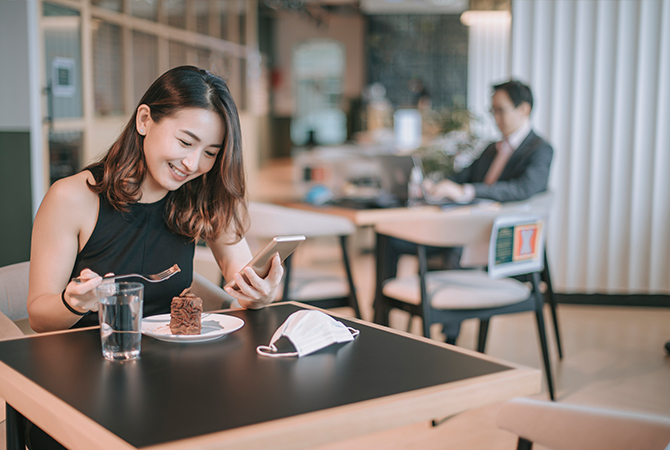 Certain risks are to be expected when dining outside. There are a plethora of ways you can keep yourself and everyone else safe
Malaysia is a nation that identifies with food on a tremendous scale. As part of the country's vibrant and chromatic culture, Malaysians take their delicacies seriously and with vigour. This can also be seen in the culinary industry here that's always on the rise. With so many quality and first-rate restaurants and cafes around, it is only normal that Malaysians enjoy eating out and dining in these establishments.
With the Conditional Movement Control Order beginning on 4 May 2020, Malaysians can dine in at restaurants again—by adhering to the Standard of Procedures (SOPs) set by the government. Restaurants and cafes can finally accept customers legally after weeks of self-isolation and staying at home as well as pivoting to deliveries and takeaways.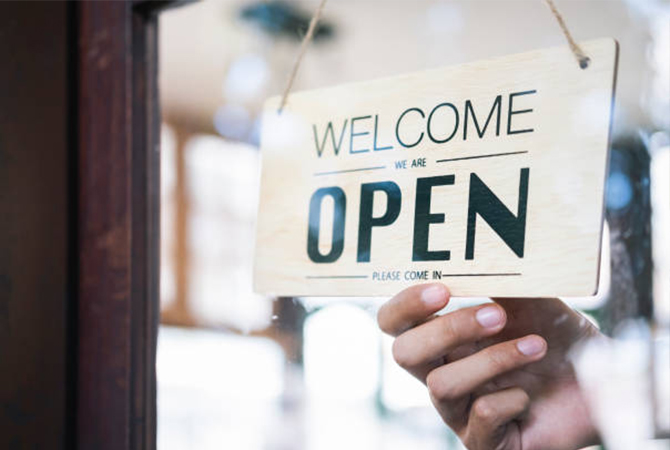 As Malaysia combats the COVID-19 pandemic, society has to ask themselves if it's safe to visit their favourite spots. It's the "New Normal"; the new reality. Should you be concerned?
Should you be eating in restaurants even when dine-in services have reopened? The truth is that you won't be 100 percent safe, especially with working vaccines yet to be created. Even though the situation seems to be improving immensely in the country, insecurities regarding the virus are warranted. After all, there are still new positive cases every day.
The World Health Organisation has mentioned that the coronavirus may never go away. Therefore, zero-risk isn't reality at all. Transmissions can still occur and diners need to consider a plethora of factors when it comes to eating out.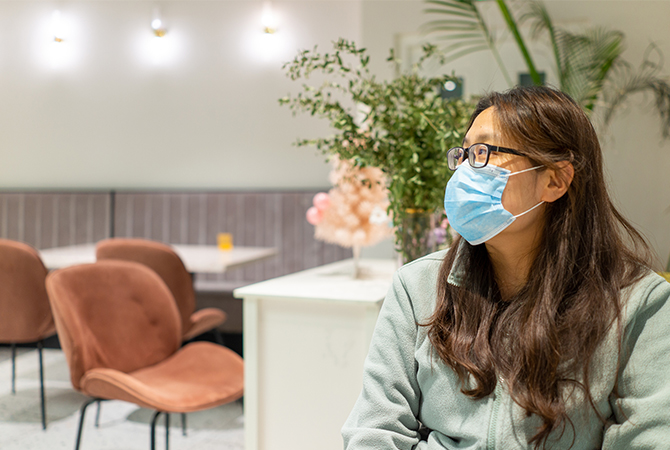 Think about aspects such as whether you're high-risk or not, and the utilisation of contactless transactions. Hygiene has to be prioritised, of course. The SOPs for restaurants in Malaysia include sanitising tables after every patron leaves and increasing the distance between tables. Restaurants also have to prepare sanitisers and keep customer details for contact tracing. For everything to really work, these have to be firmly enforced.
Another aspect to think about is whether dining out is worth the exposure. If the restaurant or cafe provides delivery, should you opt for this option or head to the brick-and-mortar instead? It's clear that indulging in your favourite meals at your favoured places are different from having them at home—from the vibe to the experience to the freshness of the food. As responsible and smart citizens, you have the ability to weigh the pros and cons for yourself and your loved ones (as well as the larger community).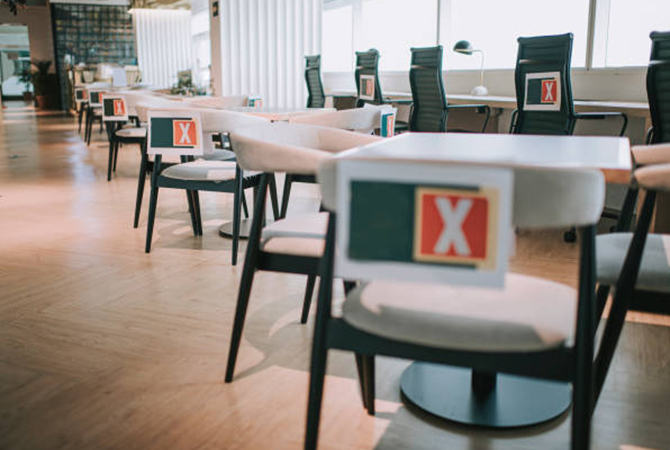 How about the size of the restaurant? Is a bigger space safer than one that's smaller? Regardless of the size, social distancing is of utmost importance. Layouts will have to change and tables will have to be situated at least a metre apart. Consider ventilation, bathrooms, and waiting areas. When you're standing in line at the cashier, is there adequate space between you and the other person in the queue?
Large gatherings are still prohibited as of now and diners are encouraged to gather in small groups. Although you'll be wearing a mask when you're out, you can't wear one when you're eating. To lower the risk of transmission, take the number of diners into account. Is four too many? How about eight? Time to put on your reasoning hat.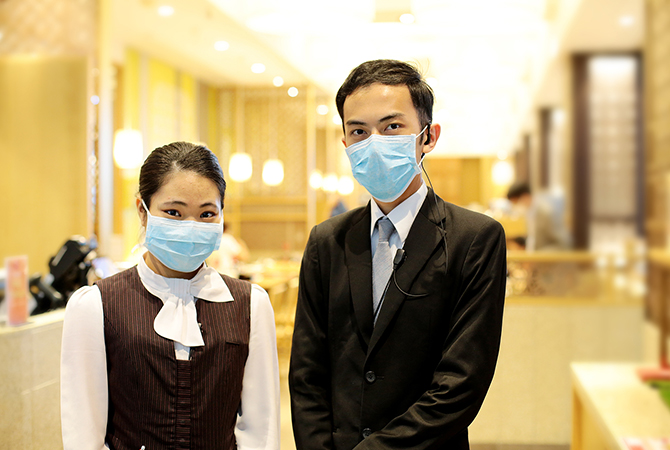 How about restaurant staff? Does the number of front-of-house employees matter? The fact that we're encouraged to minimise physical interaction with others and practise social distancing means that the fewer people in the restaurant—the better it is.
It is said that antibodies will develop for most people in response to the COVID-19 infection. However, life immunity hasn't been confirmed. So, you will need to be cautious at all times. To ensure social distancing and promote safety for diners, restaurants have to be firm and serious. This includes thinking out of the box and being creative.
Some restaurants are using physical barriers—such as Goga Cafe in Milan—whereas establishments like The Inn in Little Washington fill empty seats with mannequins. Fish Tales Bar and Grill in Maryland "commissioned tables for one that ensconce patrons in jumbo inner tubes". Restaurants in Malaysia will have to be innovative too. Whether they use plastic and glass barriers or space out diners with soft toys, the end goal is to keep patrons as safe as possible.
Again—it's the "New Normal" and social distancing will have major impacts on the dining scene. The culinary industry has to go above and beyond amid global health concerns. Malaysians are bound to notice more dining bonds, gift cards, and do-it-yourself meal kits as society adapts to a post-pandemic world. Delivery services are bound to remain for the near future as well.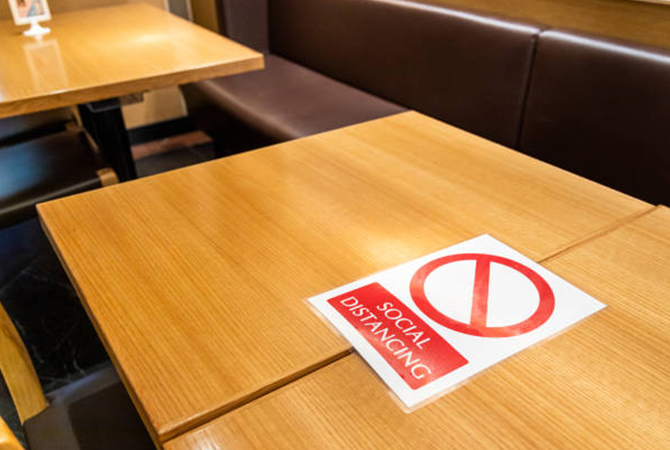 As mentioned earlier, think about proximity and interaction with other diners and staff. Think about sanitation and hygiene. Consider shared utensils and menus as well as air supply (ventilation). Is there an outdoor seating option? If you're prepared to finally dine at your favourite restaurants and cafes, make sure to sanitise, wear your mask, practice social distancing, ask for disposables, and contemplate the number of people you're dining with.
The bottomline is that keeping everyone safe during this zeitgeist is a collective effort. Society has to come together and ensure that they are following SOPs themselves. To really flatten the curve and make sure that dining out is safe for all, every party has to do their parts—from diners to restaurant owners.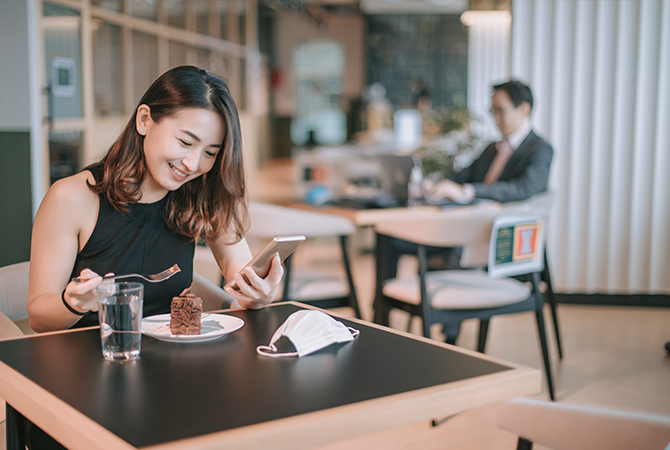 "One for all and all for one" isn't just another phrase; it's a call for unity and teamwork. Accept that re-adjusting to a different way of life is necessary. Eating out definitely has its risks, as long as there are no vaccines yet. Once you weigh all the essential factors, you will be able to come to a decision. Hence, it's up to you to figure out what's best for yourself. If you decide to dine out or pick up your meals, you're encouraged to practise social distancing. Never neglect your mask and hand sanitisers. Take care and be safe, everyone.
For more stories on the "New Normal", click here.
| | |
| --- | --- |
| SHARE THE STORY | |
| Explore More | |