It's been months since many of us have been to the gym, hairdressers or spa. Here in Malaysia, beauty salons and wellness facilities still don't make the cut under CMCO as the close-contact nature of the businesses make it hard to comply with current social distancing procedures.
Our eyes are strained from reading too much coronavirus news and hands dry from too-frequent washing, but we're also finding more time for daily exercise, tapping into our inner zen, learning how to fix our fringe (and grow it back out) and solving multiple beauty problems that would have normally called for a trusty trip to a professional. If there's a silver lining to this stay-at-home circumstance, it's that we've all become more aware of our health and hygiene and well-versed in knowing how to take care of ourselves.
As virtual connectivity replaces physical contact, the wellness and beauty industry turned to digital means to help us stay on top of our health and grooming, substituting in-person treatments and daily group classes with DIY how-tos and live-streamed tutorials to aid us in the domain of self-care.
Even so, the reopening of salons this week across certain parts of the world led to a subsequent surge in customers and bookings, demonstrating just how central personal grooming is to society and how reliant we are on the professionals who've trained in it. So what will happen to the sector where intimate interactions and physical maintenance are integral? How safe will these spaces actually be when they reopen?
Same service, different experiences
Looking at how salons and services that are already operating in other countries will be key to understand how health protocols are met. For businesses where employee-to-customer contact is essential to get the job done, what of the current six-feet-of-distance guidelines?
In Singapore, citizens are limited to basic haircuts and subject to digital contact tracing, while cautionary measures in China—where personal-care businesses reopened as early as March—saw stylists wearing face masks and hazmat suits, alongside new sanitation strategies, reduced capacities and spaced out seating per social distancing mandates.
Over in the U.S., Barbicide, a leader in disinfection within the professional beauty industry, has been working with various states to release vigorous disinfection guidelines and safety practices for reopening salons and services. Getting your hair washed and dried by a pro will now come with several changes, starting with the way you book your appointments as walk-ins will no longer be accommodated.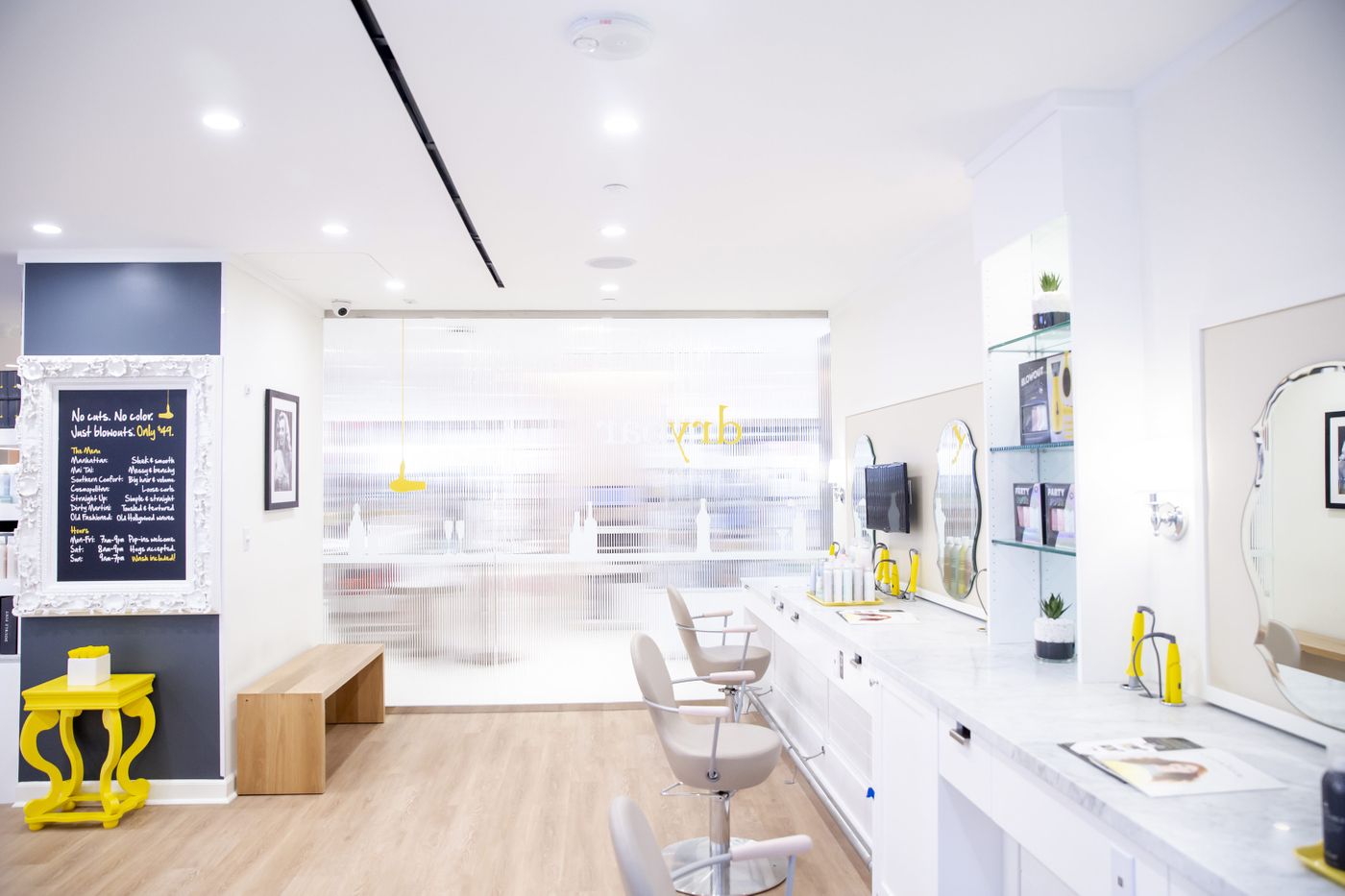 At blowdry bar Drybar, which is reopening 32 stores across select states, customers must complete a prescreening, digital questionnaire to ensure they're not exhibiting symptoms of COVID-19 or known exposure for an appointment to be confirmed. On the day, virtual check-ins processes will be implemented so there is no waiting time and temperature checks will be carried out for all staffs and clients entering the premises. Everyone will be required to wear mandatory PPE, refrain from non-hairstyling related contact, while all non-essential items such as product testers, beverages and reading material will be removed to minimise the spread of germs.
Though guidelines will vary across regions and individual establishments, one thing is clear: the experience of getting a haircut or manicure will be no longer be the same as it becomes far less personal or relaxing.
According to Healthline, experts say the risk remains high even with safety precautions due to the close proximity required and urges customers to check with salons about their protective measures before going in to assess their own comfort level against the risk.
The same goes for wellness facilities and other public places. When gyms and spas reopen, safety policies that emphasis hygiene and social distancing will be put in place and adjusted as official recommendations and guidelines change. Faced with limited operational capacities and a downturn in revenues, spas and wellness centres may focus on growing their retail sales in lieu of decreased hands-on treatments. At the same time, treatments that are hands-off and rely on equipment or structure like saunas or cryotherapy chambers could benefit once safety protocols and clear guidelines are rolled out since person-to-person contact is minimised.
Unfortunately, no place will be completely risk-free so it'll ultimately boil down to personal risk preference and asking yourself how much of a risk you're okay with taking by entering these spaces.
The beauty of on-demand
In the short-term, alternative models of beauty and wellness therapies outside of digital experiences could take over if they adapt well to the COVID-19 landscape.
Thanks to on-demand technologies, beauty services that were already decoupling from traditional salons and spas before the pandemic hit could benefit and grow. Specialised companies across the U.S. upended long-standing models by offering spaces solely devoted to single services like the aforementioned Drybar or Heyday, a New York-based digital facial company, while Grab-like styling startups such as Glamsquad brought services directly to consumers through its network of travelling beauty professionals.
Part of the risk of going to a salon comes from the flow and volume of people entering, exiting and idling in a single confined space so bringing the salon to the home can help ease consumer concerns.
In Florida, where barbershops and salons recently received the green light to reopen, the on-demand service expanded its in-home nail and makeup offerings to include hair-care under enhanced safety and hygiene protocols outlining required PPE wear, a new Barbicide certification for all professionals and a new set of guidelines for the appointment itself. During the appointment, clients and stylists alike will be required to wear masks, constantly wash hands and work with fully disinfected tools of the trade.
Isolation has shown how multifunctional our homes can be, and in-home beauty treatments with a vetted and safety-trained therapist will permit those in need of professional grooming to get personalised, one-to-one services in a convenient, controlled environment while allowing brands to gain trust and leverage the customer experience.
DIY, holistic wellness routines
With our immunities put to the test, we've all returned to the roots of wellness, becoming personally proactive in the pursuit to stay preventatively healthy, strong and fit.
Thanks to the proliferating wealth of free online content on physical and mental health—particularly in the last few months—the need and desire to improve our wellbeing has been made possible whenever and wherever. From eating well to daily exercise and mindfulness, we're all striving to build a more holistic wellness program for ourselves as part of our daily lifestyle and goal to mitigate the effects of the pandemic.
The worldwide shuttering of professional services led to a notable rise in DIY self-care trends. Finding alternative methods and experimenting with our self-care routines allow us to maintain our sense of self and regain a bit of control in our lives.
Zalando, Europe's largest fashion and lifestyle e-commerce marketplace, reported a boom in pampering and self-care beauty categories like candles, aromatherapy and detox products while consulting firm McKinsey's recent analysis on the impact of COVID-19 on the beauty industry stated double-digit surges in online sales of DIY products like nail polish and hair dye across multiple markets during lockdown. This comes on top of the fact that sales of skin-, nail-, and hair-care products have gone up by 300 per cent, year-on-year.
In addition to putting ourselves first, we're also being watchful of others. The public health crisis increased the need for solidarity and support within communities and social media has allowed people to remotely share their experiences, knowledge and support with everyone during the social distancing age.
From global leading brands and practitioners to celebrities, people all over the world are engaging in social media, live sessions and shared virtual spaces to help offer a sense of calm to each other during the crisis. This has resulted in meaningful, grassroots connections across the world as well as the affirmation of values like unity and transparency across content.
Virtual experiences will continue to thrive
Remote experiences have never been so popular. Almost every personal trainer, wellness practitioner, makeup artist, global fitness brand, etc. has pivoted to running their businesses online — launching websites, hosting Zoom meet-ups, live-streaming classes —and showing just how much can be done through a single screen.
Arima Onsen, known as the most historic healing hot-spring resort town in Japan, even brought its restorative onsens online to help people heal during self-quarantine at home.
The virtual reality project consists of a series of broadcasted videos uploaded on YouTube, volunteered by various ryokan owners, and depicts peaceful bath scenes with soothing sounds of flowing water, falling cherry blossoms and swaying bamboos in the breeze. All you need is a pair of 4K VR goggles and a bathtub to take a virtual dip and transport yourself to Kobe to enjoy the hot springs both visually and in-sound.
During times when going to the spa may feel more anxiety-inducing than relaxing, virtual reality and other tech solutions could thrive in the field if they offer no-contact alternatives. Prior to the pandemic, spas and wellness centres like Esqapes Immersive Relaxation were already utilising VR technology as a way to enhance the relaxation of body and mind, and even as a treatment unto itself.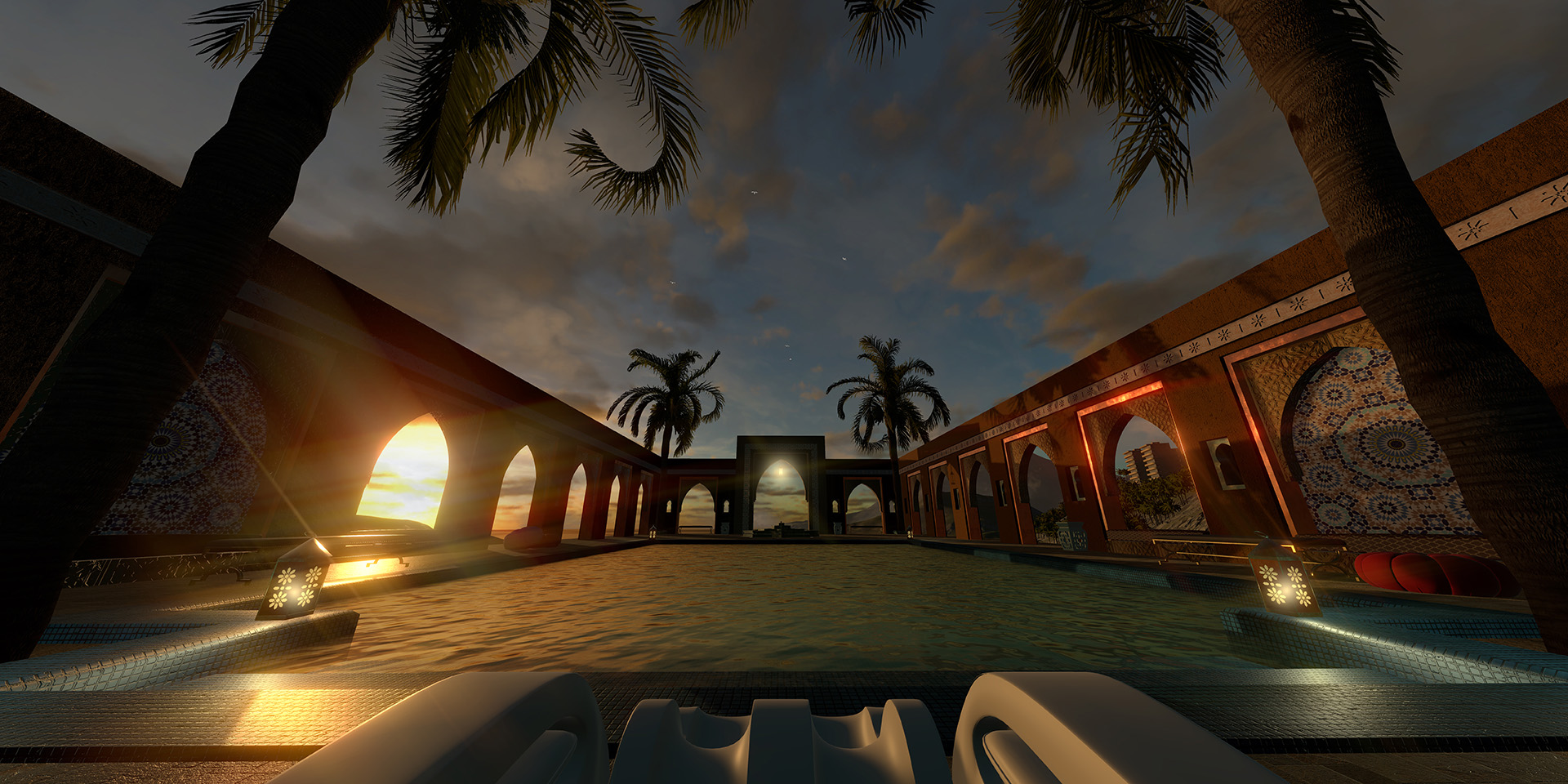 The Los Angeles-based VR meditation centre enables clients to book 30-min massages that transport them to an inner state of peace and calm with the help of various beautifully-crafted digital environments. Whether that may be a Moroccan sunset resort or a snowbank cabin, these virtual worlds immerse consumers into sensory experiences and allow them to focus on something in the same way meditation does. More than just entertainment, virtual reality simulations has proven to be 'emotionally evocative' and can aid in decreasing anxiety during stressful times.
Beyond services, digital beauty devices by companies like Foreo and Nuface point to a future of at-home skincare routines by offering various automated treatments from acne light therapy to pulsating exfoliators and contouring facials.
As much as we'll cherish the great outdoors after being cooped inside for so long, technology will continue its all-encroaching invasion into our tech-enabled lives. The pandemic has caused a culture shift; its fast-tracked virtual encounters and remote experiences into our everyday lives and simultaneously demonstrated its massive growth opportunity across industries.
Strengthening its arms in e-commerce and retail, it will likely go on to occupy an even larger space in our post-pandemic lives, whether we like it or not, overhauling different areas from beauty and fashion to physical events and changing the world as we knew it.
| | |
| --- | --- |
| SHARE THE STORY | |
| Explore More | |