3rd April 2020, Friday
8am
Good morning! I usually go to bed pretty early (around 11pm), but since the Movement Control Order has started, I've been going to bed at 1am. I take my seven hours of sleep pretty seriously, so my alarm's usually set at 8am.
8:15am
The other routine that I've started practicing this MCO? Replacing my daily commute time with a quick 10-minute morning stretch—not so much to increase flexibility, but to kick-start the day feeling a lil' more energised. I usually follow Blogilates' videos, but a quick search on Youtube will lead you to many other options.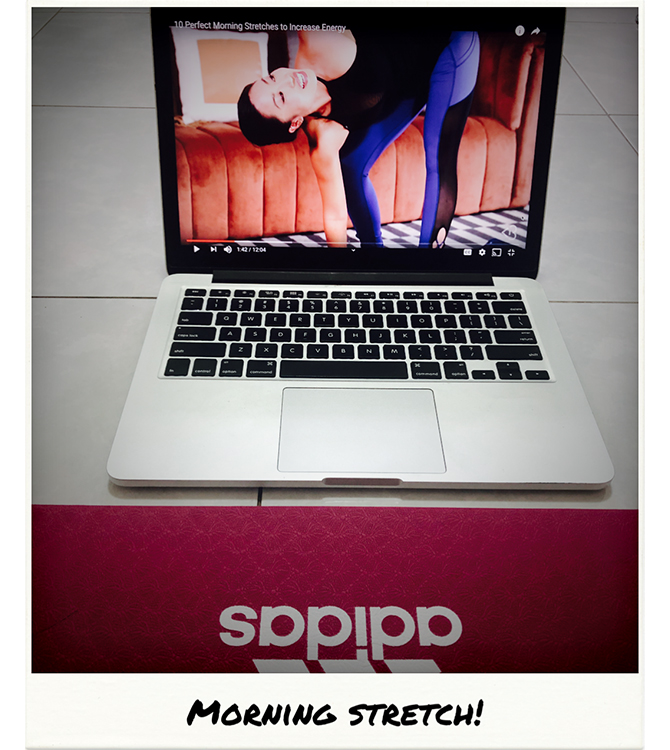 9am
Working from home also means I can pay more attention to my usually rushed beauty routine. These are the high-low products I'm currently using for my face: Chanel Sublimage La Lotion Supreme toner, The Ordinary's Marine Hyaluronics serum (I prefer the Hyaluronic Acid 2% + B5 though), Sisley's Ecological Compound moisturiser, and thanks to our Deputy Editor Wei Yeen's reminder, my trusty Bioré UV Perfect Milk SPF50+ sunscreen.
On days I'd like to pamper myself, I'll replace my moisturiser with a sheet mask (I only use them in the mornings!), and use a jade roller over it. For my hair, I swear by the L'Oreal Professionel Brush Proof spray—I spray it onto my damp hair to detangle the knots and it works like a charm.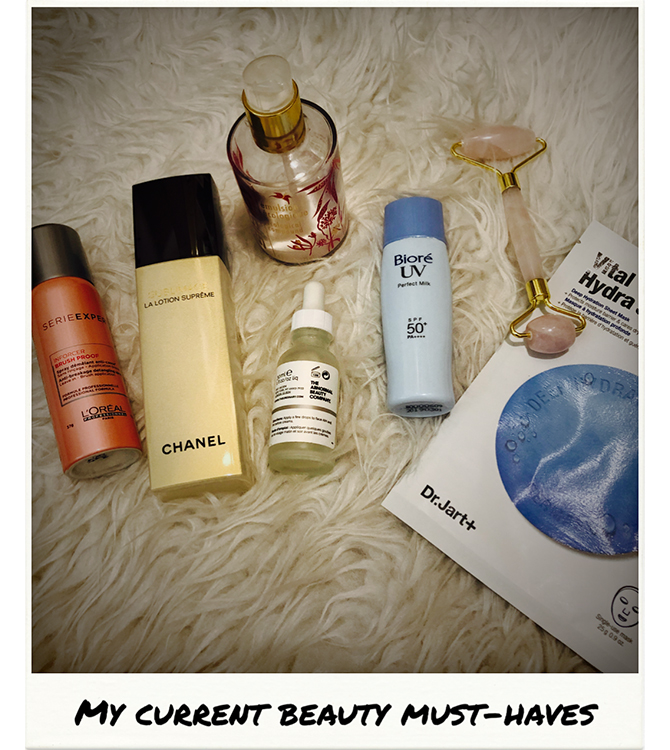 9:30am
Work begins! I have a few work stations at home—my bed, the dining table, the desk in my study, and the beanbag in my living room—and I alternate between them depending on my mood. I usually skip breakfast, but when I have something in the morning, it's usually toast and green tea. Today, I have my favourite cinnamon-and-raisin bagel with cream cheese.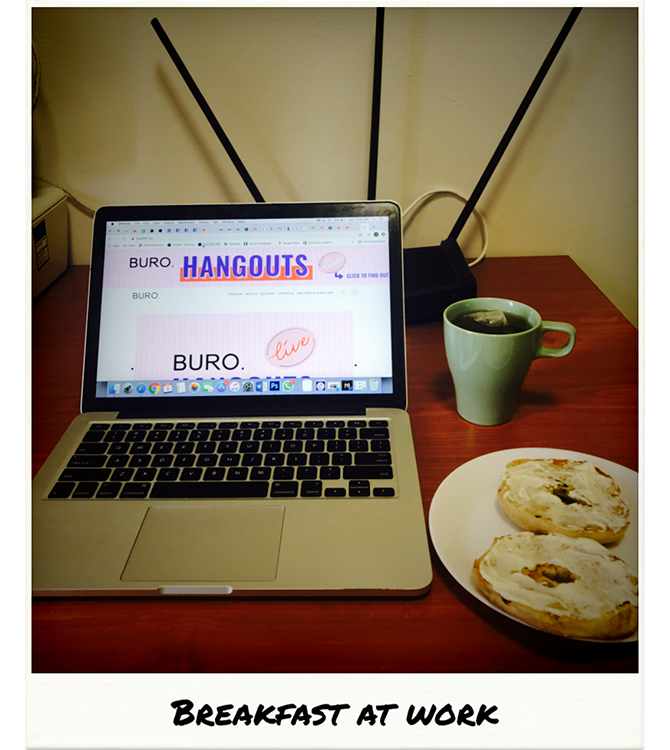 10:30am
A quick concall with my #workfam for our upcoming BURO Hangouts: Live sessions starting next week. After many technical glitches on Google Hangouts, we decided to FaceTime instead which, as you can tell from our faces, worked better.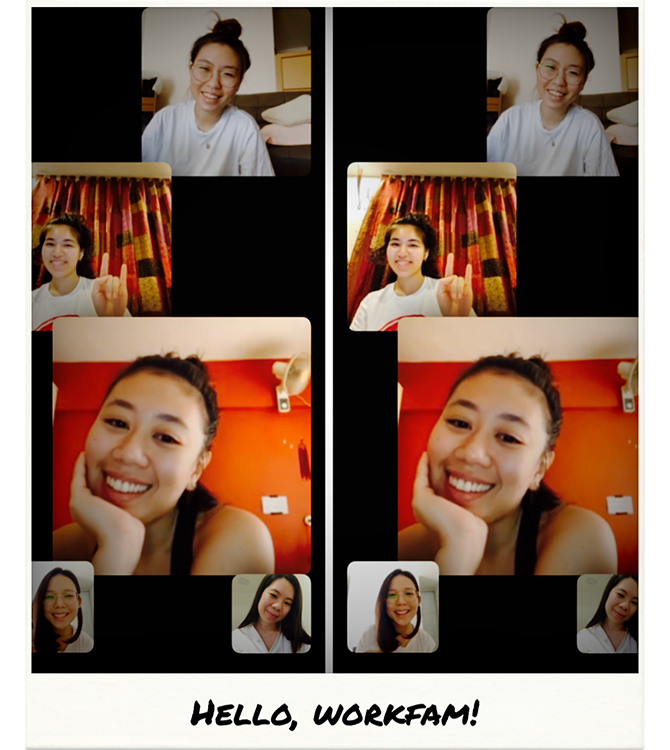 PS: I'll be speaking to fashion designer and president of the Malaysian Official Designers' Association (MODA) Melinda Looi on her and other local designers' efforts in contributing PPE supply for our healthcare frontliners next Tuesday, April 7 at 8.30pm—mark your calendars!
10:50am
After the quick meeting, I followed up on my interview with a number of fashion designers who are lending a helping hand to the fundraising initiative. As mentioned, Malaysian Official Designers Association (MODA) has initiated a campaign in partnership with FashionValet and IMARET to increase the PPE supply for our healthcare frontliners. Read more here, and find out how you can help.
12:30pm
Staying with family means not having to worry about making lunch (on weekdays, that is), and today, my mum made Hanetsuki-style gyoza that comes with a crispy lattice coating—yum!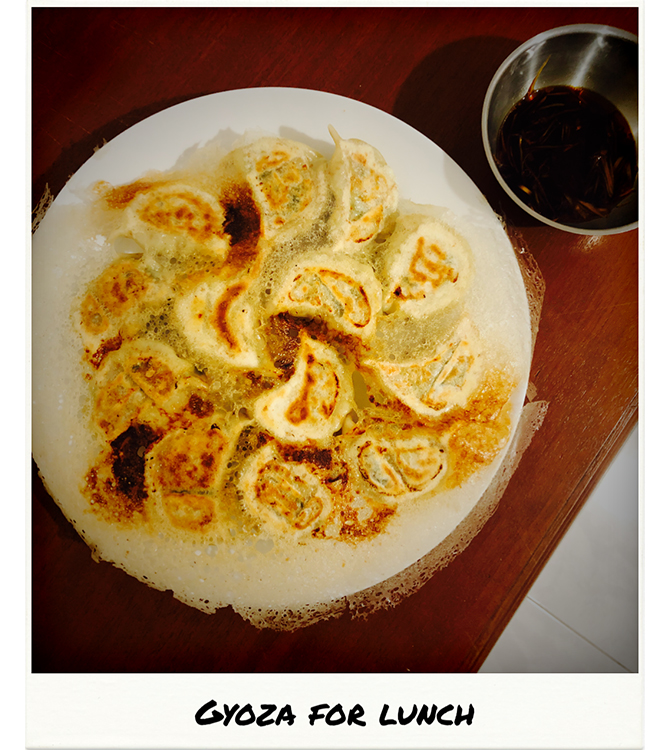 1:15pm
Back to work!
4pm
To give the repetitive days a little pick-me-up, I started giving myself some style challenges to complete. The first on my list? Trying out different jewellery trends at home. Another suggestion? Spring/Summer 2020 trends you can start wearing at home.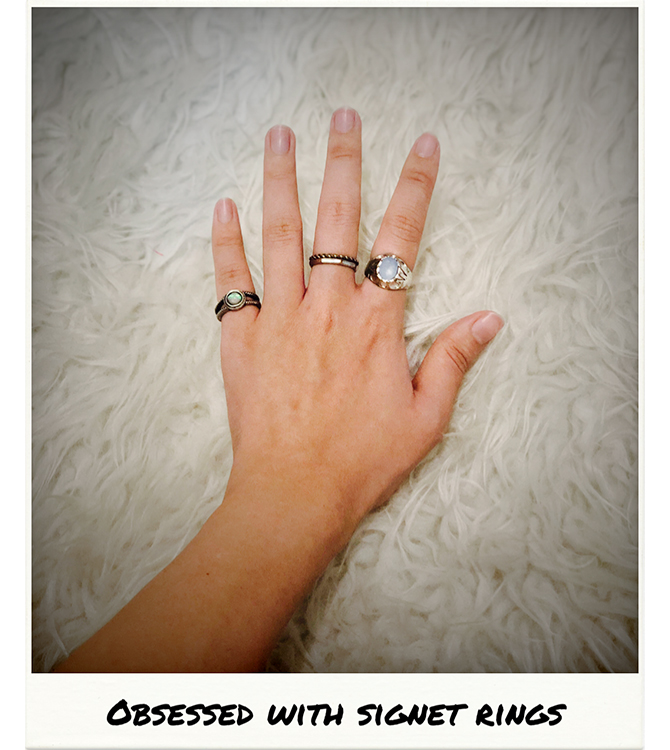 4.30pm
One style challenge down, the next one starts. With most countries under isolation or lockdown orders, waist-up dressing that's con-call appropriate has been the topic du jour, and I'll be putting more effort into my work-from-home outfits the next five weekdays. Stay tuned!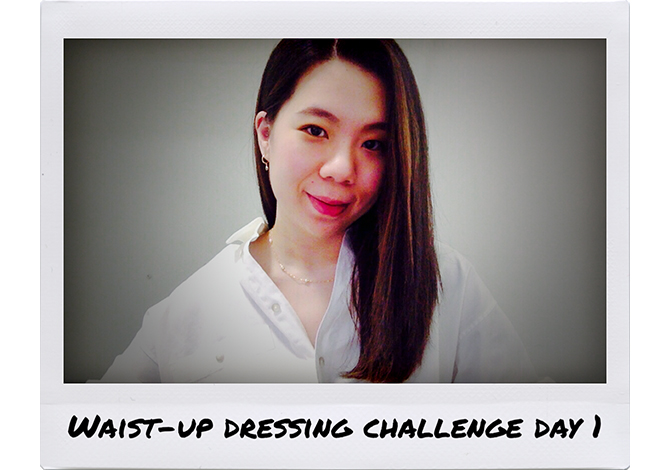 5.30pm
On days where I'm done with work slightly earlier (or when I just can't focus anymore), I'll join my friends for a workout. I admit that I've been finding it really hard to motivate myself to exercise this MCO, but having friends who video-call to make sure you don't slack truly helps.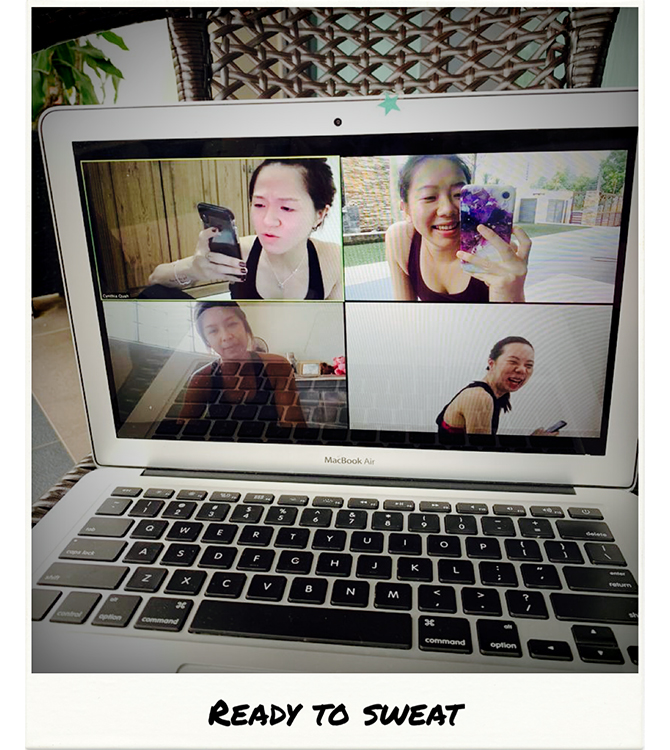 6.15pm
Confession: My love for cheese knows no bounds. I made grilled cheese and tomato soup for dinner on Wednesday, but after watching three-Michelin-starred chef (and my favourite!) Massimo Bottura's Kitchen Quarantine series on IG TV which featured a recipe for the delicious sandwich, I decided to have that for dinner again today.
Instead of his white sandwich bread (which looked nothing like our sandwich loaf), prosciutto cotto (cooked ham), and smoked provolone cheese, my ingredients featured good ol' smoked Californian ham, Mozzarella slices (I usually use Gouda or Emmental), and a good amount of butter.
I followed his tip to use a second pan to press on the sandwich so they'll be oozing with cheese, but instead of spreading more butter on the outer sides of the bread, I used another tip I got off the internet—mayonnaise—to elevate the taste. Try it at home!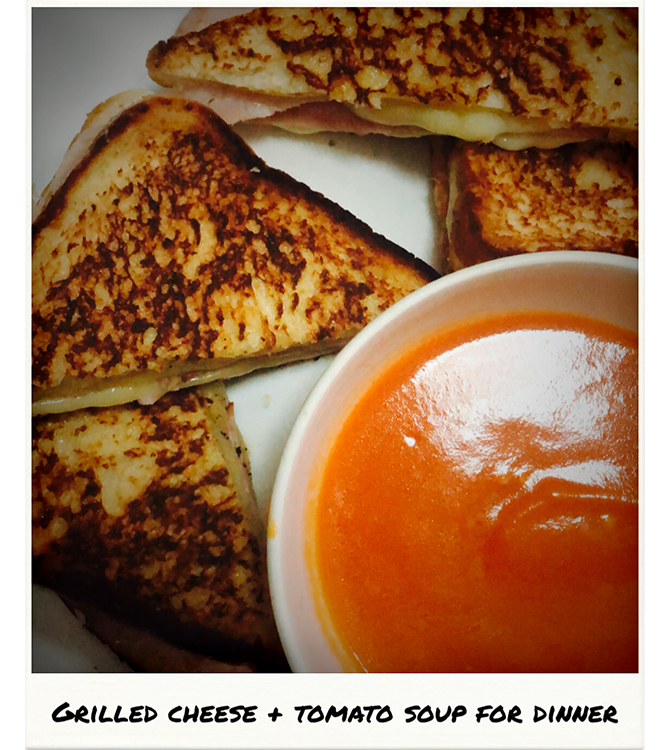 7.45pm
While scrolling through my Instagram feed, I read the news that legendary footwear designer Sergio Rossi has passed away from COVID-19 at the age of 84.
Hailing from the Romagna region of Italy, the designer established his eponymous brand in 1968, and it soon became one of the most coveted labels around. Some of his A-list clientele includes Priyanka Chopra, Jennifer Lopez, Bella Hadid and more. May you rest in peace, Sergio.
8pm
Attention Community fans: The series is now on Netflix! From Troy and Abed's friendship to the always-OTT Dean Craig Pelton to the running gags, it's, hands down, one of the best shows ever.
I've been binge-watching K-dramas ever since the MCO started (I've finished Oh My Venus, Healer, My First First Love, Mr. Sunshine and My Secret, Terrius so far), but this is currently on my playlist. And since it's Friday, I'm winding down with a nice cold beer. TGIF!
As the number of COVID-19 cases in Malaysia continues to rise, during these difficult times, having to isolate at home for a month is nothing compared to the huge sacrifice and dedication made by our medical frontliners. So count your blessings, adhere to the MCO, and #dudukdirumah.
If you'd like to give back, on top of the MODA fundraising initiative, here are 15 more ways you could contribute to the fight against the COVID-19 pandemic.
Read Editor Rachel's #MCODiaries here, and stay tuned for more in the next week.
| | |
| --- | --- |
| SHARE THE STORY | |
| Explore More | |