(Note: The following article has been updated with more #BenderaPutih initiatives here)Updated: 1 July 2021
Half of the year 2021 has gone by, but the majority of Malaysians who are not in essential services remain in "total lockdown" under Phase One of the National Recovery Plan (NRP). Daily Covid-19 cases in Malaysia are still nowhere near the 4,000 mark required to progress to Phase Two, and total cases have now surpassed 745,000.
Even charity and non-profit organisations are running low on funds to alleviate the burdens of the poor and underprivileged communities as these groups have grown in number over the course of the Covid-19 pandemic. The escalating situation has compelled Malaysians to take matters into their own hands, as seen with the #BenderaPutih (White Flag), #KitaJagaKita and #RakyatJagaRakyat movements.
If you are able and willing to help fellow citizens and marginalised communities tide through these difficult times, here are some Covid-19 food and donation drives and initiatives to support in 2021.
1. Yayasan Food Bank
Established in 2019, Yayasan Food Bank is a non-profit NGO that redistributes surplus food from manufacturers, wholesalers, hypermarkets and the hotel industry to B40 communities in higher learning institutions (IPT), charity homes, welfare centers and Program Perumahan Rakyat Termiskin (PPRT) through its partners. Under its Covid-19 Emergency Fund, it aims to provide food boxes to affected communities in Malaysia. Each family food box consists of basic food items and other non-perishable supplies worth one week of groceries.
The food bank currently welcomes cash and food donations, which can be made here. For enquiries, email [email protected] or contact 011-3767 0600 (WhatsApp).
For more information, visit the website.
2. Refuge for the Refugees
Refuge for the Refugees is a non-governmental organisation that supports the plight of refugees in Malaysia, including providing food and medical aid, education, and opportunities, as well as organising fundraisers. As of time of writing, the NGO is supporting 1,500 families and counting, but lack the means to meet their needs due to the escalating burden of the pandemic.
To help fund its supplies of food and essentials, you may donate to:
Persatuan Kebajikan Perlindungan Kanak-Kanak Pelarian
CIMB 8000499285
Reference: Food aid
3. Mercy Malaysia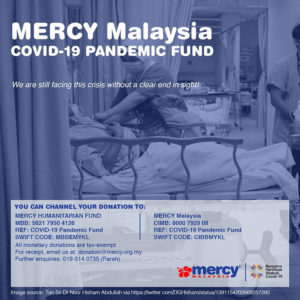 Aside from providing mental health and psychosocial support services throughout the pandemic, Mercy Malaysia has established funds to continually provide humanitarian assistance to its beneficiaries. Among the initiatives under the non-profit organisation's FMCO Response Plan include supporting the National Covid-19 Immunisation Programme (NCIP), expansion of health facilities, distribution of food and essential items, and more.
To support these initiatives, you may channel your donations to:
Mercy Humanitarian Fund
MBB 5621-7950-4126
Swift Code: MBBEMYKL
Ref: Covid-19 Pandemic Fund
Mercy Malaysia
CIMB 8000-7929-08
Swift Code: CIBBMYKL
Ref: Covid-19 Pandemic Fund
For more information, visit the website.
4. The Lost Food Project
The Lost Food Project is a not-for-profit organisation that rescues "lost food" (aka surplus food production) and gives it to those in need, including charity partners, B40 families, refugees, and vulnerable communities. With the increasing number of people who have lost their livelihoods and homes, their appeal for support and donations is now more crucial than ever. Those keen to support its initiatives may sign up as a volunteer, partner on a fundraiser, or pledge a monthly or one-off donation via their website.
5. Kuching Food Aid
Life before the pandemic was difficult enough for poverty-stricken families in rural areas in Sarawak; now many of them are completely depleted of reserves due to prevalent Covid-19 cases and lockdown restrictions. In response to this, a family effort led by Shen-Tel Lee turned into a community-led initiative dubbed the Kuching Food Aid (KFA), which provides food aid to needy families in the state.
Donations to KFA can be made directly at participating local supermarkets and outlets in Kuching, Sibu and Bintulu or via the following designated fund:
Persatuan Maju Ke Hadapan Kuching
Maybank 5610-3312-5037
Swift Code: MBBEMYKL
6. Hunger Hurts Malaysia
Hunger Hurts was formed in 2016 by a youth-led NGO that aims to eradicate poverty in Southeast Asia by providing basic necessities and equal access to education. Realising how badly businesses have been affected by the MCO, the organisation has recently launched the 'One Meal' campaign to help local vendors sustain their business while benefitting underprivileged individuals.
Each month, the campaign will highlight a local B40 F&B business to help boost their sales. The sales, in turn, will translate into free meals for underprivileged individuals. All you need to do is purchase a RM10 meal from the F&B business partner, which will be donated to beneficiaries within the local community. Donations to the One Meal initiative can be made here.
For more information and updates, follow Hunger Hurts on Instagram @hungerhurtsmy.
7. Kechara Soup Kitchen
Kechara Soup Kitchen is no stranger to society, having served the homeless and marginalised communities in Malaysia for over 13 years. Since the onset of the pandemic, the not-for-profit NGO has initiated numerous fundraisers to provide skillset training for low-income individuals to gain independence—on top of its usual soup kitchen and food bank operations.
To get involved, you can sign up as a volunteer, start a fundraising initiative, or pledge cash and in-kind donations. Businesses and corporations can also work together on CSR partnerships to help continue its mission of serving the underprivileged.
For more information on its initiatives and campaigns, visit the website.
8. Food Aid Foundation
Founded in 2013, Food Aid Foundation is a non-profit organisation and food bank that rescues surplus food and distributes it to charity or welfare homes throughout Malaysia. In recent months, it has distributed thousands of food bags to quarantine (PPR) and vaccination centres (PPV) to support our frontliners that are serving the public during these trying times, while also distributing groceries and supplies to underserved communities.
To help continue its efforts, cash donations can be made here. You may also express your interest in food donations via email to [email protected].
For more information, visit the website.
---
Original post: 6 July 2020
(1 July 2021 update: The following initiatives will be marked "concluded" or "ongoing" for easier reference)
As of 6 July 2020, Malaysia has 8,663 confirmed cases of Covid-19. As the situation continues to worsen, the Prime Minister Muhyiddin Yassin has issued the Movement Control Order that has been extended until 12 May 2020. On 4 May 2020, the Conditional MCO began and regulations have become more relaxed and from 10 June 2020, Malaysia is officially in Recovery MCO until 31 August 2020.
We look to our frontliners during these trying and worrying times. The military, volunteering personnel, doctors, nurses, hospital staff, screening officials, cleaners, and more are now giving their all—doing their parts with courage while many of us stay at home. It is during times like these that we should be paying homage to these frontliners—our heroes. We should be showing our gratitude and appreciation for the ones putting their lives at risk to combat the coronavirus pandemic.
In response to the Covid-19 outbreak and the situation in the country, many entities have decided to assist as much as they can; in various ways. After all, we should all be there for each other—#KitaJagaKita. Without further ado, check out some of the movements/initiatives below:
1. Agrain 1-For-1 Movement [Concluded]
Agrain invites Malaysians to help donate towards their mission in providing all medical staff the energy and support that they need with healthy food. Doing their part in combat the Covid-19 pandemic, every meal box donated will be matched with another one. Hence, one for one (#1for1). Their goal for this campaign is 10,000 meal boxes—to be donated to all medical and health practitioners that are fighting the virus. If you donate 20 boxes, Agrain will match the amount and donate 20 boxes as well.
The campaign runs from 26 March 2020 to 14 April 2020 and the minimum number of meal boxes donated is five—each priced at RM16.90 plus an addition of a delivery fee of 80 cents. Make sure to include these hashtags when you post a photo with your meal boxes on Instagram: #AgainHeroes and #1For1. Of course, don't forget to tag @agrainmy.
For more information, visit this website.
2. Coway Malaysia "Stay Safe" Kits [Concluded]
In line with their vision of being The Life Care Company, Coway Malaysia is giving away 10,000 sets of "Stay Safe" kits— hand sanitisers and masks—to GrabFood delivery customers. The initiative that begun on 28 March 2020 is applicable to selected eatery outlets within greater Kuala Lumpur.
The complimentary "Stay Safe" kits are available for GrabFood customers when purchasing from Salad Atelier Cafe outlets in Sunway Pyramid, KL Eco City, Paradigm Mall, Intermark or The Weld as well as My Burger Lab outlets in Sunway, Seapark, Bangsar, OUG, Cyberjaya, or MyTown.
For more information, visit this website.
3. Me.reka, Taylors University, and Biji-biji Initiative—Open Source Collaborative Effort On Decentralised Production Of Face Shields [Concluded]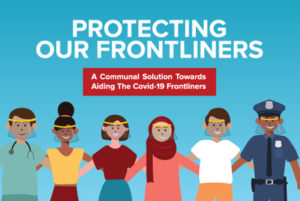 Biji-Biji, Me.reka, and Taylors University initiative
In response to a critical shortage of Personal Protective Equipment (PPE), these partners are working together to aid with the supply of the face shields. It is said that 40,000 units are needed per month per hospital. Face shields are used mainly by front liners such as the police, military, volunteering personnel, doctors, nurses, hospital staff, screening officials, and cleaners.
Production of the face shields are happening at Me.reka (Publika), Taylor's University Lakeside Campus, Spectrum Laser Studio (Kepong), and Admart Solutions (Muar). Their target is to mobilise up to 10 machines around the Kuala Lumpur and Selangor areas, as well as a further 10 across Malaysia to produce more than 15,000 units each week.
Here's how you can help:
1. Provide direct contacts of face shield manufacturers, plastic mold makers, or anyone who can supply 0.2 millimetres transparent A4 plastic sheets as well as four millimetres – eight millimetres acrylic sheets.
2. Provide a laser engraver, a laser cutter, 3D printers, CNC Milling (computer numerical control) or production facility.
3. Public and corporate donations—either by sending over directly purchased materials or transferring the money over to them: Biji Biji Design Sdn Bhd (Alliance Bank: 140820011062492).
For more information, visit this website.
4. Persatuan Care Selangor: Supporting Frontline Medical Staff and Police [Concluded]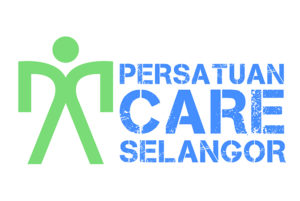 Persatuan Care Selangor initiative
This initiative provides freshly prepared meals for frontline medical staff and police. Supporting Sungai Buloh Hospital and Kuala Lumpur Hospital with organising 150 daily meal deliveries are Persatuan Care Selangor, Ramada Suites by Wyndham KLCC, Hugo's KL, and courier service iSend. 100 meals will be sent to Kuala Lumpur's Police Headquarters daily with assistance from Hotel Memoir Suites and Para Thai.
To ensure that food preparation and meal deliveries can increase and continue, individuals and corporations are invited to donate to the following: Persatuan Care Selangor (CIMB Bank, 80-0217873-2).
5. Klook "Salute Our Healthcare Heroes" Initiative [Concluded]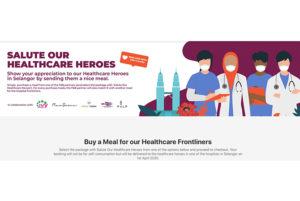 Klook Malaysia Initiative
Pulp Salad Atelier, Rawsome, and US Pizza have come together in support of Malaysia's healthcare heroes during this challenging time. To help, Malaysians are encouraged to help and show their gratitude to healthcare professionals by purchasing a meal on the Klook website or mobile app. Every single meal purchased on Klook with the dining spots above will be translated as a meal donation. The donation period ends on 31 March 2020 and right after, Ivy Holidays KL will send the prepared meals to Selangor-based hospitals from 1 April 2020 onwards.
For more information, visit this website.
6. ECM Libra Foundation and Ormond Group—Free Accommodation Initiative [Concluded]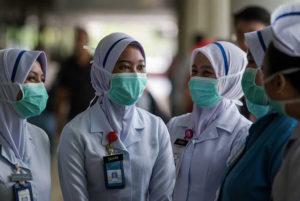 Ormond Group
Both entities have teamed up to provide free accommodation for health care workers from the Kuala Lumpur General Hospital (HKL). All 130 rooms at Tune Hotel PWTC will be provided to medical staff of Kuala Lumpur General Hospital with complimentary breakfast for those staying overnight. The free accommodation begins on 24 March 2020 and will be available for 30 days.
In addition to that, the ECM Libra Foundation has also committed a contribution of RM500,000 to The Edge Covid-19 Equipment Fund for purchasing ventilators from Australia as well as protective suits and masks.
For more information, visit this website.
7.  Sunway Malls—Rent Free During Movement Control Order [Concluded]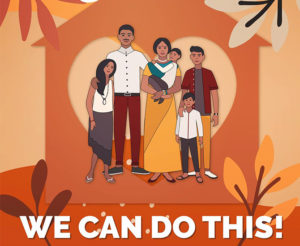 Photo by Sunway Malls
Realising the impact of Movement Control Oder on retailers that are not providing essential services and supplies, Sunway Malls has granted these retailers rent free during the Movement Control Order period. They include Sunway Pyramid, Sunway Velocity, Sunway Carnival, Sunway Putra, Sunway Big Box Retail Park, Sunway Giza, and Sunway Citrine.
For more information, visit this website.
8. The Met Grand Salon [Concluded]
This one's for the doctors and nurses! The salon in Kuala Lumpur has offered free hair services to our healthcare professionals who are at the frontlines of the COVID-19 pandemic. This excellent gesture is in response to the fact that doctors and nurses are advised to maintain their hair short for quicker drying. This initiative by The Met Grand Salon allows these healthcare professionals to get their hair fixed for free when things get better in the future.
For more information, visit this website.
9. PichaEats [Ongoing]
This is an organisation/food company that partners with chefs from the refugee community to provide food delivery for. homes and companies. Since 2016, PichaEats has partnered with 25 chefs from Syria, Myanmar, Afghanistan, Palestine, Iraq, and Pakistan. 50 per cent of the sales goes to the Picha Chef—covering the raw ingredient cost and their basic living expenses.
During the period of Movement Control Order, all Picha Chefs will still be providing delivery service. Whether you're up for family meals or light bites, you'll be able to get them on PichaEats while helping those in need during these trying times.
For more information, visit this website.
10. Uniqlo Malaysia—AIRism and Face Masks [Concluded]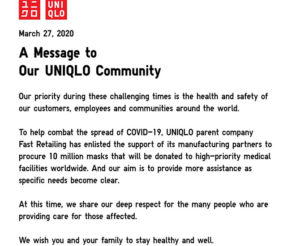 Uniqlo Malaysia
To show their appreciation and gratitude, Uniqlo Malaysia has donated more than 10,000 pieces of AIRism products for the frontline health workers—hoping that the AIRism clothing will keep them comfortable and cool from wearing protective suits all day. As of 27 March 2020, they have donated to four hospitals.
Uniqlo's parent company, Fast Retailing, has also enlisted the support of its manufacturing partners to procure 10 million masks to be donated to high-priority medical facilities all over the world.
For more information, visit this website.
11. Ministry of Burn—#MOBSquadCares [Concluded]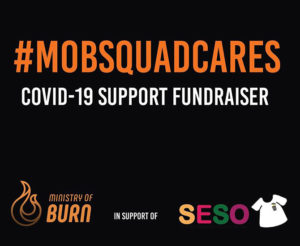 Ministry of Burn
Aiming to continue bringing impact to the lives around them, Ministry of Burn has organised the #MOBSquadCares COVID-19 Support Fundraiser over the weekend of 28 and 29 March 2020. The goal of the series of livestream workouts on their page is to raise funds Seso Malaysia—a non-profit organisation that rescues surplus food, reduces waste, and fights hunger. All funds raised (100 per cent) will go to Seso Malaysia.
The funds will help Seso with basic surviving needs/supplies; transportation cost for volunteers of Seso to collect supplies from donors, supermarkets, grocery stores, and restaurants; as well s purchasing raw cooking materials and ingredients for the charities.
How to donate? Go to this website, key in the amount you wish to contribute, fill up your details, and you're done!
| | |
| --- | --- |
| SHARE THE STORY | |
| Explore More | |