It's week two of movement control and we're all working hard from home, trying to maintain every available bit of normalcy amidst our new reality. If you're already going a bit stir crazy and am tempted to step out of the house, don't.
It's important that everyone's practicing social distancing right now to prevent the spread of the virus. So keep up those work emails, learn a new skill you never had time for and enjoy this new pace of life with those in your household. And if you've got more time to spare, why not jump onto the Korean pop culture bandwagon (if you haven't already)?
K-culture has been on the rise all across the world and for good reason too. From Crash Landing On You's star-crossed lovers to Academy Award-winning Parasite's shock-inducing twists, K-dramas have a way of making your heart flutter in romcoms, your tears flow over melodramas and your stomach drop at suspenseful thrillers (p.s. if you haven't watched either of those shows, add them to your watch list now!).
In the words of grandmaster (Parasite director) Bong Joon-Ho: "Once you overcome the one-inch tall barrier of subtitles, you will be introduced to so many more amazing films."
Fortunately, Netflix's got you covered with their ever-expanding roster of Korean entertainment, spanning crime, sci-fi, romance, drama and reality. Here are seven other Korean series to immerse yourself into during the rest of this MCO period:
ITAEWON CLASS
Itaewon Class is a slick blend of drama and humour that follows a group of young social outcasts, who run a bar in Seoul's colourful, multicultural neighbourhood of Itaewon, as they band together to chase their dreams and find their freedom against an irrational society.
It's a heartfelt story about second chances, featuring Park Seo-joon, who plays ex-convict Park Saeroyi and Kim Da-mi's Jo Yi-seo, a super-smart social media star, alongside a fun ensemble cast. Though it follows the classic K-drama tale of the rich stepping on the poor, the series is pleasantly unpredictable (and addictive) for its plot twists and diverse, interesting characters—plus it wrapped last week as the sixth highest-rated Korean drama in cable television in ratings.
KINGDOM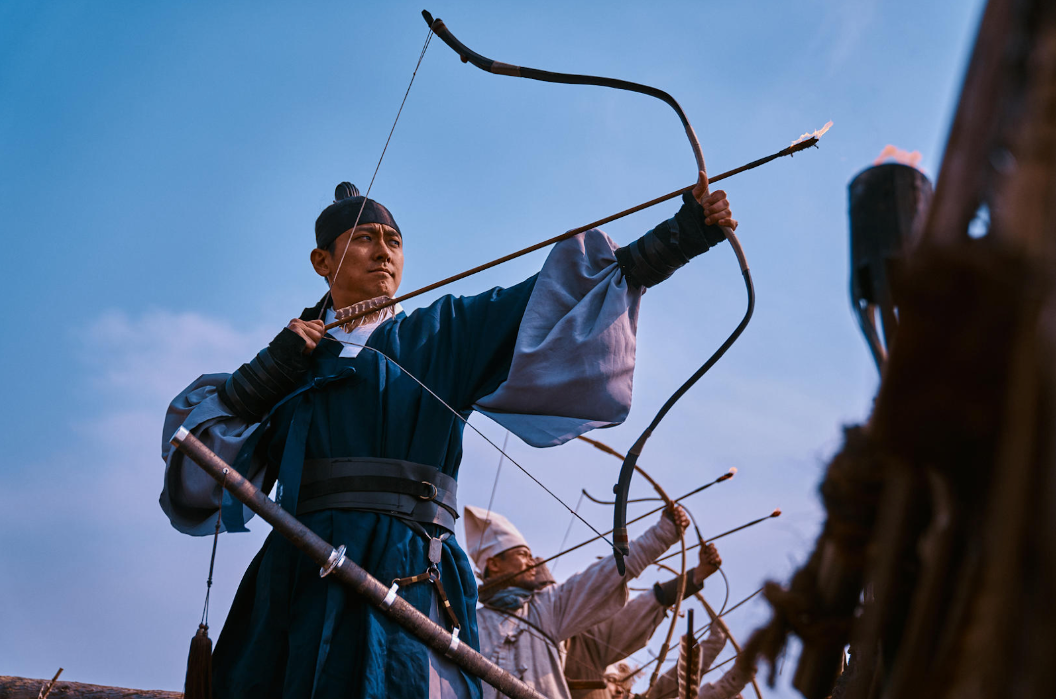 While the spread of a disease ravaging an entire nation may not be the kind of thing you want to watch right now, Kingdom's balance of political intrigue, stunning visuals and memorable cast of characters make for a powerful case.
A must-watch for Walking Dead/Game of Thrones fans, the six-episode series focuses on the outbreak of a supernatural zombie plague in the unusual setting of 16th century Korea's Joseon period, with season one receiving critical acclaim from critics and viewers alike in 2019. The second season aired earlier this month with the return of crown prince Lee Chang (Ju Ji-hoon) as he continues his mission to investigate the outbreak while trying to save the kingdom, fight the living and stop the dead.
MY HOLO LOVE
Love triangles, but make it AI. Creator, creation and beta-tester face off in My Holo Love, a lighthearted romance drama that weaves sci-fi with compelling twists to explore themes of loneliness and the increasing role of technology in our lives.
The Netflix original follows Han So-yeon (Ko Sung-hee), a kind but aloof career woman, whose life changes when perfect Holo (Yoon Hyun-min), a state-of-the-art holographic AI, and his genius programmer Nando, who created Holo in his own image, both enter her seemingly mundane life. Bonds are made, things are learned, and feelings grow.
RUGAL 
Based on the webtoon of the same name, this highly-anticipated sci-fi action drama follows the story of Kang Gi-beom, a police detective who loses his vision and beloved wife at the hands of criminal group ARGOS. Just as all hope is lost, Gi-beom is approached by Rugal, a specialised organisation, and given the opportunity to take ARGOS down after gaining special abilities through biotechnology. Watch Choi Jin-hyuk and Park Sung-woong face off now on Netflix, with new episodes airing every weekend.
HOSPITAL PLAYLIST
With new episodes every Friday, this medical drama follows five doctors, whose friendship goes back 20 years to their med school days, as they go about their everyday lives working in the VIP ward.
The series stars a stellar cast of versatile actors: Jo Jung-seok (Oh My Ghost), Yoo Yeon-seok (Mr. Sunshine, Dr. Romantic), Jung Kyung-ho (Prison Playbook, Beating Again), Kim Dae-myung (Misaeng); and award-winning musical actress Jeon Mi-do. Get ready to laugh, weep and connect as Hospital Playlist chronicles the extraordinary lives led by regular, simple individuals through heart-warming stories in the hospital.
LOVE ALARM
What if you had an app that alarms you each time someone within a 10-metre radius had romantic feelings for you? Synced with the heart of its users, the app is incapable of lying and Love Alarm shows us all the drama and awkward situations that ensues if an app like that existed in our lives.
Revolving around the coming-of-age story of three young singles (played by Kim So-hyun, Jung Ga-ram and Song Kang), the sci-fi romance, which has already been renewed for a second season, makes us reconsider the effects of dating apps on relationships and dating culture.
HYENA
Enter the cut-throat world of law in Hyena, a smart courtroom drama centred around two contending lawyers, Yoon Hee-jae (Ju Ji-hoon) and Jung Geum-ja (Kim Hye-soo), who could not be more opposite as they battle at the service of South Korea's elite. Be prepared for plenty of mind-games, ego flaunting and a dash of romance on the side in this witty series by Jang Tae-yoo, the director who gave us My Love From The Star (2013). 
| | |
| --- | --- |
| SHARE THE STORY | |
| Explore More | |