Here's how I give my work-from-home outfits a little pick-me-up
As we enter week 3 of the Movement Control Order, I'm sure some of you are either totally enjoying the time spent at home or getting a little restless being cooped up. As much as I love being outside, I'm the former. I spent the first two weeks in total sloth mode—no makeup, barely any workout (will totally regret this after MCO ends), and lounged in pyjamas all-day every day. But going into the third week, I admit I started feeling a little on edge, and I realised it's time to shake up my work-from-home routine. How? By giving myself some fun style challenges to complete. The first, is to incorporate jewellery into my everyday look, which indirectly forces me to put more effort into my #WFHFits. Instead of statement jewellery that may not be the most appropriate or comfortable worn at home, I opted for four dainty trends that are fuss-free and fail-proof.
Below, the different jewellery I've been wearing for the past few days, and shoppable picks if you'd like to give them a try:
Hoop earrings
Hoop earrings are classic, period. They've been a trend since forever (around 2,500 B.C.E, to be exact), and they continue to reign supreme 'til this day. I love how different sizes exude different appeal, for example small ones radiate a polished allure, while huge hoops seal the simplest of outfits with an edge. I, for one, love wearing two pairs in different sizes at once to amp up the trendy factor. They look good with my new conch and rook piercings too!
Pearl necklaces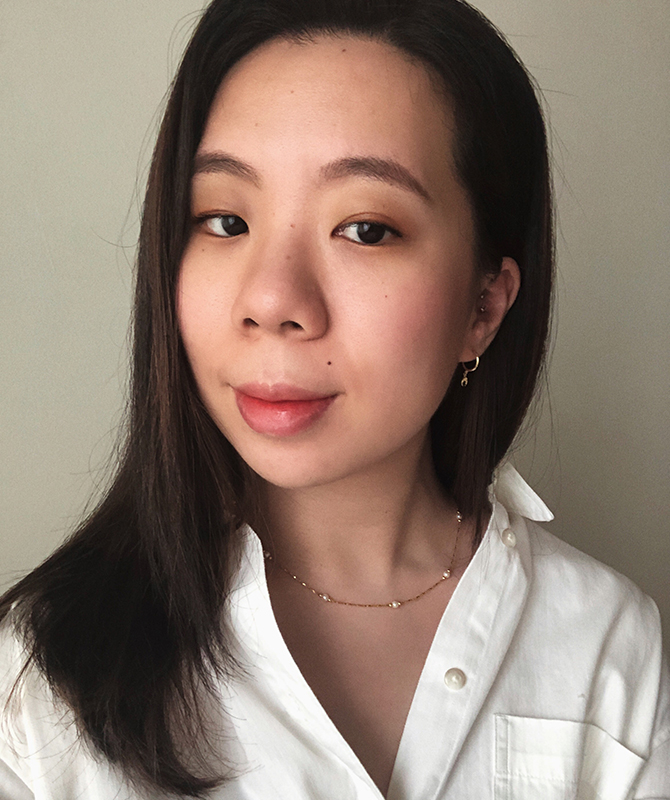 Typically associated with prim and proper dressing, pearl jewellery has been around since the 1900s, but the modern interpretation and styling (cue Gigi Hadid and Harry Styles) definitely give it its much needed update. My mum found this super chic thin gold choker that's adorned with pearls while helping to spring-clean my grandma's home, and needless to say, itt's now mine (yay). I wore it to dress up my oversized button-down shirt (stay tuned for another style challenge!), and finished the look with a pair of gold huggies from Wanderlust + Co.
Signet rings
Traditionally worn by aristocratic men to use as stamps, the signet rings—that used to bear the family crest—is no longer restricted to just that, and while I know they're not exactly dainty, I like how they now come in a wide range of designs you can choose from, from plain metal to boho gems to engraved initials. While you're at it, feel free to stack them up with other rings in different thickness for added interest.
Birthstone jewellery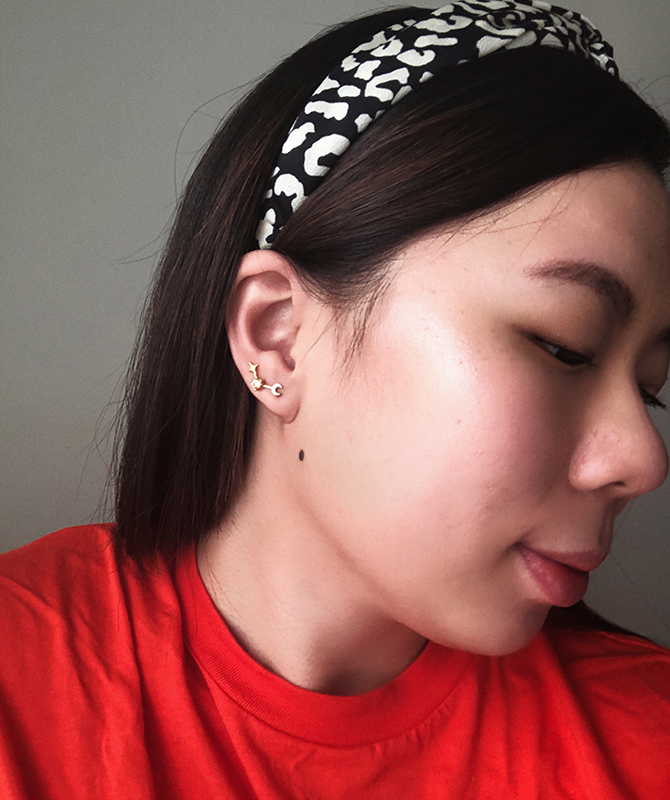 I'm sure most people are familiar with birthstones, but do you really know yours? There's something special about accessorising with details that are uniquely yours. As a November baby, I have two birthstones—topaz and citrine—but I prefer the latter as it complements my warm skin tone. And let's be honest, you can do no wrong with stud earrings—it's a lazy-day option anyone can get behind.
If you, like me, need something to keep you going during this #MCO period, try giving yourself some style challenges to try! Next up on our list? Waist-up dressing. Stay tuned!
For more work-from-home related stories, click here.