Annyeong! After two long years, travel to Korea finally begins again! Thanks to the Korea Tourism Organization (KTO), I recently spent five days in South Korea to discover hallyu and wellness destinations that are perfect to visit in summer. This includes both well-known and new attractions in Seoul, Incheon, North Jeolla, Chungcheong, and Gangwon.
Many of these are beyond the well-travelled paths of Seoul but accessible by KTX and car, which is great if you enjoy road trips. Alternatively, contact a tour agent to arrange a customised or packaged tour.
Below, you'll find new places to visit in South Korea—and the motivation to book a plane ticket asap—based on what we think you'll enjoy according to your interests. There's something for K-drama and BTS fans, those who enjoy visiting cafes and Instagrammable spots, nature lovers, as well as thrill seekers.
For K-drama fans
Jeonju Hanok Village, Jeonju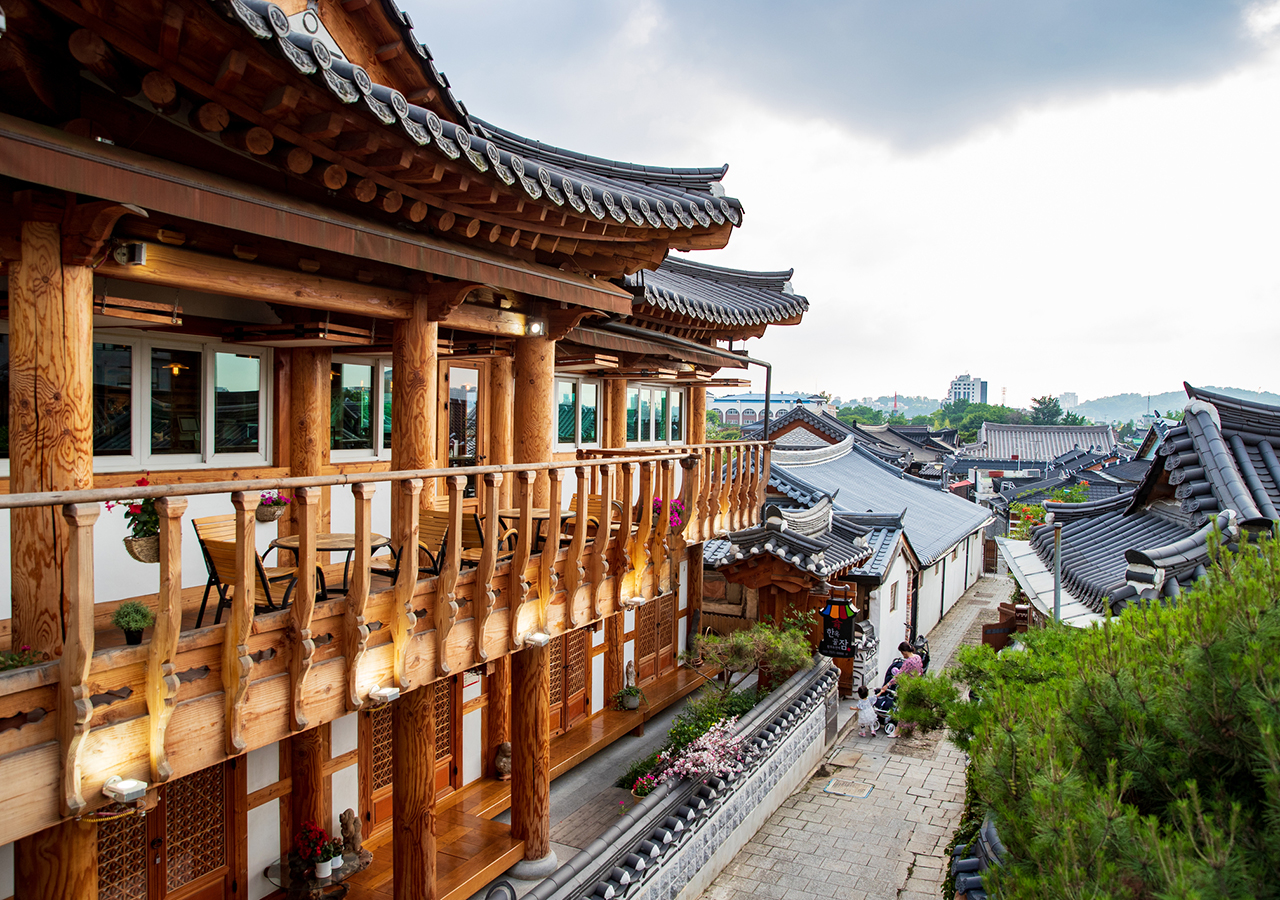 Live out your historical K-drama fantasies at the captivating Jeonju Hanok Village. Here, 735 traditional Korean houses (hanok) have been restored and preserved, with many turned into restaurants, cafes, and cultural centres that retain their traditional charm. The local speciality drink is moju, a low-alcohol beverage made by brewing ​​herbs and spices with makgeolli (rice wine). It's sweet and delicious, despite its medicinal ingredients—and surprisingly good for curing a hangover!
Another must-do in Jeonju is renting a hanbok (Korean traditional outfit) and taking pictures with the hanok. While you're all dressed up, head over to Gyeonggijeon Shrine, built in 1410 to place the portrait of Joseon's founder, King Taejo. It was used as a filming location for a famous show: Goong (aka Princess Hours).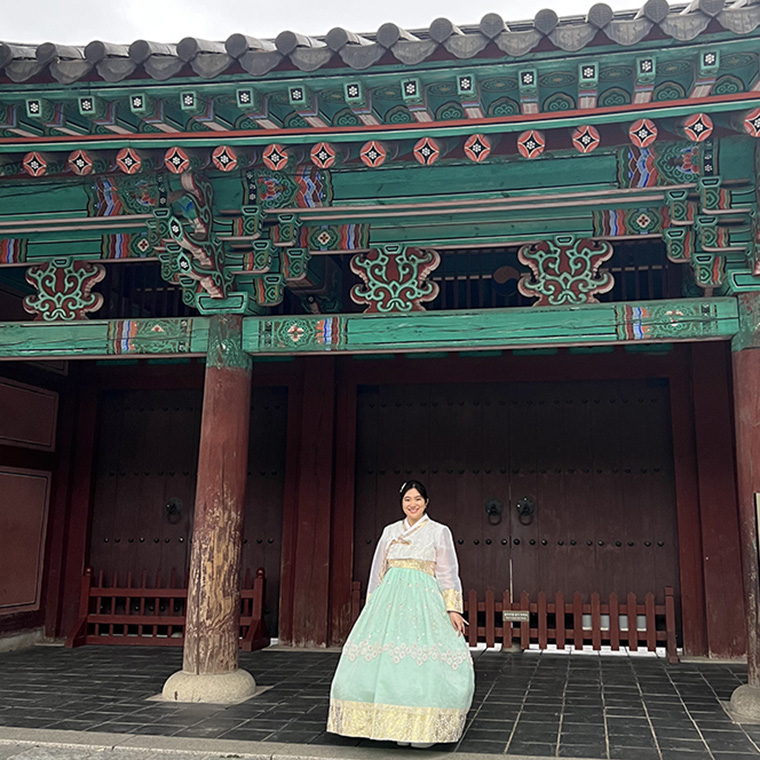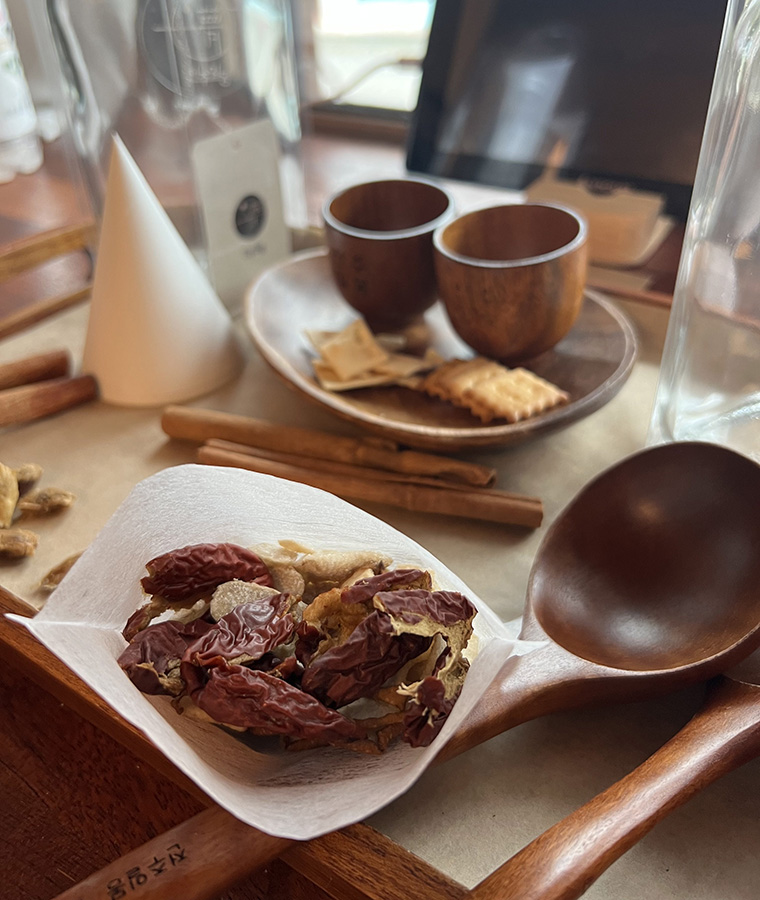 Travel tip: Have an idea of where you'll want to go in your hanbok before heading to the rental shop, as it'll help you with choosing the colours of your outfit and maximising the hours you've paid for. Do consider paying extra to get your hair done as well: it really does make a difference.
Gyeongwonjae Ambassador, Incheon
View this post on Instagram
This luxurious hanok hotel in Incheon is perfect for those who wish to escape the tourists hustle and bustle of Seoul's Bukchon Hanok Village, but don't want to venture too far off the beaten path. Gyeongwonjae Ambassador Incheon is located in the swanky Songdo district, where beautiful parks are flanked by futuristic skyscrapers.
You'll feel like royalty in the deluxe suite which comes with a modern double bed (for a good night's sleep) but a traditional seating area like the ones you've seen in palace dramas. It's also a popular filming location, appearing in numerous well-known shows including Goblin, Vincenzo, and Crash Landing on You.
Jumunjin Breakwater, Gangneung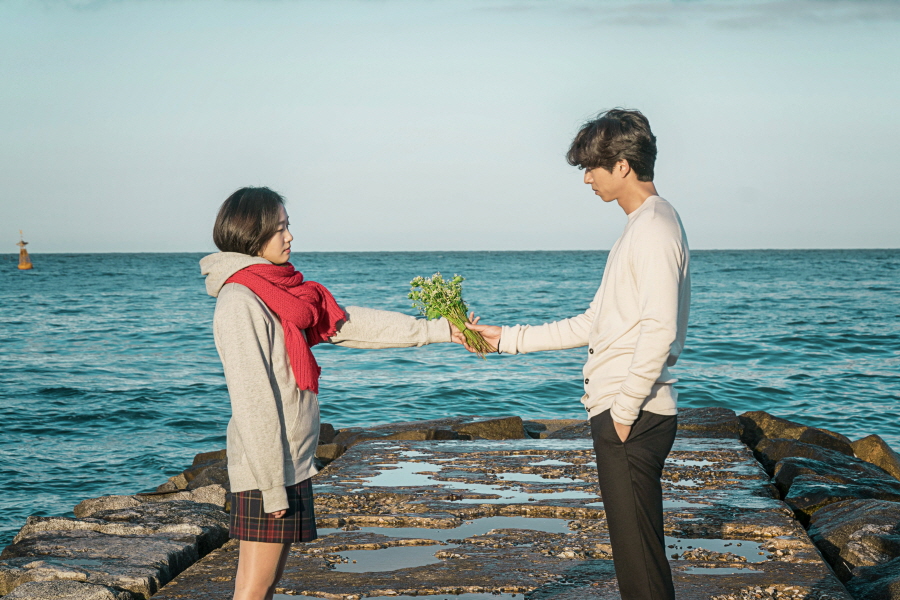 Recreate that iconic scene from Goblin right where it was filmed: the Jumunjin Breakwater, a strip of land extending out to the sea. It's a picturesque place where water, land and sky connect—making it a breathtaking backdrop for photos. It's now immortalised in pop-culture history as the place where Eun Tak accidentally summons and meets Gong Yoo Kim Shin for the first time.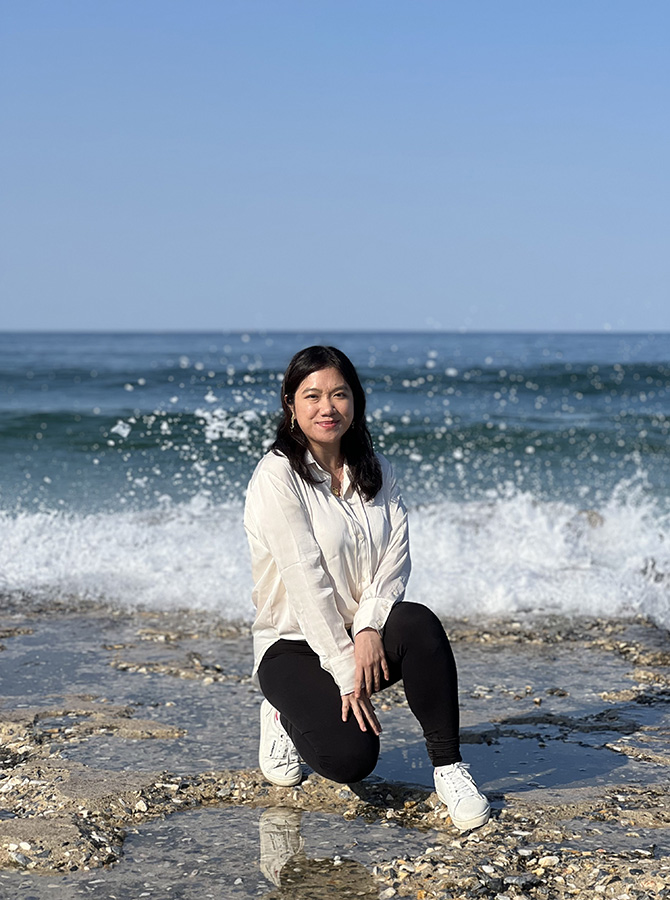 Travel tip: As its name states, waves break here (it's built to protect the coastline from erosion). Hence, there's a risk of getting splashed. Wear non-slip, waterproof shoes as the ground is perpetually wet.
For the BTS ARMY
Wibongsanseong and Oseongje, Wanju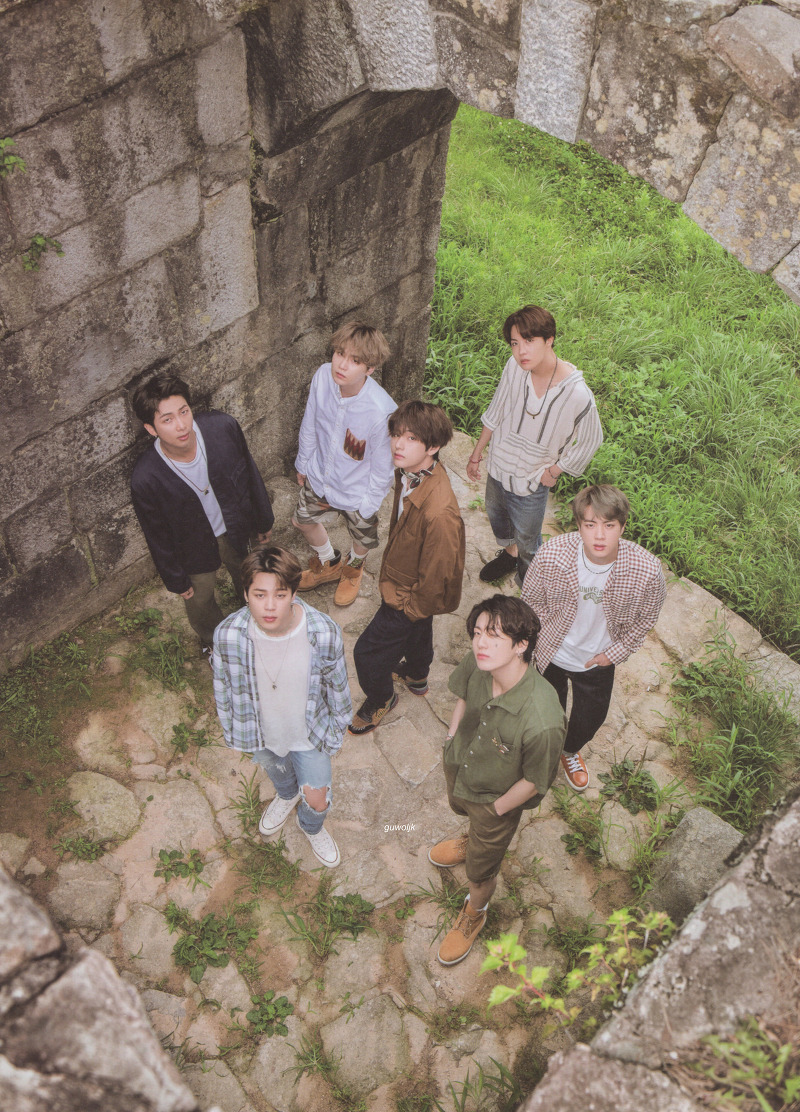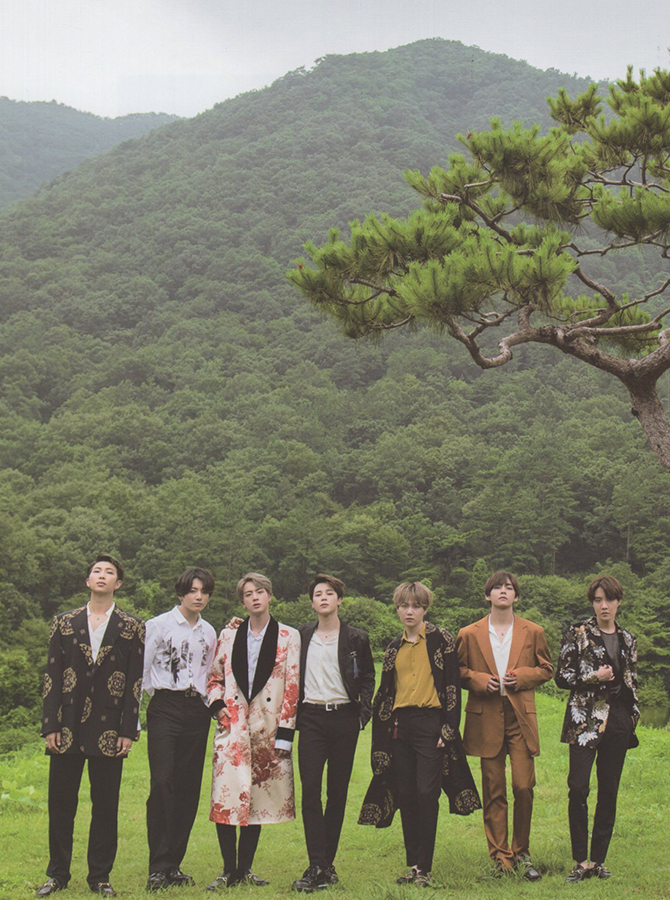 The names may not ring a bell, but ARMYs will quickly recognise Wibongsanseong and Oseongje from BTS' 2019 Summer Package photobook. Wibongsanseong is remains of a stone fortress, where you can also get a bird's eye view of Wanju's verdant valleys.
Nearby, the Oseongje reservoir offers scenic lake views surrounded by hills. It has a cafe where you can sip on iced Americano while listening to BTS songs on your headphones and enjoying the view.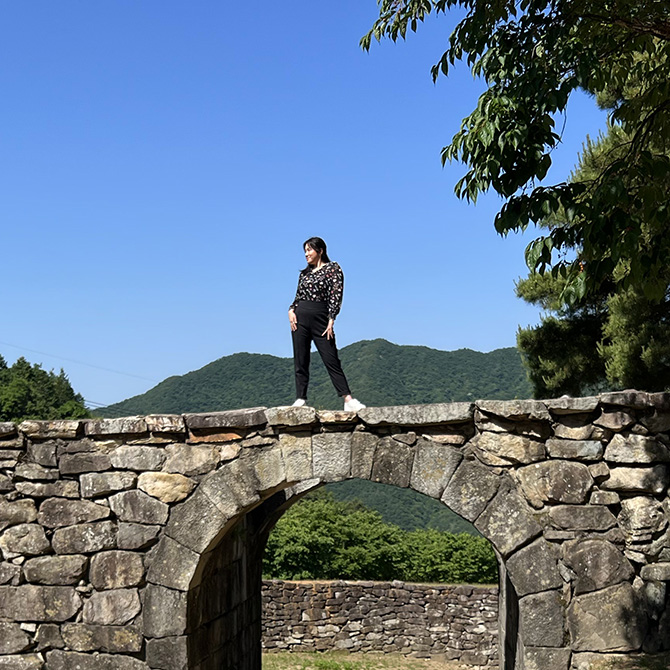 BTS Bus Stop, Gangneung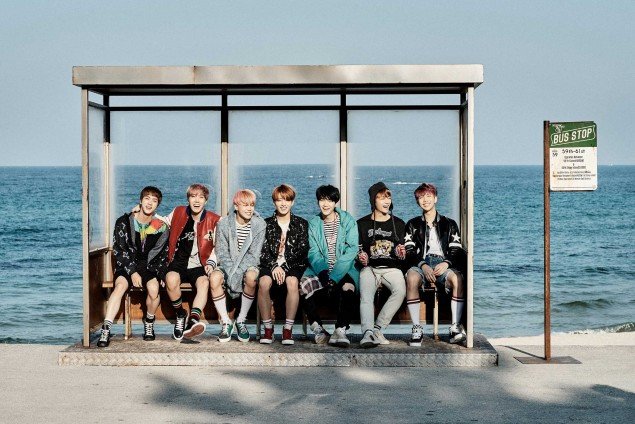 This idyllic bus stop set against a clear blue sky and sandy beach seems straight out of a postcard—or the album cover of BTS' Spring Day. Fans loved it so much, the BTS Bus Stop was rebuilt at its original filming location along Jumunjin Beach. You can't actually catch a bus here, but you can feel closer to BTS at this spot and be reminded that 'You never walk alone' as an ARMY.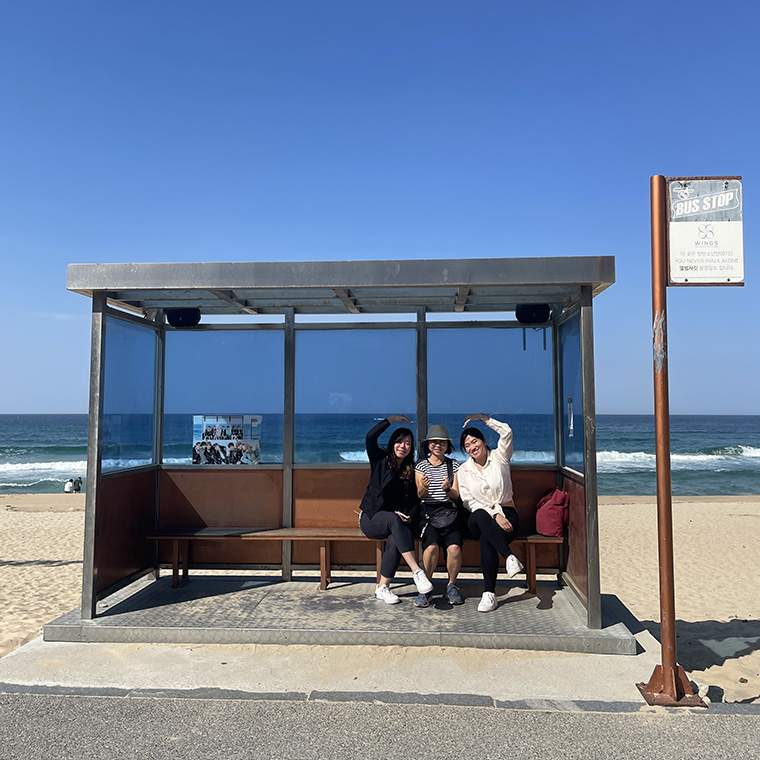 P/S: There are many Insta-worthy things to do in Gangneung. Scroll down to maximise the time you have in this gorgeous coastal city.
For cafes and the 'gram
Arte Museum, Gangneung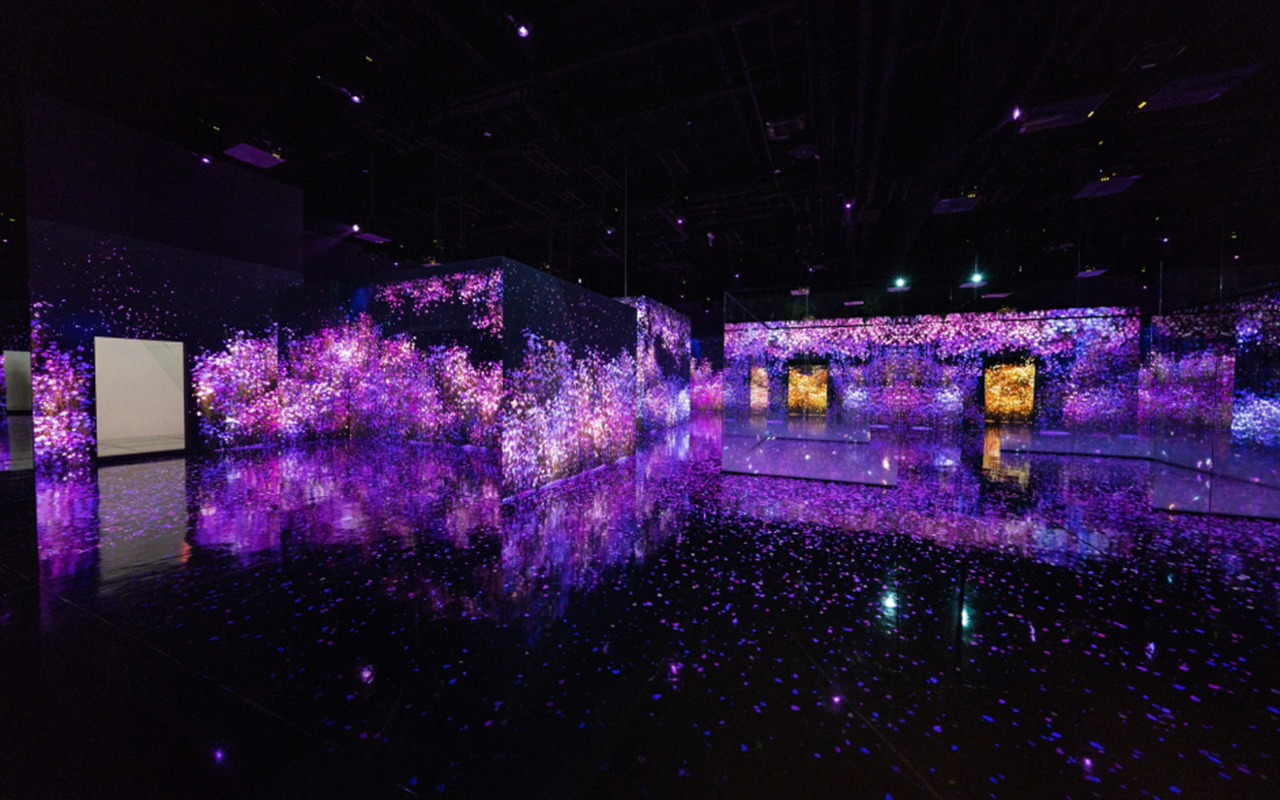 Escape the summer heat and step into fantastical, out-of-this-world settings at Gangneung's Arte Museum Valley. This media art exhibition combines stunning visual projections with lush sounds to create a completely immersive experience, highlighting nature's eternal beauty. While there are two other Arte Museums in Jeju and Yeosu, the one in Gangneung features a different set of art projections.
You can experience walking under a waterfall and standing in the path of super-large waves without getting drenched; journey through a rock cave to a forest cave and emerge in a surreal new world that transcends space; marvel at colourful cosmos flowers dancing with the wind; walk into the "sun"; delight at colourful falling "raindrops" and more.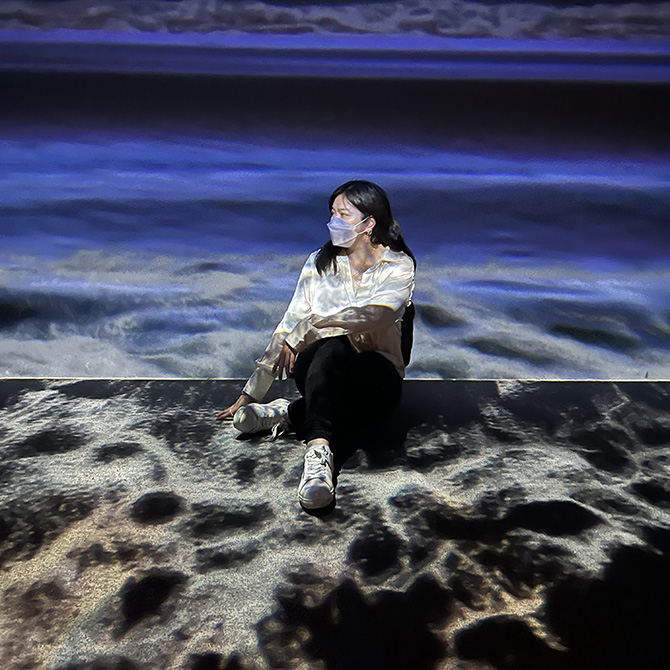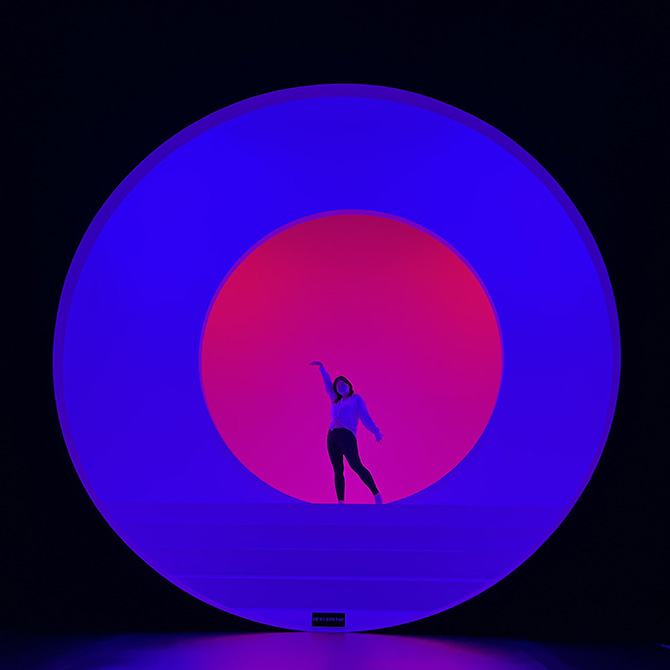 Travel tip: Wear plain, neutral clothing so you'll become a canvas for the projections—which results in very Insta-worthy pictures. There's also a Tea Bar that you can visit, where the table comes alive with digital projections, as well as a minimalist espresso bar.
Anmok Beach, Gangneung
View this post on Instagram
Spanning over 500 metres in length, the soft white sand and azure waters of Anmok Beach paint a charming picture. But that's not all there is to it. Along its main street are pretty cafes where the aroma of freshly brewed coffee mingles with the sea breeze. Gangneung is known as the birthplace of South Korea's artisanal coffee culture—and Anmok Beach's Coffee Street is where you'll find the best baristas and roasters.
Travel tip: All the cafes have outdoor decks or large windows facing the beach. Come in the evening to catch the sunset and stay till it's dark for a chance to see fireworks. With a port nearby, the street is also home to several seafood restaurants.
For a leisurely nature retreat
High1 Resort, Jeongseon
High1 Resort may be best known for its puffy snow, but its high altitude (1,345 meters) makes it a popular wellness retreat too. You'll have fresh air, lots of sunlight, cool breezes, lots of greenery, and wellness facilities to heal your tired body and mind. Enjoy the bliss of yoga, forest meditation, massages, sound baths, or go hiking. In summer, you'll also see fields of shasta daisies in bloom.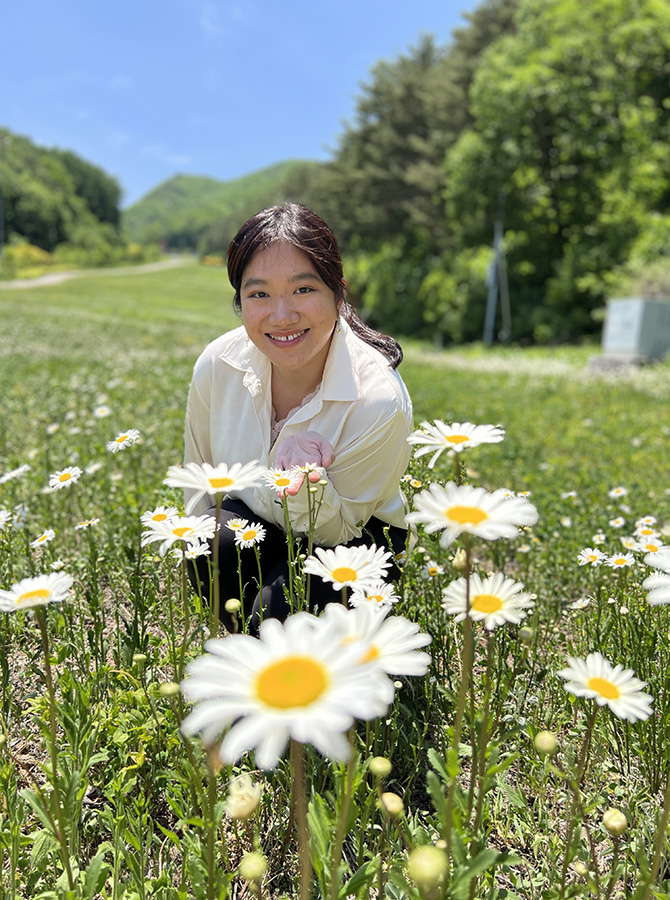 Travel tip: Have at least one meal at the opulent Grand Table, on the fourth floor of the High1 Grand Hotel Main Tower. It serves Korean, Japanese, Chinese and Western cuisine cooked up by chefs who are skilled in pairing fresh, local ingredients to bring out sensational flavours.
Cheongpung Cable Car, Jecheon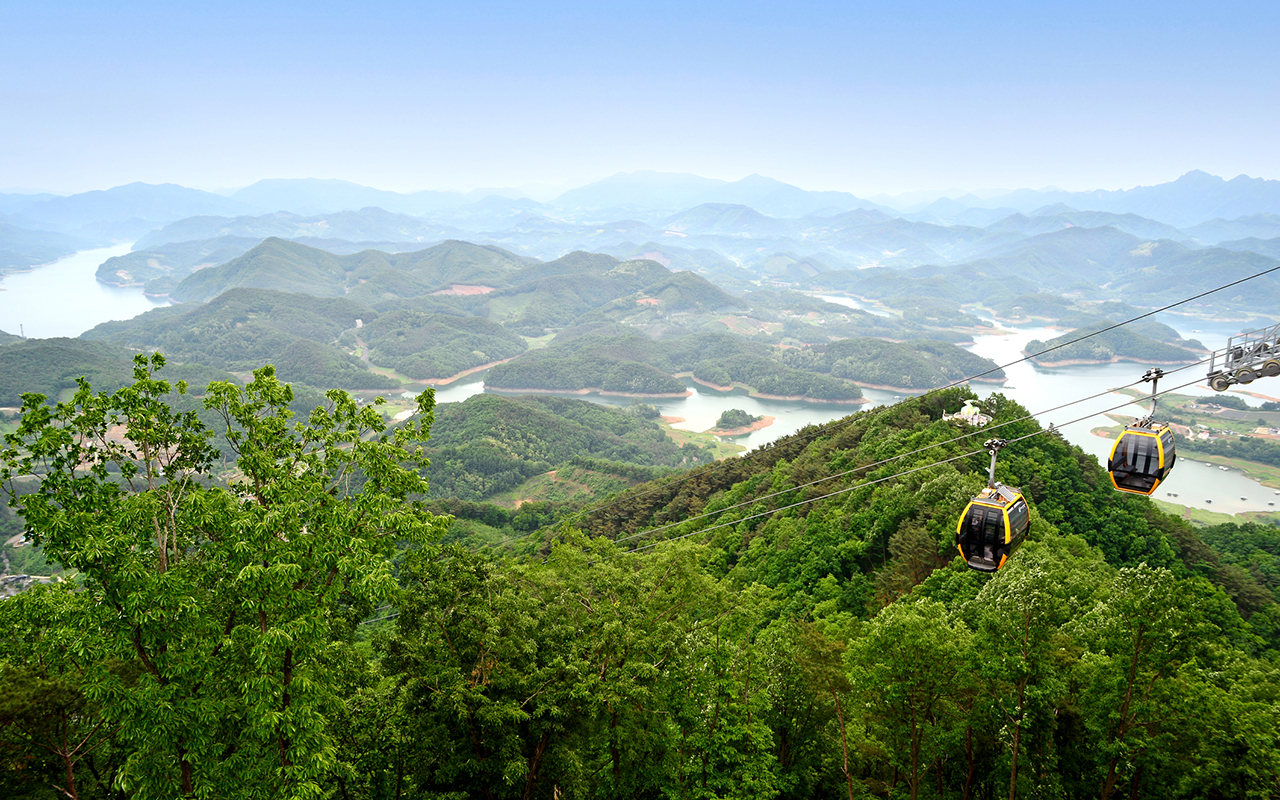 At the center of Cheongpungho Lake is Bibongsan Mountain, located about 531 meters above sea level. The mountain got its name because it's said to resemble a phoenix taking flight to find food after nesting. Now, you too can feel like you're flying above the vast lake and soaring to the top of the mountain with the Cheongpung Cable Car, which has glass-bottom gondolas. Spanning 2.3km in nine minutes, it's a relaxing ride with lots to see.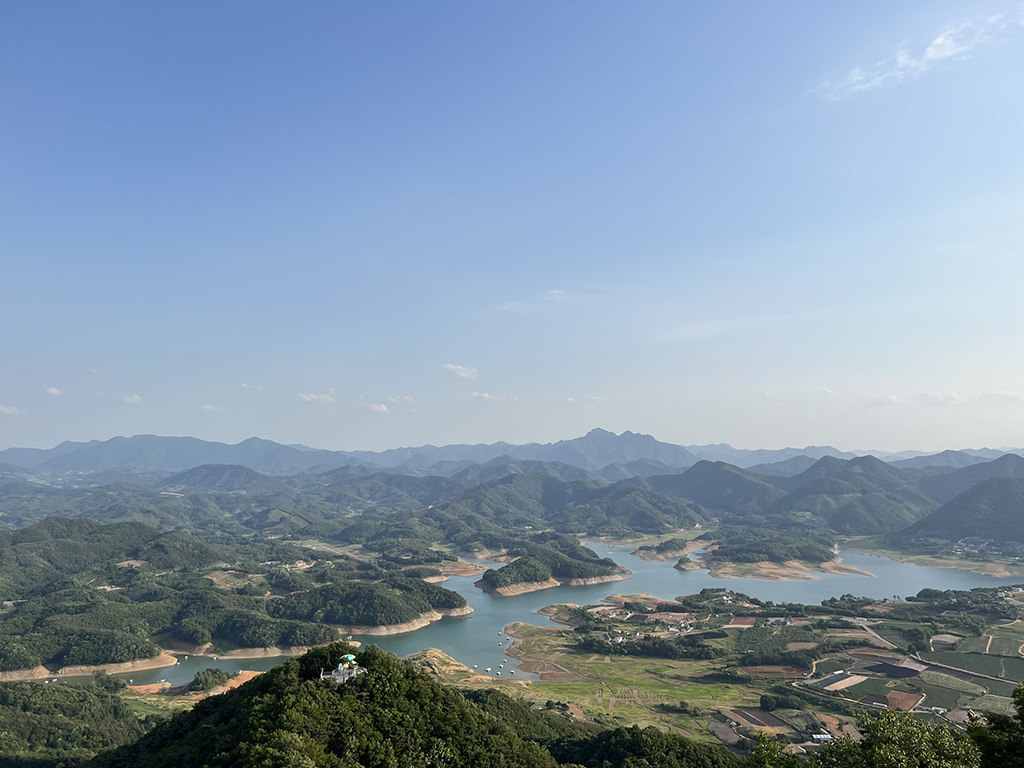 Travel tip: Take pictures with the whimsical props at Bibongsan's outdoor observatory and admire the breathtaking panoramic views.
Samaksan Mountain Lake Cable Car, Chuncheon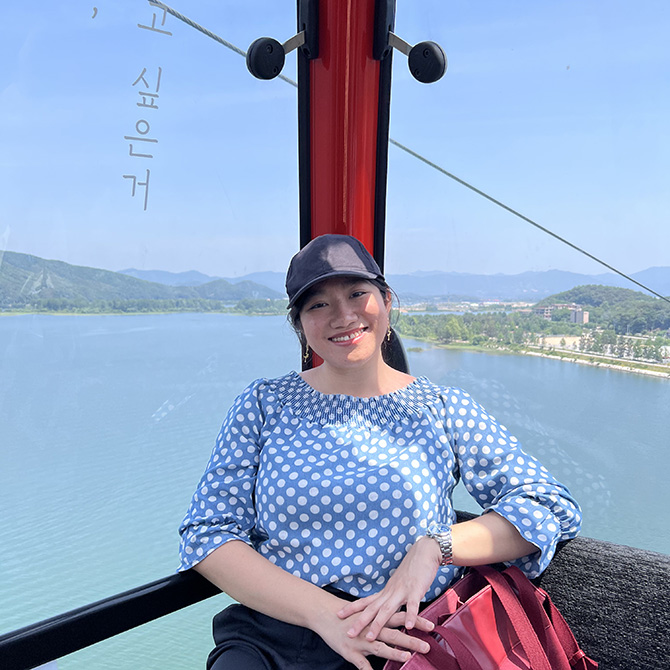 With Chuncheon being just two hours away from Seoul by train or bus, Samaksan is a popular nature retreat for those seeking green therapy. The most idyllic way of getting up and down the mountain is in a glass-bottom cable car, where you'll travel a distance of 3.6km over Euiam Lake. Up on the mountain, there's an observation deck and a leisurely boardwalk trail that takes you further up the mountain.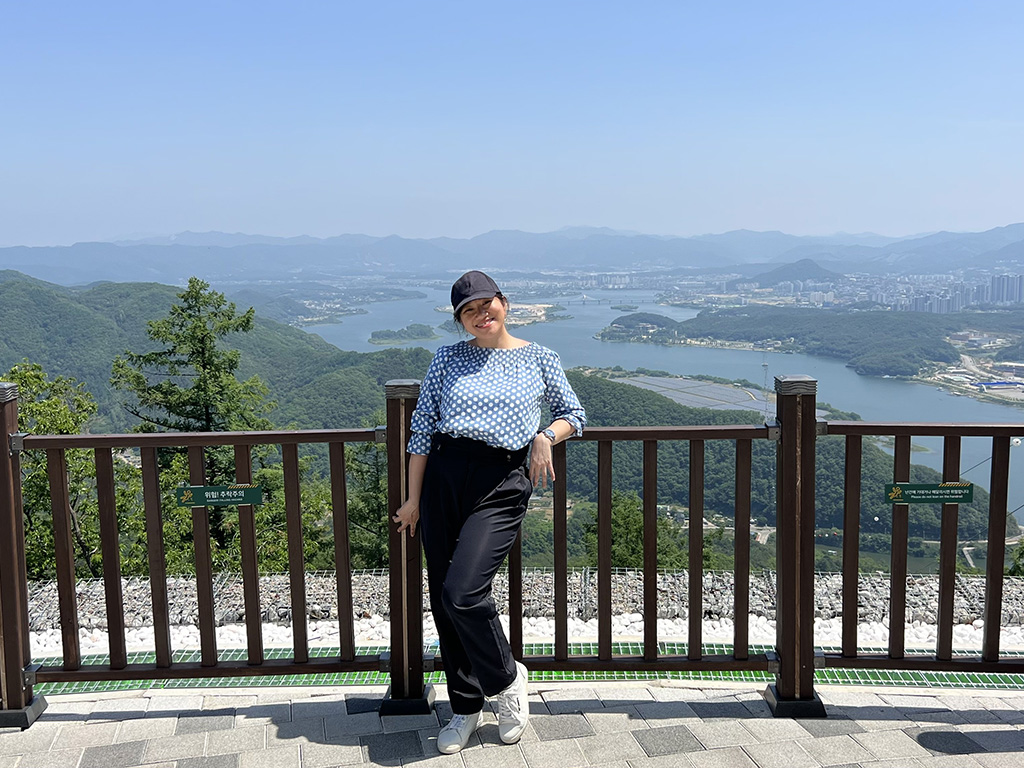 For thrill seekers
Mancheonha Skywalk, Danyang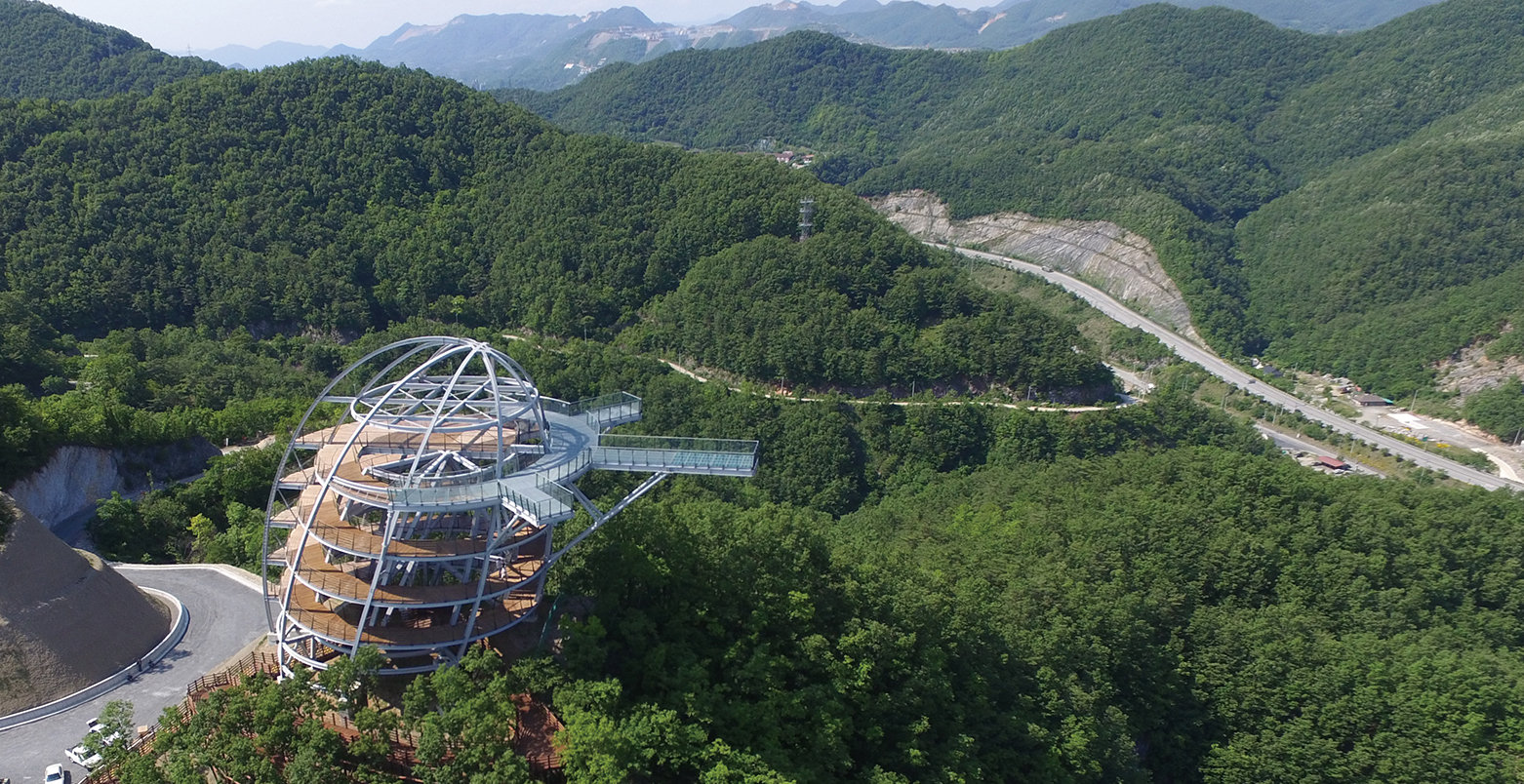 Chosen as one of the '100 Must-visit Tourist spots of Korea' in 2019, Mancheonha Skywalk is shaped like a tilted egg, perched on a cliff overlooking Nahangang River. Walk along the sloped spiral walkway to get to the top, where three glass walkways stretch out like wings. Gather your courage, place one foot after another on the tempered glass, and be rewarded with bragging rights stunning views of the river, Danyang city and Sobaeksan Mountain.
That's not all. At the base of Mancheonha Skywalk, the bold can choose to soar down two 980m ziplines at 120m above the river, at a speed of 50km/h. Those who seek more extreme thrills can hop on a speedy alpine coaster to get the adrenaline pumping.
Seoul Sky, Seoul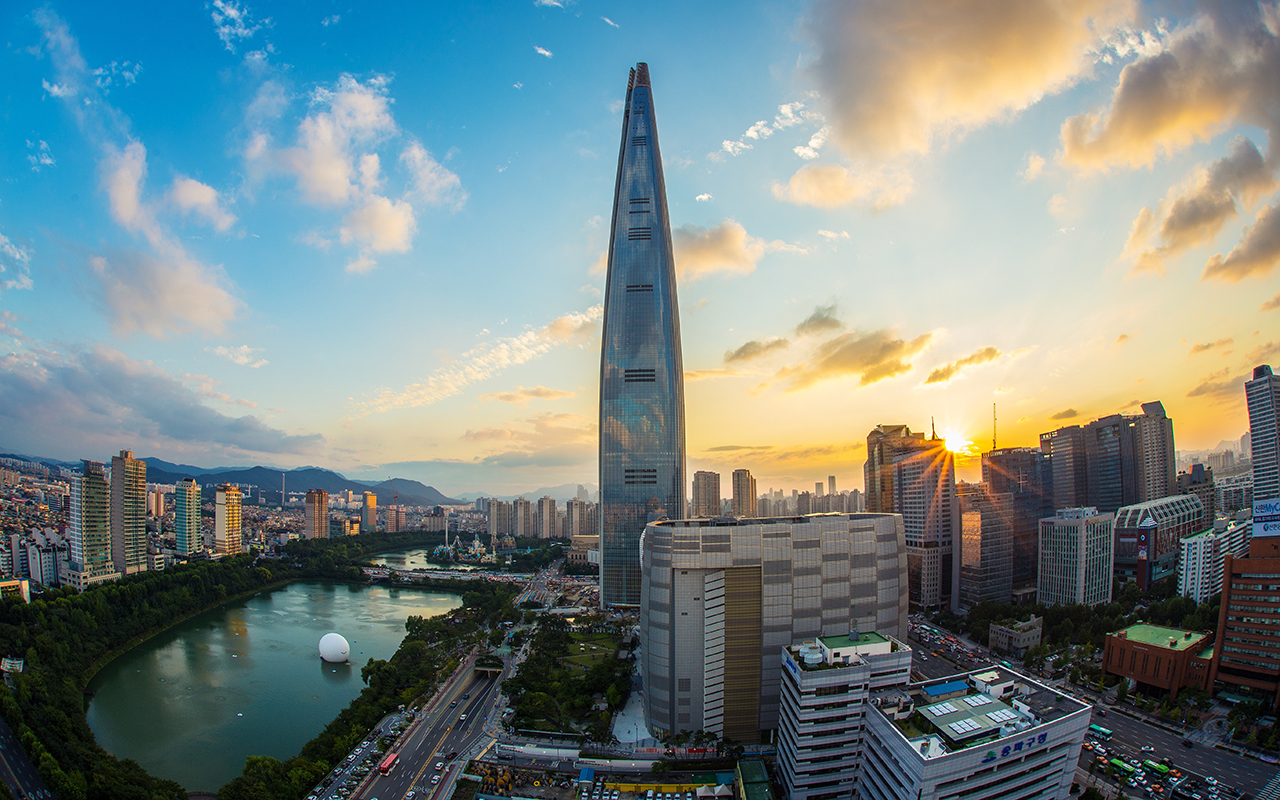 At the pinnacle of Lotte World Tower—the fifth tallest building in the world—is the Seoul Sky Observation Deck. The journey up begins in a Sky Shuttle, aka ​​the world's first double-deck elevator. Monitors on the ceiling and each of the three walls play immersive videos, so you'll hardly notice the ascent to 117th floor in just a minute.
A floor above is the Sky Deck, the highest indoor glass floor in South Korea at 478m above the ground. You'll have the feeling of 'walking on air' and having the world at your feet. For more excitement, sign up for the Skybridge Tour, where you'll walk across a metal bridge suspended 541m above the streets of Seoul.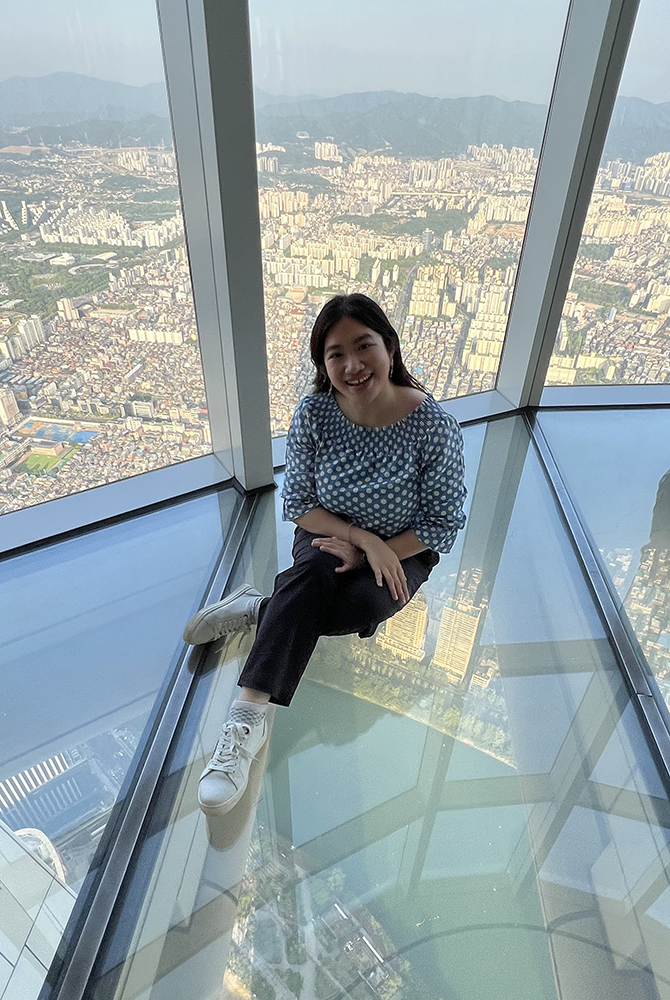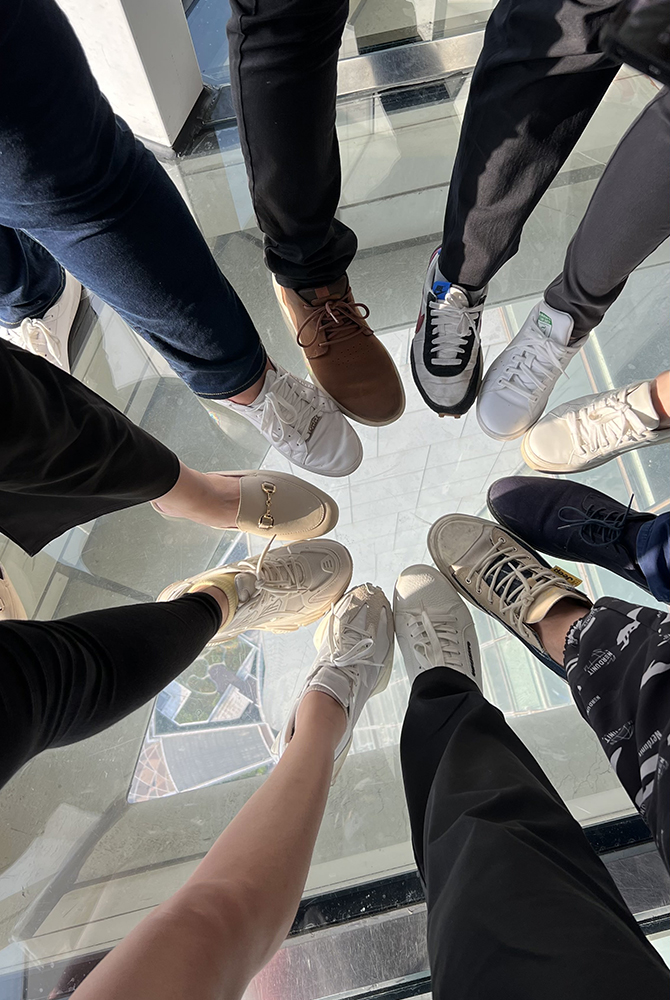 Travel tip: Lotte World, Lotte World Mall and Lotte Department Store are alll within walking distance. The neighbourhood also plays host to trendy coffee bars and cafes.
Flying with Korean Air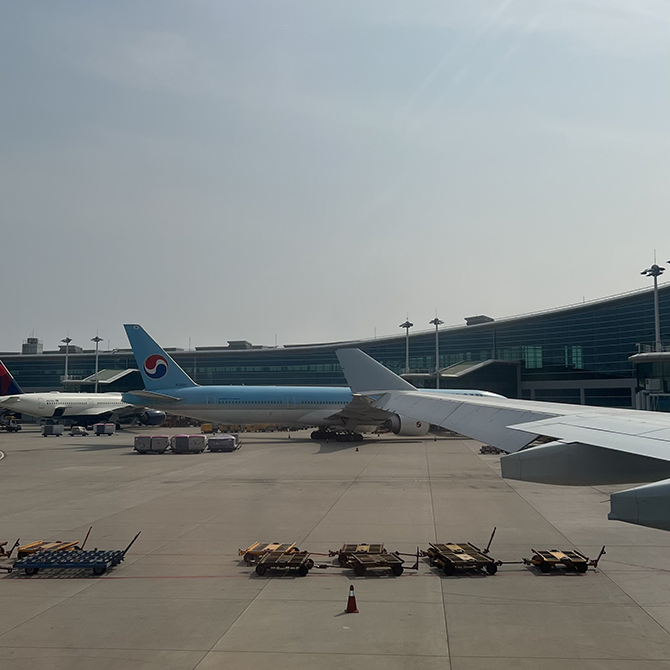 Having flown to Seoul with Korean Air in 2019 and again in 2022, I've noticed the onboard experience is consistently pleasant. The seats are sufficiently comfortable even in Economy, with adjustable headrests. Travellers on red-eye flights are given an amenities pouch containing indoor slippers and a dental kit. Meals are tasty too, especially if you enjoy Korean flavours. Most importantly, the flight attendants come across as caring and helpful, with a sharp eye for detail. Kudos as well to the pilot who got us safely to KLIA: it was one of the smoothest landings I've had!
Click here to find the lowest fares up to six months ahead.
Staying connected with a local SIM card
Being connected to the Internet is super important when you're travelling ,especially in a country where you don't speak or read the local language. I was provided a local SIM card by Trazy, with unlimited data, for the entire duration of this trip. Picking up the SIM card from Incheon was fuss-free, with English-speaking staff at the counter assisting me with the process and checking that the card worked on my phone. I didn't experience a loss of connectivity or slow data speeds, even in the countryside and up in the mountains.
Click here to choose and book a SIM card with Trazy.
KTO's Malaysia office, together with Korean Air and Trazy, is offering up to 10% off Korean Airline Tickets and 5% off Trazy Packages (10% off with purchase of Korean Air tickets) until 30 June 2022. Visit this site for more information.
---
Travel documents and tests required
All Malaysians, vaccinated or unvaccinated, can travel to South Korea without undergoing mandatory quarantine.
Before your flight, you'll need to:
Apply for a

 

K-ETA

 

(Korea Electronic Travel Authorization)

 

at least 3 days

 

before your trip: The application fee is 10,000 KRW per person (approximately RM35), and your approved K-ETA is valid for multiple trips over two years. You'll be asked to attach a clear, front-facing photo of you where your features are visible (no sunglasses, caps, etc).
Take a pre-departure Covid-19 test:

 

You'll need to provide proof of a negative Supervised ART test taken within 24 hours before departure or PCR Test taken within 48 hours before departure. Children aged five and below are not required to take a pre-departure test but must take one within 24 hours of arrival in South Korea.
Register your vaccination history in the

 

Q-Code System:

 

You'll have to do this even if you're unvaccinated as once you've completed the form, you'll be assigned a QR code. This will be checked at the airport when you arrive.

 

To be safe, print out your completed details too, in case your phone has no signal or battery.
Upon arriving in South Korea:
Take a PCR test within 3 days of arrival: The most convenient option is Incheon International Airport's COVID-19 Testing Centre (you must pre-book on the

 

safe2gopass.com

 

site), but you can also opt for a clinic of your choice. The test costs around RM450 to RM500. You will have to quarantine for seven days if you test positive.
Take a Rapid Antigen Test on the 6th or 7th day of your trip: You can opt for a

 

self-test kit

 

or choose to have the test taken at a clinic.
| | |
| --- | --- |
| SHARE THE STORY | |
| Explore More | |