Travel
The art of slow travel: What it is and the top destinations to explore
Take it easy
Featured image: Rodnae Productions / Pexels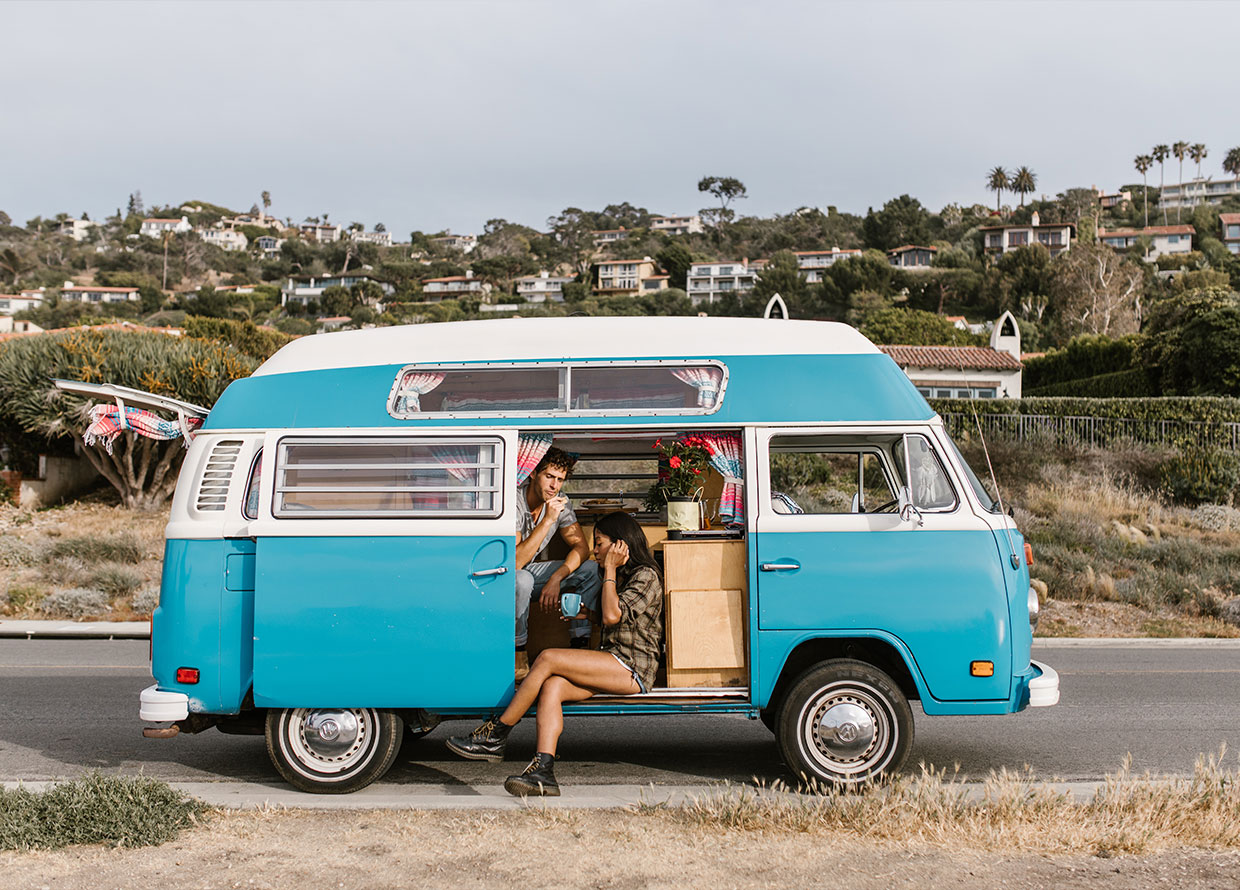 In this day and age, travel has become an integral part of the lives of many around the globe. The urge to travel is showing no signs of slowing down, and if anything, people are going at it even harder, particularly during this post-pandemic era. Yes, revenge travel is a real thing!
However, have you thought about why people travel? Some may want to learn a new language, escape the reality of their lives, and step out of their comfort zones. Others simply enjoy the thrill of exploring new places and immersing themselves in different cultures.
Let's not forget that the ubiquity of travel that has so heavily been fuelled by social media—so much so that it seems uncool not having done it—which could also be the very reason some choose to travel. Whatever their motivation may be, it shouldn't matter as long as it brings you joy.
Having said that, hospitality trends like slow travel have become increasingly prevalent in recent years. This then begs the question—what does this even mean?
What is slow travel?
View this post on Instagram
Slow travel is a travel approach that places focus on connection to locals, cultures, food, and music at any given destination. It hinges on the idea that travelling is more purposeful—that it is intended to educate and leave us with an emotional impact while continuing to be sustainable for the communities and the environment.
Beyond a travel approach, slow travel is a mindset that involves taking a step back from zipping from one tourist spot to another in a limited amount of time, and simply embracing what the destination is about and what it has to offer. More than anything, it's about making the quality of your experiences count.
This could very well mean observing the locals and how they live on a day to day, not having an itinerary planned and letting the wind decide the course of your day, learning an antiquated handicraft skill from an artisan, or simply giving yourself sufficient time to fully appreciate and ponder upon artworks, artefacts, and paintings in a museum or gallery.
No matter what it is, slow travelling ultimately means allowing a trip to leave a lasting imprint on your soul. It should be full of intent, meaningful, and experience-based, with conscious decisions made to help you feel good, relax, engage, and discover.
Now that we have broken down what slow travel actually is, here are eight global destinations you may want to add to your bucket list that are ideal for slow travel.
Sri Lanka
View this post on Instagram
A perfect combination of nature, beaches, history and culture, the little island nation of Sri Lanka is a South Asian destination that is full of surprises and adventures that await. A lot of its appeal lies within its friendly people, so you'll feel right at home regardless of the pace you choose to travel.
View this post on Instagram
Where to visit:
For slow travel, we suggest beginning your trip in the capital Colombo to relish in its Portuguese, Dutch, and British influences as well as museums and religious institutions. Then, head to Polonnaruwa and Sigiriya for the ancient palace ruins and rock fortress before visiting the rolling hills of Kandy, where you can find tea plantations, hiking trails, and take part in cooking classes. To round up your trip, relax on the beaches at the south coast, see the historic city of Galle, and then make your way back to Colombo to prepare for your departure.
Costa Rica
View this post on Instagram
It's not surprising why Costa Rica is the most visited destination in Central America. Whether you are looking to let loose or cultivate your adventurous spirit, this rugged nation has outstanding diversity, rainforests, wildlife, beaches, fantastic culture, and so much more. There's literally something for everyone!
View this post on Instagram
Where to visit:
The capital of San José is a hotspot for cultural museums and hip restaurants and cafes, which is a great starting point to get a pulse of the country. Besides that, Tortuguero is a little paradise on earth for its famous turtle population and extensive freshwater canals, rivers, and lagoons. Amongst the other destinations worth visiting are Arenal for its wondrous volcano, rainforests and lakes, Monteverde for birdwatching in its cloud forest and night hikes, and Manuel Antonio, a reserve known for its spectacular wildlife and powdery sand beaches.
New Zealand
View this post on Instagram
New Zealand seems to be a top destination for loads of travelers, and no, it's not just because of Lord of The Rings. From the breathtaking national parks and insane volcanoes to its snow-capped mountains and charming little villages and towns, this island nation that is made up of two parts offers something new every day.
View this post on Instagram
Where to visit:
There are so many amazing attractions and cool experiences to check out in vibrant cities like Auckland and Christchurch. Besides that, the magnificent Lake Tekapo is not to be missed for both day and night activities like water sports, hiking, and fishing. Aside from the remarkable Bay of Islands enclave comprising over 140 subtropical islands, the adventure capital of Queenstown is a must-visit for adrenaline junkies. Some other highlights include the Waitomo Caves, Te Whakarewarewa Geothermal Valley, Marlborough, and not forgetting, the 13 national parks dotted across the country.
Tanzania
View this post on Instagram
As the 13th largest country in the African continent, Tanzania is celebrated for its vast wilderness, glorious beaches, and amazing history, culture and food, and is a prime example of what sustainable tourism should actually be like. It's literally a traveller's dream come true.
View this post on Instagram
Where to visit:
Should you enjoy hiking and climbing, Mount Kilimanjaro is Africa's highest peak and one of the most iconic elevations in the world. To have a taste of Tanzania's phenomenal wildlife, look no further than Serengeti National Park, the Ngorongoro Conservation Area, Tarangire National Park, and Lake Manyara National Park. For some relaxation and rejuvenation as well as ancient exploration, Zanzibar is the place to be. If you're seeking an authentic cultural exchange, the Maasai people of north Tanzania also welcome visitors to their community.
Croatia
View this post on Instagram
Situated between central and eastern Europe, Croatia is a stunning nation with a wealth of natural beauty and rich cultural heritage. Over the years, Croatia has become increasingly desired as a travel destination, in part due to the hit TV series Game of Thrones, which was filmed across many locations in the country.
View this post on Instagram
Where to visit:
The historic city of Dubrovnik is a great place to begin your Croatian adventure, known for its preserved medieval architecture and rugged coastlines. Then, move on to the town of Rovinj for its vibrant colours, narrow streets, and gorgeous beaches. No matter the time of year, Plitvice Lakes National Park's lofty waterfalls, crystal-clear lakes, and diverse wildlife will never fail to impress. While its capital Zagreb is worth a visit too, other towns like Split extend a unique fusion of Roman ruins and modern amenities. On the other hand, the island of Hvar is famous for its nightlife and luxurious accommodation, making it ideal for moneyed revellers.
Canada
View this post on Instagram
We get how vast this North American country is, but that's exactly one of its appeals as a slow travel destination. With so much to do and see from coast to coast, expect to find beautiful sceneries and landscapes, diverse adventures, and hidden gems exclusive to Canada alone.
View this post on Instagram
Where to visit:
Located at the heart of the Canadian Rockies, the Banff National Park is famous for its postcard-worthy mountain vistas and lakes as well as endless outdoor activities. Needless to say, the emblematic Niagara Falls is another destination worth seeing. Several other must-sees in Canada include Toronto for its arts, culture and entertainment, the cosmopolitan city of Vancouver that is bordered by the both Pacific Ocean and Coastal Mountains on either ends, and Montreal, a cultural hub for historic landmarks, top-of-the-line restaurants, and festivals.
Mongolia
View this post on Instagram
While underrated as a travel destination, Mongolia offers a one-of-a-kind adventure that is chock-full of unique natural wonders and distinctive nomadic culture and hospitality. As the world's least densely populated country, Mongolia will leave you in awe as you attempt to comprehend its extremes.
View this post on Instagram
Where to visit:
To begin, try the capital city of Ulaanbaatar where you'll find a fascinating amalgamation of ancient traditions and modern infrastructure. The Gobi Desert, on the other hand, is one of the world's most remote and surreal landscapes, and is home to ancient rock formations. Regarded as the 'Blue Pearl of Mongolia', the Khovsgol Lake holds pristine beauty and is estimated to be between 2 to 5 million years old. The Orkhon Valley is another popular location, visited for its glorious pastureland and various archaeological remains. Finally, to learn more about Mongolia's traditional nomadic lifestyle, hop on a tour that takes you through several key areas whereby the country's nomadic communities live.
Italy
View this post on Instagram
Italy isn't the first place that would come to mind when it comes to slow travel, but its vibrant culture, magnificent history, extraordinary landscapes, and divine food helps to make it a journey of a lifetime. Italy's the place to be to travel slowly and romanticise your life at the same time.
View this post on Instagram
Where to visit:
After basking in the picturesque views, watching the locals do their thing, and Mediterranean beaches at Cinque Terre, head to the Amalfi Coast for its rich historical legacy and scenic seaside towns surrounded by cliffs and beaches. Known for its alluring beaches, turquoise sea and mind-boggling rock formations, Sardinia is a sophisticated Italian island that is lesser known. If wineries and vineyards are your thing, you will never go wrong with Sicily and Tuscany. Last but not least, the heart of all Italian cuisine is in Naples, and there is no better way to enjoy life than with a slice of authentic Italian pizza in hand.
Find more travel stories here. 
| | |
| --- | --- |
| SHARE THE STORY | |
| Explore More | |