Fun (but not a widely-admitted) fact: foundation doesn't exactly rank high on my list of makeup-I-can't-live-without.
Ironic because my role necessitates reviews of many foundations (and I've tried a wide range of 'em), yet it isn't my must-have for a couple of reasons. One being the uncomfortable feeling of cloaking my skin with a layer of makeup (foundations that actually let your skin breathe is practically an anomaly), and secondly—I've grown accustomed to relying on a nifty concealer to cover up most of my flaws.
That said, I never pass up on an opportunity to try new formulations, lest there be one that can possibly change my mind about foundations. And I have to admit that Kanebo's new The Cream Foundation is a pretty strong contender in that aspect.
If you didn't know already, Kanebo launched The Exceptional skincare range last November, a trio of products that claim to deliver nine complete solutions, whether improved skin clarity and texture or anti-wrinkle and anti-sagging.
This year, the Japanese beauty brand expanded The Exceptional range with an official launch event in Bangkok, and I had a first look at the new makeup line featuring two base makeup products that celebrate the "Perfection of Imperfection".
If your first thought is (like mine): "Could the tagline be any more obscure?" Here's the gist: Kanebo is offering a new perspective on how you should use complexion products in your routine. As opposed to a full-face application to hide every scar, blemish, enlarged pore and the like, the new base makeup range is all about giving you very precise coverage to enhance your features.
The first product, Kanebo The Cream Foundation, is uniquely formulated to blend onto the skin in two phases, allowing you to precisely apply it on targeted areas. It is buildable, melts very quickly into the skin, and leaves a subtle glow (if you can't resist a dewy finish, this will be your new favourite).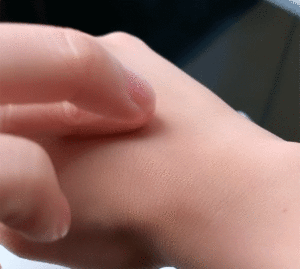 Swatching Kanebo The Cream Foundation
The formula has a blend of botanical complex that's also found in The Exceptional skincare range to enhance skin clarity, such as Pear Juice Ferment Concentrate and Watercress Extract. But here's a helpful trick that I gleaned from the makeup artist at the event: you can massage The Cream Foundation into your skin with your fingertips in gentle motions. Yep, no need for brushes or sponges with this skincare-foundation hybrid, although you'd need to quickly massage it onto targeted areas as the cream formula absorbs rapidly.
The product adhered pretty well to my skin after a whole day out (read: 12pm to 10pm). No streaks or creases in sight—thanks to Kanebo The Primer—and it didn't feel overly greasy despite walking out and about in Bangkok's humid weather. Extra points go to how natural it made my skin look—less airbrushed, more my-skin-but-better.
The subtle white floral scent was welcoming and not overwhelming, so if you don't mind fragrance in your foundation, this wouldn't pose a problem.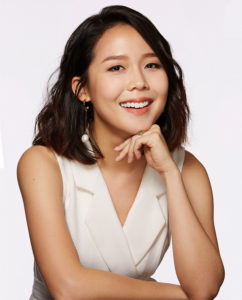 Kanebo Exceptional The Cream Foundation review
The second product in the lineup, Kanebo The Primer, isn't exactly the most traditional primer out there. The "essence makeup primer" has a gel formula that blends equally as fast as the foundation, and I could actually see how quick it sank into my pores and evened out my skin tone with a smooth satin finish. The apricot tone of the formula harmonises well with my complexion too.
Longevity wise, it kept my foundation on for a good few hours. My T-zone succumbed towards the end of the evening, but it's nothing that a blotting sheet can't save. The Primer makes for a good base on days when my skin needs a break from foundation. Also, I liked that both products were relatively easy to remove—double cleansing does the trick without leaving any traces.
The real question now: has Kanebo's The Cream Foundation made it to my arsenal of makeup essentials? While it's not going to replace concealer in my everyday routine, it's my new go-to if and when I do need extra coverage with the most natural, ultra-glowy finish.
Kanebo The Cream Foundation (RM768) and The Primer (RM468) are now available at all Kanebo counters
| | |
| --- | --- |
| SHARE THE STORY | |
| Explore More | |