Skincare
Shiseido's new Future Solution LX serum has a legendary herb that's known for its miraculous properties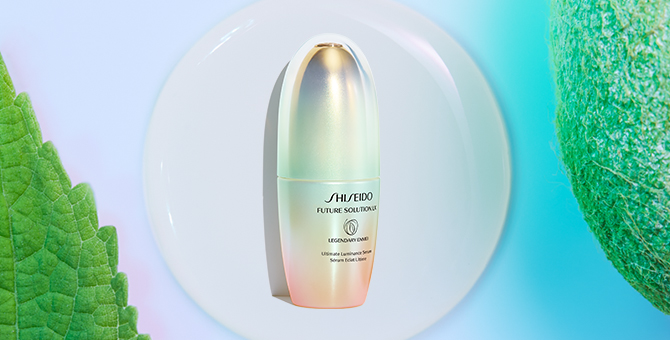 Shiseido debuts its most luxurious skincare to date and we're already bowled over by a couple of things. For one, if the Japanese brand's skincare repertoire is anything to go by, let's just say that its serums are a must-have in our beauty arsenal.
The new addition to the Future Solution LX range is the Legendary Enmei Ultimate Luminance Serum. The lengthy name alludes to its efficacy—infused with two of Japan's most revered botanicals, the multitasking serum works its wonders in various ways, from improving brightness to delaying signs of ageing.
Here's why it isn't your typical anti-ageing serum:
#1 – The Future Solution LX formula truly packs a punch:
Fact: The extraordinary Enmei herb was discovered at the foot of the sacred Mount Koya in Osaka, and is renowned for its skin renewal properties. Buddhist monks once used Enmei to heal sick travellers, and Shiseido's new serum only incorporates Enmei that are hand-picked on a tensha nichi day—also known as the one of the most auspicious days on the Japanese calendar (we all could you a dose or two of good vibes in our skincare).
But that's not all…
Another ingredient that boasts a rare factor is the Green Treasured Silk—spun by Japanese oak moths (their silk pods produce one millionth of all the silk found in the world). These silk pods are prized for its ultra-soft, weightless fiber that's incredibly elastic and strong.
#2 – A little goes a long way:
All you need is two drops of the Ultimate Luminance Serum for the formula to work its magic on your skin. If your skin type is oily/combo and you usually forfeit serums in the morning (no thanks to our humid weather), fret not. The serum's gel-like texture absorbs quickly and is lightweight for both day and night—a winner in our books.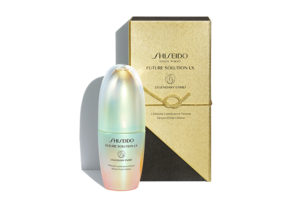 #3 – The technology works skin deep:
When we say skin deep, we literally mean it—the Legendary Enmei Complex uses gene technology to improve the skin's biological defense system. Both the above-mentioned actives (coupled with other ingredients such as mangosteen extract) help promote the renewal of the skin surface and fight free radicals, thus improving skin health.
Results? Luminous skin that's super soft along with a more refined skin texture. (It doesn't get any better than this.)
#4 – The Ultimate Luminance Serum is all about a sensorial experience:
The formula isn't the only thing that's worth lauding over. The serum has notes of Japanese rose, plum blossom, cherry blossom and a rose and jasmine accord with a dash of lotus—making for a serious mood-lifter for your AM/PM beauty ritual.
Bonus:
Everything about the Ultimate Luminance Serum is layered with meaning—from the ingredients to the packaging. The box design is inspired by origata, a traditional gift-wrapping ritual in Japan that denotes heartfelt gratitude.
The traditional paper cord (mizuhiki) that's wrapped around the box references the simple act of tying a knot—symbolic of bringing good En (connections we share with people, things and nature that enrich our lives) to the recipient.
Priced at RM1,870; available at Shiseido counters nationwide
| | |
| --- | --- |
| SHARE THE STORY | |
| Explore More | |