Beauty
The most exciting beauty trends we'll be seeing this 2021: Skinimalism, scalp care, semi-permanent makeup and more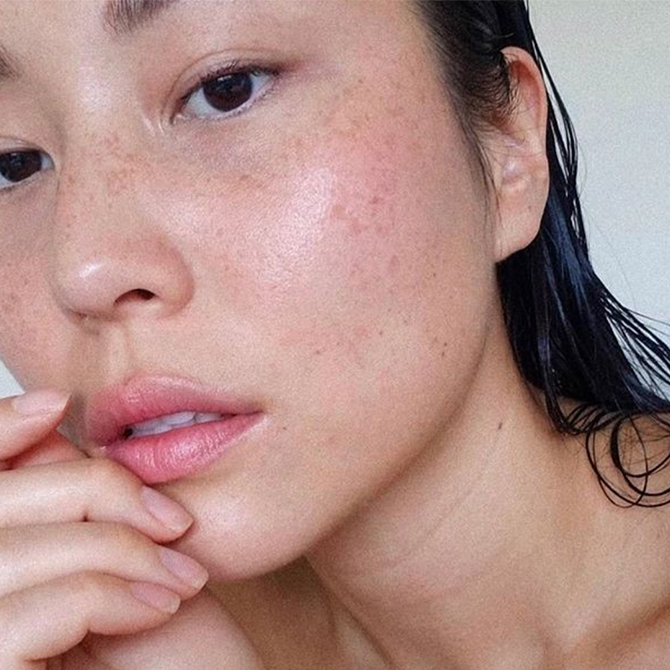 2020 was a definitive year when it came to beauty, with corona being the deciding—and only—factor for most of our beauty habits and stay-home routines. Naturally, the art of self-care spiked in popularity as many turned to creative ways to indulging themselves (and staying sane) indoors; while full face makeup took a backseat to make way for tricks to combat maskne.
Never has there been a time that the practice of breathing was taken so seriously—according to Google Trends, meditation was one of the most popular search terms worldwide. Staying in also had its fair share of fun (subjective) experiences i.e. quarantine haircuts made the best headlines in 2020, with "how to cut your hair" searched at an all-time high, and perhaps the most polarising throwback hairdo, mullets, getting searched the same amount as buzz cuts.
As many of us enter 2021 with bated breaths in view of the vaccines (hopefully) making its way to our shores by next month, beauty trends that may prevail and make it big this year comprise a fascinating medley of skin-focused initiatives and do-it-yourself endeavours.
Skin is in
When was it never, anyway? If 2020 was the year of DIY beauty, let 2021 be the year of slow beauty. The 'skinimalism' trend has burgeoned in the midst of COVID-19—Pinterest reported its steady rise mid-last year as many eschewed thick, foundation-laden skin for minimal to zero makeup, glow-getting skincare essentials and savvy ways to let the skin shine (read: dewy, not sebum-induced) over video calls.
Let's face it: We're not exactly in the doldrums over the declining popularity of makeup—do we really need matte foundation and liquid lipsticks when most of it will be hidden by a face mask? Natural skin texture is reigning, and will continue to do so in 2021, and we're liking the results. Got acne? NBD, let your skin do its thing instead of caking it with concealer and foundation. A new set of freckles scattered across your nose bridge? Flaunt it, but don't forget to layer on your SPF.
READ: The dos and don'ts of layering skincare
Age-defying remedies
On that note, expect a slew of skincare launches that are could very well be advanced fountains of youth. Up-and-coming ingredients that brands are casting the spotlight on boast multifunctional benefits that are potent for your skin—and for some, more sustainable for the planet. A few that we've already spotted late last year include retinol alternative bakuchiol, phytoestrogens (a go-to for those with naturally low levels of estrogen), copper peptides (proven to be effective in wound healing), glycyrrhiza glabra root extract (that's liquorice root for you) and more.
The underlying theme is prevention is better than cure, and with health being of utmost priority now more than ever, achieving optimum skin health goes beyond multi-masking and catching enough beauty zzzs. As far as wellness trends go, that topic of conversation is well worth a deep dive for another day. But if we're skimming the surface (pun unintended) of skin health, the skin's microbiome is worth zeroing in.
Keep the good bacteria coming
Prebiotic and probiotic-based skincare have secured a major chunk of the skin health pie in 2020, it isn't slowing down on that front. Fermented actives have made an appearance in the ingredient list of Jennifer Lopez's all-new beauty brand, Drunk Elephant's latest fermented sake facial mist, Fresh's three-in-one no-rinse cleanser and treatment, and Melvita's Intensive Contouring Serum (packed with raspberry postbiotics and microbiotic argan oil).
A healthy skin microbiome also equates to happy skin—something we could all use in this maskne-ridden, stress-inducing times. But what could you possibly do to help your skin condition if it could really use a facial, and the worrying spike in COVID-19 cases in the community isn't allowing your go-to facialist to stay open?
Stay home, stay safe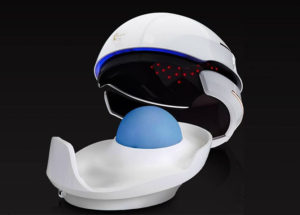 Start investing in home-based beauty tools, of course. At-home beauty devices have mushroomed in the scene this past year, seeing a demand akin to UV protectors during the summer months. Accessibility is key here; you can now indulge in a complete LED facial while lazing on your couch, tone your facial contours on the daily (full review here), and even try out hair loss and scalp care treatments with the help of of fancy devices.
As much as we crave the human touch (who else misses pampering body massages and spa retreats?), our beauty needs can truly be met from the comfort of our homes. Along that note, DIY beauty has flourished tremendously as we all have attempted to be masters of grooming our own hair, nails, brows and the like. The result? We're all far more educated and well-informed than we were a few years ago.
Scalp care is the new skincare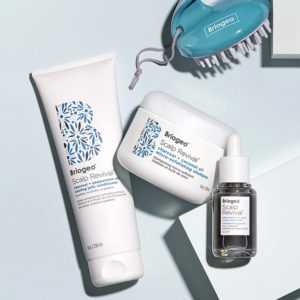 Speaking of scalp care, that may very well go hand-in-hand with self-care and skincare. Your hair is more than just your ends, and brands are hopping on that bandwagon with a plethora of products that could take care of your combination hair (yes, it's a thing i.e. oily scalp and dry ends). From exfoliating shampoos and serums to toners and treatments, your scalp health is as secured as your skin health.
Eye spy…
On the makeup front, our peepers will naturally be the pièce de résistance of all our looks. Eye makeup could easily replace foundations and lipsticks in our makeup kits as consumers find a myriad of ways to dress their eyes up to let it stand out while wearing face masks. We hope coloured mascara continues its run and humidity-proof eyeliners to come in more than a handful of boring shades. Lash serums have also been a favoured go-to now that many people are taking a hiatus from lash extensions and lifts.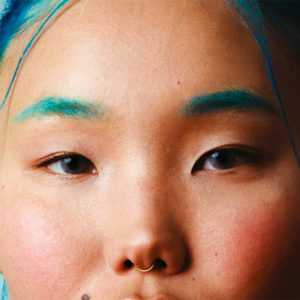 Fun fact: Pinterest Trends reported that 'defiant brows' are the hottest brow trend since pencil-thin ones back in the noughties, and we aren't surprised. What better way to accompany your smouldering eyes than with a set of bangin' brows? Popular looks include ombré powder brows, goth brows and even bleached brows.
On the flipside of minimal to zero makeup lies permanent makeup—brow embroidery (from microfilling to 'ombre misting'), lip blush, and semi-permanent eyeliner are a few that have caught on gradually. Quite like the '90s eyeliner and eyebrow tattoos (but sans the ghastly green tinge that it eventually fades out to), permanent makeup techniques have been refined for more au naturel results. Waterline tattoos are even a thing right now and we're not sure if it's 1) the perfect time-saving alternative for us lazy girls or 2) it's too close (to our eyeballs) for comfort.
Be it marketing fads or worthy essentials we could consider adding to our existing routines, these beauty trends are a promising lot and may change our perception of the way we groom of our physical appearance.
For more beauty trends, click here. 
| | |
| --- | --- |
| SHARE THE STORY | |
| Explore More | |