Buro Loves
Products for glowing skin: 16 Cult-favourite products worth adding to your skincare routine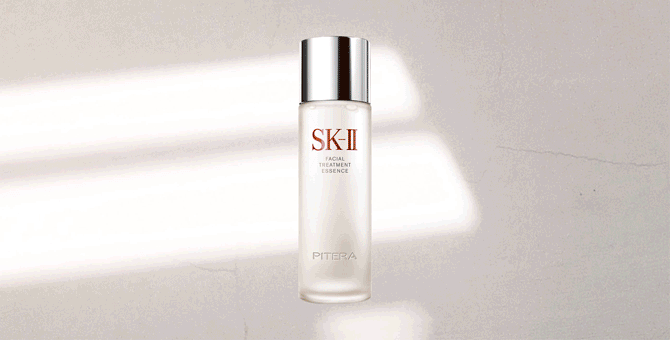 If healthy, glowing skin is high up your wish list but you're not quite sure where—or how—to even begin, here's a tip: invest in beauty products that actually make a difference. Instead of splurging on an arsenal full of serums, essences, toners and the like, why not make smarter choices by spending on powerhouse products that can truly give you the glowing skin you desire?
Tips for building an effective glowing skincare routine
Having an extensive skincare routine with a multitude of steps doesn't mean your skin is reaping the best benefits either—in fact, the key lies in ensuring that your product mix is effective, and packed with ingredients you know will help you attain that bright, glowing complexion.
Remember these four golden keywords—Protect, Nourish, Moisturise and Exfoliate. Pick products that protect your skin from external stressors, nourishes your skin with natural ingredients that help tackle your skin concerns and products that keep your moisture levels in check. Also, if glowing skin is the goal, always keep a lookout for products that contain exfoliants to help manage hyperpigmentation, dark spots and uneven skin.
There's no better time than now to build your skin resilience to maintain a glowing visage. Ahead, find 16 worth-every-cent skincare products that will give you radiant skin in no time: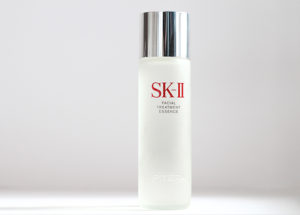 This bestselling essence from SK-II is renowned for good reason. Packed with more than 90% of PITERA™ to transform your skin to crystal clear, SK-II PITERA™ Essence is a must-have in every glowing-skin holy grail routine. The Facial Treatment Essence helps balance the skin's pH levels and sebum secretion, so if you have oily skin and worry that your glow comes off as greasy, this essence will definitely work to your favour. We love that it's also suitable for dry skin types, thanks to a cocktail of vitamins, minerals and amino acids in the formulation to protect skin and retain hydration and radiance.
Tip: Place a few drops of the miracle water onto your palms, rub them together and gently pat the essence into both your face and neck. Pat until it fully absorbs into the skin before the following up with the rest of your routine.
Available at SK-II
La Mer The Concentrate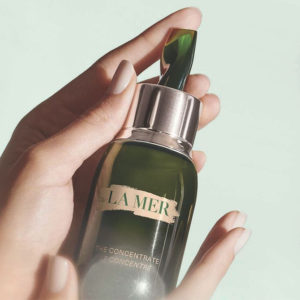 Formulated with the brand's signature Miracle Broth, La Mer's restorative treatment helps protect and promote stronger skin while visibly reducing redness, irritation and other signs of irritation. In case your sensitive skin gets easily irritated, worry not as this serum is free of parabens, phthalates and sulfates; and is also non-acnegenic so flare-ups won't be a concern.
Available at La Mer
Drunk Elephant T.L.C. Framboos™ Glycolic Night Serum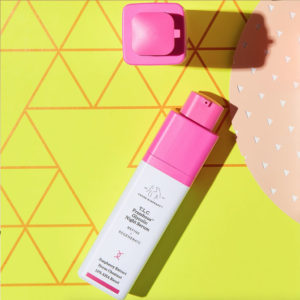 If you prefer a night serum with a moisturising gel-like texture, try Drunk Elephant's brightening serum that comes with a unique AHA/BHA blend to exfoliate the skin, along with botanical extracts such as raspberry, horse chestnut and white tea to calm and soothe the skin. Ease your skin into this serum (a patch test will do the trick) if your skin is on the more sensitive side.
Available at Sephora
SK-II Facial Treatment Clear Lotion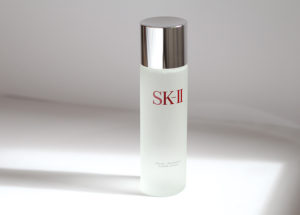 Perhaps the most underrated (but equally as important step) in your skincare routine, a facial toner is necessary to complete your cleansing ritual and better prep your skin for the rest of your regimen. SK-II's Facial Treatment Clear Lotion is the perfect hydrating toner packed full of the brand's signature PITERA™ and multiple chemical exfoliants (AHAs) to gently exfoliate and remove impurities, leaving you with a clean, fresh canvas to better absorb your skincare products.
Pair this with the PITERA™ Essence for that guaranteed glow all day long.
Available at SK-II
Tatcha Violet-C Brightening Serum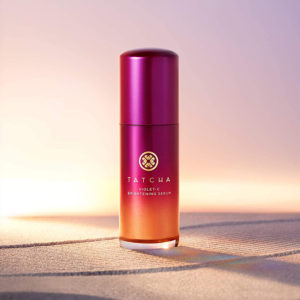 Vitamin C, AHAs from superfruits, and Japanese active ingredients? Count us in for this one. Tatcha's highly-concentrated serum packs a punch with antioxidants and exfoliants to help with hyperpigmentation, dark spots, uneven skin among other skin dilemmas. Extra points go to its lightweight, easily-absorbent texture—perfect for daytime application.
Available at Sephora
Chanel Sublimage Ultimate Redefining Concentrate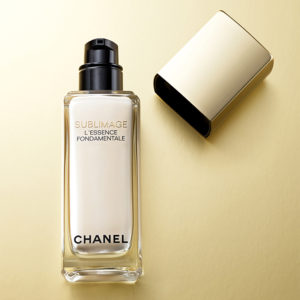 Chanel's new Sublimage concentrate is inspired by French herbal medicine—Solidago extracts in the formula offers unique skin-revitalising properties and vanilla planifolia water for its antioxidant benefits. Your skin's cellular dynamic may never be the same again, with firmer contours and a more supple and radiant effect.
Available at Chanel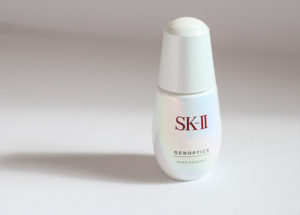 Another SK-II cult favourite that's worth the hype and always on our skincare list is the GenOptics Aura Essence, a power-packed brightening serum that contains the signature PITERA™ alongside plum extracts—which are rich in anti-oxidants to help prevent the appearance of dullness and brighten skin tone—and D-Melano P3C, which works to reduce the appearance of dark spots caused by sun damage. We stan a serum that is multi-purpose and can actually give you that radiant, dewy glow—exactly why this has been a firm favourite on our vanity shelf since its inception. We also love that the lightweight texture allows it to easily absorb into the skin—perfect for our humid weather.
Available at SK-II
Shiseido White Lucent Illuminating Micro-Spot Serum
Zero in on the dark spots and uneven skin tone with Shiseido's brightening serum, formulated with the brand's proprietary Sakura-Bright System, ReNeura Technology+ and white sand lily extract. Expect a translucent, visibly-radiant glow along with smoother, brighter skin—going out bare-faced is easy-breezy with this one.
Available at Shiseido
La Prairie White Caviar Illuminating Pearl Infusion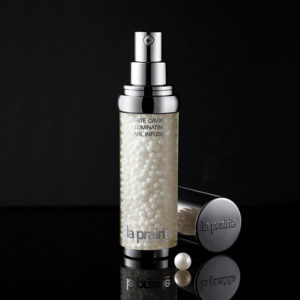 La Prairie's skin-illuminating serum isn't just pretty on the outside. This potent formulation contains golden caviar, an oil-soluble form of vitamin C and Diglucosyl Gallic Acid (DGA)—altogether working to put the brakes on the skin's melanin production and protecting the skin from pollutants with a "second skin".
Available at La Prairie
YSL Beauty Pure Shots Light Up Serum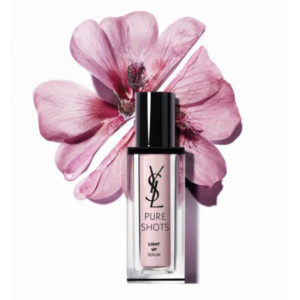 If your lifestyle isn't making it easy for your skin to take a break, try a serum that helps with keeping your skin in check. YSL Beauty's brightening serum has vitamin Cg and marshmallow flowers extract to banish dull and uneven skin tone and reduce the appearance of dark spots and discolouration.
Available at YSL Beauty
Clarins Double Serum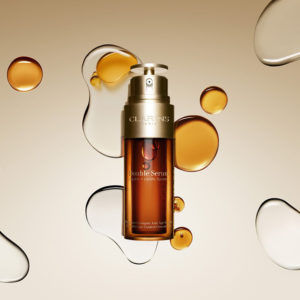 Made for all skin types, Clarins' Double Serum has more than 20 plant extracts to help with five main skin functions: hydration, regeneration, protection, nutrition and oxygenation. Its hydrolipidic and biomimetic double formula restores skin radiance and firmness while diminishing the appearance of pores—talk about a multifunctional must-have.
Available at Clarins
Lancôme Advanced Genifique Sensitive Serum (Dual Concentrate)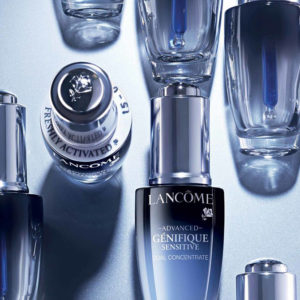 Serums aren't your skin's best friend? Don't let breakouts and easily-irritated skin deter you—Lancôme's bestselling Genifique serum is now formulated for sensitive skin. It has 98% pure antioxidants thanks to ferulic acid and vitamin E, coupled with a base that's rich in probiotic extracts so you can put bad skin days behind you. Say hello to brighter, smoother skin!
Available at Lancôme
Dior Capture Totale DreamSkin Care & Perfect Emulsion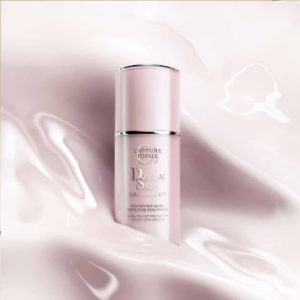 Dry and dull skin will be a bane of the past with Dior's hydrating emulsion. Made with shea butter, pure water from the Alps that are rich with minerals and vitamin B3, longoza and opilia, this sensorial formula offers anti-ageing properties, including reducing wrinkles, dark spots and minimising skin's redness.
Available at Dior
Sulwhasoo Essential Balancing Water EX Toner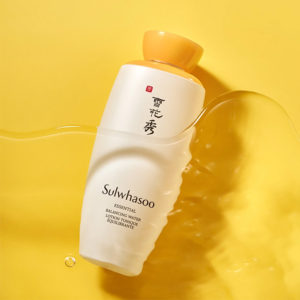 Sulwhasoo's gel toner isn't your everyday toner. Its thick texture feels as rich as a pre-serum lotion, with botanical extracts such as matrimony vine and purslane to give your skin long-lasting hydration while soothing it—a must-have if your skin is on the dry, sensitive side.
Available at Sulwhasoo
Guerlain Abeille Royale Fortifying Lotion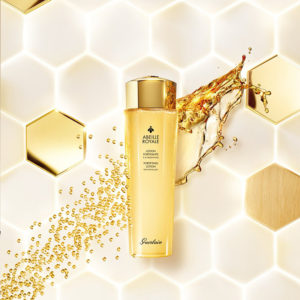 Reset your skin with Guerlain's honey and royal jelly-infused lotion that is formulated for all skin types. Its formula comprises 98% naturally-derived ingredients, and it helps to strengthen the skin barrier and rebalance pH levels to leave your skin dewy and clean for your skincare ritual.
Available at Sephora
Indie Lee CoQ-10 Toner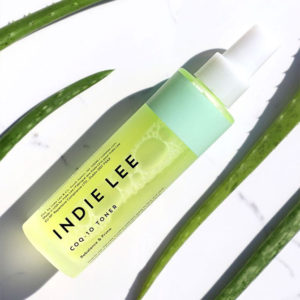 Looking for an alcohol-free alternative? Try Indie Lee's CoQ-10 Toner that has hyaluronic acid and a chockfull of natural extracts (aloe vera, chamomile, cucumber, sage and papay enzymes) to protect the skin from environmental aggressors. Pat it on to hydrate and prime the skin before applying makeup.
Available at Sephora
Elevating your routine—our top glowing skin tips
On top of having a foolproof skincare routine, here are some quick glowing skin tips to truly bring out your brightest complexion:
Hydrate, hydrate, hydrate – H2o is your best friend in this situation, and with plenty of it, you are helping to clear toxins in the body, which lead to bumps and imperfections on the skin. Drink up!
Consume antioxidant-rich foods – While anti-oxidants are great in our skincare products, they are also the ingredient in foods that helps us achieve that glow-gettings. For your next mid-day binge, we recommend snacking up on berries, dark chocolates and pecans.
Rest up – Your skin slips into recovery mode while you sleep, which means you will need enough for your skin to be ready to face external stressors once you wake up the next day. They don't call it beauty sleep for no reason.
It's important to remember that what you apply on your skin now will likely show in the next 10 years or so. Quality over quantity is key here, so swap that 12-step skincare routine (that you can barely keep track of) and invest in a handful of powerhouse products for dewy skin. Don't forget to pay attention to what goes beneath the skin as well to take your radiant glow into your 30s and beyond.
This article was written in partnership with SK-II. All reviews and opinions expressed in the text belong solely to the author.
| | |
| --- | --- |
| SHARE THE STORY | |
| Explore More | |