Staying home 24/7 doesn't automatically mean that your skin is unscathed from pollutants. In fact, long hours in front of your screen and lack of sleep from binge-watching can still cause the development of eye bags and blemishes. If you've tried a plethora of ways to get your skin in check during this lockdown but have yet to see results, it's high time you revamp your ritual—and we did just that, with the help of SK-II's PITERA™ goodness.
The first step to achieving glowing crystal clear skin is to get a proper skincare routine down pat, from using the right products for your skin type to applying said products in the correct sequence. We highly recommend this multi-step routine by SK-II for the post-lockdown glow you need:
Step 1: Don't skip the face wash
In case you thought that *occasionally* skipping on cleansing is fine (since you're home all the time), that's unfortunately far from the truth. You'd be surprised to know how much buildup your skin accumulates through the day. We recommend using a foaming cleanser such as SK-II Facial Treatment Gentle Cleanser to cleanse impurities and clear pores without stripping the moisture off your skin. Formulated with the brand's signature bio-ingredient PITERA™, the formulation also has white willow extract to balance sebum levels and gently exfoliate skin.
Step 2: Invest in an essence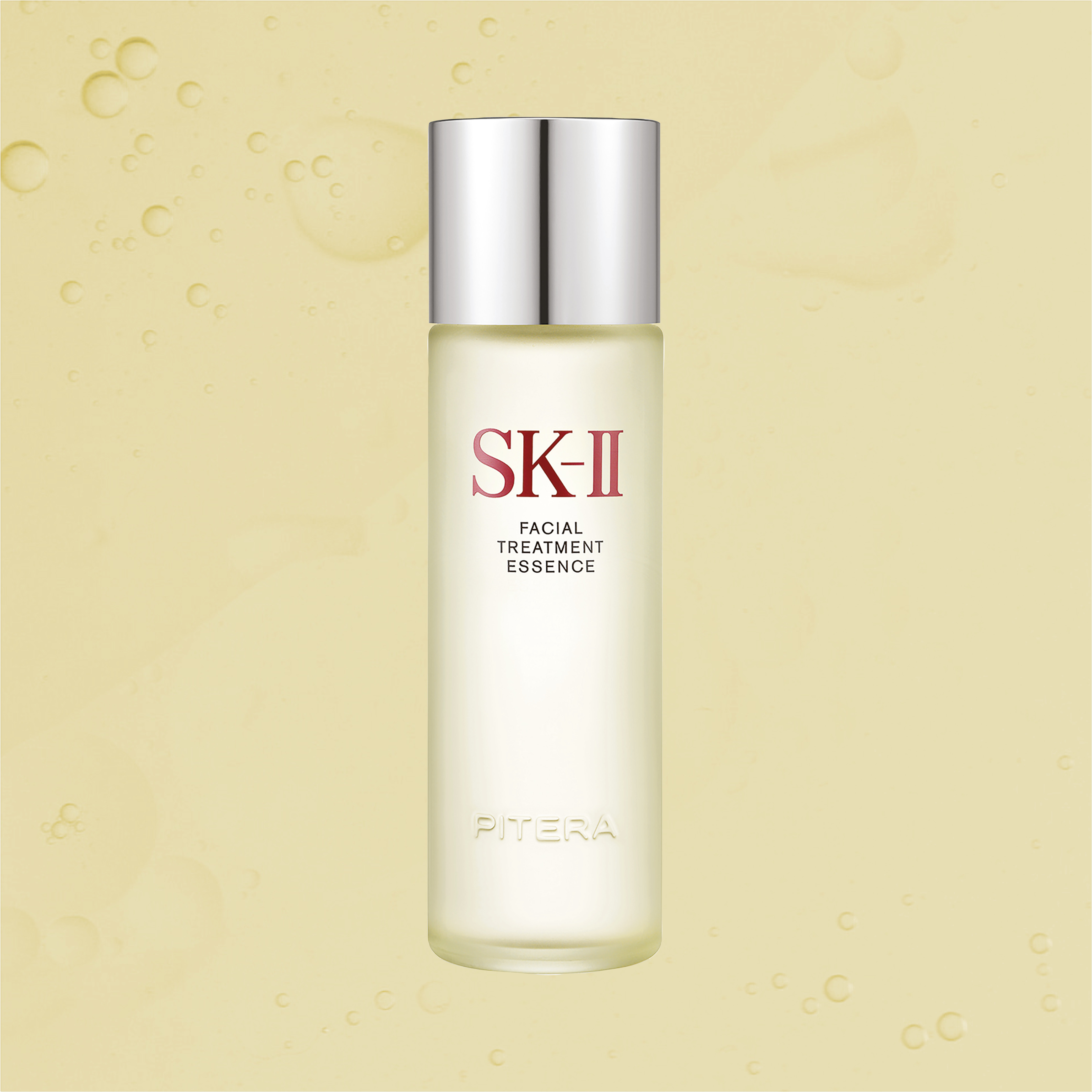 The importance of a good facial essence is often overlooked—but what you didn't know is that essence allows the rest of your skincare products to better absorb into the skin. SK-II's iconic "Miracle Water" doesn't need an introduction. The SK-II PITERA™ Essence a.k.a Facial Treatment Essence contains 90% PITERA™, the brand's signature ingredient derived from natural fermentation of a special yeast strain, and boasts transformative powers for a radiant glow. All you need to do is pat on the product with your hands for a glow-getting visage. Trust us, you won't want to leave this step out.
Step 3: Add a boost of serum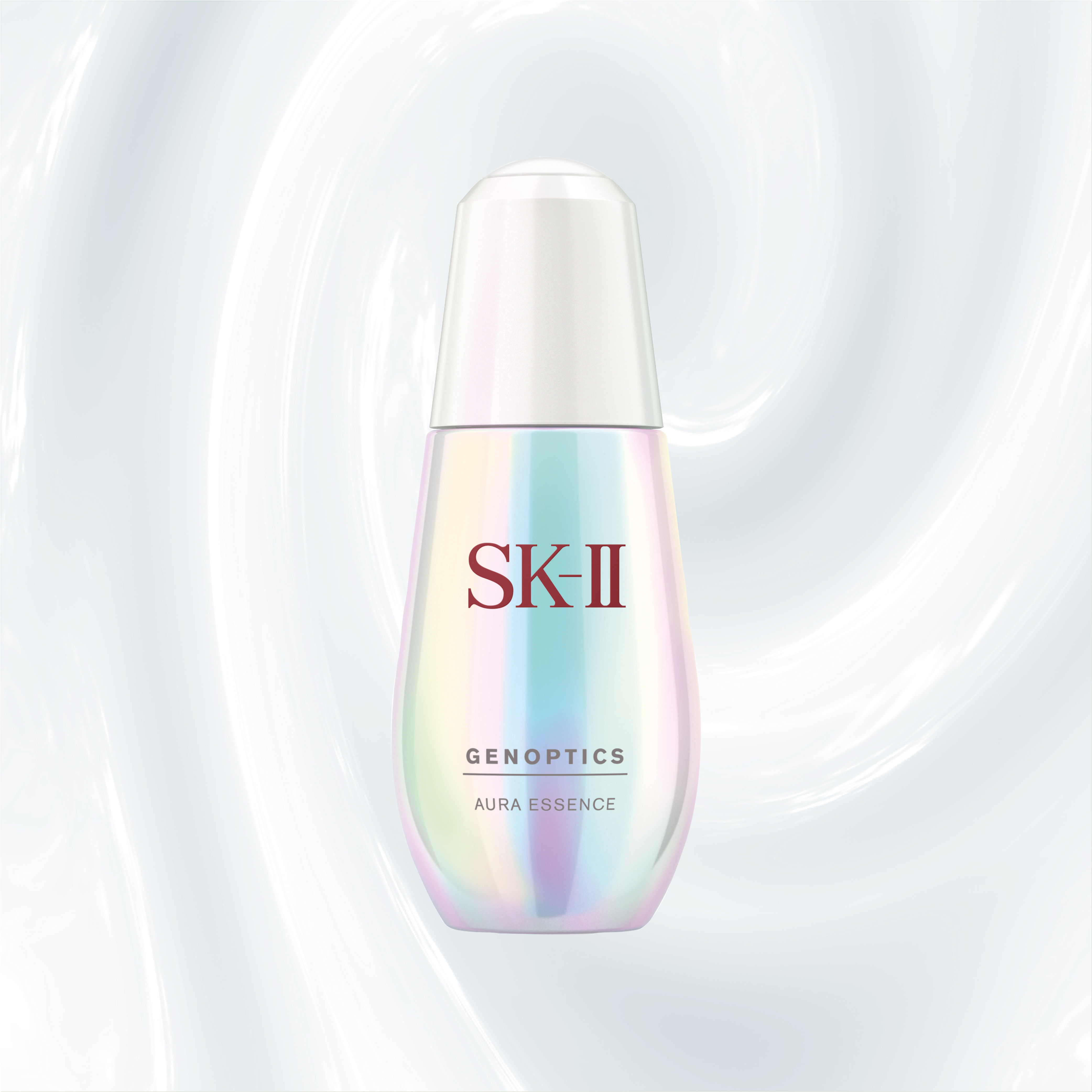 Now that your skin is well-prepped, it's time to impart a cocktail of actives with a serum that packs a punch. For this, we chose the SK-II GenOptics Aura Essence. It combats the damaging effects of UV rays on the skin appearance, from dark spots, blemishes, pigmentation to dull skin tone, with the help of PITERA™ and active brightening ingredients. If you're constantly in front of your screen at home, it's time to give your skin the glow up it deserves with this powerful brightening serum.
Step 4: Moisturise, moisturise, moisturise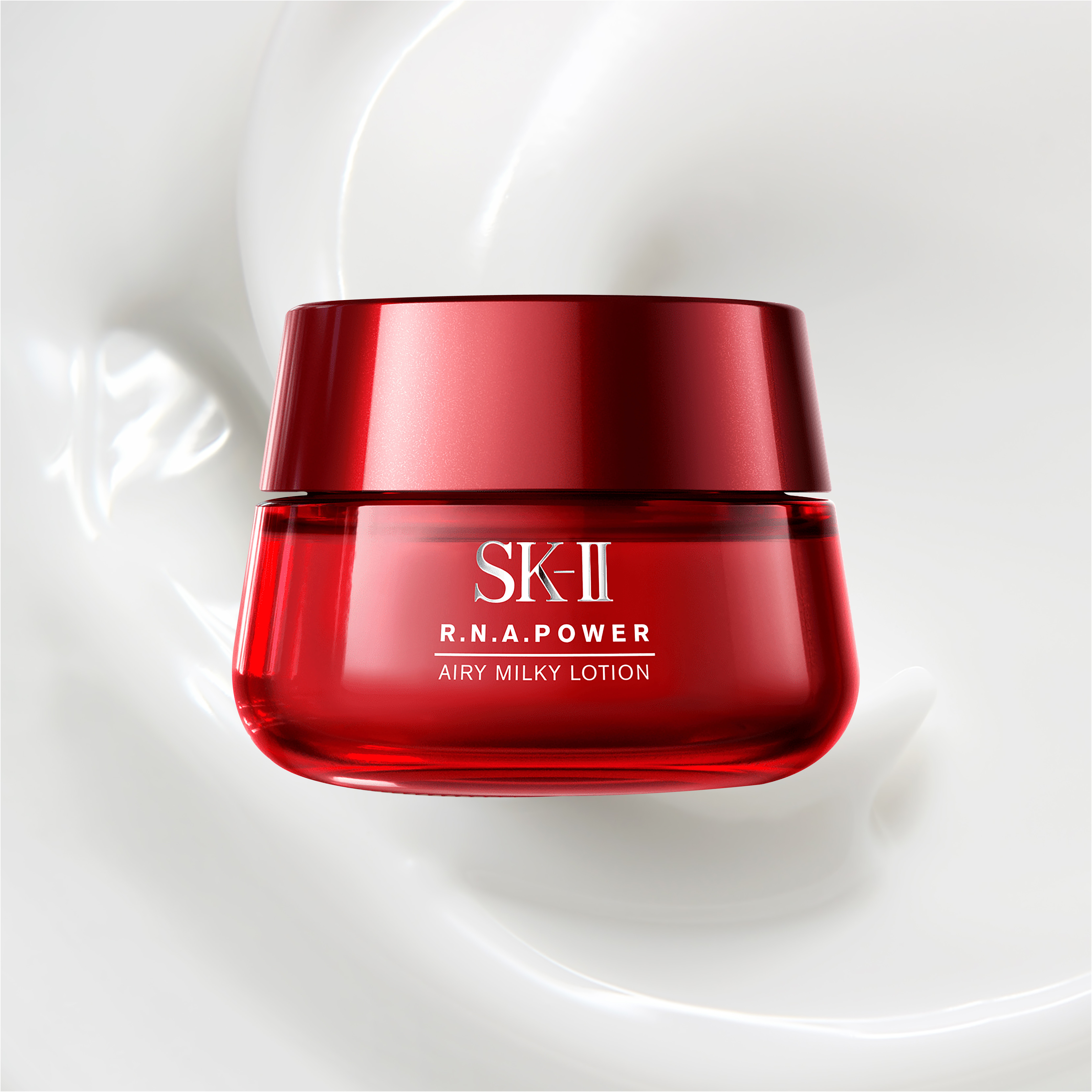 Keep your skin's hydration levels up to ensure it doesn't overcompensate by producing excess sebum. If you can't seem to find a moisturiser that doesn't leave your skin overly greasy by the end of the day, try the award-winning SK-II R.N.A Power Airy Milky Lotion. Great for oily skin types, the formulation has a non-sticky base and ultra-lightweight texture, allowing your makeup to adhere while leaving skin smooth to the touch. We think we might have found the perfect moisturiser that effectively delivers hydration to the skin without feeling too "heavy" in our hot and humid weather.
Step 5: Don't overlook the eyes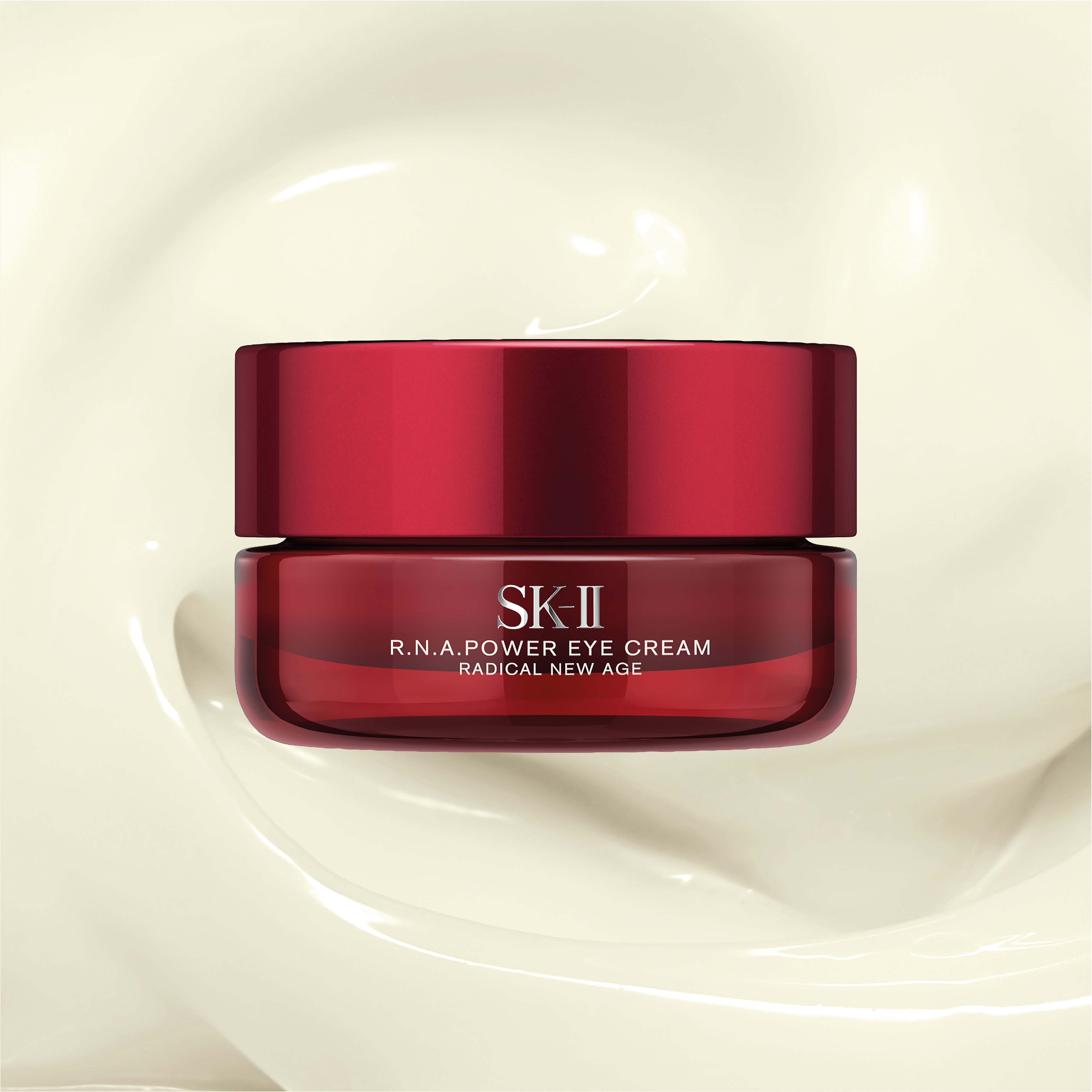 Did you know that your eyes appear smaller with age? A study by SK-II revealed that skin firmness around the eye area is the key to youthful-looking peepers. Furthermore, with more time spent at home now, we know we are all guilty of one too many late-night Netflix sessions. Reduce the appearance of fine lines with SK-II R.N.A Power Eye Cream Radical New Age—it's packed with a special complex and eye-specific ingredients that help smoothen skin around the eyes.
Step 6: Mask for extra TLC
If your skin is feeling particularly stressed or dry, use a moisture-boosting mask to hydrate the skin in just under 20 minutes. Our pick is SK-II Facial Treatment Mask, a 100% cotton substrate sheet mask that is specifically designed to hold an impressive amount of PITERA™—and is suitable for all skin types. This mask packs a powerful punch which is perfect for days your skin just needs that extra TLC.
Editor's top tip: Use this mask before makeup application for that flawless base.
Unwind from the buzz of daily life and take your time to indulge in this skincare routine on a regular basis to see quick, effective results. Think of it as a necessary self-care ritual to put your mind at ease while, at the same time, taking great care of your skin. Now that you have six easy breezy steps in the bag, rest assured that your skin will thank you for the extra attention and you can look forward to brighter skin and brighter days.
Head down to your nearest SK-II counter to pick up these skincare must-haves right now, or shop SK-II products online with just a click of a mouse.
This article was written in partnership with SK-II. All reviews and opinions expressed in the text belong solely to the author.
| | |
| --- | --- |
| SHARE THE STORY | |
| Explore More | |