A pop of colour through the lashline is the perfect way to elevate your Raya makeup—ahead, find 7 ways to wear the trend (and where to shop our picks)
Buckle up, everyone—coloured mascara is back in a way that has never been done before. With avant-garde beauty on the rise, everyone from makeup gurus to beauty enthusiasts are experimenting with the trend in an array of different ways, yielding a plethora of exciting beauty looks for us to ogle.
That said, though the lewks that we see both on the runway and while scrolling through Instagram are typically very beautiful, there's always that lingering feeling of: "That looks great on them, but that would never suit me."
Well, do away with the doubt, because today we're running you through all the different ways you can pull off the most fun trend of the year (and not feel ridiculous).
Pair it with a bare face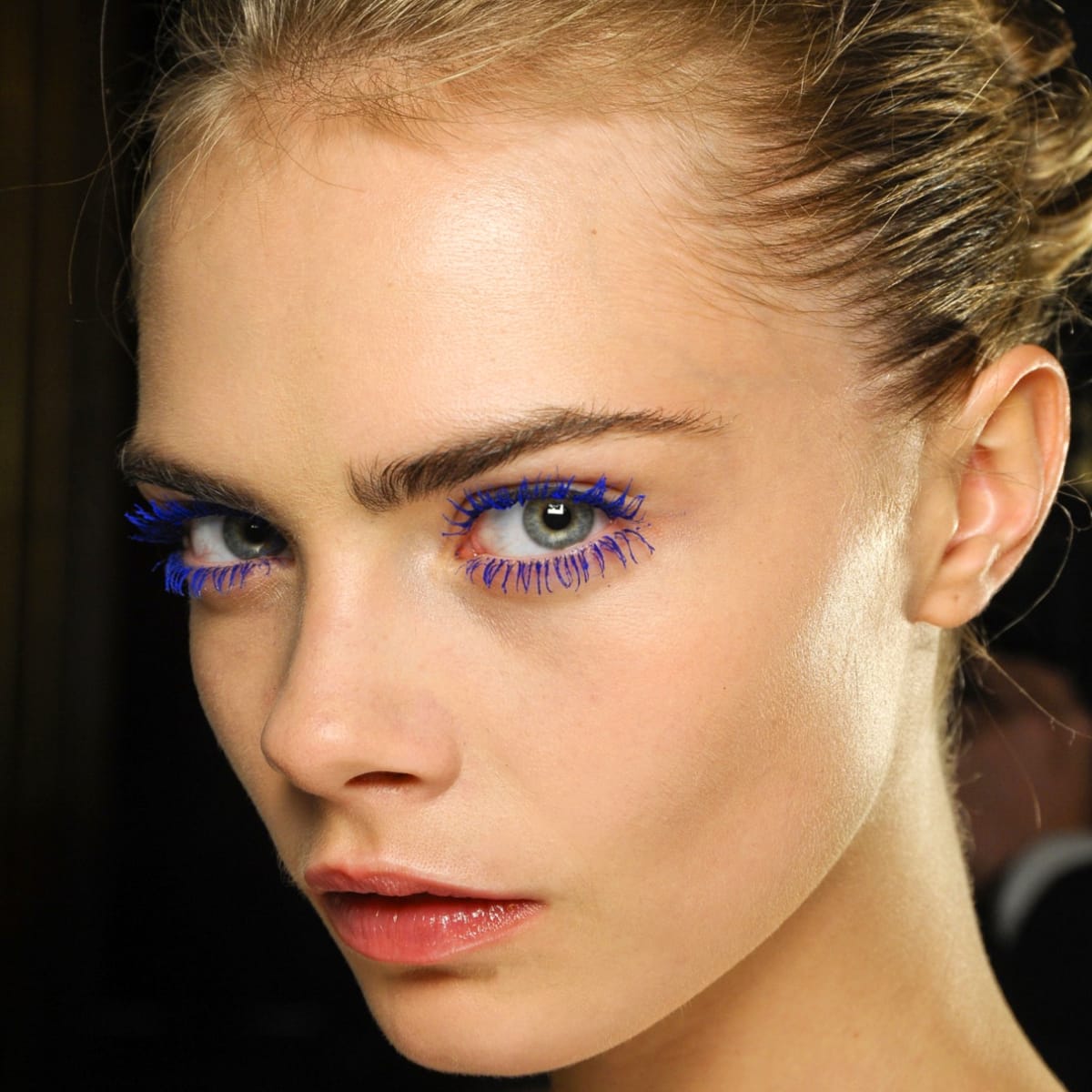 Try: Benefit BADgal BANG Blue Mascara
This look on Cara Delevingne from the 2012 Stella McCartney Fall show at Paris Fashion week is a great lesson in how poignant coloured mascara can be against a minimalist slate. Really, all you need is a light base and some defined brows to get your own lashes looking this striking.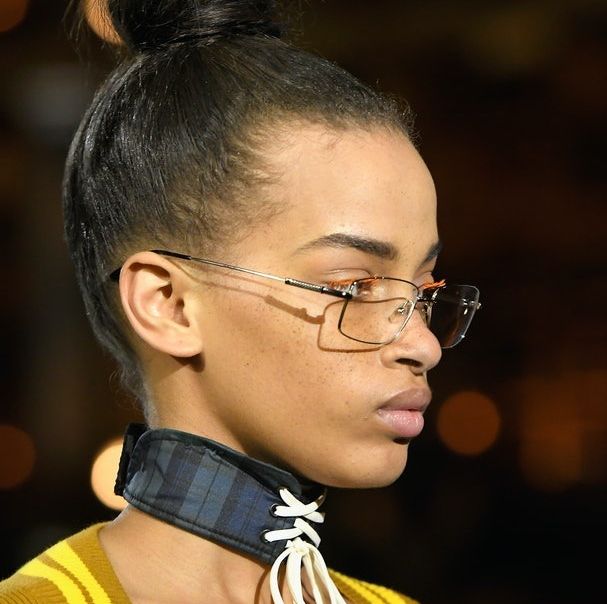 This look from the Fenty PFW Fall 2017 Runway goes a step further to show that coloured mascara is a great way to make you look instantly put-together on its own.
Keep it wearable
Try: Chanel Le Volume De Chanel in Blue Night (or Ecorces)
We love how this look plays with colour contrasts yet remains so wearable; the orange-toned neutral eyeshadow on the lid are understated enough that the final look is not overwhelming, yet it still beautifully complements the electric-blue hue of the mascara.
Pro tip: Stick with darker colours of mascara for your everyday, low-key makeup looks. It's a great way to add a pop of colour to an otherwise monotonous routine, and also makes it easier for you to get used to the drama of the coloured mascara trend.
Play with contrasts
Try: Ciaté London Smiley Keep and Eye on Coloured Mascara Be Happy
Experimental beauty guru Wendy Asumadu is known for her artistry on the makeup scene, and this look is no exception. The red-and-green combo is a classic colour wheel contrast. Plus, adding the little smiley stickers as an extra adornment to the look only further elevates it. A nifty tip for anyone out there looking to recreate the look with their own personal twist? Stickers are a big yes!
Working along the colour wheel, this look pairs purple and yellow together instead. That's the rule of thumb to keep in mind—to keep the intrigue going, consult the colour wheel.
Go monochrome
Try: Sephora Full Loading Mascara in Full Plum
If you're looking to make a statement, match your lashes to your liner and your eyeshadow. This look by @lapatitevengeance goes a step further to extend the monochrome trend all the way down to the model's lips too! 
Paired with some slicked-back hair, this is a real statement look for you confident beauty babes out there.
You don't even have to stay within the same tone of colour to get the monochrome trend down—try diffusing different shades of green down to accentuate the eyes. 
Tip: To easily make it more wearable for day to day, tone down the drama and soften the look by blending the pigments a little more.
Take on the two-toned trend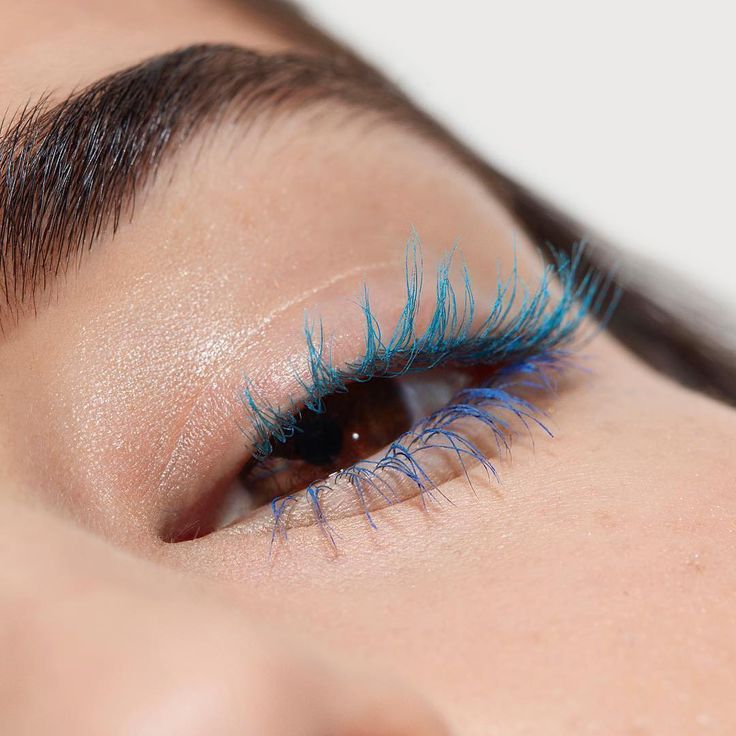 Try: Huda Beauty Legit Lashes Double-Ended Mascara Mini
If the matchy-matchy eyeshadow is a little too intense for you, dial it back with a just-the-lashes look, with a little twist to keep things interesting. We're talking two-toned coloured mascara—different shades to adorn your top and bottom lashes.
This look features two different shades of blue to make the eyes pop!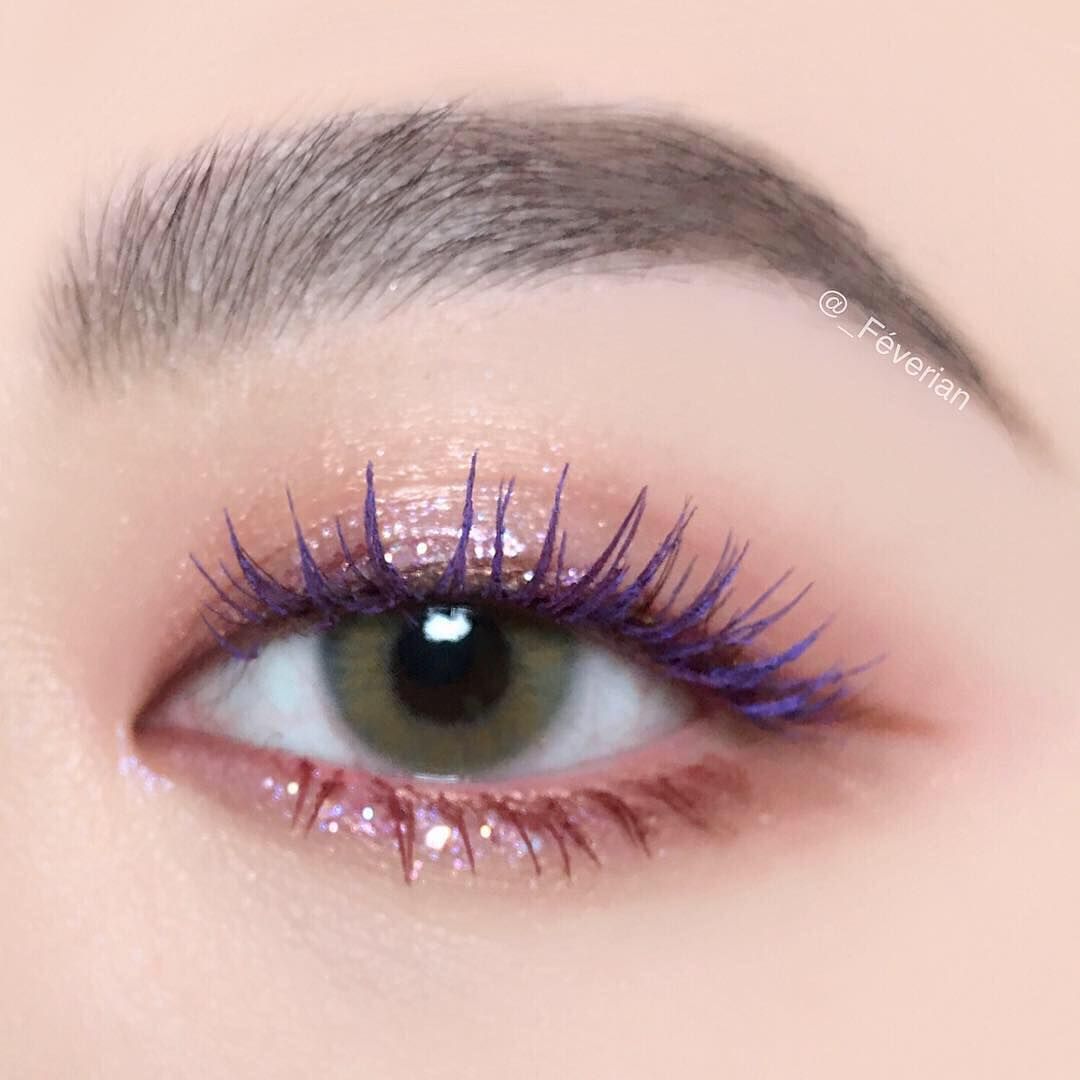 Try: Shiseido ControlledChaos MascaraInk in Purple
But why stick to monochrome when you could add a bit of extra intrigue to your look? This particular look from our moodboard combines a vivid purple with a burgundy shade. Along with the green contacts and the thick, full brows, we could see this being a subtle everyday glam go-to.
Try a rainbow on for size
Try: Lime Crime Astronomical Volumising Vegan Mascara
So, this definitely isn't an everyday thing and will almost certainly require a lot more technical skill to pull off—but, if we're already gunning for colour contrasts, we might as well shoot for the rainbow.
This is a great party look; a surefire icebreaker. Can you hear it? The other guests crowding you in bewilderment, enamoured by your sheer brilliance. Also, it's just a fun look, so why not?
Go full-on Euphoria
Try: Colourpop BFF Mascara in Lavender
If there's anything Euphoria taught us, it's that anything is a wearable look if you're brave enough. Take a leaf out of Alexa Demie and Hunter Schafer's books and get freaky with your beauty routine. We love this particular look, which employs the use of little pearls to accentuate the drama of the makeup.
For more makeup tips and tricks, give this a click.