The future of beauty is both a wonderful yet daunting thing to behold—from AI to AR and everything in between, the industry is rapidly changing with a plethora of options catered for every type of individual in mind. These days, you don't even need to actually learn how to apply makeup when various app on your phone can slap a filter on your face within seconds.
Below, we tried out seven hair, makeup, skincare and lifestyle apps that will cover most (if not all) of your beauty needs with just a tap on the screen:
Try your makeup before buying them: MakeupPlus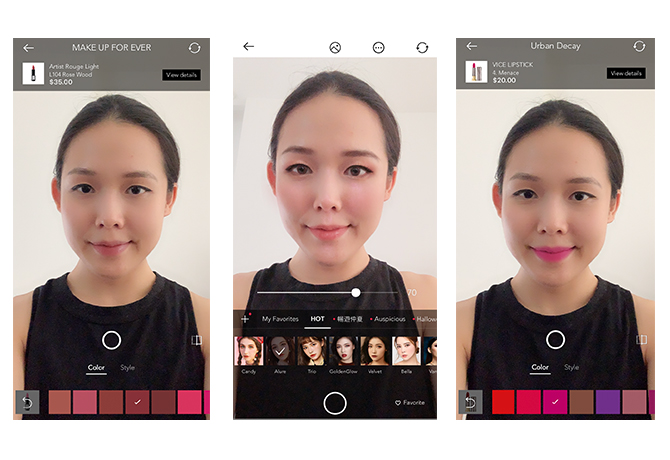 If you love Meitu and its nifty beauty filters (fret no more over forgetting to reapply your lipstick before taking that picture), the leading beauty app developer's makeup app MakeupPlus is what you need to download from your app store. Virtually try out products by a wide range of brands, from Urban Decay's Vice Lipstick to Espoir's Eyebrow products. The selfie cam also allows you to rock full-face makeup looks, whether you're into kawaii blush hues or the straight-brow + ombre-lip K-beauty trend.
Download if: you'd like to check out your alter-ego; you're about to score a new lipstick shade but not sure if the colour suits your skin tone
Learn makeup tutorials from the pros: Perfect365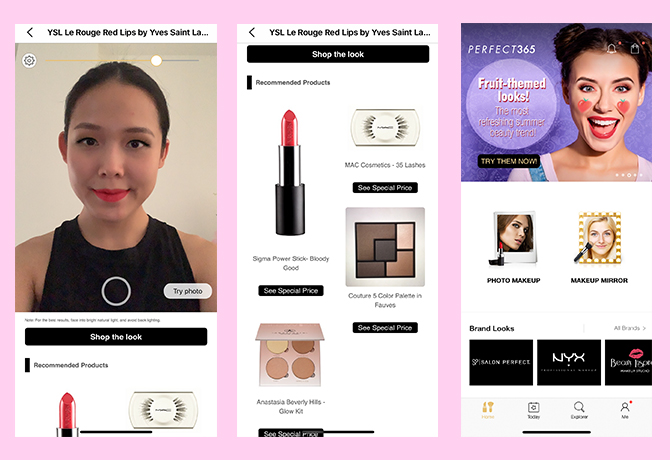 If you prefer something a little more hands-on and informational, try Perfect365's themed looks created by a community of makeup artists around the globe. Priding itself to be the "glam squad in your pocket", the app lets you wear hair and makeup looks straight from the runway, and you can even check out the full list of products to achieve a specific makeup look—so you don't have to fake it to make it.
Download if: you're an ardent makeup lover and can't resist a beauty risk or two
Try a new hair colour before going to the salon: Hair Color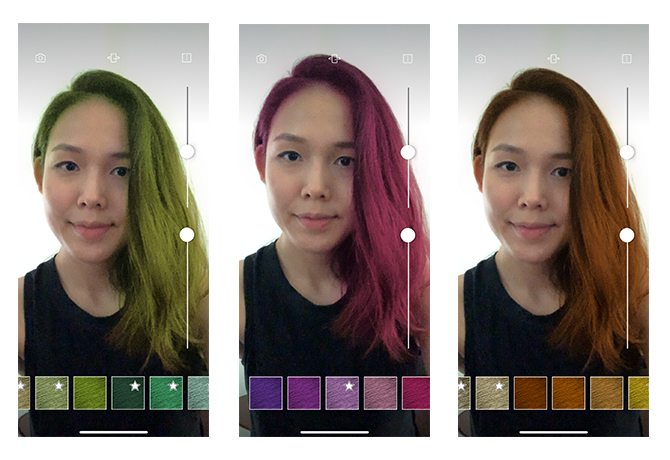 Committing to a new hair colour is not a split-second-decision to make—and we get it. If you've never ventured out of your natural-hair-colour territory but would like to consider a fresh dye job (that is way out of your comfort zone), try this straightforward app to have a better understanding (and picture, in this case). Tap away to try out different shades—even pastel hues and different tones of blonde.
Download if: you've been contemplating changing your hair colour but could never cough up the courage the moment your butt lands on the salon chair
Get your skin analysed: Trove Skin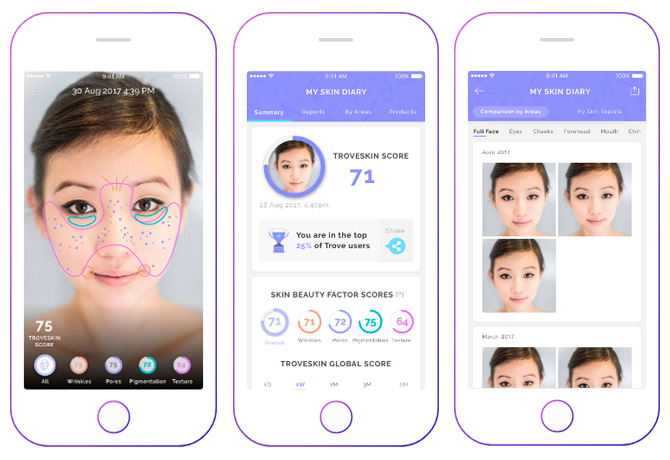 Beauty apps with tons of filters and makeup looks are mushrooming by the dozens, but when it comes to solely skincare-focused apps, those run far and few between. But if you want to learn more about your skin issues i.e. pores, wrinkles, dark spots, pigmentation and the like over a period of time, have a go at Troveskin and log daily selfies for your very own skin diary. Using AI to detect and analyse your skin concerns, the app is smart enough to work even in low/uneven lighting.
Download if: you'd like to know if that new serum is working its magic on your skin
Score the latest beauty deals and steals: Sephora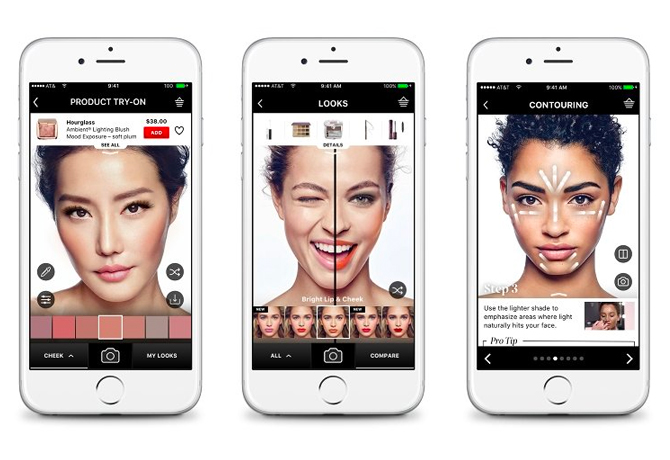 This all-in-one app allows you to do everything beauty-related you can think of, and then some. Shop the latest skincare, makeup and more directly from the app, try out all kinds of looks from your fingertips (from eyeshadows to lipsticks) and glean real product reviews and tips. Best part? New users get 40 points upon first sign-in on the app.
Download if: you're a self-proclaimed beauty junkie and want to be in the know of latest drops and what to shop
Keep track of your period cycle: Clue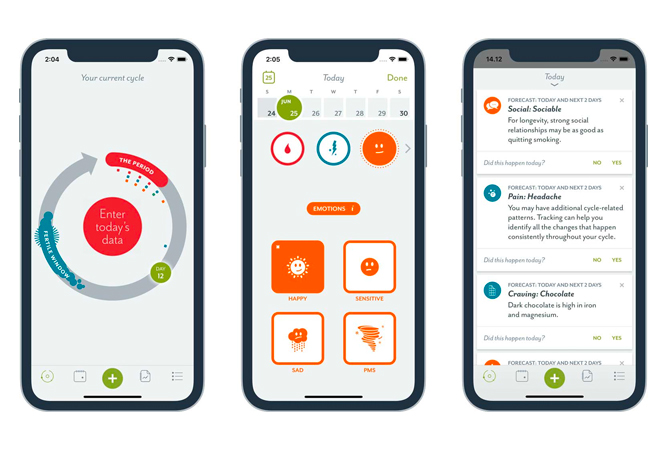 Always getting caught unaware during that time of the month? Whether you have regular or irregular period cycles, clock in your personal data every month to keep track of your period, fertile window and more. You can also learn more about reproductive health tips and educational content through the app and turn on notifications so that you'd be reminded a day before the red wave hits.
Download if: you're always scrambling to look for a tampon/pad on your first day of period
To keep calm and carry on: Calm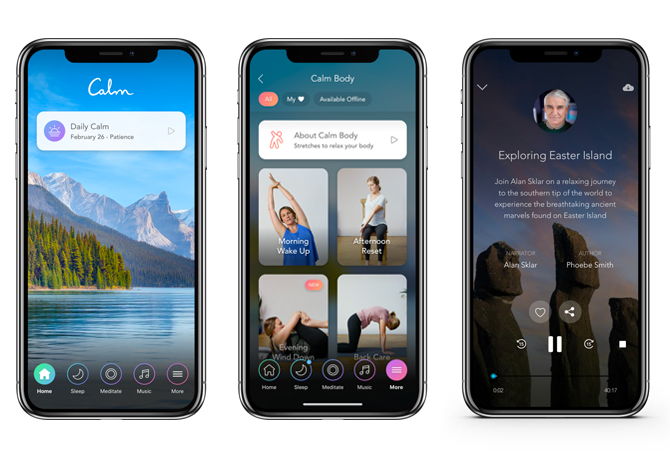 Nothing beats snuggling in bed and clocking in a much-needed eight hours of beauty sleep at the end of a hectic day. But if you can't seem to declutter your mind before tucking in every night, tune into Calm's guided meditations and masterclasses on sleep, relaxing, and how to dial down on anxiety and stress. The app was voted #1 on meditation and mindfulness and it even has Sleep Stories (basically bedtime stories for grown-ups) to lull you into a deeper sleep.
Download if: your mind is constantly abuzz even at 2 in the morning
| | |
| --- | --- |
| SHARE THE STORY | |
| Explore More | |